A Walk To A Cholera Cemetery
I'm spending some time at my mom's (again) and 2 days ago we went for a walk to a cholera cemetery. I remember visiting this place once with the school as a child.
There was some information on the site. 6 people were buried here between 1857 and 1866. This place is about 2 kilometers from the cemetery at the church here in Värmskog (the small village where I grew up). The victims were buried here more 'out-of-the-way' because of the infection risk.
It also said that (translated from Swedish):
Sweden was swept by several cholera epidemics between 1834 and 1872. Cholera was a dreaded gastric disease caused by a bacterium (Vibrio Cholerae) which spread rapidly in places where hygiene and sanitary conditions were not what they ought to be. The patient was tormented by severe diarrhea, cramp, bluish skin color, and intolerable thirst, though unable to keep down anything given to drink. In many cases the patient died of exhaustion, due mainly to dehydration.
Even though this was a long time ago I think it's a great reminder of everything we have today to be grateful for. Life sure had its many challenges back then.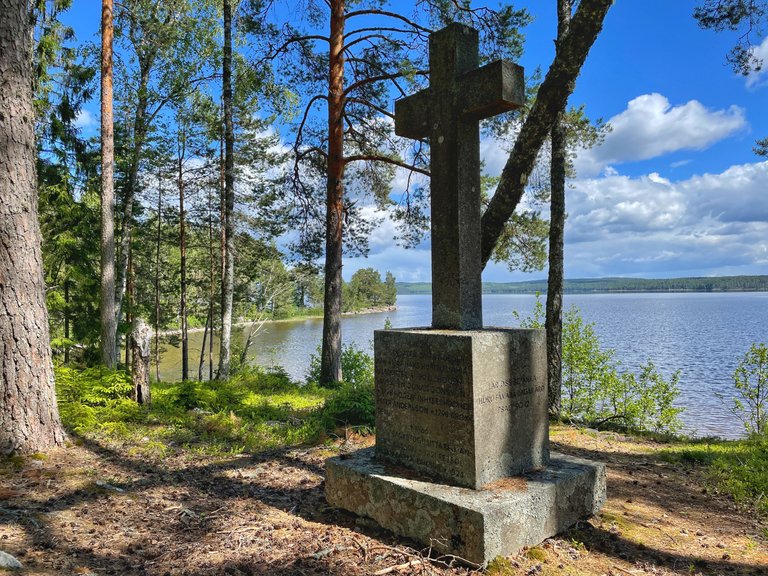 The names of the victims were written on this memorial and the graves were marked.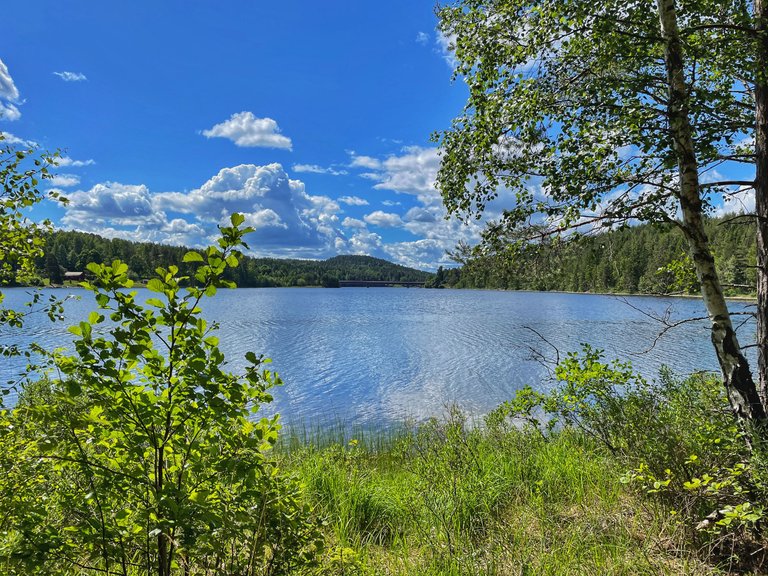 After a while we continued our walk on a small path along the water.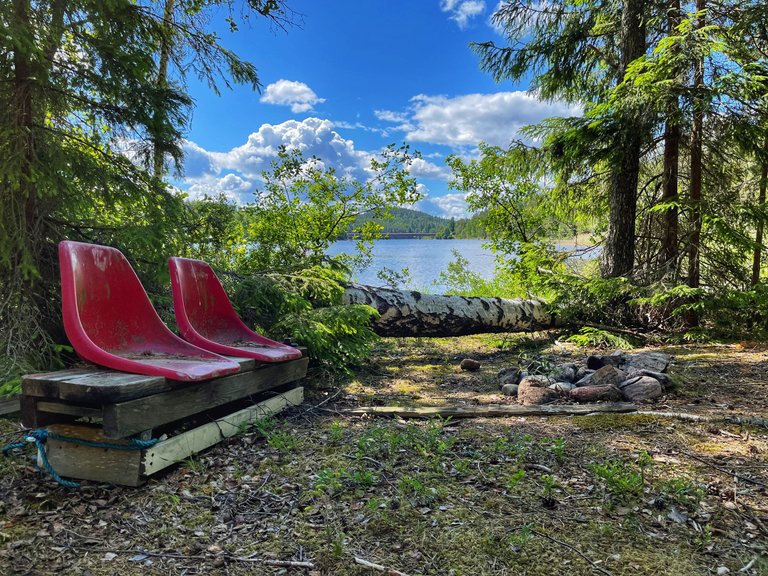 My mom didn't really recognize this path. She thought that maybe more people had been here during the pandemic.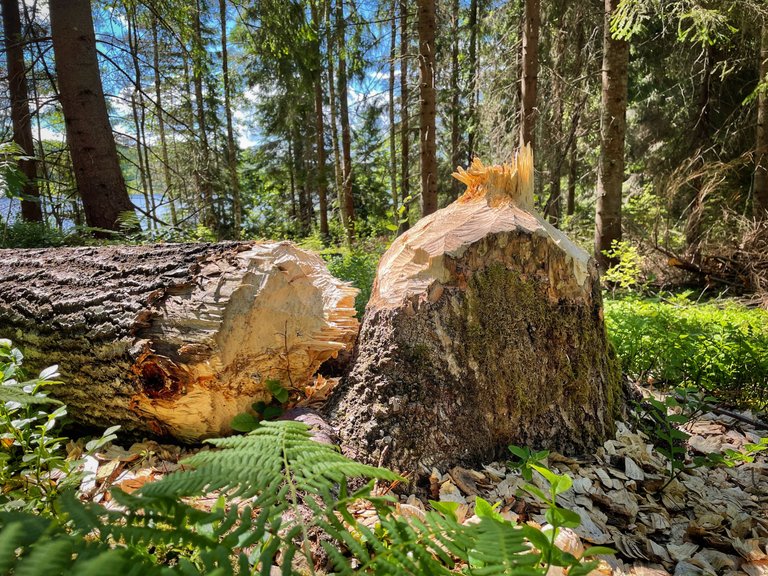 Apparently, some beavers were living here, or had been at least. Quite impressive, this was a big tree.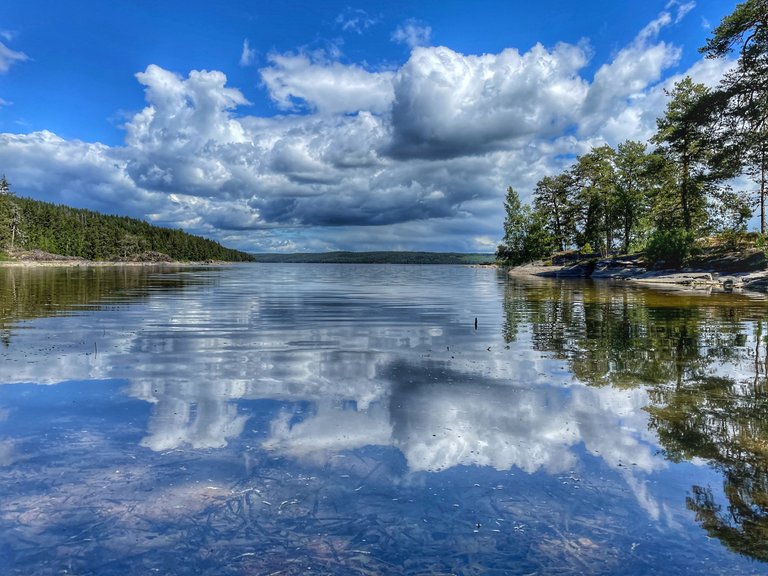 Then we walked in the opposite direction. My mom wanted to show me a very nice small bay with a beach.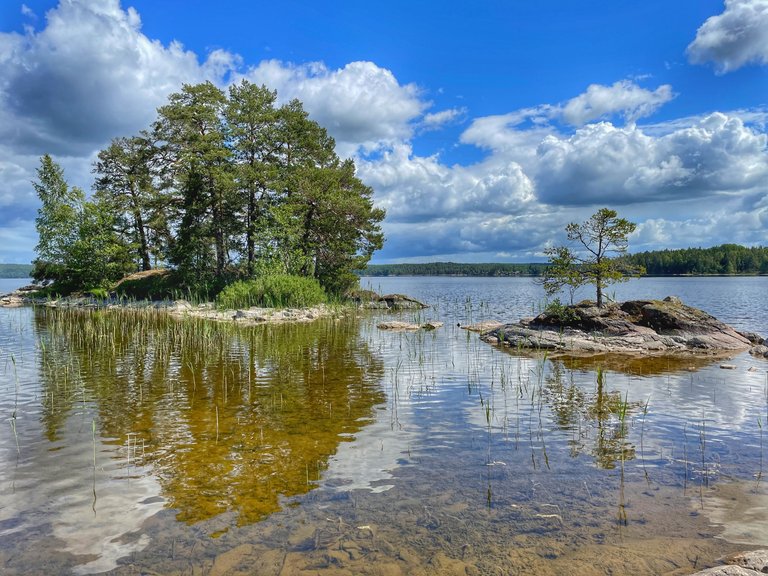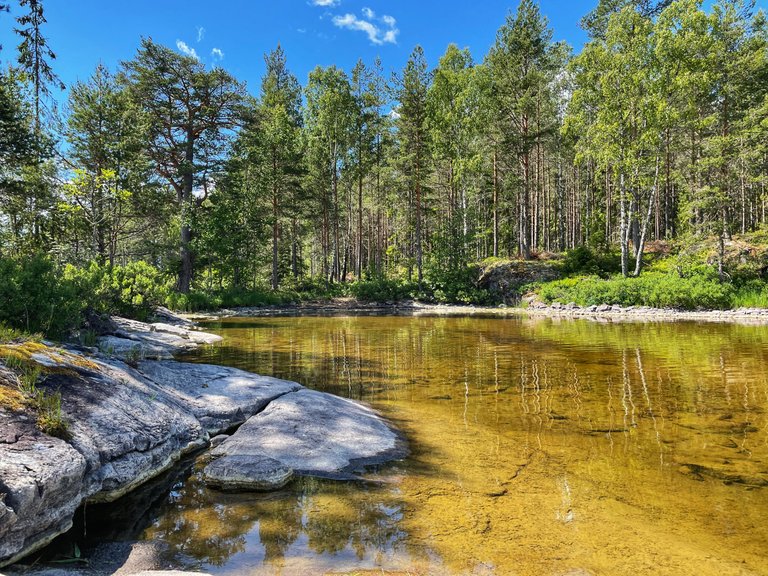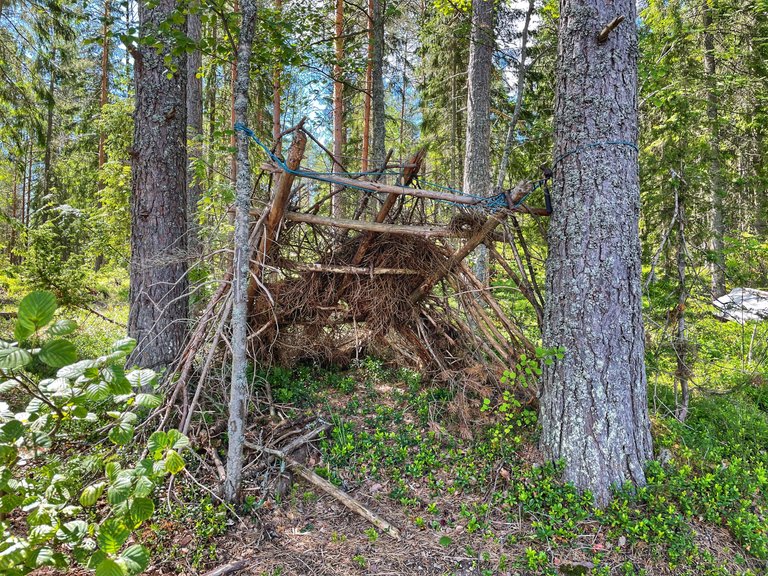 Someone had built a small shelter at the beach.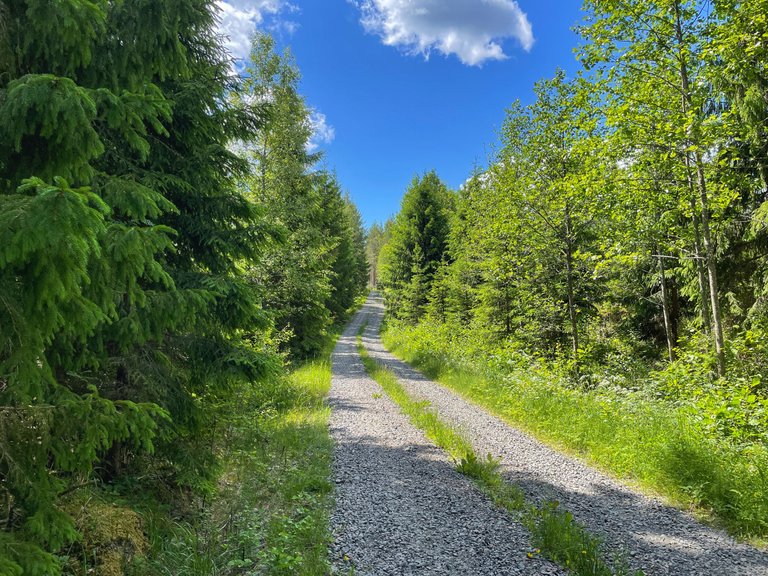 The road on our way back.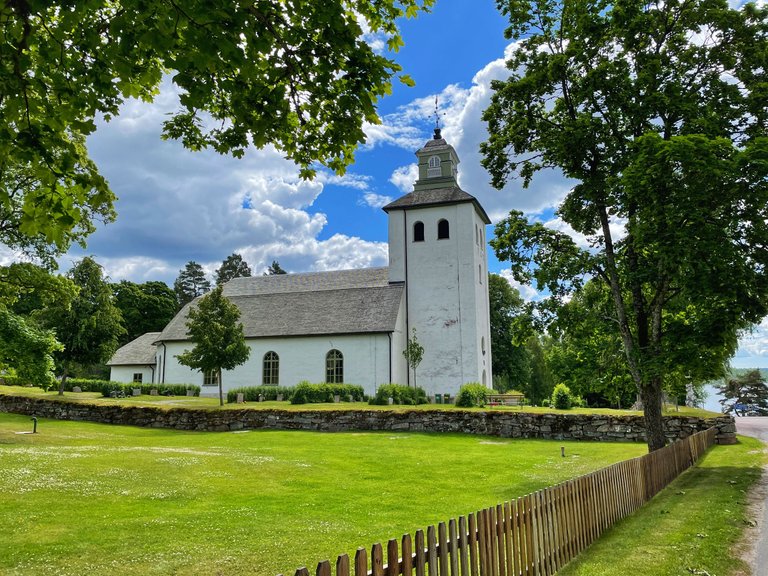 We had parked the car at the church. I have many memories of this church from my childhood. Not that my parents were religious (quite the contrary) but many activities were held there. Like annual graduation, the candlelit Lucia procession, and so on. I actually also worked at the cemetery one summer in my teens, looking after the graves.
It was a very nice walk and I hope to return to that small beach later this summer. It's a nice place if you want to be alone. My mom didn't think anyone would go there.

Thanks for reading 🌸
Love and blessings to you all 💚

---
---