Gimmickry - Why I believe the attention economy cannot be phased out.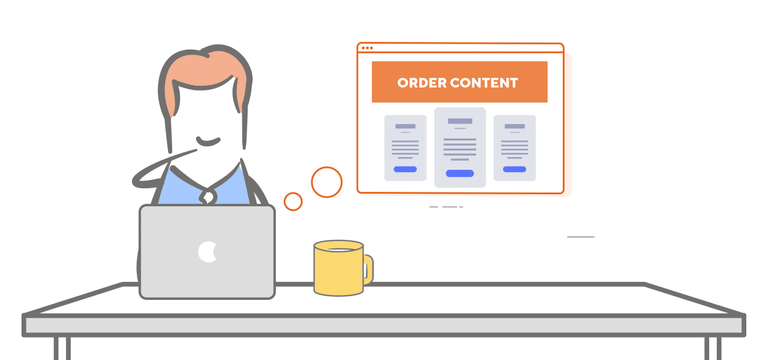 src
I bump into a post by @edicted some hours ago on a topic stressing out a few points on the hot garbage that populates crypto news outlets. This quickly caught my attention as I may have just been scrolling through these feeds and found nothing interesting to read, well, to understand why this is so, one has to understand what the sole purpose of these companies or news outlets is and how this is being influenced.
---
Not A Financial Service Provider
---
Easy guess? I don't think so, but that's the first piece of why we have structurally messed up reports flowing through multiple outlets. These companies all have a common goal, which is to report crypto events not to post opinions. It's an easy task when there's an ecosystem with countless developing structures giving it all the roll-up gist it requires but what happens when that hits the lows? Here's where one has to improvise and the journey of content recycling comes in.
To throw more light on the aforementioned, no news outlet wants to fill its platform with opinion content, as it is practically not marketable without a stand-alone audience, this equally applies to research articles, they don't fit into that market. Some comments on this post may have expected a time when this type of content doesn't interest the industry, well, I don't seem to find any indicator to support that motion.
---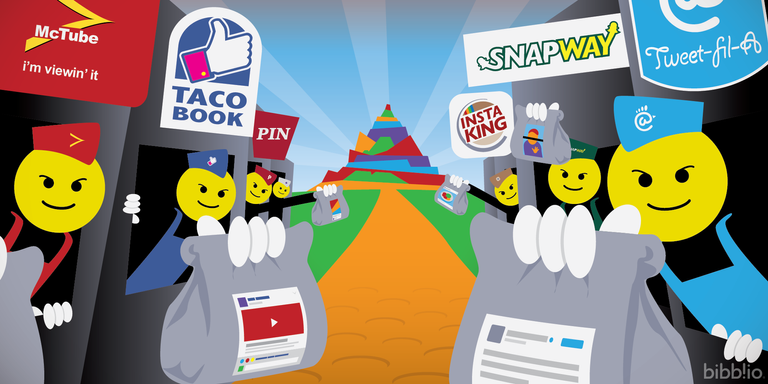 src
Because the attention economy is engineered by the people
---
When people talk about the attention economy as a bad thing, they often leave out an important part which is where these gimmick structures are proudly sponsored by us. In the current world, we are, we have people who realize they need bitcoin and people who don't. There really are no attempts good enough to convince someone to get something he/she doesn't see as a requirement. This theory is where I draw my arguments, it's business, and in this field, it's not about selling what you perceive to be valuable, it's about selling what the people want and this obviously affects your production pattern.
The people in this context want these hot garbages, clear fact. There's some nigga somewhere coming online daily with the hopes to see content that says his bag of shitloads is ready for a great breakout or some unrealistic pumps/gains, those lame charts that present no actual facts but greatly leave out all economic factors are what pleases this fellow. How exactly do you want to fix that?
---
It is everywhere
---
Let's look at the world one more time, what are the best-selling contents? Asides from adult content, and more shit loads that add no value whatsoever to humanity, can you name a few?
I didn't think so. But are there really any benefits to these platforms? Of course, crypto is this big an industry today because there is a lot of information on the internet to promote it. With more and more content spilling into the markets, more and more people are attracted. There's no room for winning the audience if you can't sell the shits there be buying. And so, it's highly not recommendable for anyone to feel this model can be phased out because a large portion of the ecosystem is highly reliant on these platforms.
The act of recycling content kinda keeps the newsfeed fresh for new visitors, and with all the backlinks thrown around, the platform lands some rankings and obvious pay.
Posted Using LeoFinance Beta
---
---