✝✝✝ [ESP-ENG] LUTO ACTIVO ✝✝✝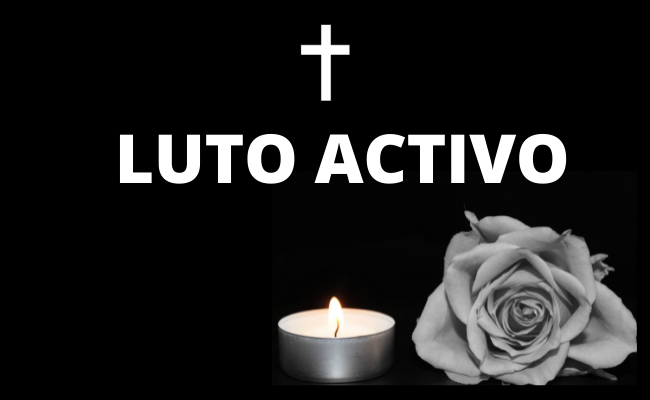 Imagen editada con programa de edición canva

░░░ ENGLISH VERSION ░░░
░░░ VERSION ESPAÑOL ░░░

Helloo, Peladiente. ♥
For those who do not know, I am proud to be a delegate of a rescue group in Venezuela, I have little time and I am very happy to say it ...
Today as part of being a member we were asked to collaborate, to help a girl who gave birth in the early morning and was transferred from another municipality quite far away to another hospital in my municipality to attend to her baby who came with complications...
I decided to offer myself against all odds to bring lunch to those who were at the site at noon I moved to ...
Excited to help someone in need, I walked to a restaurant near the site and at the time of buying the food I found out that unfortunately the baby died...
I was shocked and felt that I was off base, although this kind of things can happen and although I had a post planned for today and again I have no light, I decided to write this because I want to ask you if you could leave a star in my comments or a flower to pay tribute to this little angel who did not know physically his parents who had so much love for him...
Can you help me? As long as he will be in my prayers ♥✝😥
From the bottom of my heart thank you, I hope he has a lot of light today and passes to a better plane QEPD 🌟🌟🌟🌟🌟
Para los que no saben, orgullosamente soy delegada de un grupo de rescate en Venezuela, tengo poco tiempo y me siento muy feliz de decirlo...
Hoy como parte de ser miembro nos solicitaron colaboración, para ayudar a una chica que dio a luz en la madrugada y la trasladaron de otro municipio bastante retirado a otro hospital de mi municipio para atender a su bebe que venia con complicaciones...
Decidí ofrecerme contra todo pronóstico llámese transporte para llevarle almuerzo a los que se encontraban en el sitio al medio día me trasladé....
Emocionada de ayudar a alguien necesitado, caminé hasta un restaurant cerca del lugar y en el momento de comprar la comida me entero que lamentablemente el bebe falleció...
Me quede sorprendida y sentí que estaba fuera de base, aunque este tipo de cosas pueden suceder y aunque tenía un post planificado para hoy y nuevamente no tengo luz, decidí escribir esto porque quiero pedirte que si pudieras dejar una estrellita en mis comentarios o una flor para rendirle homenaje a este angelito que no conoció físicamente a sus padres que tanto amor tenian para el...
Me ayudas? Mientras va estar en mis oraciones ♥✝😥
De corazón gracias, ojala tenga mucha luz hoy y pase a un mejor plano QEPD 🌟🌟🌟🌟🌟


Thanks for reading me... ❤️ See you in the next post of Malomi TV 🤗
Ohhh!!! before I forget, coming soon on Blogger and other platform pending 😃


Gracias por leerme… ❤️ Nos vemos en el próximo post de Malomi TV 🤗
Oyeee!! antes que se me olvide, próximamente en Blogger y otras plataforma pendiente 😃
---
---
Note:
⭐️ Translated with www.DeepL.com/Translator (free version)
⭐️ La redacción y diseños son propiedad exclusivamente de @malomitv, cualquier uso externo, debe ser notificado a mi persona.
---
---
❤️ Conoce mis otras publicaciones/Get to know my other posts:
✔️⭐️⭐️ [ESP-ENG] I am already verified ✅ and in this post I show you how to do it. 😁 ⭐️⭐️
✔️😀😀😀 [ESP-ENG] Sección: ¿Te echo un cuento? // "El ladrón fantasma"... Episodio 2 😀😀😀
✔️👽👽👽 [ESP-ENG] Conoce la nueva sección "eXpedientes OVNI" 👽👽👽
✔️💚😀❤️ [ITA-ENG] Get to know the new section "La mia Italia" 💚😀❤️
✔️✔️✔️️😁 [ESP-ENG] Meet the new section "I recommend 3 things"️ 😁✔️✔️
✔️🍏🍏🍏 ESP-ENG Section "One photo, one story" Episode 4, Welcome Manzanita 😍 🍏🍏🍏
✔️👻👻[ESP-ENG] MALOMI GHOST 😈 // "El ahorcado" Episodio 2 👻👻👻
✔️😀😀😀 [ESP-ENG] Section: Shall I tell you a story // And the doll? Episode 3 😀😀😀
✔️🚨🚨🚨 [ESP-ENG] ATTENTION‼️ What to do when your pet is lost? 🐶 🚨🚨🚨
✔️🐱🐱🐱 [ESP-ENG] OMG!!! I HAVE SOMETHING TO RECOMMEND YOU 🐱🐱🐱
✔️⭐️⭐️⭐️ [ESP-ENG] MEME CHALLENGE #248 ENTRY #1 😃 ⭐️⭐️⭐️
__
---
😀 Si quieres conocer más sobre mí, visítame en mis otras publicaciones en HIVE BLOG, en TWITTER, en Instagram como MALOMI TV y próximamente en Blogger
😀 If you want to know more about me, visit me on my other posts on HIVE BLOG, on TWITTER, on Instagram as MALOMI TV and soon on Blogger.



---
---