HOW I LIGHT UP MY MOOD 😉
HELLO EVERYONE,
I hope you are doing fine😊 . I wanna assure that I am also fine. But for sometimes I was feeling so down. So, I called my best friend. Her name is TANJIM. I can't say that our friendship is going on for a long time, but I can assure that it will last long, hope so.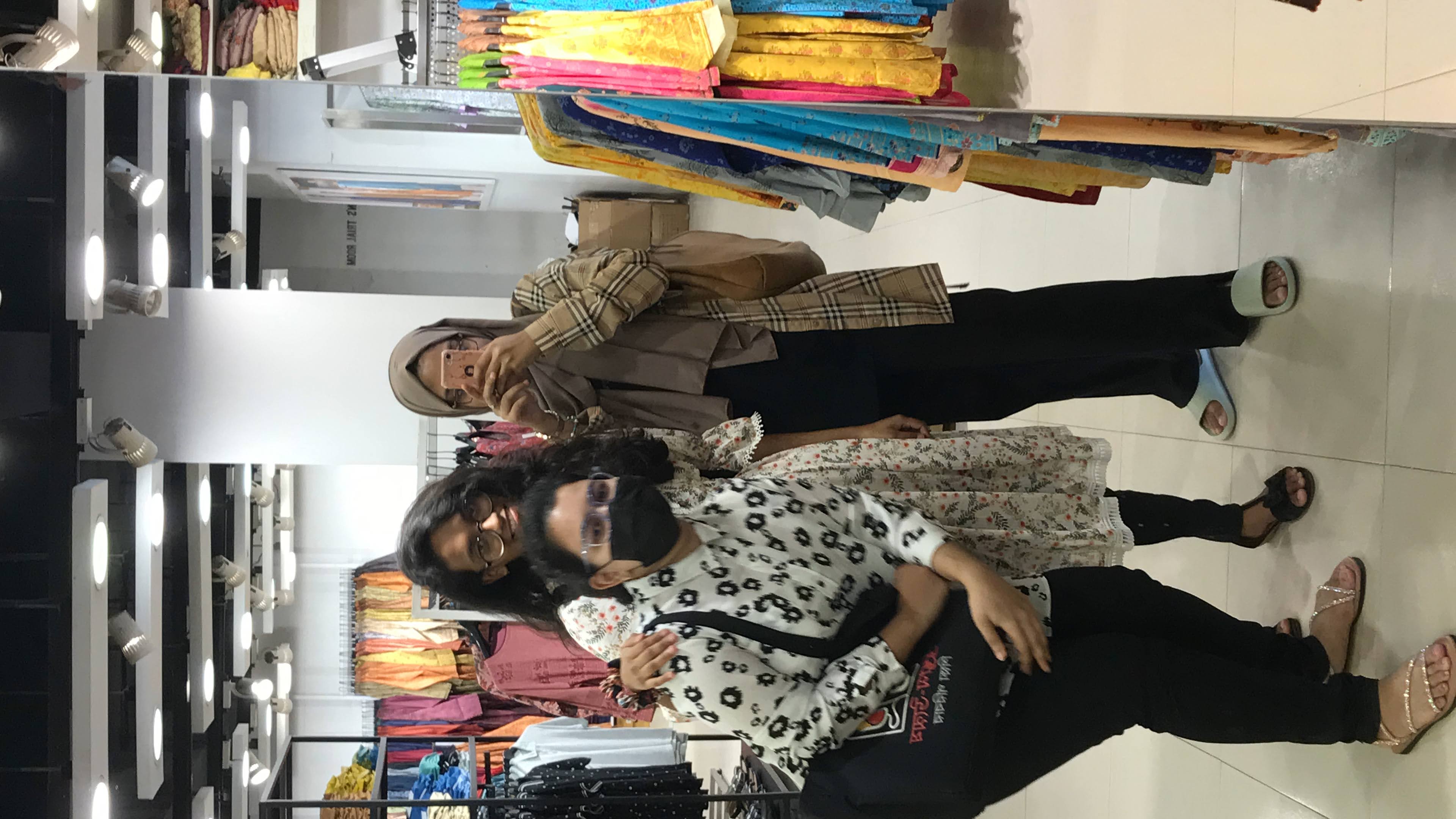 I called her and she told me to go out with her. I felt so pleased that time. Because I also called some other friends of mine but no one give me the proper attention. I felt so useless and I can't express that. I know I should take lessons from my past but human you know are habitual creature. I have some mind problem that I trust people so easily that I can't deny.
But whenever I need Tanjim, she is the one who stand by my side. So, first we went to a beautiful caffe called KHANAS. Which has pretty friendly environment. We ordered there one truffle fries, one truffle wings ( 6 pcs ), three regular choco cold coffee. In the term of fries, I will give it 6/10. It's normal like as usual. About truffle wings I can't express how much I love this one. I can eat truffle wings like whole day in every meal. And about coffee, we do go to KHANAS only for this item. I'll rate this 9/10. Yeahhhh one more thing our another friend also joined us.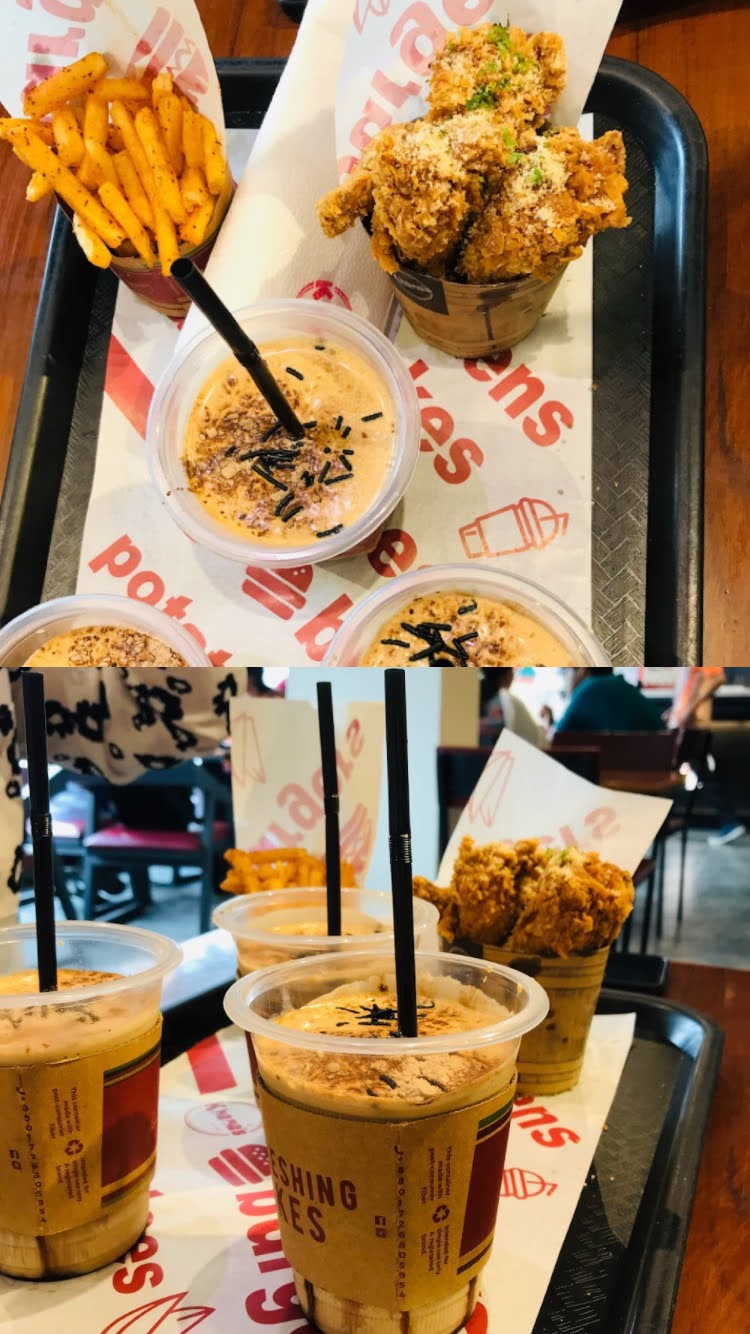 After that we went to a desert shop called TASTY TREAT. We do like their chocolate mousse. We ordered three of them. Per piece was 80 tk. It was really delicious.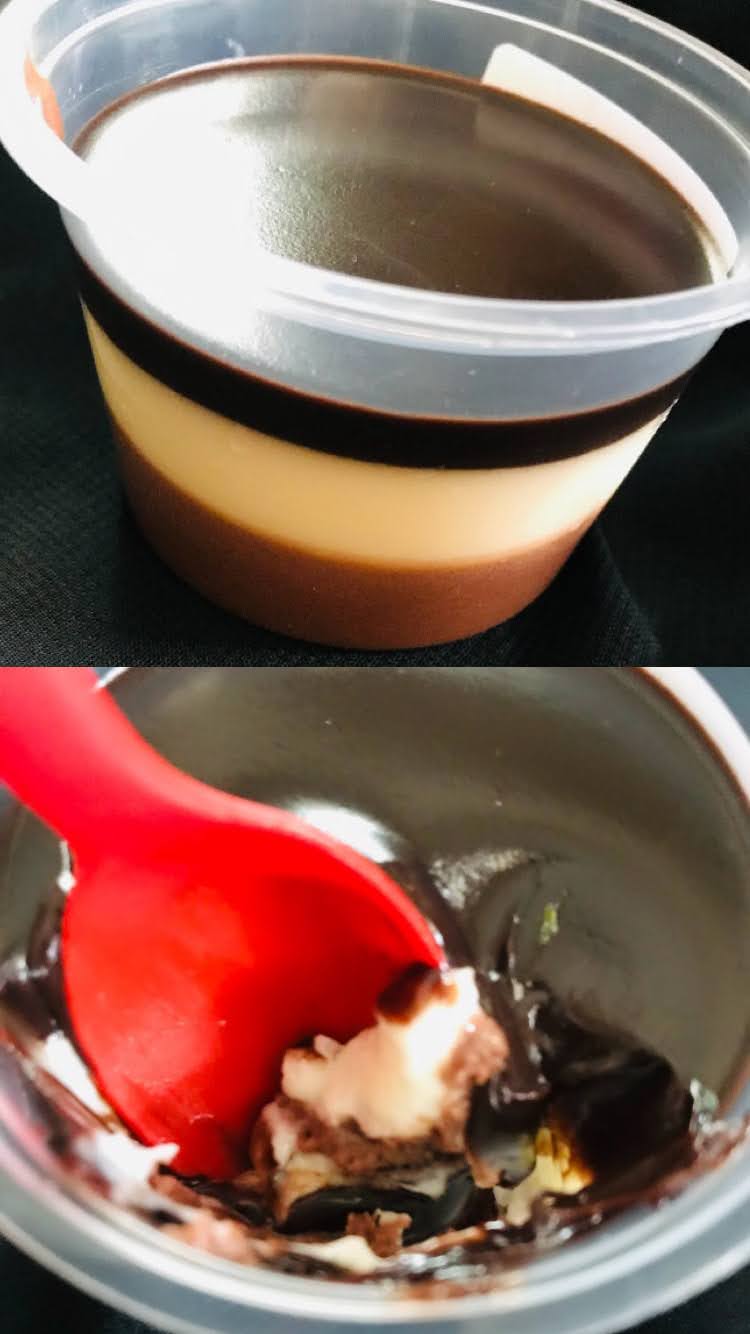 The we went to spent some fine time in some super shops and clothing store. First we went to LE REAVE and then went to AARONG. We took some mirror pictures and some selfies for memories.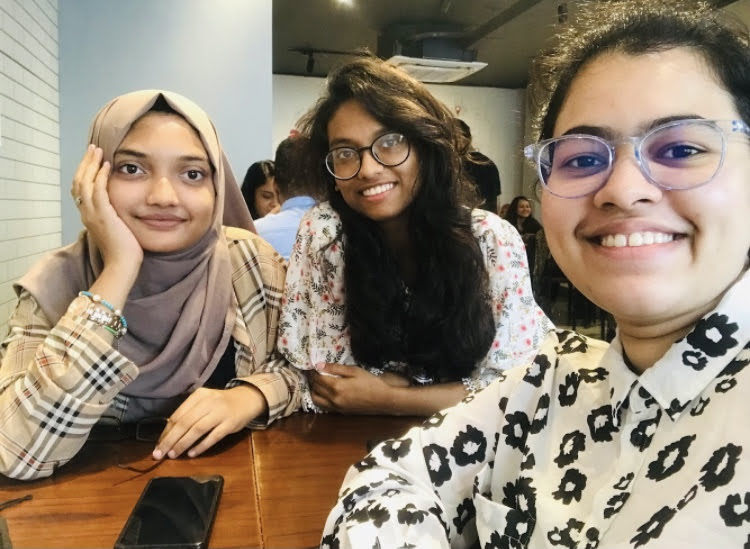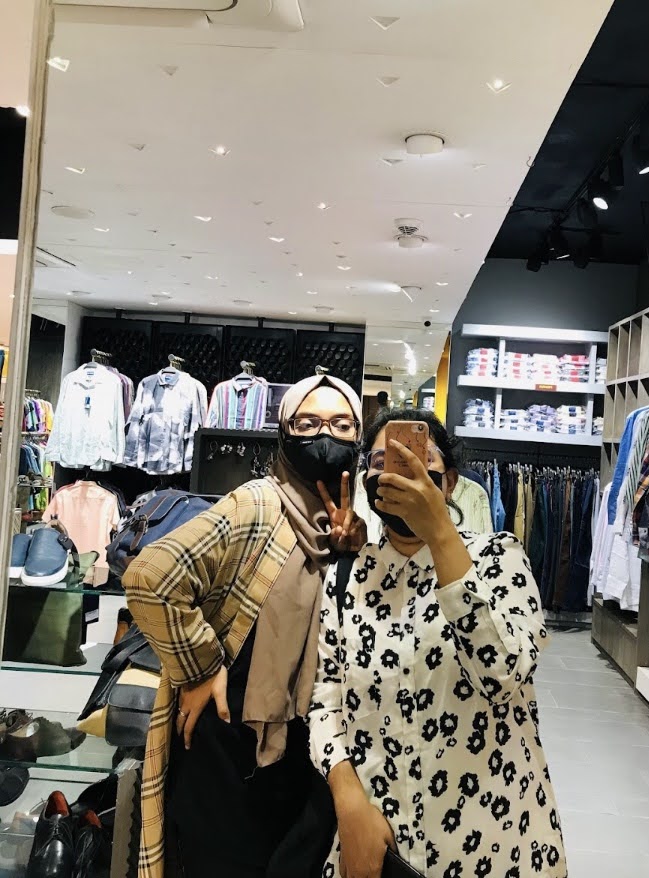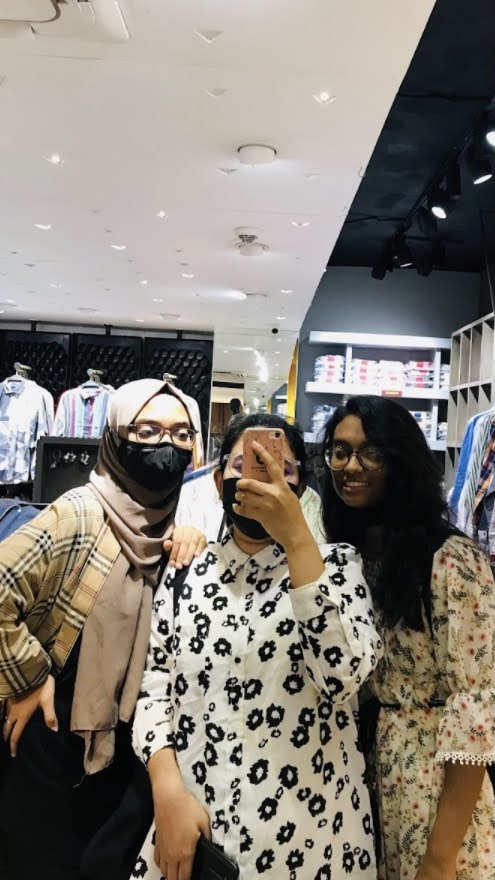 And that how I spend a bad day with my friends just to light up my mood.
I'll post here my daily life activities here from now. Till then take care and be healthy. Thank you from the bottom of my heart ❤️.
---
---