[ESP-ENG] Iniciativa: ¿Quién eres? ¿Qué te hace feliz? ¿Qué quieres ser? | Initiative: Who are you? What makes you happy? What do you want to be?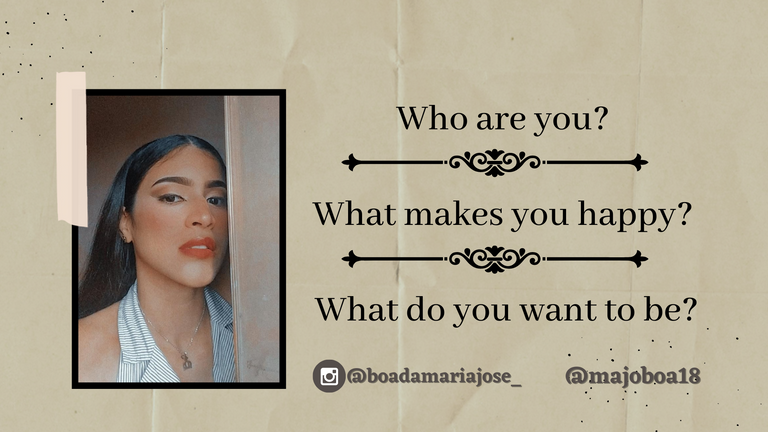 ¡Holaa amigos! Anoche estuve revisando esta comunidad y me encontré con está linda iniciativa de @andrea.carolina ,y decidí participar.

¿Quién eres?
Soy Mariajosé Asdrelys tengo 17 años, nacida en un hogar cálido, con valores y principios. Con muchas metas y sueños por cumplir, con muchas ganas de experimentar nuevas cosas y mejorar cada día. Me gusta apoyar a las personas que amo pero sobre todo cuando realmente me necesitan.
Who are you?
I am Mariajosé Asdrelys I am 17 years old, born in a warm home, with values ​​and principles. With many goals and dreams to fulfill, eager to experience new things and improve every day. I like to support the people I love but especially when they really need me.

¿Qué te hace feliz?
Muchas cosas logran hacerme feliz, pero soy tan sencilla que hasta la mínima cosa que hagan por mi realmente me va hacer muy pero muy feliz. Me hace feliz compartir con mi familia, escuchar mis canciones favoritas, comer, jugar con mi perrito. Pero más feliz me hace, es poder lograr cada unas de mis metas con tanto esfuerzo y dedicación y ver como cada día me voy superando.
What makes you happy?
Many things make me happy, but I am so simple that even the smallest thing they do for me is really going to make me very, very happy. It makes me happy to share with my family, listen to my favorite songs, eat, play with my puppy. But it makes me happier, it is to be able to achieve each of my goals with so much effort and dedication and to see how I am improving every day.

¿Qué quieres ser?
Quiero ser una mejor persona cada día, ser una mujer independiente, quiero ser exitosa, quiero lograr ser Médico Veterinario para dedicarme ayudar y rescatar animales.
What do you want to be?
I want to be a better person every day, to be an independent woman, I want to be successful, I want to become a Veterinarian to dedicate myself to helping and rescuing animals.

Esta iniciativa me hizo pensar muchísimo la verdad pero me divertí mucho respondiendo estas preguntas. Espero que se animen está muy buena esta iniciativa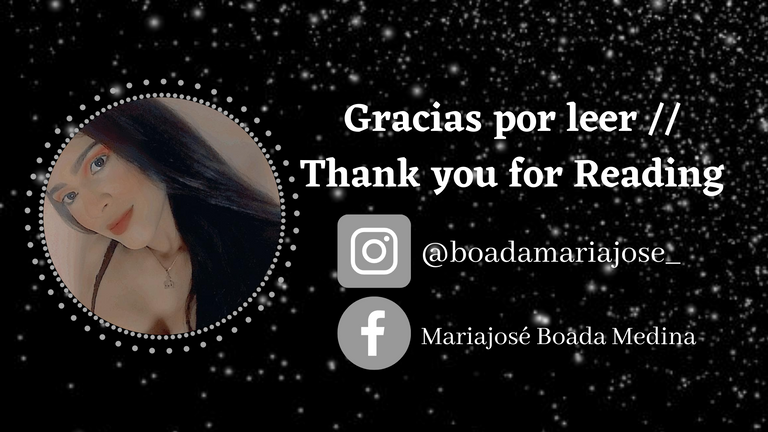 ---
---