Fort Solano, a fort to protect the city from pirate siege (ESP/ENG)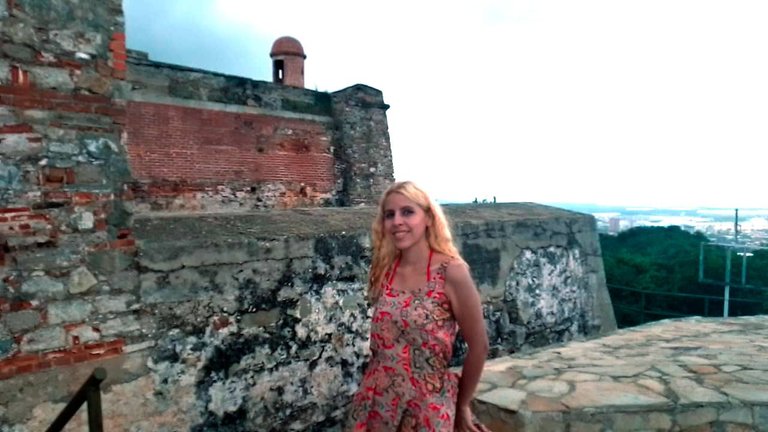 Hello friends, I am very excited because this is my first post in this community that I recently discovered, so today I want to share with you the pleasant experience I had a few months ago when I found on my way a magnificent 18th century building that is an important icon in the colonial history of my country, Venezuela.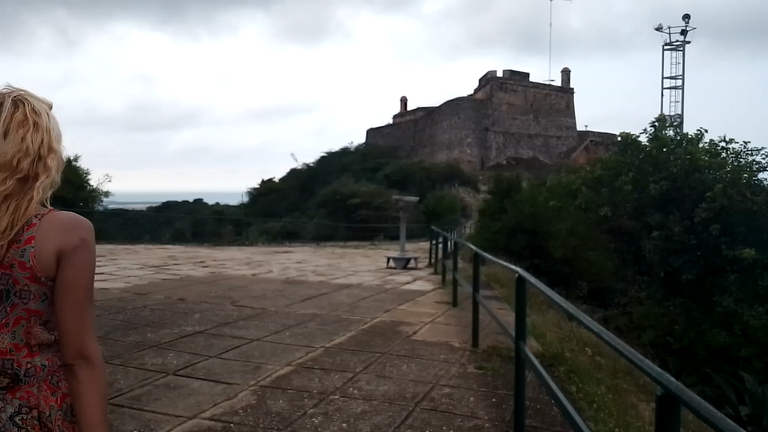 It is located in the San Esteban National Park in the city of Puerto Cabello in the state of Carabobo Venezuela. It was the last colonial fortification erected in this country and on 29 October 1965 it was declared a National Historic Monument. The building has a medieval military style and is the only one of its kind in Puerto Cabello.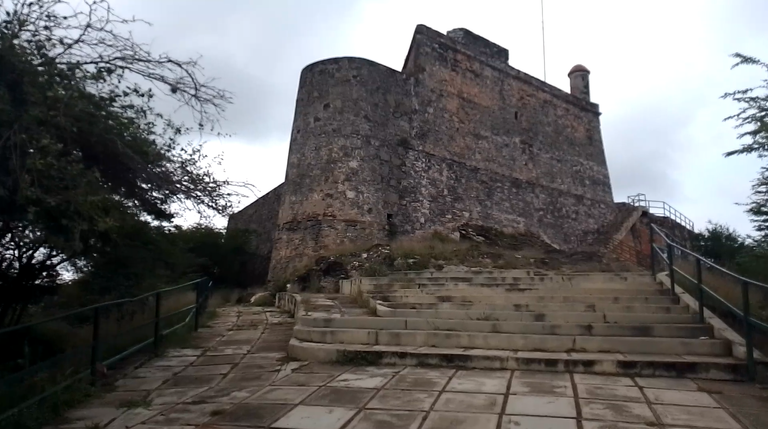 It was built in 1766 on the orders of Don José Solano y Bote, who was captain general of the Spanish Royal Navy and governor of the province of Venezuela at the time. The main function of this place was to protect the city of Puerto Cabello from the constant siege of pirates, corsairs and filibusters, so it was equipped with cannons and other war paraphernalia.
Being a fort, the structure had to be solid and very resistant, therefore materials such as bricks were used, but also stones from quarries, mountains and rivers. However, there is a material that was also used to cover the walls of this place and it is believed to be what has given it even greater strength and resistance to the passage of time, but it is something that causes repulsion.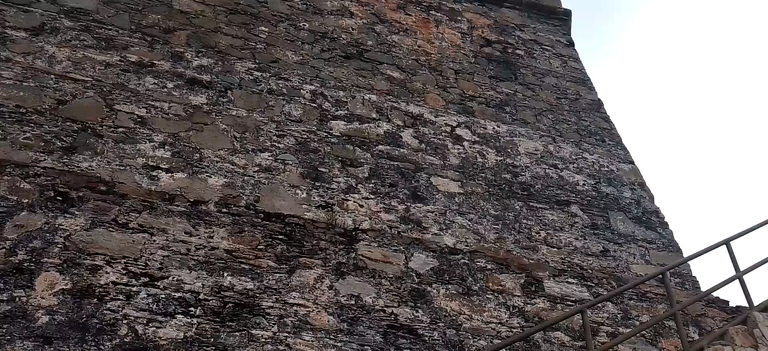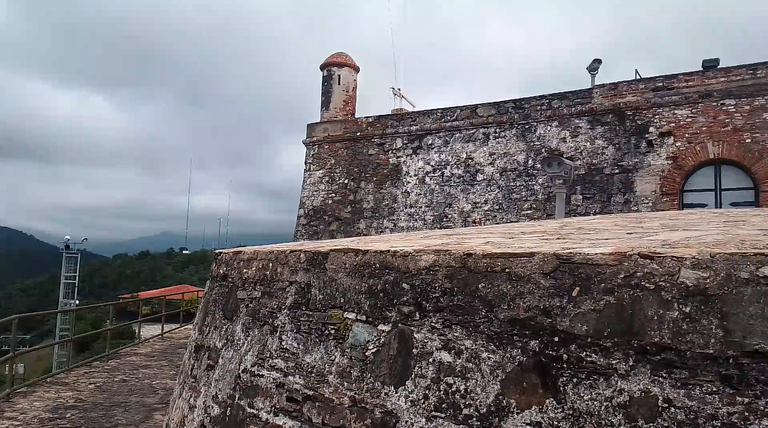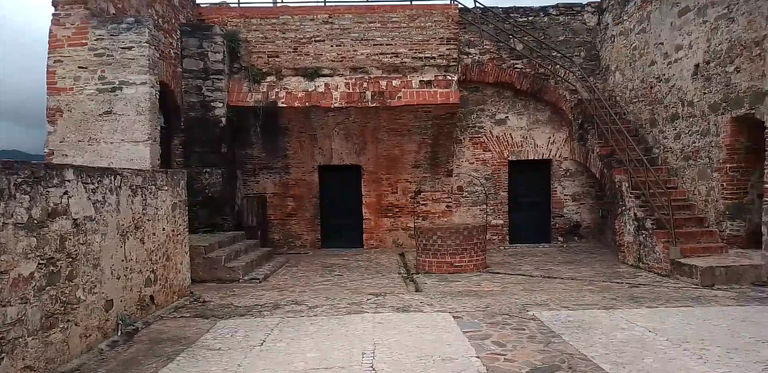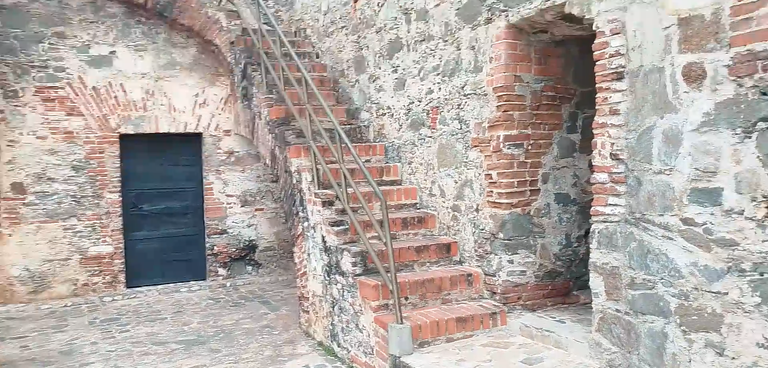 It is nothing more and nothing less than human bones. What happens is that in addition to being a fort, this place was also a prison during the war of independence. When there was an overpopulation of prisoners, the soldiers would lead them to that place you can see there, the staircase was made of wood and retractable at that time, so they would leave the prisoners down there and then flood the place by opening the passage of the San Esteban river through the well that you can also see in the photographs, other times they would shoot them at point blank range, but afterwards they would use the bones of the dead to dry them, grind them and mix the powder with other materials to cover the walls of the fort.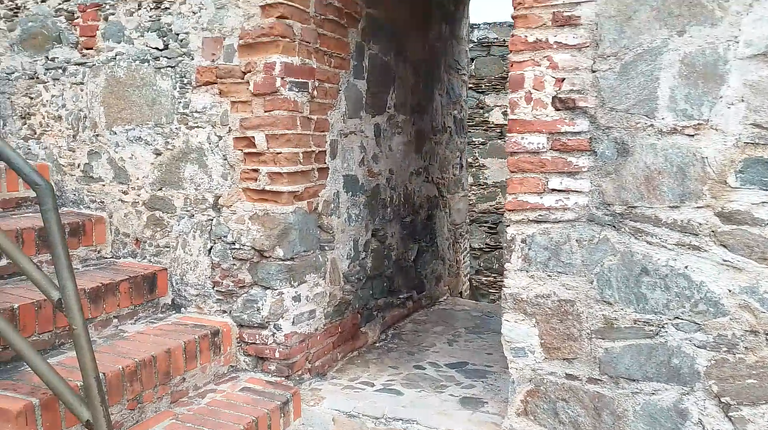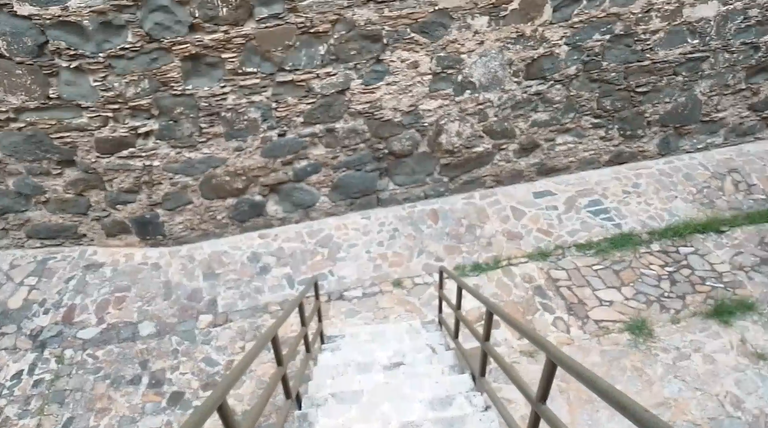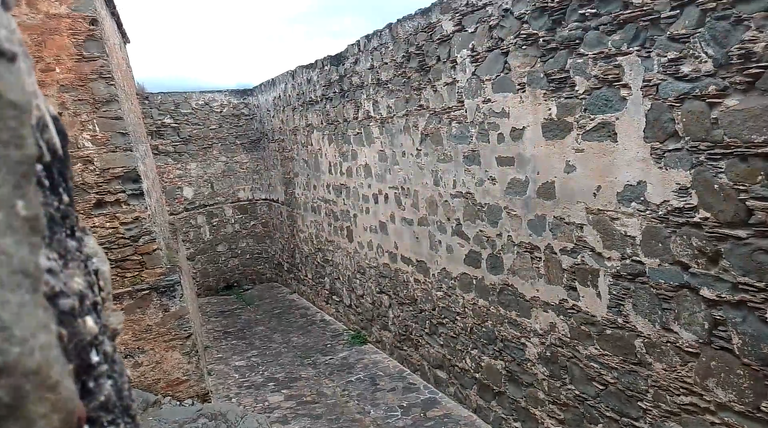 At the top, they built some sentry boxes with arrow slits, which were openings used by the soldiers with two functions, one was to keep watch and the other was to shoot without exposing themselves.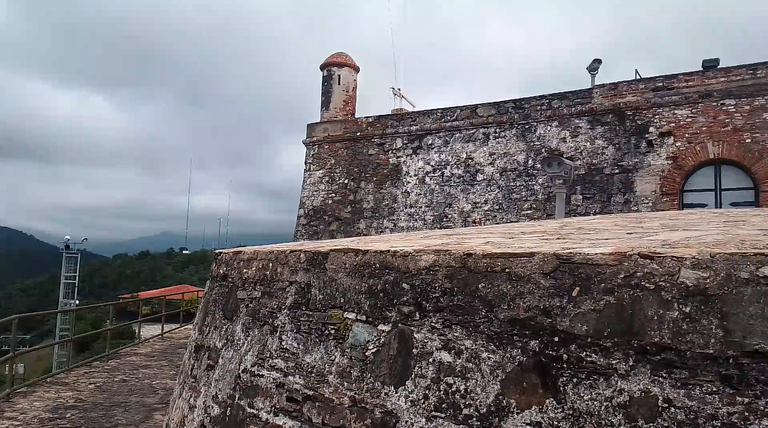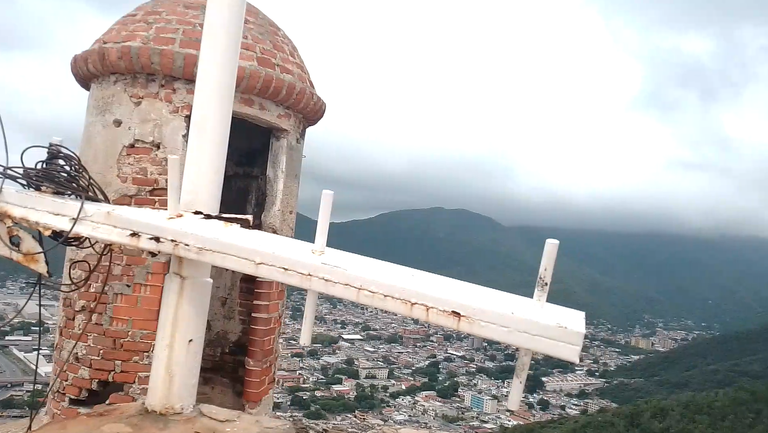 The castle was built on a 500-metre high mountain which is the highest in the city, in order to be able to watch over the four cardinal points, and you really do get a wonderful view from up there.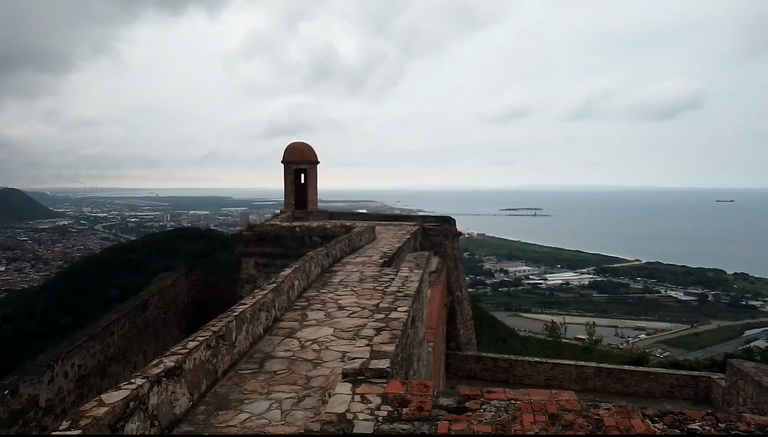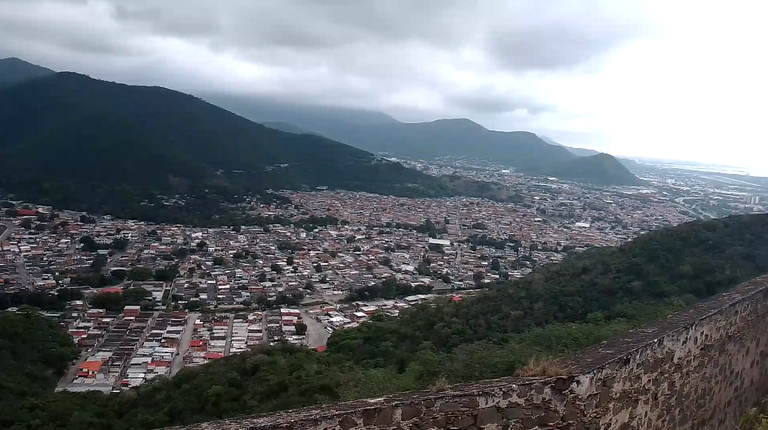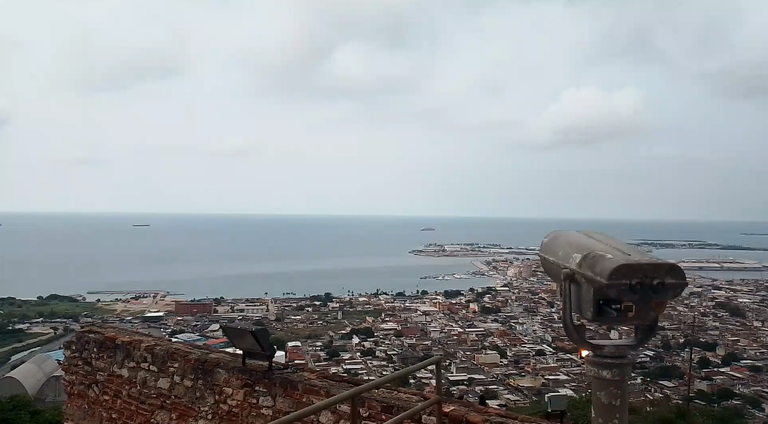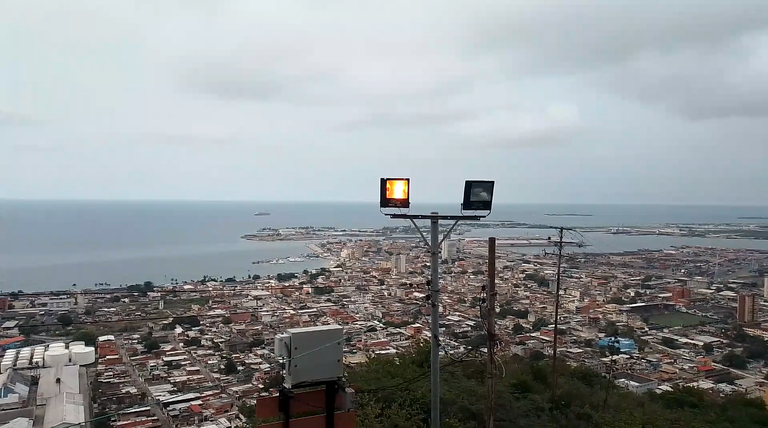 The building was built in Barbeta, which in military parlance means that its parapet has no arrow slits or merlons or battlements, nor does it cover the artillerymen, nor does it have a moat and the main gate is not protected by a rake (an iron or wooden grille reinforced and finished at the bottom with points). However, these stairs that we see in the photograph were hanging, so the soldiers raised them to avoid the intrusion of invaders.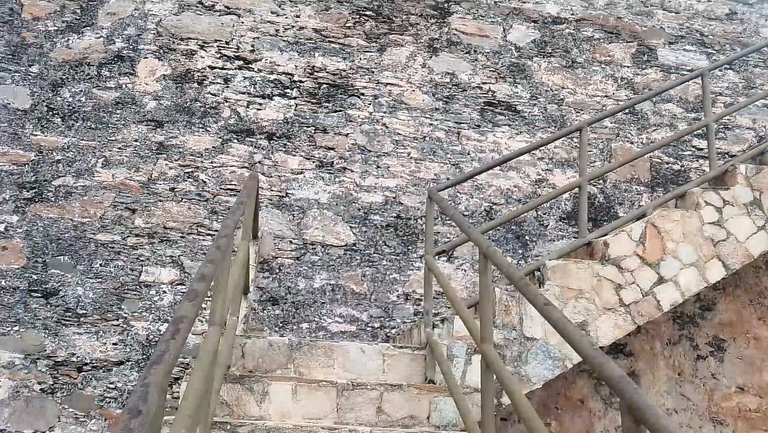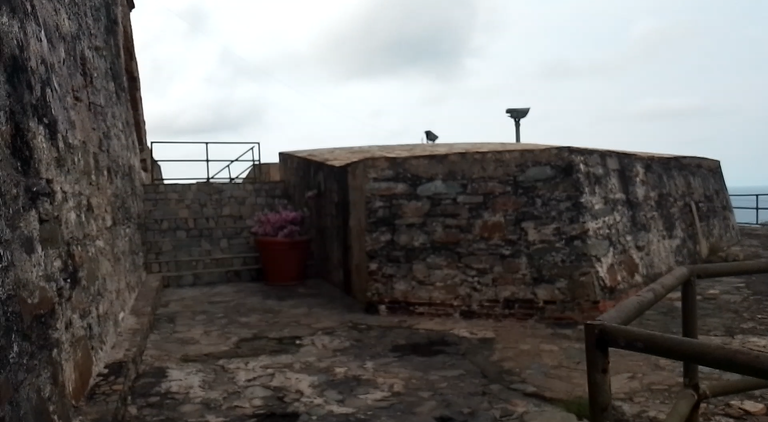 This bridge was also a suspension bridge at that time and served as the castle's first defence, because in the event of invaders, the soldiers would cut off their passage by cutting the ropes of the bridge.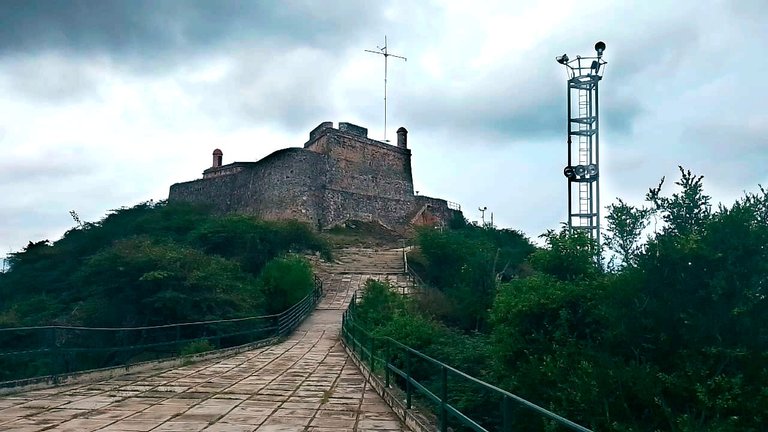 And that's all for today, I hope you liked this place, although its history is a bit scary, taking into account that there were many deaths there, and in fact you don't feel very good vibes being in the building. Thank you very much for your attention and support, see you next time.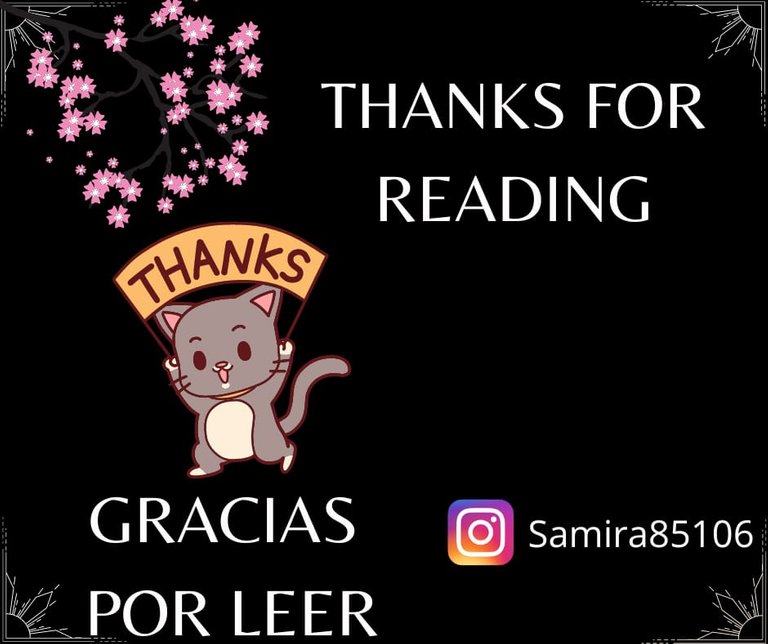 (Image designed by me in canva editor)
Imagen diseñada por mi en el editor de Canva.
All images in this post are my own, taken with a ZTE Blade A51.
Todas las imágenes de este post son de mi propiedad, las tomé con un teléfono celular ZTE Blade A51.
These are the links to the pages where I found some historical information to support the post.
wikipedia
Fuente
Hola amigos, estoy muy emocionada porque este es mi primer post en esta comunidad que descubrí recientemente, así que hoy quiero compartir con ustedes la grata experiencia que tuve hace unos meses cuando encontré en mi camino un magnífico edificio del siglo XVIII y que es un ícono importante en la historia colonial de mi país, Venezuela.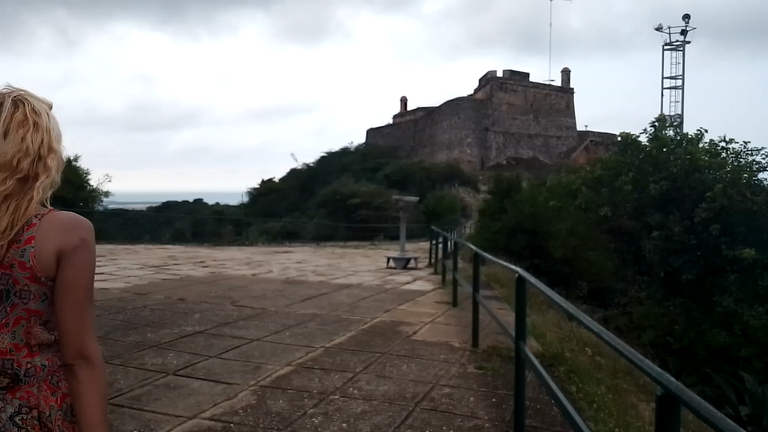 Está ubicado en el Parque Nacional San Esteban en la ciudad de Puerto Cabello en el estado Carabobo Venezuela, fue la última fortificación colonial levantada en este país y el 29 de octubre de 1965 fue declarado Monumento Histórico Nacional. La construcción guarda un estilo medieval militar y es única en su tipo en Puerto Cabello.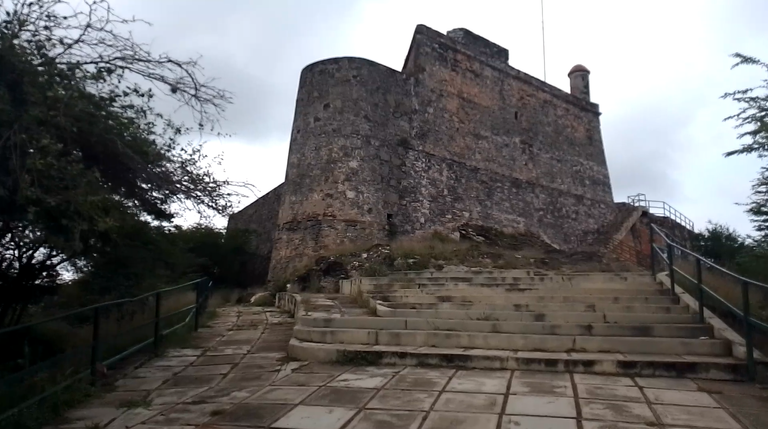 Fue construido en 1766 por órdenes de Don José Solano y Bote, quien era capitán general de la Real Armada Española y gobernador de la provincia de Venezuela en ese entonces. La función principal de este lugar era proteger a la ciudad de Puerto Cabello del asedio constante de piratas, corsarios y filibusteros, así que estaba dotado con cañones y demás parafernalia bélica.
Al ser un fuerte, la estructura debía ser maciza y muy resistente, por lo tanto se usaron materiales como ladrillos pero también piedras de canteras, montañas y ríos. Sin embargo hay un material que también se utilizó para recubrir las paredes de este lugar y que se cree que es lo que le ha otorgado mayor fortaleza aún y resistencia al paso del tiempo, pero es algo que causa repelús.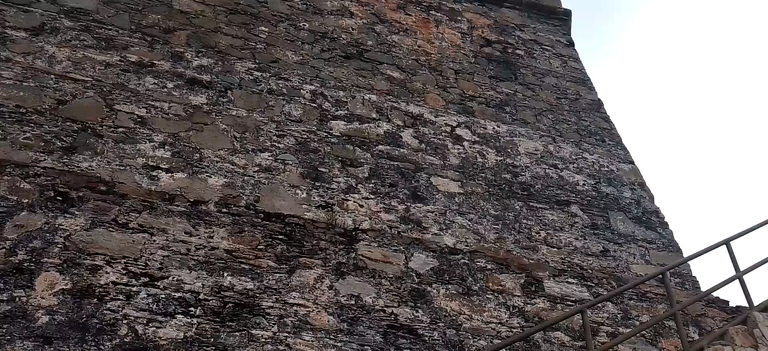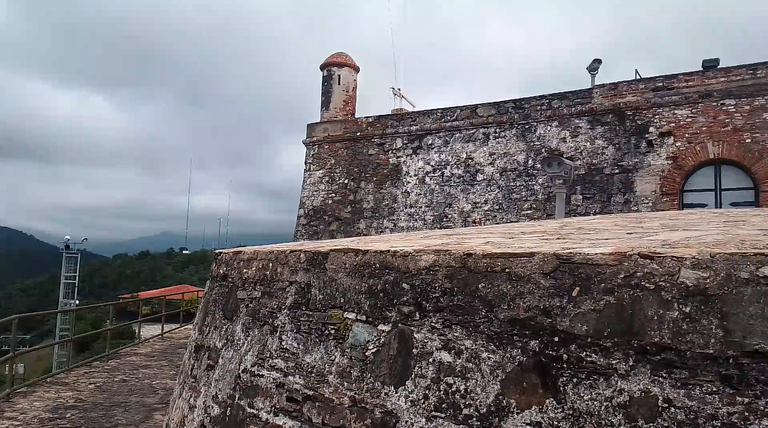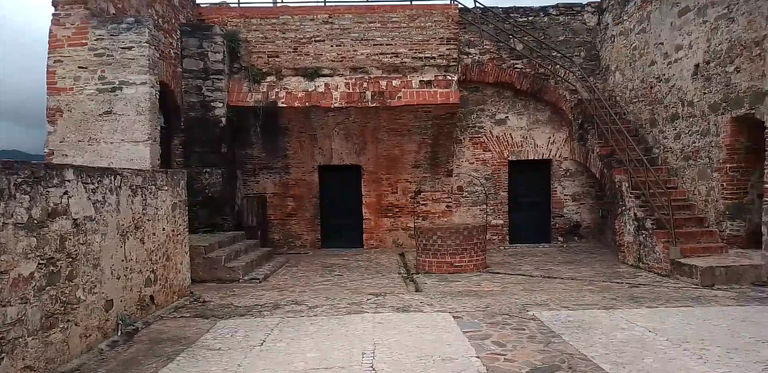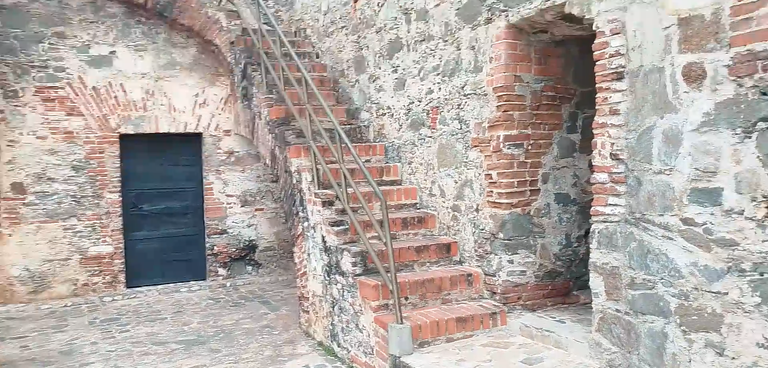 Se trata de nada más y nada menos que de huesos humanos. Lo que sucede es que además de ser un fuerte, este lugar también fue una prisión durante la guerra de independencia. Cuando había sobrepoblación de prisioneros, los soldados los conducían hacia ese lugar que pueden ver ahí, la escalera era de madera y retráctil en esa época, así que dejaban a los prisioneros allí abajo y luego inundaban el lugar abriendo el paso del río San Esteban a través del pozo que también se puede ver en las fotografías, otras veces les disparaban a quemarropa, pero posteriormente usaban los huesos de los muertos para secarlos, molerlos y mezclar el polvo con otros materiales para recubrir las paredes del fuerte.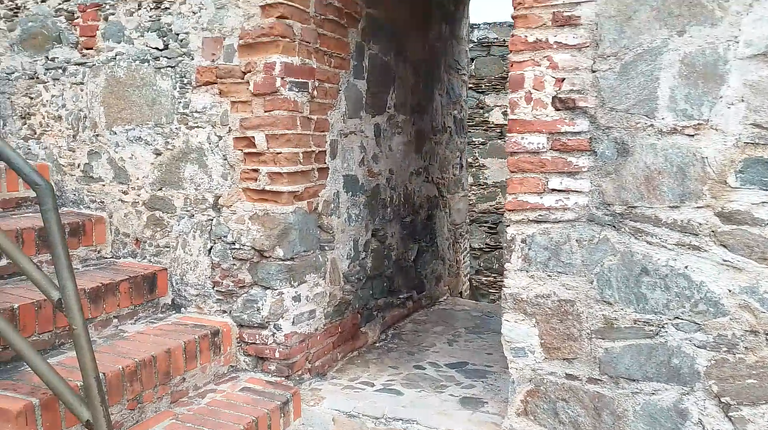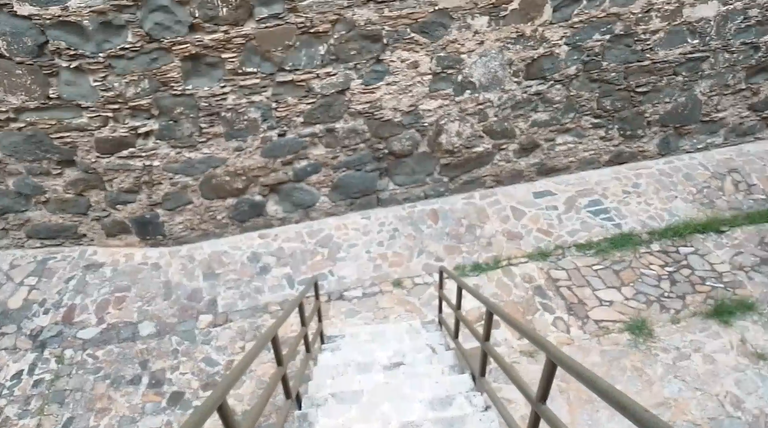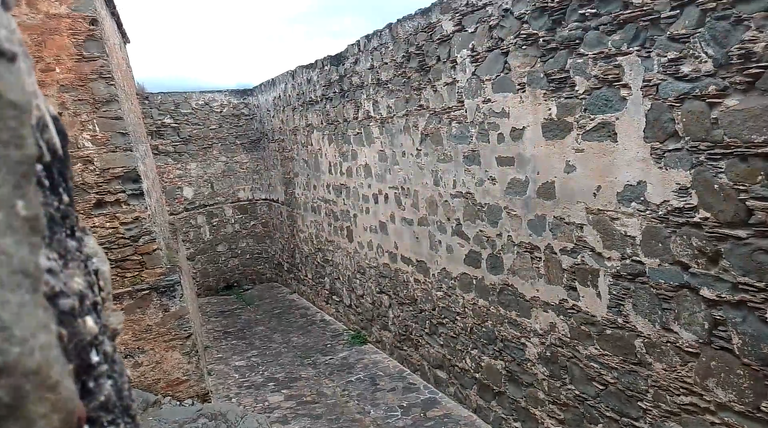 Arriba construyeron algunas garitas de vigilancia dotadas de saeteras, que eran unas aberturas que usaban los soldados con dos funciones, una era vigilar y la otra, disparar sin exponerse.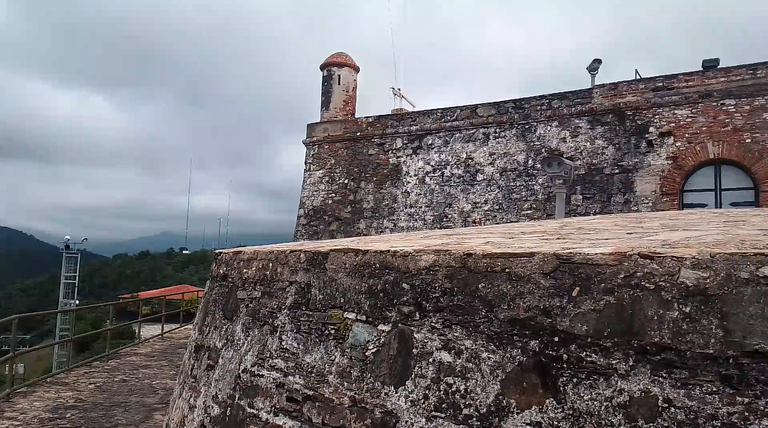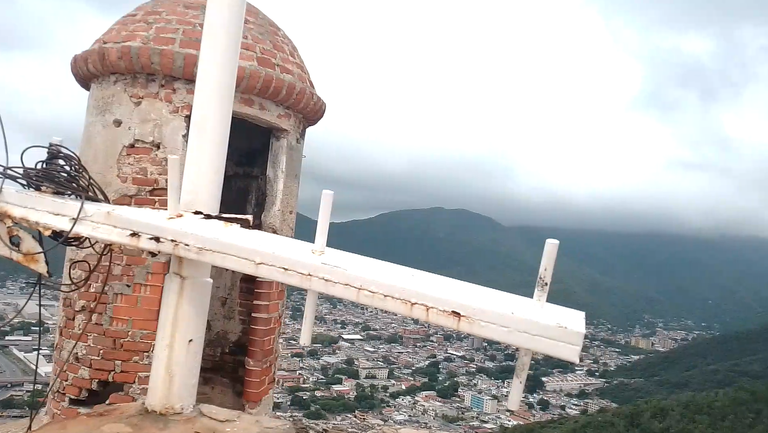 El castillo fue construido sobre una montaña de 500 metros de altura que es la más alta en la ciudad, con el objetivo de poder vigilar los cuatro puntos cardinales, y en realidad sí que se obtiene una maravillosa vista desde allá arriba.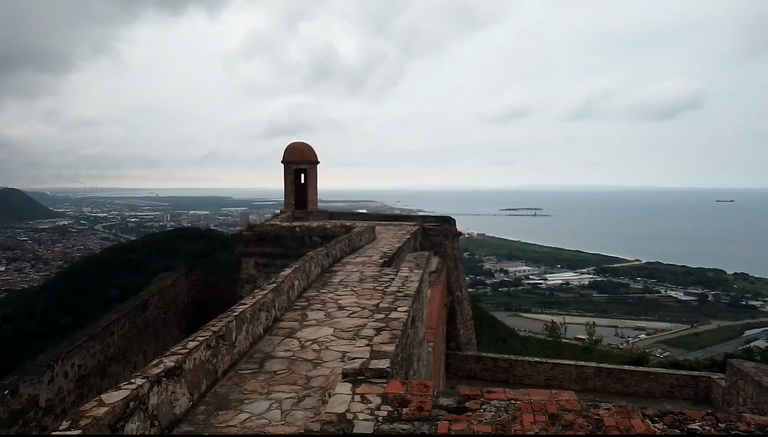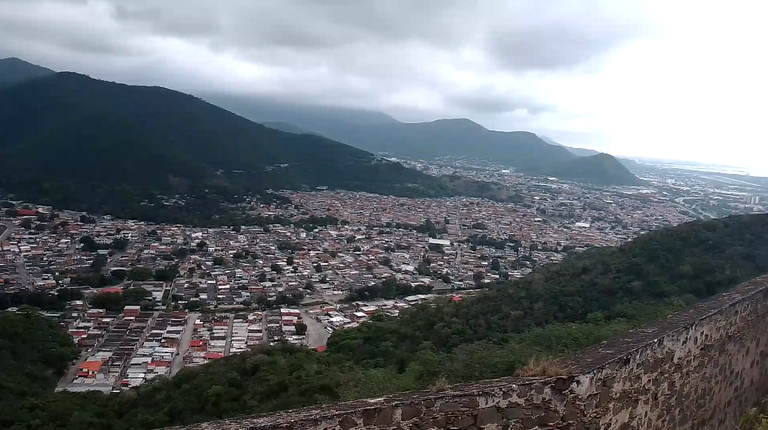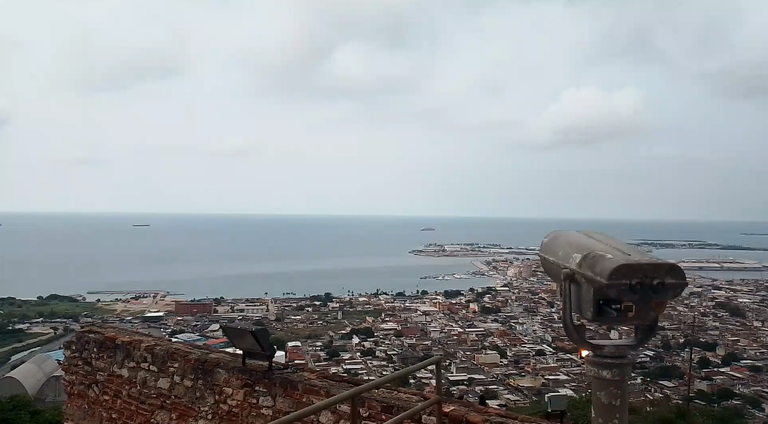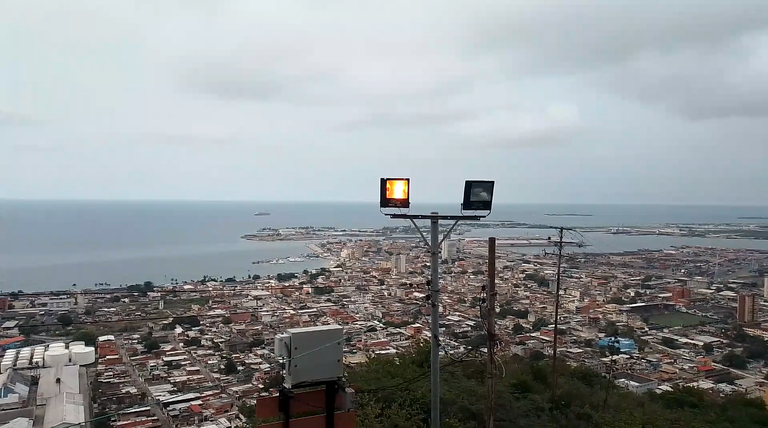 El edificio fue construido a Barbeta, que en lenguaje militar significa que su parapeto no tiene troneras ni merlones o almenas, ni cubre a los artilleros, tampoco tiene foso y la puerta principal no está protegida por rastrillo (una reja de hierro o de madera reforzada y acabado inferiormente en puntas) Sin embargo estas escaleras que vemos en la fotografía eran colgantes, así que los soldados las elevaban para evitar la intromisión de invasores.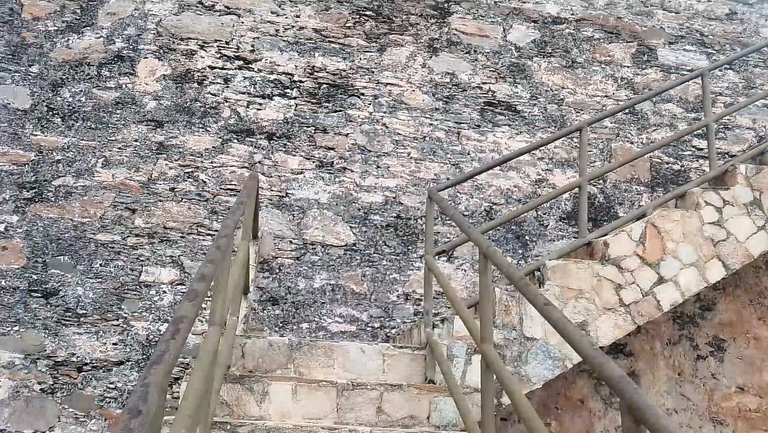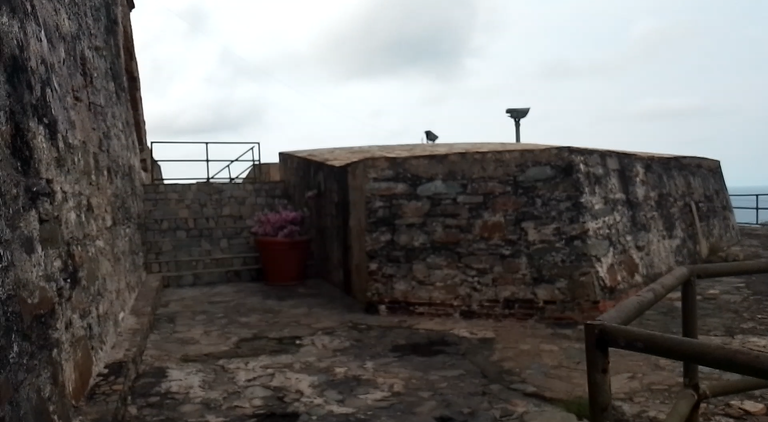 De igual forma ese puente era colgante en esa época y servía como primera defensa al castillo pues en caso de tener invasores, los soldados les truncaban el paso al cortar las sogas del puente.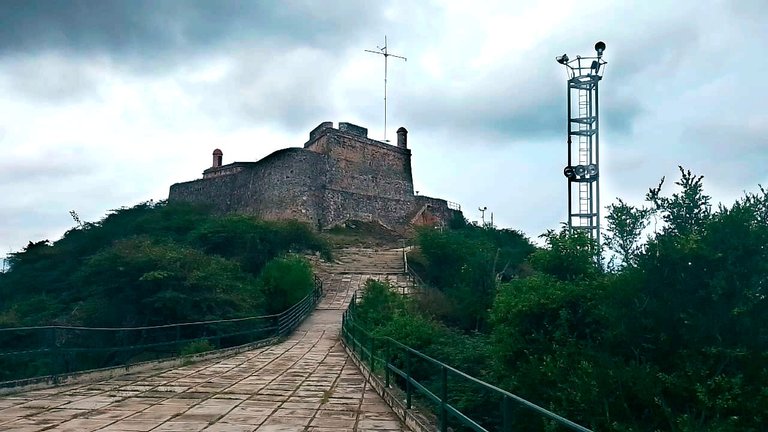 Y esto es todo por hoy, espero que les haya gustado este lugar, aunque su historia es un tanto tenebrosa, tomando en cuenta que hubo muchas muertes allí, y de hecho no se sienten muy buenas vibras estando en el edificio. Muchas gracias por su atención y apoyo, nos vemos en una próxima oportunidad.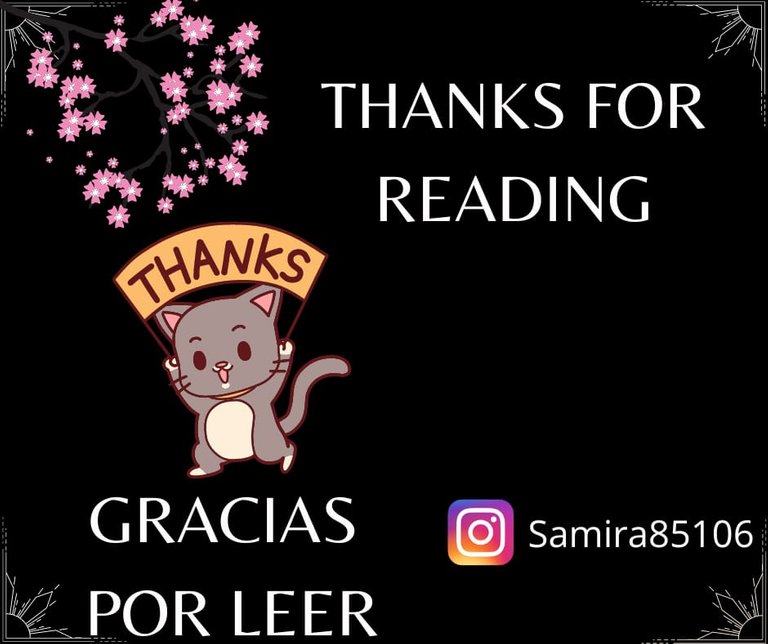 (Image designed by me in canva editor)
Imagen diseñada por mi en el editor de Canva.
All images in this post are my own, taken with a ZTE Blade A51.
Todas las imágenes de este post son de mi propiedad, las tomé con un teléfono celular ZTE Blade A51.
Estos son los links de las paginas donde encontré un poco de información histórica para sustentar el post.
wikipedia
Fuente
---
---