Magic Monk tries Lead Climbing first time! Approximate grade 5.10a
Lead Climbing is definitely one of the biggest fitness challenges I've ever faced! But in traditional magic monk style I took it on and finished the climb :) It's a style of climbing that is in the Olympics where you have to clip the rope into the quickdraw as you climb, rather than having the rope hanging from the top at the start of the climb. It's a lot more challenging because you have to hold on with one hand at various parts of the climb.
---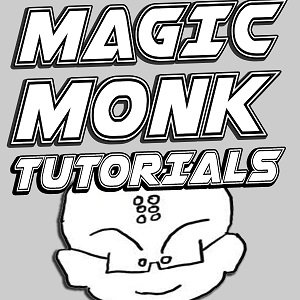 Mathematics & Digital Technologies Education

Videos, quizzes, and other learning resources

Eddie the Magic Monk has 16 years teaching experience as a high school teacher in Australia. He will explain things to you in the simplest way possible to help you fully understand high school mathematics and computer science concepts.

Eddie began his tutorial channel on Youtube in 2012. His videos have been well received all over the world and now has 22+ million views! He sees the benefit in multidisciplinary learning hence his tutorials cover topics ranging from maths to dance.

---
---
---