Elden Ring Xbox Tutorial Part 1 - How to fight

Elden Ring is a super cool game. I haven't played much Dark Souls in the past so this is the first time I'm getting into this style of game and I'm loving it so far. However, those of you who are new to first person RPGs may find it a bit hard to get into, especially if you haven't played much Dark Souls before. So, I decided to make this series of videos, and fully explain how to play the game.
The good thing about my videos is that I show the button presses on my Xbox controller in the bottom right corner of the video, so you will see everything that I press in the game to 100% accuracy. I don't think I have seen another Elden Ring video showing controller presses.
In this video I start by creating the character, then I show you the basic movements, how to interact with your surroundings, then we proceed into a cave where we fight some enemies as part of the tutorial, and in the end we finish off with fighting a mini boss and then head to Limgrave, the first big area.
00:00 Channel Trailer, introduction
01:14 Character Creation
03:00 Basic movement, interacting with surroundings, collecting items
03:34 Read player messages
05:32 Touching bloodstains
06:35 Fighting Grafted Scion
07:14 Jump down to Cave of Knowledge
07:46 Drinking potions from flasks
08:15 Where to find read hints / info in Items
09:37 Resting at sites of grace
10:29 Lock onto target with RS
11:13 Strong attack (RT), Guard (LB) followed by Strong Attack
11:28 Dodge / Backstep with B
12:50 Jump with A
13:31 Switching Armaments / weapons / shields, wield with 2 hands.
14:33 Jump attack with A + RT
15:45 Blocking arrows with shield
16:29 Skills (LT) + 2 handed weapon
17:15 Crouching + Attack from behind with RB
18:08 Stance breaking with RT / while jumping
19:09 Fighting Soldier of Godrick (final boss)
21:33 Arrive at Limgrave
Hope these timestamps help you as a reference to find what you have forgotten later if you ever need it :)
---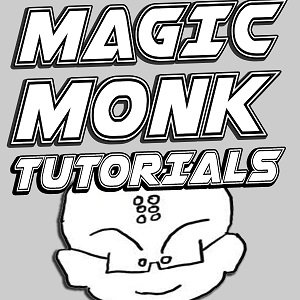 Mathematics & Digital Technologies Education
Videos, quizzes, and other learning resources
Youtube: http://youtube.com/magicmonk
Instagram: http://instagram.com/magicmonk.tv
Website: http://magicmonk.org
---
---