Elbow Pain Stretches Exercise 1
A few months ago I started doing a crazy amount of chinups, pullups and rock climbing. The result of that was an irritated muscle in my elbow. Apparently it is a very common climbing injury! In this video I thought I would document the first exercise my physio showed me to help me get better (in case I ever forget, which is a very common thing these days). The elbow pain is virtually gone after doing these 2 exercises for a few weeks. Make sure you watch the second exercise!
Disclaimer: I made these videos so I can remember what the physio has shown me that has worked for me only. This video is not to be used for medical advice. Please seek help from a qualified doctor if you are experiencing pain.
---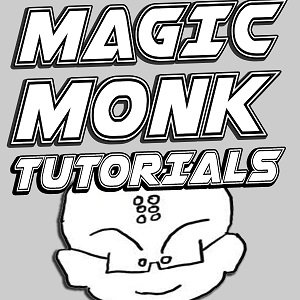 Mathematics & Digital Technologies Education

Videos, quizzes, and other learning resources

Eddie the Magic Monk has 17 years teaching experience as a high school teacher in Australia. He will explain things to you in the simplest way possible to help you fully understand high school mathematics and computer science concepts.

Eddie began his tutorial channel on Youtube in 2012. His videos have been well received all over the world and now has 27+ million views! He sees the benefit in multidisciplinary learning hence his tutorials cover topics ranging from maths to dance.

---
---
---