In Search of Dreams | Casas Muertas Book Review (En –Es)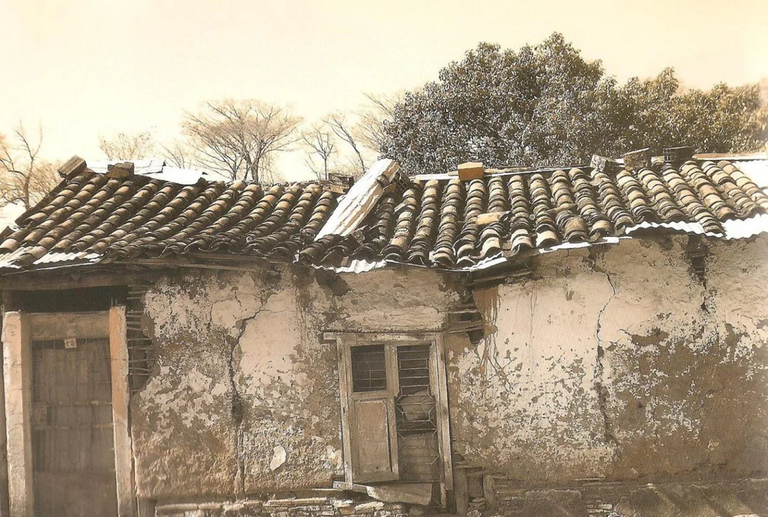 "There are those who write history
and those who simply make it.
(Miguel Otero Silva)

Dear neighborhood, the one that saw me grow up, cry, run and witnessed my first loves and dreams. I walked down the main street and arrived at my home. OMG, what is left of it. Faded, weathered walls and a weedy garden. What would my mother think? Her plants were her pride; white and pink jade, desert flower, roses and lady of the night. Also a happiness stick, mother-in-law's tongue and others that I don't even remember. I tried to talk with the few remaining ones and together we cried with sadness.
Until a few years ago it looked cheerful, its people were happy, the neighbors were very united and family. Today, a sepulchral silence, its streets look like tombs, the houses were mute when leaving its four walls, the youth to look for their dreams and better living conditions. Families divided and only the elderly remain as ghosts behind the curtains, in fear. I sat on the melancholic roadway, for what is gone and will not return, as the poem "Volverán las oscuras golondrinas" by the Spanish poet, Gustavo Adolfo Becquer, says.
Today its streets are desolate, only dead houses remain. This is the reality and I have to accept it. I imagine Carmen Rosa, behind the coffin of her beloved Sebastian, walking along the main street of Ortiz. I do not stop feeling nostalgic, for my parents, siblings, friends and neighbors. I don't think Miguel Otero Silva could have imagined that history was going to repeat itself and that the country was going to go through this situation again. With different circumstances and times, but the feeling of loneliness and abandonment are the same.
The novel, Dead Houses, has a rare beauty, calm, temperate, melancholic and disconsolate. With an almost poetic narration, Miguel manages to involve us in a dreamy movement, and to sympathize with the characters, who in turn expose the soul of a people. In this case, a country, whose situation and decline make us crash against reality.
Miguel describes the brutality of the Gómez dictatorship, the destruction and therefore the abandonment of the country by its inhabitants due to the lack of opportunities. My mind wanders for a few moments and I associate my house with the Casas Muertas of the town of Ortiz. Perhaps Miguel felt that sense of helplessness and pain, which I am feeling sitting on the road like a spoiled child, holding back the urge to cry. Life sometimes requires us to make strong decisions that affect us emotionally, but we have to go ahead and flow.
It is difficult, especially when we have to leave our homeland, family and loved ones. Leaving a whole life behind, even so, you have to accept it and move on. Many leave with only a suitcase and their dreams, but full of hope for the future and the certainty that they will achieve their goals. Only we can build our future, but the important thing is not to forget our roots, that is, where do we come from? I can only smile because I know that soon I will see my loved ones again.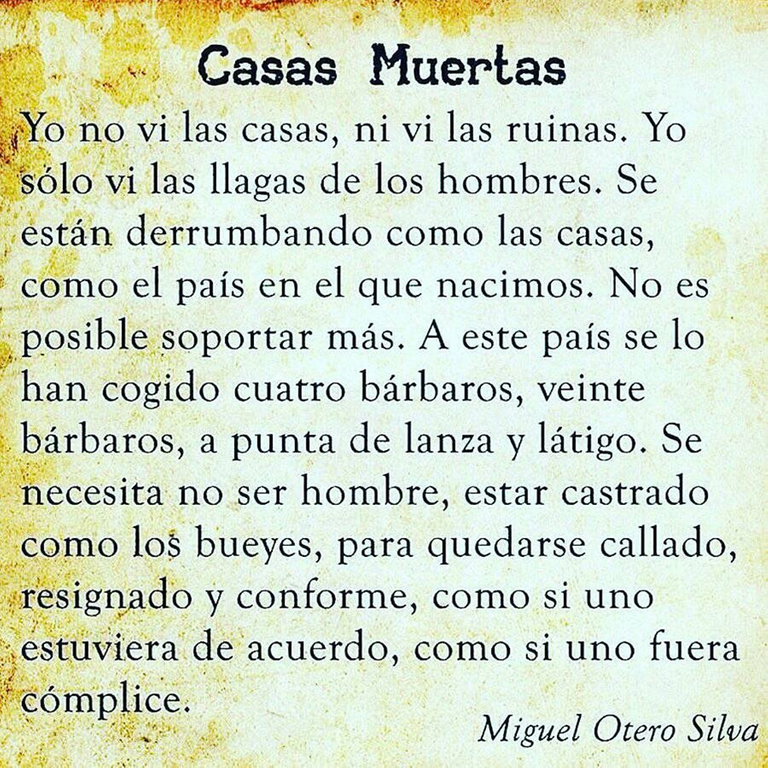 Fuente
Imagen propiedad de www.postposmo.com
Migration to the capital and the oil exploitation zones and the incessant deaths due to malaria contagion cause Ortiz to remain deserted and lonely. The writer depicts backwardness, ignorance, and a neglected people. A time of cultural and educational backwardness and precarious living conditions of the Venezuelan population. Despite the oil boom. Ortiz is abandoned, devastated by a cataclysm, which become a "legend of apparitions" who struggle to survive. The few who can leave under the illusion of getting new opportunities.
Did you know?
Casas Muertas is one of the best known novels by Venezuelan author Miguel Otero Silva, written in 1955. The book won the National Prize for Venezuelan Literature" For more information visit aquí
Miguel Otero Silva
He was a Venezuelan poet, novelist and journalist, he was part of the group of students who marched in the carnivals of 1928, against the regime of Juan Vicente Gómez. Among his literary works are: Fiebre, Oficina n.º 1, Cuando quiero llorar no lloro, Lope de Aguirre, Casas Muertas, príncipe de la libertad, La piedra que era Cristo, among others. He received the Arístides Rojas Award and the National Literature Award for Casas Muertas.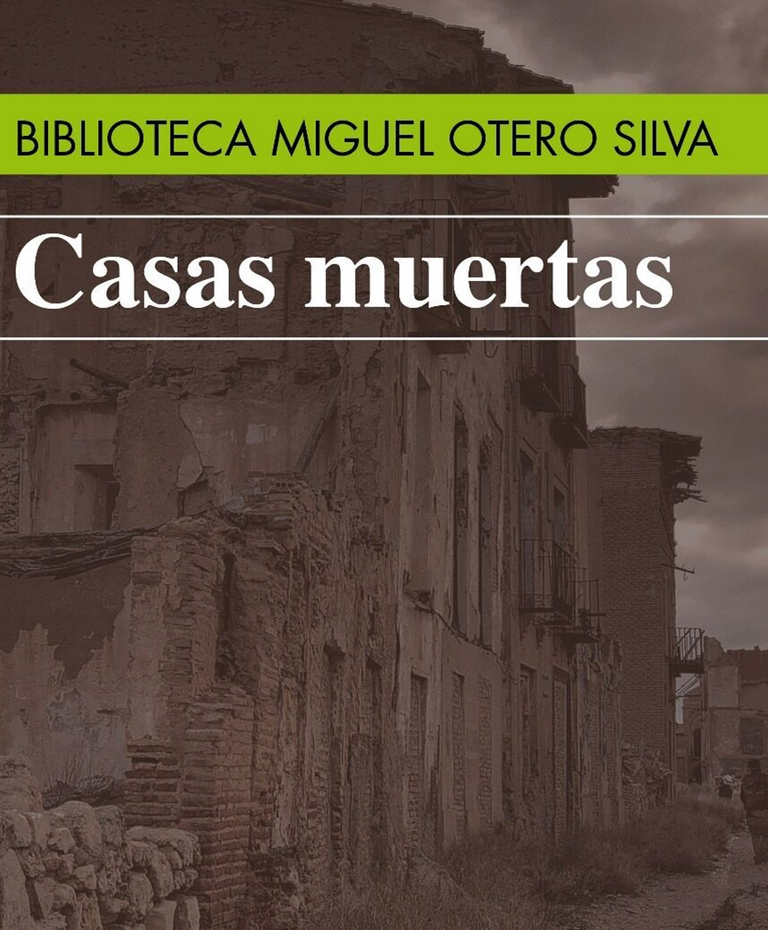 Fuente
Imagen propiedad de www.postposmo.com
My house is sad, but not empty, my siblings fill it with love even when the passage of time has worn it down and it continues to be our home. Some are scattered around the world, however, wherever they go, they will teach our culture and family customs; my mother's breads and chicken curry, Manita's pineapple quesillo, my father's fish stew, my nephew Moises' golfeados, my brother Moises' guava candy, Eduardo's pizza, among other things that represent us.
We will continue to look for opportunities and fight to achieve our dreams and our hearts will never give up. The fundamental thing is that we must take advantage of the opportunities that present themselves, recognize that there will always be obstacles along the way and that we must learn to overcome them. We must also learn from the mistakes of the past. Realize what we did, let go of our fears of the unknown and begin a journey to a better destination.
Even when most of the houses are almost dead, the walls still have strength and cry out: Freedom! There will always be hope and young people will reach their dreams.
Thank you for visiting my Blog at #Hive.
Namaste
"I know that my people
cannot die.
The people
never die, don't they?"
(Miguel Otero Silva)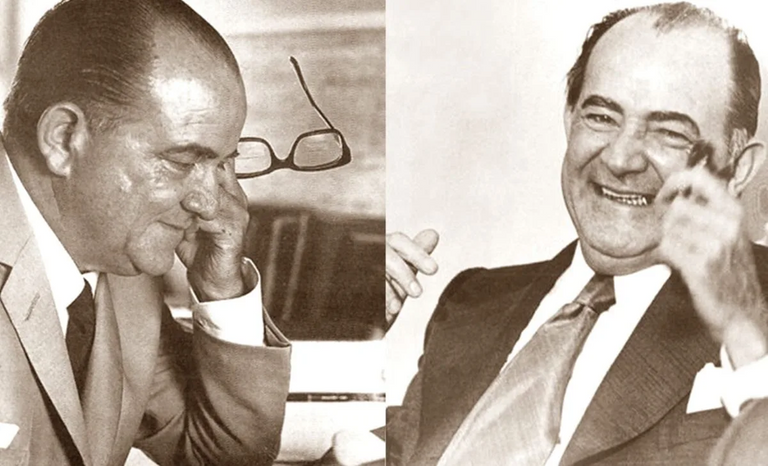 Fuente
Imagen propiedad de historia.nationalgeographic.com.es
(Es)
"Hay quienes escriben la historia
y quienes simplemente la hacen".
(Miguel Otero Silva)

Querido barrio, ese que me vio crecer, llorar, correr y fue testigo de mis primeros amores y sueños. Transite por la calle principal y llegue a mí, casa. OMG, lo que queda de ella. Paredes desteñidas, desgastadas por el tiempo y un jardín enmalezado. ¿Qué pensaría mi madre? Sus plantas eran su orgullo; jade blanco y rosado, flor del desierto, rosas y dama de la noche. También un palo de la felicidad, lengua de suegras y otras que ya ni recuerdo. Intente conversar con las pocas que quedan y juntas lloramos de tristezas.
Hasta hace unos años lucía alegre, su gente era feliz, los vecinos éramos muy unidos y familia. Hoy, un silencio sepulcral, sus calles parecen tumbas, las casas quedaron mudas al salir de sus cuatro paredes, la juventud a buscar sus sueños y mejores condiciones de vida. Familias divididas y solo los ancianos quedan como fantasmas detrás de las cortinas, con miedo. Me senté en la calzada melancólica, por lo que se fue y no volverá, como dice el poema "Volverán las oscuras golondrinas" del poeta español, Gustavo Adolfo Becquer.
Hoy sus calles están desoladas, solo quedan casas muertas. Esta es la realidad y tengo que aceptarla. Imagino a Carmen Rosa, detrás del féretro de su amado Sebastián, caminando por la calle principal de Ortiz. No dejo de sentir nostalgia, de mis padres, hermanos, amigos y vecinos. No creo que Miguel Otero Silva haya imaginado que la historia se iba a repetir y que el país iba a volver a pasar por este trance. Con circunstancias y épocas diferentes, pero la sensación de soledad y abandono son los mismos.
La novela, Casas muertas, tiene una belleza rara, calmada, templada, melancólica y desconsolada. Con una narración casi poética, Miguel logra involucrarnos en un movimiento de ensueño, y simpatizar con los personajes, que a su vez exponen el alma de un pueblo. En este caso, un país, cuya situación y declive nos hacen estrellarnos contra la realidad.
Miguel describe la brutalidad de la dictadura de Gómez, la destrucción y por ende el abandono del país por sus moradores por la falta de oportunidades. Mi mente divaga por unos instantes y asocio mi casa con las Casas Muertas del pueblo de Ortiz. Quizás Miguel sintió esa sensación de impotencia y de dolor, que estoy sintiendo sentada en la calzada como una niña malcriada, aguantando las ganas de llorar. La vida a veces nos exige tomar decisiones fuertes y que nos afectan emocionalmente, pero hay que seguir adelante y fluir.
Es difícil y sobre todo cuando tenemos que abandonar nuestro terruño, familia y seres queridos. Dejar atrás toda una vida, aun así, hay que aceptarlo y seguir. Muchos se van con solo una maleta y sus sueños, pero llenos de esperanza en el futuro y la certeza de que van a lograr sus metas. Solo nosotros podemos construir nuestro futuro, pero lo importante es no olvidar nuestras raíces, es decir, ¿de dónde venimos? Solo me queda sonreír porque sé que pronto volveré a ver a mis seres queridos.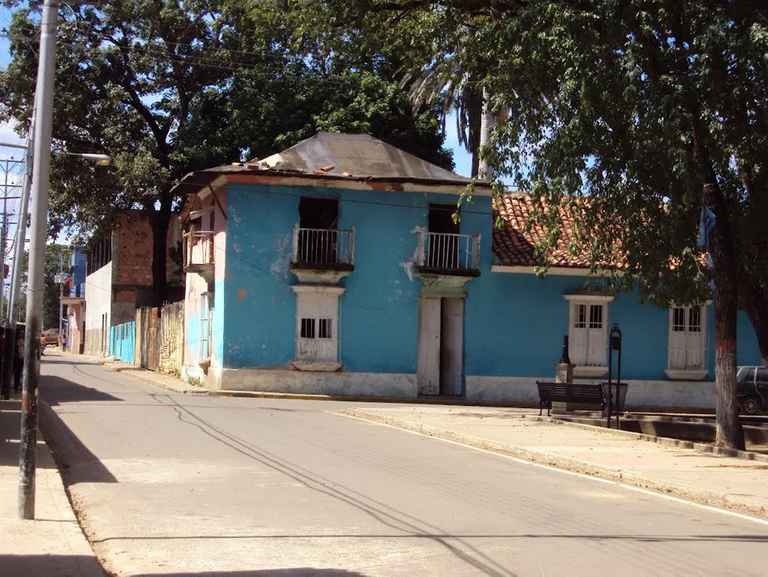 Fuente
Imagen propiedad de resumiendolo.com
La migración hacia la capital y las zonas de explotación petrolera y las incesantes muertes por contagios de paludismo, causa que Ortiz se quede desierto y solitario. El escritor plasma el atraso, la ignorancia, y un pueblo desatendido. Una época de atraso cultura, educativo y de precarias condiciones de vida de la población venezolana. A pesar del auge petrolero. Ortiz es abandonada, devastada por un cataclismo, que se convierten en una "leyenda de aparecidos" que batallan por sobrevivir. Los pocos que pueden salen bajo la ilusión de conseguir nuevas oportunidades.
¿Sabías que?
"Casas muertas es una de las novelas más conocidas por el autor venezolano, Miguel Otero Silva, fue escrita en el año 1955. Con el libro se ganó el premio nacional de literatura venezolana". Para más información visite aquí
Miguel Otero Silva
Fue un poeta, novelista y periodista venezolano, formo parte del grupo de estudiantes que marcho en los carnavales del año 1928, en contra del régimen de Juan Vicente Gómez. Entre sus obras literarias encontramos: Fiebre, Oficina n.º 1, Cuando quiero llorar no lloro, Lope de Aguirre, Casas Muertas, príncipe de la libertad, La piedra que era Cristo, entre otros. Recibe el Premio Arístides Rojas y el Nacional de Literatura por Casas Muertas.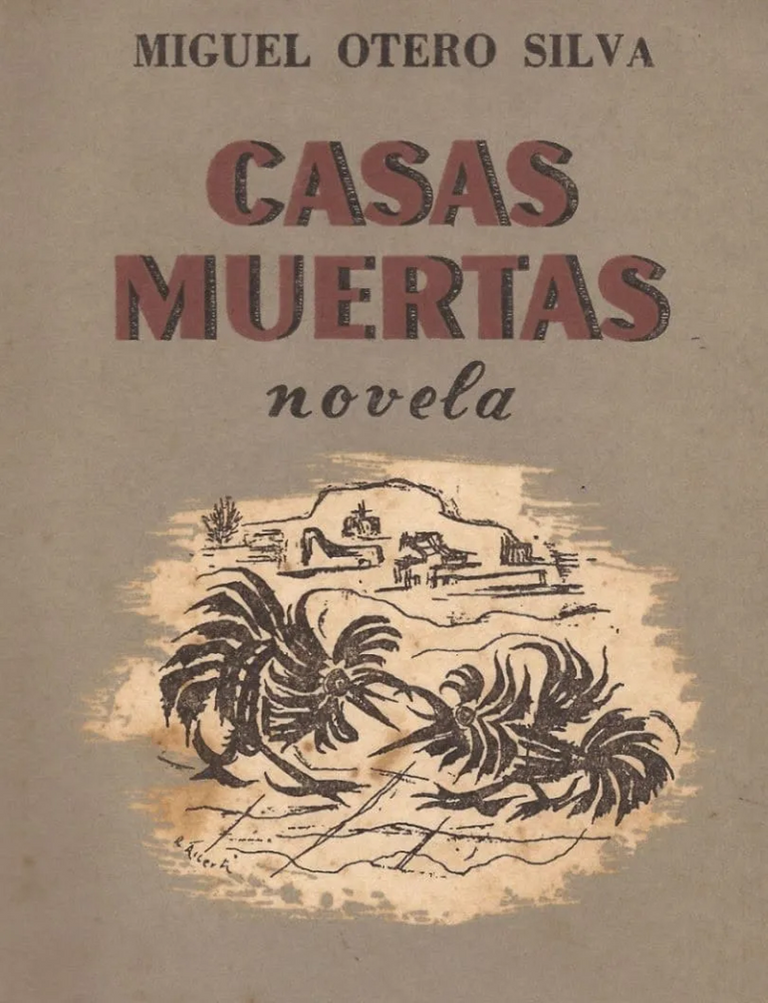 Fuente
Imagen propiedad de resumiendolo.com
Mi casa está triste, pero no vacía, mis hermanos la llenan de amor aun cuando el paso del tiempo la haya desgastado y sigue siendo nuestro hogar. Algunos están dispersos por el mundo, sin embargo, a donde quiera que ellos vayan, enseñaran nuestra cultura y costumbres familiares; los panes de mi madre y el pollo con curry, el quesillo de piña de Manita, el sancocho de pescado de mi padre, los golfeados de mi sobrino Moisés, el dulce de guayaba de mí, hermano Moisés, la pizza de Eduardo, entre otras cosas que nos representan.
Seguiremos buscando oportunidades y luchando para alcanzar los sueños y nuestros corazones nunca se rendirán. Lo fundamental es que hay que aprovechar las oportunidades que se presentan, reconocer que siempre habrá obstáculos en el camino y que tienen que aprender a brincarlos. También hay que aprender de los errores del pasado. Darnos cuenta de lo que hicimos, dejar los miedos a lo desconocido y comenzar un viaje hacia un destino mejor.
Aun cuando la mayoría de las casas están casi muertas, todavía las paredes tienen fuerza y gritan: ¡Libertad! Siempre habrá una esperanza y los jóvenes alcanzarán sus sueños.
Gracias por visitar mi Blog en #Hive.
Namaste
"Yo sé que mi pueblo
no puede morir.
Los pueblos
no mueren nunca, ¿verdad?"
(Miguel Otero Silva)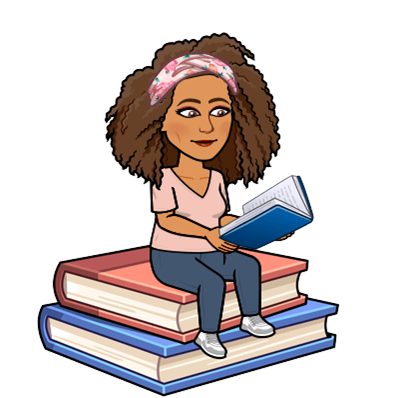 La primera imagen de la casa muerta fue capturada desde la página resumiendolo.com, aquí les dejo su reconocimiento:
The first image of the dead house was captured from the website resumiendolo.com, here is its acknowledgement:
"Link"

El separador de flores fue diseñados en CANVA.
The flower separator was designed in CANVA.

Mi avatar lo diseñe en la app Bitmoji.
I designed my avatar in the Bitmoji app.

Casas muertas: resumen, y todo lo que desconoce.
---
---