To you, friend and dear coffee| Reflections (En–Es)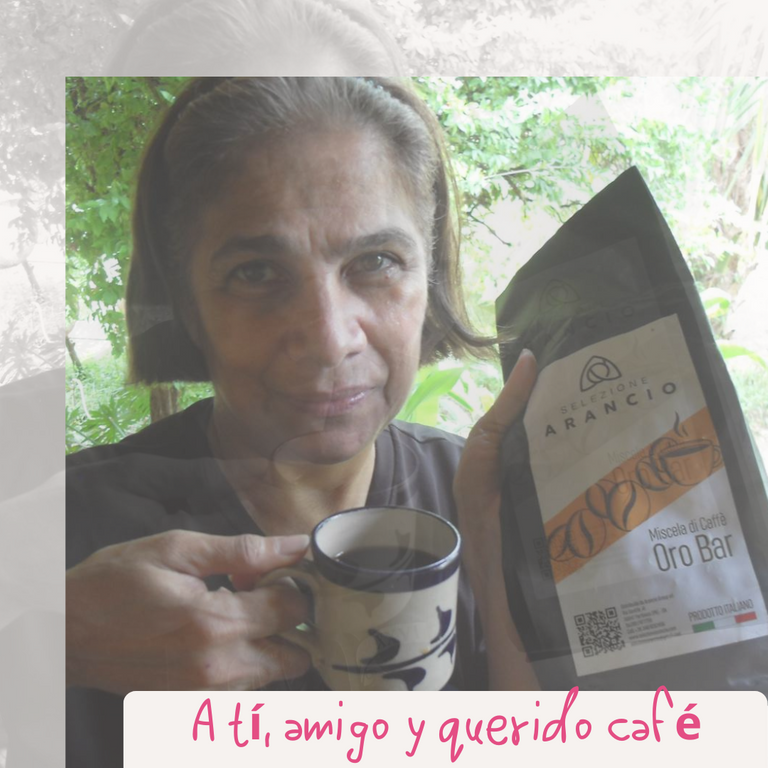 "Coffee is a balm for the heart and the spirit."
(Giuseppe Verdi)

Today life gives me the opportunity of a new and unforgettable day. Accompanied by coffee; a steaming cup of this delicious liquid makes me feel that the world is mine. I am capable of sweeping away everything and it is my source of inspiration. It makes me feel that everything has a solution. When I do not find the answer and I do not visualize what I want; I prepare a cup of coffee and I enjoy it. I breathe, I feel strong, I know I am capable of solving it and if not I let it go. When I finish, I get up, wash my cup and move on. I don't care about failure, I just assume it and it remains as a life experience.
I accept myself without criticizing myself and try to change what I know is wrong, the steaming coffee helps me to discover and value myself. I do not know what life has in store for me, I only hope that the universe gives me the opportunity to meet my loved ones again with a cup of coffee; my true and unconditional friend that motivates me to continue on my way. It helps me to reflect and also to be a better person. A delicious cerrero coffee makes me feel that I am alive and keeps me active, gives me a hand and lifts me up when I think I am lost.
For me a cup of coffee is not just a cup of coffee, it is much more than that. It is my friend and makes my emotions run wild. I become a superhero with a cape and everything. I am able to travel to Africa to save endangered tigers, meditate with monks in the Himalayas, climb Kilimanjaro in Tanzania, and climb Mount Everest. OMG, I accomplish the greatest feats a human being can do and circumnavigate the world in seven days. In addition, a steaming cup of coffee serves as my shuttle to wherever I want to go; to Chile, Panama and Ecuador. He is my confidant, my friend, he wipes my tears and lifts me up after a storm.
"I have measured my life in teaspoons."
(Thomas Stearns Eliot)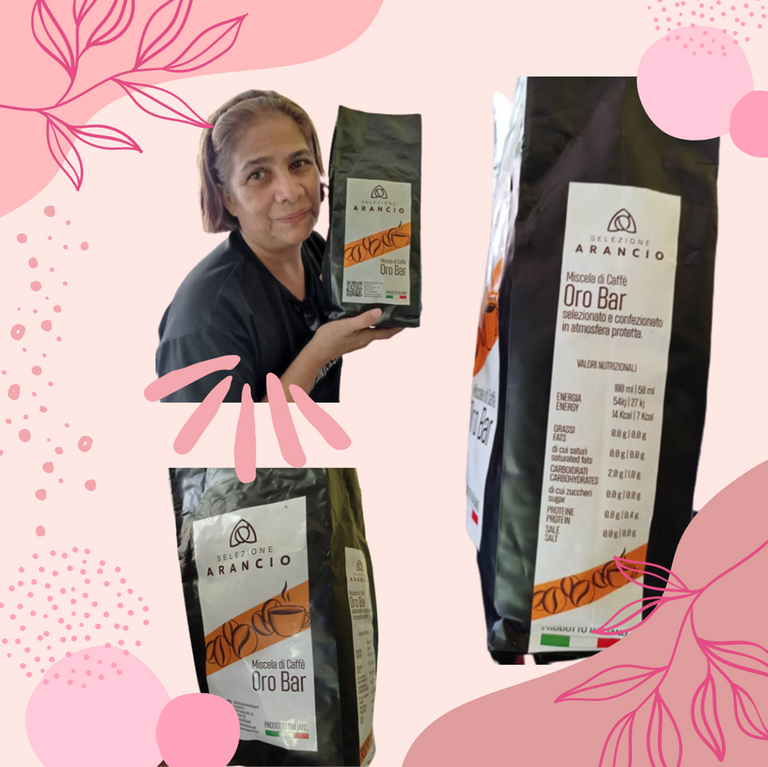 I met a new friend, a coffee that in a short time I have become very fond of. To him I dedicate this short poem as all my love and admiration:
To you, friend and dear coffee
I see you in front of me, and
no words are needed.
You are here beside me
and I don't want you to leave
Your delicious smell, and
taste my senses turmoil.
You are soft and very sweet
and you disturb my palate.
New love in my life,
and celebrate with excitement.
I raise my cup and toast,
With my heart and passion.
Coffee, you are my life, and
you are always with me.
I look at you and I see love,
I need your coat.
The beginning of this friendship will in no way affect my relationships with other coffee brands, which have already been in my life for a long time. My new friend is Italian, from the land of Topo Gigio, Oh mamma mia! Café Oro Bar, Selezione Arancio, has an elegant black packaging. Its label is white with a yellow stripe with drawings of coffee beans and a steaming cup. It is bitter, smooth in texture and the smell permeates the air.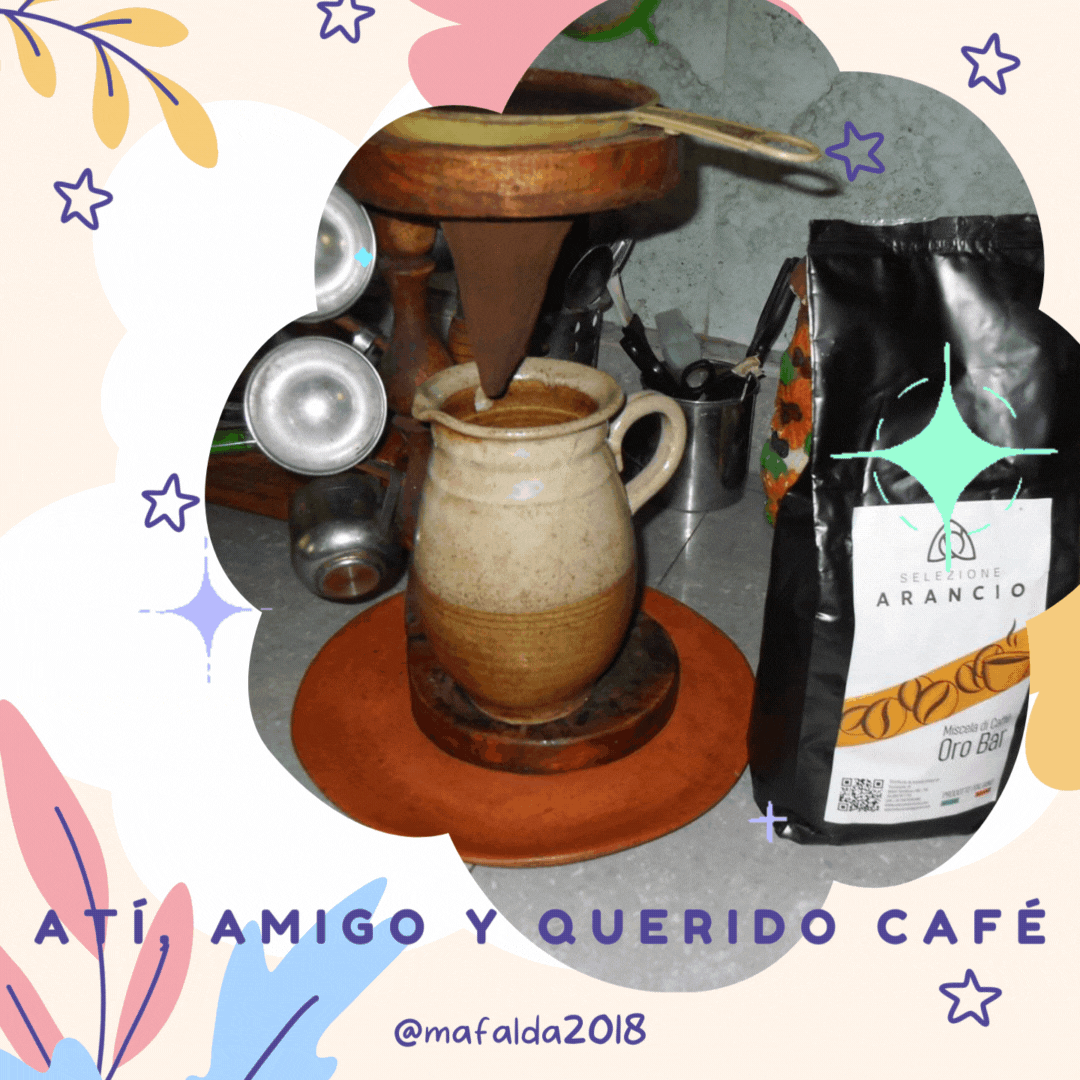 Friends of #CinnamonCupCoffee, and to all who make life in this beautiful Community, especially my dear friend @aurodivys I recommend this coffee, it's delicious. Thank you for your time and dedication to join me in #Hive and read my writings. Hugs my dear friends, together we are stronger.
"No one can understand the truth until he drinks from the goodness of frothy coffee."
(Jeque Abd al-Qadir)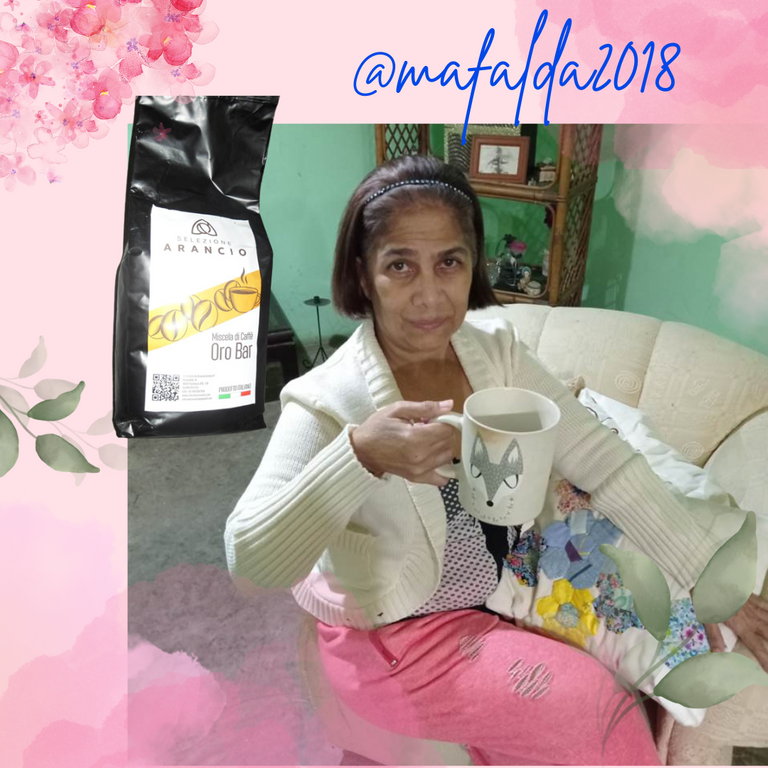 "El café es un bálsamo para el corazón y el espíritu."
(Giuseppe Verdi)

Hoy la vida me regala la oportunidad de un nuevo e inolvidable día. Acompañado con café; una humente taza con este delicioso líquido me hace sentir que el mundo es mío. Soy capaz de arrasar con todo y es mi fuente de inspiración. Me hace sentir que todo tiene solución. Cuando no hallo la respuesta y no visualizo lo que deseo; me preparo un café y lo disfruto. Respiro, me siento fuerte, sé que soy capaz de solucionarlo y sino es así lo dejo pasar. Al finalizar, me levanto, lavo mi taza y sigo adelante. No me importa el fracaso, solo lo asumo y quedan de experiencias de vida.
Me acepto sin criticarme y trato de cambiar lo que sé que está mal, el humeante café me ayuda a descubrirme y a valorarme. No sé qué me depara la vida, solo espero que el universo me de la oportunidad de reencontrarme con mis seres queridos junto a una taza de café; mi amigo verdadero e incondicional y que me motiva a continuar mi camino. Me ayuda a reflexionar y también a ser mejor persona. Un delicioso café cerrero me hace sentir que estoy viva y me mantiene activa, da su mano yme levanta cuando creo que estoy perdida.
Para mí una taza de café no es una simple taza de café, es mucho más que eso. Es mi amigo y hace que mis emociones se desborden. Me convierto en un superhéroe con capa y todo. Soy capaz de viajar al Africa a salvar tigres en peligro de extinción, meditar con los monjes en el Himalaya, subir al Kilimanjaro en Tanzania, y escalar el Monte Everest. OMG, realizo las mayores proezas que un ser humano puede hacer y doy la vuelta al mundo en siete días. Además una humeante taza de café me sirve de traslador para llegar a donde desee; a Chile, Panamá y Ecuador. Es mi confidente, mi amigo, limpia mis lagrimas y me levanta después de una tormenta.
"Yo he medido mi vida en cucharitas del café."
(Thomas Stearns Eliot)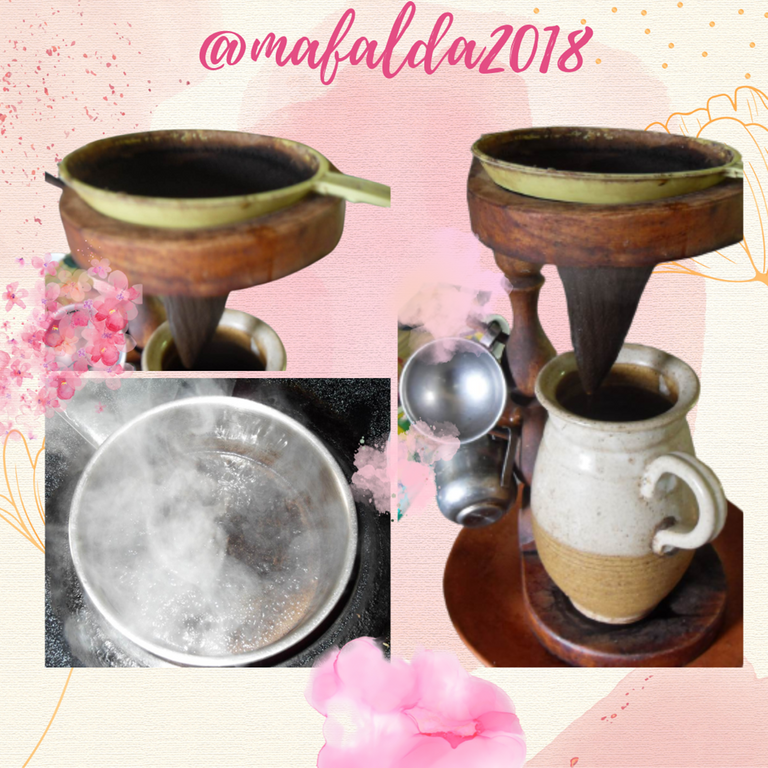 Conocí a un nuevo amigo, un café que en poco tiempo le he agarrado mucho cariño. A él le dedico este corto poema como toda mi amor y admiracion:
A tí, amigo y querido café
Te veo frente a mí, y
no hacen falta palabras.
estás aquí junto a mi,
y no quiero que te vayas
Tu delicoso olor, y
sabor mis sentidos turba.
Eres suave y muy dulce,
y mi paladar perturbas.
Nuevo amor en mi vida,
y celebrar con emoción.
Alzo mi taza y brindo,
con mi corazón y pasión.
Café, eres mi vida, y
tú estás siempre conmigo.
Te miro y veo amor,
necesito tu abrigo.

El comienzo de esta amistad por ningún motivo afectara mis relaciones con otras marca de café, que ya tienen tiempo en mi vida. Mi nuevo amigo es italiano, de la tierra del Topo Gigio, ¡ Oh mamma mia! Café Oro Bar, Selezione Arancio, tiene un elegante empaque de color negro. Su etiqueta es blanca con una franja amarilla con dibujos de granos de café y una taza humeante. Es amargo, de textura suave y el olor impregna el ambiente.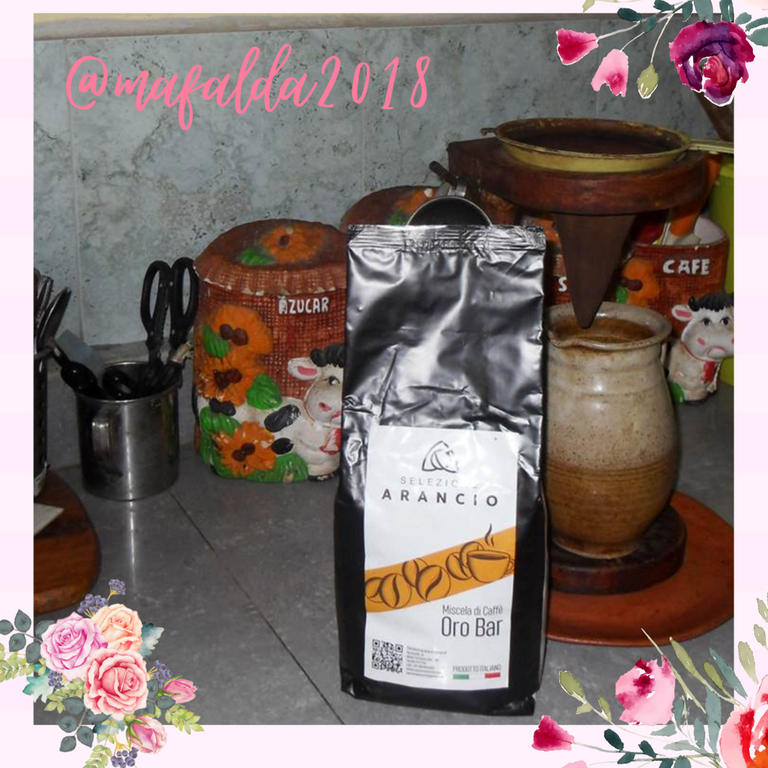 Amigos de #CinnamonCupCoffee, y a todos los que hacen vida en esta linda Comunidad, en especial a mi querida amiga @aurodivys les recomiendo este café, es delicioso. Gracias por su tiempo y dedicación para acompañarme en #Hive y leer mis escritos. Abrazos mis queridos amigos, juntos somos más fuertes.
Namasté
"Nadie puede entender la verdad hasta que bebe de la bondad del café espumoso."
(Jeque Abd al-Qadir)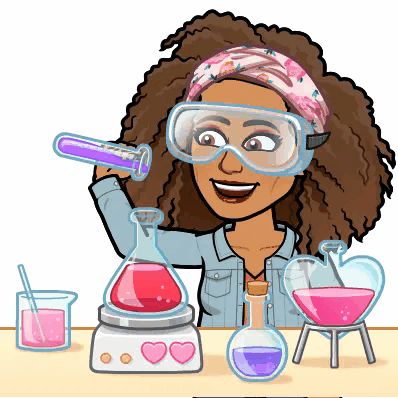 Todas las imágenes son de mi propiedad y los banner los diseñe en CANVA.
All images are my property and I designed the banners in CANVA.

La imagen de la taza de café utilizada como separador es propiedad de pixabay. Les dejo el link para su reconocimiento.
The image of the coffee cup used as a separator is property of pixabay. I leave the link for your recognition.
"Link"

Las frases sobre el café fueron capturadas desde la pagina www.dccoffeecr.com, se las dejo por si desean revisar:
The phrases about coffee were captured from the web page www.dccoffeecr.com, I leave them here in case you wish to review them:
"Link"

Mi avatar lo diseñe en la app Bitmoji.
I designed my avatar in the Bitmoji app.
---
---