[ENG/ESP] What do you Prefer? - Dating Version / ¿Qué Prefieres? - Versión Citas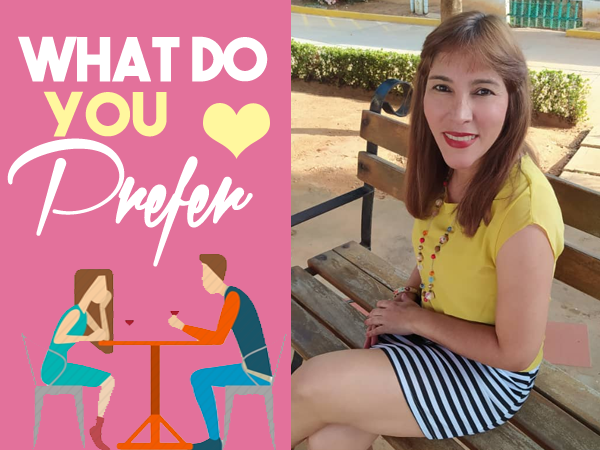 Saludos amigos y bienvenidos a mi blog, vi esta iniciativa de @veronicamartinc y no dude en participar, acá las respuestas a las pregustas formuladas:
Saludos amigos y bienvenidos a mi blog, vi esta iniciativa de @veronicamartinc y no dude en participar, acá las respuestas a las pregustas formuladas:
¿Qué te pasen buscando o tú llegar al sitio?/ What happens to you looking for or you get to the site?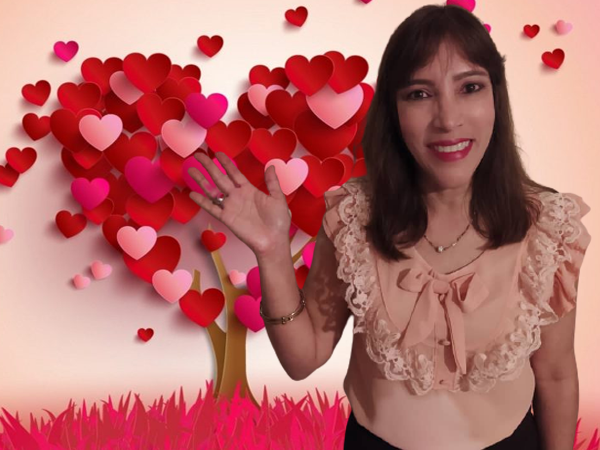 Sin pensarlo prefiero que me pasen buscando a mi casa y si tiene auto que se baje para que mi familia conozca con quién salgo, nunca se sabe y lo hago por precaución. Si el chico es atento y me abre la puerta del auto gana puntos en la cita, no resisto un hombre educado y atento.
Without thinking about it, I prefer to be picked up at my house and if you have a car, you can get off so that my family can know who I'm going out with, you never know and I do it as a precaution. If the boy is attentive and opens the car door for me, he scores points on the date, I can't resist an educated and attentive man.
¿Un plan de discoteca o cena?/ A disco or dinner plan?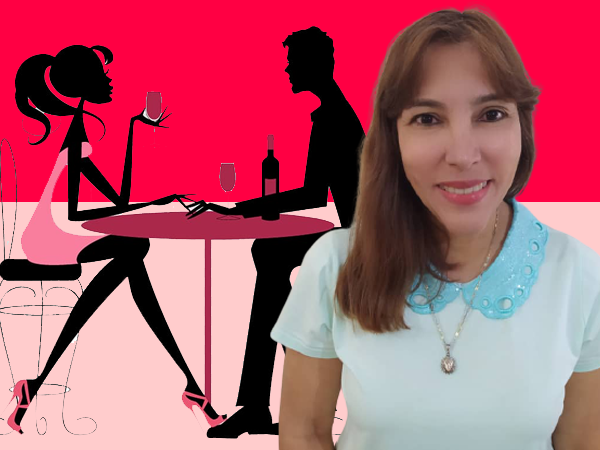 Soy una persona sencilla y nunca he sido de bailar hasta el amanecer, prefiero una cita en un sitio tranquilo donde podamos conversar y conocernos. Las discotecas son mu ruidosas y soy alérgica al humo del cigarrillo.
I am a simple person and I have never been to dance until dawn, I prefer a date in a quiet place where we can talk and get to know each other. The clubs are very noisy and I am allergic to cigarette smoke.
Un beso de despedida ¿Mejilla o labios?/ A goodbye kiss. Cheek or lips?
Soy muy tímida y en la primera cita me parece muy prematuro un beso en los labios. Prefiero esperar y crear la tensión si existe química, así el beso es más apasionado y mejor, en mi opinión.
I am very shy and on the first date a kiss on the lips seems very premature. I prefer to wait and create tension if there is chemistry, so the kiss is more passionate and better, in my opinion.
¿Escoges tú el sitio o dejas que te sorprenda?/ Do you choose the site or do you let it surprise you?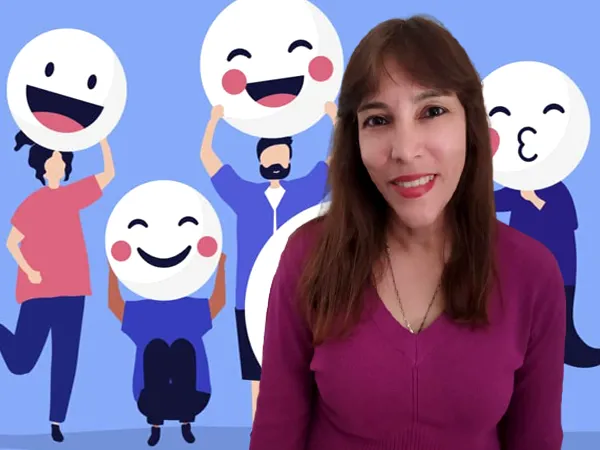 En una primera cita si no conozco mucho al chico prefiero saber dónde voy y lo comento con alguien para que lo sepa, más vale prevenir ya que caras vemos pero corazones no.
On a first date, if I don't know the boy very much, I prefer to know where I'm going and I discuss it with someone so that they know, it is better to be safe, since we see faces but not hearts.
¿Extravagante o sencilla?/ Extravagant or simple?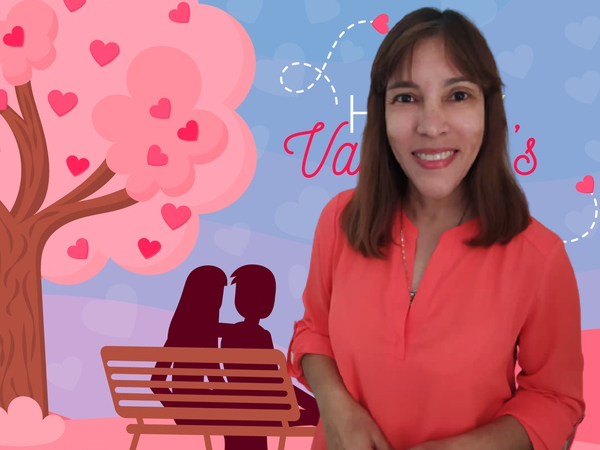 Soy una persona sencilla tanto en mi forma de ser cómo en mi manera de vestir y en una primera cita me presento como yo soy.
I am a simple person both in my way of being and in my way of dressing and on a first date I present myself as I am.
¿Sola o irías con algún acompañante?/Alone or would you go with someone else?
Sola si me gusta el chico, ya que en una cita un tercero sobra y quiero poder conversar con él de manera más personal.
Only if I like the boy, since in a date a third is left over and I want to be able to talk with him in a more personal way.
¿Dejas fluir tu personalidad o prefieres ser más reservado?/ Do you let your personality flow or do you prefer to be more reserved?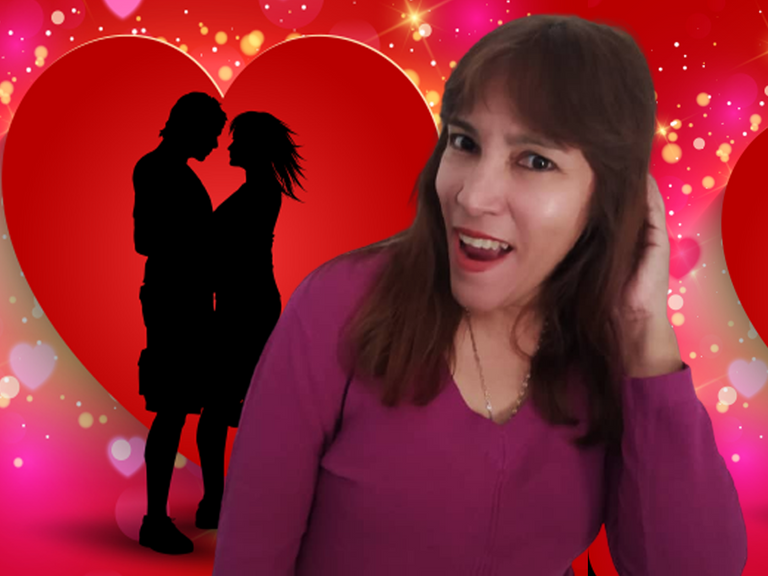 Yo soy muy espontánea y me gusta conversar, hablo mucho y soy muy curiosa cuando de conocer a un chico se trata. Me dejo fluir porque así es cómo yo soy con todas las personas.
I am very spontaneous and I like to talk, I talk a lot and I am very curious when it comes to meeting a boy. I let myself flow because that is how I am with all people.
---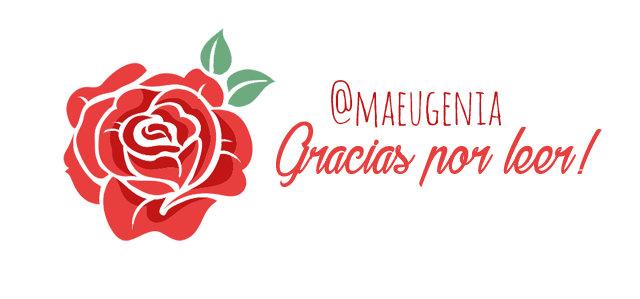 ---
---