What do you stack and why?
The core of our stacks is probably as varied as the reasons we stack - Whilst we like to mix things up a bit everyone has something that they tend to fall back on as a tried and tested "core" holding item. Now I think this will vary wildly depending on where you are in the world. But for me in the UK its a very easy choice.
The Sovereign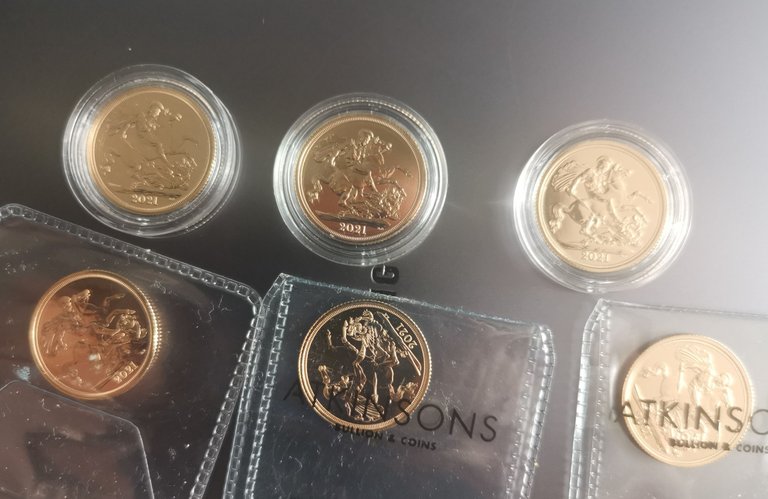 Yes the Sovereign is probably the most recognised gold coin the world over, in fact our special forces are still issued them when on operations so they can barter for goods or equipment wherever they are if needed - but for the normal man on the street the Sovereign is IMO the very best option for stackers in the UK
Its Capital gains tax Exempt (this is a biggie!) no need to even be reported on a tax return for any gains, and like all gold here is VAT free. Its also a smallish coin and relatively affordable for gold, yet large enough to appreciate its beauty.
Silver I don't even bother with really as it attracts a 20% vat payment, and even though silver is approx £17 per ounce - to buy a bullion coin your are looking at £24 upwards! For me this is to much
I buy the current year sovereigns, this means when the time comes to liquidate for some other asset (never cash!) I will not be attached to them, to me these represent savings and are not something to be sentimental about.
So I am interested, where are you from and what makes up the core of your stack and why?
---
---