Gold and Silver losing their sparkle or currently massively undervalued?
Gold & Silver should be higher?
I cant decide if gold and silver are massively undervalued or not. On one side of the coin they are at a pretty high price compared to a few years ago (particularly gold) But on the other side of the coin I feel due to the current black swan events like Covid and what is shaping up to be rampant run away inflation - Gold and silver should be much higher.
Now is gold and silver loosing its appeal and people are turning to crypto as a hedge against inflation? quite possible. I cant help but feel that if Crypto wasn't a thing then the PMs would be sitting at much higher values right about now - But that said many who are in crypto also see the value in holding a physical asset like Gold too.
I shall continue to hold both, and whilst i try and keep some paper dry just for market dips I would not want to hold much in cash right now.
I am curious, Care to share your % allocations for crypto and gold? I am roughly 40% crypto, 25% gold, 15% cash, 20% other
Seasons greetings to you all, Here's a cute little festive bar.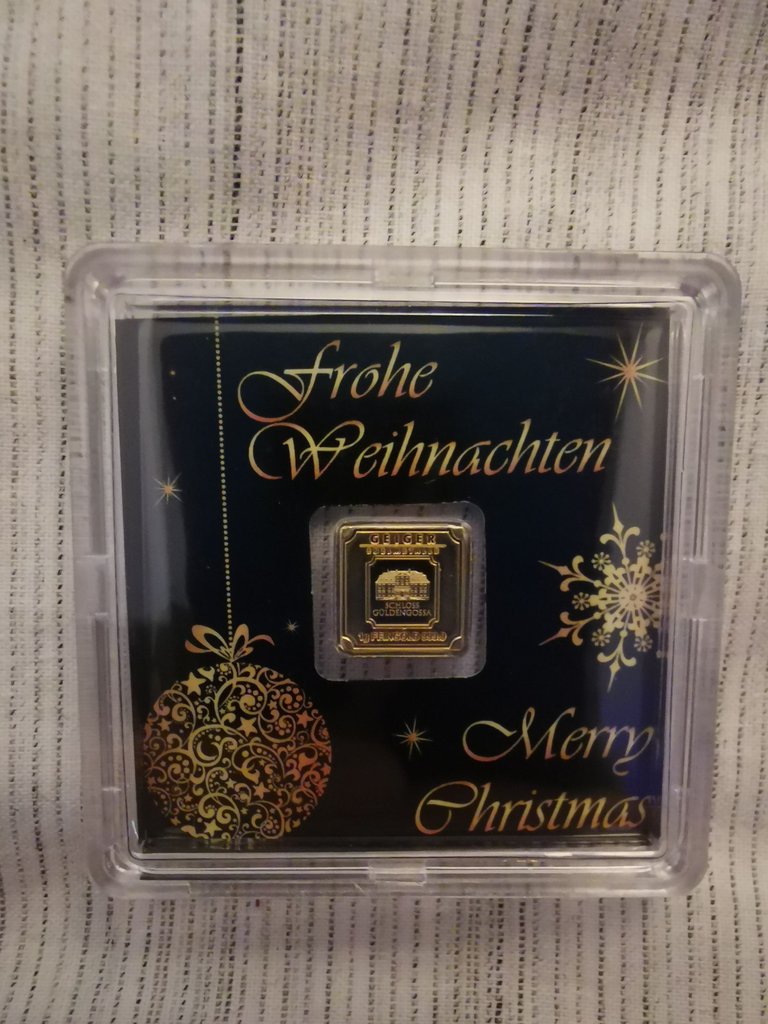 ---
---