Feliz cumpleaños Ilaz🥳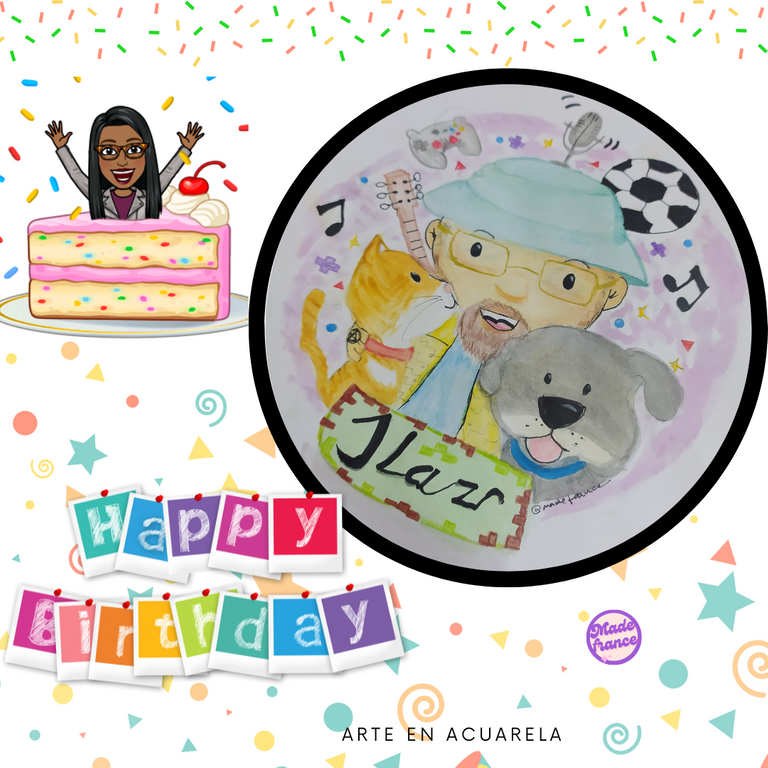 🎁🎁🎁🎁
Estoy muy emocionada porque un Hiver super especial está de cumpleaños
y aunque se que él tiene muchas ilustraciones super geniales de él en esta, quise agregar muchas cositas que se que le encantan.
I'm so excited because a super special Hiver is having a birthday and even though I know he has lots of super cool illustrations of him on this one, I wanted to add lots of little things I know he loves.
Desde temprano estuve pensando hacer algo especial pues la idea era celebrarlo en el #EspaWow de anoche pero el internet tuvo otros planes con nosotros.
Early on I was thinking of doing something special as the idea was to celebrate at last night's #EspaWow but the internet had other plans with us.
Pensé en un vídeo 🤔 pero ando engripada así que no era opción, luego viendo sus historias de WhatsApp vi a sus amados hijos🐕🐱 (Max y Mango) y bingo... Fue la inspiración que necesitaba hacer algo especial al que le puedo poner amor y que sea lindo y original...
I thought about a video 🤔but I have the flu so it wasn't an option, then watching her WhatsApp stories I saw her beloved kids🐕🐱 (Max and Mango) and bingo.... It was the inspiration that I needed to do something special that I can put love and that is cute and original....

🎁🎁🎁🎁
Mientras iniciaba el boceto me escribe @jonsnow1983 contándome su super plan (si quieren saber qué es vayan a su blog y denle amor) 🤭
While I was starting the sketch @jonsnow1983 writes me telling me about his super plan (if you want to know what it is go to his blog and give it love)🤭
Ilaz, Jon y yo hemos sido más que un equipo de trabajo y durante el tiempo que tenemos juntos hemos forjado una linda amistad de apoyo, cuentos y muchas ideas.
Ilaz, Jon and I have been more than a work team and during our time together we have forged a beautiful friendship of support, stories and many ideas.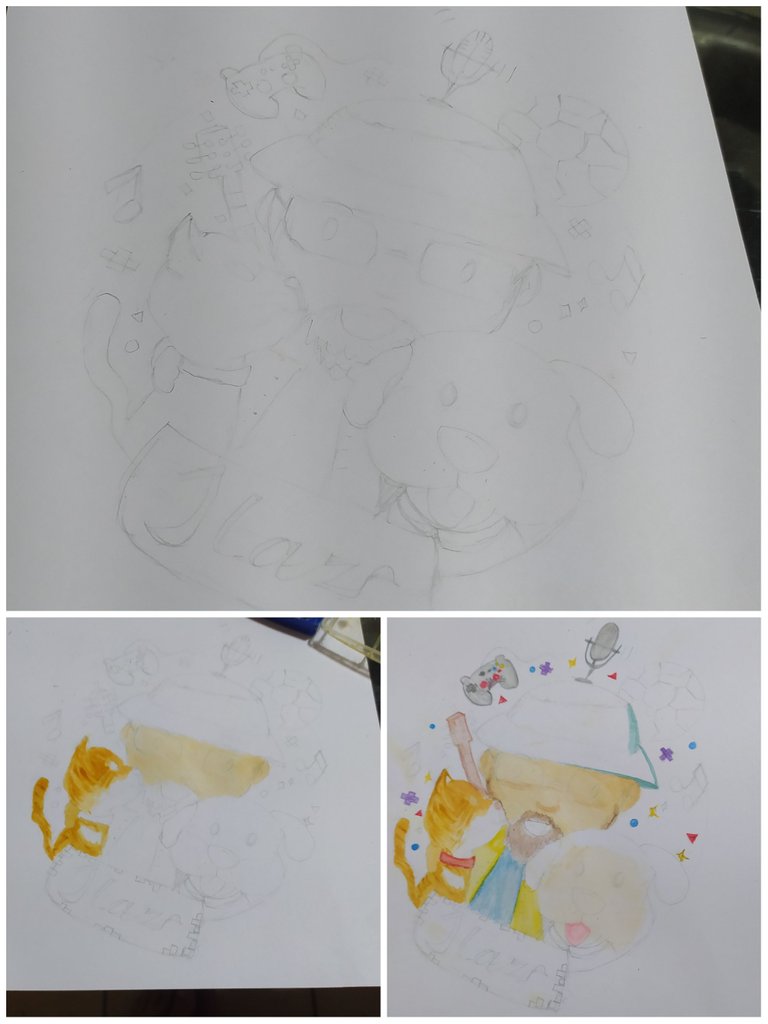 Así que conozco algunas cosas que se que le gustan mucho y que también comparte en su blog. Él es una persona con una gran sensibilidad y mucha visión se que ama a la música como a la vida misma, le encanta el baile,los videojuegos, el fútbol y hablar muchísimo. 😆
So I know some things that I know he likes a lot and that he also shares in his blog. He is a person with a great sensibility and a lot of vision, I know he loves music as life itself, he loves dancing, video games, soccer and talking a lot.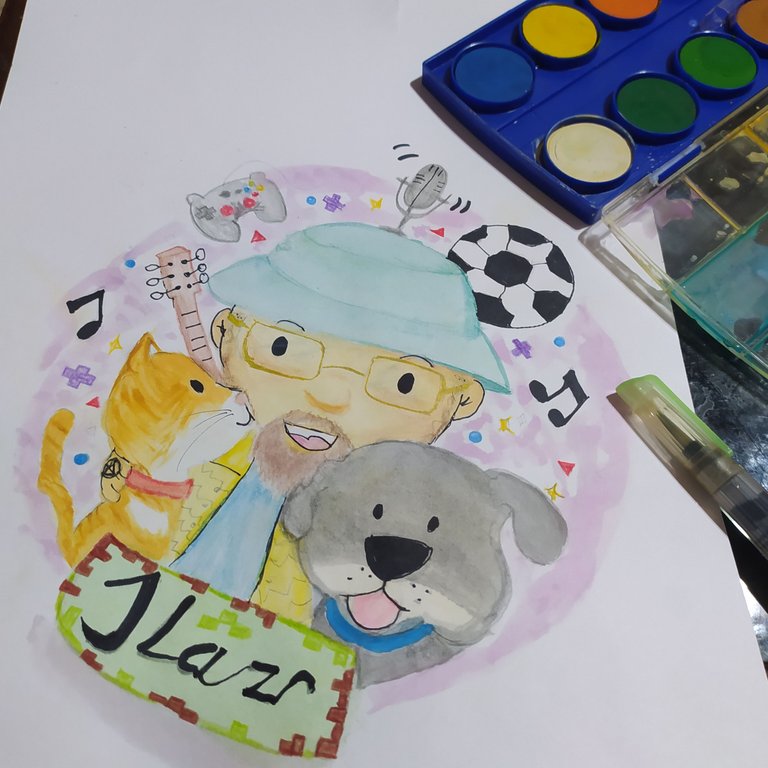 Espero que hoy todos los deseos que pida junto a su 🎂 se vuelvan una hermosa realidad....
I hope that today all the wishes you make together with your 🎂 will become a beautiful reality....
Feliz Cumpleaños querido @ilaz 🎁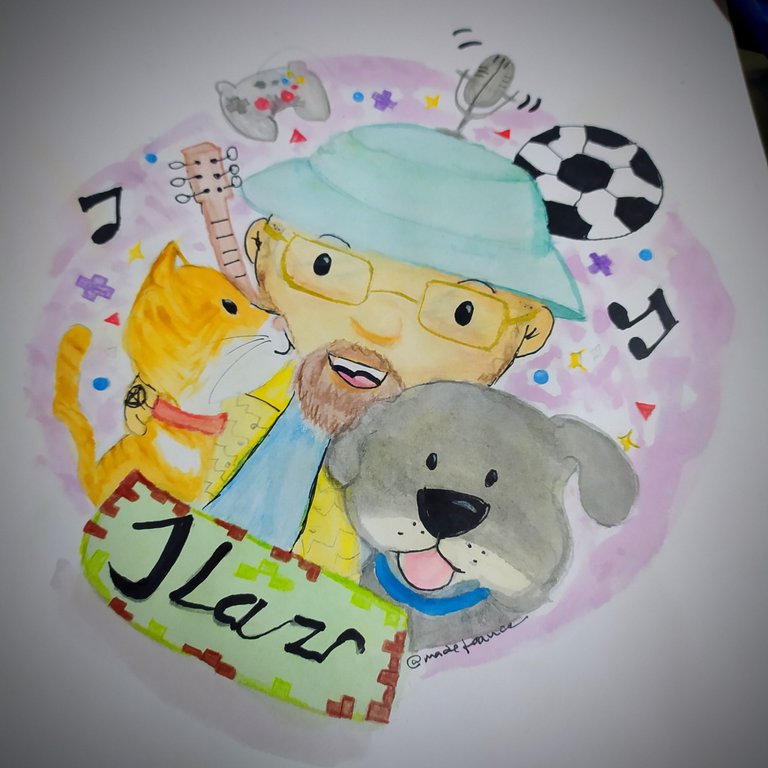 ---
---