Wednesday Walk : A Walk Through Post Pandemic Shopping Mall
" Wow, what an empty place! Did you remember we had to line up when this first opened?"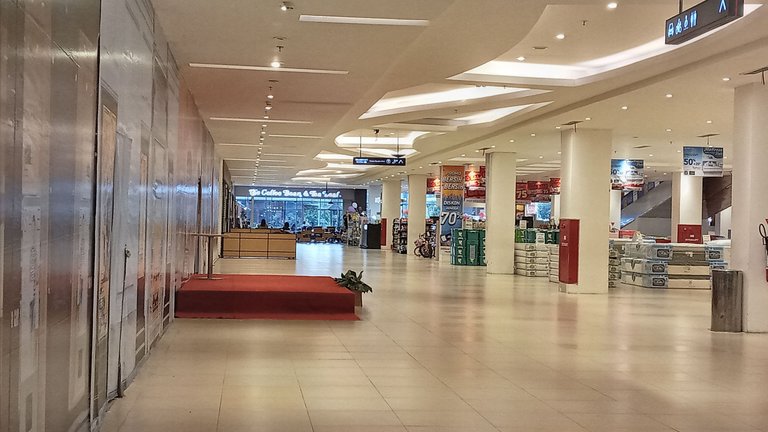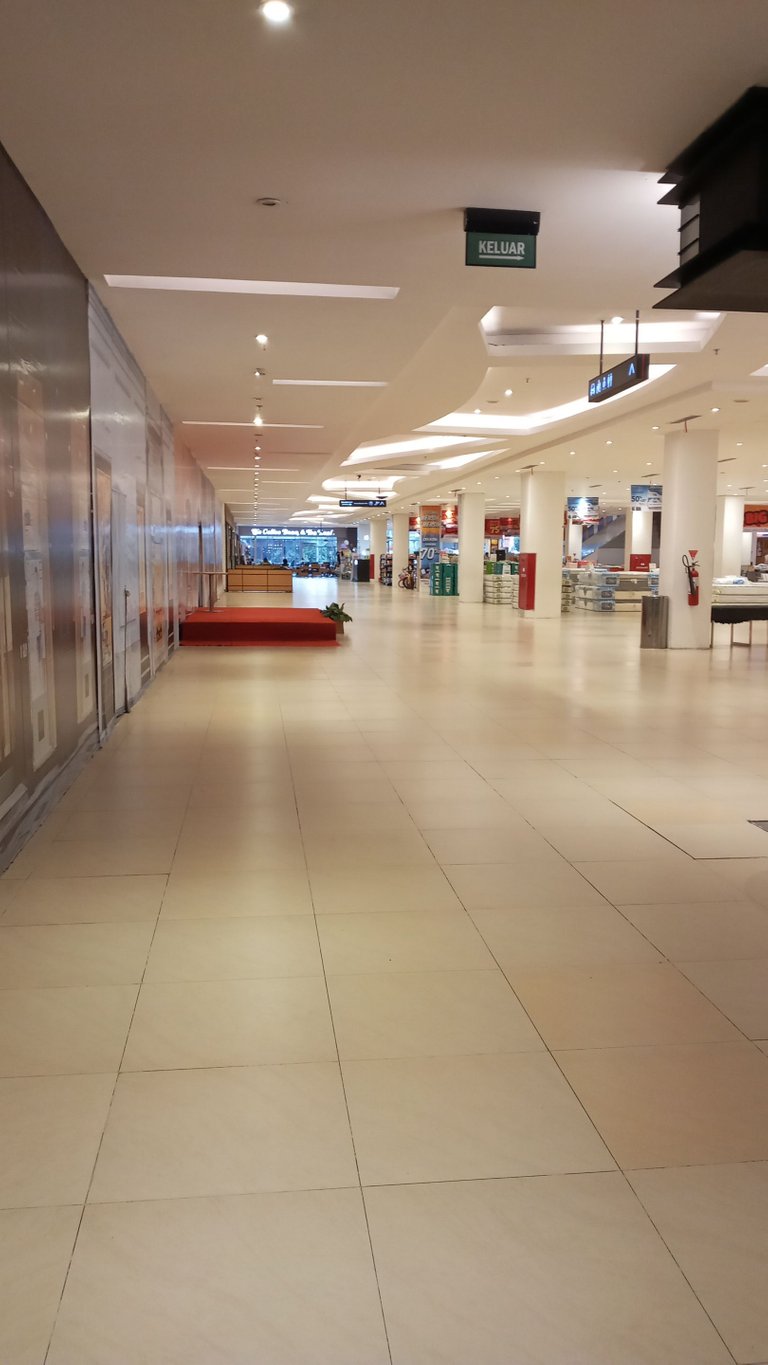 During the pandemic, shopping malls and centers had to be closed down. They didn't operate for more than a year and half. This eventually forced many vendors to close down their stores and leave the shopping malls empty without tenants. It is unfortunate that it had to happen as shopping malls are an important aspect of urban living. In this city alone, there are a few malls but all of them have either deteriorated, changed their name or are still thriving but with fewer stores. The post pandemic also made a huge change on how people shop and would rather visit. I saw more people getting outdoors than going to shopping malls.
Like last year, I visited a few and some of them had their elevators off and even their escalators nonfunctioning. I even had to climb the stairs manually just to reach the 2nd floor of the mall. It's also quite eerie walking through some of it. It was dark with strange smell and the vibe was off especially when I walk around alone.
Today, my friend and I decided to meet at a place called " Transmart Studio". It's been a while since she and I met, almost 3 years and we wanted to catch up with each other. Since this place is closer to hers, I decided to go all the way from the city center to the outskirts of the city. This place is supposed to be a grocery store with plenty of pop-up stores and a massive arcade games center. I visited this place way back in 2019 when it was still bustling with shoppers and people who wanted to play at the arcade center called " Trans Studio mini" but now much of its glory is gone. It's quite dark and a lot of machines aren't functioning properly.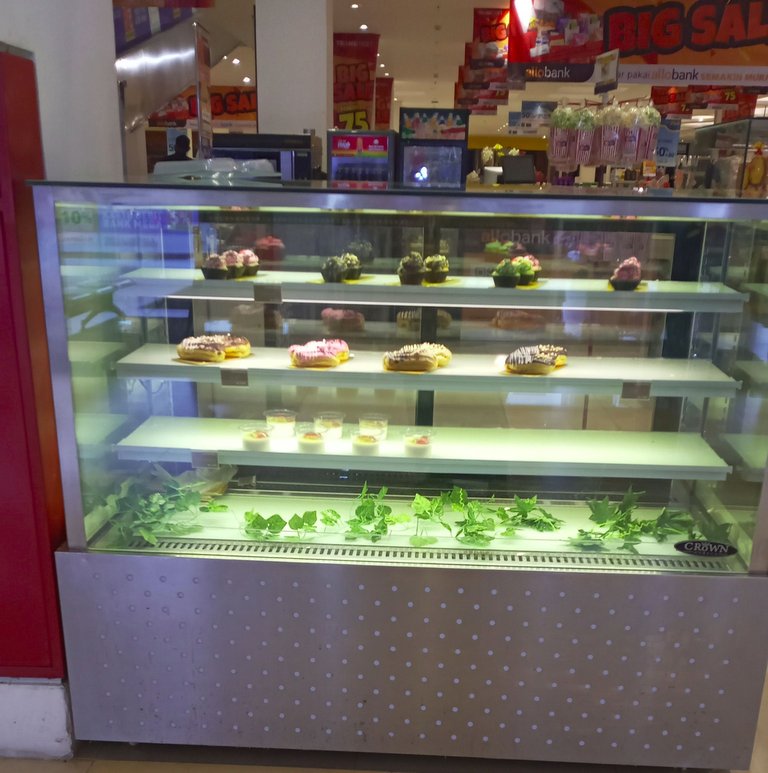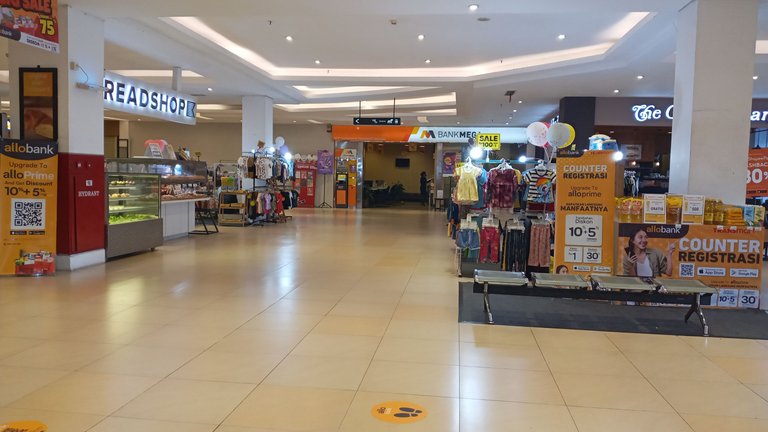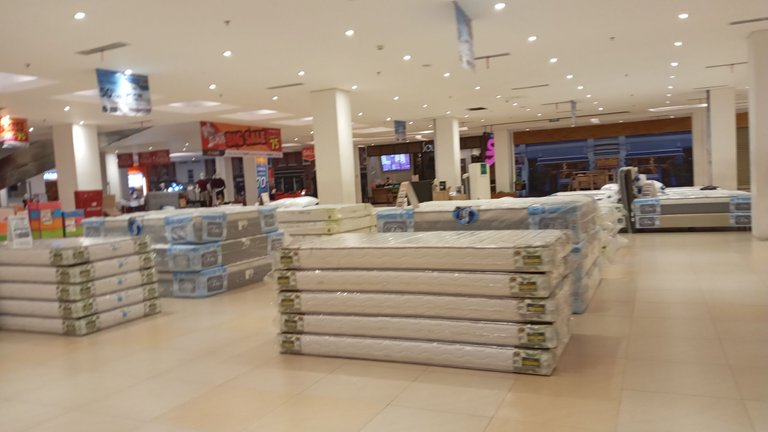 The first ground of the place and also the bakery display.
---
I met up with my friend on the first ground where we took a walk around it and sort of explored the area. There were some stickers around and also a small bakery that sells delicious looking cakes and pastry. We stopped by a Japanese place to get food and sit. I think that's the only place that sells decent food. Even the Wendy's was also empty and nobody was eating there.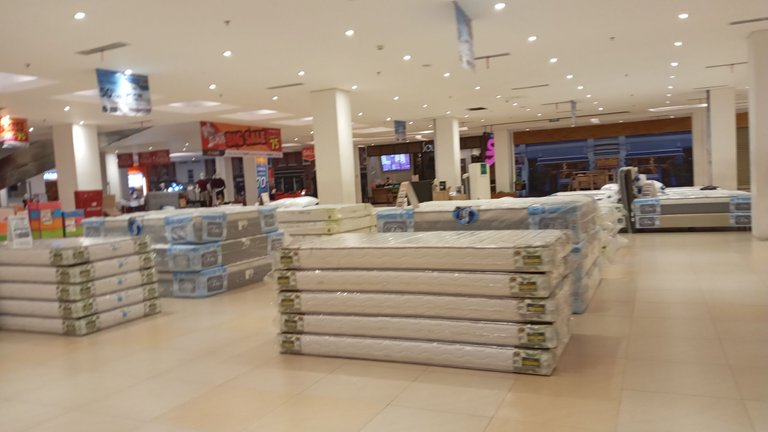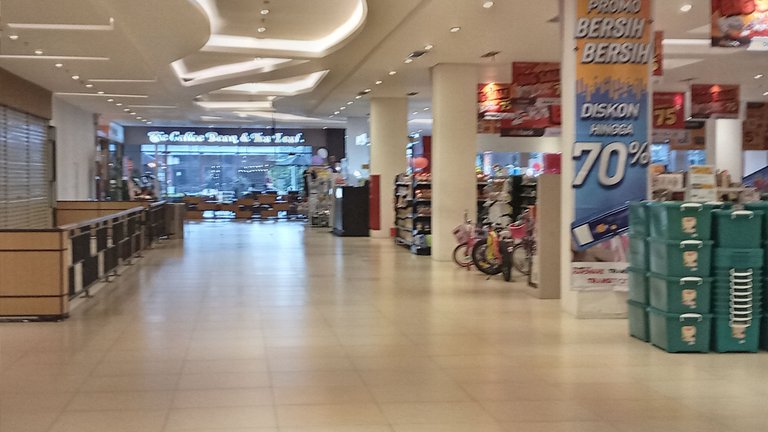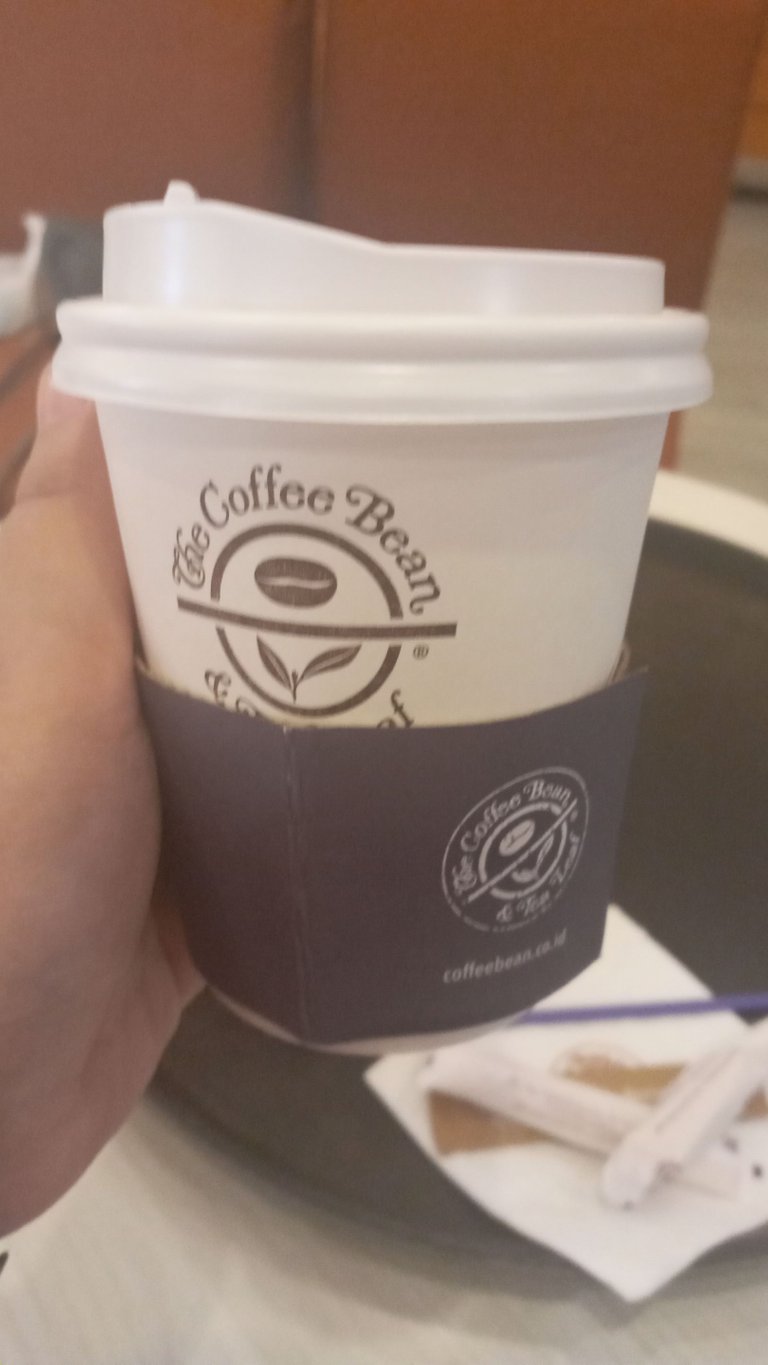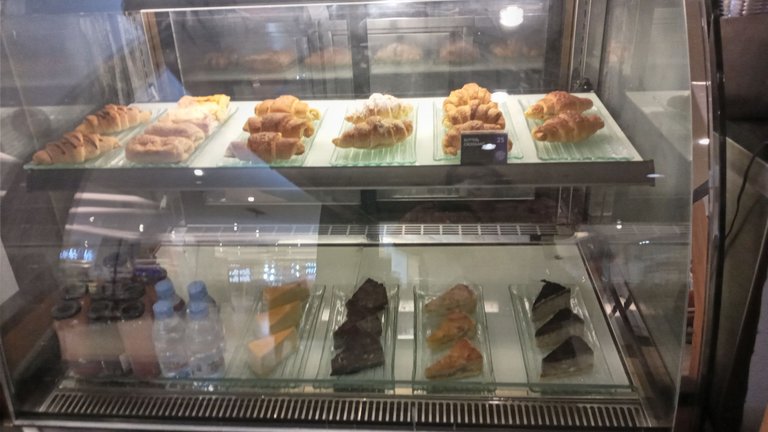 They have a coffee shop here that I think was horrible. The croissant tasted off as if it was moldy and the coffee was horrible. It was beyond me but thankfully the price wasn't that bad. I told my friends that I am more used to Starbucks than these types of coffee. But even a regular cafe would do their coffee right. The staff weren't there when I ordered coffee and the security even told me to wait. It was just strange having coffee just the two of us in an eerie place.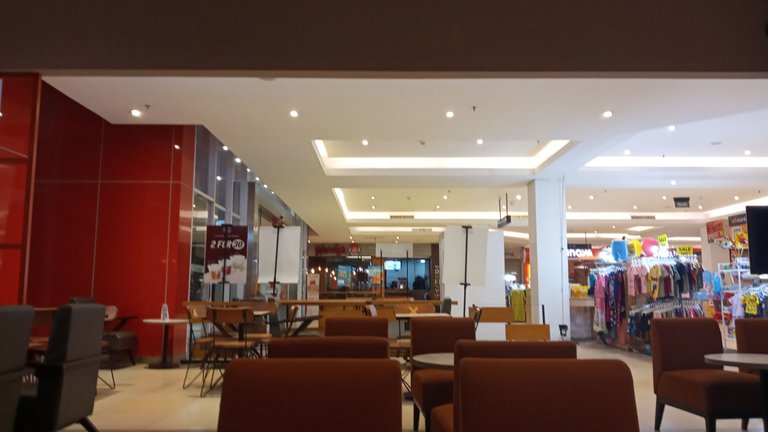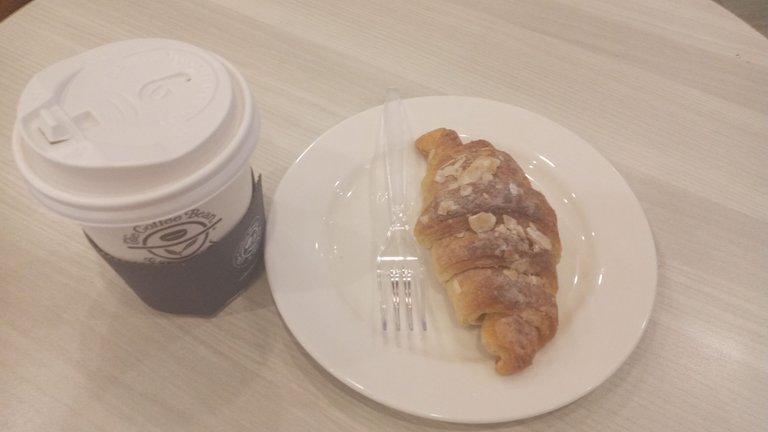 We walked to the second floor with no shoppers around. I think recently people's purchasing power has decreased along with the popularity of online shopping and deliveries that people would prefer to do.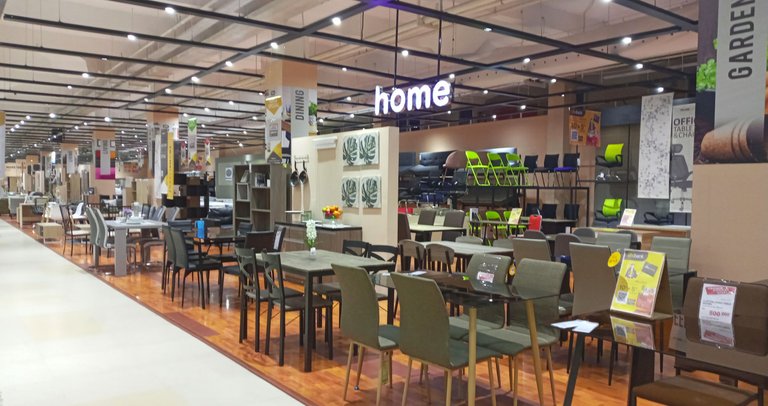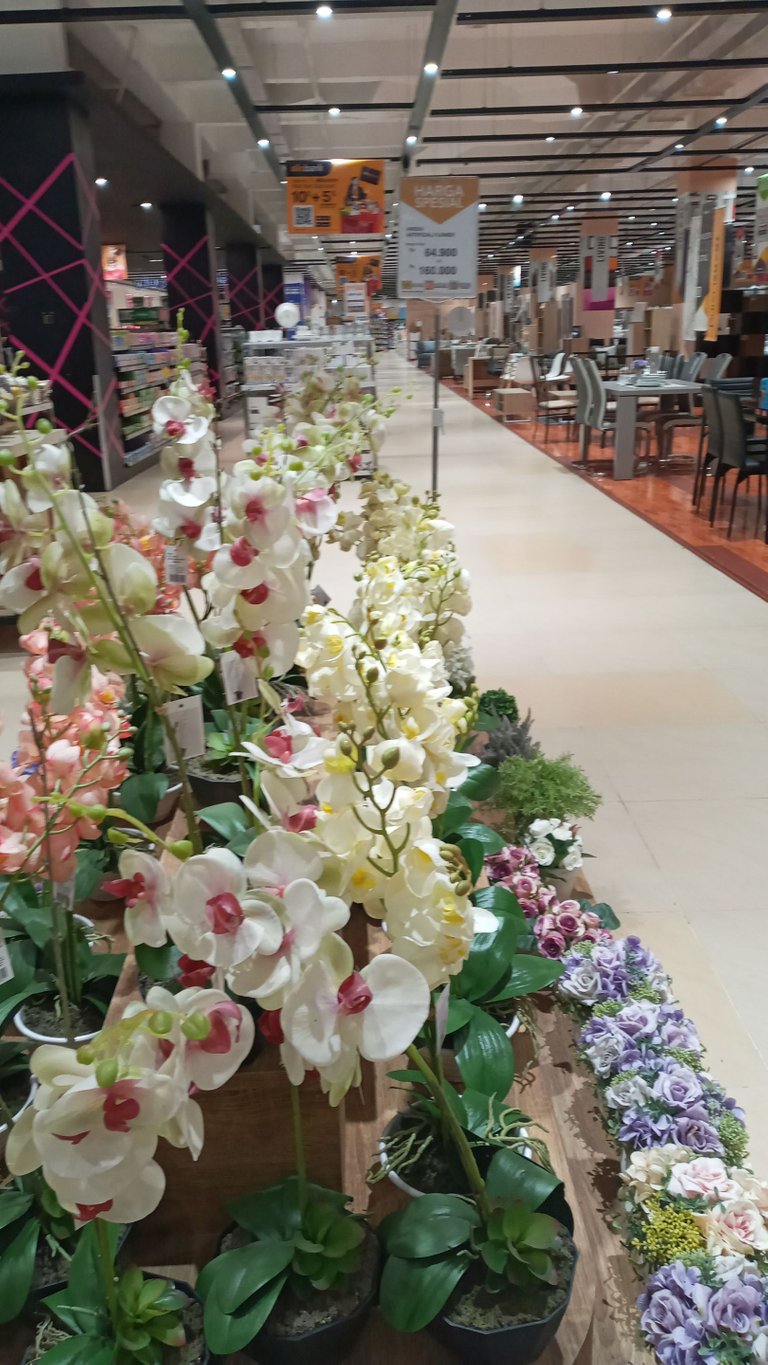 We wondered about some fresh products that may go bad since there weren't that many shoppers around. It was unreal that I got to visit a place that used to be packed now with only a few curious visitors like myself. As you can see at this furniture section, there's only furniture and no people. It's like a giant warehouse instead of a shopping mall.
We eventually walk to the transmart mini studio where we look around first and reminisce how this place was grand with plenty of fun arcades and things to do. It used to have plenty of spots to take pictures but now most of it is dark and it's not properly maintained. We got ourselves the cheapest option just to check out the place. I love arcade games and it has been a while since I spent time over there.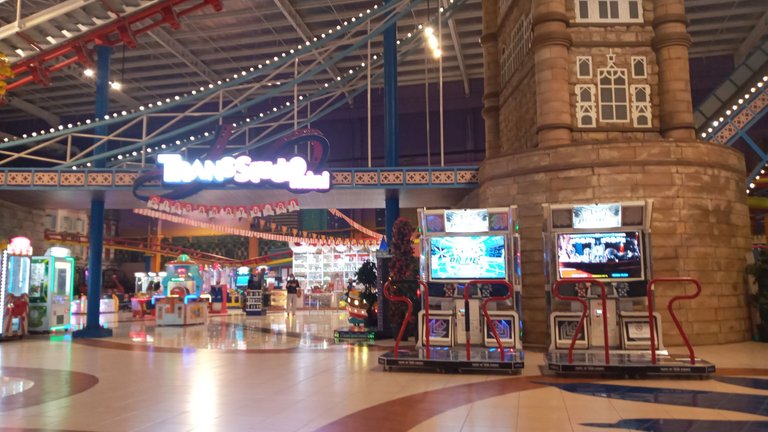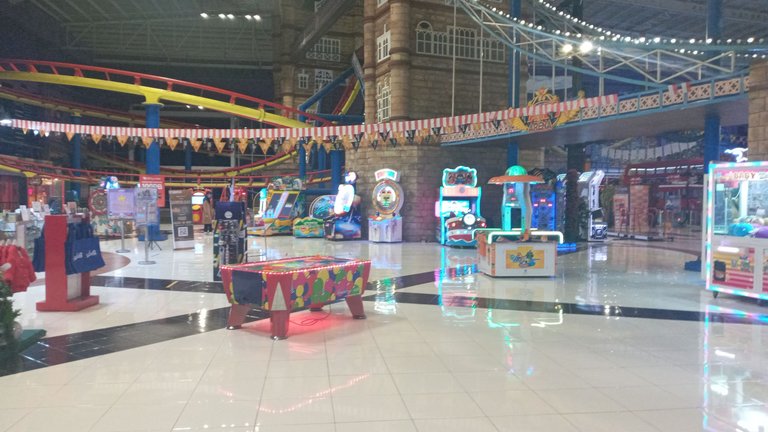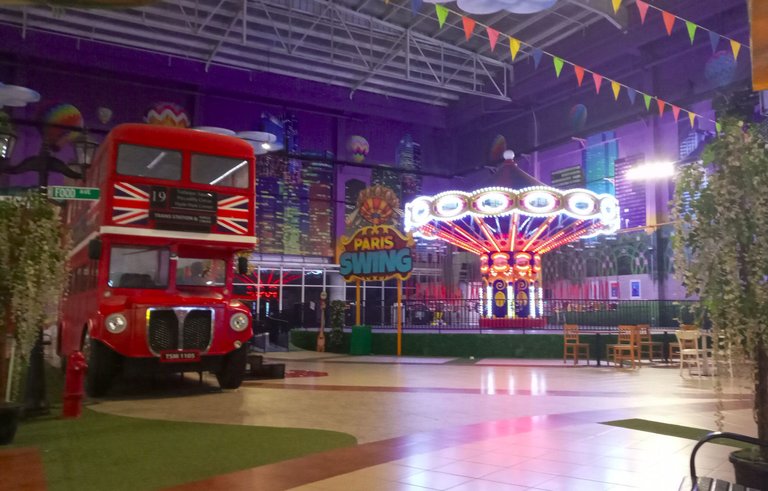 ---
Did you know? I "hacked" the bingo machine.
I basically found a way where we can get a bonus all the time instead of just randomly getting the numbers. You can read it over here "How To Always Get A Jackpot From A Dino Clock Machine: Arcade Game"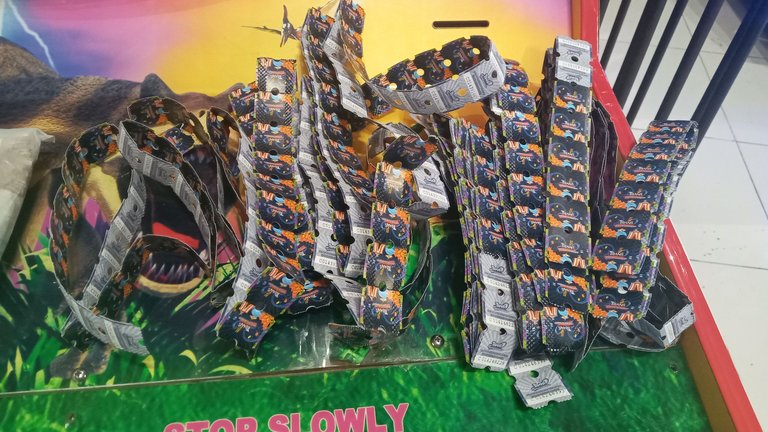 These are the results that we got today, we got about 500 tickets. We also tried a few other games around the place and had fun. We spotted some people taking the roller coaster and when they did, it felt like the ground was shaking. I initially thought it was an "Earthquake" but I was just reassured that It was a roller coaster. The claw machines in the place were basically a scam. It was too slippery and made it extremely difficult to grab the dolls. I don't know if anyone ever really got dolls from those. I mean, I did it a few times but often smaller dolls instead of a big one.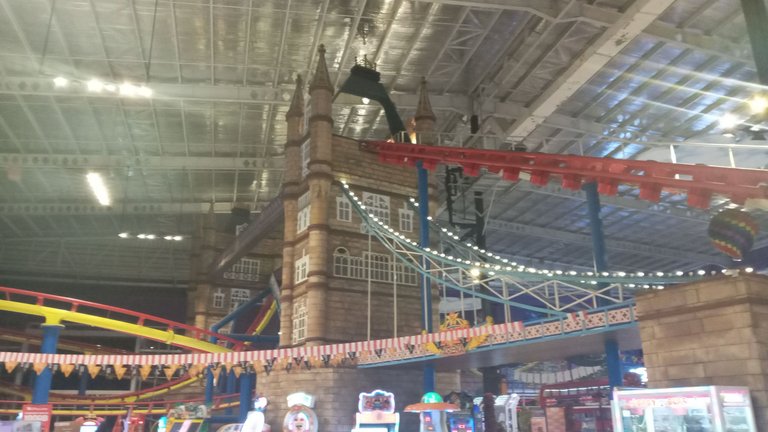 What was worse was the toilet of this place where it needs plumbing work. It was dirty as hell and overall badly maintained. Even all across the floors and entire building, we couldn't find a clean toilet. There was no fucking way that I did my business there. I eventually just held it back until I was home. It's a place I would never visit again.
It is sometimes nice to share moments with friends I haven't seen for so long. I enjoy listening to their stories, life, and catching up to them. I get to tell my adventure tale and the actual behind the scenes from the pretty pictures. I may have been to places but at the same time, behind all of those I am pretty much also glued to my screen. In the end, this was quite worth my day off from the gym and from the screen. See you in my next Wednesday walk!

Mac's Pinmapple Travel List

Don't hesitate to upvote for more content like this ! You can also support me below!

---
𝘔𝘢𝘤 𝘪𝘴 𝘢 𝘴𝘦𝘭𝘧-𝘦𝘮𝘱𝘭𝘰𝘺𝘦𝘥 𝘯𝘪𝘯𝘫𝘢. 𝘈 𝘵𝘺𝘱𝘪𝘤𝘢𝘭 𝘪𝘯𝘵𝘳𝘰𝘷𝘦𝘳𝘵 𝘪𝘯 𝘭𝘰𝘷𝘦 𝘸𝘪𝘵𝘩 𝘭𝘪𝘵𝘦𝘳𝘢𝘵𝘶𝘳𝘦, 𝘣𝘰𝘰𝘬𝘴, 𝘵𝘦𝘤𝘩𝘯𝘰𝘭𝘰𝘨𝘺 𝘢𝘯𝘥 𝘱𝘩𝘪𝘭𝘰𝘴𝘰𝘱𝘩𝘺. 𝘛𝘩𝘪𝘴 𝘪𝘴 𝘩𝘦𝘳 𝘱𝘦𝘳𝘴𝘰𝘯𝘢𝘭 𝘣𝘭𝘰𝘨 𝘵𝘩𝘢𝘵 𝘤𝘰𝘷𝘦𝘳𝘴 𝘩𝘦𝘳 𝘫𝘰𝘶𝘳𝘯𝘦𝘺 𝘥𝘦𝘭𝘷𝘪𝘯𝘨 𝘪𝘯𝘵𝘰 𝘱𝘩𝘰𝘵𝘰𝘨𝘳𝘢𝘱𝘩𝘺, 𝘵𝘳𝘢𝘷𝘦𝘭, 𝘯𝘰𝘰𝘵𝘳𝘰𝘱𝘪𝘤𝘴, 𝘱𝘳𝘰𝘥𝘶𝘤𝘵𝘪𝘷𝘪𝘵𝘺, 𝘮𝘪𝘯𝘪𝘮𝘢𝘭𝘪𝘴𝘵 𝘭𝘪𝘧𝘦𝘴𝘵𝘺𝘭𝘦, 𝘤𝘺𝘣𝘦𝘳𝘴𝘦𝘤𝘶𝘳𝘪𝘵𝘺, 𝘢𝘯𝘥 𝘭𝘢𝘯𝘨𝘶𝘢𝘨𝘦𝘴. 𝘐𝘯 𝘩𝘦𝘳 𝘧𝘳𝘦𝘦 𝘵𝘪𝘮𝘦, 𝘴𝘩𝘦 𝘦𝘯𝘫𝘰𝘺𝘴 𝘭𝘦𝘢𝘳𝘯𝘪𝘯𝘨 𝘷𝘢𝘳𝘪𝘰𝘶𝘴 𝘵𝘩𝘪𝘯𝘨𝘴. 𝘐𝘧 𝘺𝘰𝘶 𝘭𝘪𝘬𝘦 𝘩𝘦𝘳 𝘤𝘰𝘯𝘵𝘦𝘯𝘵, 𝘥𝘰𝘯'𝘵 𝘩𝘦𝘴𝘪𝘵𝘢𝘵𝘦 𝘵𝘰 𝘶𝘱𝘷𝘰𝘵𝘦, 𝘭𝘦𝘢𝘷𝘦 𝘢 𝘤𝘰𝘮𝘮𝘦𝘯𝘵 𝘰𝘳 𝘢 𝘧𝘦𝘦𝘥𝘣𝘢𝘤𝘬. 𝘈 𝘳𝘦-𝘣𝘭𝘰𝘨 𝘪𝘴 𝘢𝘭𝘴𝘰 𝘢𝘱𝘱𝘳𝘦𝘤𝘪𝘢𝘵𝘦𝘥.
---
---