The 6 Hours : From White Sandy Beach to Scenic Temple Uluwatu Bali with Itineraries
"But why think about that when all the golden lands ahead of you and all kinds of unforseen events wait lurking to surprise you and make you glad you're alive to see?" ― Jack Kerouac, On the Road via goodreads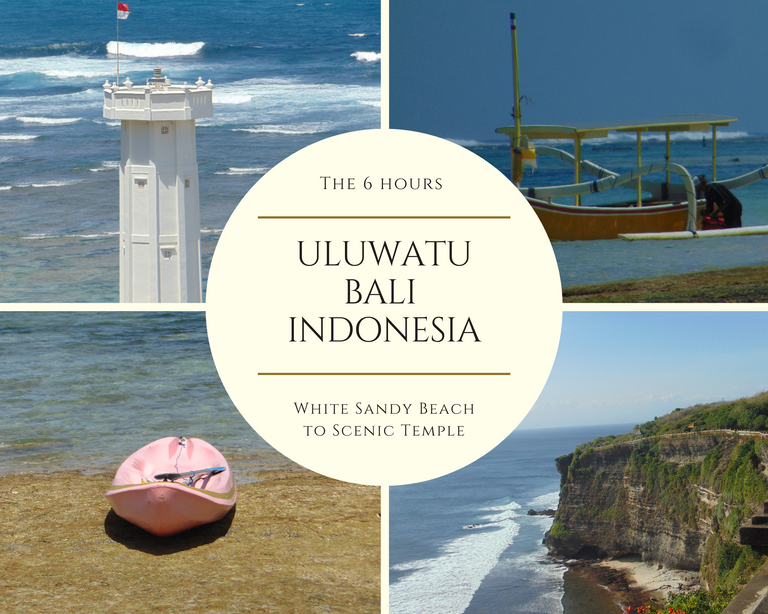 What can you do for 6 hours in Bali?
This is for all the beach bum out there! If you enjoy chilling on the beach with margaritas, here are the 6 hours option for you. But if you are into culture, local balinese food and scenic views of rice fields, please check out my The 6 Hours : From The Market To Historical & Cultural Experiences in Bali With Itineraries. This is an inspiration and helpful guide for you who wish to spend a short amount of time around Bali and want to squeeze in more places to go. Bali has so many places you can visit but there are only a few well-known spots that you still can reach in under 6 hours. Even if you have spare 12 hours, you can extend the length of your visit in each place.
---
---
The Beginning
---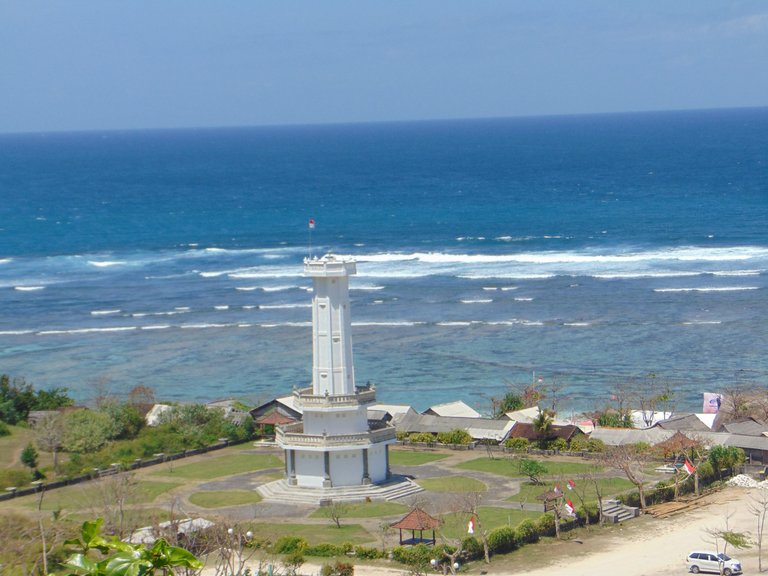 Uluwatu has been my dream destination since the last time I visited Bali. Funnily enough, when I live in Bali longer, I always have no idea what to do and now when I live shorter, I find places that I can actually do in less than 8 hours or around 6 hours. And not to mention, for those of you who want to visit this dreamy destination, you can check out this post and maybe visit some of these spots. These are hand-picked and some beach spots that have been and are currently famous. They are also relatively quieter than most places, so you can have fun and feel like the beach is yours.
Bali is a small island that is within reach even under an hour. There are some roads that are often congested but it isn't that bad compared to other islands in Indonesia. You can also visit places by motorbike but having a driver is much safer, especially when you don't know the road pretty well. Considering that you aren't staying for more than 30 days, motorbike isn't the best option to explore the island when you can do it with a driver for 12 hours or even under that. It's much more convenient because you don't have to rely on google maps. Trust me, Bali google map is an adventure itself, sometimes it directs me to nowhere with unbelievably small roads. So again, having a dedicated driver is convenient and much nicer. In fact, I had a pleasant experience on this trip compared to when I was driving on my own.
Uluwatu is also in the southern part of Bali known for its kars mountains, the dreamy beaches and the mesmerizing temple facing the ocean. This is the part if you are beach lover and if you surf. There are so many amazing spots including beach clubs and resorts. I think this part is still underrated although there are tourists but digital nomads don't often stay around here. I have no idea why but considering Canggu is overcrowded now, I think Uluwatu is the next spot where DN can stay around.
I should be posting this first because on my first day in Bali, we were actually exploring Uluwatu and the next day was Ubud but anyhow, Ubud came out first because I have a special place for that place. It was just a magical experience there and I wasn't patient enough to wait. This is also the end of my trip in Bali. I hope I can go back there soon and tell you more about what y'all can do in 6 hours but for now, I reckon y'all pretty tired of my Bali post. So, I promise, I'll shut up about this place for now. In the following week, I'll be talking about an underrated island to visit in Indonesia, so stay tuned for that too!
The Location
Uluwatu isn't far from the airport. In fact it's almost closer from the airport than from where we stayed, Seminyak. We stayed at a hotel called Fave hotel on Sunset road. I do recommend this business-budget hotel as my mom and I stayed there and had a pleasant experience. The overall breakfast was also delicious and reasonable. In this post, we'll be traveling to Pantai Pandawa, Pantai Melasti and also Pura Uluwatu. You can also add GWK but on my trip I didn't go there as the entrance fee is very expensive for our budget & besides we have been there dozens of times. I will plan this trip on Pantai Pandawa or Pandawa beach as from that point, it's closer to the other beach along the coast.
Let's go!
Tanah Lot Temple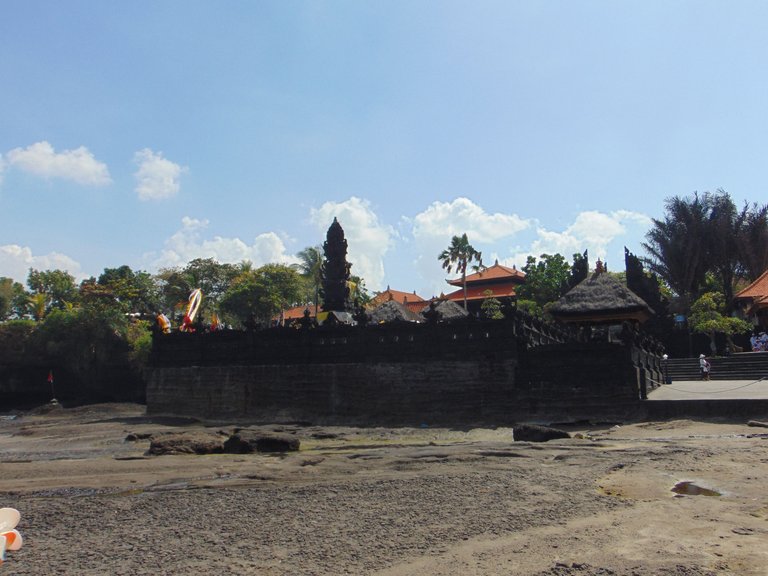 Tanah lot is pretty optional but it's still an underrated place to visit in the island. You can start the journey at 9 AM sharp and go to Tanah lot. Depending on where you stay but from around Seminyak it will take around 30 minutes to drive. Overall, you can spend an hour to two hours exploring the place. Then, from Tanah lot to Uluwatu area it will take about an hour to drive. So, Tanah lot is pretty optional.
Stunning Tanah Lot Temple Bali
Pantai Pandawa (Pandawa Beach)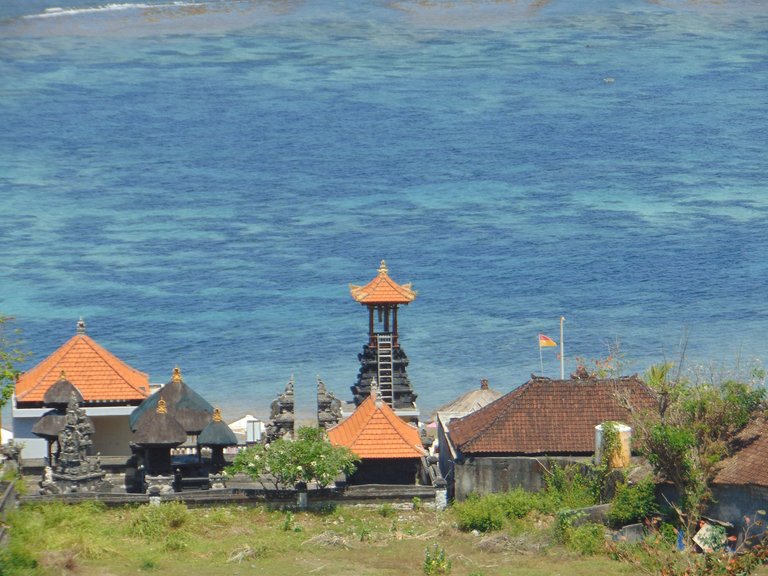 Pandawa beach used to be a very famous destination for locals. It has a sandy white beach, crystal clear water and overall a great place to do water sports. On our way to the beach, we passed through an amazing karst mountain and also statues of pandavas. Before getting down to the beach, we stopped at the huge Pantai Pandawa sign and took pictures. I was pretty much in awe because it was my first time going there. In the past, I was just going through the front and knowing that there was an entrance fee, I didn't go. But now, with a better budget, I went there and paid around 21.000IDR or less than 4$ for two people and the car. Again, expect it to be more expensive if you are a foreigner. In the sky, I spotted paradiglers and lots of houses below me. After just 10 minutes around, we got down to the beach.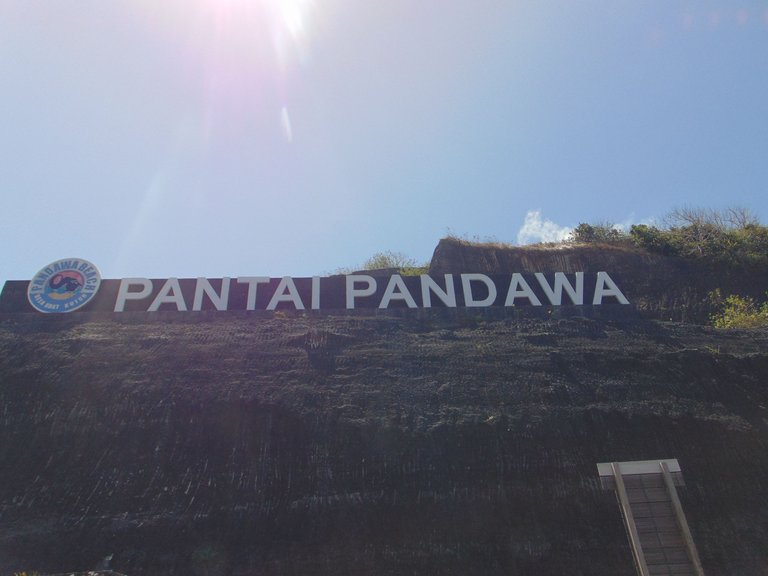 On this beach, the famous water sport to do is canoeing. I wanted to but my mom didn't want to because we didn't bring spare clothing. My mom knows how to do that and did that in the past. Maybe one day I'll do that!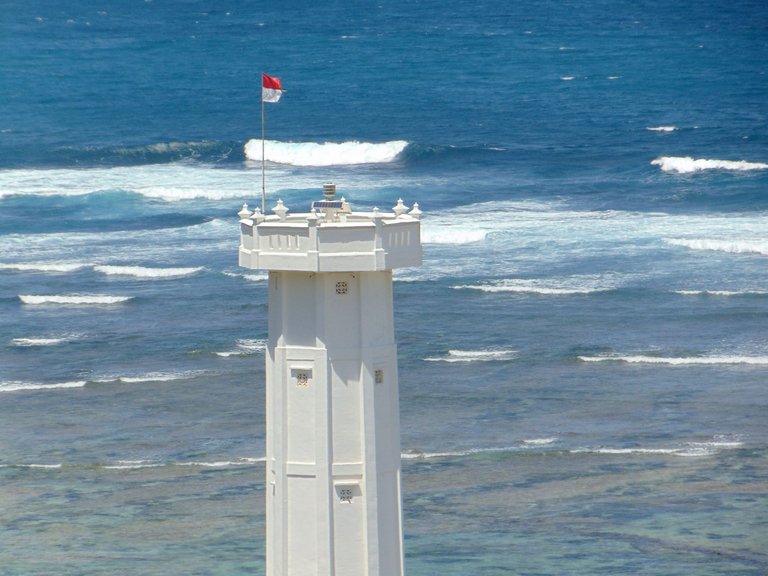 We walked along the beach and my mom had so much fun collecting rocks from this beach. I was walking barefoot and just enjoying the wind and the scenery. It was so refreshing and rejuvenating, especially after the stress of getting back to my apartment. I wanted to stay longer on this beach but I know we still have more places to hit. In the end, we stayed there for about an hour and left for the next destination.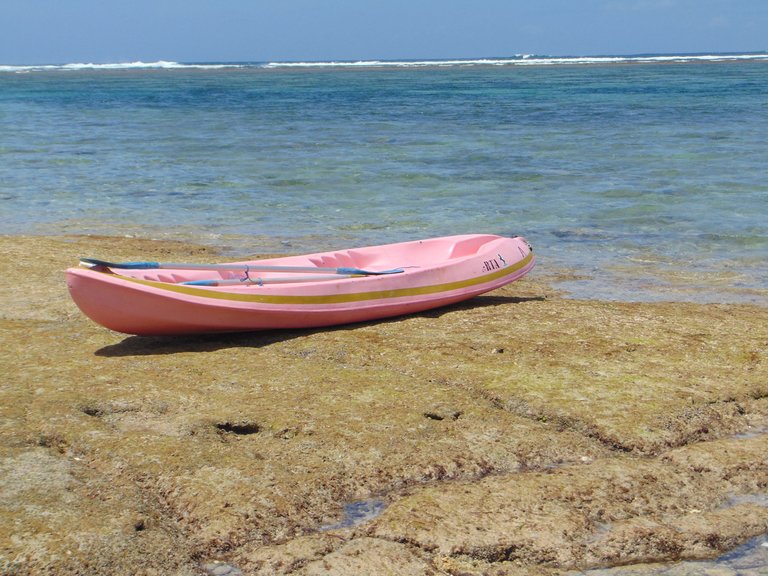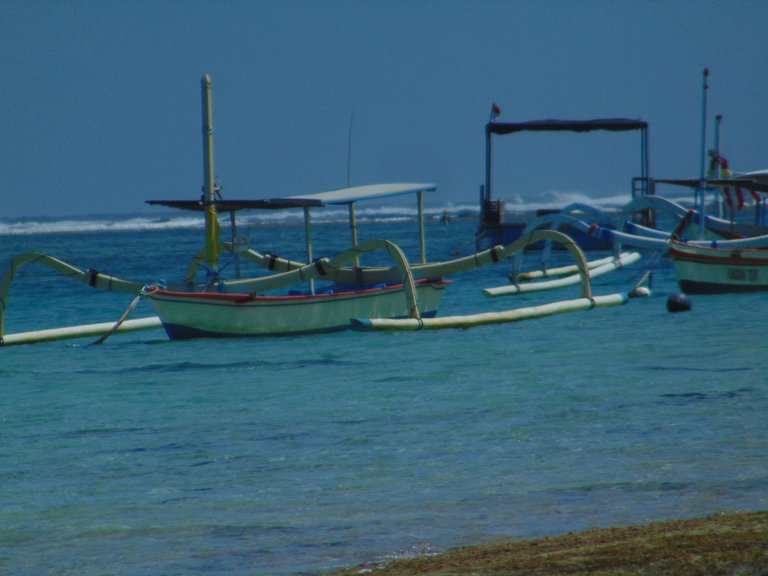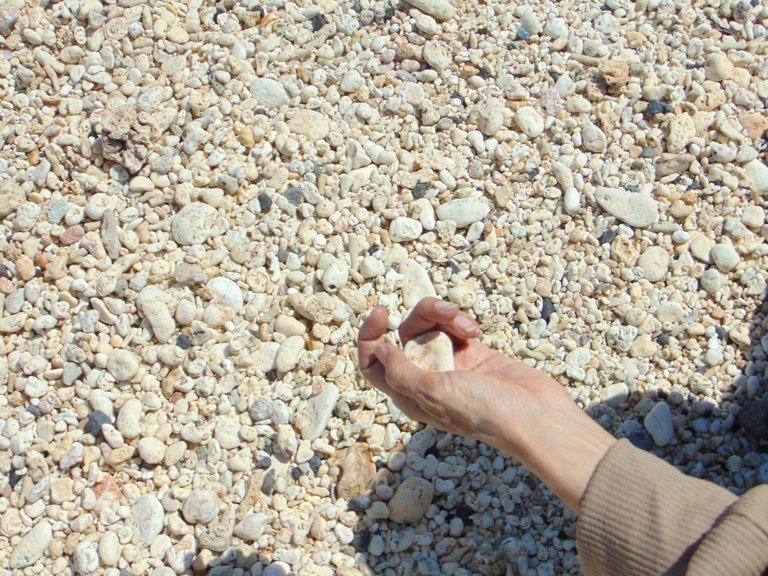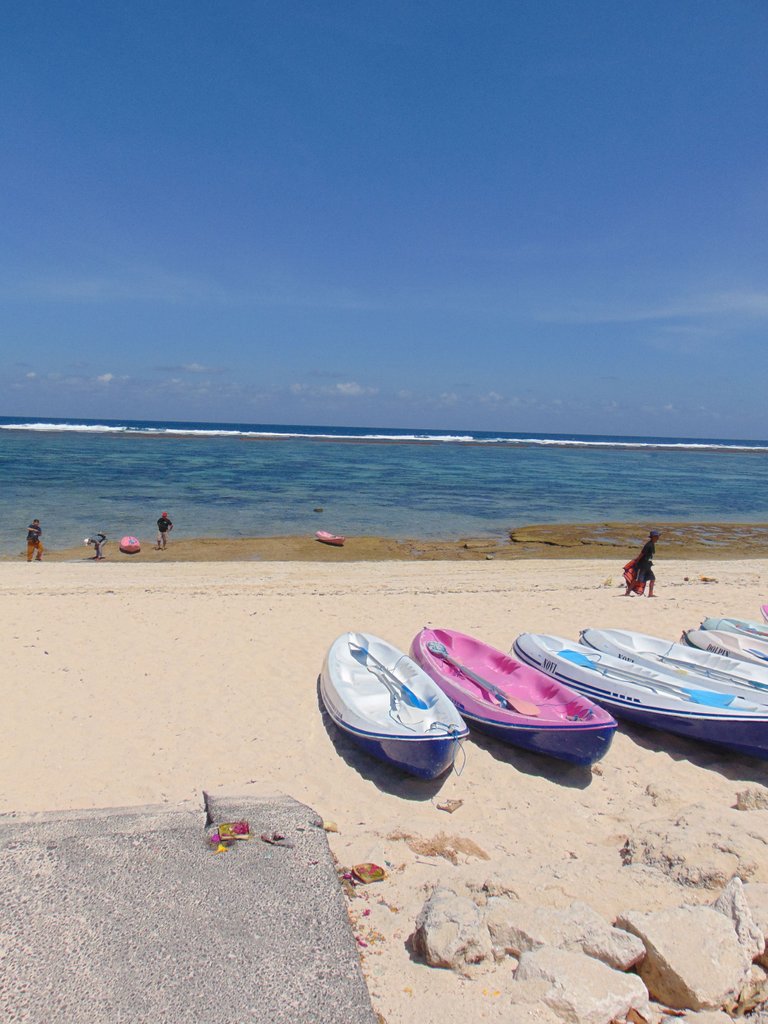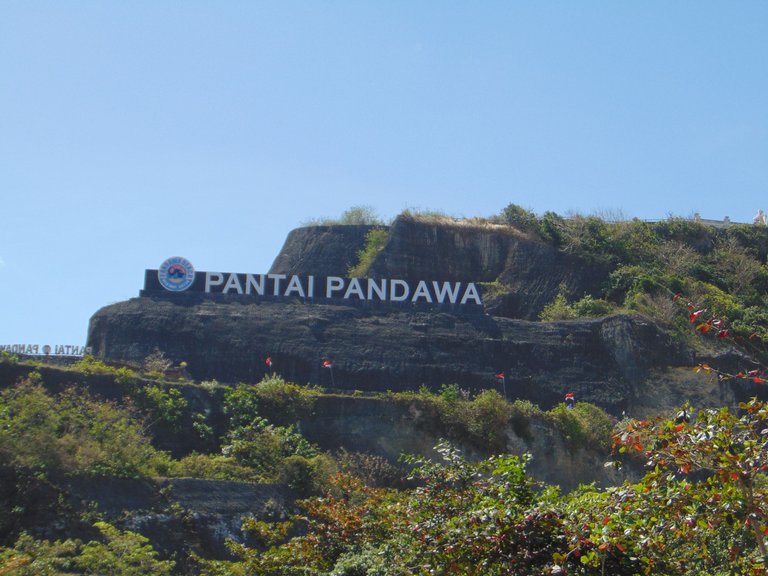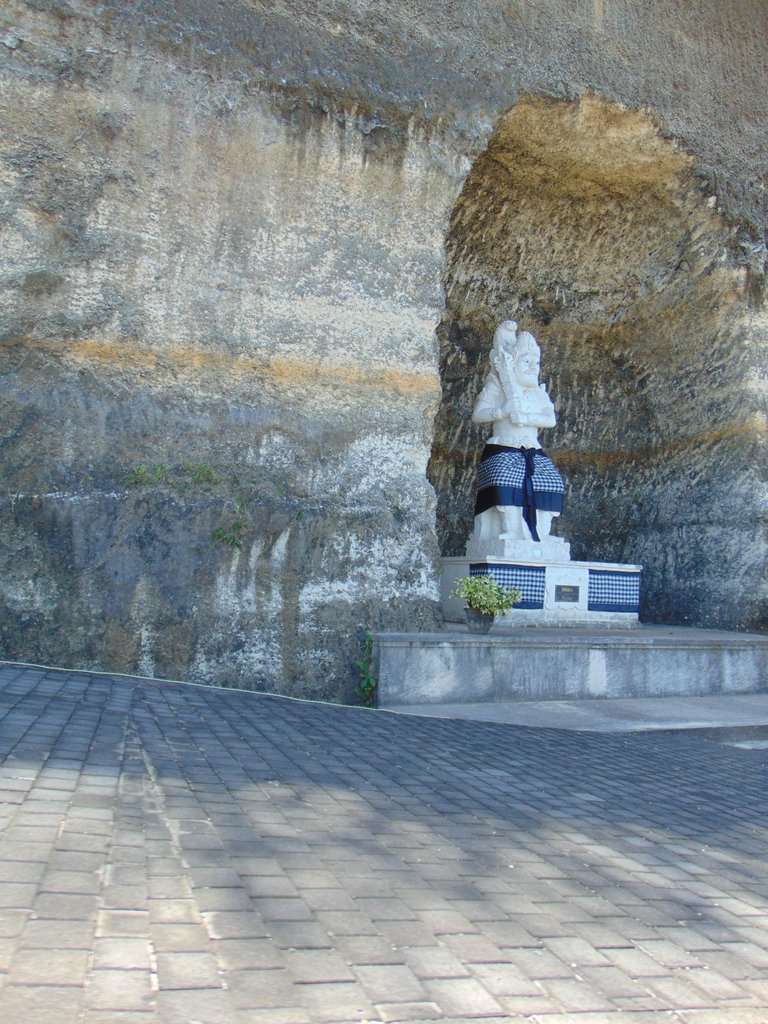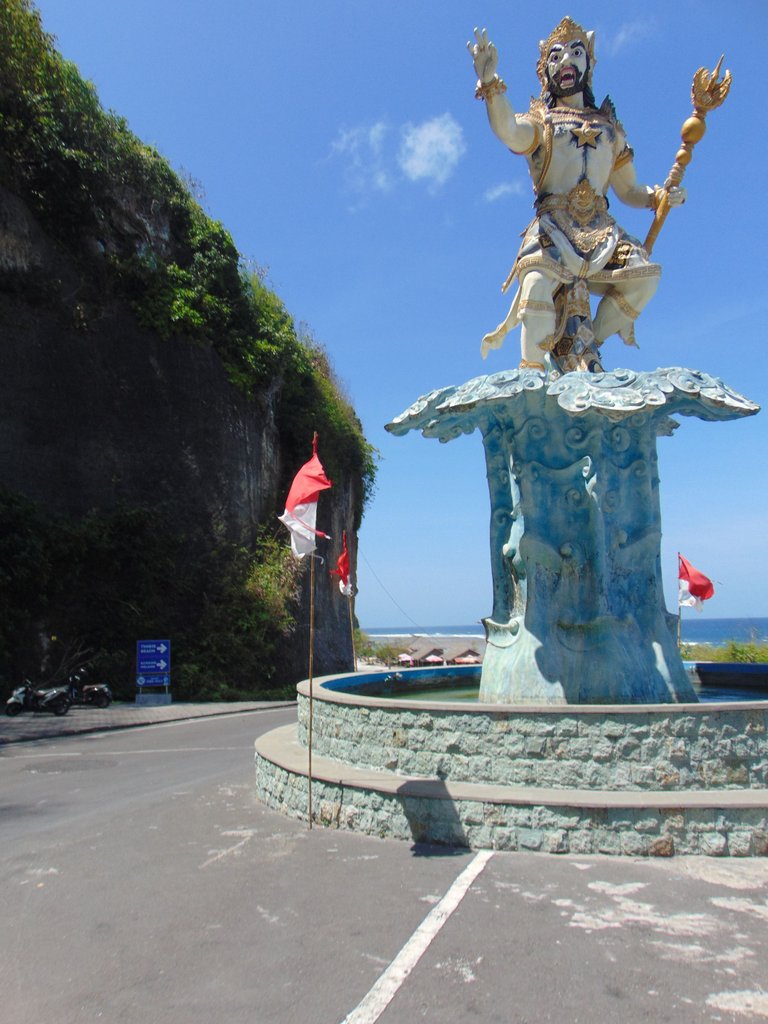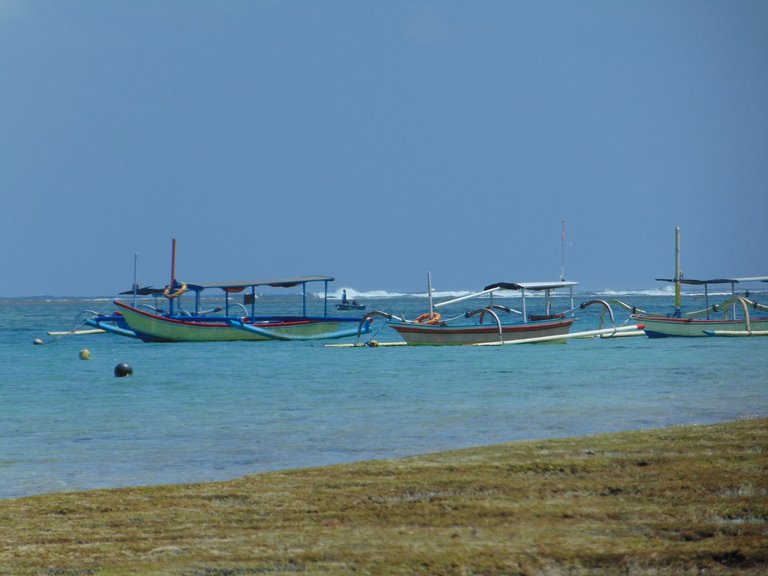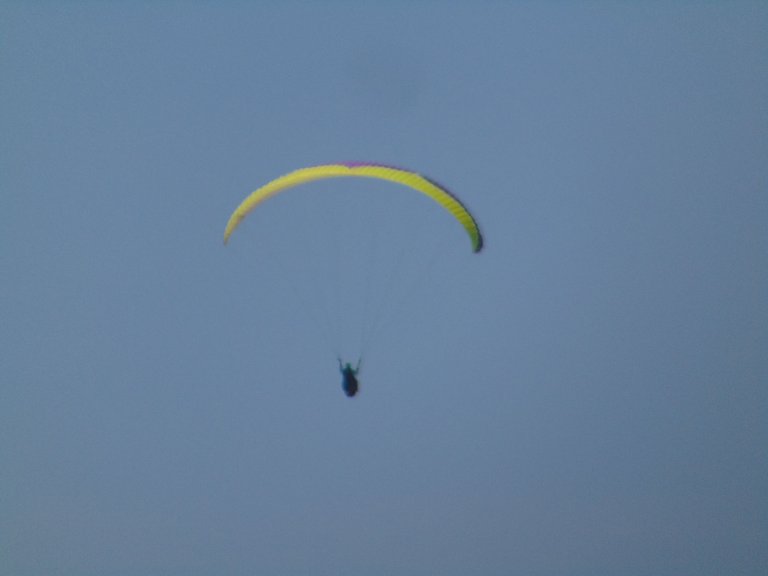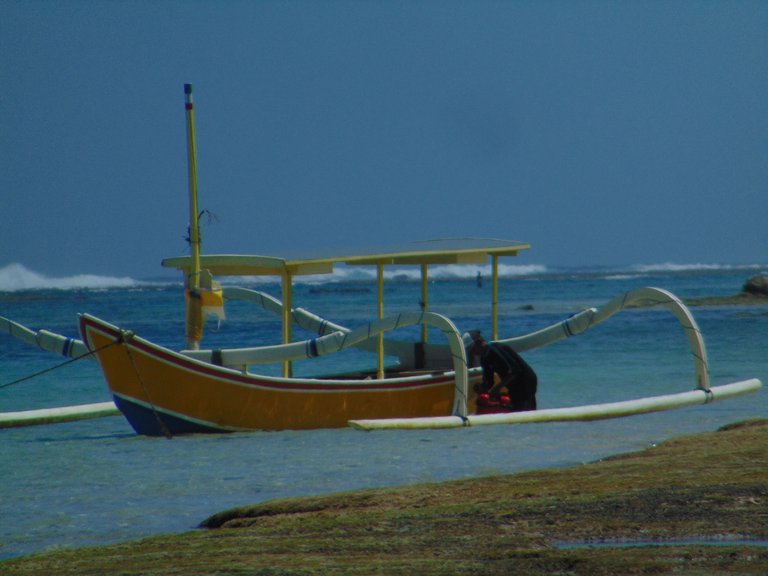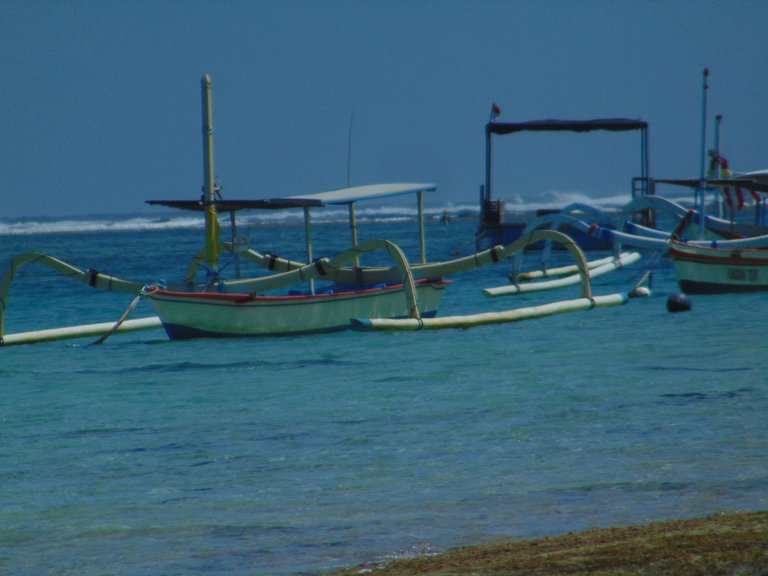 ---
Pantai Melasti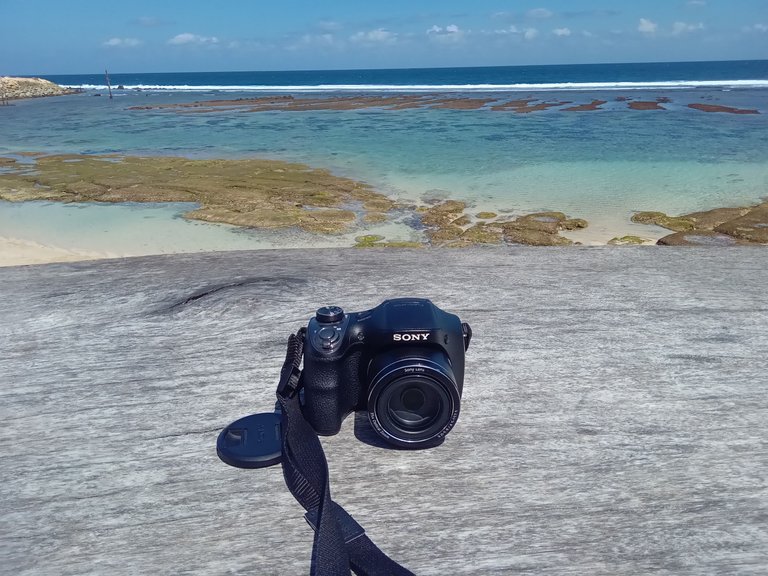 I already wrote pantai melasti a few days ago. Dreamy And Must Visit Beach in Uluwatu Bali : Melasti Beach. It was an amazing beach and we stayed at the beach for another hour and half. We ate oranges, talked, daydreamed and just sat on the bench. I hate taking pictures but I wanted to have some pictures of myself on this beach. You can read the full story in this post. But here are more pictures that I didn't get to upload yet. You can stay longer in this place either for tanning or just exploring the surrounding area.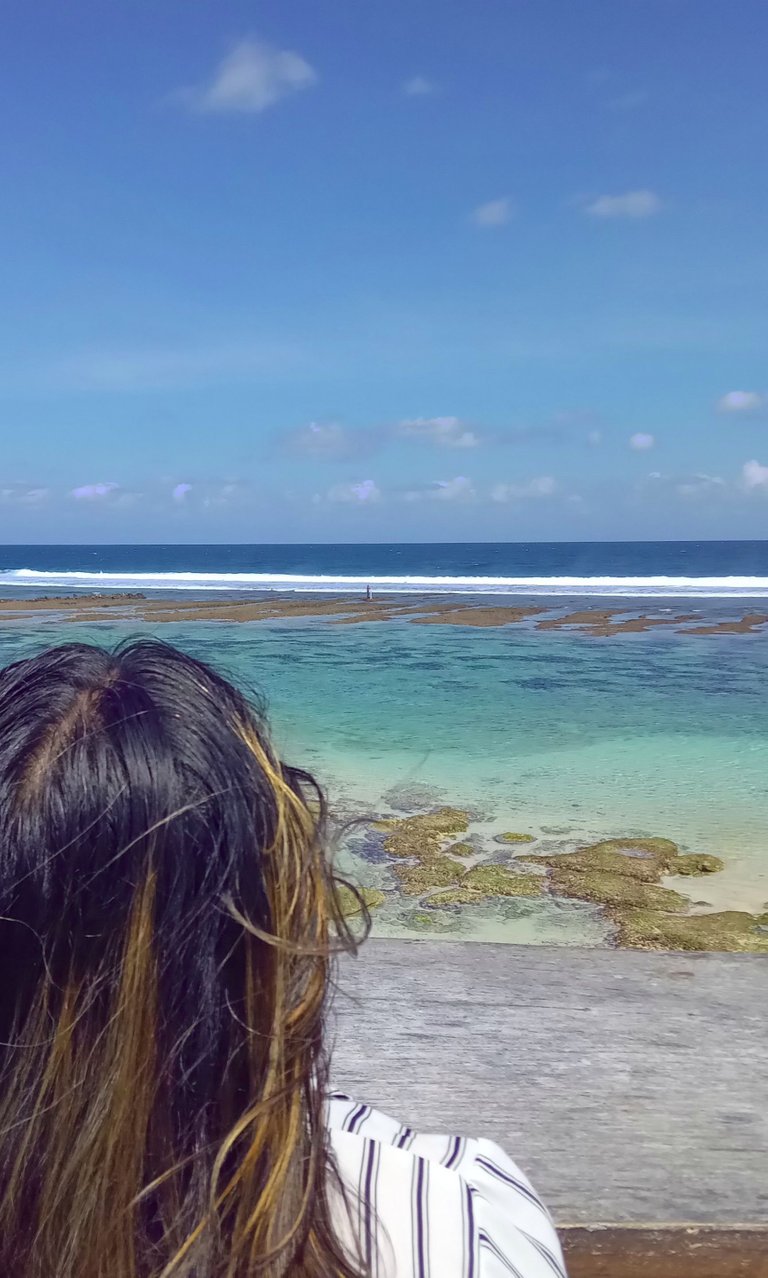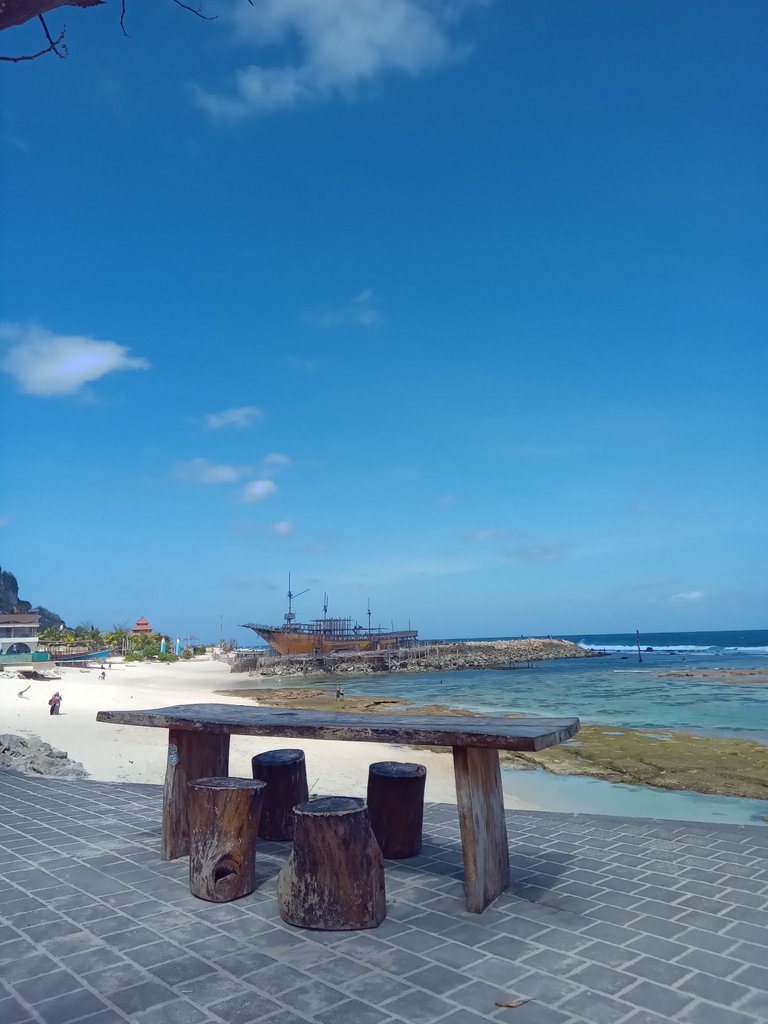 ---
Uluwatu Temple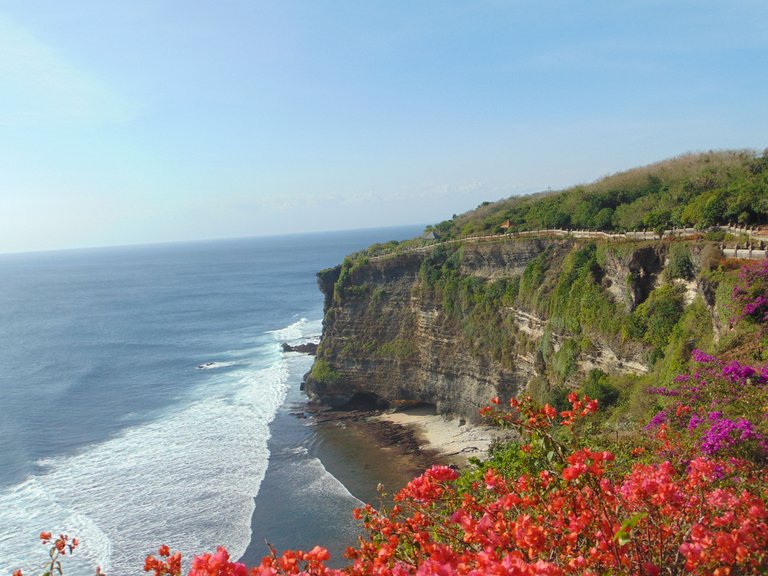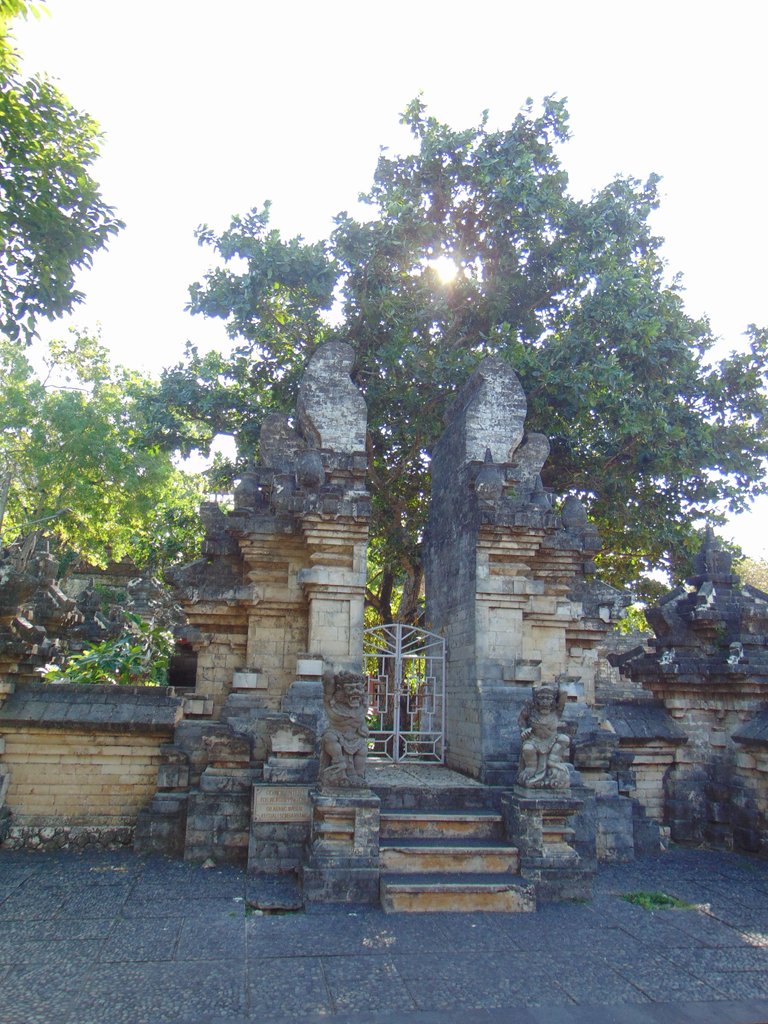 Do you want to meet monkeys? Uluwatu temple is another place to meet monkeys in Bali that are wild and naughty. Not just monkeys, you can also see mesmerizing temples and the cliff that are breathtaking. Be prepared to walk a lot in this temple as this temple requires a bit of hiking. But I assure you, the view is worth it.
To get into the place, there is a 30000IDR entrance fee for locals and more for foreigners. You also have to wrap yourself with the typical sarongs because this is a holy temple. There are also rules that you have to abide by before entering the temple.
But once you get inside the place, the view is unmatched and truly worth it. I love this place and have been to this place more than 5 times. I always take friends and anyone I know to visit this amazing place as it truly a must visit when in bali. This temple is as iconic as other spots in Bali. So make sure to note this place and don't exclude this temple from your list. Walking through this area, you can spend around 2 hours exploring the whole complex.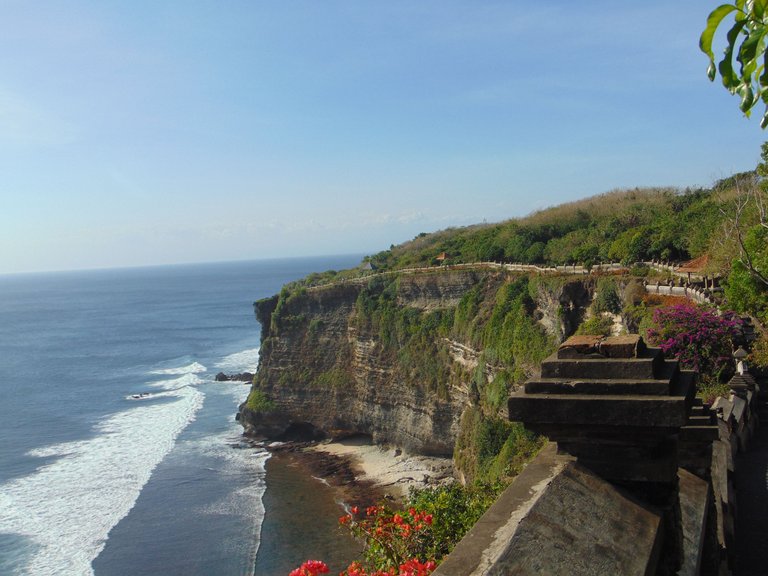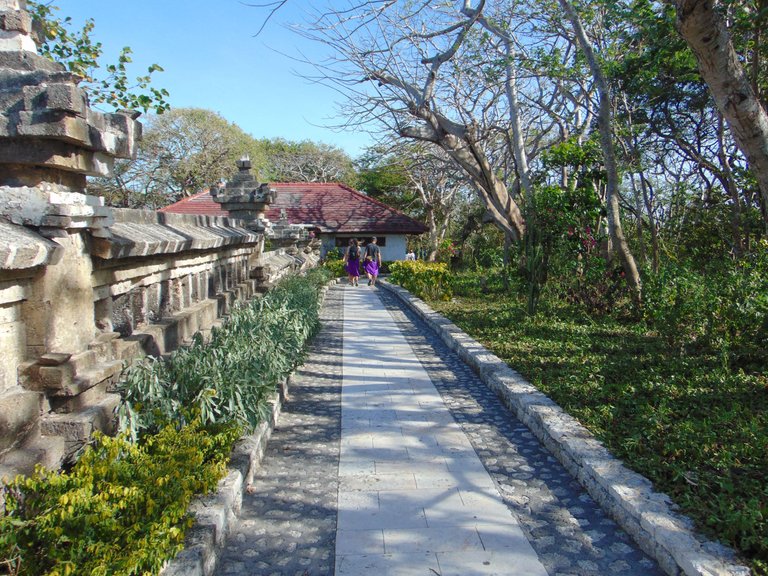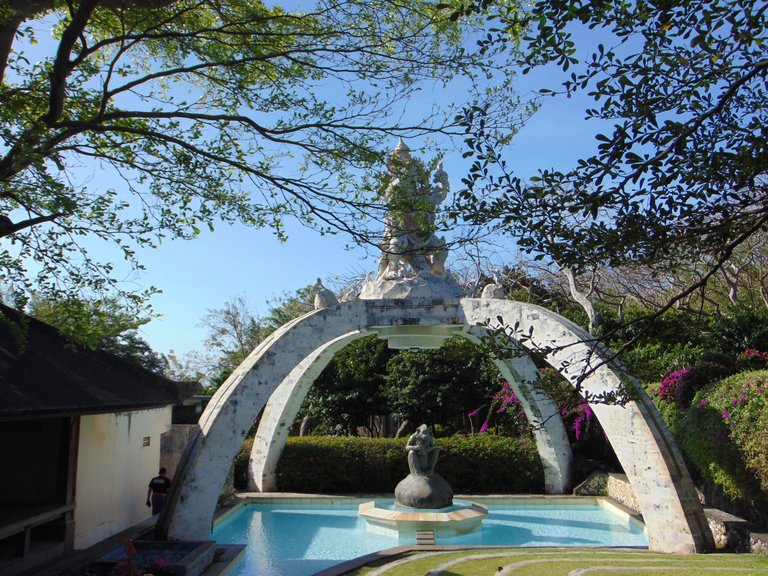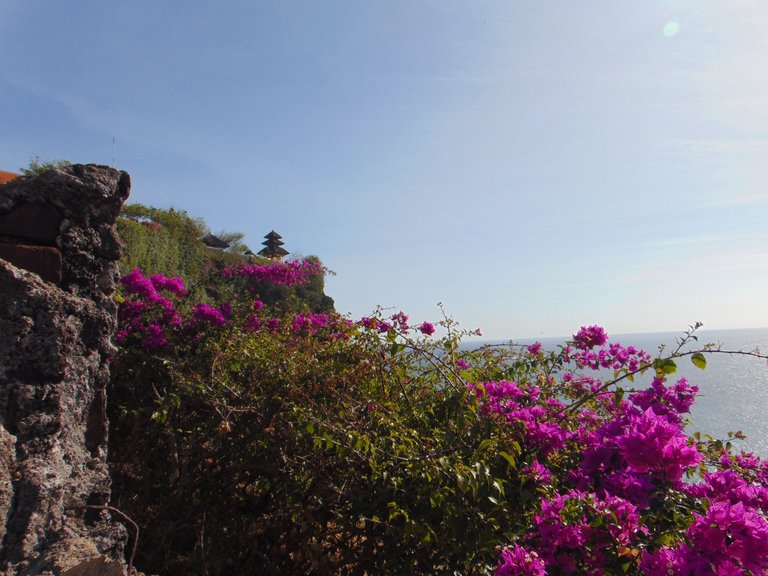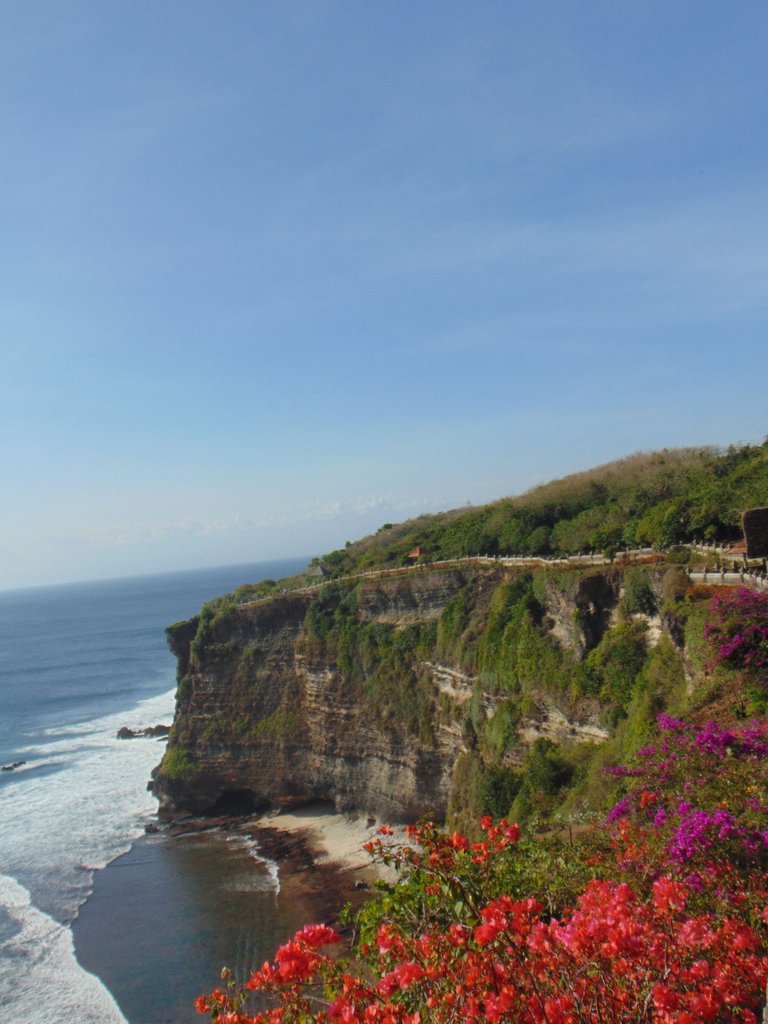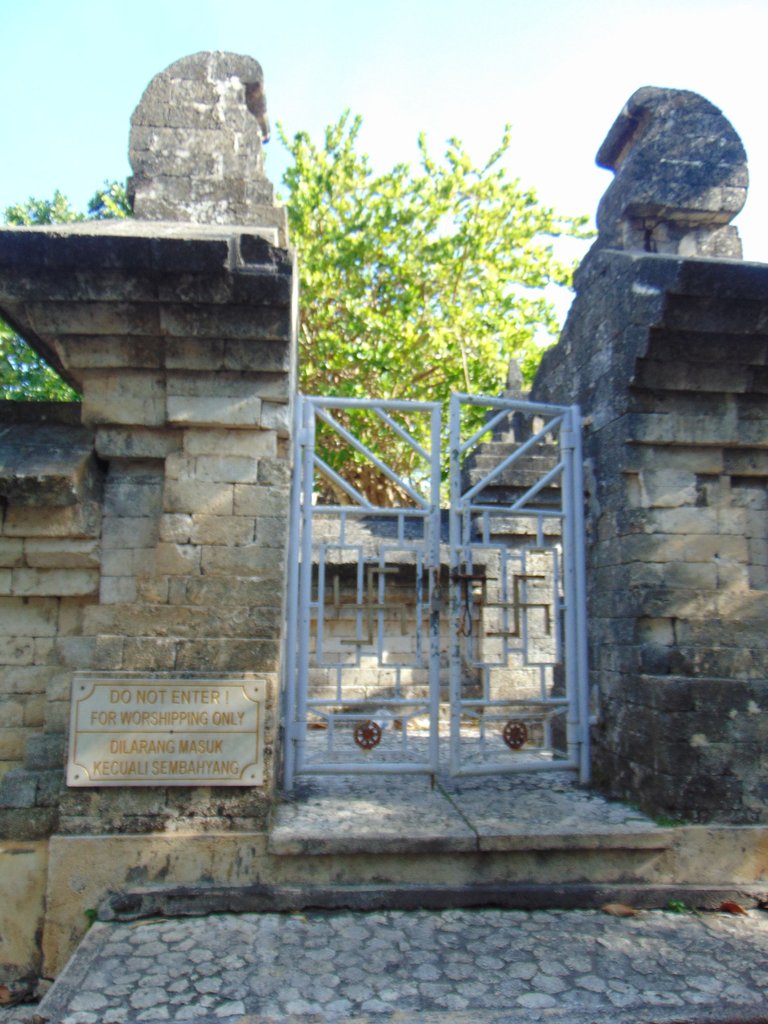 ---
Kuta
Kuta is really optional but a great place to find food. You can find shopping malls and even enjoy the sunset from here. Although in Uluwatu you can do that as well and watch kecak performances. But like in my previous post that said, " you've not been to Bali if you've not been to Kuta". So, that was also the reason we visited the place. Also, in this place, it's great for dinner.
Assuming that you're having a night flight, spending an hour in each three places still gives you some time to catch the flight. But if you have more than 10 hours, there are other places that you can cover such as the tanah lot on your way to uluwatu. There are more beaches that just because I was tired of Melasti, we stopped only at melasti.
Itineraries
Visiting only the beach is definitely going to be cheaper and very friendly on your wallet. The beach in Bali ranges from free to paid with decent roads, public restrooms and an overall clean area. But if you visit a temple, expect to add more budget as they often come with more expensive fees and donations. I use 12 hours here because I rented the car for 12 hours and visited other areas than just Uluwatu. However, I spent around 6 hours just around Uluwatu. This itinerary doesn't include food because there's no special restaurant that I recommended around here. At the time, we were just eating a meal at the mall, so again that's just a so-so meal and not extraordinary like in Ubud.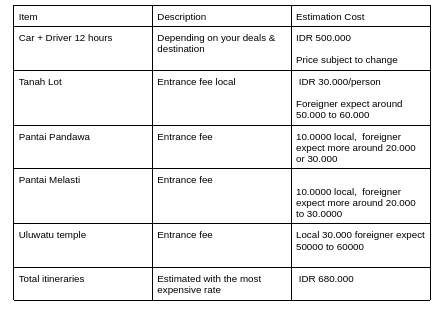 ---
That's a wrap and things you can do for 6 hours in Uluwatu and its itineraries. I hope to write more guides like this in the future. You can also check out my other 6 hours that are available on my pineapple map. Let me know if you like this too!
Hope you enjoy these recommendations and this itinerary guide!

Mac's Pinmapple Travel List

Don't hesitate to upvote for more content like this ! You can also support me below!

---
𝘔𝘢𝘤 𝘪𝘴 𝘢 𝘴𝘦𝘭𝘧-𝘦𝘮𝘱𝘭𝘰𝘺𝘦𝘥 𝘯𝘪𝘯𝘫𝘢. 𝘈 𝘵𝘺𝘱𝘪𝘤𝘢𝘭 𝘪𝘯𝘵𝘳𝘰𝘷𝘦𝘳𝘵 𝘪𝘯 𝘭𝘰𝘷𝘦 𝘸𝘪𝘵𝘩 𝘭𝘪𝘵𝘦𝘳𝘢𝘵𝘶𝘳𝘦, 𝘣𝘰𝘰𝘬𝘴, 𝘵𝘦𝘤𝘩𝘯𝘰𝘭𝘰𝘨𝘺 𝘢𝘯𝘥 𝘱𝘩𝘪𝘭𝘰𝘴𝘰𝘱𝘩𝘺. 𝘛𝘩𝘪𝘴 𝘪𝘴 𝘩𝘦𝘳 𝘱𝘦𝘳𝘴𝘰𝘯𝘢𝘭 𝘣𝘭𝘰𝘨 𝘵𝘩𝘢𝘵 𝘤𝘰𝘷𝘦𝘳𝘴 𝘩𝘦𝘳 𝘫𝘰𝘶𝘳𝘯𝘦𝘺 𝘥𝘦𝘭𝘷𝘪𝘯𝘨 𝘪𝘯𝘵𝘰 𝘱𝘩𝘰𝘵𝘰𝘨𝘳𝘢𝘱𝘩𝘺, 𝘵𝘳𝘢𝘷𝘦𝘭, 𝘯𝘰𝘰𝘵𝘳𝘰𝘱𝘪𝘤𝘴, 𝘱𝘳𝘰𝘥𝘶𝘤𝘵𝘪𝘷𝘪𝘵𝘺, 𝘮𝘪𝘯𝘪𝘮𝘢𝘭𝘪𝘴𝘵 𝘭𝘪𝘧𝘦𝘴𝘵𝘺𝘭𝘦, 𝘤𝘺𝘣𝘦𝘳𝘴𝘦𝘤𝘶𝘳𝘪𝘵𝘺, 𝘢𝘯𝘥 𝘭𝘢𝘯𝘨𝘶𝘢𝘨𝘦𝘴. 𝘐𝘯 𝘩𝘦𝘳 𝘧𝘳𝘦𝘦 𝘵𝘪𝘮𝘦, 𝘴𝘩𝘦 𝘦𝘯𝘫𝘰𝘺𝘴 𝘭𝘦𝘢𝘳𝘯𝘪𝘯𝘨 𝘷𝘢𝘳𝘪𝘰𝘶𝘴 𝘵𝘩𝘪𝘯𝘨𝘴. 𝘐𝘧 𝘺𝘰𝘶 𝘭𝘪𝘬𝘦 𝘩𝘦𝘳 𝘤𝘰𝘯𝘵𝘦𝘯𝘵, 𝘥𝘰𝘯'𝘵 𝘩𝘦𝘴𝘪𝘵𝘢𝘵𝘦 𝘵𝘰 𝘶𝘱𝘷𝘰𝘵𝘦, 𝘭𝘦𝘢𝘷𝘦 𝘢 𝘤𝘰𝘮𝘮𝘦𝘯𝘵 𝘰𝘳 𝘢 𝘧𝘦𝘦𝘥𝘣𝘢𝘤𝘬. 𝘈 𝘳𝘦-𝘣𝘭𝘰𝘨 𝘪𝘴 𝘢𝘭𝘴𝘰 𝘢𝘱𝘱𝘳𝘦𝘤𝘪𝘢𝘵𝘦𝘥.
---
---