The 6 Hours : From The Market To Historical & Cultural Experiences in Bali With Itineraries

"Wherever you go becomes a part of you somehow." ― Anita Desai via goodreads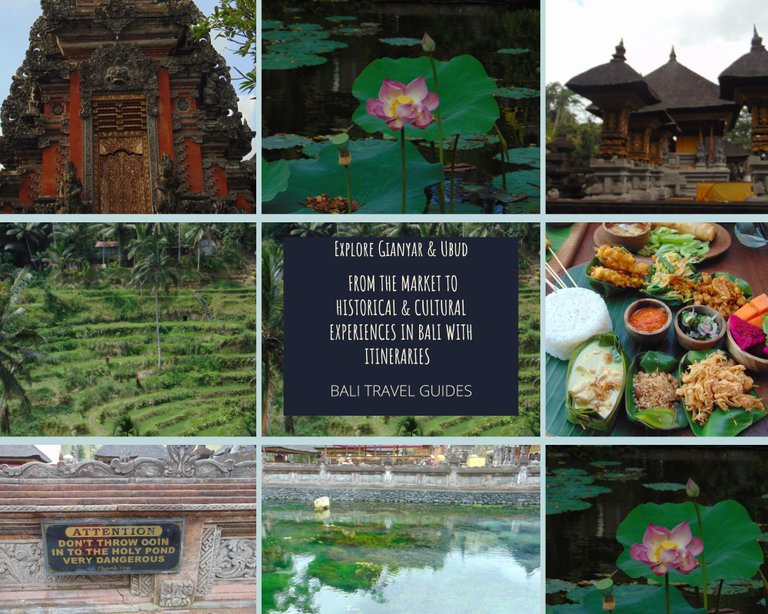 What can you do for 6 hours in Bali?
If you have followed my previous travel stories called the 6 hours, you'll know what this post is going to look like. But if you don't, The 6 hours is a travelogue where I documented places I visited in under 6 hours. Some of these places are something new that I haven't visited before. So, I am going to take you to explore these places with me. If you can't visit it right now, you can travel with me through my posts!
---
The Beginning
---
This idea came to mind once again as I visited Bali in a slightly bad mood. Bali is overcrowded for my taste and I have yet to find a middle ground where I can stay on the island. When in the islands, I am generally looking for inspiration, creative ideas, and just re-thinking where I'd want to be in five years. Bali has that magic where you can suddenly think about stuff that rarely crosses your mind. By now, I feel like Bali is my second home where I feel so welcomed and have more friends than where I used to live. People are friendly, welcoming, and overall, the atmosphere is magical. I know, not all places are perfect but Bali ticks some of the boxes that I needed in my life.
The previous day, we visited pretty much South of Bali in under 6 hours which will be available later on. But now, I am going to take you to the center of Bali which is Ubud, a home to many cultural centers and history. So, if you are into cultural tourism and getting to know the real balinese living, this is the place to go. If you are into art, this is where you can go as well.
There are so many temples scattered around Ubud and the view of lush paddy fields is something refreshing to see. Although for my mom, paddy fields aren't what she signed up for when in Bali. " We can see something like that at home," she said. But still for me, it was something enjoyable and refreshing to see. Perhaps for you, paddy fields are something new as well! So stay tuned.
We started our journey at 9 AM sharp and our driver Mr Ketut arrived on time. He's always on time and that's what I appreciate about him. He drives so well that even I can work from inside the car which is a rarity. He also has a lot to tell and I can tell he speaks english well. So, just in case you find yourself wandering through Bali, let me know and I'll connect you with Mr Ketut. Also, thanks to @ekavieka because of him, I found better deals and a way to explore Bali than relying on grab services.
If you have an evening flight, you can do short trips like this and I pretty much recommend this to add more places that you can explore in Bali.
---
The Location
---
Depending where you stay, Gianyar and Ubud are located on the northeastern side of Seminyak. On google maps, you can see that the place is pretty much green compared to the southern part of Bali. The first one we visited was based on the route from Seminyak, which is an area that my mom and I stayed in. We went to Pasar Sukawati or Sukawati art center then went up to Pura tirta empul, then Ubud Palace and Sarasvati temple. For the map purpose, I will pin it on Ubud palace as the center of the interest today.
---
LET'S GO!
Sukawati Art Market
This is for you who are in Bali for tourism purposes and not for extended stay. In this market, you can get gifts for a reasonable and fair price. In fact, you can also engage in haggling and before you do that make sure to read my guide on how to become a haggling whiz In this place, expect to spend around 30-60 minutes depending on your interest in shopping. I definitely recommend this place on your last stay instead of your first day in bali.
---
---
Tirta Empul Temple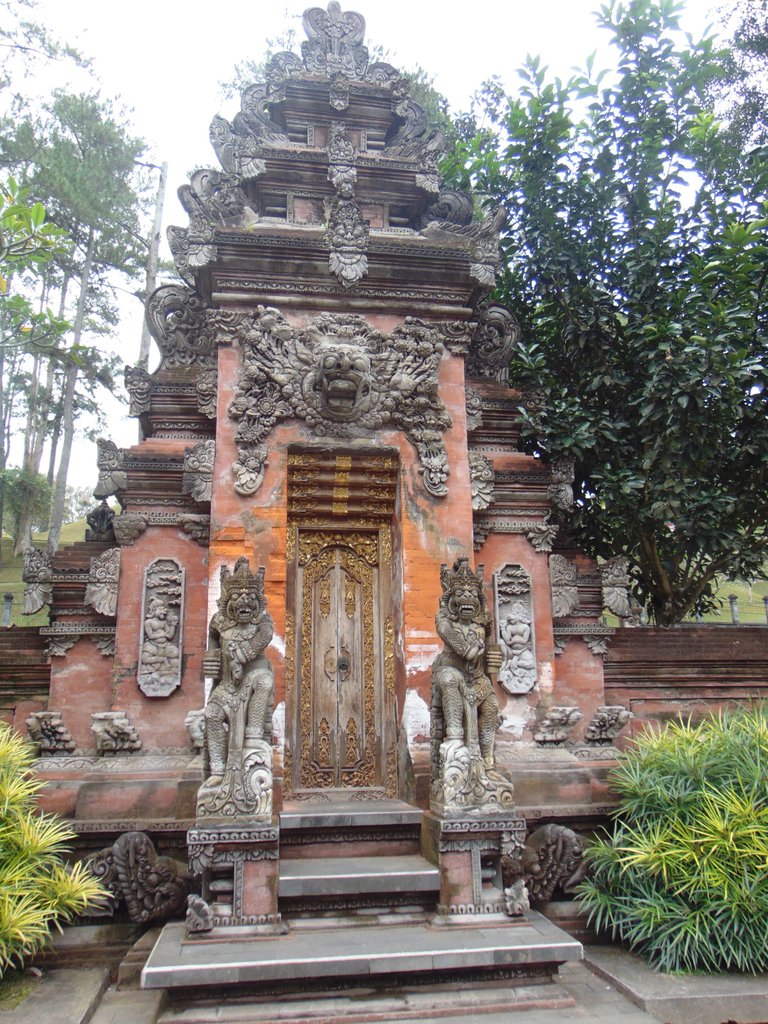 This is a temple with a holy spring adjacent to the former presidential villa. In this place, you can see some Balinese temples, bathing in the springs, and explore the places around it. I would say, if you are into spirituality, this is where to go as you can do a ritual called "melukat" which is actually a ritual to purify your soul and your mind. My mom and I wanted to do the ritual but because we didn't bring extra clothing and just wondered how to do that, we are going to do it on our next visit.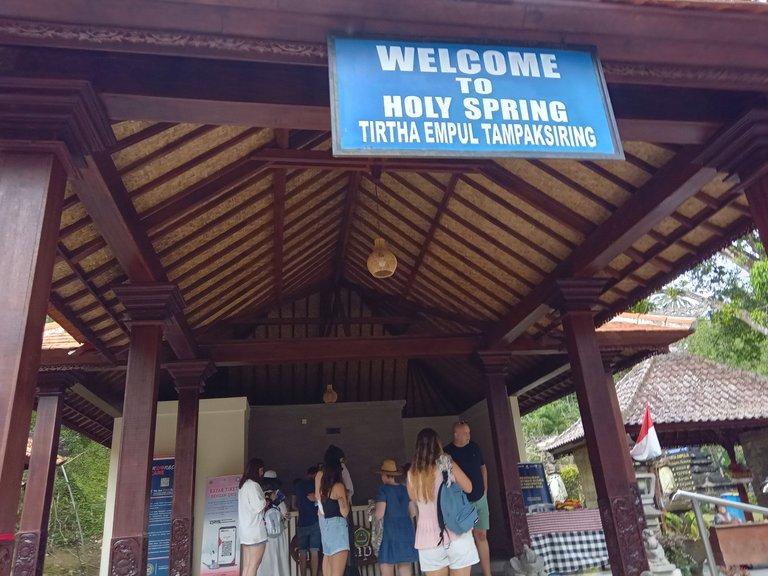 There is an entrance fee to this temple which is around IDR 30000 and slightly more for foreigners. Before entering the temple, we have to wear "sarong" or a cloth to wrap our legs. Everyone has to wear this before entering the sacred temple. Not to mention for females, if you are on your period, please do not attempt to enter the temple. The people around will also ask if you're on period or not. After wrapping ourselves with the cloth, we went inside and saw a massive place and the magical atmosphere was felt the moment I walked through the gate. There were offerings and people praying after doing "melukat". The intricate details of the temple were astonishing. You can also get a tour guide from the place who will explain the place thoroughly. For myself, this is my second visit but for my mom, it was around her 10th time visiting the temple.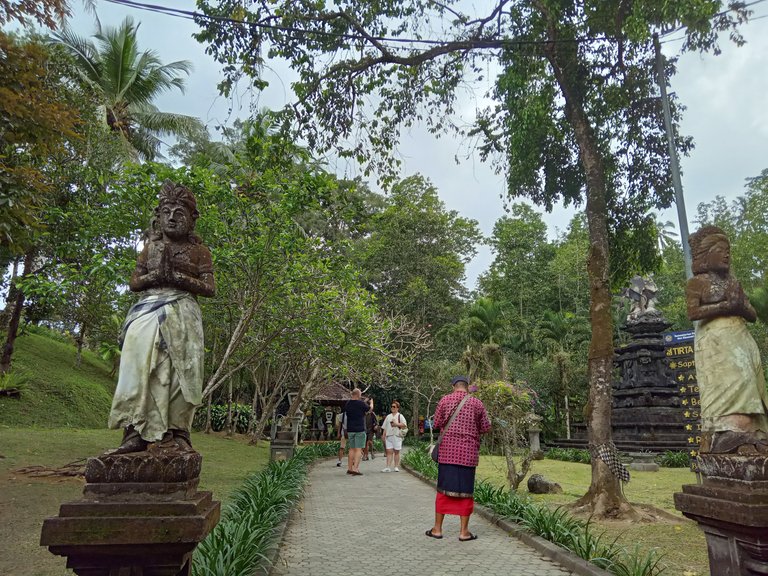 One of the uniqueness of the temple is the holy spring and the source of water that, according to our driver, never dries up. It was bubbling and the water was crystal clear. There are also signs all over the pond to not throw a coin inside as again, it's Bali not Europe's pond. Exploring the whole place can take around 30-60 minutes depending how fast you walk. Then, on the way to the exit, you will walk through souvenir shops where you can see the locals doing some needlework. It's interesting that in this place, they make their own handcrafts and there's no doubt about the quality.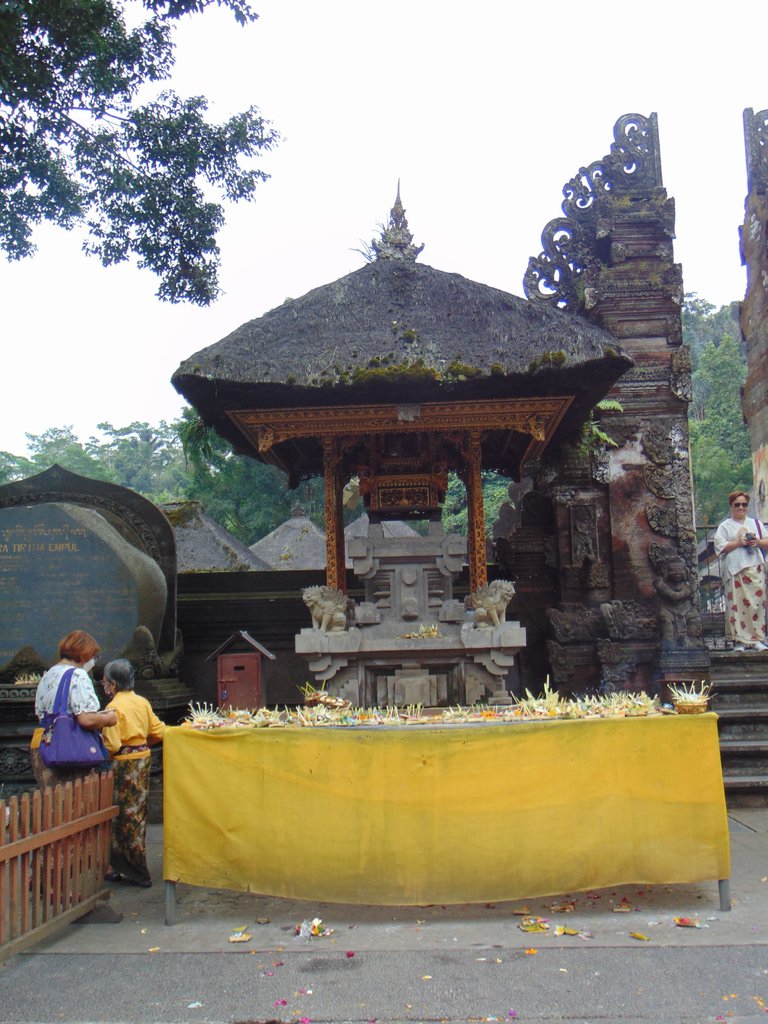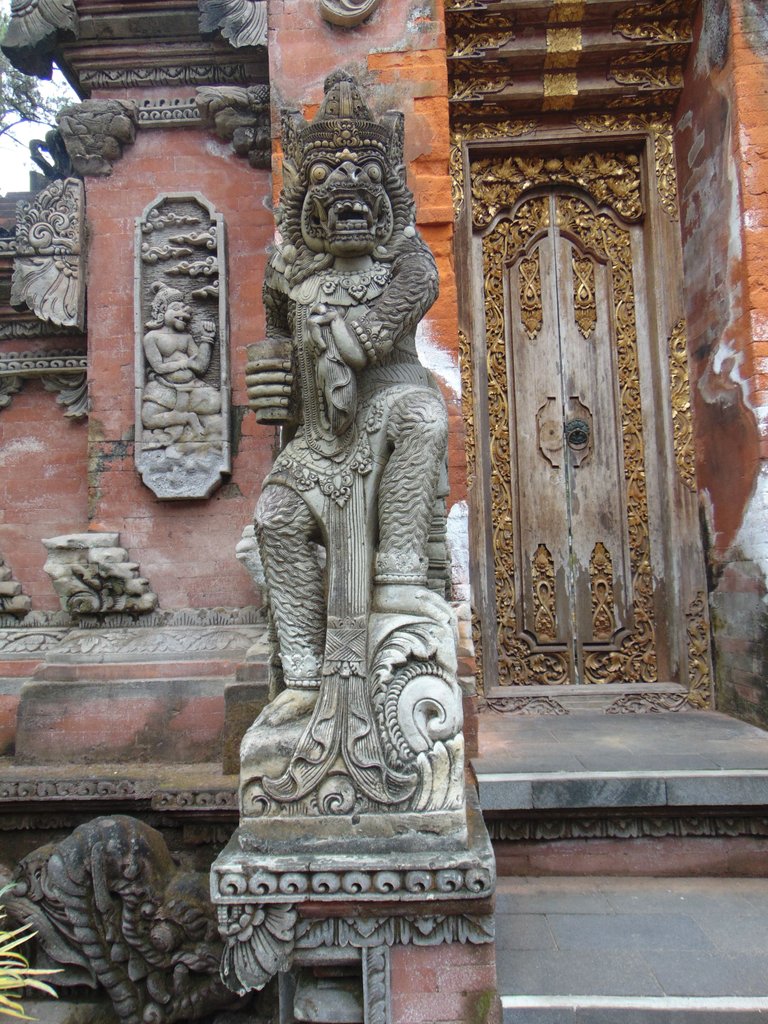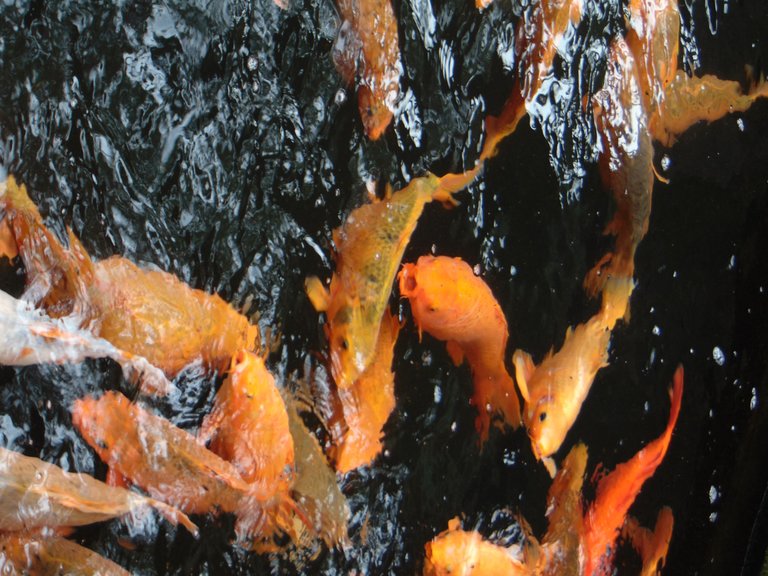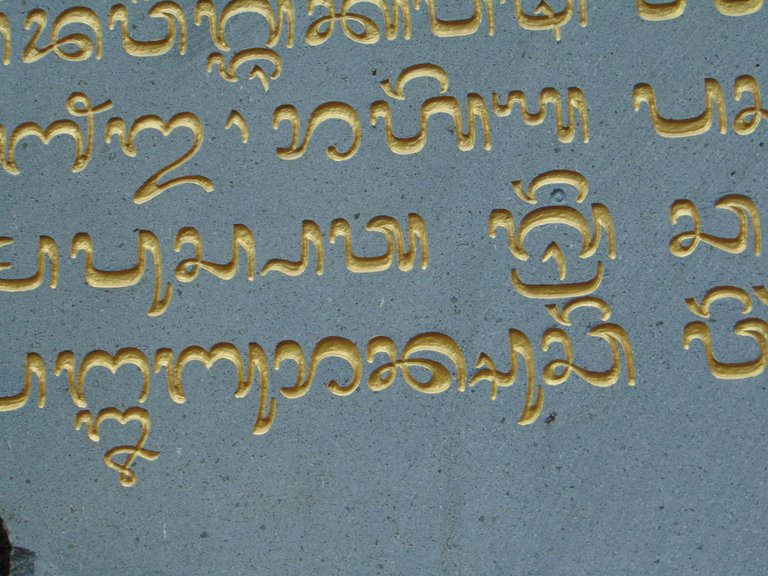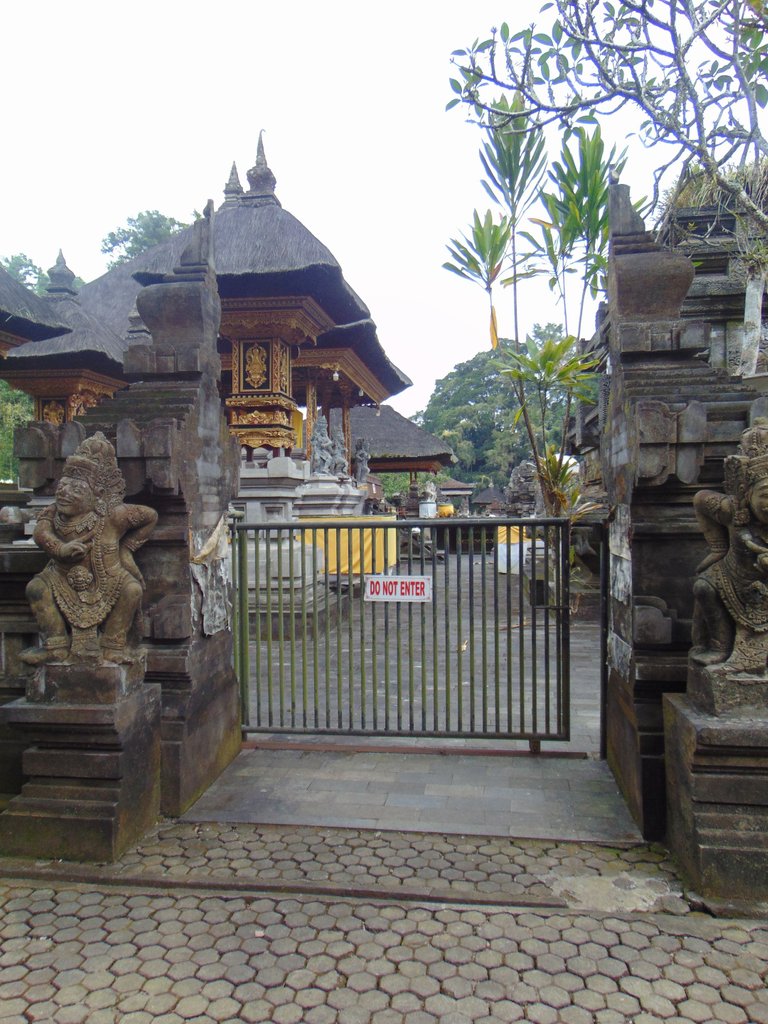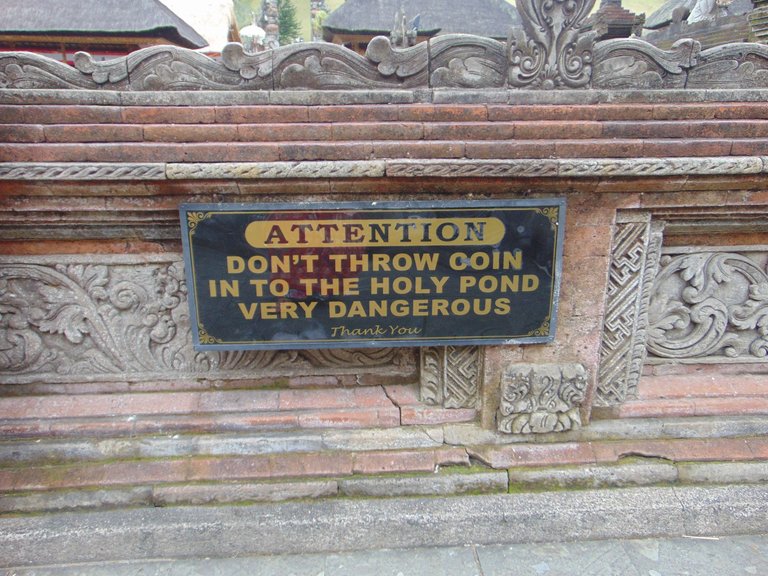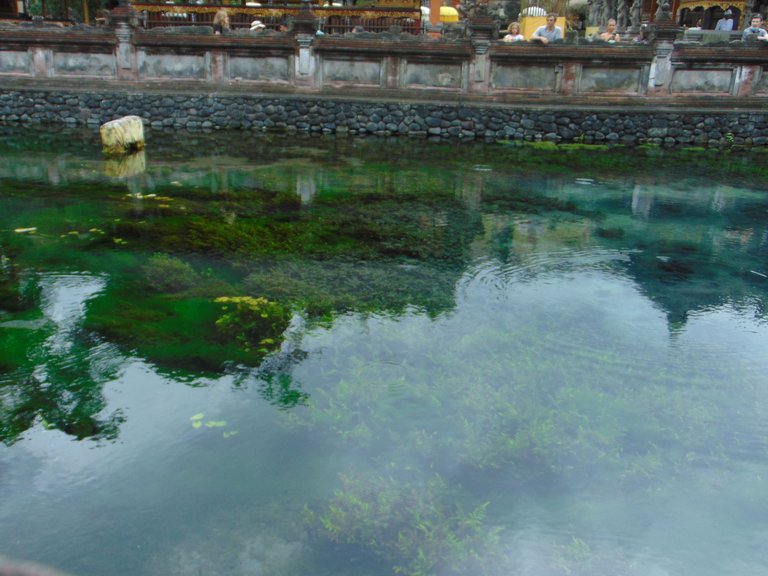 The water source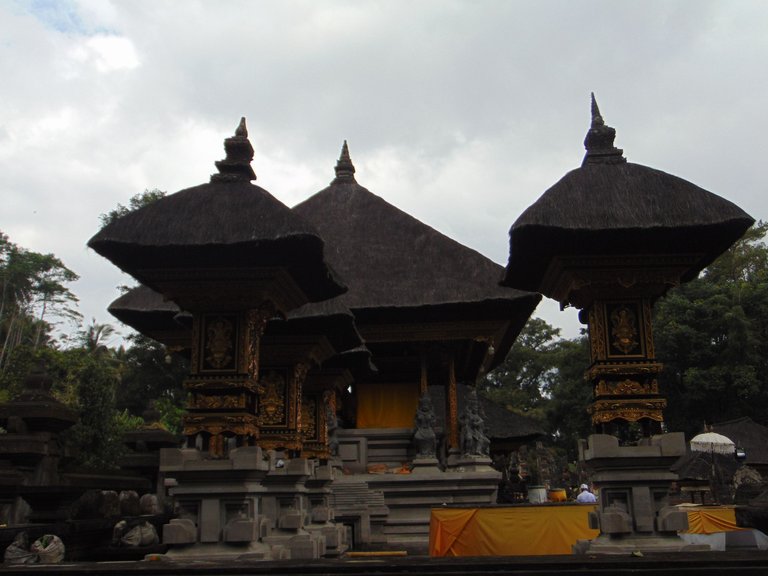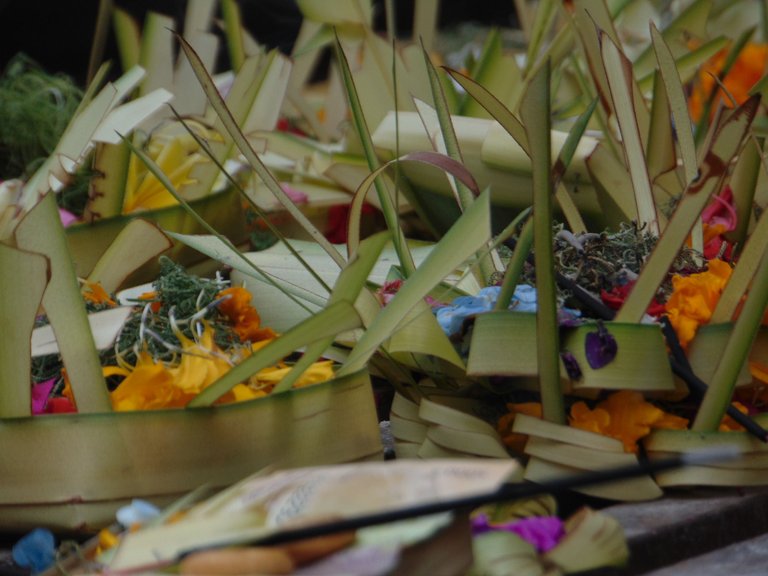 ---
---
Tegalalang Rice Terrace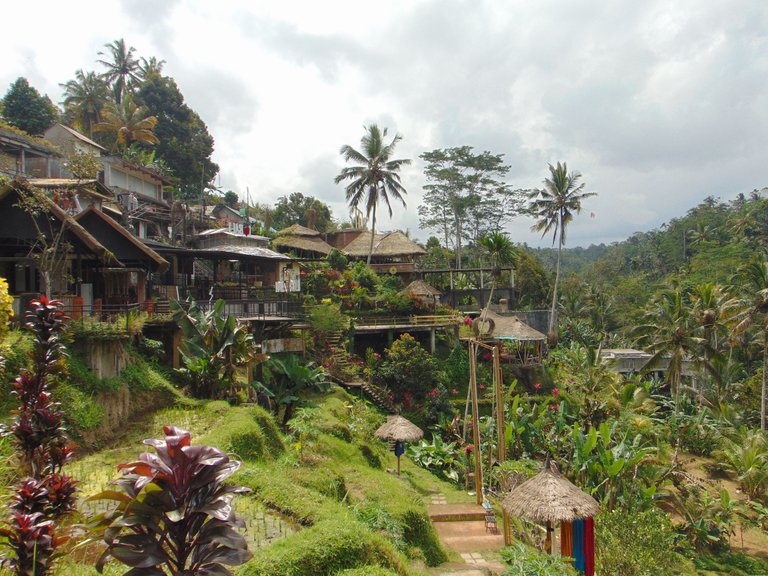 You have probably seen this over instagram way too many times. If you want to do the famous swing, taking pictures with caping (farmer's hat), this is the place to go. Tegalalang is a famous lush paddy field that you can explore around for about 40-60 minutes. The entrance fee for locals was IDR 10.000 and expect a bit more if you are a foreigner. This is also a very exotic destination in Bali and probably would scream, " I've been in Bali" pictures.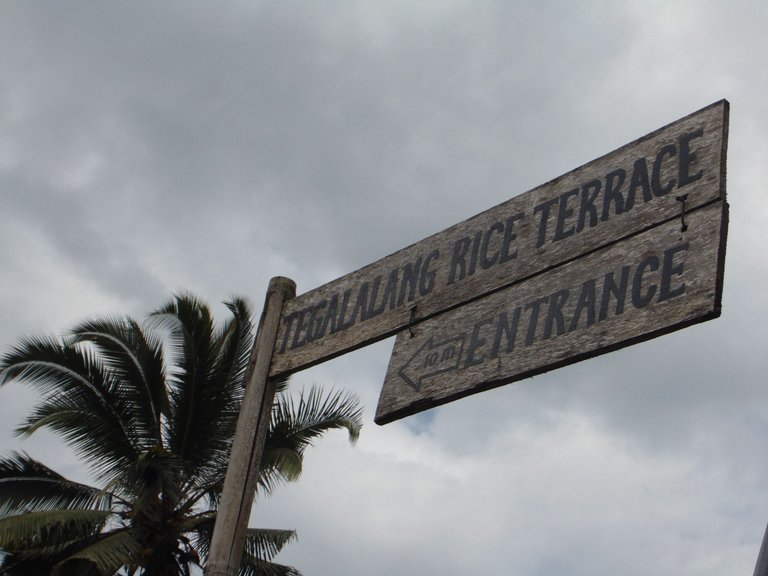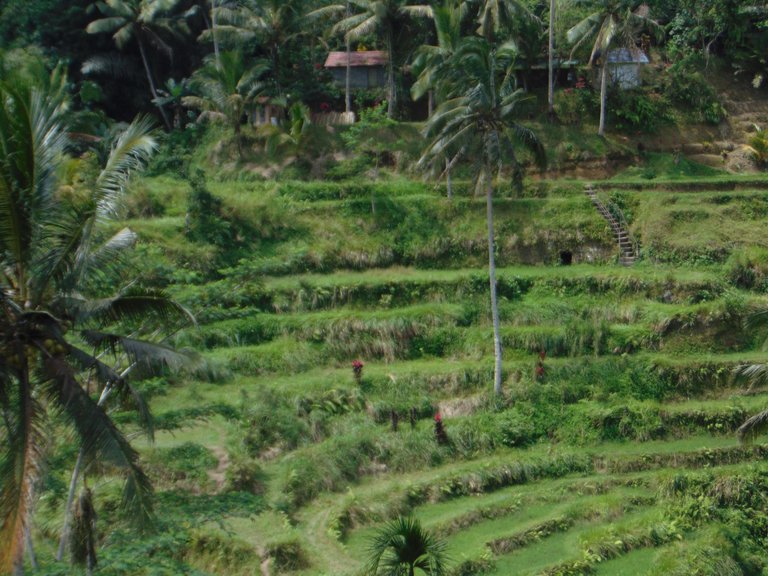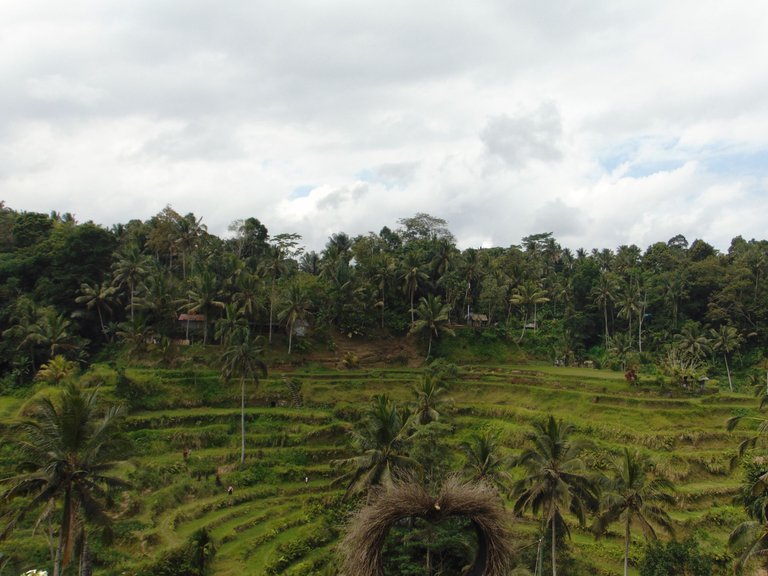 For my mom, this rice terrace didn't quite take her interest but for me, it was definitely refreshing to be in that spot. I have been to this place twice by now and am still mesmerized that places like this exist on earth. After exploring the area, you can also eat out at restaurants and just chill around seeing the rice fields. However, if you are into coffee, you can try luwak coffee around the area on the way to Ubud.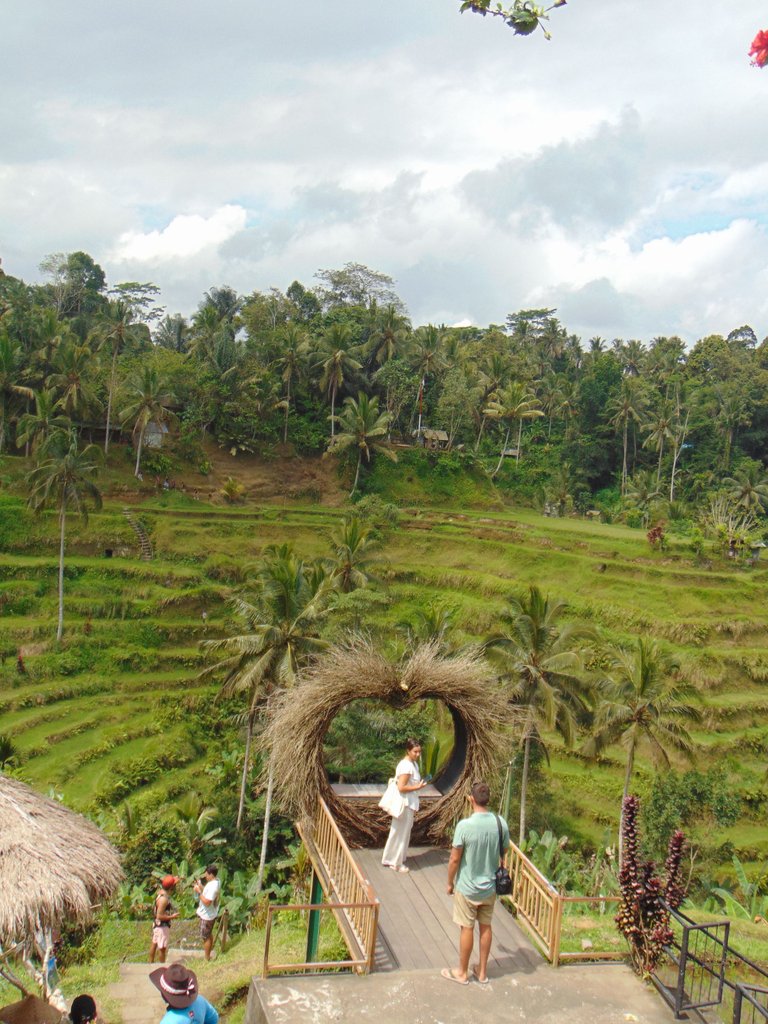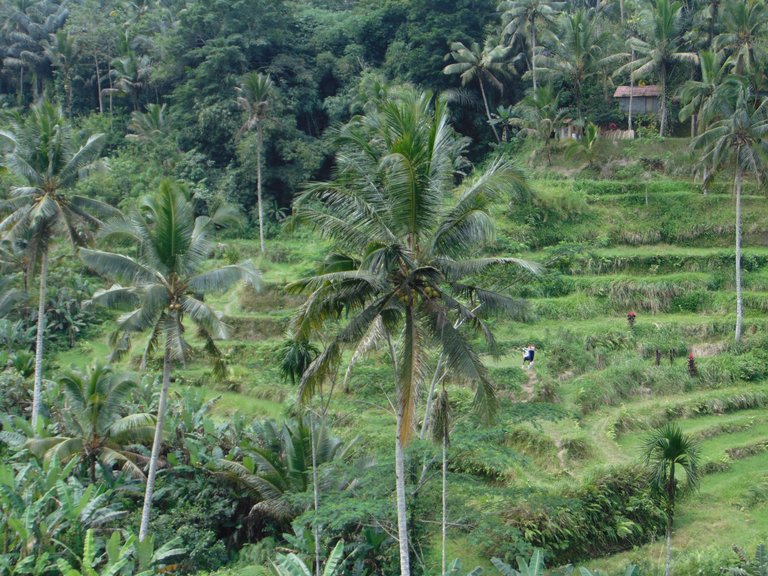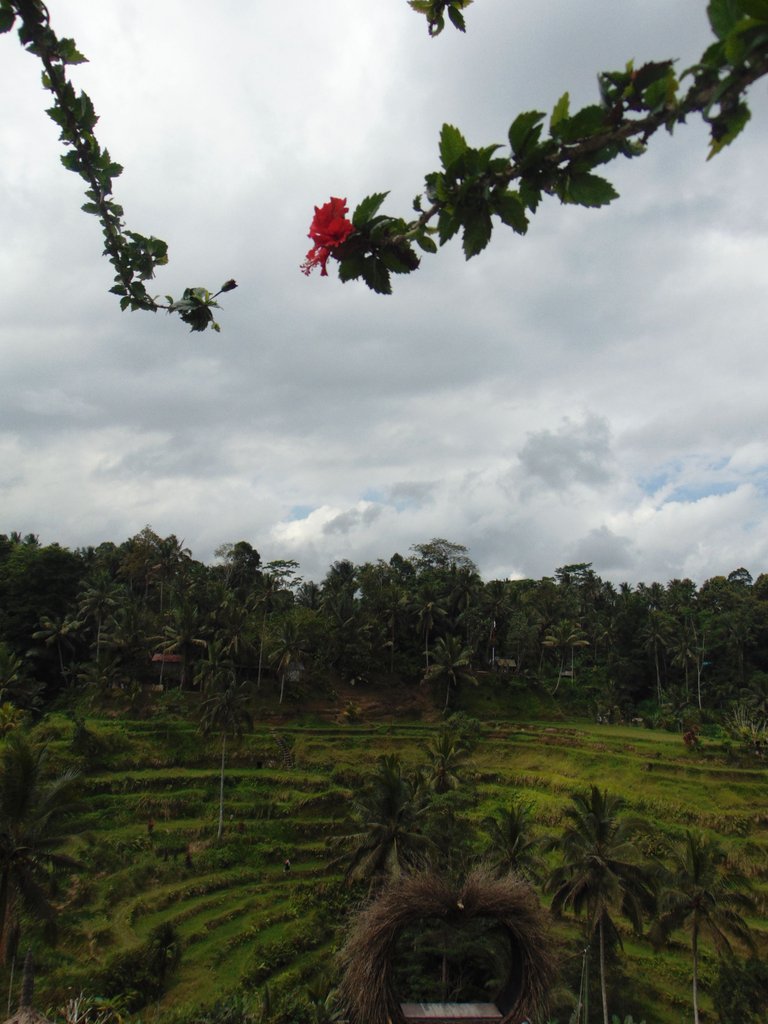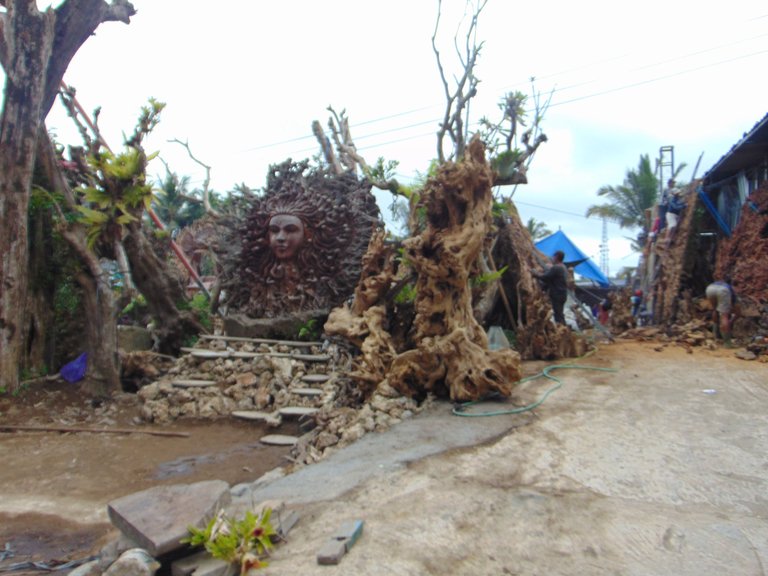 Things you can see on the way to ubud palace
Ubud Palace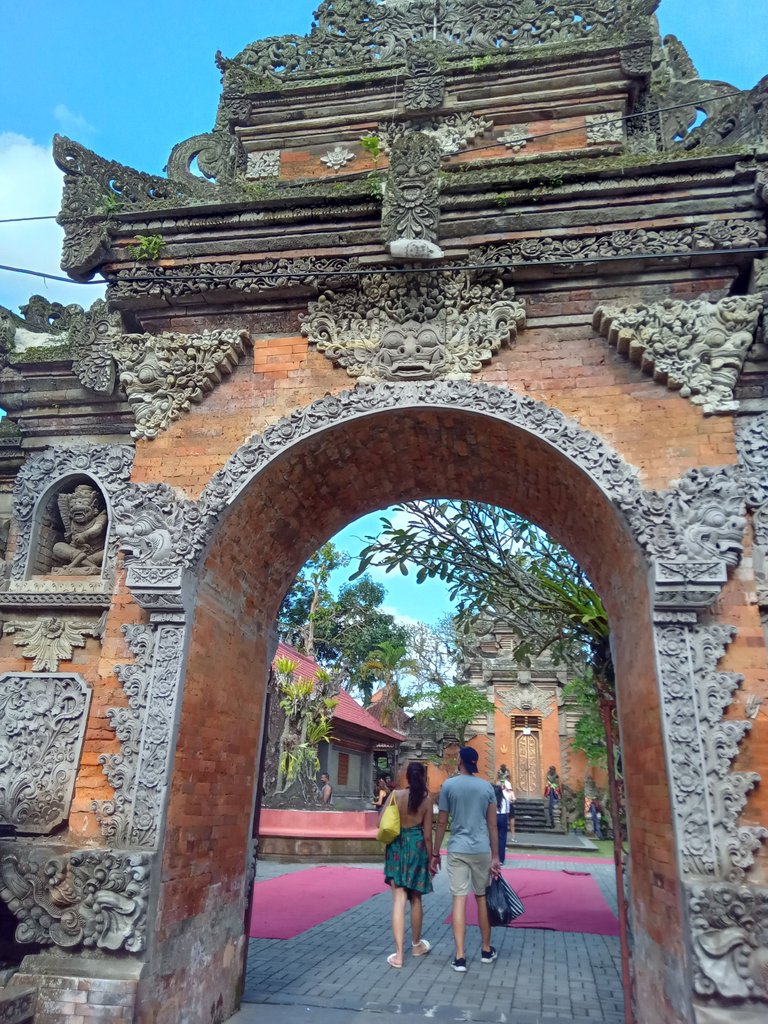 Ubud palace is located in the hearts of Ubud. This place is rich in history and cultural interest. You can learn about Balinese dance and watch its performers from inside the palace. The gate itself has intricate details and you can see that around the area, there's a mix of traditional and modernity surrounding the palace. Ubud palace is also pretty small and the kingdom isn't officially operating on government level unlike Yogyakarta where the king still reigns over its people. If you are a history buff you can read it here Ubud Palace.
From my last visit, this place is now bustling with foreigners. I rarely see locals around except those who sell the food, and those who work in service. As far as my eyes could see, there were only foreigners walking around the area. Ubud palace is also a great place to pin point everything around in Ubud as it's in the middle and amidst many interesting places. There's also no entrance fee to the palace which makes it a great destination if you are on a budget.
Saraswati Temple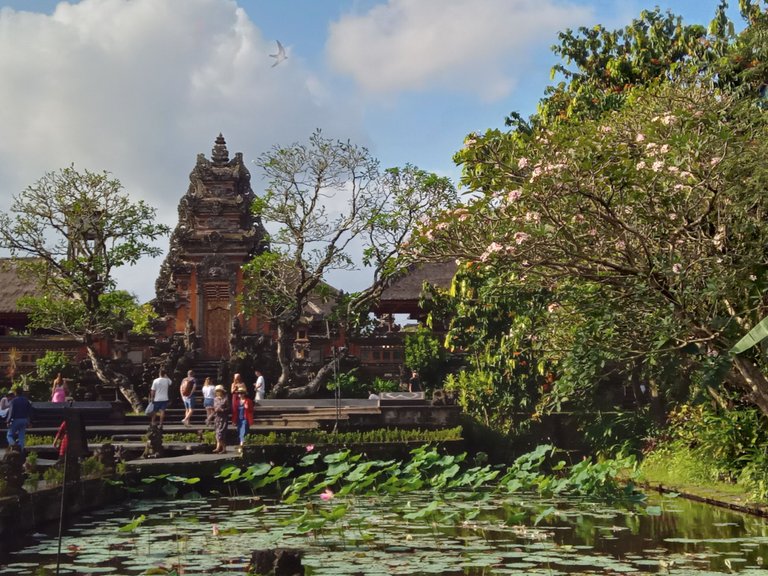 One of my favorite places to go in Ubud is also the saraswati temple where you can also lounge around if you buy coffee from Starbucks. In this temple, there is a lotus pond and many fishes. The temple itself is small and has no entrance fee. It's also great for instagram pictures where you can see many people taking pictures around the area. Like its name, the temple is dedicated to saraswati,the Hindu deity of learning, literature and art .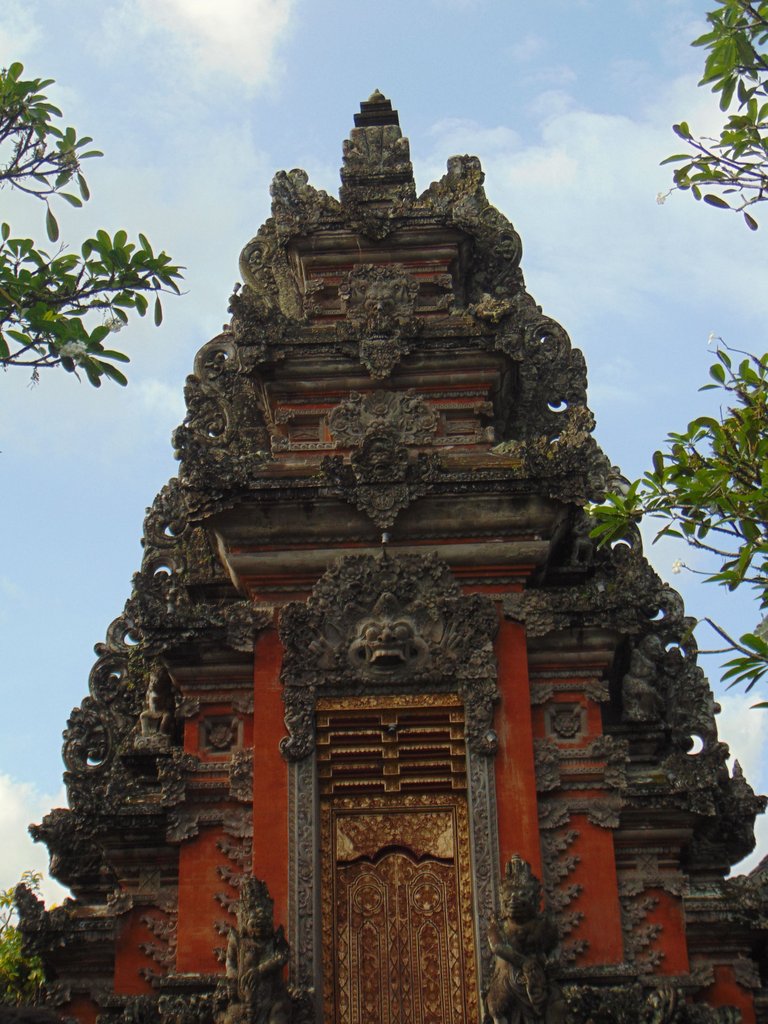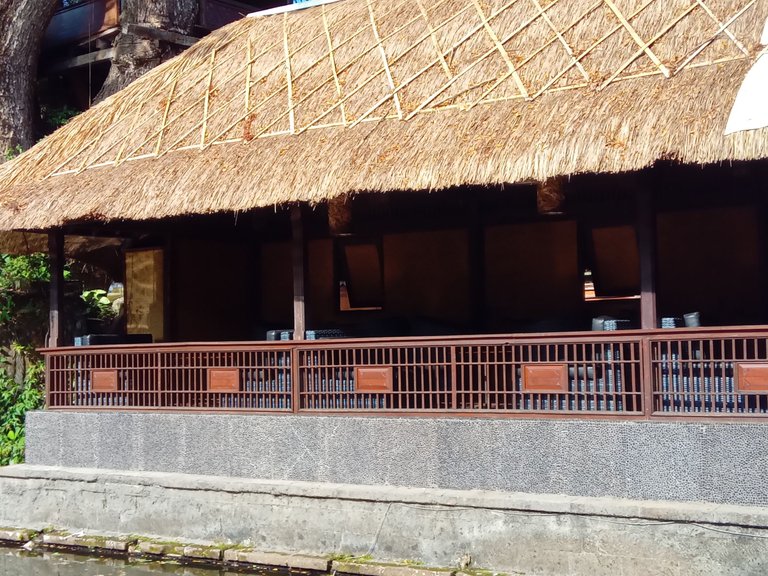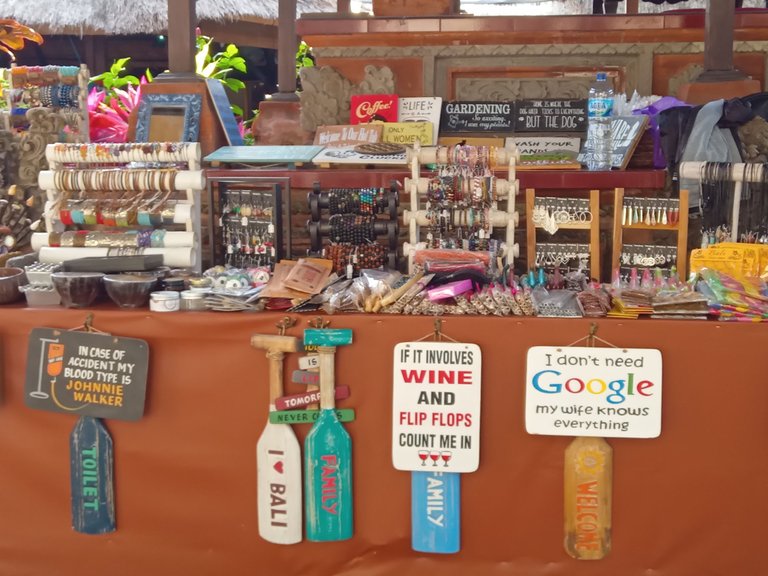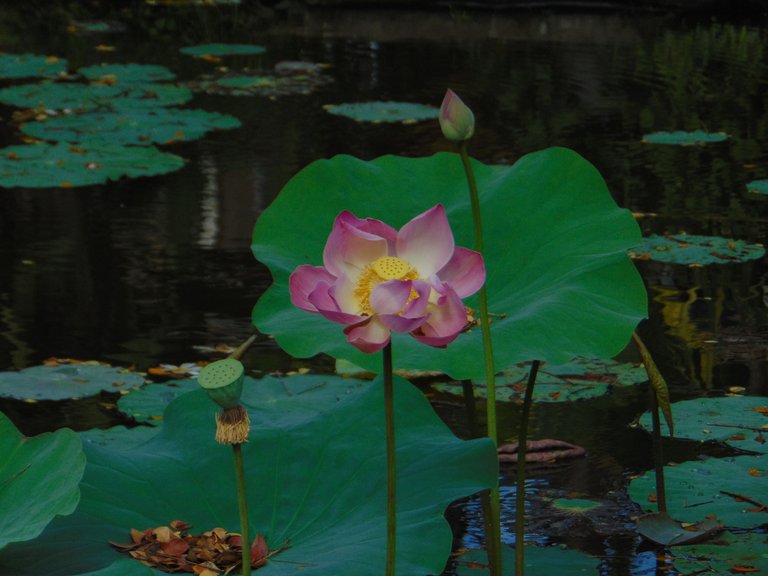 From my last visit, this temple definitely got more visitors and shops inside the temple are already open. I am seeing the trend that during the last three months, tourism is picking up even up to this area. Now, if you are tired of walking around, it's time for a yummy lunch.
Compound's Warung

Ubud is filled with heavenly vegan and vegetarian options. There are many places selling delicious and healthy meals with international standards, meaning there's no MSG. I found the compound's warung just through a google search but ended up loving the place. Compound's warung is located at Jl Hanoman, a small alley filled with homestays, guest houses, and just 10 minutes walk from ubud palace.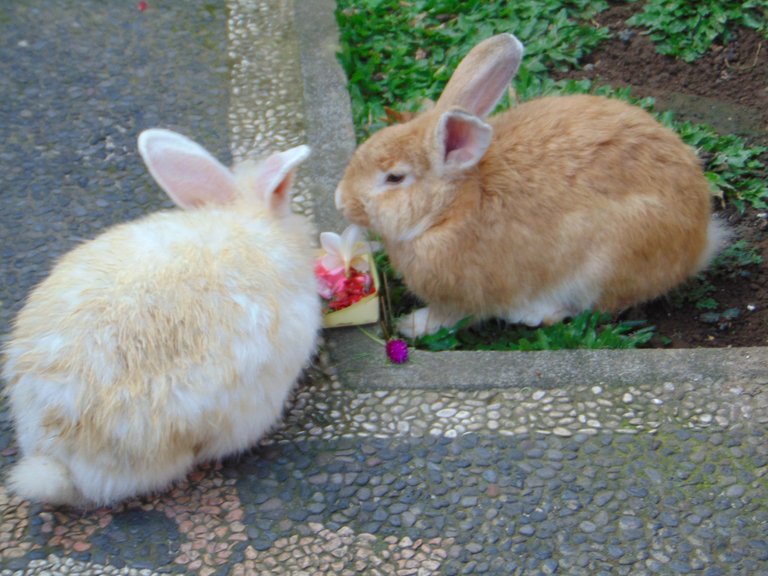 Bunnies that welcomes you!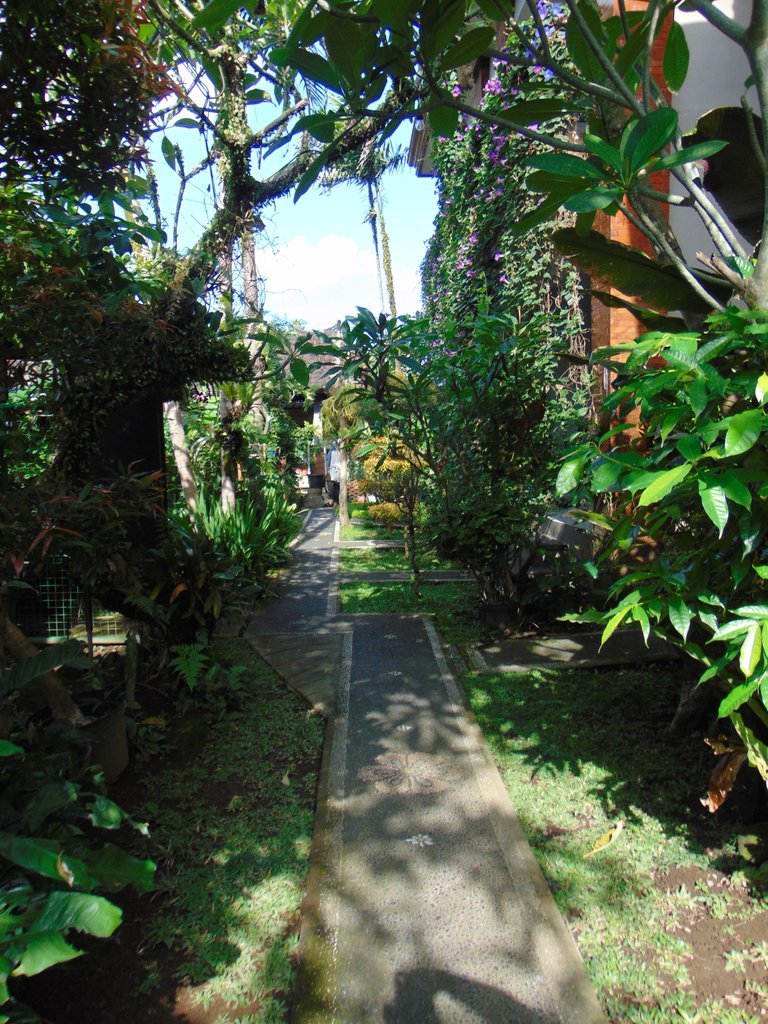 This place is located inside a guest house, so you have to walk through the garden to reach the place but this shouldn't discourage you because visiting the place was another magical experience. The Balinese vibe was felt when we entered the place. This warung serves balinese and local food. They are also vegan and vegetarian friendly as well. The way they served the meal was something extraordinary that I think ubud never disappoint when it comes to food presentation. Meals in this place are also fairly priced and for 2 people expect to spend a minimum IDR 40.000 which definitely will make you full. My mom and I ordered nasi campur and it even came with fruits. Imagine that you spend less than 5$/meal on a nutritious meal like this everyday. I told my mom that no wonder Bali makes us happy because the meal is nutritious and balanced. We also get the beauty of nature that refreshes the mind and the meal that nourishes our body.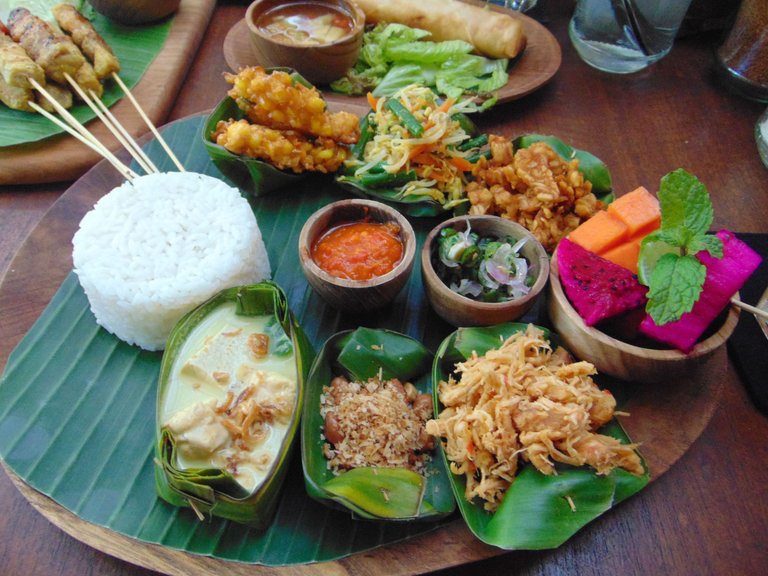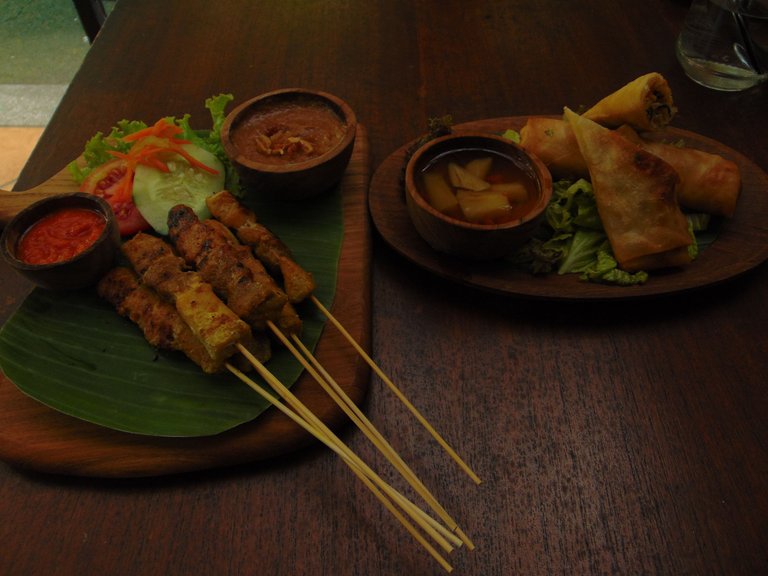 Pork satay and Balinese spring roll style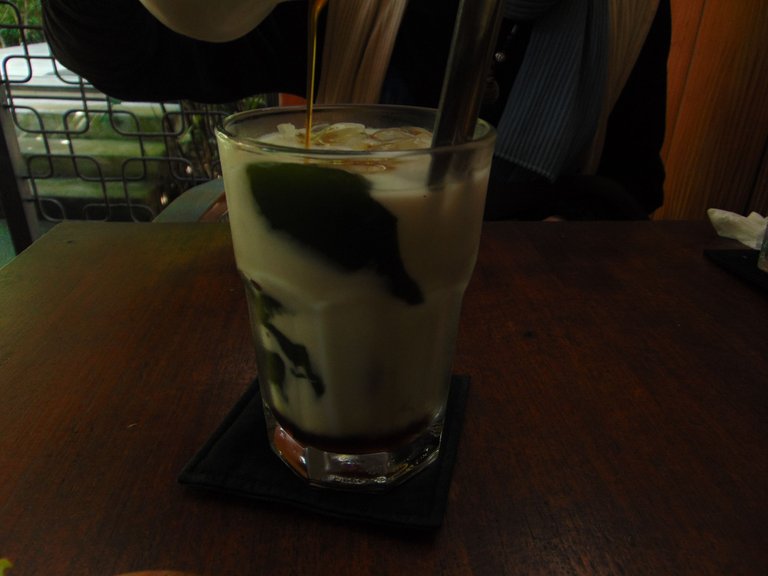 Daluman Ice
---
Itinerary
---
Now, let me show you the itineraries that most people often don't tell you about. I don't know why but people seem to gatekeep how much things cost and the tips. Knowing what to expect from places make things less expensive and you also avoid bad places and potential scams. This is why I prefer to write the information as thoroughly as possible, not just for my personal note but hope this helps others who want to wander in this part of the world.
This itinerary includes transportation, entrance fee, estimation for parking fees and some rough estimation spent on food.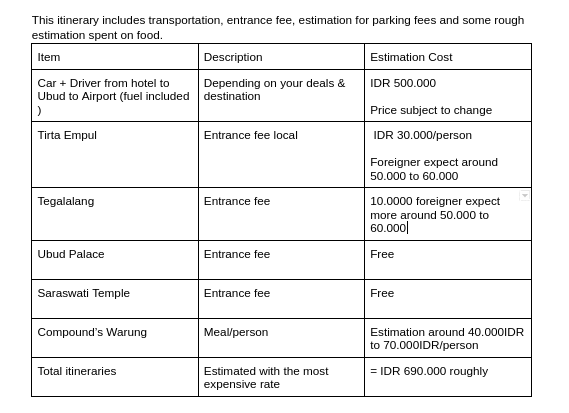 That's a wrap and things you can do for 6 hours in Ubud and its itineraries.
Hope you enjoy these recommendations and this itinerary guide!

Mac's Pinmapple Travel List

Don't hesitate to upvote for more content like this ! You can also support me below!

---
𝘔𝘢𝘤 𝘪𝘴 𝘢 𝘴𝘦𝘭𝘧-𝘦𝘮𝘱𝘭𝘰𝘺𝘦𝘥 𝘯𝘪𝘯𝘫𝘢. 𝘈 𝘵𝘺𝘱𝘪𝘤𝘢𝘭 𝘪𝘯𝘵𝘳𝘰𝘷𝘦𝘳𝘵 𝘪𝘯 𝘭𝘰𝘷𝘦 𝘸𝘪𝘵𝘩 𝘭𝘪𝘵𝘦𝘳𝘢𝘵𝘶𝘳𝘦, 𝘣𝘰𝘰𝘬𝘴, 𝘵𝘦𝘤𝘩𝘯𝘰𝘭𝘰𝘨𝘺 𝘢𝘯𝘥 𝘱𝘩𝘪𝘭𝘰𝘴𝘰𝘱𝘩𝘺. 𝘛𝘩𝘪𝘴 𝘪𝘴 𝘩𝘦𝘳 𝘱𝘦𝘳𝘴𝘰𝘯𝘢𝘭 𝘣𝘭𝘰𝘨 𝘵𝘩𝘢𝘵 𝘤𝘰𝘷𝘦𝘳𝘴 𝘩𝘦𝘳 𝘫𝘰𝘶𝘳𝘯𝘦𝘺 𝘥𝘦𝘭𝘷𝘪𝘯𝘨 𝘪𝘯𝘵𝘰 𝘱𝘩𝘰𝘵𝘰𝘨𝘳𝘢𝘱𝘩𝘺, 𝘵𝘳𝘢𝘷𝘦𝘭, 𝘯𝘰𝘰𝘵𝘳𝘰𝘱𝘪𝘤𝘴, 𝘱𝘳𝘰𝘥𝘶𝘤𝘵𝘪𝘷𝘪𝘵𝘺, 𝘮𝘪𝘯𝘪𝘮𝘢𝘭𝘪𝘴𝘵 𝘭𝘪𝘧𝘦𝘴𝘵𝘺𝘭𝘦, 𝘤𝘺𝘣𝘦𝘳𝘴𝘦𝘤𝘶𝘳𝘪𝘵𝘺, 𝘢𝘯𝘥 𝘭𝘢𝘯𝘨𝘶𝘢𝘨𝘦𝘴. 𝘐𝘯 𝘩𝘦𝘳 𝘧𝘳𝘦𝘦 𝘵𝘪𝘮𝘦, 𝘴𝘩𝘦 𝘦𝘯𝘫𝘰𝘺𝘴 𝘭𝘦𝘢𝘳𝘯𝘪𝘯𝘨 𝘷𝘢𝘳𝘪𝘰𝘶𝘴 𝘵𝘩𝘪𝘯𝘨𝘴. 𝘐𝘧 𝘺𝘰𝘶 𝘭𝘪𝘬𝘦 𝘩𝘦𝘳 𝘤𝘰𝘯𝘵𝘦𝘯𝘵, 𝘥𝘰𝘯'𝘵 𝘩𝘦𝘴𝘪𝘵𝘢𝘵𝘦 𝘵𝘰 𝘶𝘱𝘷𝘰𝘵𝘦, 𝘭𝘦𝘢𝘷𝘦 𝘢 𝘤𝘰𝘮𝘮𝘦𝘯𝘵 𝘰𝘳 𝘢 𝘧𝘦𝘦𝘥𝘣𝘢𝘤𝘬. 𝘈 𝘳𝘦-𝘣𝘭𝘰𝘨 𝘪𝘴 𝘢𝘭𝘴𝘰 𝘢𝘱𝘱𝘳𝘦𝘤𝘪𝘢𝘵𝘦𝘥.
---
---