From A Coffee Chain To A Bottled Retail Coffee
The South East Asia market is something intriguing to look at. Almost every business in SEA tries to come up with the equivalent of western brands. Similarly, that also happens in the coffee industry and market.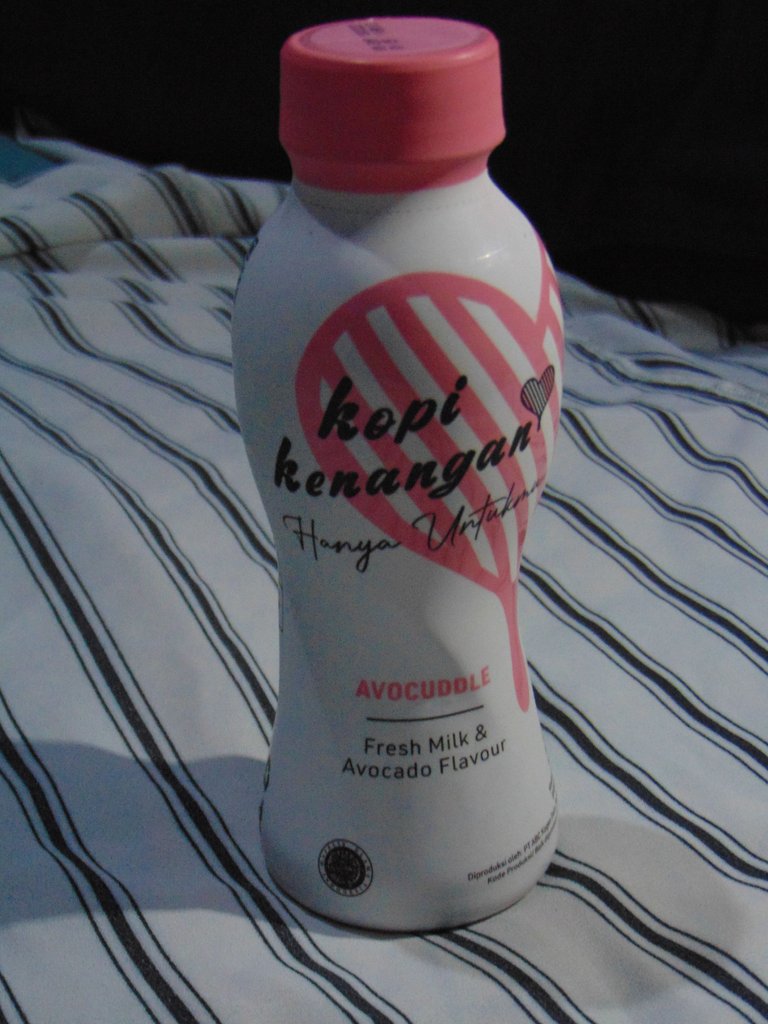 When it comes to western brands we are all familiar with Starbucks. However, in recent years, there's a company called "Kopi Kenangan" which tries to leverage its brand to go in a similar direction as Starbucks, by going into retail. In this post, not only will I talk about their coffee taste but also the differences and why it's an interesting trend to look into.
The fearless coffee startup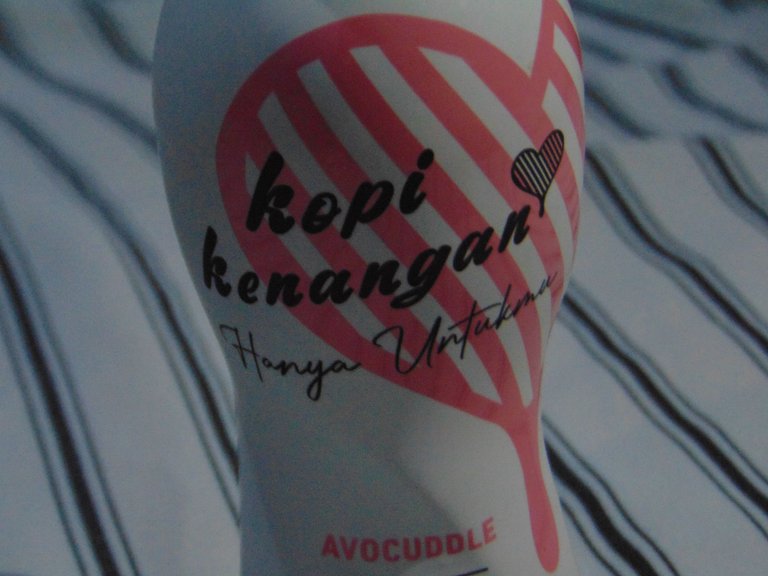 Kopi kenangan started way back in 2017. It starts off by opening some stalls like many other chain coffee shops. Even from the looks of some of their coffee shop architecture, it tries to mimic starbucks. Though there are slight differences, if you are familiar with starbucks, you'd get the familiarity inside their coffee shops. By now the coffee itself has 3 HQ spread through 3 SEA countries. Now, what intrigues me about this company is that only within 5 years, they are bold enough to get into retail.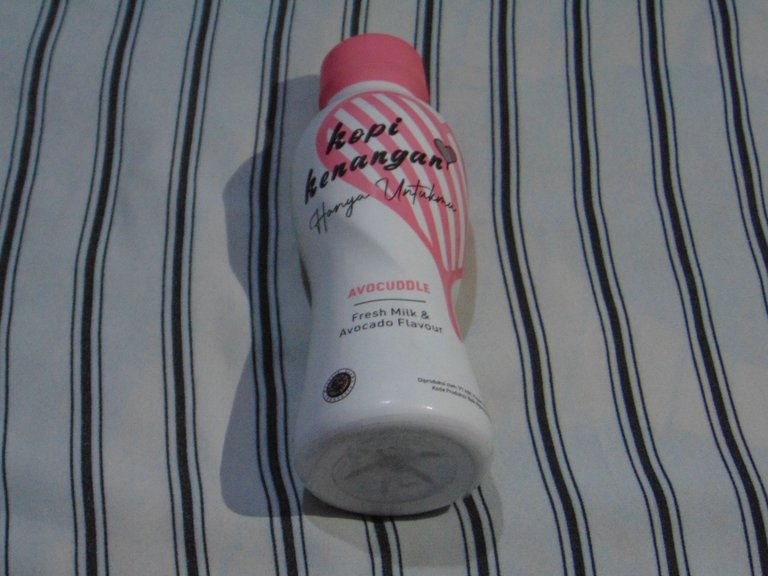 From what I recall, I started seeing their coffee on shelves around early of this year at a major supermarket. By now, I even see them available even in a small town convenience store. In my opinion, that i s the difference between Starbucks and them. The Kopi Kenangan segment market is not that premium. It is available anywhere and more accessible than Starbucks bottled coffee (frappuccino)that can only be found in major cities in Indonesia. Arguably, that is the first time I am seeing something that used to be an Indonesian coffee chain extended their product into retail.
Taste Test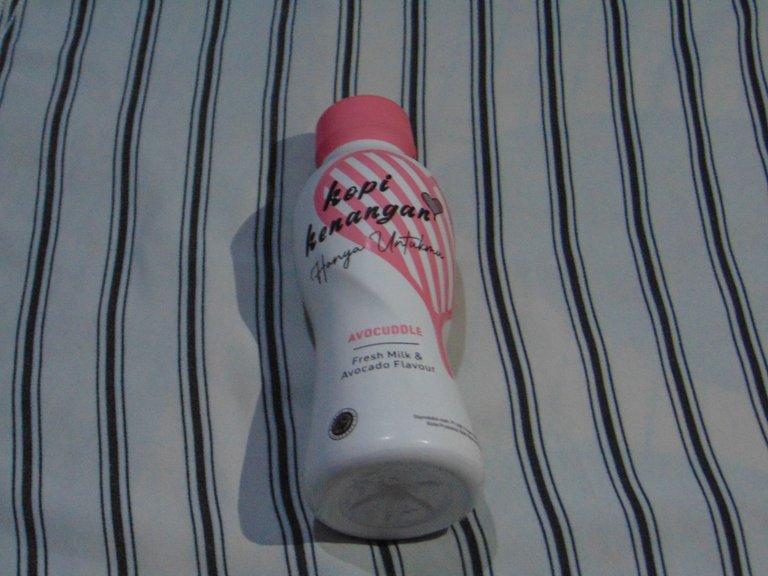 Kopi kenangan itself launched three flavors that includes avocuddle(avocado coffee), mantancino (cappuccino coffee), and black aren (palm sugar coffee). Those are what I see at the stores.
The prices that they offer are really cheap and under 1$ coffee. I got the avocuddle because I am curious about how it tastes and the actual ingredients on it. For something that cheap, I was not expecting much and I was right. The coffee itself uses instant coffee with 1,1% and the milk is 20% whilst the rest is synthetic ingredients.
When it comes to the coffee bottle, it is similar to many retail coffee with similar prices. They use plastic bottled with a curve that makes it easier to grab. It all just makes sense given the cost and the grab&go brand. When I opened the bottle, the aroma was bold, I could smell the mixture of avocado and coffee. However, when it comes to the taste, the milk was overpowering the coffee taste which again, made sense given the ratio. I would put a caution to anyone who has GERD and is sensitive to coffee. Even I stopped drinking it after a few sips because if I finished the whole bottle, I knew I would put myself through a miserable evening.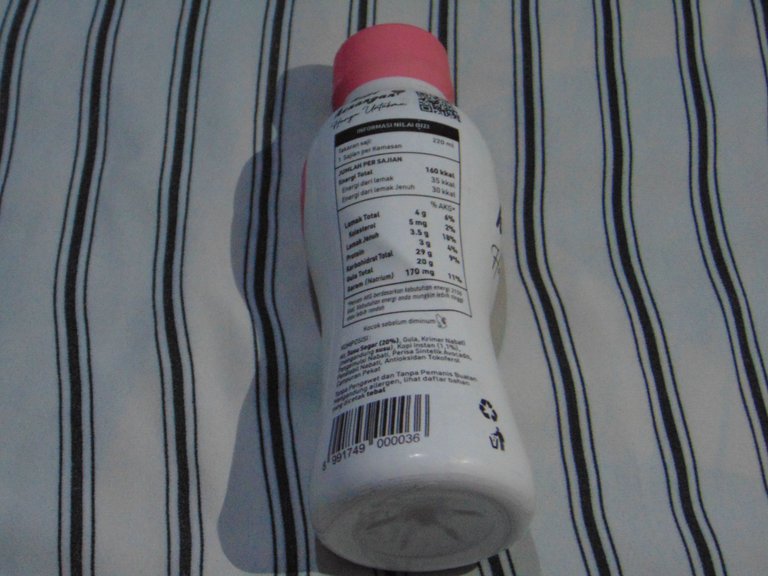 Interestingly, going to retail was not something I expected of them. It's quite challenging to survive in the Indonesian market specifically when it comes to coffee. It takes a certain understanding to finally get into retail and hoping that it's not a failed experiment. Indonesian coffee culture is somewhat unique and way different than the western counterparts. The people also still go to small coffee places (not even a coffee shop) to enjoy coffee. So, it would be interesting to see if people actually purchase their coffee and enjoy/liking it. Also, after reading some experiences just from hivers alone, they mentioned that strange taste after drinking the coffee and some mention about GERD.
What's my verdict?
Personally, after drinking the bottled coffee from Kopi kenangan, I would not be able to finish it. That is different from my experience drinking coffee from other brands with similar prices. Let's just say even nescafe canned still tastes better than this coffee.
Finally, there are also some other coffee chains that I wondered if they also plan going into retail. Since by now that seem to be another trend in the coffee industry. I just hope the next company that plans to get into retail would considering using glass bottles with more coffee contain even if it's sold at a premium price such products from Gambino. Not to mention, I also hope they don't add too many synthetic ingredients into it.


Don't hesitate to upvote for more content like this !

---
Mac is a jack of all trades. A typical introvert in love with literature, books, technology and philosophy. She is also so into nootropics, productivity, minimalist lifestyle, cybersecurity, and languages. Other than that, she is passionate about cooking and traveling. In her free time, she enjoys learning various things. If you like her content, don't hesitate to upvote, leave a comment or a feedback. A re-blog is also appreciated.
---
---