Feathered Friends - Sooty-headed bulbul chillin' before sunset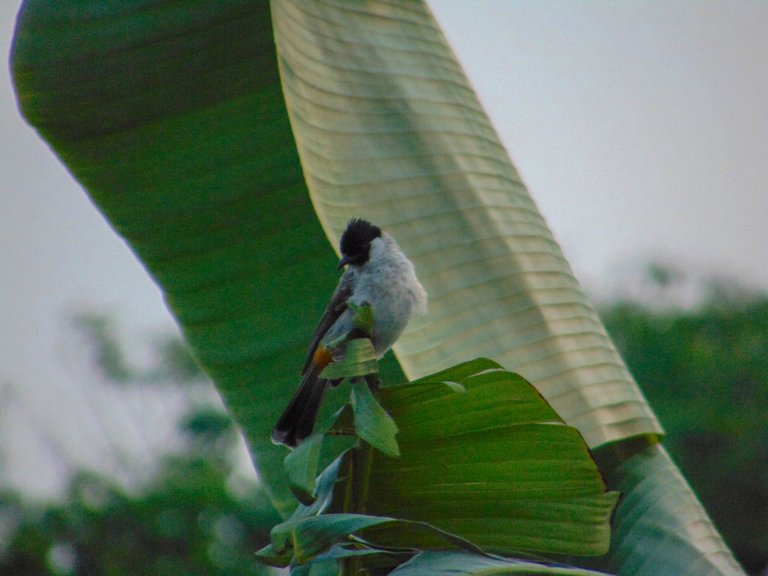 I am quite envious of those who live in the suburbs or the countryside.
For me, to even get a sight of a bird or any flying creatures, I would have to climb up the highest wall in my house to get a sight of my neighbor's hidden open garden with interesting birds around. It is a small open field with some banana trees and plantations. Though it looks a bit abandoned , the place attracts sooty-headed bulbul and other birds.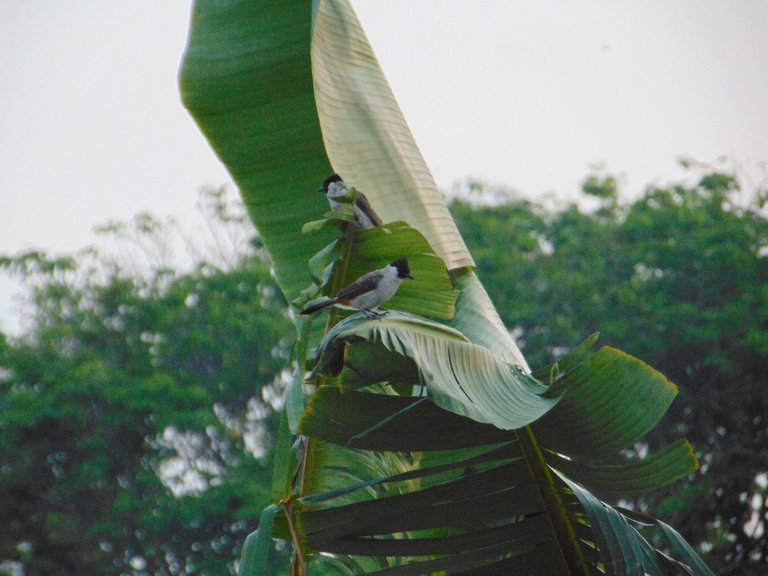 The sooty headed bulbul (Pycnonotus aurigaster) itself is commonly found around South East Asia. They are known to have a beautiful voice and according to the locals, petting the bird would bring luck and wealth.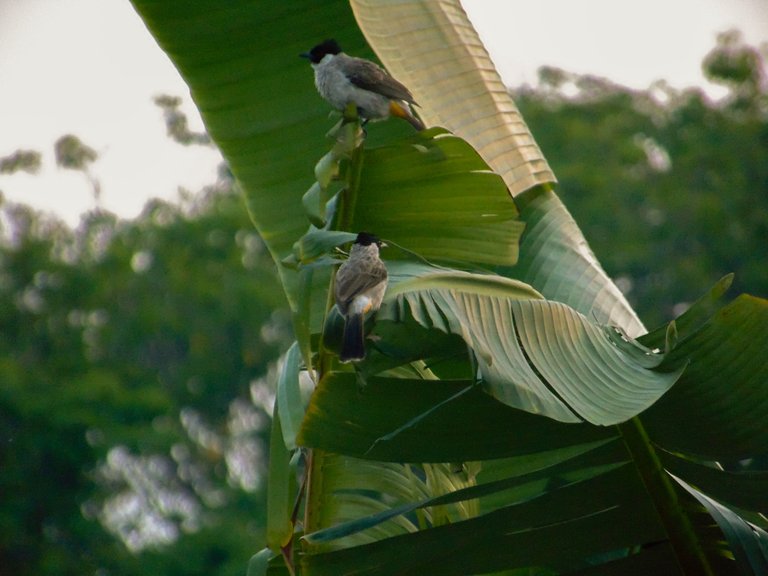 From what I learn, they like hanging out around banana trees which makes sense because they often visit my neighbor. So as you can see in these pictures, they were perching on one of their favorite places, a banana tree.
The bird that I captured was not alone. They seemed to be enjoying the view before dawn and just chilling around. What I find most interesting about the bird is their mohawk-like features and also their small golden spot in their body.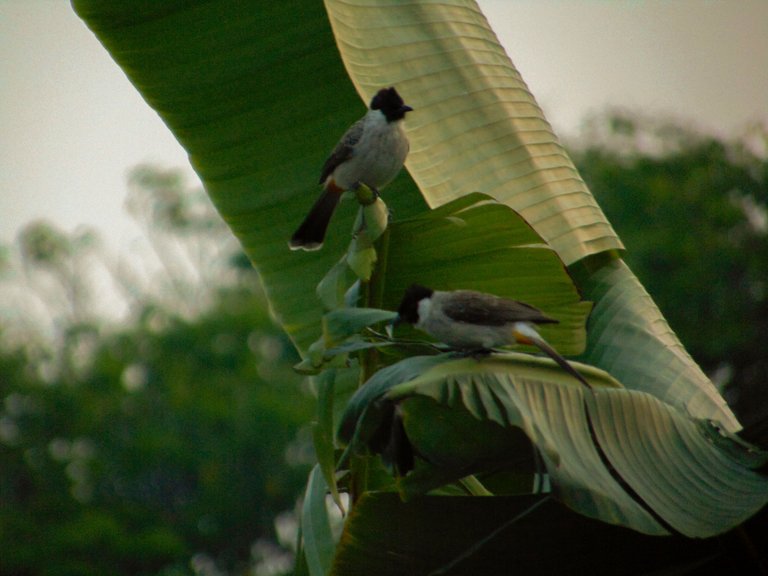 As the sky got darker, they flew away and I got down from the wall. That was enough for the day where I was happy to capture these feathery friends. All these reminded me of places in the countryside that I used to visit where birds would just chillin around bothered about anything.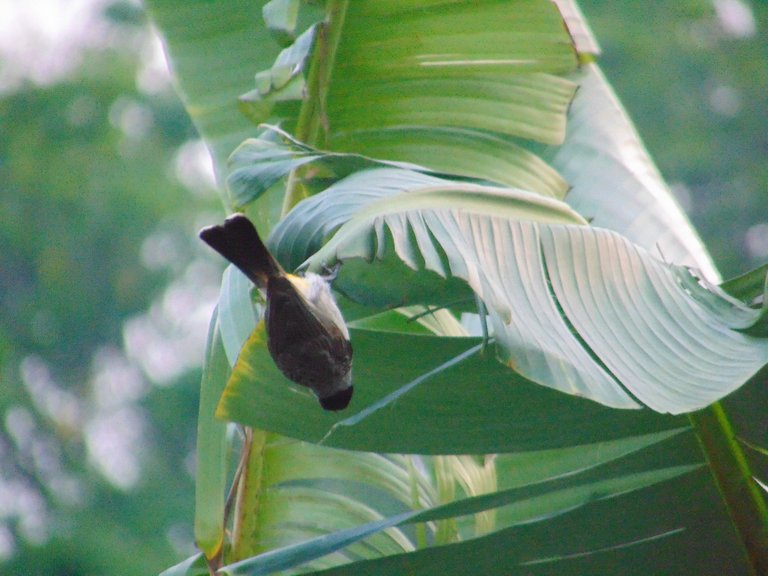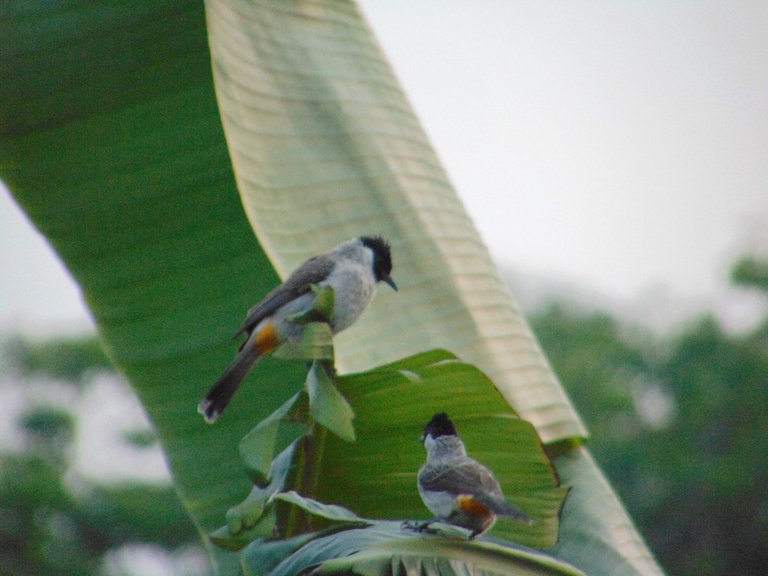 Camera: Sony DSC-H300
Post Processing : Adobe lightroom


Don't hesitate to upvote for more content like this !

---
Mac is a jack of all trades. A typical introvert in love with literature, books, technology and philosophy. She is also so into nootropics, productivity, minimalist lifestyle, cybersecurity, and languages. Other than that, she is passionate about cooking and traveling. In her free time, she enjoys learning various things. If you like her content, don't hesitate to upvote, leave a comment or a feedback. A re-blog is also appreciated.
---
---