medicinal properties of lemon and baking soda/propiedades medicinales del limón y bicarbonato de sodio/(ESP/ENG)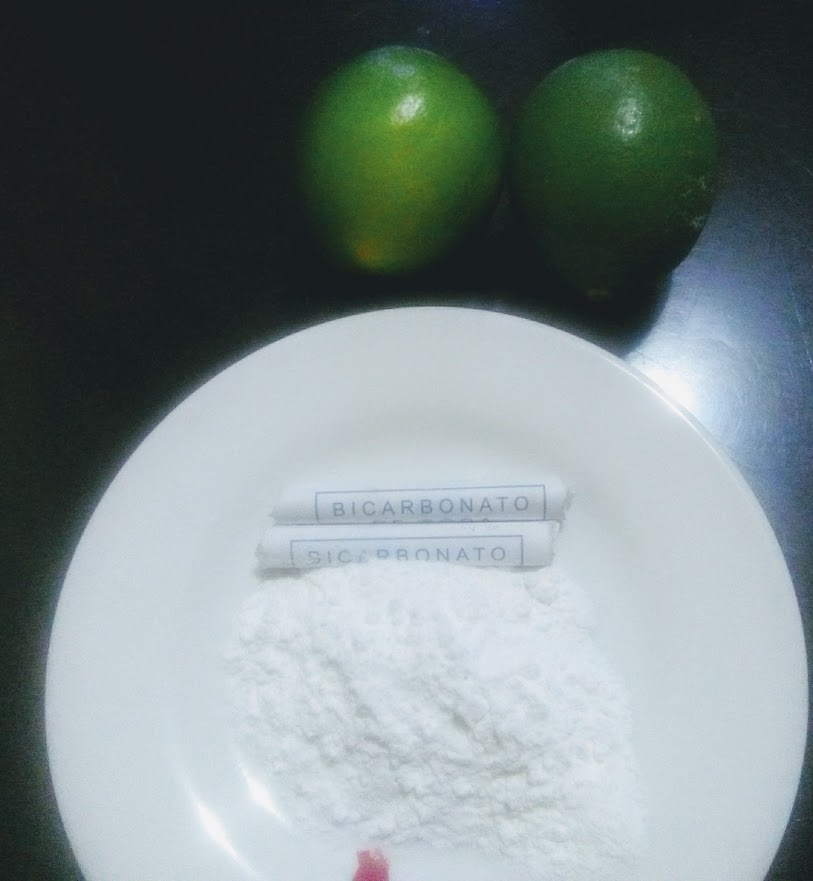 Buenas tardes apreciados hivenautas, un saludo para todos los miembros de esta maravillosa comunidad @naturalmedicine.
-Good afternoon dear hivenauts, greetings to all members of this wonderful community @naturalmedicine
Hoy quiero compartir unos de mis aliados favoritos para el cuidado del cuerpo, por sus múltiples beneficios y usos para la salud y el bienestar, en mi hogar nunca deben faltar. Como es bien sabido el Limón es alto en vitamina C, antioxidante y antiséptico, efectivo para combatir la gripe, resfriados y enfermedades respiratorias. Por su parte el Bicarbonato de sodio llamada también sal de vichy es un antiacido, antiséptico y alcanilizante natural con múltiples usos desde la cocina, tratamientos de bellezas, y hasta para la limpieza en el hogar.
-Today I want to share some of my favorite allies for body care, for its many benefits and uses for health and well-being, in my home they should never be missing. As is well known, Lemon is high in vitamin C, an antioxidant and antiseptic, effective in fighting flu, colds and respiratory diseases. For its part, sodium bicarbonate also called vichy salt is an antacid, antiseptic and natural alkalizer with multiple uses from the kitchen, beauty treatments, and even for cleaning at home.
Para mi el bicarbonato de sodio con el limón, hacen una combinación perfecta, unas de mis bebidas favoritas para alcalinizar el cuerpo, para combatir los gases e inflamación estomacal es tomar un vaso de agua con el jugo de un limón y media cucharadita pequeña de Bicarbonato de sodio.
-For me, the sodium bicarbonate with the lemon, they make a perfect combination, one of my favorite drinks to alkalize the body, to combat gas and stomach inflammation is to drink a glass of water with the juice of a lemon and half a teaspoon of Bicarbonate of sodium.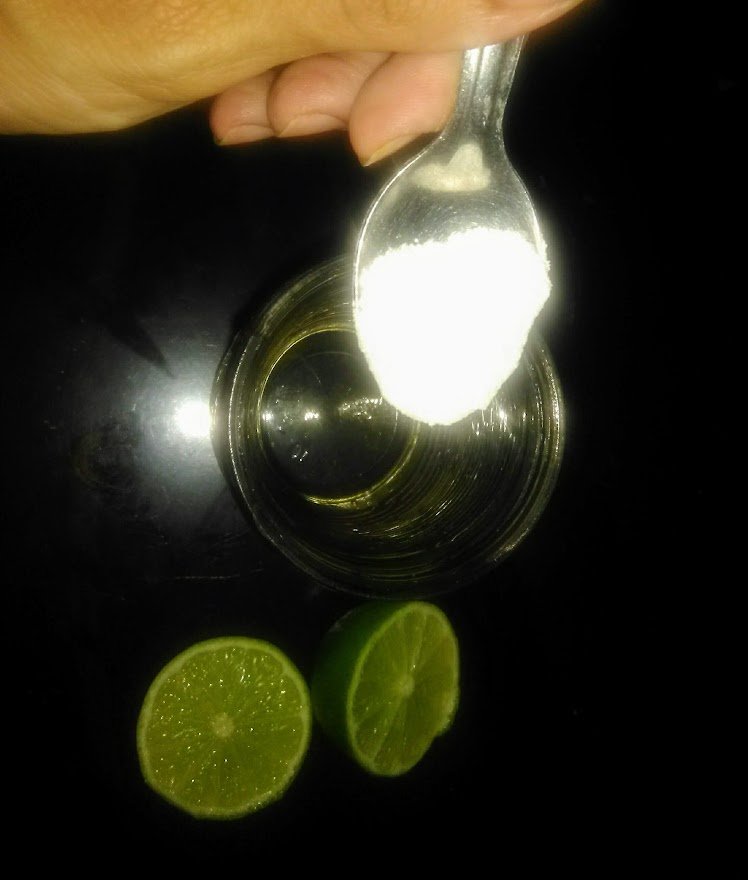 Otros de mis usos favoritos es como exfoliante natural, limpiador y aclarante de la piel, para el cuidado del rostro elaboro una mascarilla con una cucharadita pequeña de azúcar, un cuarto de cucharadita de bicarbonato de soda y 10 gotas de jugo de limón, aplico en el rostro previamente limpio, retiro a los 10 minutos con abundante agua y luego aplico una mascarilla hidratante, preferiblemente aplicar en la noche y no en el día evitando la exposición al sol. Usalo una vez por semana para regular el PH de la piel.
-Another of my favorite uses is as a natural exfoliator, cleanser and skin lightener, for face care I make a mask with a small teaspoon of sugar, a quarter of a teaspoon of baking soda and 10 drops of lemon juice, I apply in the face previously clean, I remove after 10 minutes with plenty of water and then apply a moisturizing mask, preferably apply at night and not during the day avoiding sun exposure. Use it once a week to regulate the PH of the skin.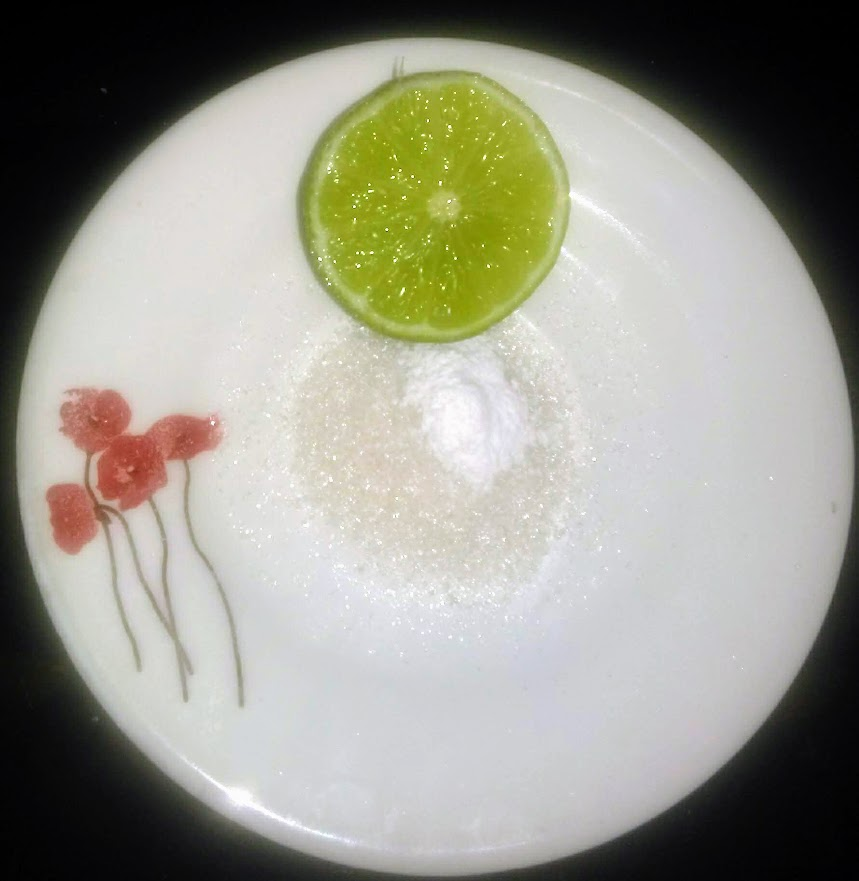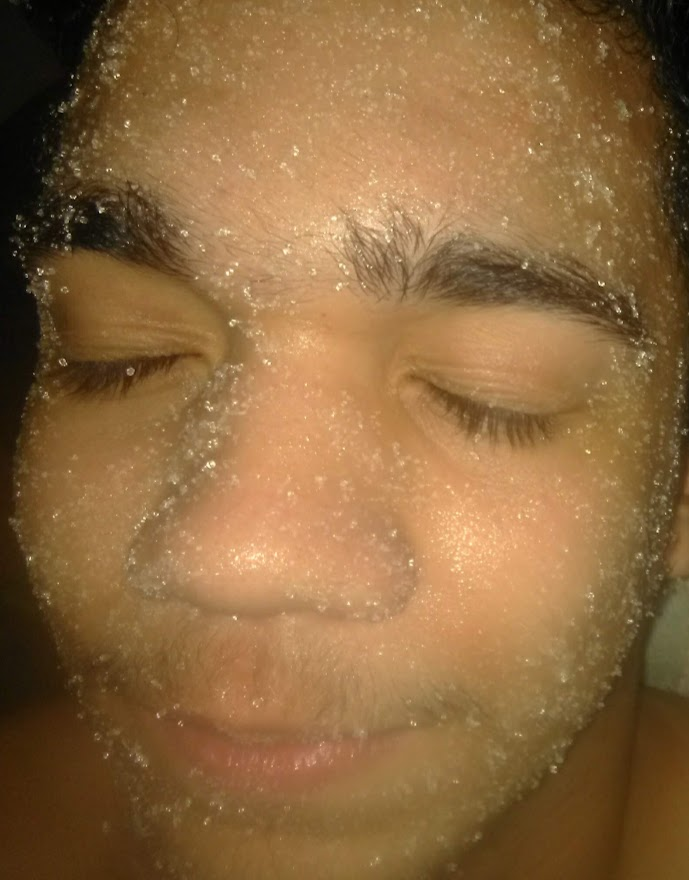 Otro uso es como antiséptico y antiinflamatorio para el dolor e irritación de la garganta, colocas en una taza el jugo de un limón, dos cucharadas de miel y un cuarto de cucharadita de bicarbonato de sodio, y utilizas como gárgaras, puedes prepararlo dos veces al día al levantarte en la mañana y antes de acostarte en la noche.
Another use is as an antiseptic and anti-inflammatory for pain and irritation of the throat, you place in a cup the juice of a lemon, two tablespoons of honey and a quarter of a teaspoon of baking soda, and use as a gargle, you can prepare it twice a day. day when you get up in the morning and before going to bed at night.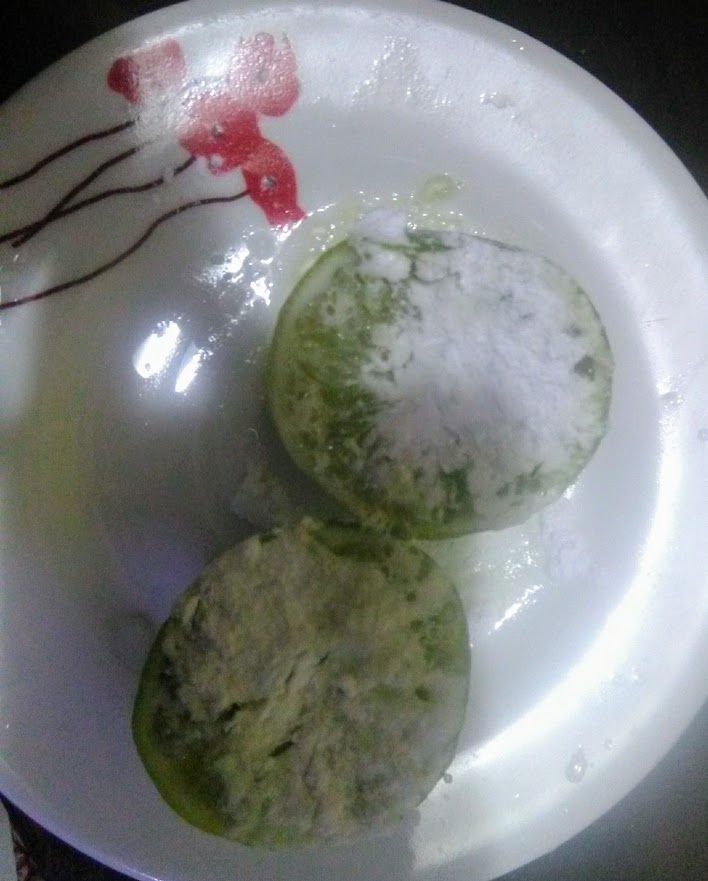 También puedes usar como blanqueador y antiséptico para eliminar bacterias y olores por la sudoración excesiva, utilizas un limón con una cucharadita pequeña de bicarbonato de sodio, aplicas directamente en la zona afectada y dejas actuar por 10 minutos. retiras limpiando con agua y jabón.
-You can also use as a bleach and antiseptic to eliminate bacteria and odors due to excessive sweating, you use a lemon with a small teaspoon of baking soda, apply directly to the affected area and leave it on for 10 minutes. Remove by cleaning with soap and water.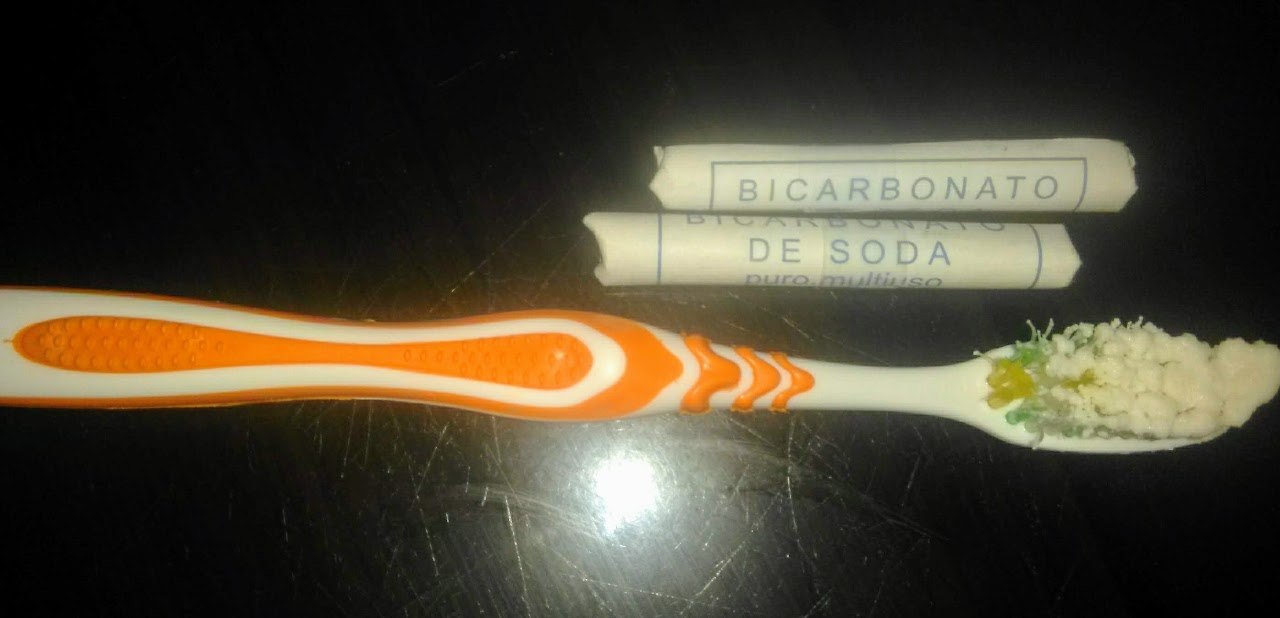 Una o dos veces a la semana puedes utilizarlo como blanqueador para tus dientes en conjunto con tu pasta de dientes habitual, es importante usarlo con precaución para no dañar el esmalte de dientes.
-Once or twice a week you can use it as a whitener for your teeth in conjunction with your usual toothpaste, it is important to use it with caution so as not to damage the tooth enamel.
Recuerda consultar a tu medico y si eres alérgico algunos de estos ingredientes, no exceder en cantidad, ni en frecuencia de uso, para no tener efectos contrarios a los deseados.
-Remember to consult your doctor and if you are allergic to some of these ingredients, do not exceed the amount or the frequency of use, so as not to have contrary effects to those desired.
Me despido esperando que sea de su agrado y para su bienestar estas recetas naturales y de bajo costos.
-I say goodbye hoping that these natural and low-cost recipes are to your liking and for your well-being.
Fotos tomadas desde mi nokia 2. redacción propia
traductor google
-Photos taken from my nokia 2. my own writing
Google translator
---
---