Levantando vuelo /Taking flight(ENG-ESP) desafió @monomad

Buena mañana tenga toda mi apreciada comunidad hivernauta
-Good morning have all my esteemed hivernaut community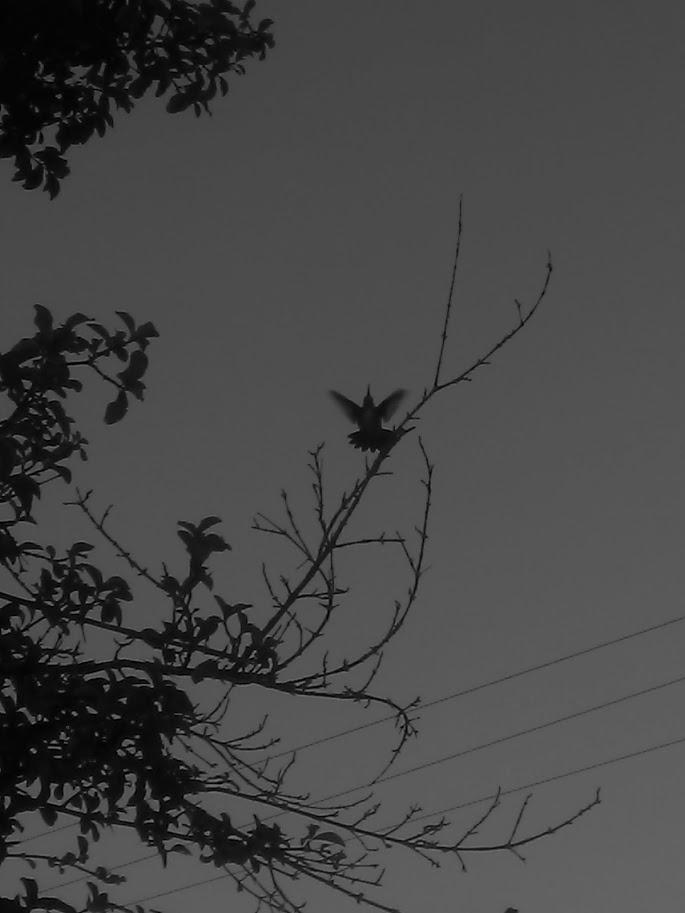 Esta es mi entrada para el desafió #monomad. Hace unos días, durante mi caminata diaria matutina, pude observar que todos los días a las 6 de la mañana un aventurero colibrí se posa en la rama del árbol de cerezos que esta justo al frente de mi casa.
-This is my entry for the #monomad challenge. A few days ago, during my daily morning walk, I observed that every day at 6 in the morning an adventurous hummingbird perches on the branch of the cherry tree that is right in front of my house.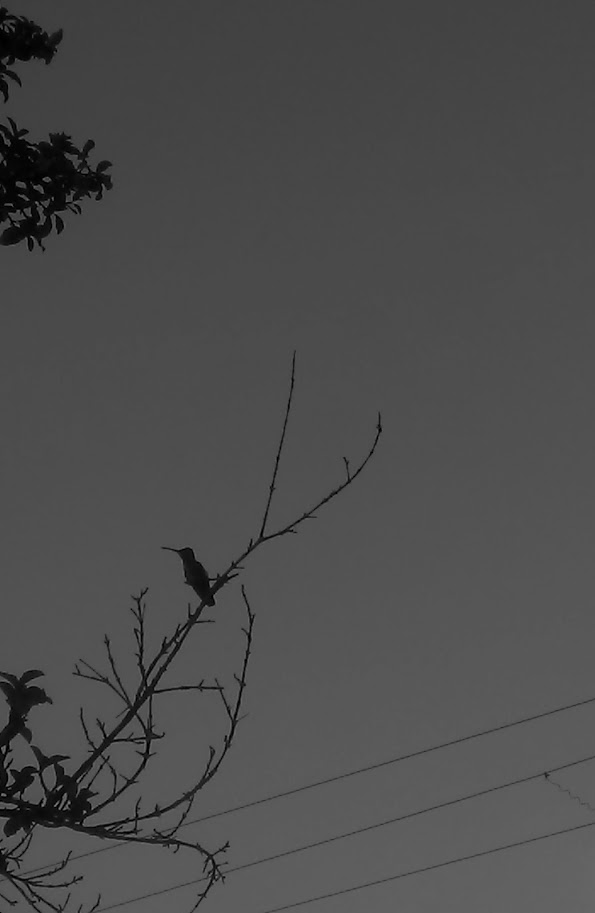 El colibrí es un pájaro diminuto, pero que pese a su tamaño no deja de ser un pájaro ágil y veloz, no es sencillo fotografiarlo porque con su rápido aleteo, le es fácil levantar vuelo y desaparecer agilmente de nuestra vista.
-The hummingbird is a tiny bird, but despite its size it is still an agile and fast bird, it is not easy to photograph it because with its rapid flapping, it is easy for it to take flight and disappear from our sight.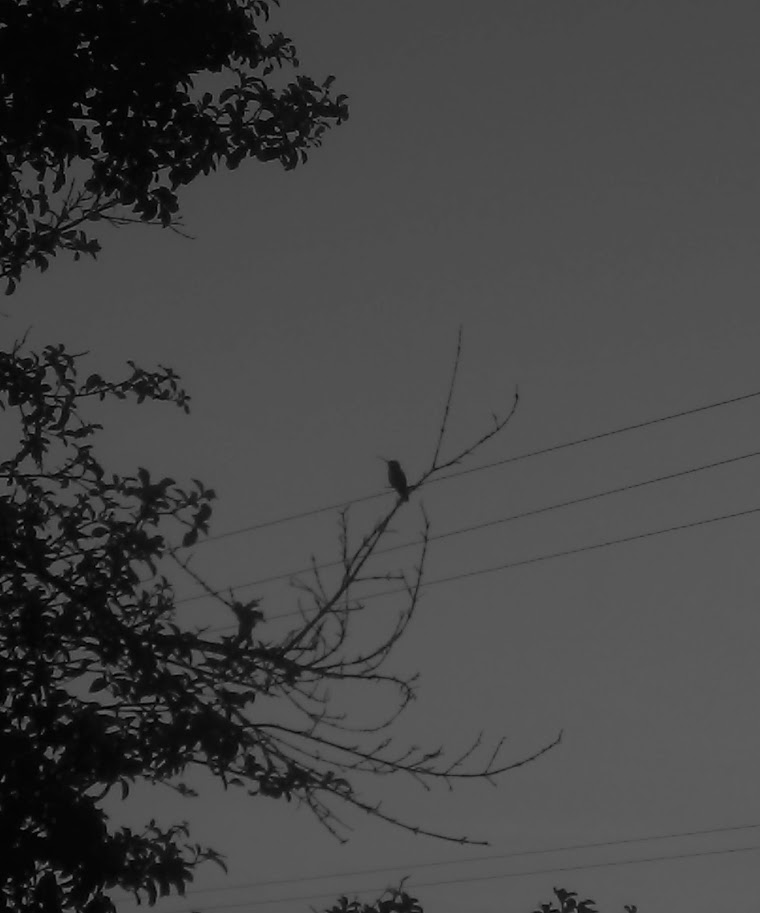 Pude observar que al posarse en la rama de árbol inicia su ritual de acicalamiento, usando su largo pico, para limpiar y peinar sus alas, para después de unos minutos, levantar su vuelo hacia las flores de mi jardín y alimentarse.
-I was able to observe that by perching on the tree branch it begins its grooming ritual, using its long beak to clean and comb its wings, and after a few minutes, it takes flight towards the flowers in my garden and feeds.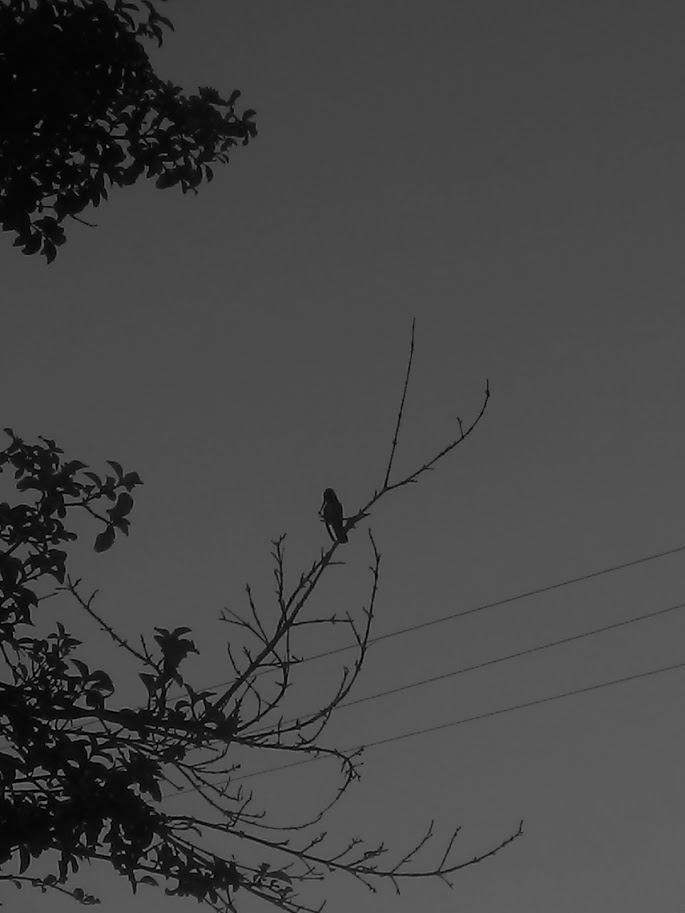 El colibrí también llamado picaflor, porque se alimenta del nectar de las flores, ademas de ayudar con el proceso de polinizar. Es considerado por algunas culturas antiguas un ser místico, por lo que le atribuyen poderes mágicos de atraer la buena suerte, entre otros.
-The hummingbird is also called a hummingbird, because it feeds on the nectar of the flowers, in addition to helping with the pollination process. It is considered by some ancient cultures a mystical being, for which they attribute magical powers to attract good luck, among others.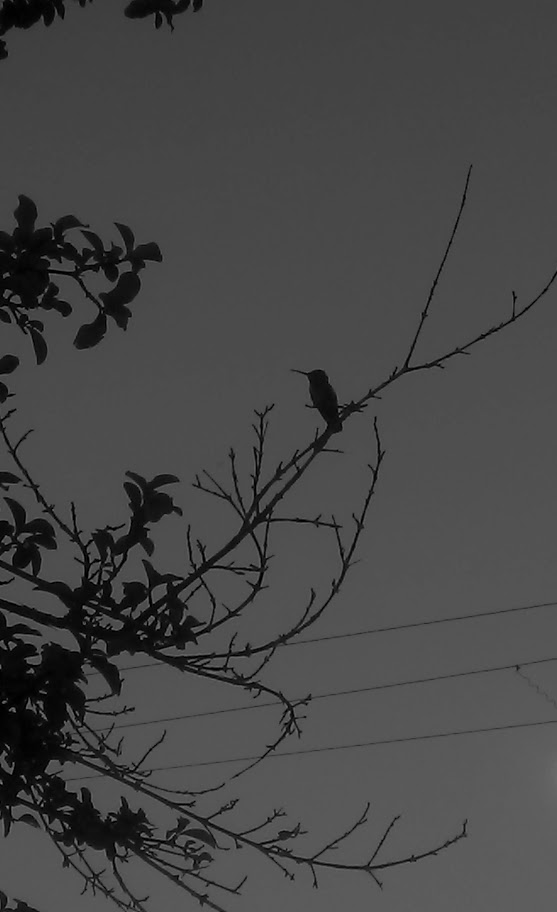 Estamos en temporada de lluvia y todos los días en las mañanas el cielo amanece nublado, por lo que la foto naturalmente dio con un tono claro-oscuro.
-We are in the rainy season and every day in the morning the sky is cloudy, so the photo naturally gave a light-dark tone.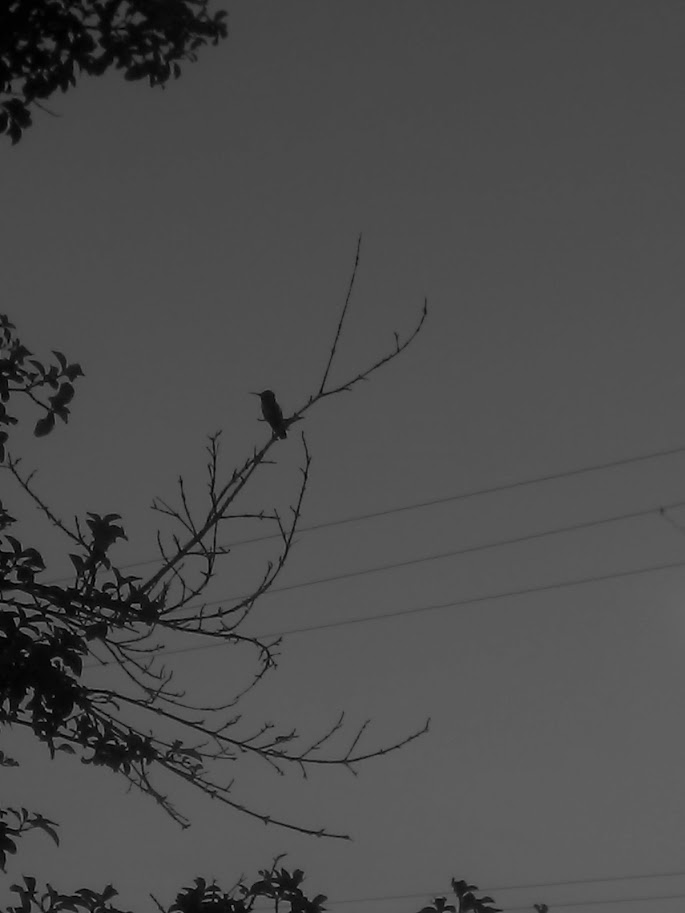 fotos tomadas desde mi nokia2. Redacción propia
Traductor://translate.google.com › ...
---
---