Día de ordeño en el campo previo a la elaboración de queso/(ESP/ENG)
Feliz tarde para todos los hivenautas de esta maravillosa comunidad @amazingnature hoy quiero compartirles mi experiencia de un día de ordeño en el campo.
-Happy afternoon to all the hivenauts of this wonderful community @amazingnature today I want to share with you my experience of a day of milking in the field.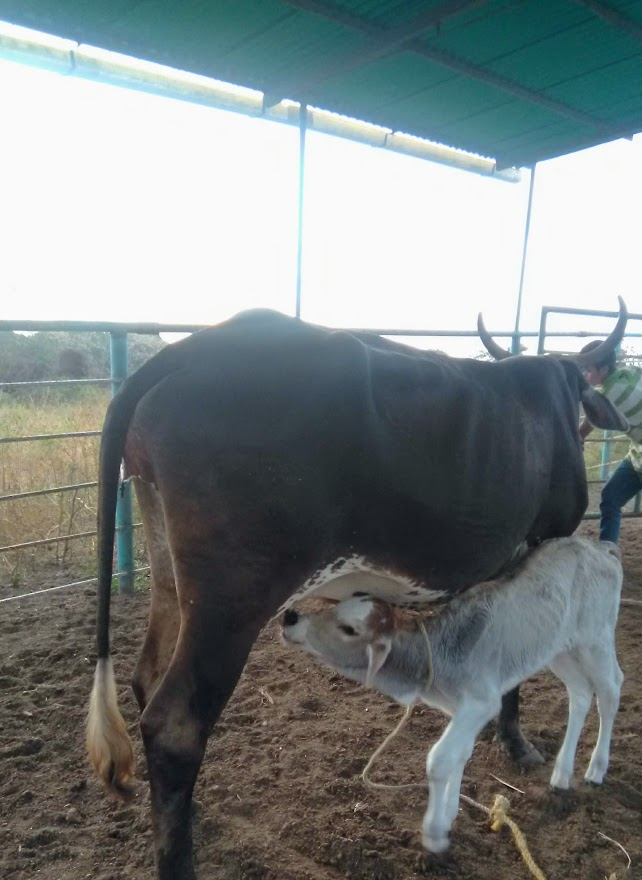 La faena en el campo inicia antes del amanecer, alimentar y limpiar el corral del ganado es un trabajo diario, antes de sacarlas a pastear por el campo.
-The work in the field begins before dawn, feeding and cleaning the livestock corral is a daily job, before taking them out to graze in the field.
Para poder ordeña a la vaca es necesario darle al becerro la primera toma de la leche de su madre de la ubre que son las glándulas mamarias de la vaca. Una vez que el becerro toma su leche podemos iniciar el ordeño, es necesario que el becerro permanezca al lado de la vaca, para que se deje ordeñar
-In order to milk the cow, it is necessary to give the calf the first intake of its mother's milk from the udder, which are the cow's mammary glands. Once the calf takes its milk we can start milking, it is necessary for the calf to stay next to the cow, so that it is allowed to be milked.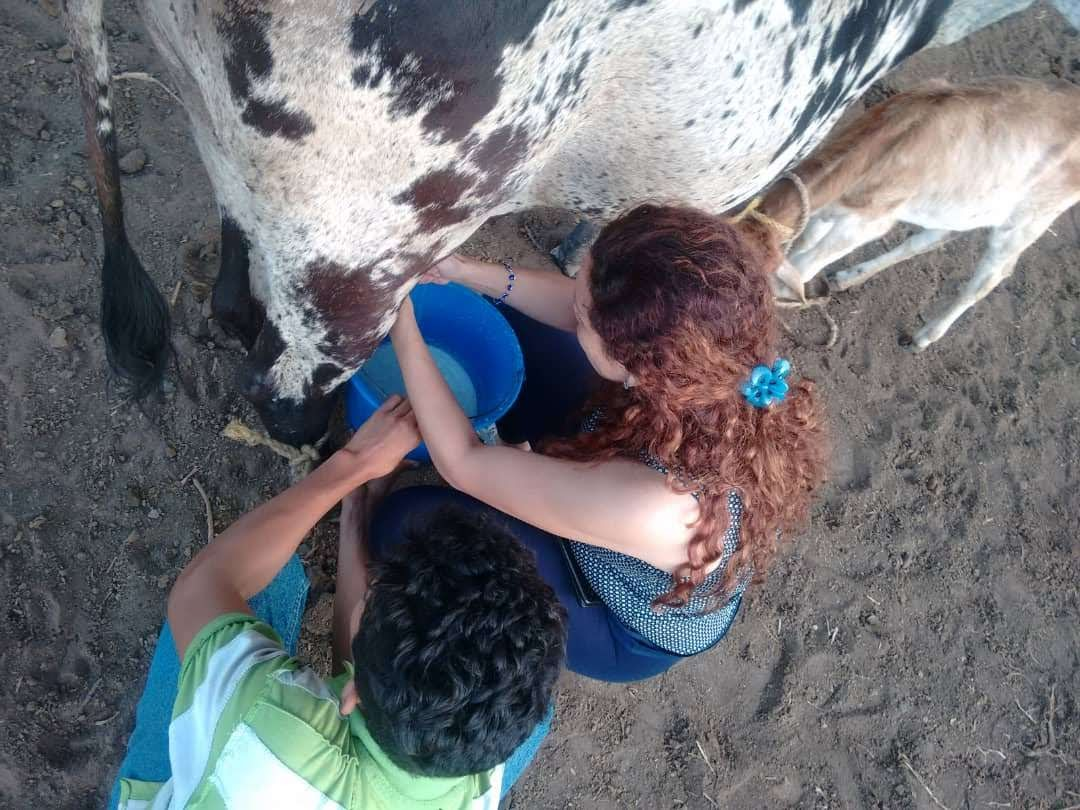 El proceso de Ordeño generalmente se realiza una vez al día y a una misma hora, realmente no es muy complejo pero tiene su técnica, hay que apretar con fuerza pero suave desde el centro de la mama hasta la punta donde saldrá con facilidad la leche.
-The milking process is generally done once a day and at the same time, it is really not very complex but it has its technique, you have to squeeze hard but gently from the center of the breast to the tip where the milk will come out easily.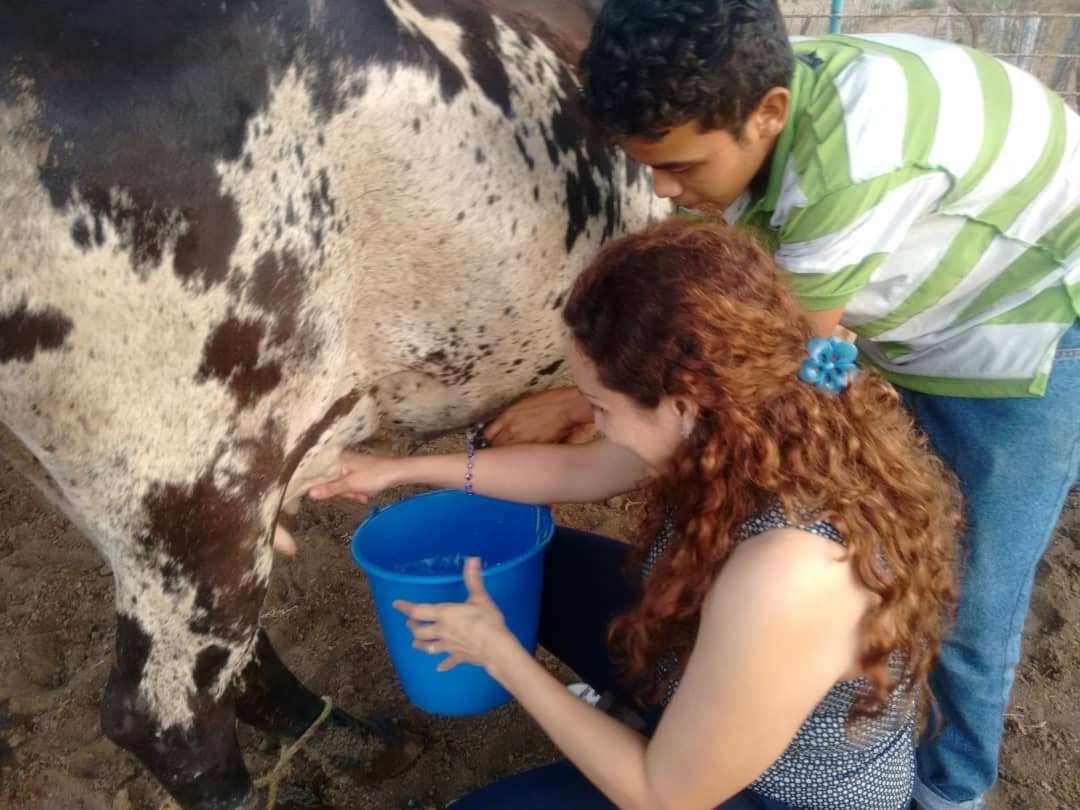 Gracias a Leonardo quien fue un buen maestro y enseño las técnicas para el ordeño, algo que llamo mi atención es que realiza el ordeño colocando música a las vacas. Según el, para que estuvieron relajadas y por lo que yo pude observar ya están acostumbradas.
Thanks to Leonardo who was a good teacher and taught the techniques for milking, something that caught my attention is that he performs the milking by putting music to the cows. According to him, why they were relaxed and from what I could see they are used to it.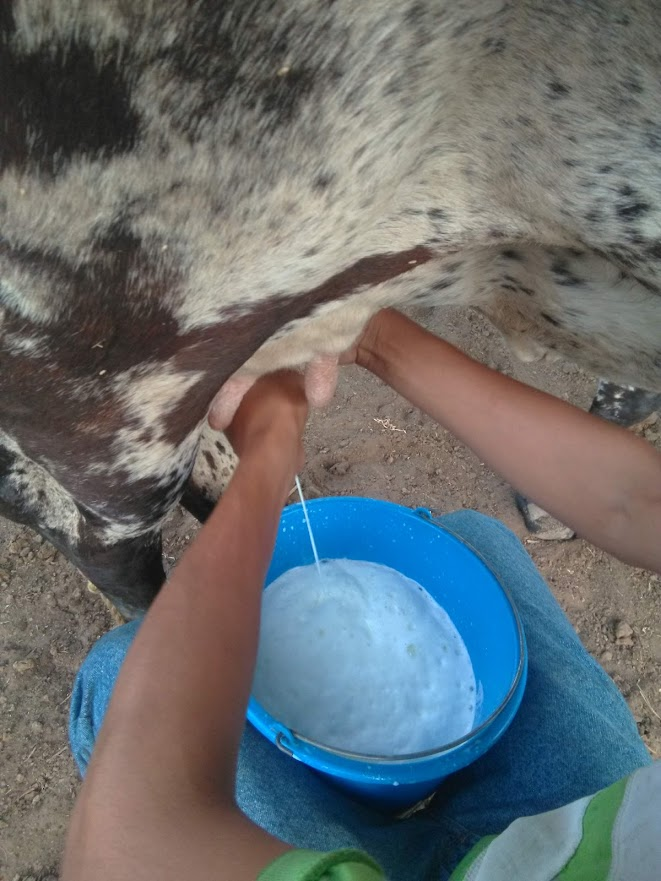 Estas vacas producen aproximadamente 20 litros de leche diarios que se utilizan en su mayoría para elaborar queso de forma artesanal.
-These cows produce approximately 20 liters of milk per day, which are mostly used to make cheese in an artisanal way.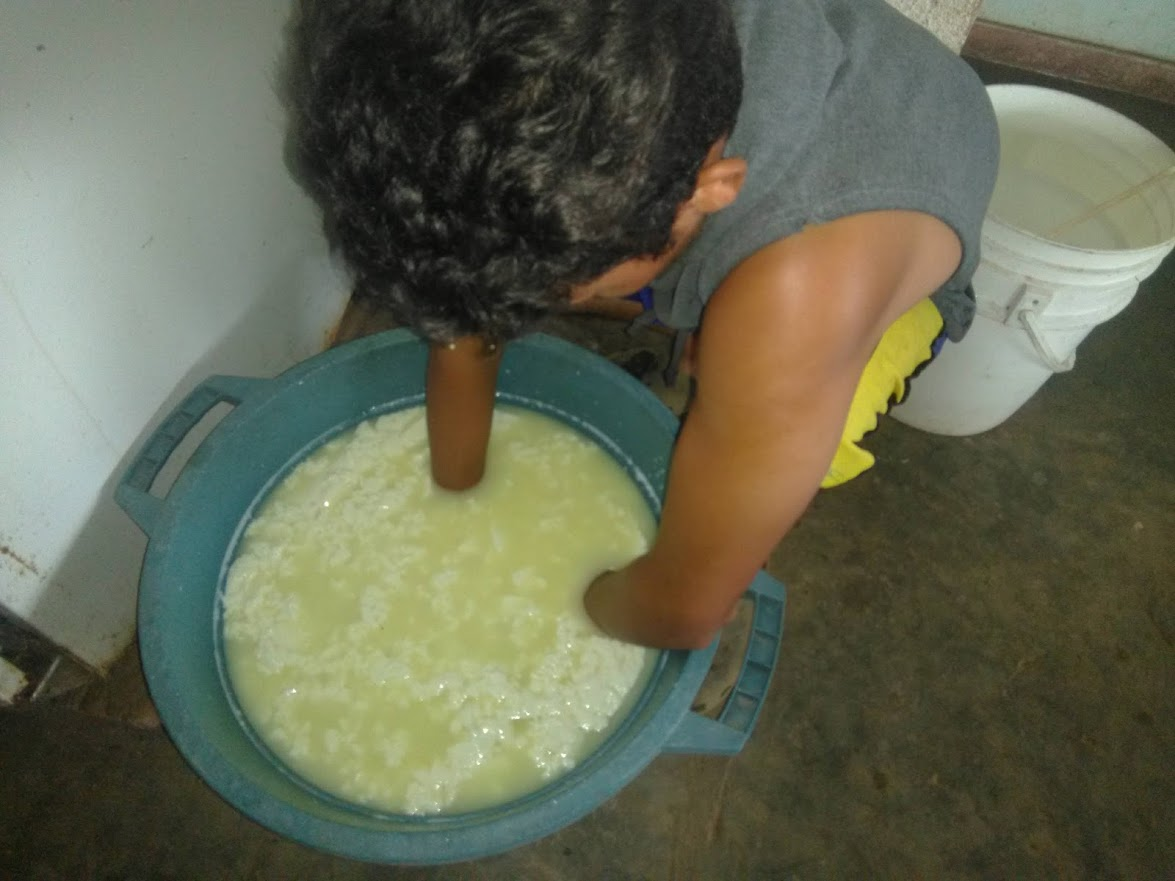 Para la elaboración de un kilo de queso se utilizan aproximadamente 7 litros de leche y una cucharada pequeña de cuaje.
-Approximately 7 liters of milk and a small spoonful of curd are used to make a kilo of cheese.
Una vez que el queso ha cuajado se extrae y se lleva a un colador para que escurra por aproximadamente 24 horas. Después de transcurrido este tiempo ya esta listo para su consumo. De los 20 litros de leche se elabora una pieza de 2,5 kilo de queso fresco.
-Once the cheese has set, it is extracted and placed in a colander to drain for approximately 24 hours. After this time has elapsed, it is ready for consumption. From the 20 liters of milk, a 2.5 kilo piece of fresh cheese is made.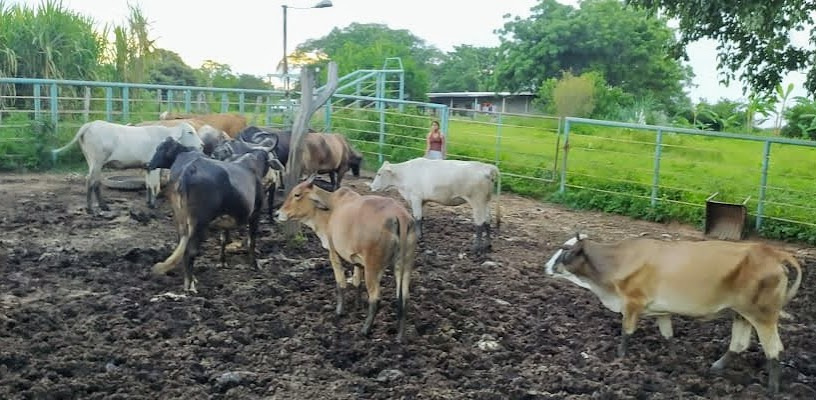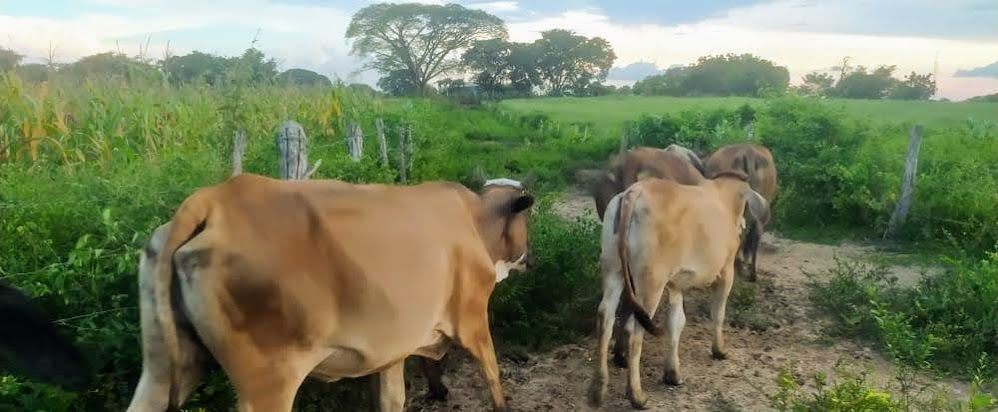 Ahora si después del ordeño, listas para pastar. Nos vemos en una próxima publicación, gracias por estar por aqui.
-Now if after milking, ready to graze. See you in a next post, thanks for being here.
Fotos tomadas desde mi nokia2. Traductor google.
---
---