[ESP-ENG] LVBP Visita al estadio "Chico" Carrasquel, Magallanes 6-4 Caribes
---
El día de ayer tuve la oportunidad de visitar el estadio Alfonso "Chico" Carrasquel en la ciudad de Puerto la Cruz, para disfrutar de lo que sería el primer encuentro de Navegantes del Magallanes y Caribes de Anzoátegui desde el año 2020.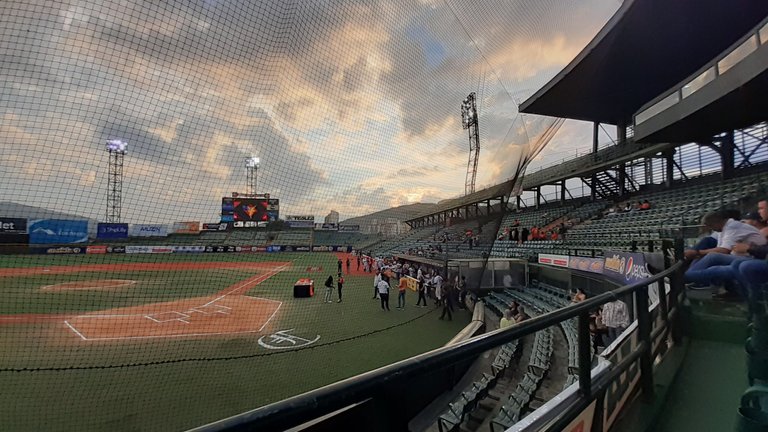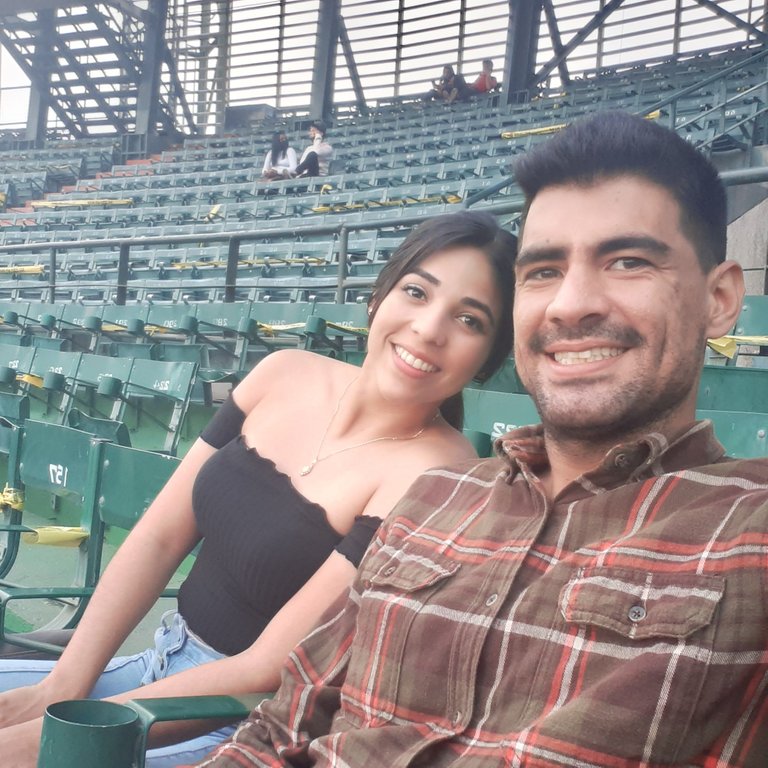 Llegué antes de las 5pm, el juego estaba previsto para iniciar a las 6pm así que tuve la oportunidad de ver a los jugadores de Magallanes calentar, entre ellos se encontraba la leyenda del béisbol venezolano "Pablo Sandoval" portando su distintivo número 48.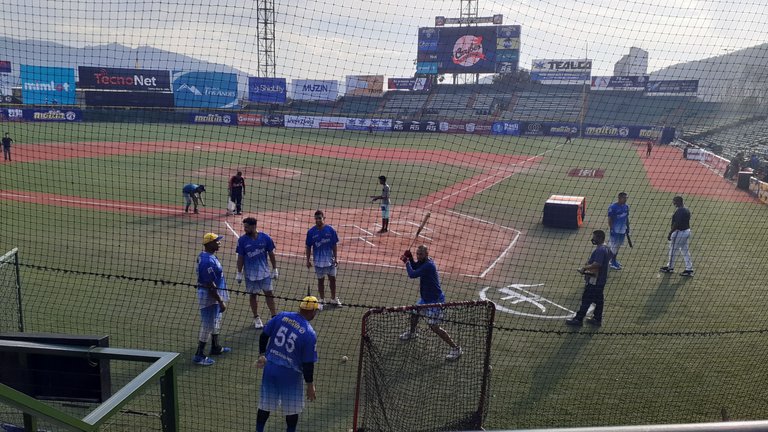 Fue un día algo distinto ya que se realizó la entrega de los anillos de campeones de la temporada 2020-2021 al equipo Caribes de Anzoátegui, los actuales campeones de la Liga Venezolana de Béisbol Profesional, la entrega fue encabezada por el capitán de equipo Niuman Romero, quién una hora más tarde estaría bateando su quinto jonrón de la temporada. La energía de ambas barras fue increíble, el juego estuvo reñido y tuvo pocas anotaciones, sin embargo Magallanes logró irse arriba en el marcador anotando 4 carreras en el octavo inning lo cuál significó su victoria número 10 de la temporada.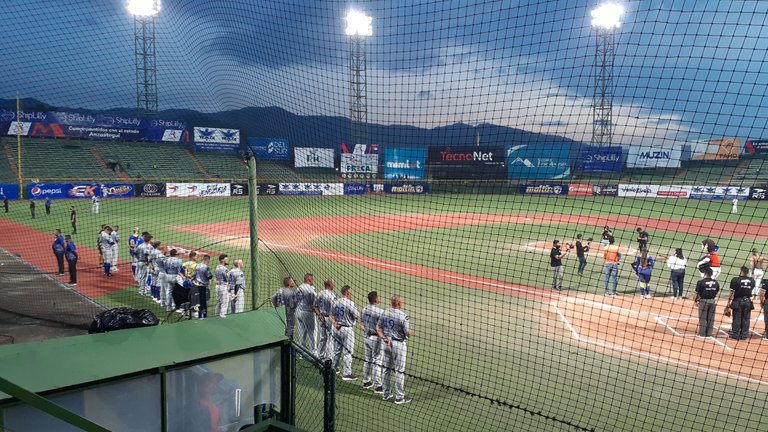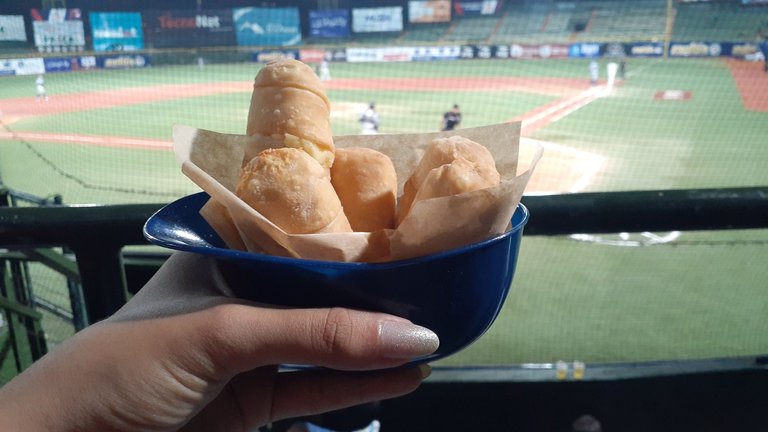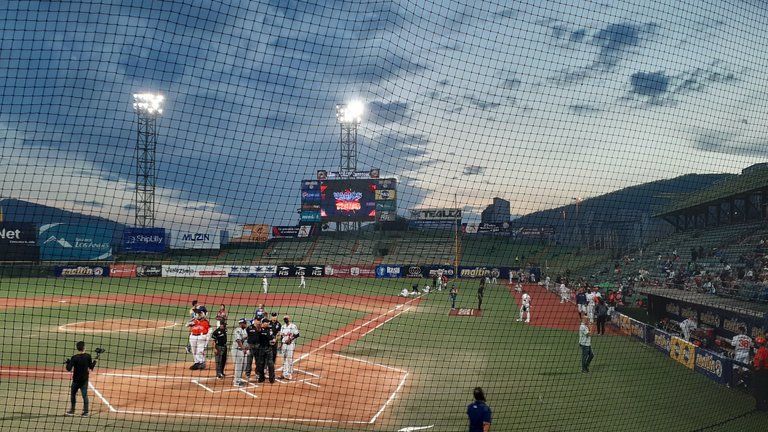 El marcador quedó 6-4, ambos equipos tuvieron excelente desempeño. Esta misma noche se viene la revancha en el "Chico" Carrasquel, ¿Será la victoria número 11 de Magallanes o los Caribes defenderán su casa y le harán honor a su título de campeones?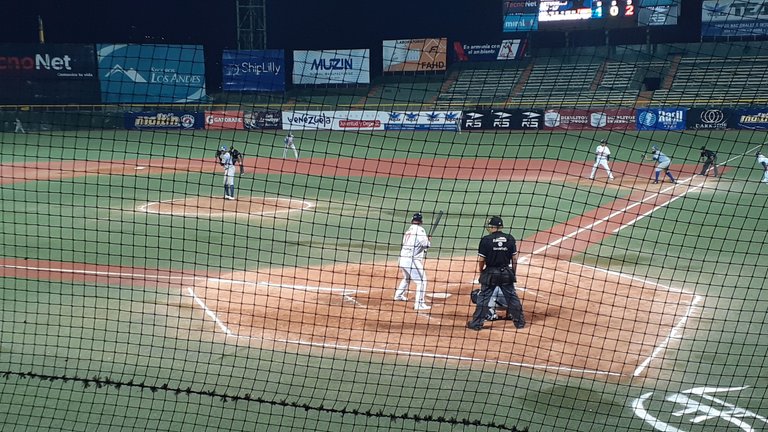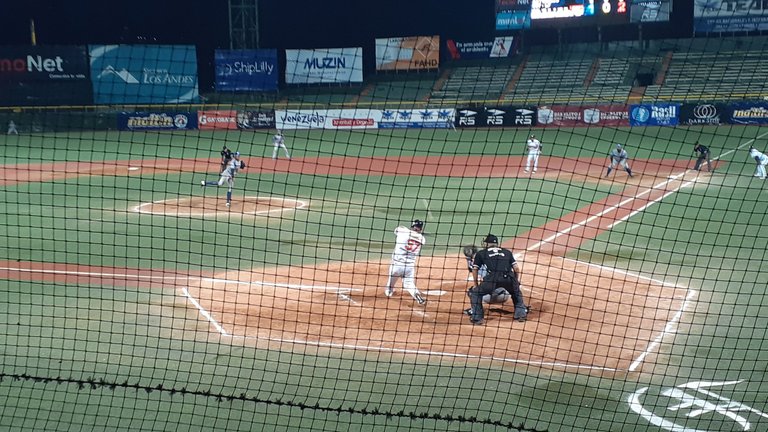 ENGLISH
Yesterday I had the opportunity to visit the Alfonso "Chico" Carrasquel stadium in the city of Puerto la Cruz, to enjoy what would be the first meeting between Navegantes del Magallanes and Caribes de Anzoátegui since 2020.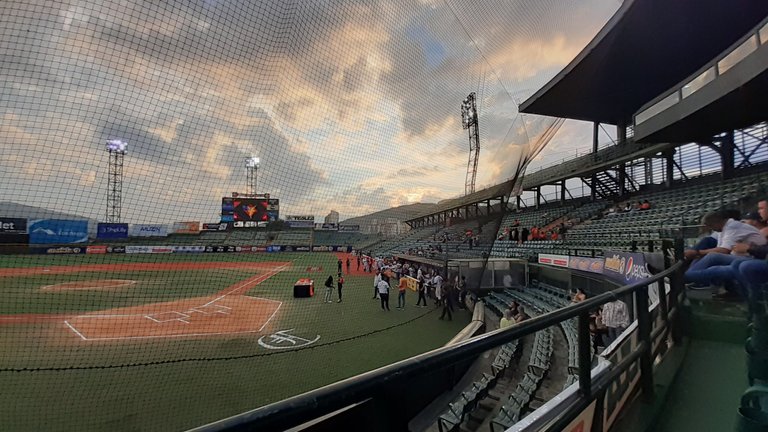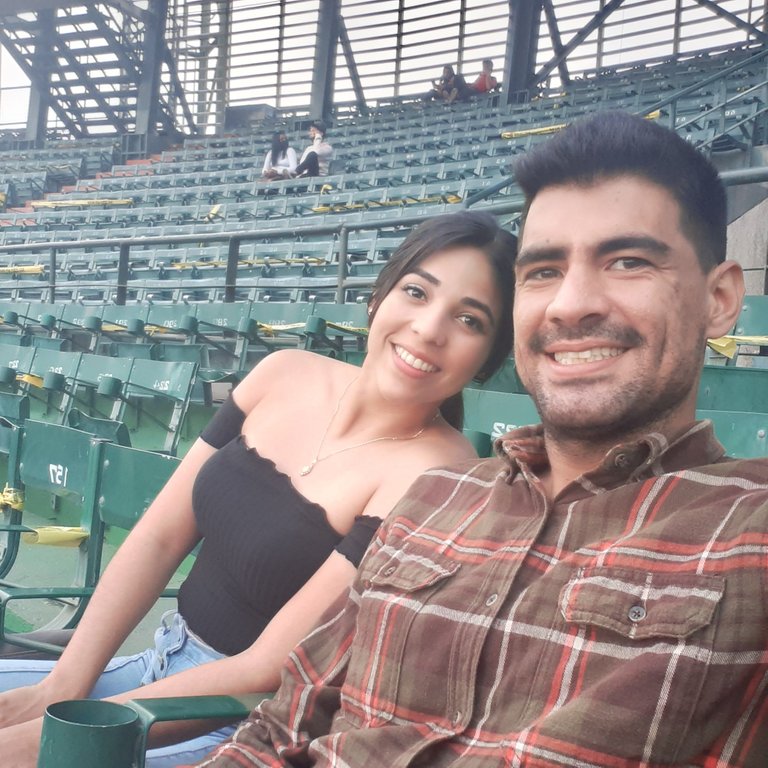 I arrived before 5pm, the game was scheduled to start at 6pm so I had the opportunity to see the Magallanes players warm up, among them was Venezuelan baseball legend "Pablo Sandoval" wearing his distinctive number 48.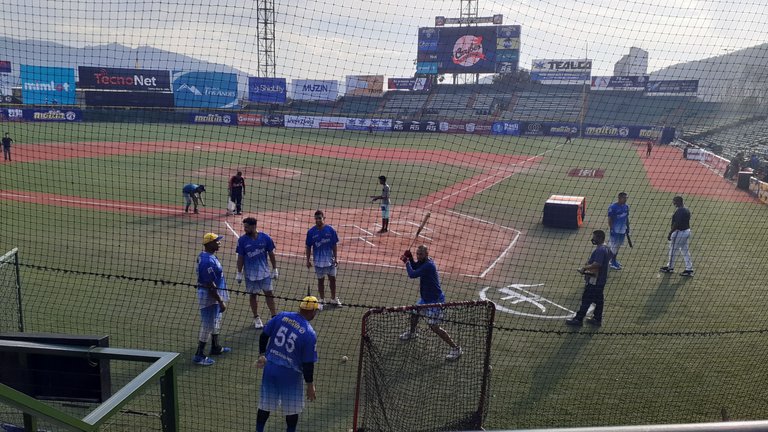 It was a somewhat different day as the delivery of the championship rings for the 2020-2021 season was made to the Caribes de Anzoátegui team, the current champions of the Venezuelan Professional Baseball League, the delivery was led by team captain Niuman Romero, who an hour later would be hitting his fifth home run of the season. The energy of both teams was incredible, the game was close and had few scores, however Magallanes managed to go up on the scoreboard scoring 4 runs in the eighth inning which meant their 10th victory of the season.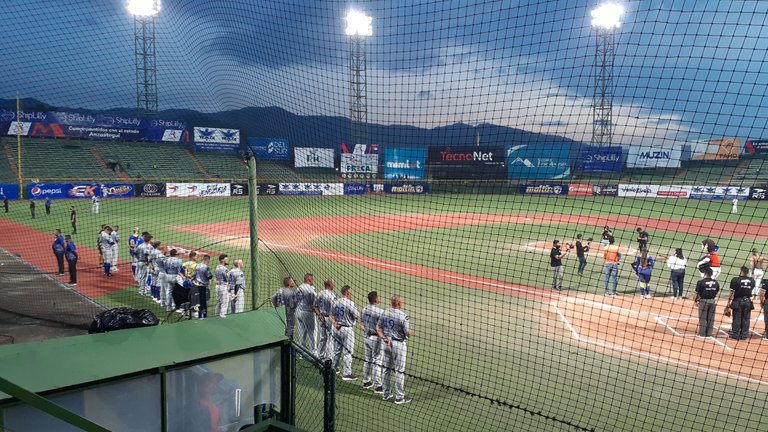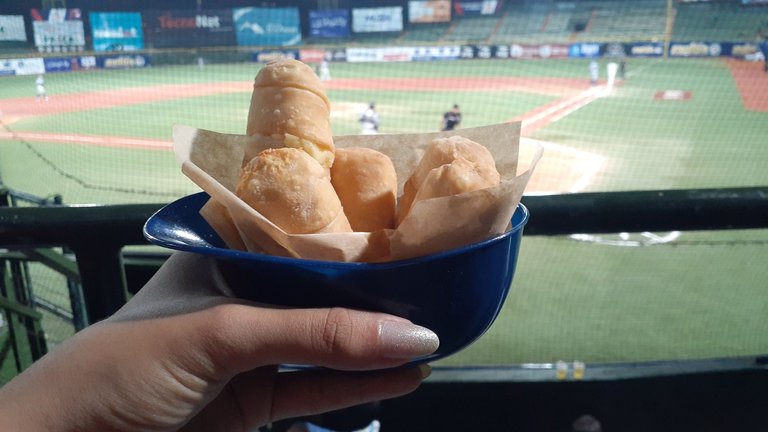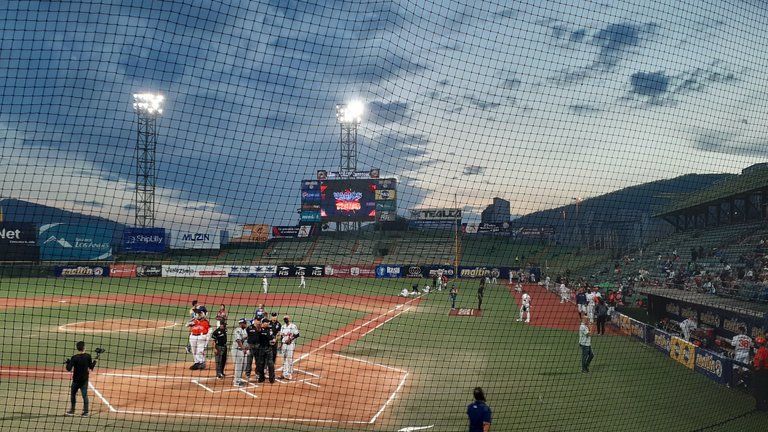 The score was 6-4, both teams had excellent performances. Tonight is the rematch at the "Chico" Carrasquel, will it be Magallanes' 11th victory or will the Caribes defend their home and honor their championship title?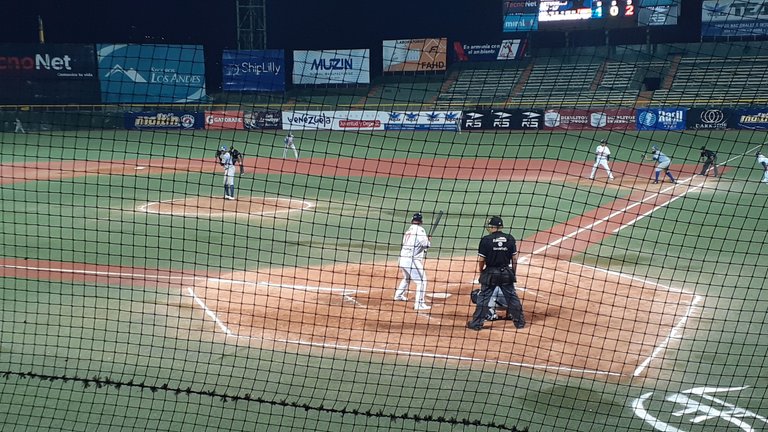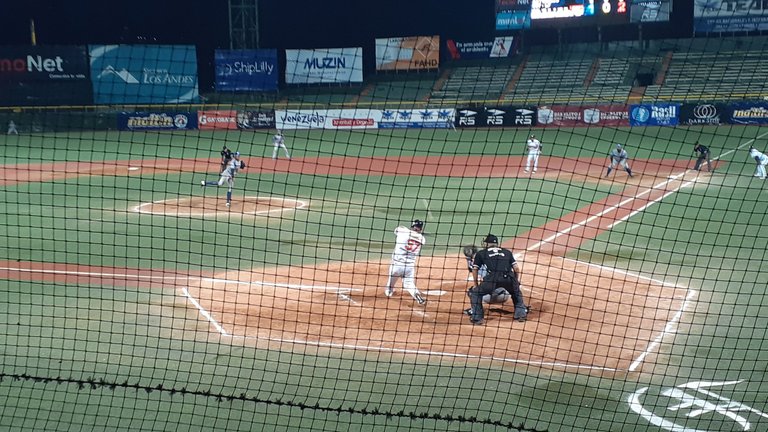 Traducción/Translation: DeepL translate
Diseño/Desing: Por mí utilizando CANVA/By myself using CANVA
Video & Photography: Por mí /By myself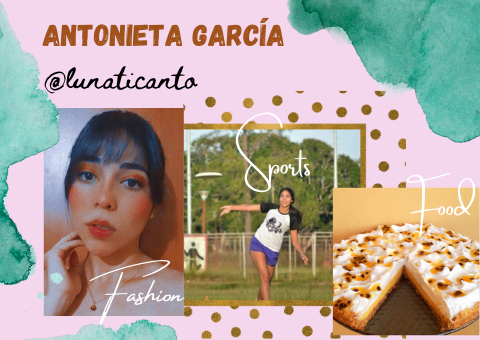 A walk through my mind
I write about the things I am passionate about, my beloved sport, delicious food that brings a smile to my face, traveling around my beautiful country and my research in fashion. I am a fashionista, sportswoman, foodie and petlover. I love working for my dreams and creating cool things with my hands but most of all I enjoy inspiring those around me to be their best version.

"Everything is created twice, first in the mind and then in reality " Robin Sharma.
---
▶️ 3Speak
---
---