[PT-BR] Soul Strangler: O Destruidor das Partidas de Baixa Mana!
---

[ENG] Soul Strangler: the Low-Mana Match Destroyer!
Hello everyone!
This is a video in Portuguese in which I talk about the card Soul Strangler, a very strong Monster from the Death Splinter. It only costs 3 Mana to be played, but brings 2 Ranged Damage to the table: it's one of the most efficient cards of the game in terms of Mana cost per point of Ranged Attack! Not only this card is strong but it's also very cheap: it's currently being sold on the market for around 10 cents. It's a great investment for the long-term: after Chaos Legion packs ran out, they'll surely skyrocket in price as the Soul Strangler will keep being used on the "meta game".
I highly recommend playing Soul Strangler on Low Mana Matches, given the fact that the raw firepower of this card can tip the balance in your favour, allowing you to easily kill the enemy tank and, thus, dismantling the enemy strategy.
If you're a more experienced player that uses leveled cards in your games, Soul Strangler receives +1 Ranged Attack on level 3 (achiaveable if you're on the Silver League) and another +1 Ranged Attack on level 6 (for the Gold League). Think about this: on Level 6, this card, costing only 3 Mana, has FOUR Ranged Attack!
Link to the Battle
The analyzed battle had a very low Mana limit: only 12! This is the IDEAL match for the Soul Strangler: due +2 ranged attack that he brought to the match was enough to kill the enemy tank and guarantee the win!
Thanks for watching and reading, and until the next post!

[PT-BR] Soul Strangler: O Destruidor das Partidas de Baixa Mana!
Fala galera, tudo bom?
Nesse vídeo, eu falo sobre a carta Soul Strangler, um Monstro muito forte do Splinter de Morte (Death). Ele custa apenas 3 de Mana para ser jogado, mas possui 2 pontos de Ataque à Distância (Ranged), sendo uma das cartas mais eficientes do jogo em termos de custo de mana por ponto de ataque. Além disso, a carta está sendo comercializada atualmente por aprox. 10 centavos, sendo um ótimo investimento para o longo prazo: com certeza, após o fim dos packs de Chaos Legion, ela irá se valorizar, pois permanecerá sendo uma carta muito utilizada no "meta game".
Eu recomendo fortemente usar o Soul Strangler em jogos de mana baixa, pois ele tem um poder de fogo bruto muito forte e que pode facilmente desbalancear o jogo em seu favor, matando rapidamente o tanque adversário e desmontando a estratégia inimiga.
Caso você seja um jogador mais experiente e que jogue com cartas de nível mais alto, o Soul Strangler ganha +1 de ataque no nível 3 (facilmente atingível para jogadores da liga Silver) e um outro +1 de ataque no nível 6 (possível para jogador da liga Gold). No nível 6, por exemplo, esse Monstro, custando apenas 3 de Mana, traz 4 pontos de ataque Ranged! É muita coisa!
Link para a Batalha
A partida analisada tinha um limite baixíssimo de apenas 12 Mana, sendo o tipo de jogo ideal para o Soul Strangler: o ataque extra que ele causou ao time inimigo foi o suficiente para garantir a vitória da partida!
Obrigado por ler o post e assistir o vídeo, e até a próxima!

This post is an entry to the SHARE YOUR BATTLE Weekly Challenge - SOUL STRANGLER!

New Player Bonus Offer
If you're a new Splinterlands player that still haven't bought the 10$ Summoner's Spellbook, you can help both you and me by creating a new account using my Referral Link HERE. If you create an account using my link and then buy the Summoner's Spellbook, leave a comment here and let me know.
I'll send you some cards for free to use on your first weeks in the game to help you progress faster through the Bronze League! Using my Referral link doesn't cost you anything extra and will make both of us stronger 💪!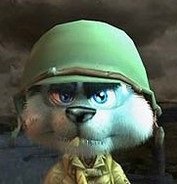 Thanks for reading this post, and until next time!
If you enjoyed the post, feel free to follow me as I'm routinely writing about Gaming, Investment, Fitness and Writing, and posting about other random fun subjects like Travel, Photography and Metal Detecting!
I'm also a Gaming Curator, both for NFT and regular Games, with experience on 1UP.zone and Ecency. If you want to vote on superb content, just Follow my Trail!

If you want to play fun NFT Games, I do strongly recommend Splinterlands, RisingStar, Rabona and dCrops. Send me a message if you need help starting out!
And, if you're feeling lucky, go to HiveSlotGames and win money by playing on the 🍀Roulette🍀, 🃏BlackJack🃏, 🎲Dices🎲 and 🎰Slots🎰!

Unless stated otherwise, all images are created and owned by me, or from the game depicted on this post.
This is definitely NOT financial, legal or investment advice. You wouldn't get your financial advice from a squirrel, would you? Cryptocurrencies are very volatile, so don't invest what you can't afford to lose.
Also, believe it or not, I'm not actually a squirrel! This handsome rodent in my profile picture is a character from 'Conker: Live & Reloaded'. Here's Real Life me!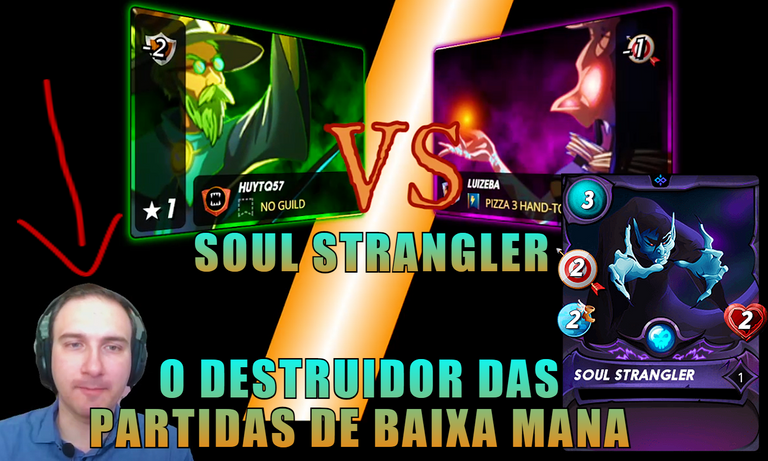 ---
▶️ 3Speak
---
---