Splinterlands Art Contest // Week 188 // 3D Card Dark Enchantress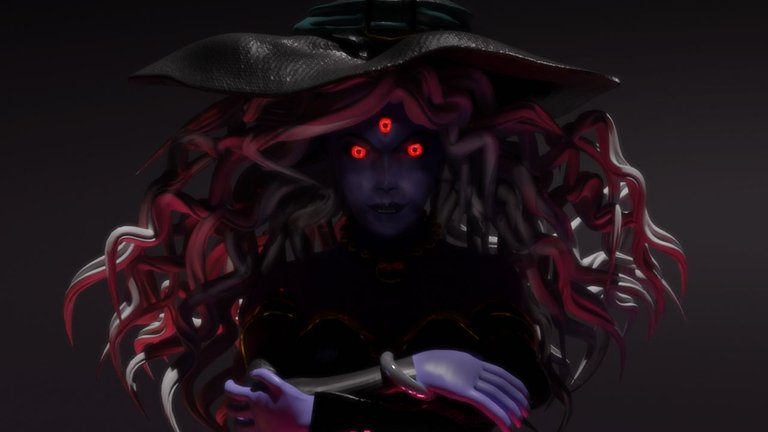 Hello, I have finally finished this model to publish, the truth is that I always find some problems and this time I worked the model in a different way by making cuts in the non-visible parts of the body and eliminating them to save resources in the computer, in the end it cost me a lot to do that to add the skeleton for his pose.
Well with this I think that I will not work on the models in this way for the time being, which was mostly for the render since I wanted to see if this way I would optimize the work more but apparently it was the opposite due to lack of experience in this type of skeleton for this model jejeje
I hope you like it and I will continue practicing with other cards, transferring them to 3D, with this model I also learned to put movements in the eyes, and to work better on a face since this type of face was a bit difficult for me.
---
Blender 3D
Armorpaint
---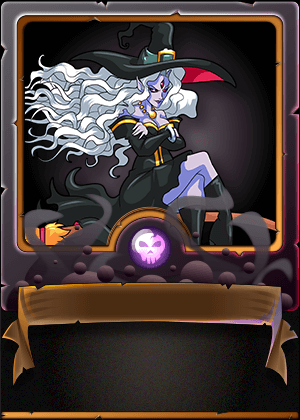 ---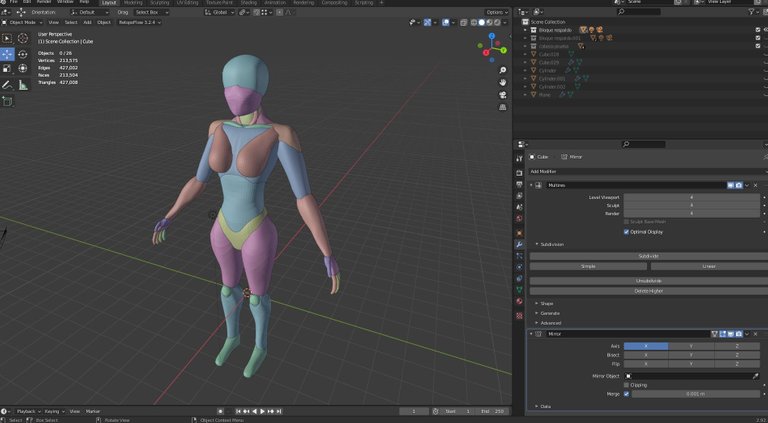 ---
This was the problem I had: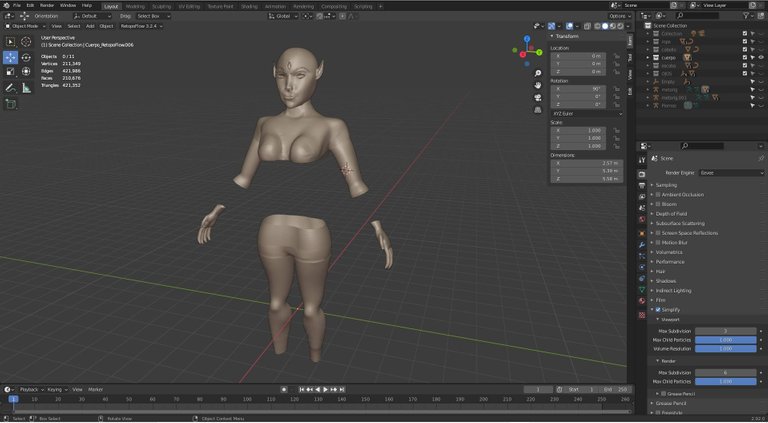 These cuts in the model gave me problems when applying the skeleton since I couldn't match the movements of the body with the clothes.
---
Finished model without textures: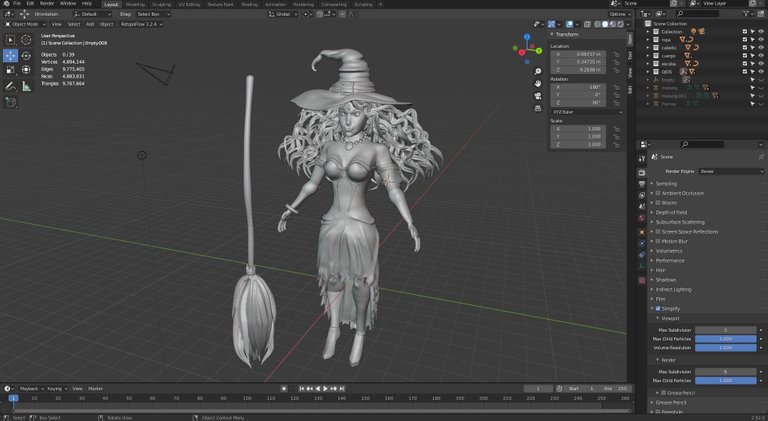 ---
Adding textures in armorpaint: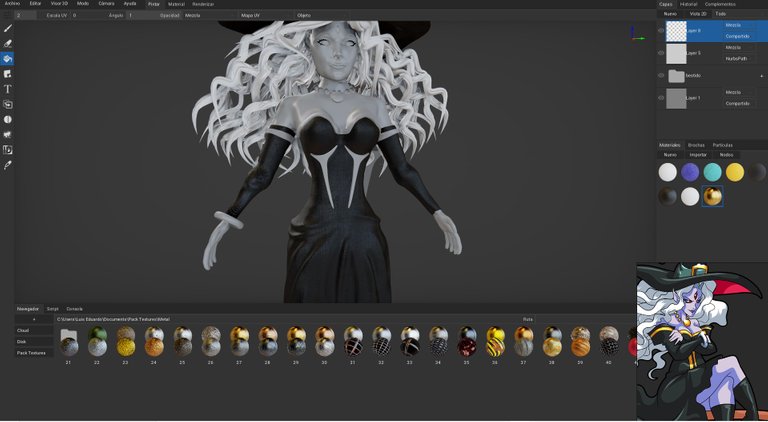 ---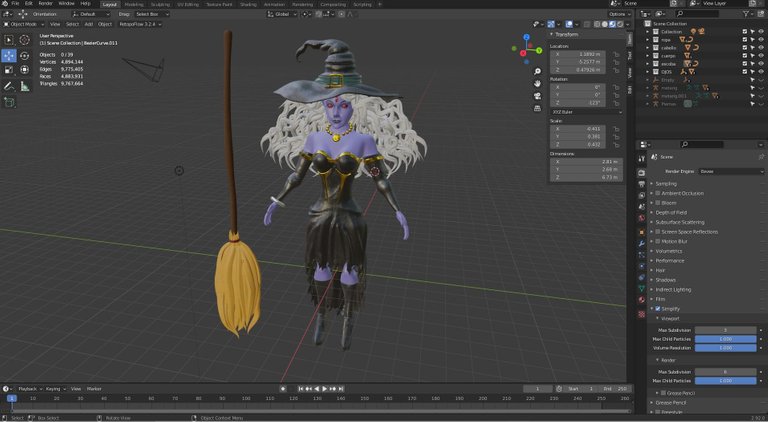 ---
---
Textures and render tests: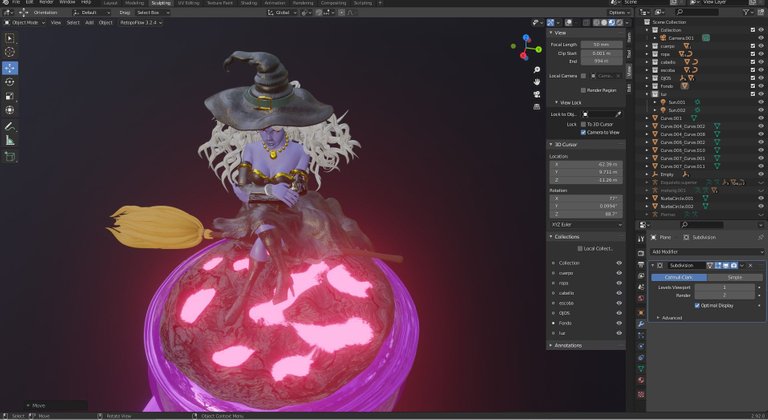 ---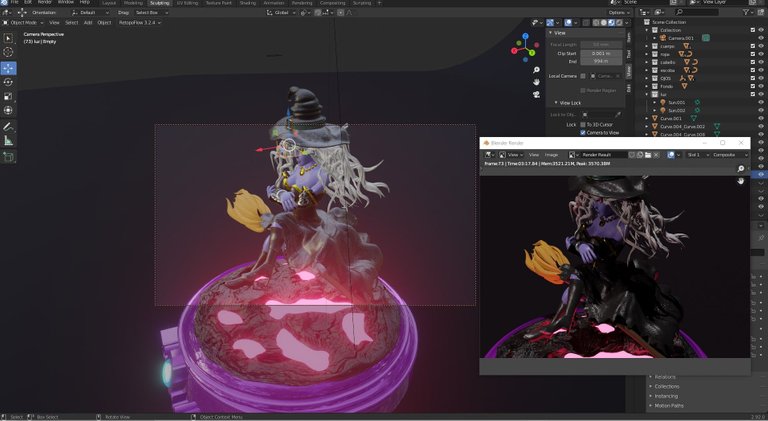 ---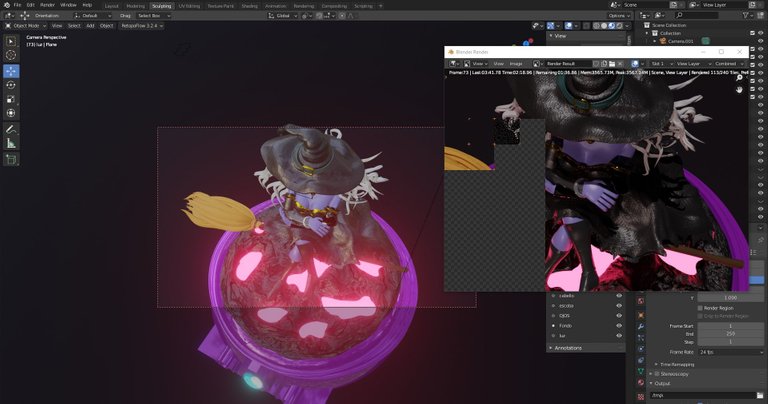 ---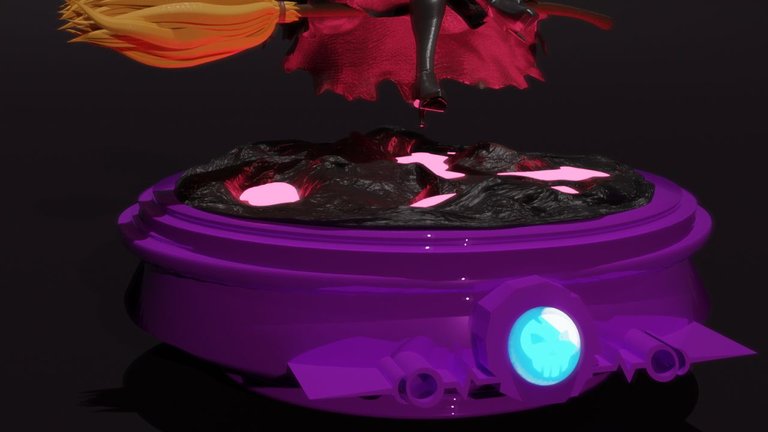 ---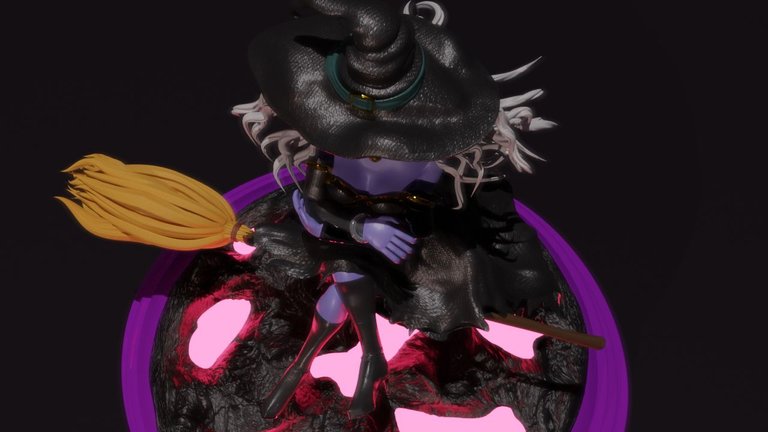 ---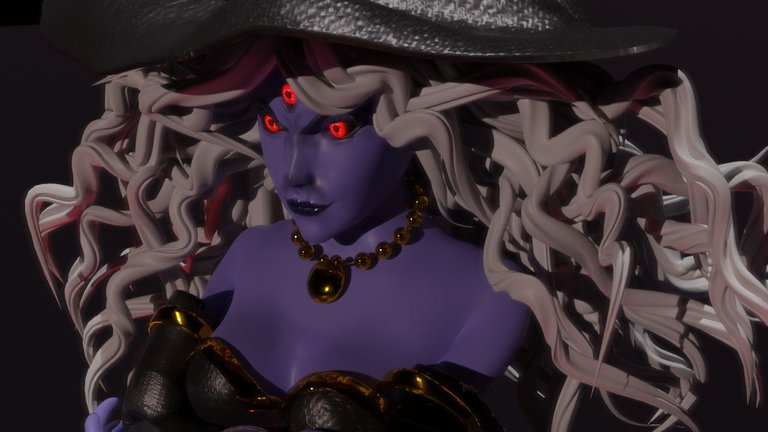 ---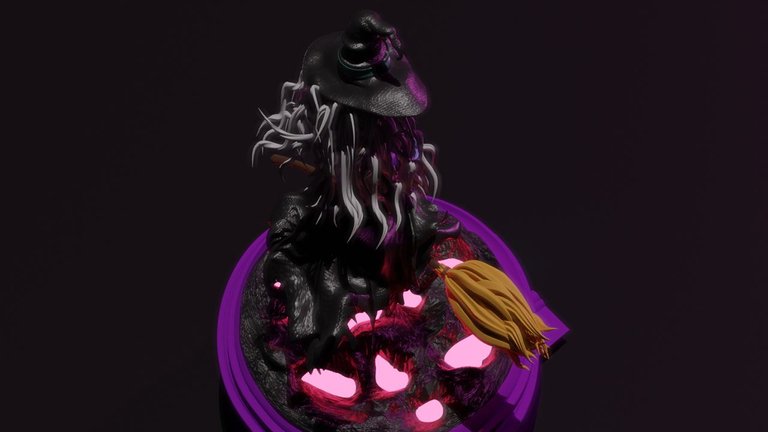 ---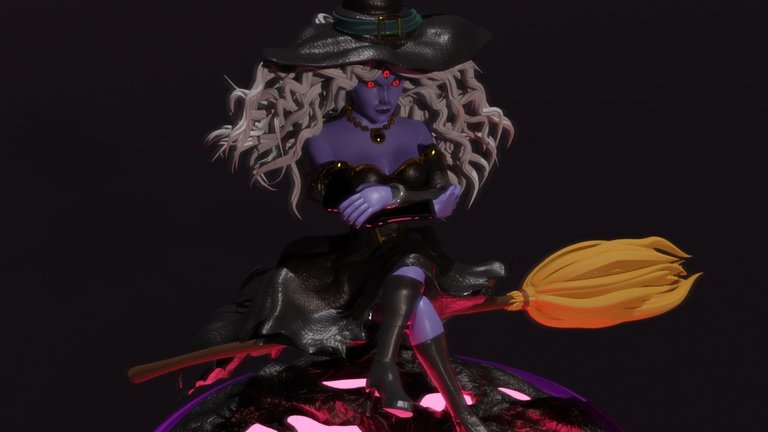 ---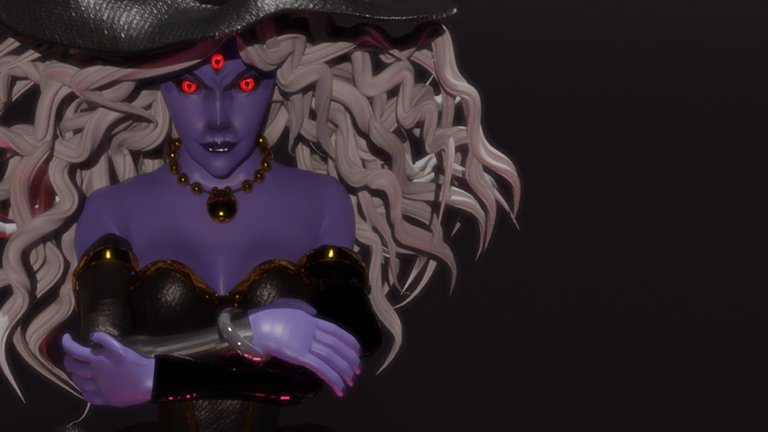 ---
Thank you very much and I hope you liked my post Greetings 😄
---

---
---