Homemade citrus fruits refreshment for cough prevention and remedy.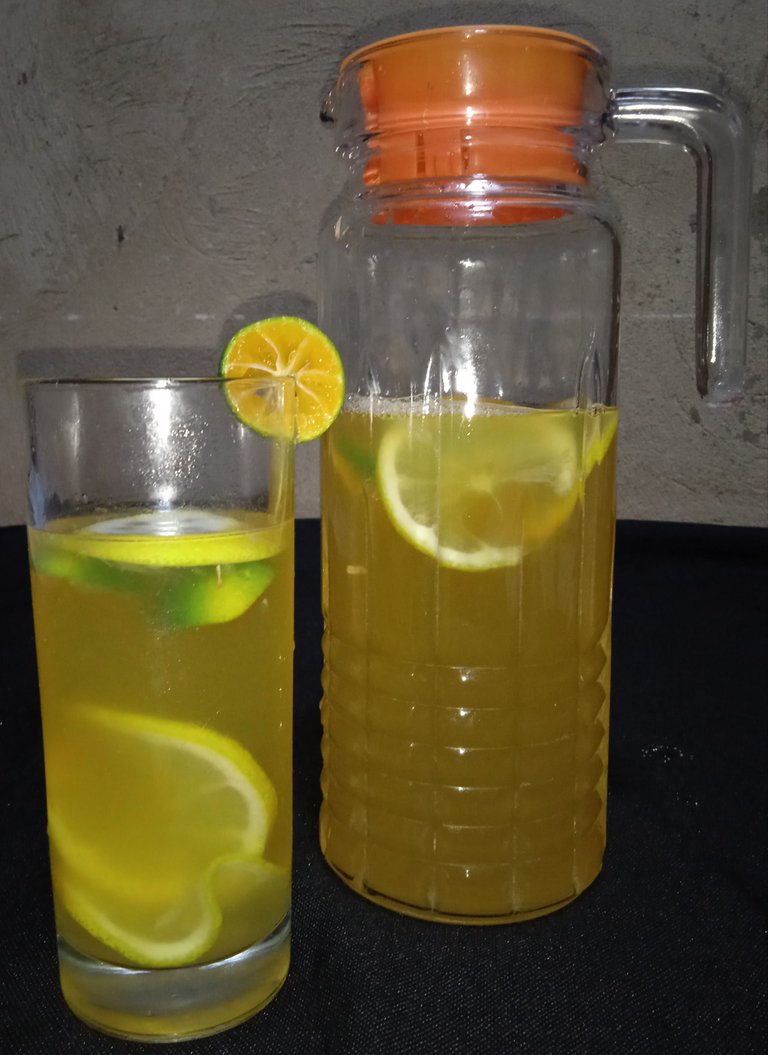 Greetings everyone and to all-natural medicine enthusiasts,
Here today I want to share my homemade citrus refreshments that could be cough prevention and also a remedy. Since most of us now rely on purchasable medicine that we can easily buy in drug stores and we always forget the natural ones.
Currently, we are in the summer season now but the weather is so confusing. Supposedly it's summer and we should be enjoying the sun but now we are experiencing a lot of heavy rains and not just ordinary rain, most of the places in the Philippines especially the part of the Visayas regions are suffering from floods. Due to cold weather, my family also experience coughs and colds so I made this homemade refreshment that will benefit my family.
The ingredients are all-natural and very economical rather than buying stuff in stores for prevention and remedy and aside from that it's very easy to make and for sure if you prepared together with your kids the process would be fun especially if you give them some lesson about how effective it could be to take this kind of ways.
Here are my ingredients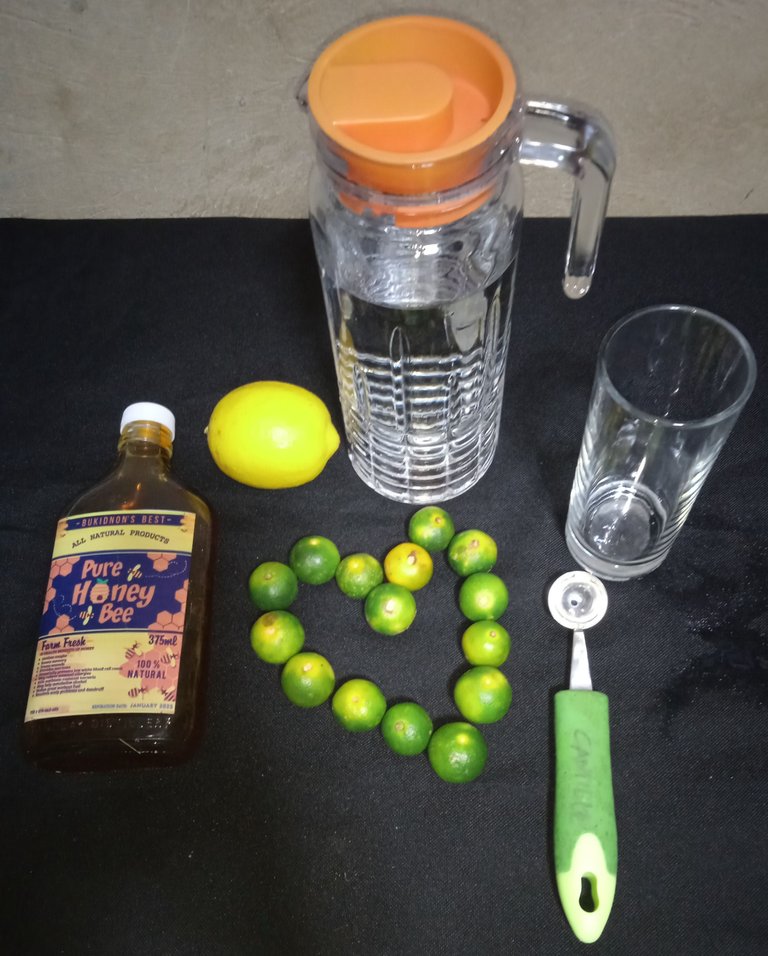 Lemon (1 piece)
calamansi (15 pieces)
honey (5 tablespoons or as needed)
water (1liter)
The honey was already opened and the calamansi are already yellow because I've been making this refreshing juice already for days and I think it could be worth sharing this simple remedy with everyone.
Now for the procedure
I simply slice the lemon and calamnsi.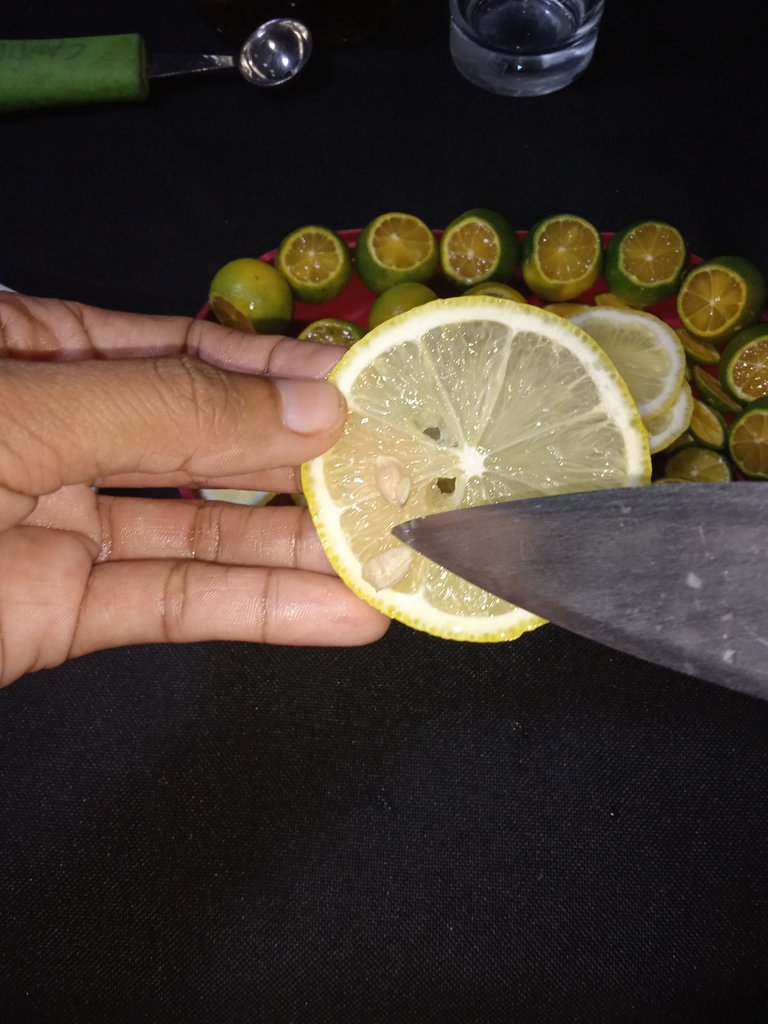 Remove the seeds.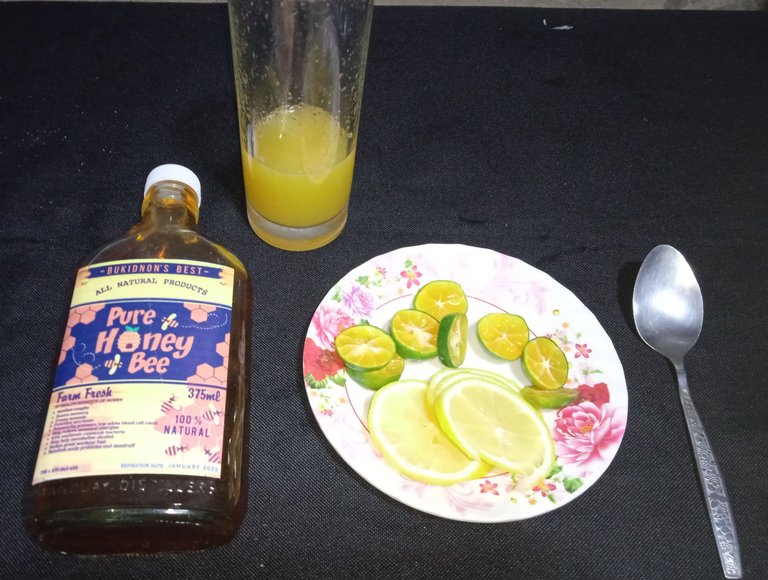 I squeezed its juices into a glass. (I also set aside whole slices to mix with the juice later.)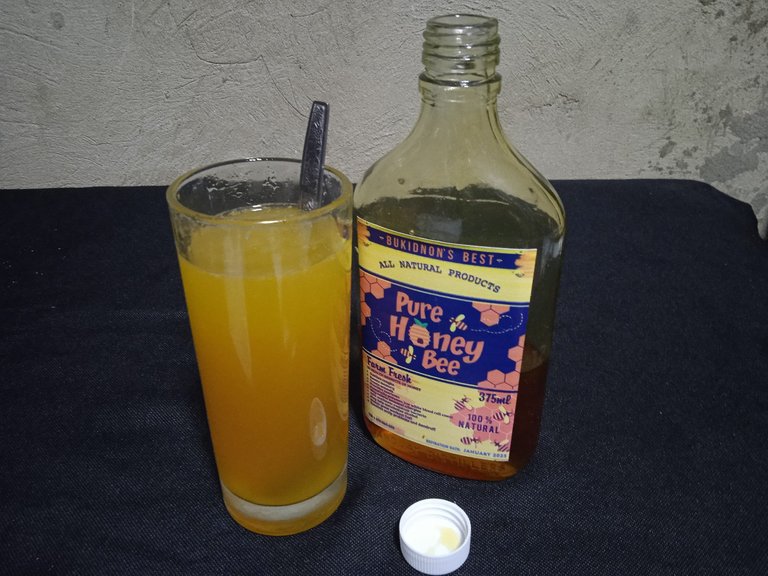 Time to put the honey and add a little bit of hot water just to dissolve it properly. Stir and mix well with the water. (You can add more honey as needed)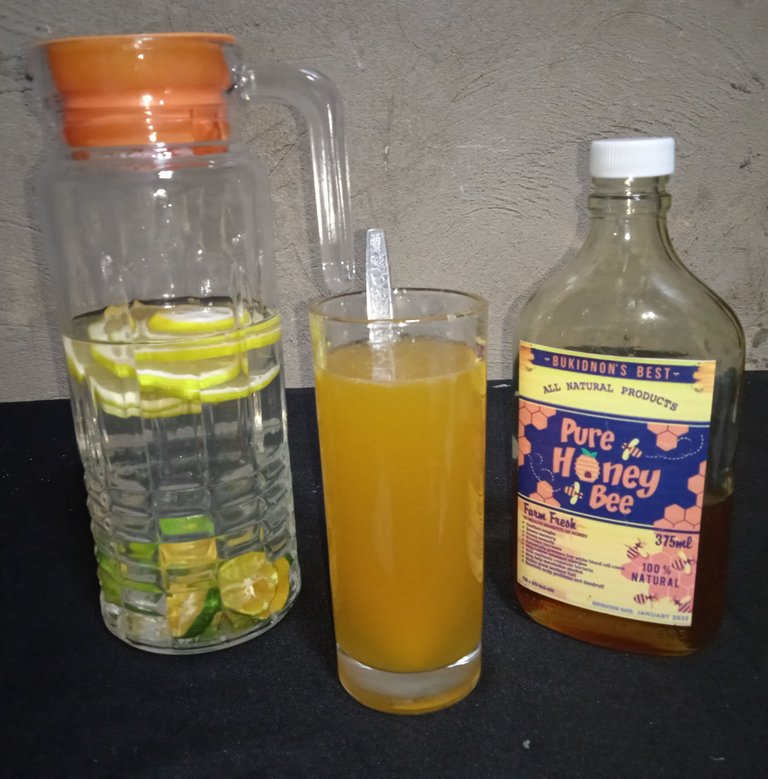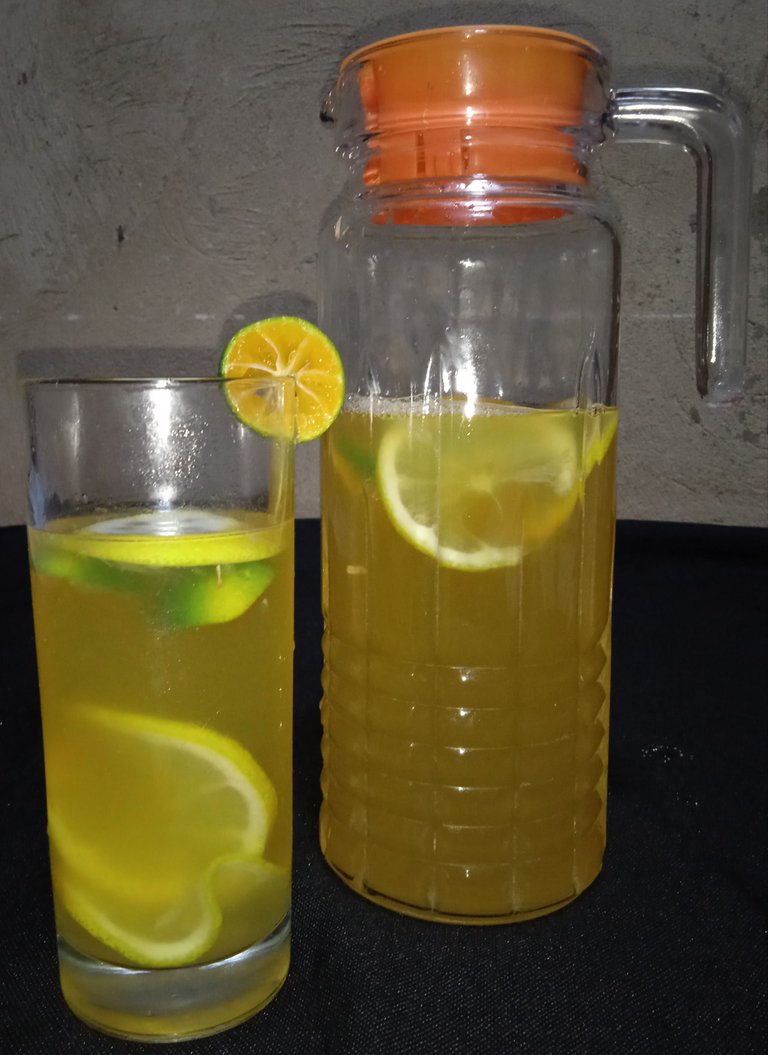 Now for the final step, time to combine the concentrated mixture with water and enjoy. For better consumption, you can put ice as good refreshment for hot weather or you can use hot water to warm you up in cold weather.
Here is why lemon and calamnsi (which have almost the same health benefits) with honey is very good for our body.
According to: https://www.healthline.com/nutrition/6-lemon-health-benefits
Lemons are high in vitamin C, fiber, and various beneficial plant compounds.These nutrients are responsible for several health benefits.In fact, lemons may support heart health, weight control, and digestive health.
According to:
https://verv.com/calamansi-juice-health-benefits/.
Calamansi fruits are extremely rich in vitamin C, which is known to be the number one nutrient in fighting viruses and retaining iron. It's also rich in vitamin A, calcium and potassium.
According to:https://www.healthline.com/health/food-nutrition/top-raw-honey-benefits#antioxidants
The phytonutrients in Honey are responsible for their antioxidant properties, as well as their antibacterial and antifungal power. They're also thought to be the reason raw honey has shown immune-boosting and anticancer benefits. Heavy processing in regular honey can destroy these valuable nutrients.
And lastly according to:https://www.healthline.com/health/allergies/best-natural-cough-remedies#honey
Honey is a time-honoured remedy for a sore throat. According to one study, it can also relieve coughs more effectively than OTC medications that contain dextromethorphan (DM), a cough suppressant.
Thanks for reading this far and I hope you found it informative. 😉
---
---