Garden Journal in June. |Battling the summer season with several high tides and sharing a vacant garden space for my crops.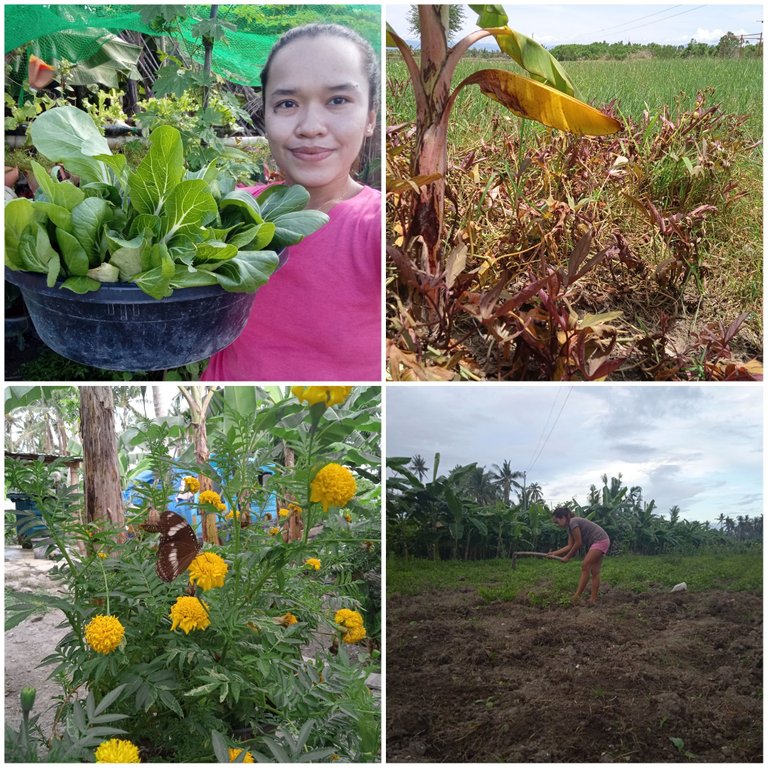 Greetings garden lovers,
Another meaningful month to showcase our unique gardens in different parts of the world. In the area where I live my other crops and other farmers' crops who live near me are very challenging because we are having our summer season and was an extremely hot plus in May in the coming months we have consecutive days of having high tides and because of the broken man-made water barriers from the typhoon that hit us last December that never been repaired by the owners until now seawater levels usually reach near the garden that made us suffer.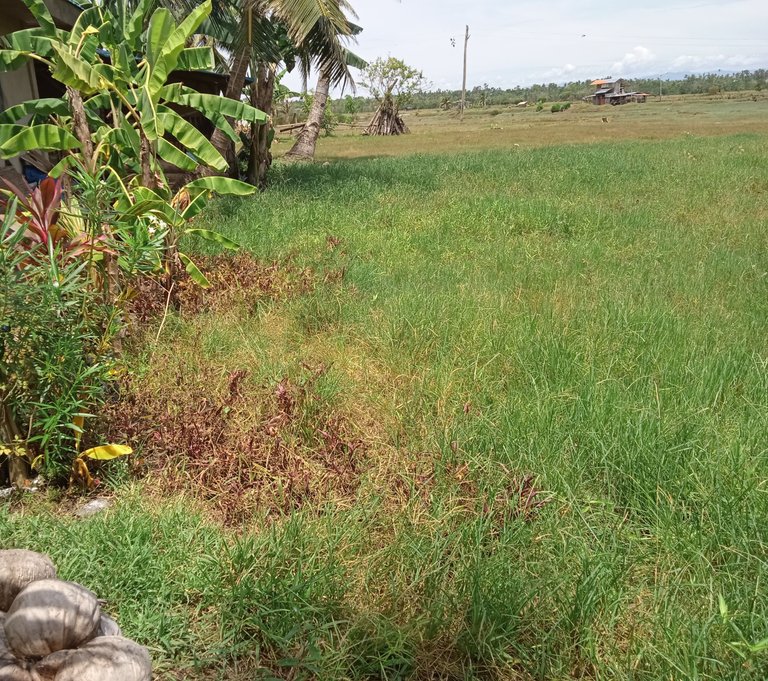 as you can see all of my sweet potatoes are getting withered.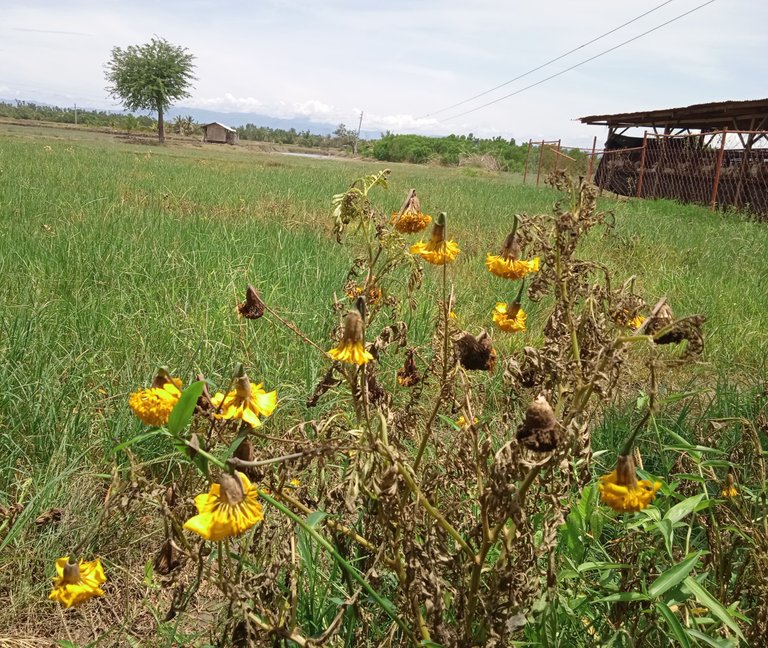 marigolds are dying too.
A few weeks ago we had three consecutive high tides. At first, I thought it wouldn't reach the land I planned to place with my additional crops but it reached the worse it was because it was three days and no rain came and was very hot then the crops died like my sweet potatoes and water spinach and also some flowering plants like my Marigolds.
Even though that happened, even though I was a little mad at the ploughman for a bit for not returning for a long time to finish the garden. I'm still grateful and lucky because if he come back right away and I planted the crops already, they would probably have all withered and even worse, they would have died.
Although we experienced those problems I always do my best to save my plants and lucky enough just a few days ago I harvested my snow cabbage so I can replace a new batch and after the harvest, I give some to my neighbours and cook some dishes from it.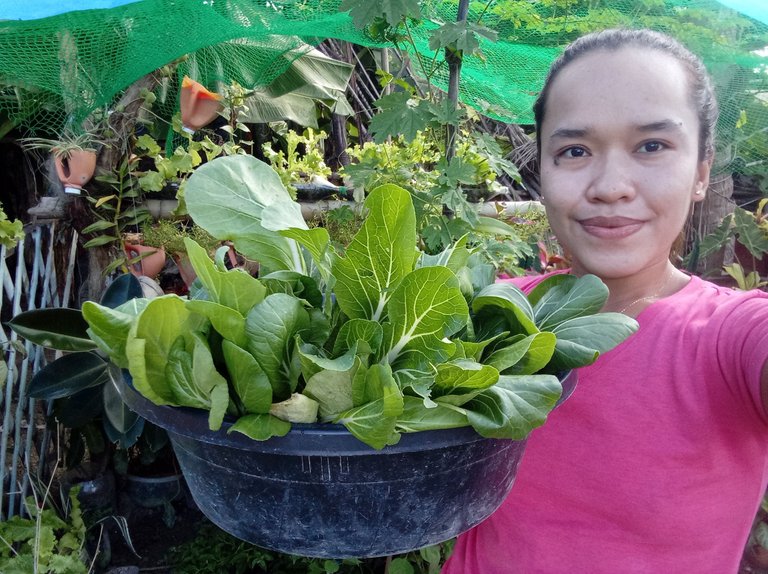 I also like to share in this garden update that I had shared garden space with a relative. This happened because they have this garden space but they can not take care of all of it because of a lot of things they have to consider first like their livestock and another farm so I ask them if I can occupy it for my old seedling which was about to die and they approve it. So, I immediately weeded it out so my plant will thrive well but unfortunately, as I'm starting developing the area I was told that somebody asks them to use it for a government program and they can't say no so I just stop where I was after I was told and give more than half of the space.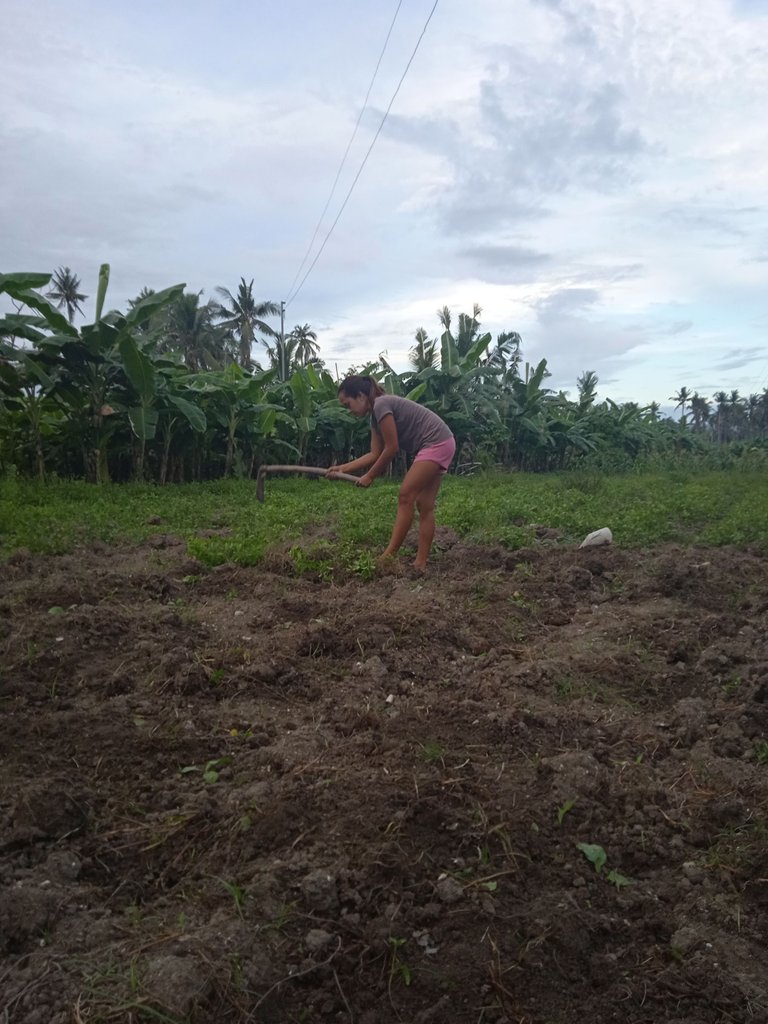 I used bolo and hoe to remove the weeds and it's very easy because it was plough before.
This is what it looks like now. We split it, in the upper part was my garden where I planted eggplants and okras and below is where my neighbours are going to have a government program for gardening.
Now in the garden, my eggplant has progressed, they are growing well and have a lot of new leaves and then my okras just sprouted because I sowed them in the ground just a few days from now maybe about 25% of them germinate. The rest of my vegetable plants are well through my effort of putting time to water them almost every day or else they would all die. The flowering plants are flourishing especially those which love the sun like my roses and my ornamental plants I carefully hide them in shady areas although not all of them are hit resistant and wilted but mostly are still in good condition.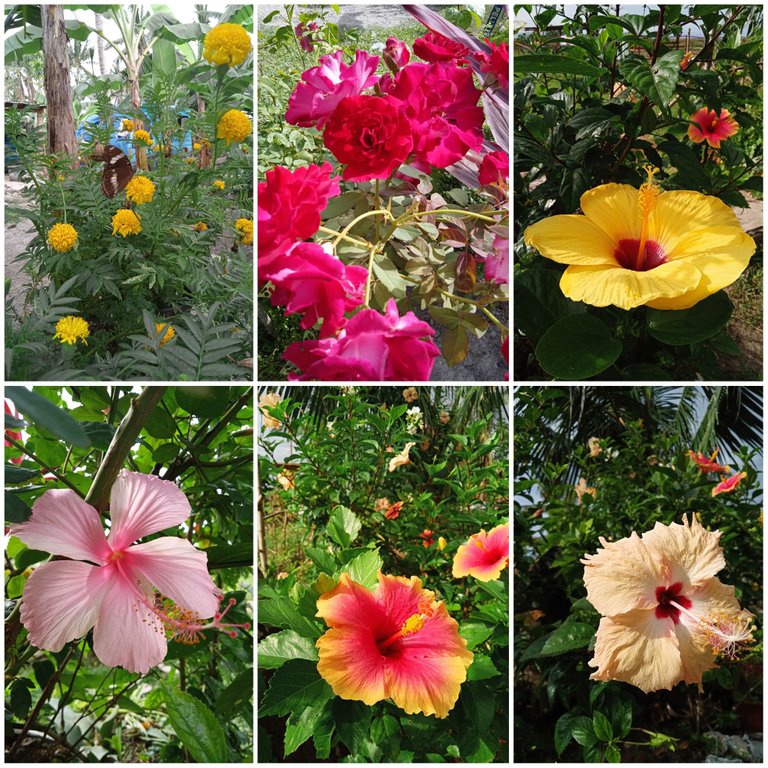 A few flowering plants that flourish in the summer in my garden.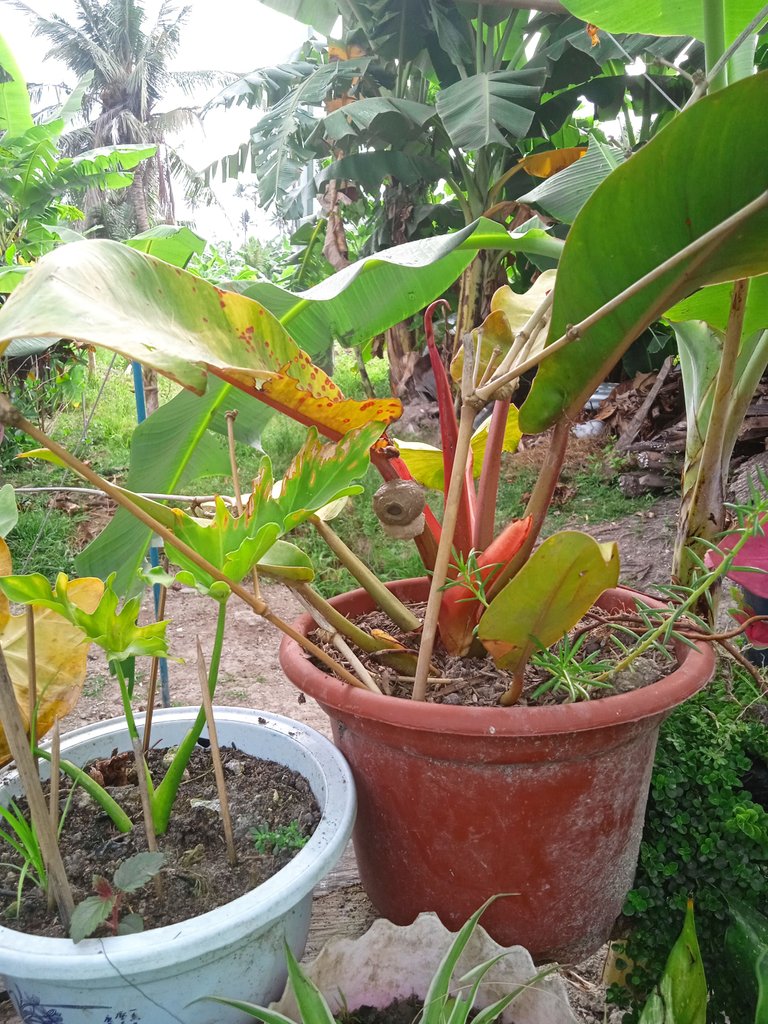 One of my ornamental plants that were inhabited by an insect. Can you spot its amazing house and tell me an idea of what kind of insects lives inside it?
For now, this is the first update I can share with you. Hopefully, this June, even though there will be many trials to go through, we will be able to enjoy many more harvests and if only they could fix the damage so we won't be able to continue suffering from the overflowing seawater that will kill our crops.🙏
Thank you so much @riverflows and to the rest of the @hivegarden community and team for initiating this wonderful contest. Now if they have time I'm inviting you again @discoveringarni and my good friend @millycf1976 to show us how is your garden going.☺
---
---