Finally, my first try growing lettuce and snow cabbage paid off.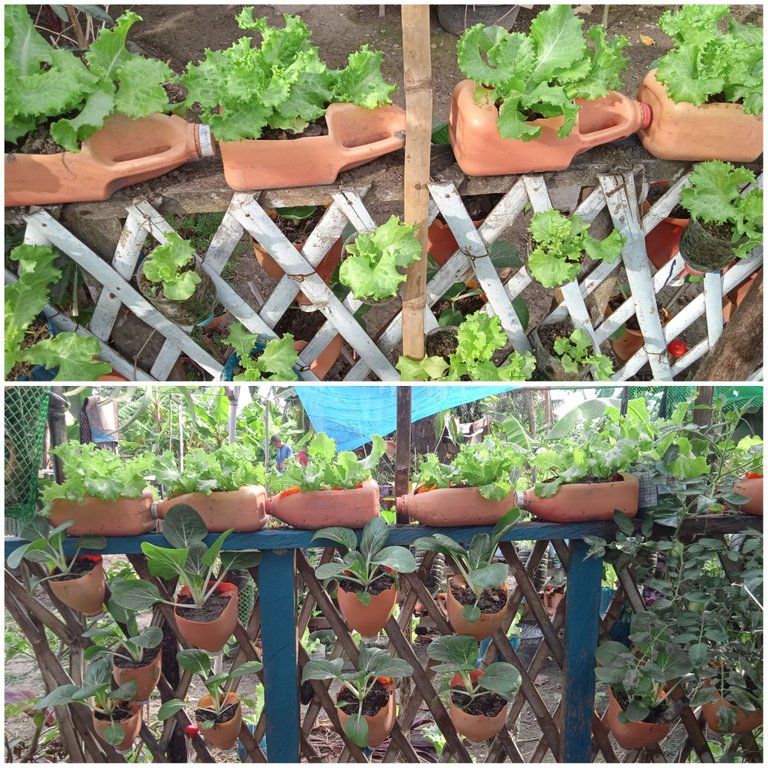 Hello everyone,
It's Labor Day here in the Philippines and I would like to greet a Happy Labor Day to all my hardworking fellow Filipino here in HIVE. Speaking of labour day my full-time job now is gardening. I lost my job before because of the pandemic and since it's very difficult to find another job again I decided to stay at home and help my husband by taking care of the kids, doing household, and taking care of our livestock. So to make myself sufficient aside from those I do gardening to make myself more productive.
Here is one of my newest productive tests. I was able to visit a year ago to a hydroponic lettuce garden and I was amazed. And then a few months ago I decided to try growing lettuce because of the seeds I saw in an agriculture store and found out that they can be grown in the soil also. (I also pick snow cabbage to try) since lettuce and snow cabbage is one of my favourite vegetables I was optimistic that I can grow them but the thing is I don't have hydroponic equipment so I did try lettuce on the soil.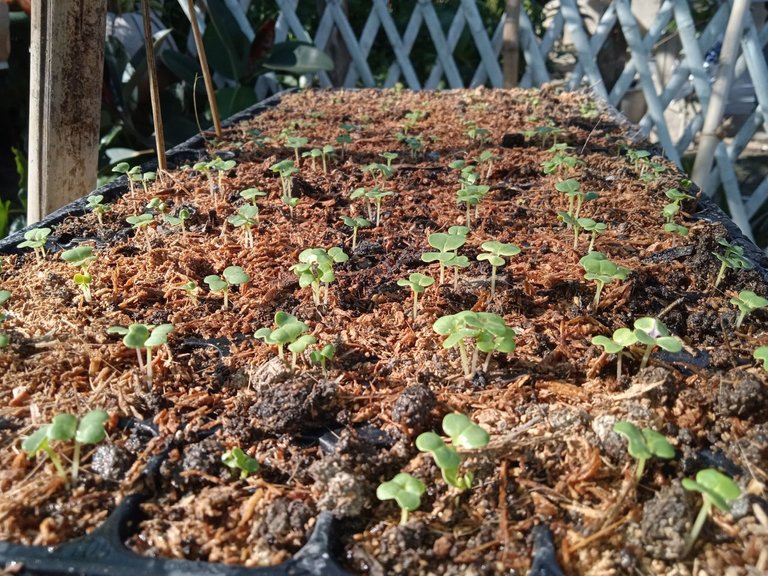 I sow them in a seedlings tray and because it was my first time I fill each hole with more than one seed thinking that I put it that way in case the seed will not germinate there are more chances but then it was a mistake. When I transferred them I was having a hard time untangling the root because most of the seeds germinate and one hole has 2-4 seedlings 😓.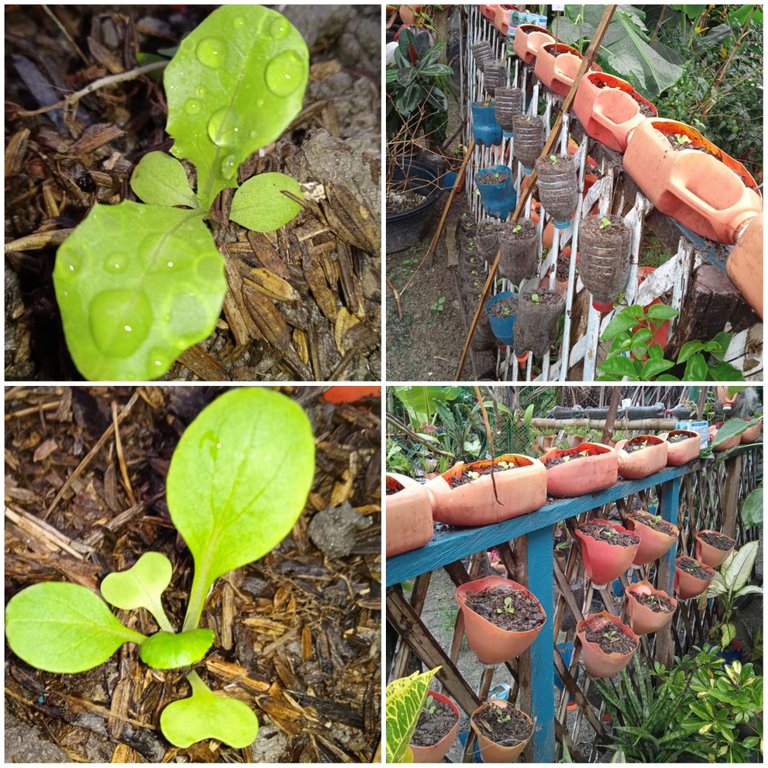 This was their first week after being transplanted. most of them I place in my recycled containers and some are placed in soil bed just to observe if they strive there well.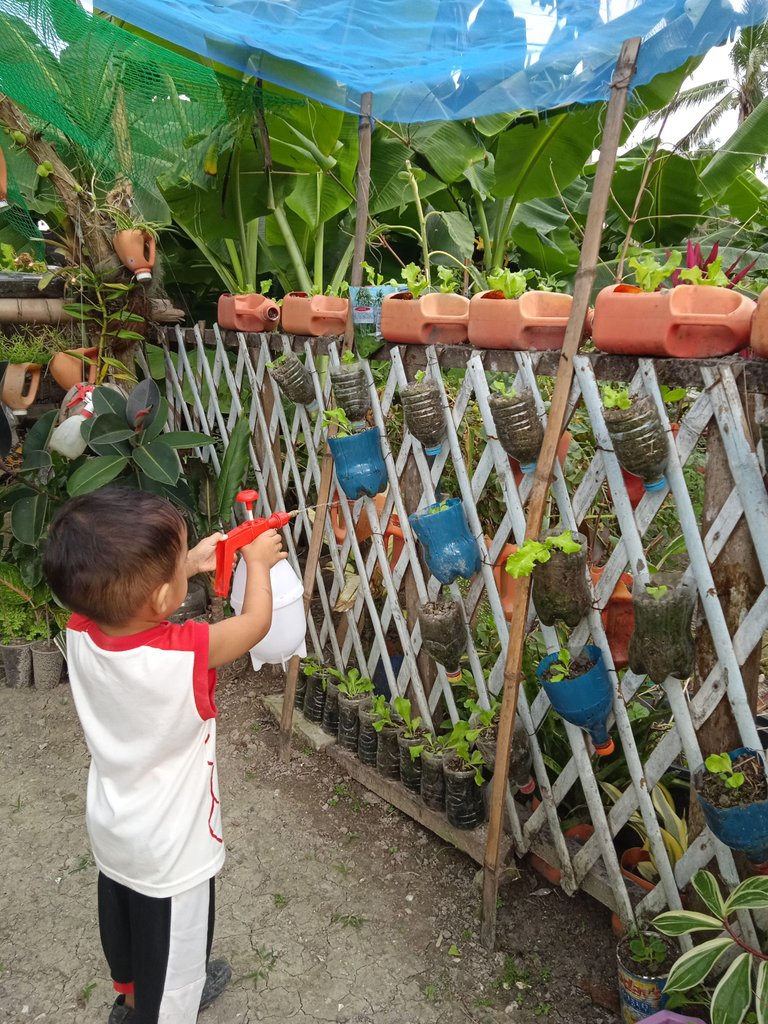 After continuous watering them every day and sometimes I do it morning and at sunset due to extreme heat (Glad that I have my very helpful son Lucas who is always willing to help me but sometimes gives me headaches like I want to finish my work right away but it delays because he wanted to do what I am doing🤣) and I think he's the one who I can pass on my hobby in the future😍.)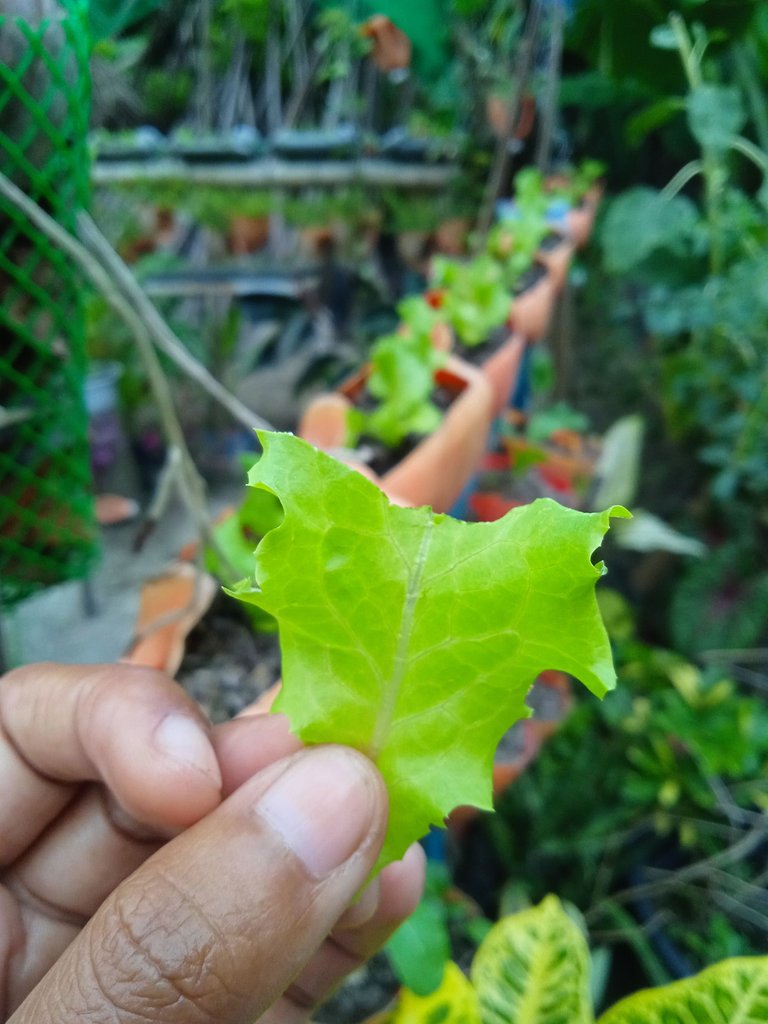 By the third week, I could see that they were starting to fertilize and the leaves are getting healthier and greener. I was too excited so I took some leaves and tasted them immediately.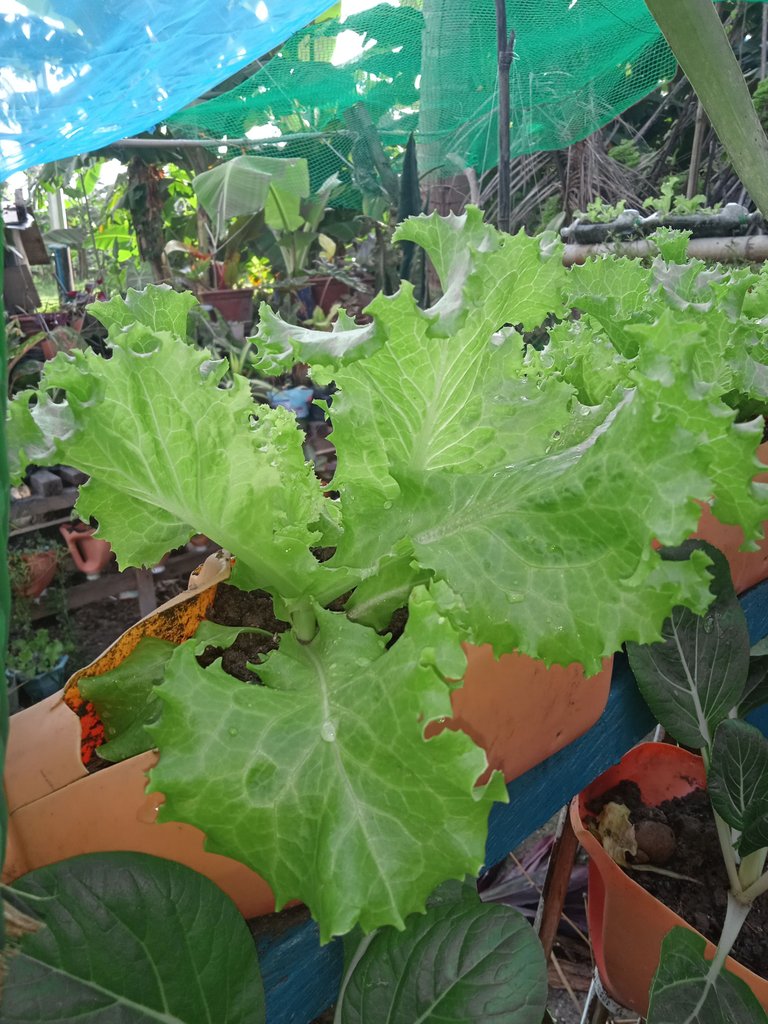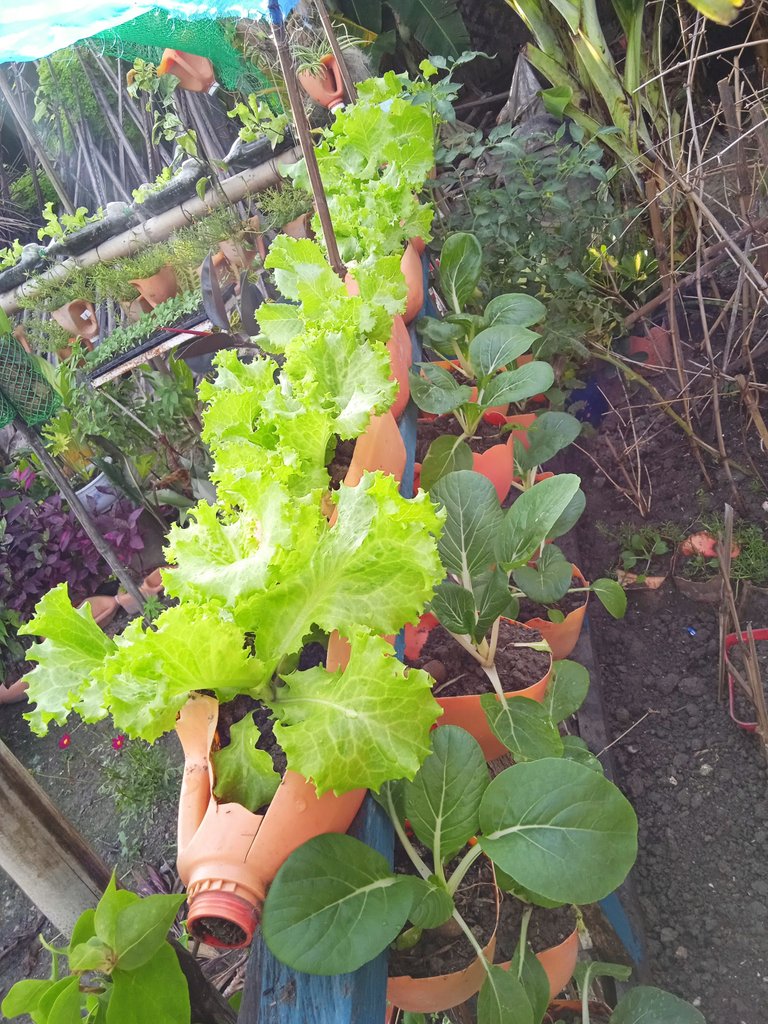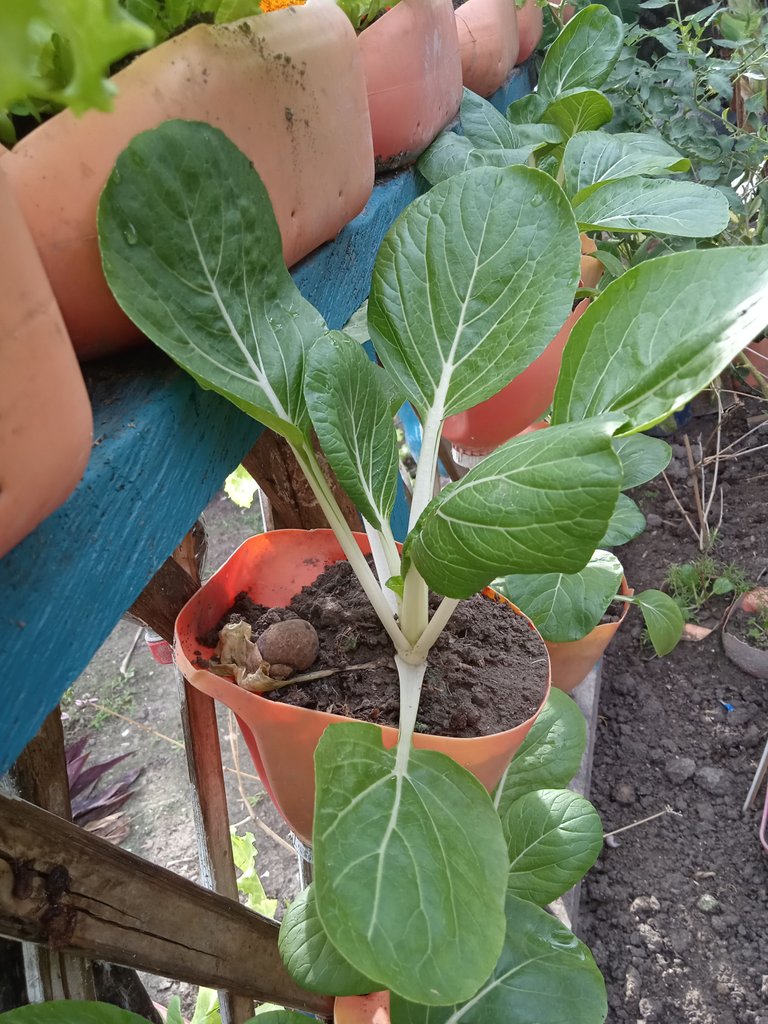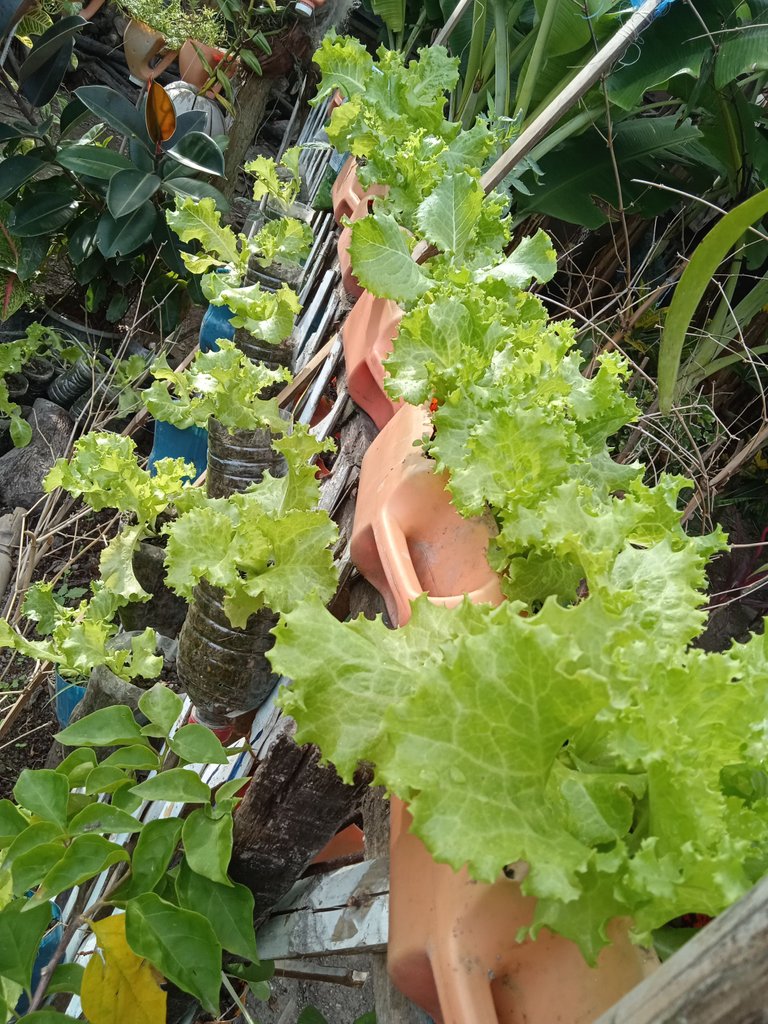 I admit that the growth of my lettuce is no longer by the correct day of harvest based on the usual direction of its harvest time indicated in the sachets because of various factors that caused the slowing of their growth. But what is important is now they are fully grown and are already if I want to harvest.
lettuces are driving me crazy to purchase some pork meat to grill and enjoy like how Korean eat them 😁 and or some additional ingredients for me to make a salad but as of this moment, I'm waiting for my tomatoes left to ripen so I don't have to purchase tomatoes🤔.
Snow cabbages are now also tempting me to cook some stewed pork with that cabbage and enjoy that crunchy petiole😋.
Now, I'm very HAPPY how my successful first time growing lettuce and snow cabbage. Some may not grow well because of some of the factors to consider but I was very satisfied now that I can enjoy the fruit of my labour. Maybe tomorrow I'll sell some of my HIVE tokens so I can purchase the needs to enjoy them ASAP 😁.
Thank those who wish me support when I started my journey. I appreciate it so much 😘.
---
---