Enjoying my final tomato fruit from my first batch of tomatoes this year.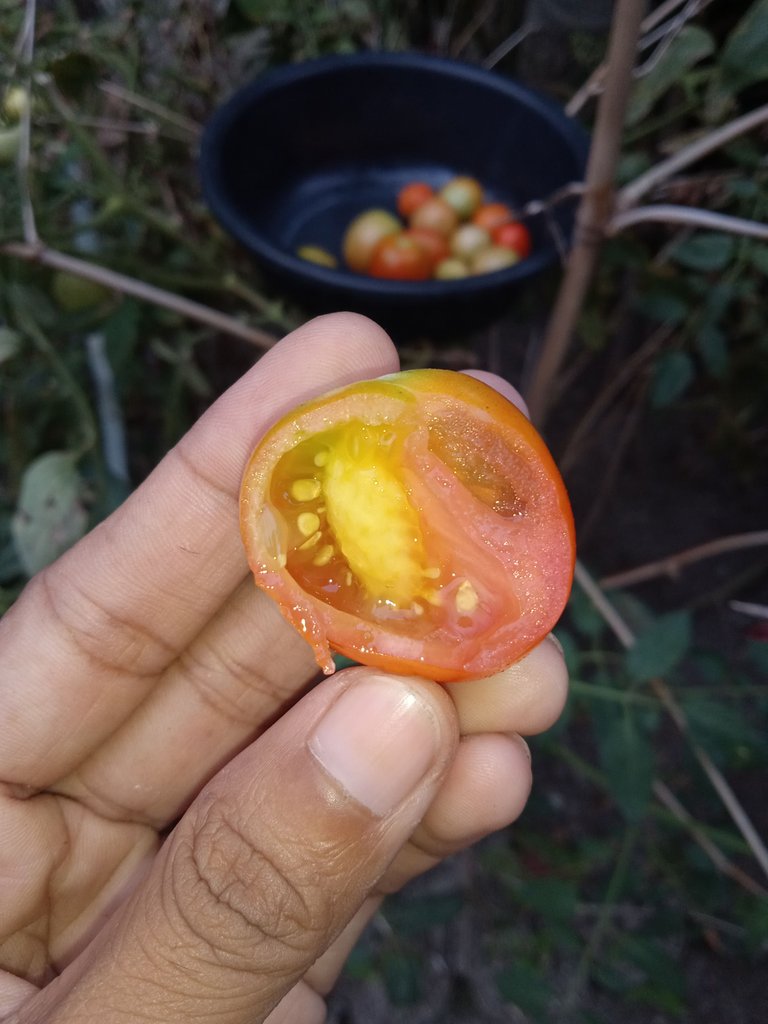 Last January I made my first journey growing tomatoes out of my kitchen trash. I just place the seeds into a paper and when they dried I place them on a broken basin and it grows even less cared for because it was not a plan to grow them seriously. Luckily it even survived the typhoon that hits us months ago that devastated a lot of crops hereafter the typhoon, I decided to transplant them into the soil bed and nurtured them hoping that one day they can provide me with fruits also because I realised vegetables from the market increase drastically at that time.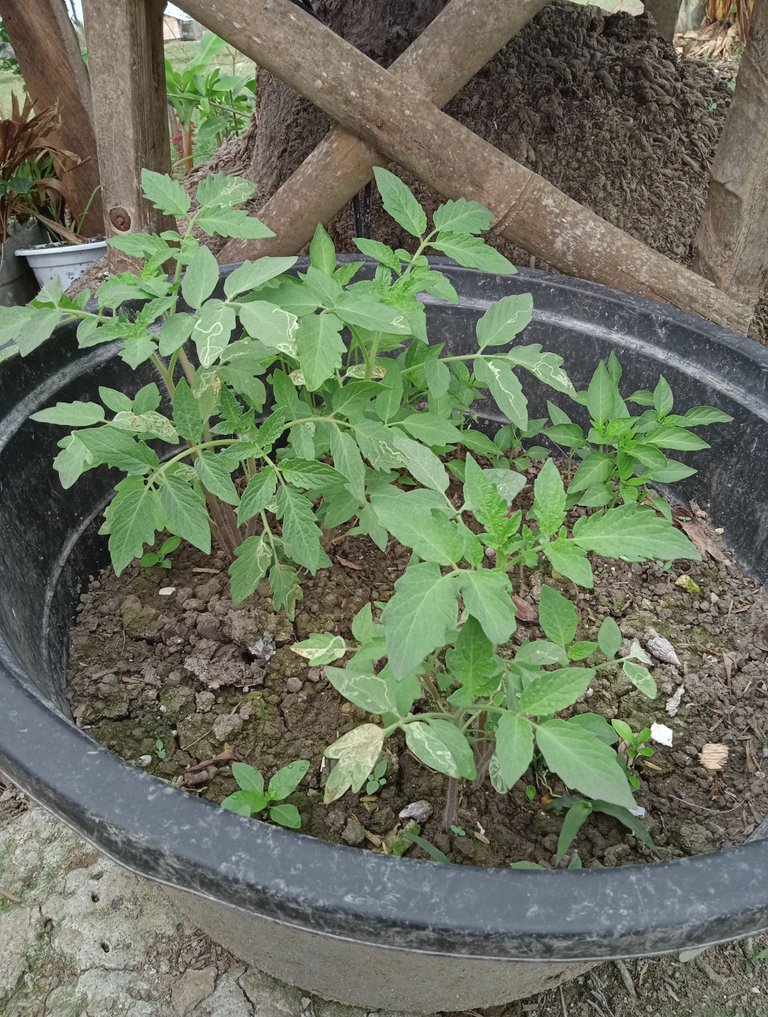 photo taken in January before I transferred them to the soil bed.
As a reward for my hard work I harvested a lot of fruits than I expected, such a great feeling that in one month I skipped buying tomatoes from the market and at the same time, I enjoyed eating tomatoes in any meal I want.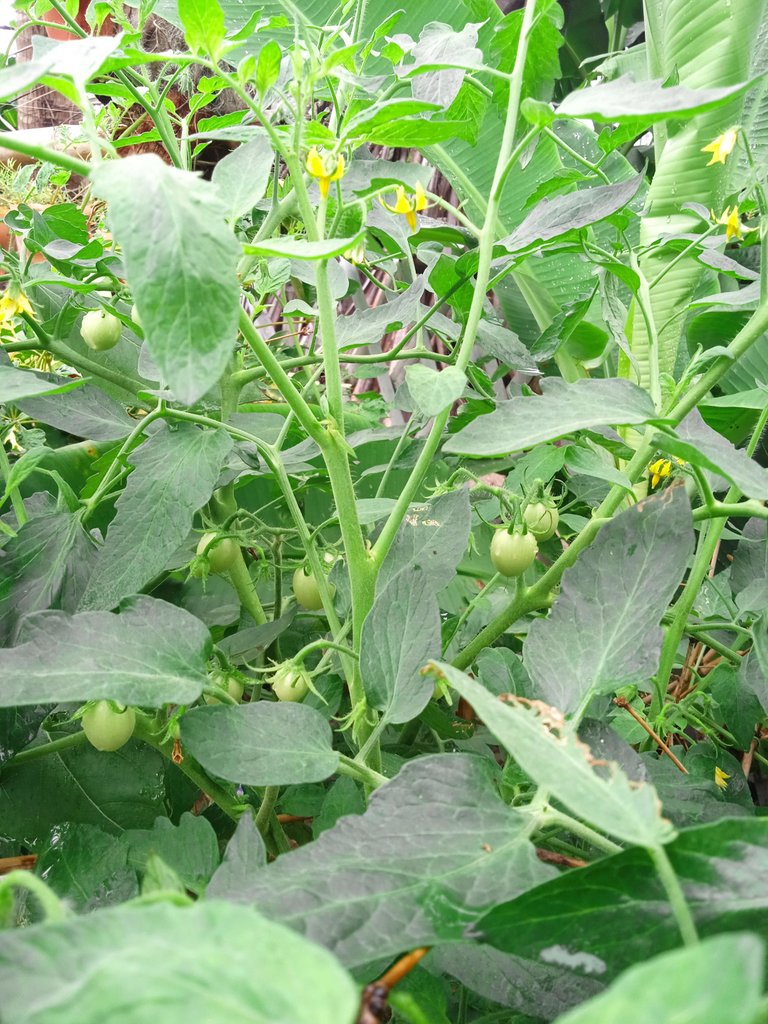 photos are two days gap, imagine how fast they grow. I'm already super excited about that time 🤤.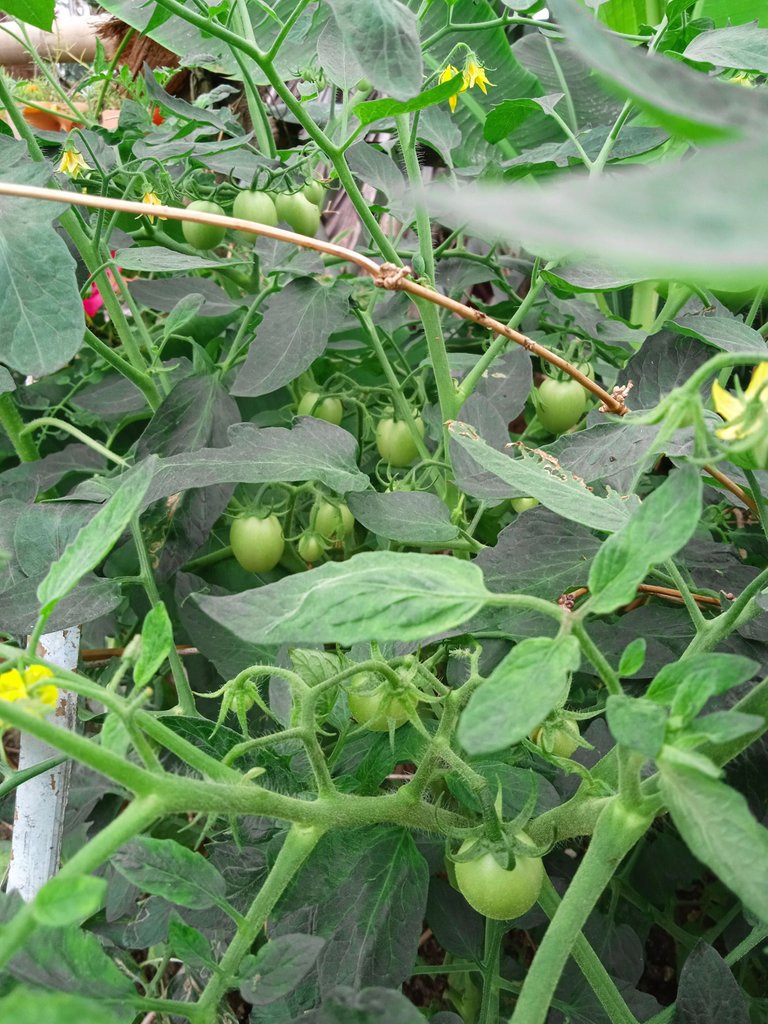 After watering them every day, mulching them with sawdust, adding hummus from time to time and patiently strolling under the bamboo branch to get bamboo sticks for their fence in March they started blooming flowers and slowly turning into fruits and so I continue my tasks.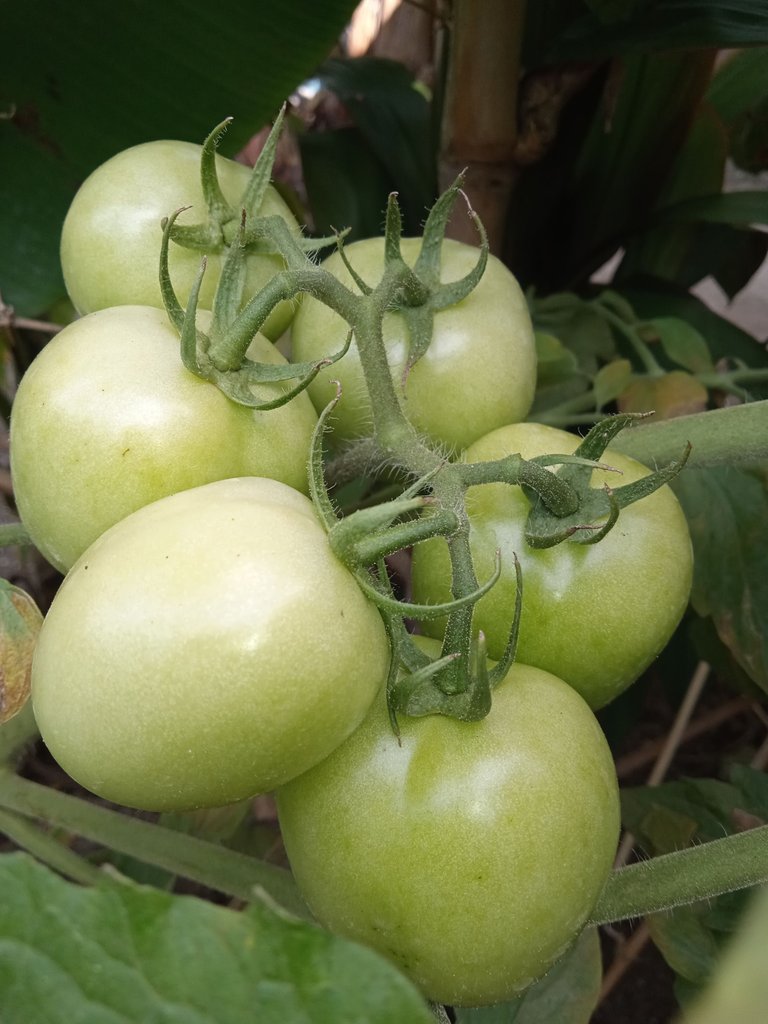 After three weeks, they are already big and almost ready to ripen. I patiently waited for them to ripen on their vines before picking.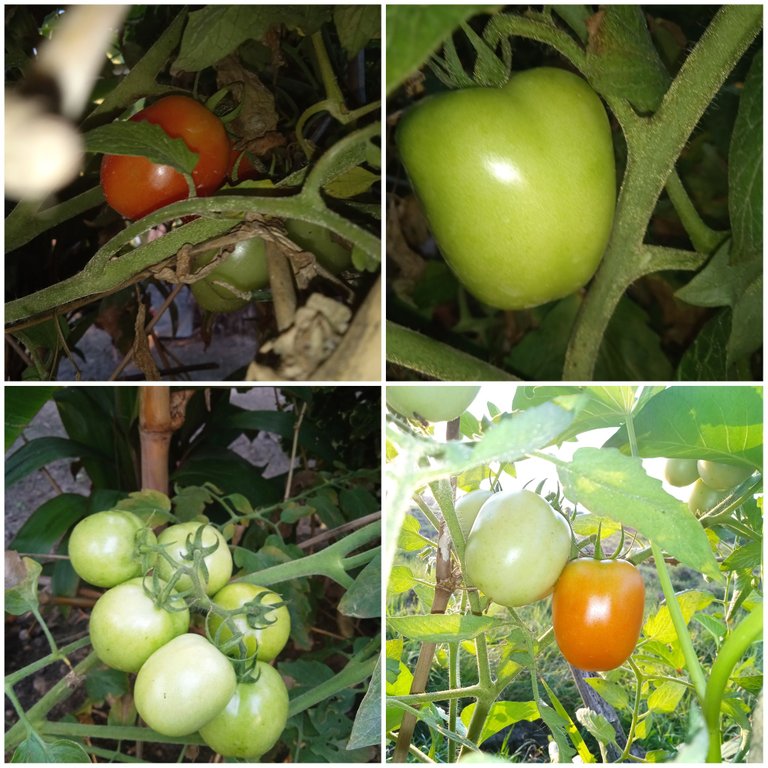 After 4 weeks they started ripening and we already started picking them with my best buddies (Carlo and Lucas)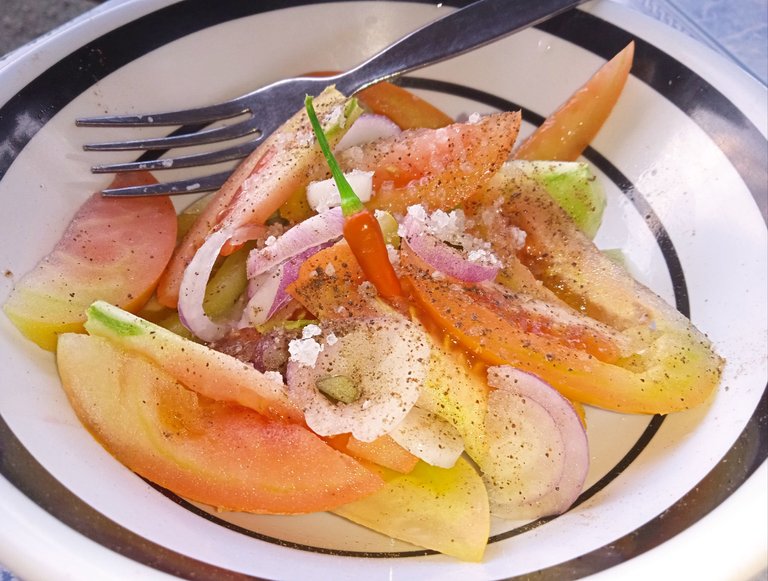 And to my excitement right after my first harvest, I made some salad from it.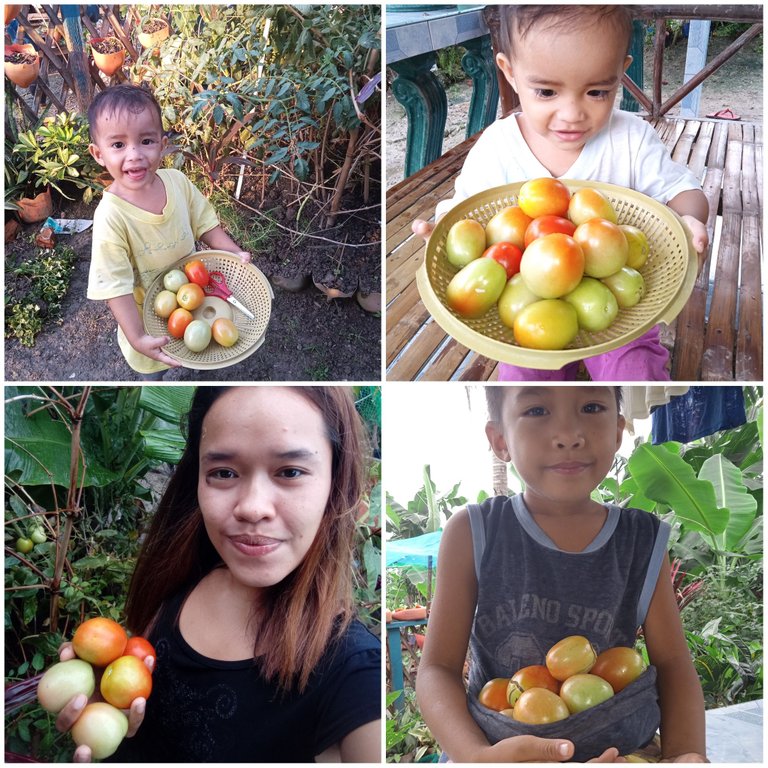 Photos were taken on random days when we harvested them. Fortunately, I am happy that I did share some of them with my neighbours and also I send some to my sister-in-law back to the City where she lives.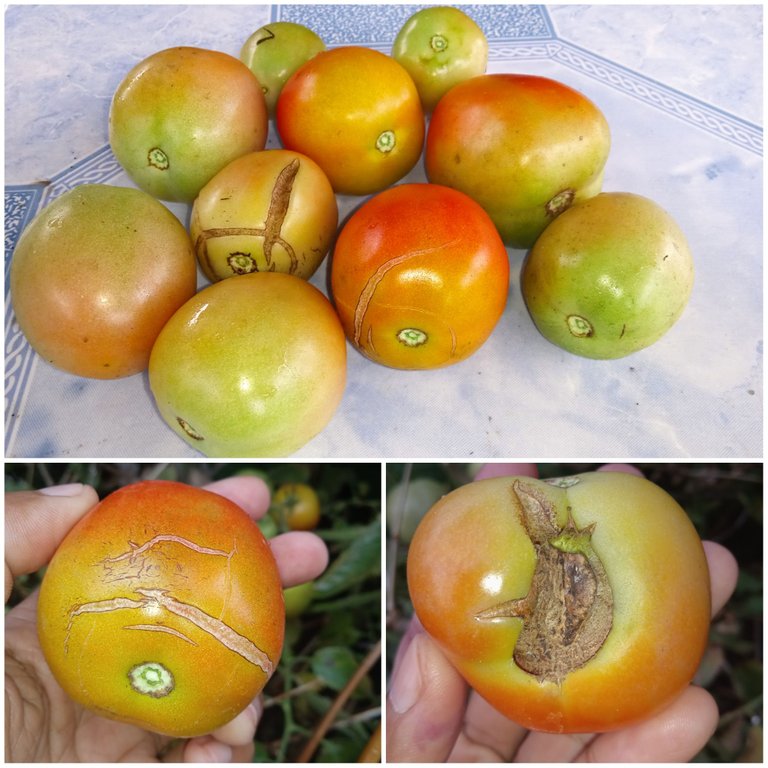 I found out that this problem is caused by its water consumption but no worries they're still edible.
However, enjoying my fruit of labour I also encounter problems that I'm eager to know about and solve the solution so by the next time I can prevent them to happen again.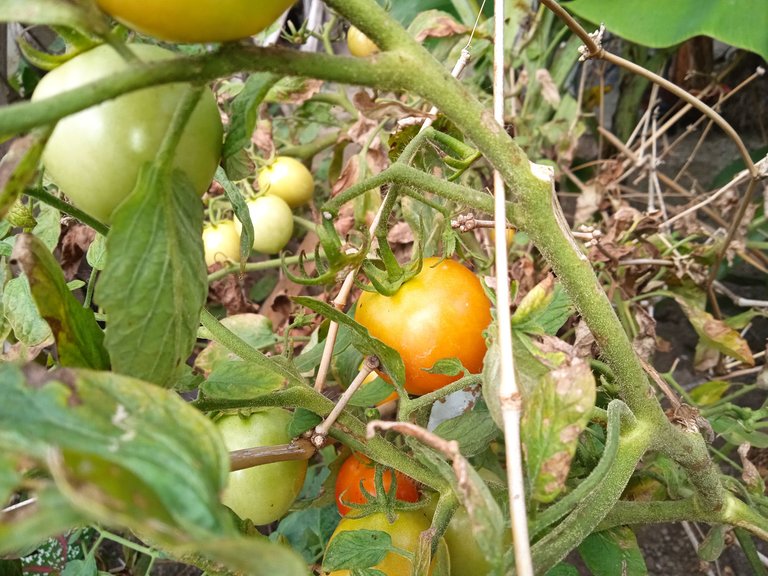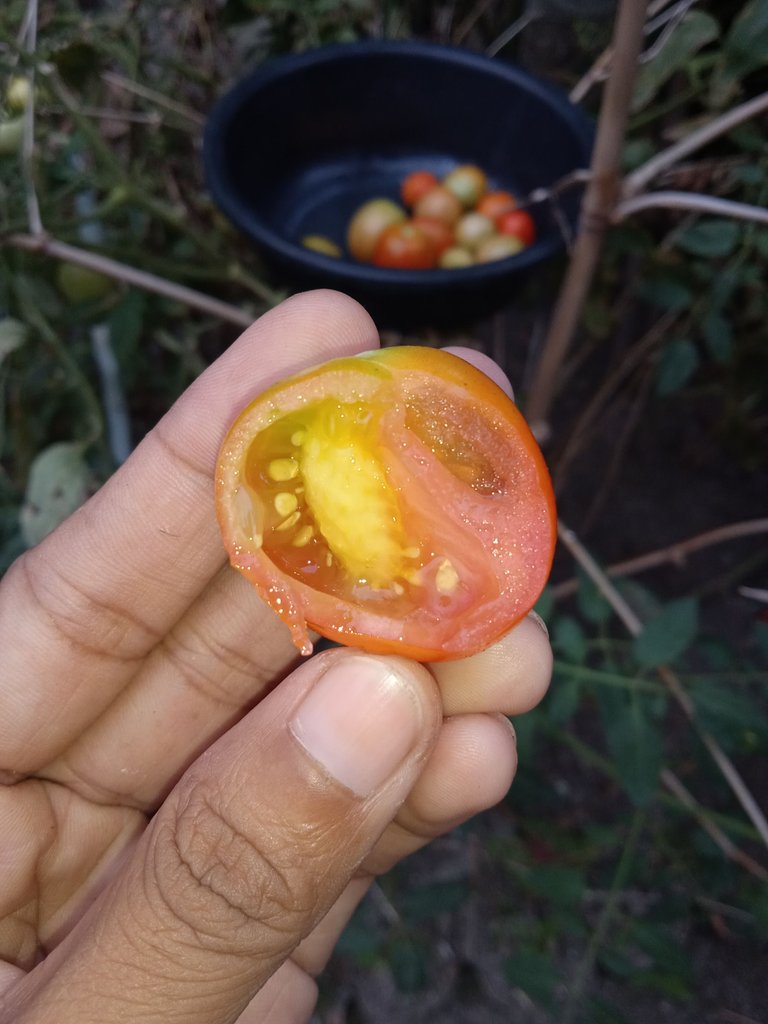 Now my tomatoes are getting old they almost need to replace so this afternoon I went to check into them and pick the ripe ones, they still have a few flowers coming out and the fruits are already small so I'll wait for the final bloom to fruit and I'll remove the plant for replacement. Luckily I have already new seedlings waiting to get ready for replanting but I need to ready the spaces first for a good harvest again.
Ended my first 🍅 harvest was fantastic I already made a lot of dishes and salad from it and what makes me happier is I was able to share them with other people and made them smile. I feel so proud 🤩!
So that's it for now I'll give the update once I'm ready and done. Tomorrow I'll be making an egg omelette with a lot of tomatoes again. Thank you for reading this far garden lovers 🤗. I hope everyone is having a great day!
---
---