Opening my first Chaos Pack.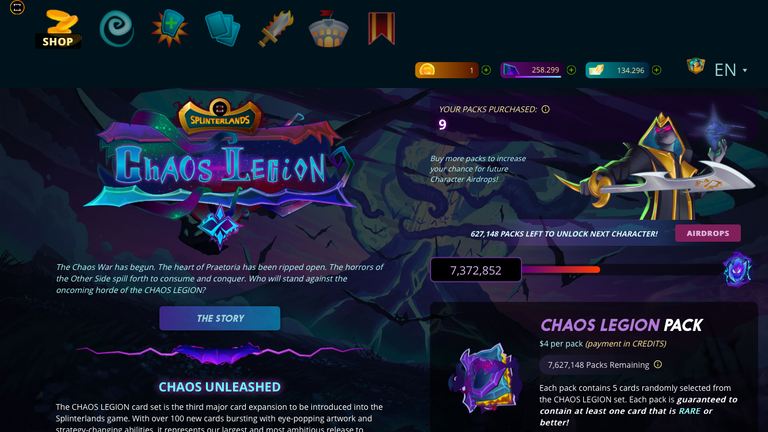 I decided to open a pack from the group I've been buying as I've gotten enough together to buy them.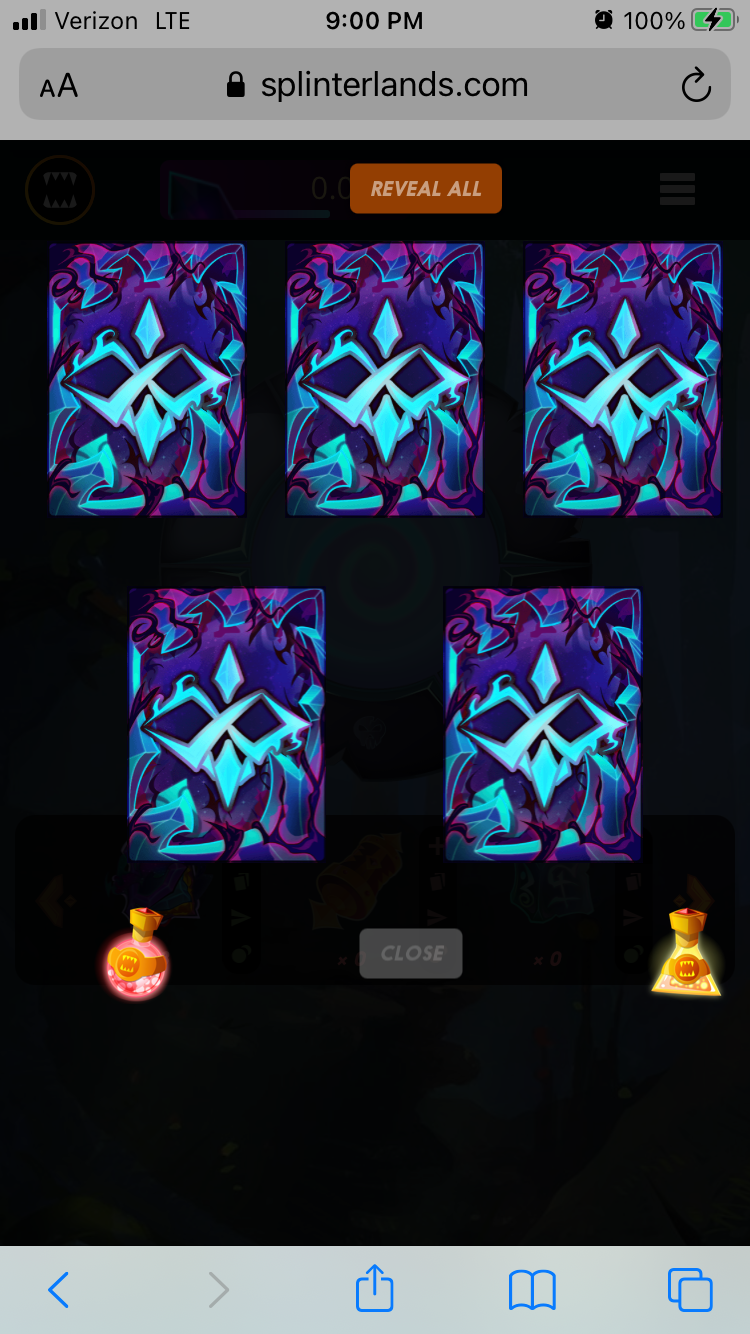 I did use the potions to boost my chances of getting legendary and gold foil cards.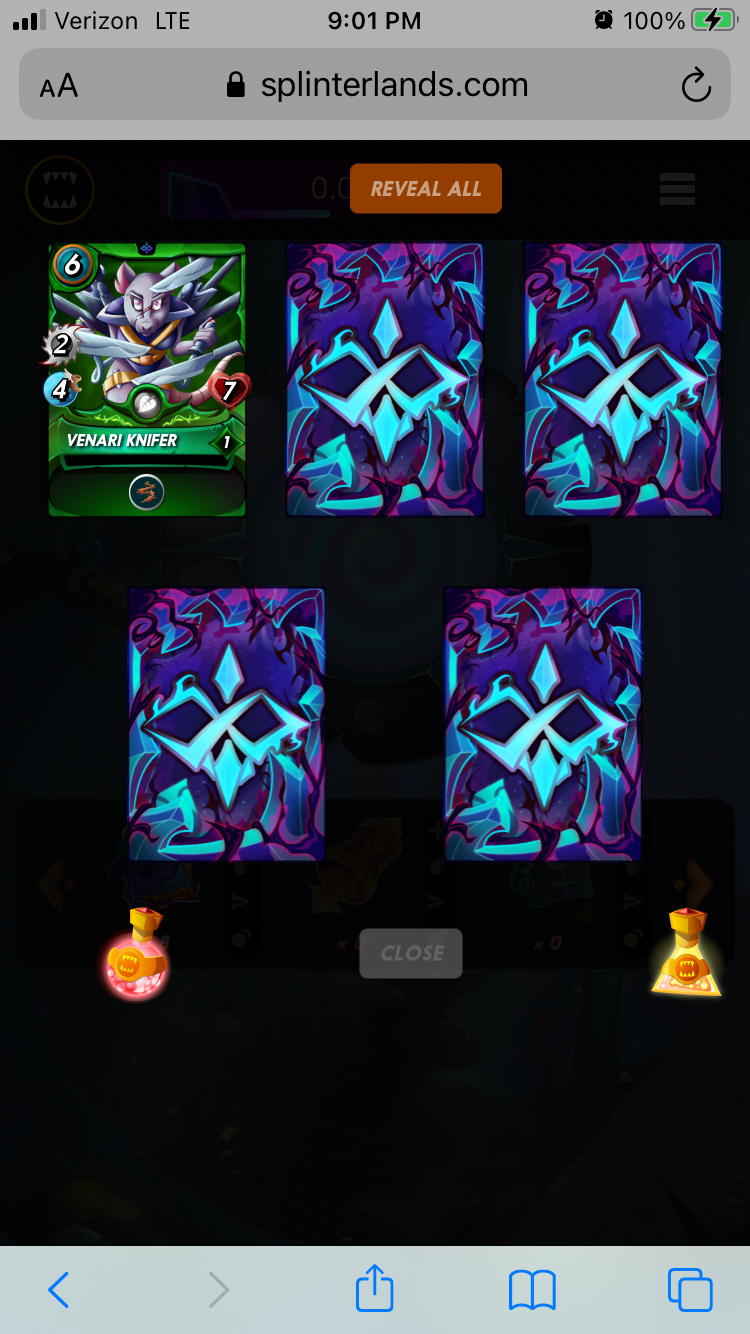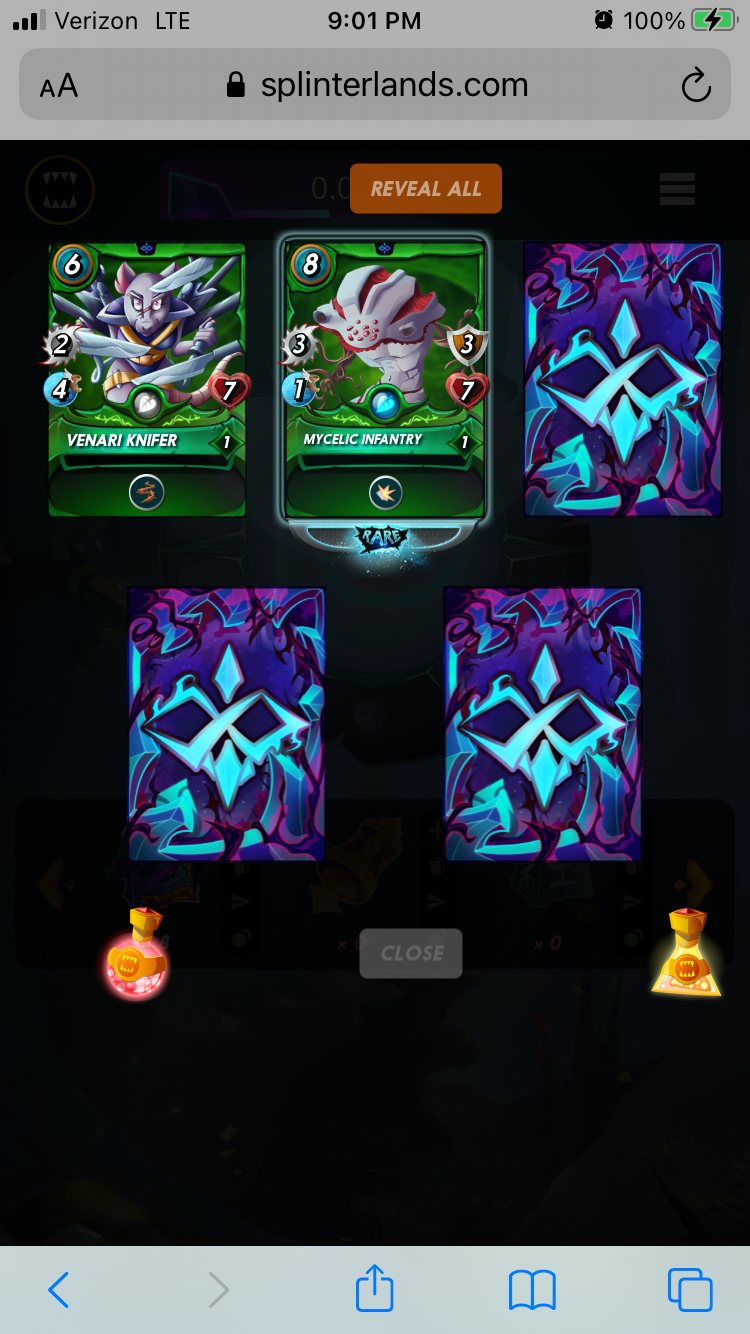 The first two weren't any great shakes even though the Mycellic Infantry was a Rare. Still, they'll have some value when I go to rent them out.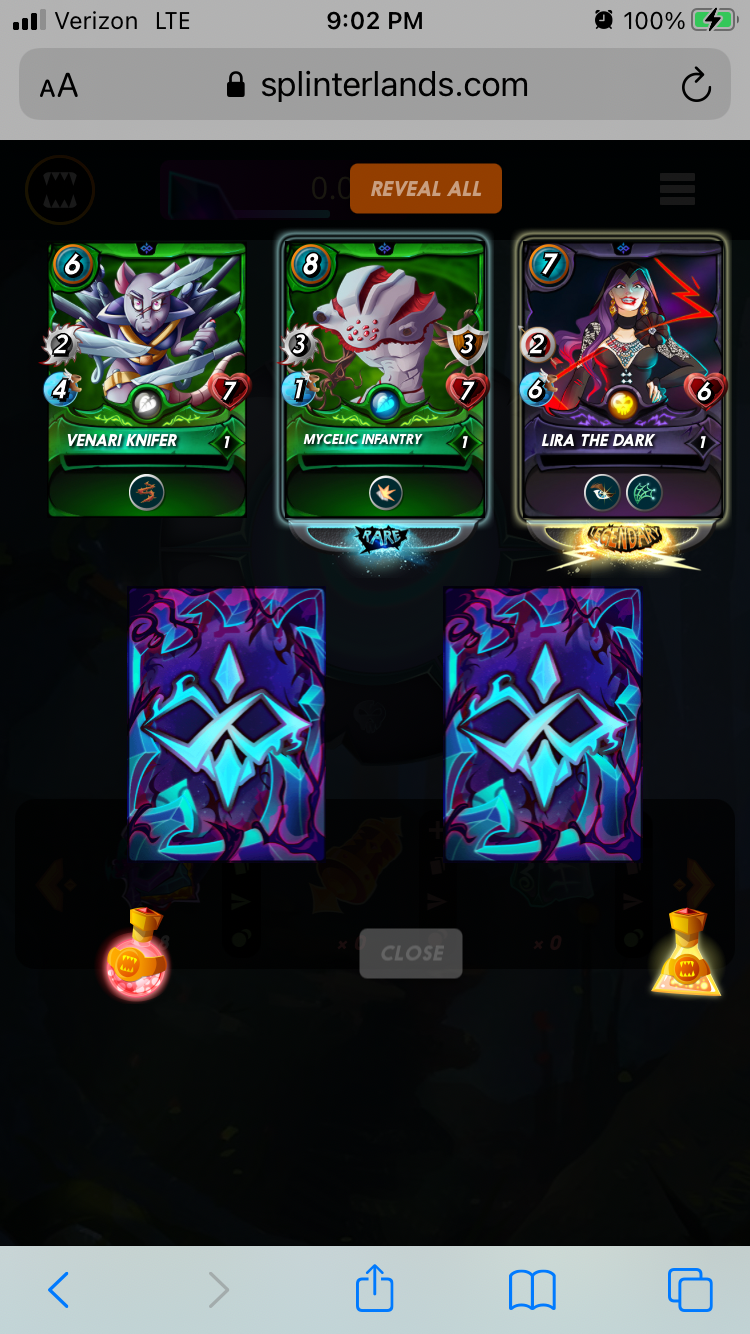 This was more like it, a legendary! I think she'll fetch a good rental price.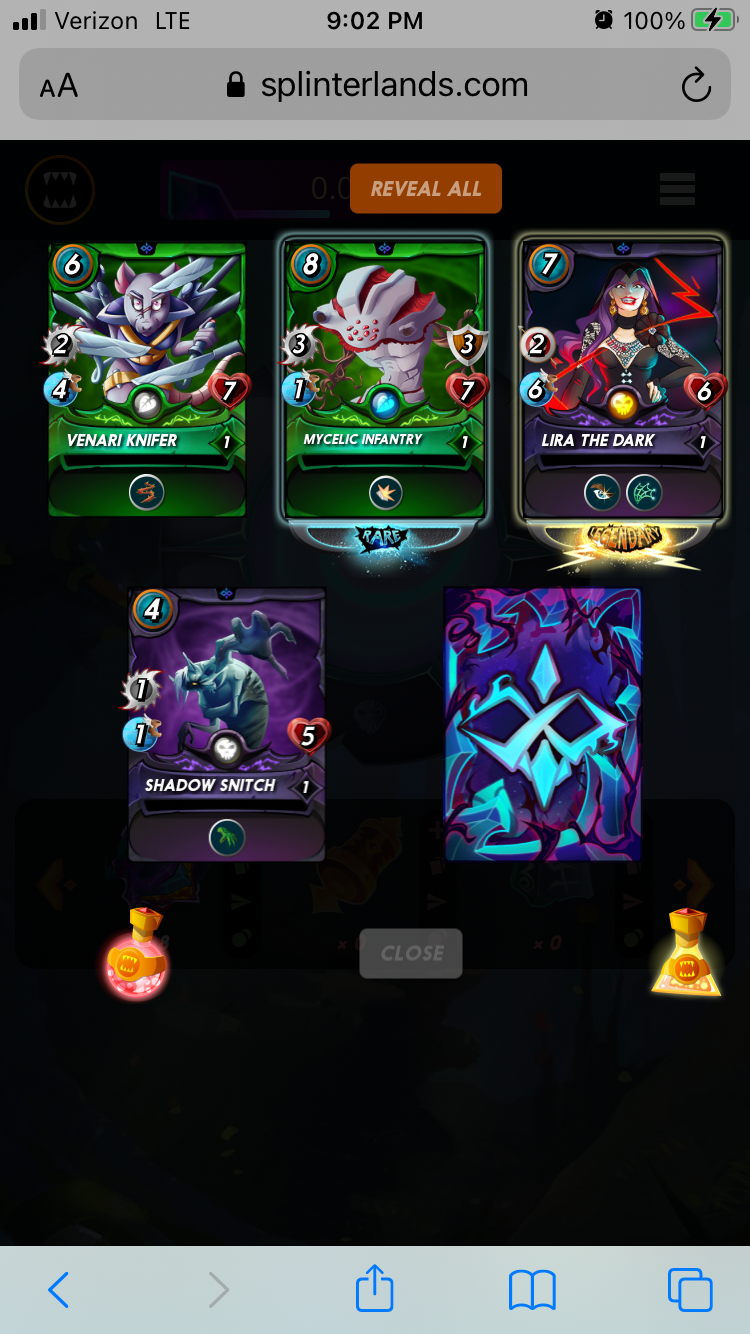 Another "also ran" when it comes to the rental price. Still, glad to add it to the deck.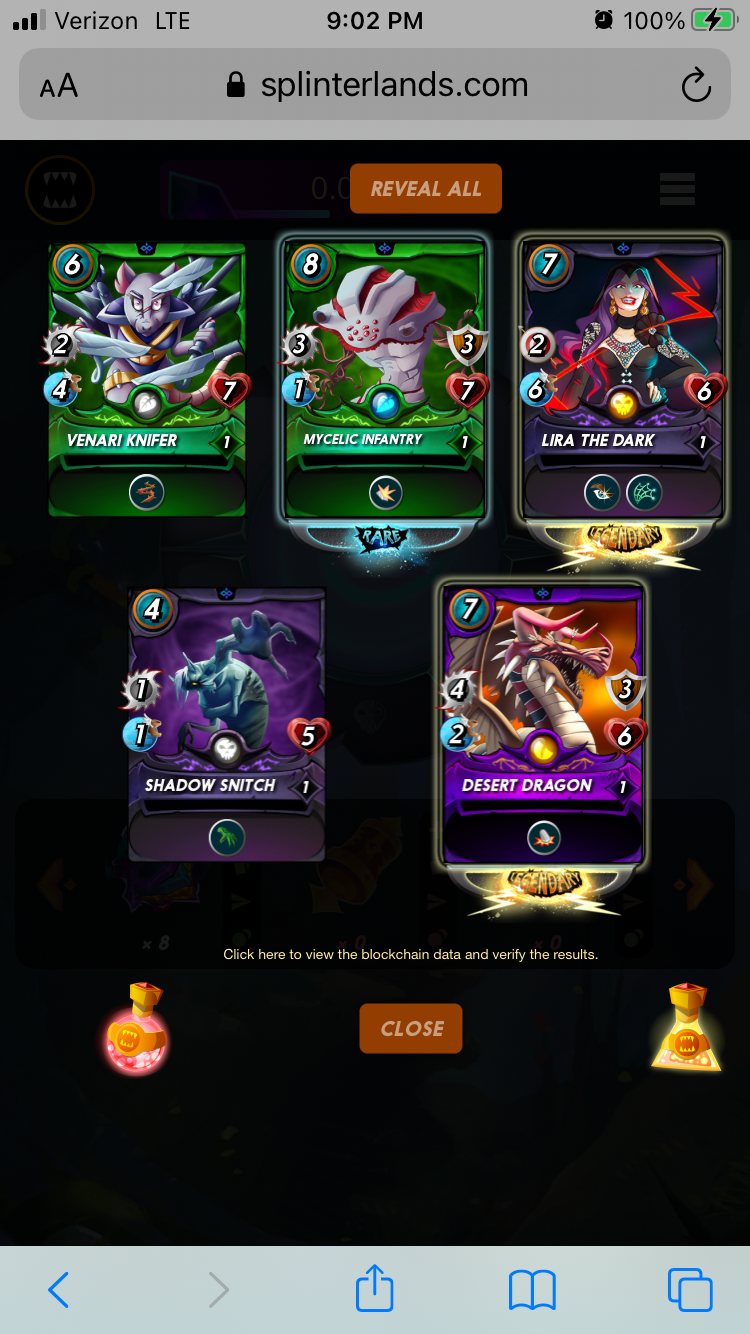 Nice! Another Legendary card! This one will fetch a sweet price in the rental market.
So that's it for this post. I'll be opening more in the future. Follow me if you would like see more. I might even be doing a giveaway of an unopened Chaos Pack in the near future.
Any comments pro/con, advice, suggestions; add them! Curious to see what you all think.
---
---