Little Parrots - Green and Beautiful
Hello My Friends! 😘
Today when I arrived at the parking lot where I leave my car, to go to work I was surprised by 2 small parrots, here we call them "parakeets".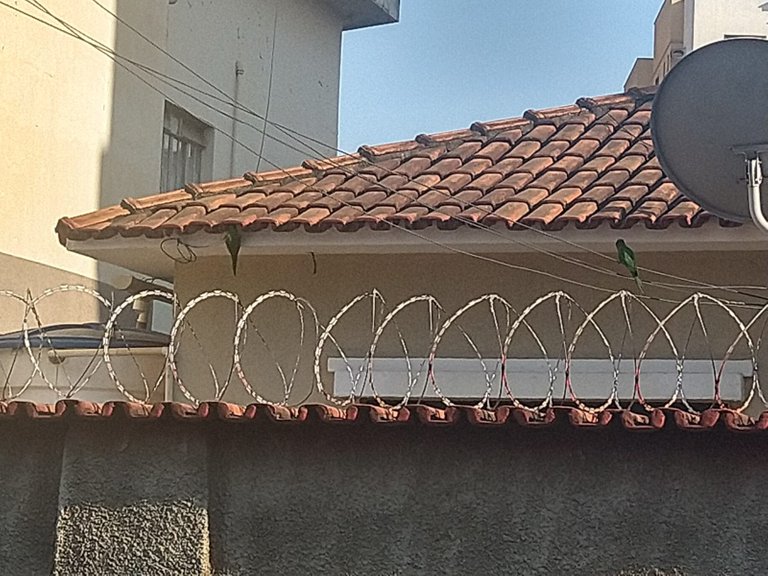 They were having fun together, flying to and fro, I tried to take some good pictures, but it didn't come out with very good quality, forgive me 😔.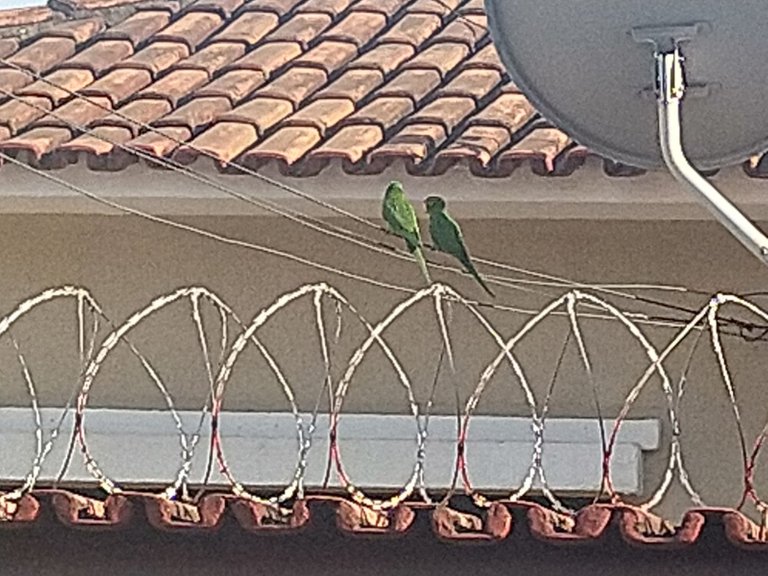 They stayed in a house and then one of them came very close, it was on the wires above me, it was the best photo I could take.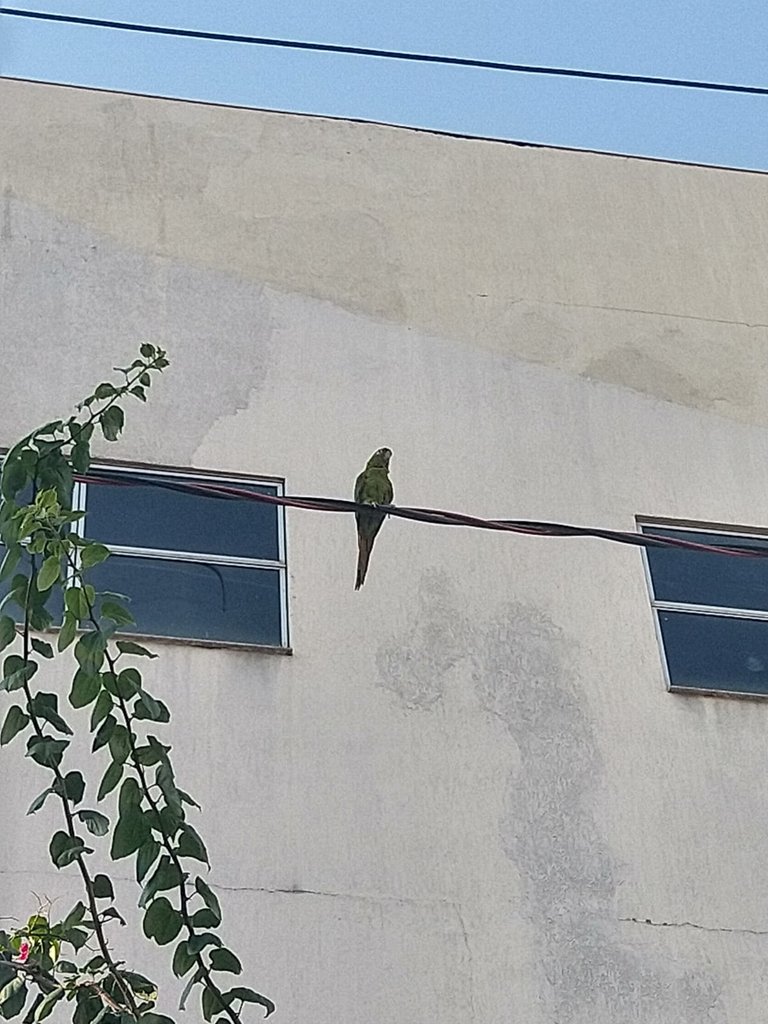 So beautiful and playful, it's hard to imagine how they ended up in the middle of the city, as there can be many reasons. But anyway the sense of freedom they have, I think I would like to be a bird one day and fly through the blue skies!
I hope I can see my little green friends again! I love all animals and hope they grow strong and healthy!
---
---