When Love Exist
To Elder, Sister always seemed to have dirt on her face. Others thought Sister was peachy keen, top of the heap, something to admire, to cherish, to laugh with, and to love. But Elder knew Sister was dirty dirty dirty, in the way only an older sister could know such things. A sister who had been stabbed in the back, time and again, from the moment Sister was born.
Of course, Elder wasn't without her own unsavory identities. She was pretty sure that SHE was the peachy keen one of the two. So she devoted her life, from the moment Sister was born, to showing up Sister. This was easy in the intellectual department, because Sister's aim was only moderately good when she shot from the heart. Elder's aim was unerring when she shot from the head.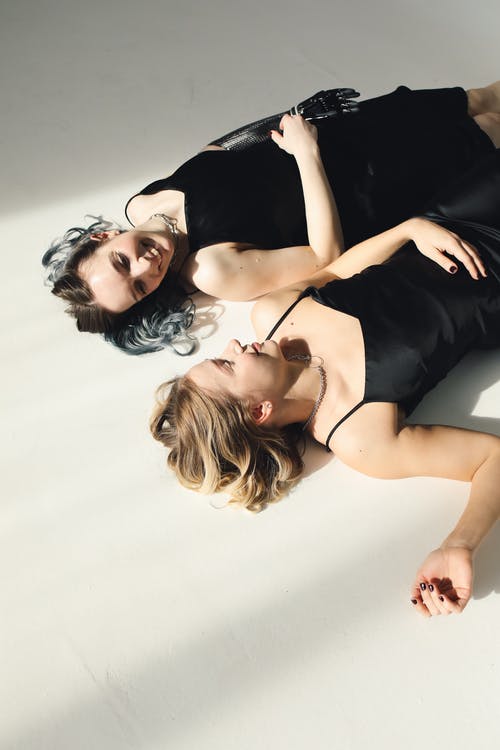 Source
"What's that got to do with the price of eggs?" Elder asked, that time Sister was having a hissy fit about the ice skate.
"We're not talking about the price of eggs!!" Sister stamped her foot, turned purple and cried.
Elder had perfected her smirk by this time, and smirk she did.
The truth is that life has not been fair to Elder and Sister both, they had the commitment to be there for each other. You simply can't expect less from.
Elder came into the world filed with joy until sister was born and killed Mama as she always reminded Sister, but that isn't of concern now. Big girls with the heart of gold and heads carrying crowns of royalty.
"By now, you should understand that the world isn't fair and every time I say something you get pissed off," Elder said.
"Grow up Sister, although you keep telling me what a grown up you've become but look at you and say otherwise," Elder continued.
Sister raised head, sniffing in the catarrh that was about dropping from her nose and replied Elder saying, " I am big than all this but i keep being caught by your words although I know they mean nothing because time without number you keep telling me not the tread meaning into your words."
"Let's leave this place, I have a surprise for you and don't you begin telling me how you don't like surprises because hating surprises make me surprise you," Sister weeping off her tears stood up.
Now on their way to nowhere Sister starts singing with her continuously with her melodious voice, you see, Sister has one of the best voices, you would have heard before. It's just a delight see her rise from the mood she was in because Elder could feel her heart was heavy.
"Where are we going to?'' Elder questions.
"Don't make me start insinuating," she continued.
It would surely be the role of two sisters in a family who are orphans to stick with one another till the end of time, don't you think?
"Here we are at the sanctuary, I found this place and it is soul comforting, I have no idea how I found this place. I found myself lost in thoughts and was in deep into my head and here I was."
"Elder, even if you don't tell, I know you are so special and would go through any length for me, that's why you try to make me stronger in your own way in this world that gave us no chance. I say thank you."
Now, it was so obvious that Elder was in tears, how she not be in tears but truly it was a surprise to both sister because where Sister took Elder was a place of bliss and Sister would see Elder in tears for the first time.
---
---