The tiny thunder of venus // La pequeña trueno de venus

This tiny flower is a Cuphea Hyssopifolia or commonly called Thunder of Venus is a small shrub native to Mexico, reaching up to 60 cm in height and 90 cm in width.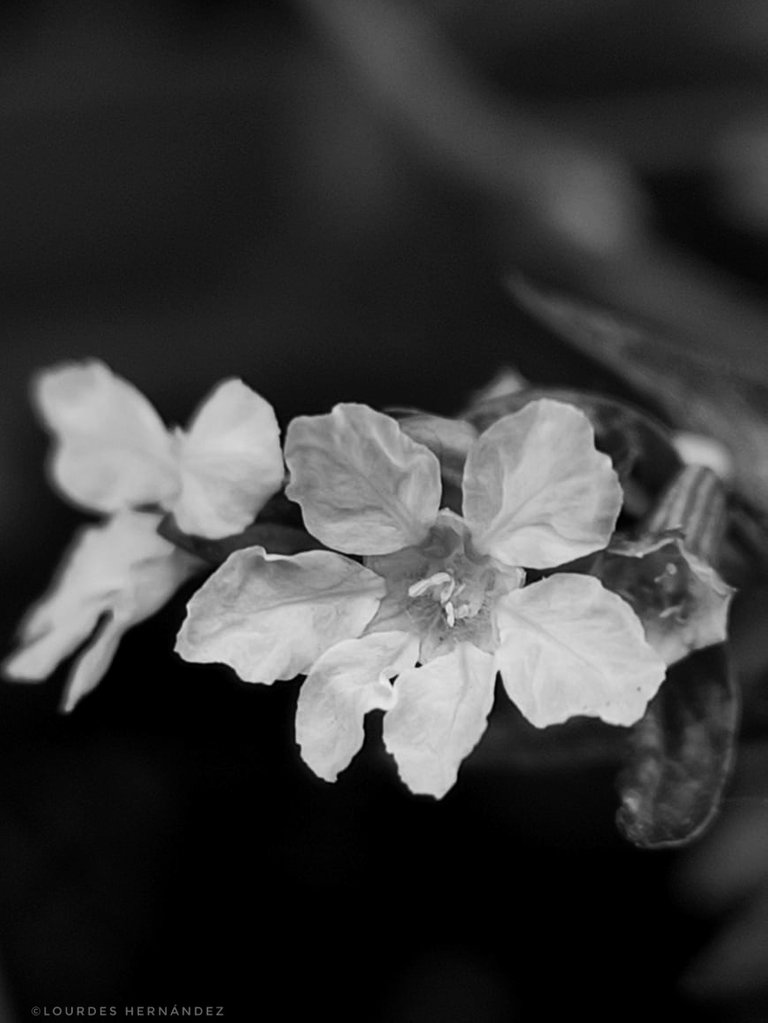 Esta diminuta flor es una Cuphea Hyssopifolia o comunmente llamada Trueno de venus es un pequeño arbusto oriundo de México, alcanza hasta los 60 cm de altura y 90 cm de ancho.

It has dense foliage, its leaves are small and shiny, dark green, the branches are elongated and its tiny flowers have six small petals, the diameter of the flowers reaches only a couple of centimeters, which makes them tiny beauties.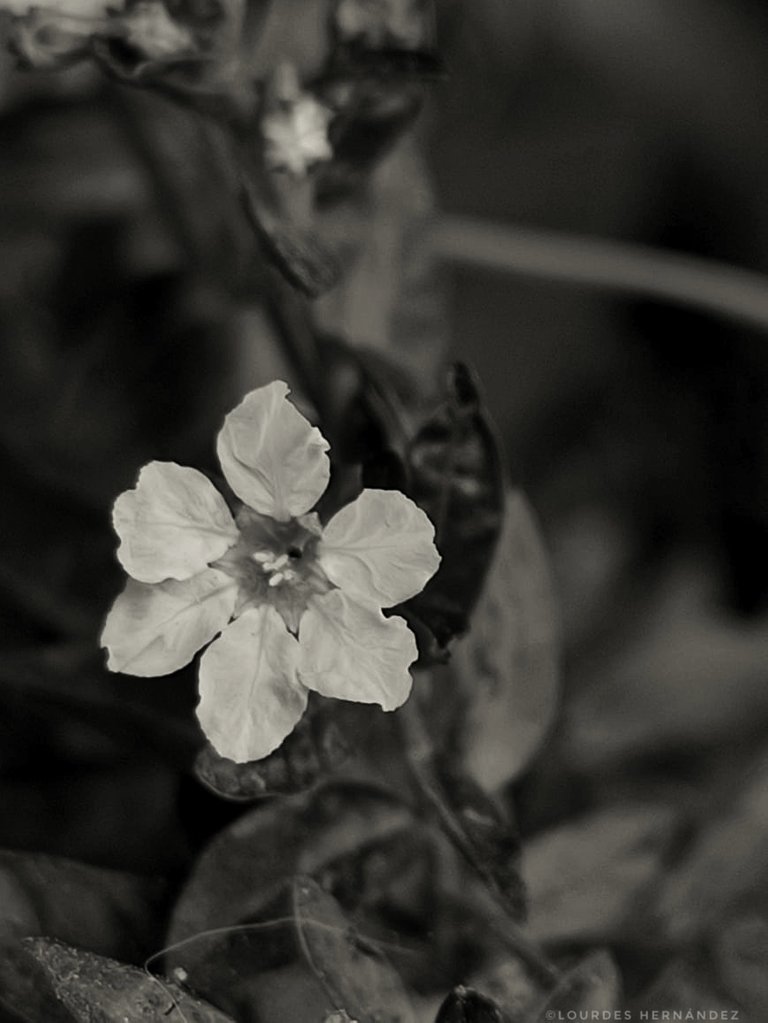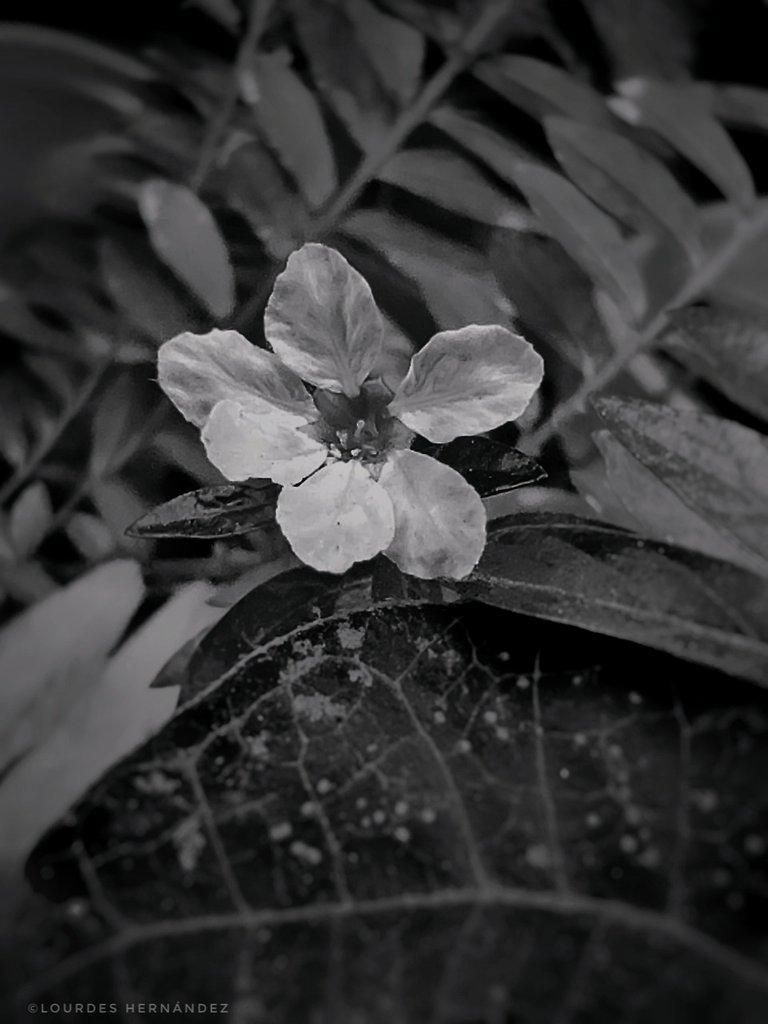 ---
Tiene un follaje denso, sus hojas son pequeñas y brillantes de color verde oscuro, las ramas son alargadas y sus diminutas flores tienen seis pequeños pélatos,el diametro de las flores llega a medir solo un par de centímetros haciendolas unas diminutas bellezas.

It is a shrub that grows in hot weather, grows on the banks of rivers and is also cultivated ornamentally, because it is small and with dense foliage, it is usually seen in flower boxes in public or private places, the tone of its flowers can be purple, lavender or in this case white.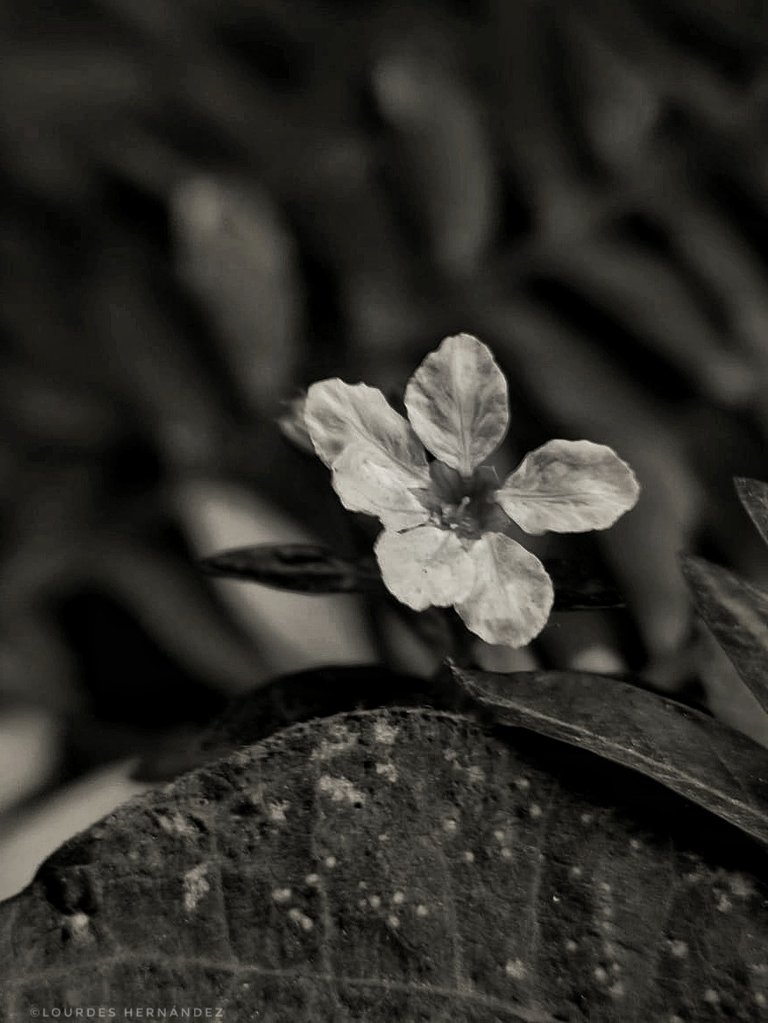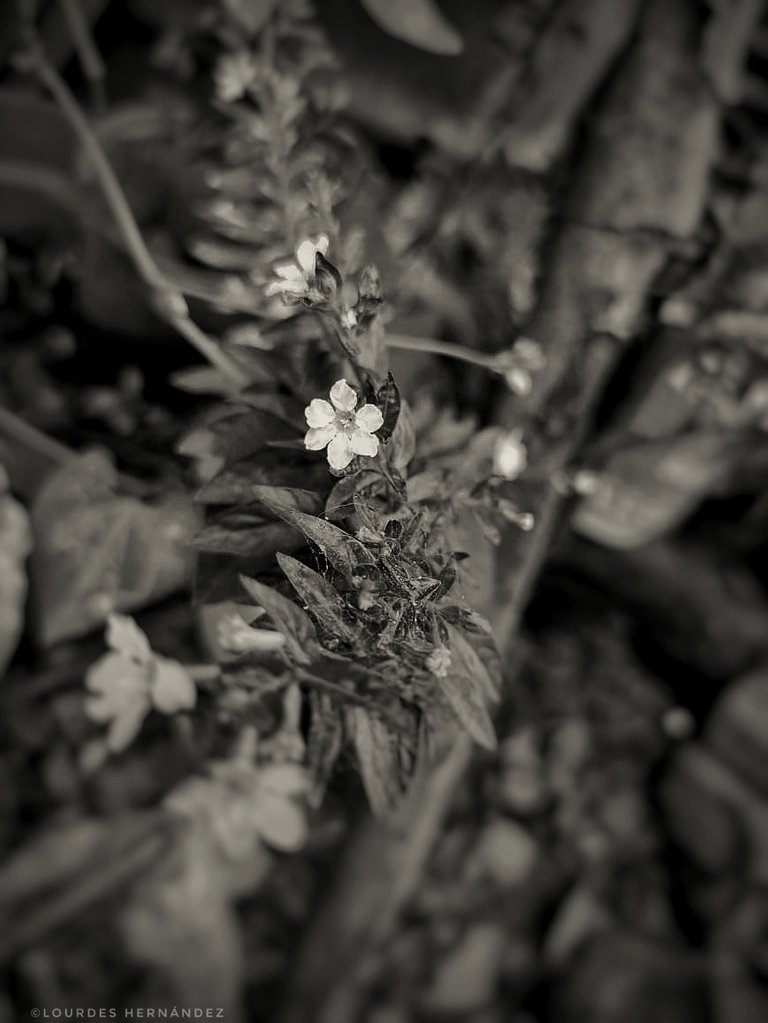 Es un arbusto que crece en el clima cálido, crece a orillas de ríos y tambien es cultivada de manera ornamental, por ser pequeña y con un folaje denso suele verse en jardineras de lugares públicos o privados, el tono de sus flores puede ser color púrpura lavanda o como en este caso blanco.

In certain regions of Mexico it is usually used as a natural remedy to counteract certain pain such as: stomach, waist, throat, hip and kidney pain; although also in other places it is often used as a healing and remedy against the bite of poisonous snakes.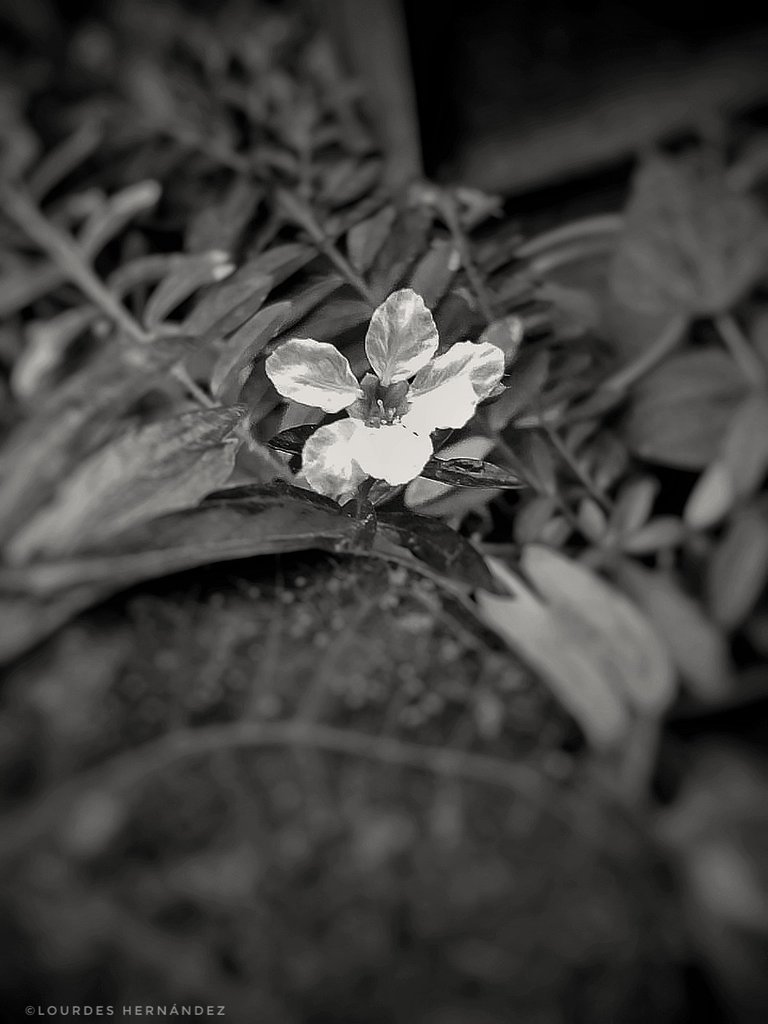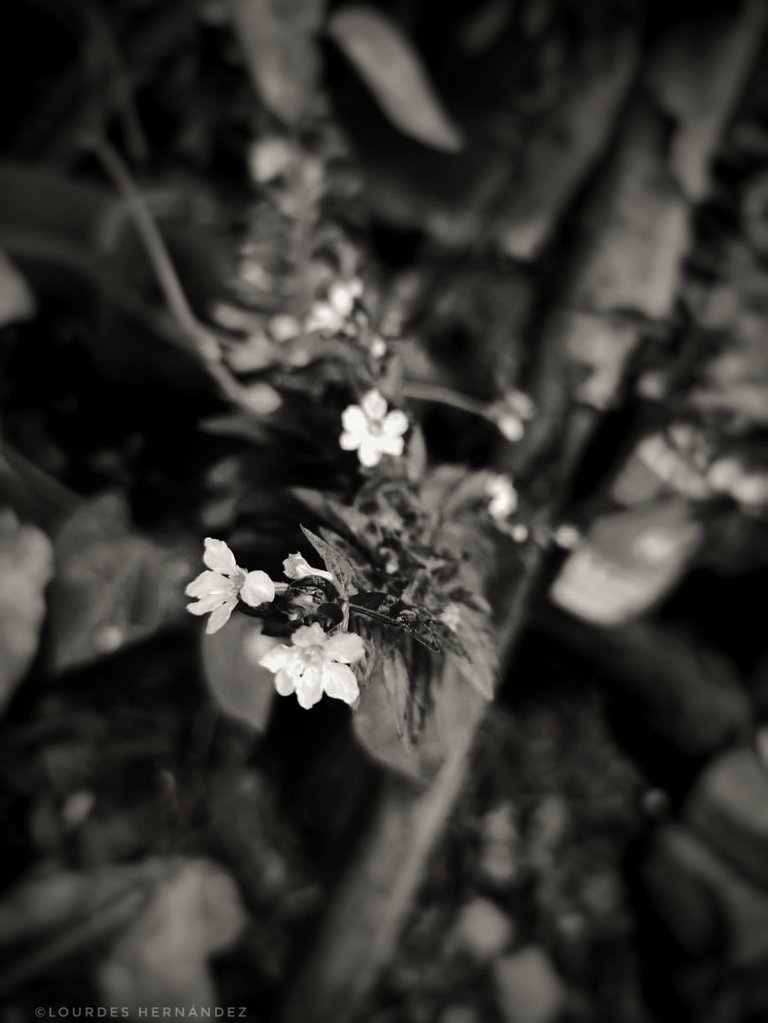 ---
En ciertas regiones de México se suele utilizar como remedio natural para contrarrestar ciertos dolores como: dolor de estomago, cintura, garganta, cadera y riñones; aunque también en otros sitios suele utilizarse como cicatrizante y remedio contra la mordedura de serpientes venenosas.

Undoubtedly it is a beautiful plant with many uses, both ornamental and medicinal, I decided to apply a black and white edition to give more prominence to the tiny flower and try to improve with it, the saturation that some photographs had, I was satisfied with the result.
Sin lugar a dudas es una hermosa planta con muchos usos,tanto ornamentales como medicinales, decidí aplicarle una edicion en blanco y negro para darle más protagonismo a la diminuta flor y tratar de mejorar con ello la saturación que algunas fotografias tenían, quedé satisfecha con el resultado.

---
PHOTOGRAPHS TAKEN BY ME, WITH MY LG Q60
---

---
A PROUD MEMBER OF
Densifying Nature Appreciation (DNA)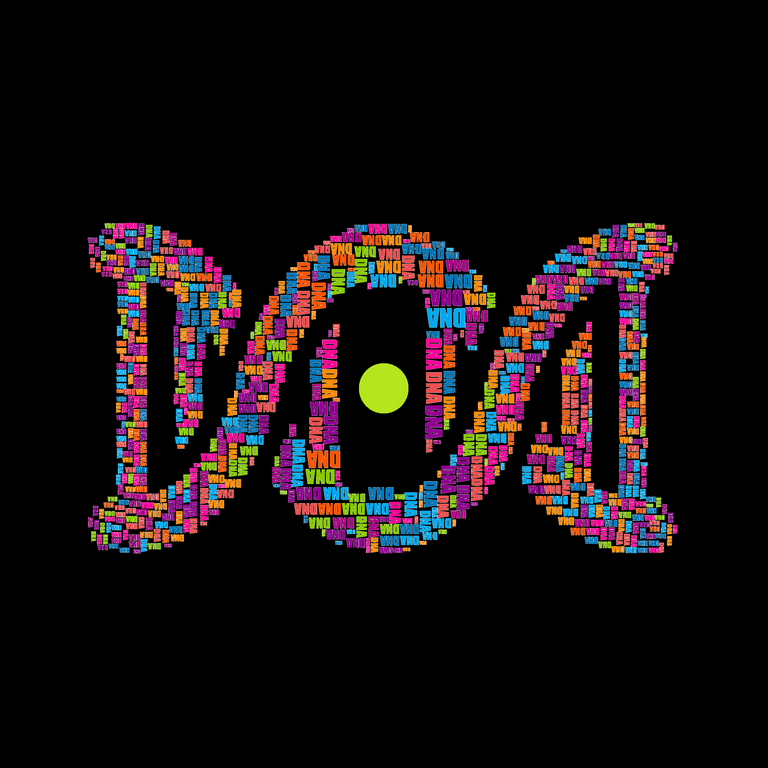 ---
---