My quirky and little... FRANKY
Today I will participate in the #caturday initiative with my little cat Franky, she is a very affectionate and very calm cat, she has a pair of emerald green eyes and she has a small deformity in her nose, nothing serious according to the vet, but that little quality makes her unique and adorable.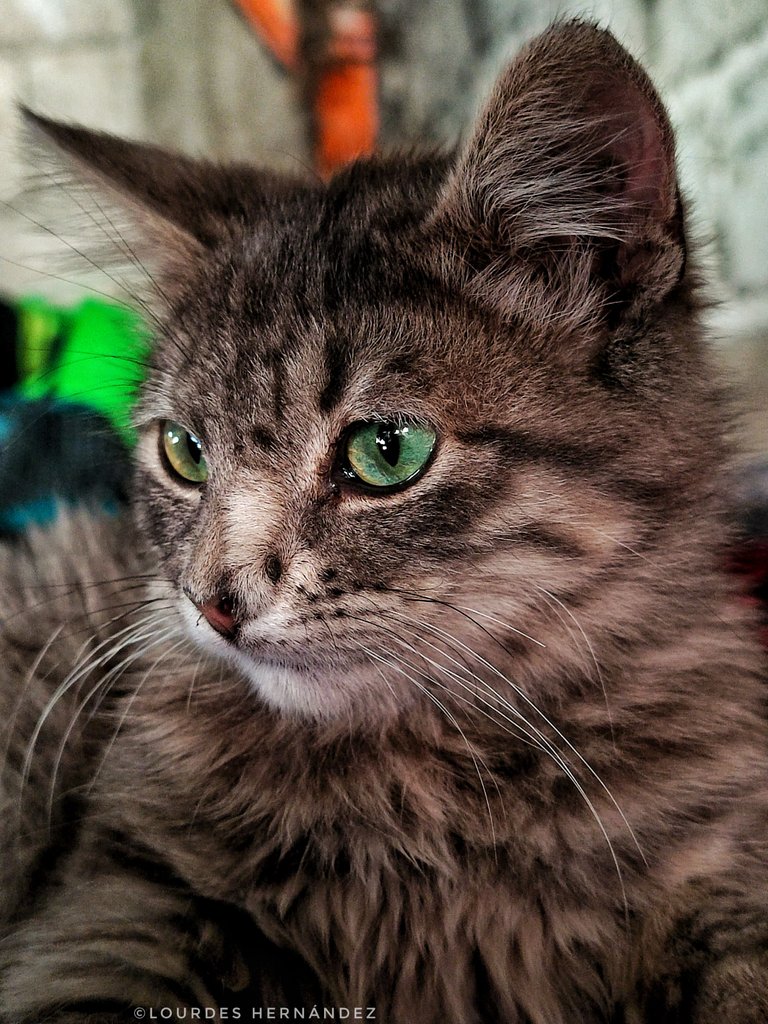 Hoy participare en la iniciativa #caturday con mi pequeña gatita franky, ella es una gatita muy cariñosa y muy tranquila, tiene un par de ojos verde esmeralda y tiene una pequeña deformación en la nariz, nada grave según dijo el veterinario, pero esa pequeña cualidad la hace unica y adorable.

She has abundant, grayish fur, huge mustaches and a beautiful pair of expressive green eyes, she is very calm and loves the camera because she remained very calm posing and observing every movement i made.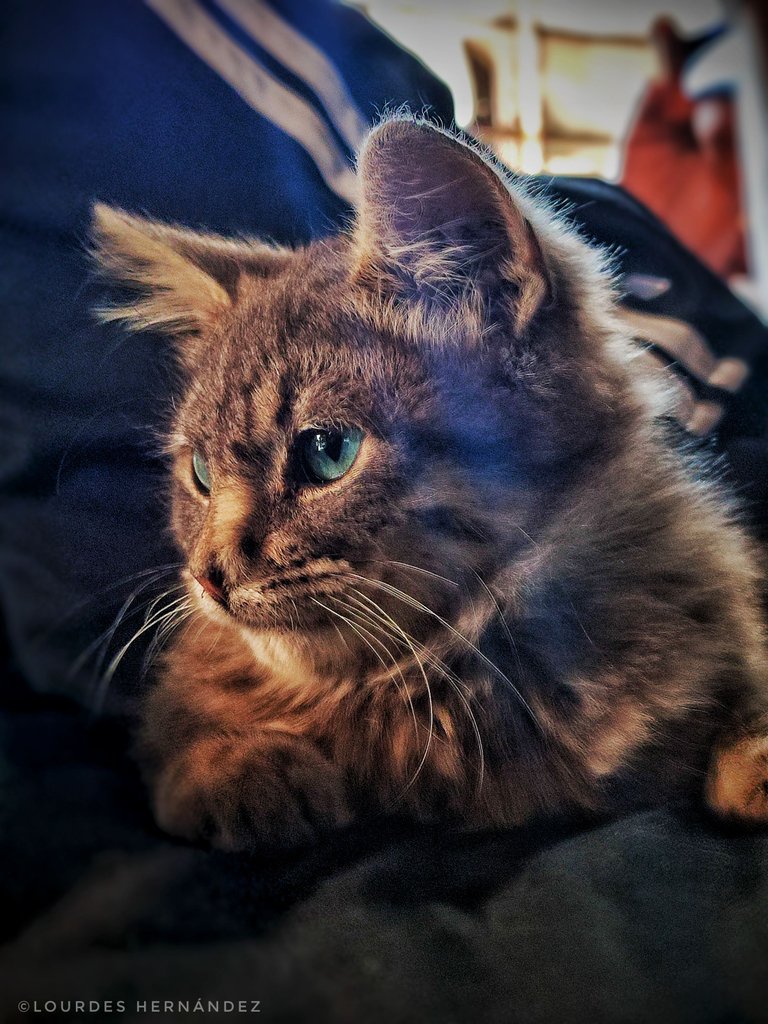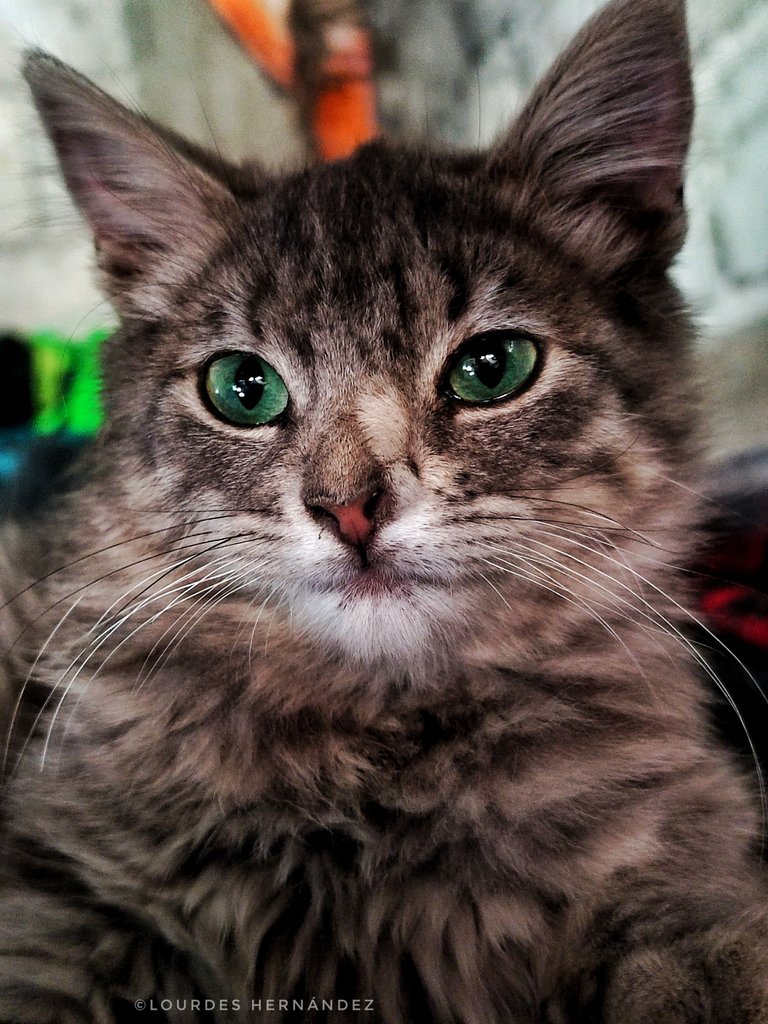 Tiene un pelaje abundante, grisáceo, unos enormes bigotes y un hermoso par de expresivos ojos verdes, es muy tranquila y le encanta la camara pues permaneció muy tranquila posando y observando cada movimiento que hacía.

She looks really cute and tender and is quite curious, although she can be a little lazy because despite the fact that my daughter tried to play with her, she did not get up, she just stayed lying down and very comfortable posing for the camera.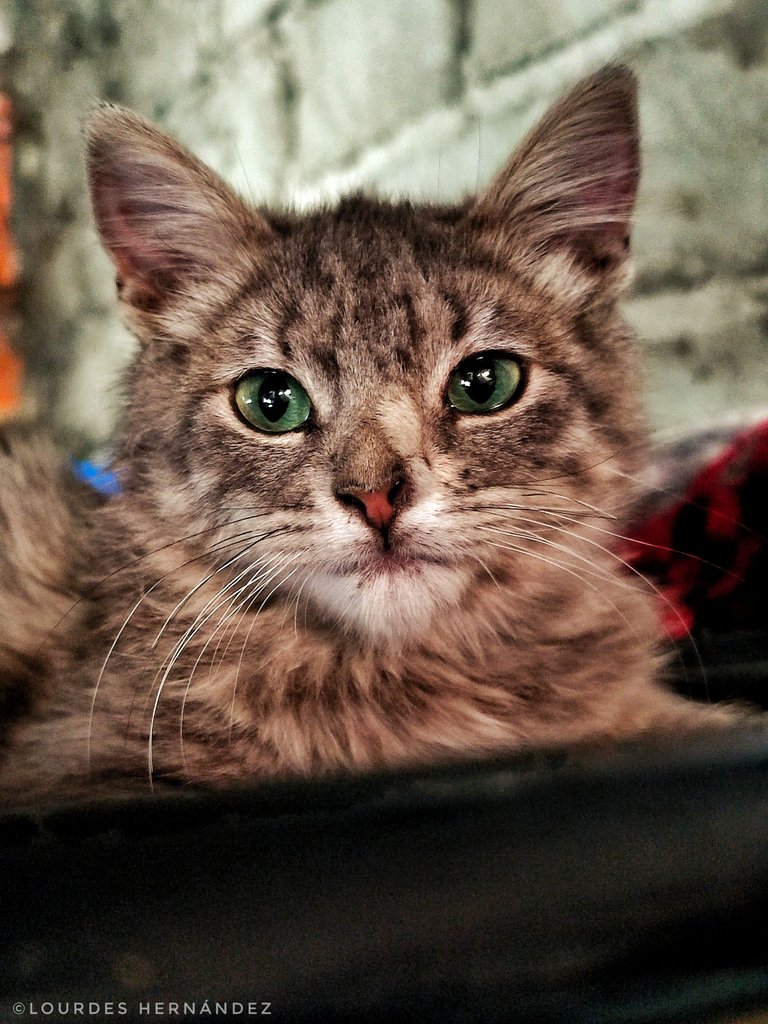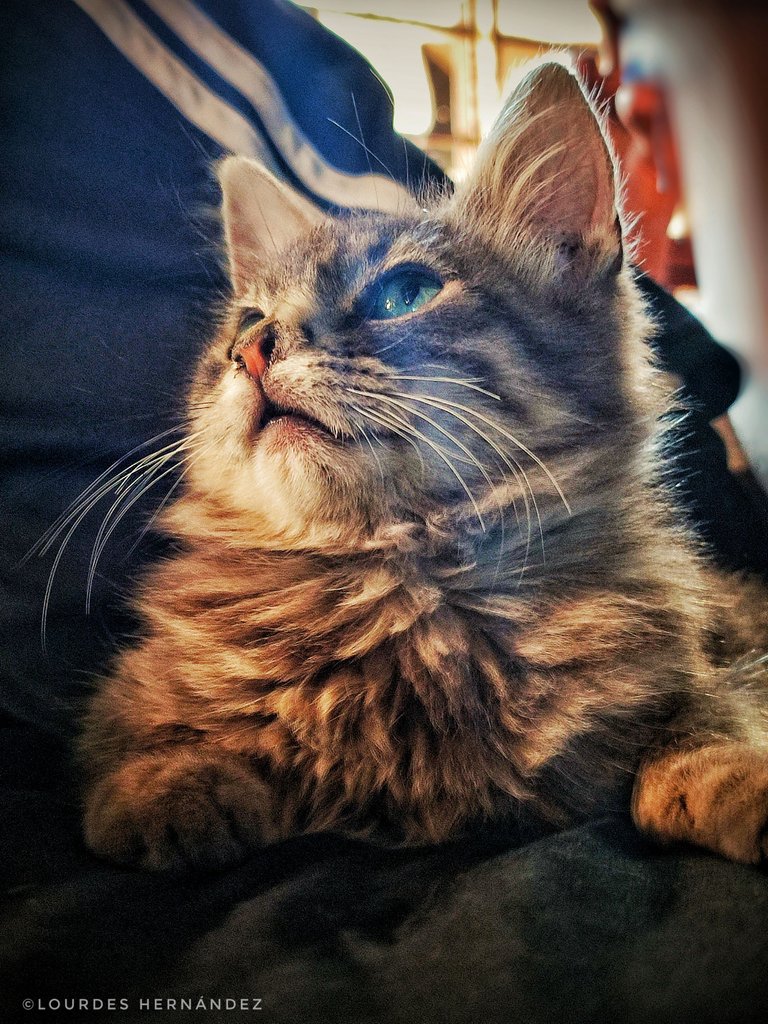 Ella luce realmente linda y tierna y es bastante curiosa aunque puede llegar a ser un poco perezosa pues pese a que mi hija trataba de jugar con ella, no se levantaba solo permanecía echada y muy cómoda posando a la camara.

Here we she can already see a bit annoyed, I love felines because they are very expressive and cannot hide their annoyance apart from being quite independent, if they approach you and want your love it is only for a limited time, they are behavior very peculiar.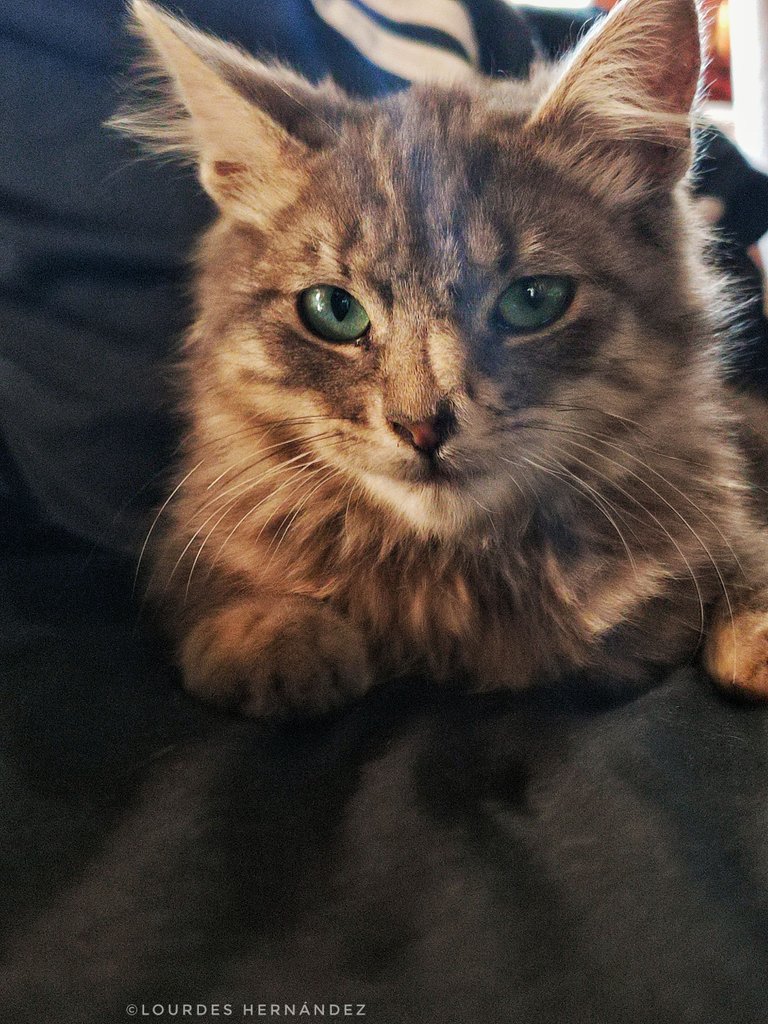 Aquí ya se puede ver un poco fastidiada, amo a los felinos pues son muy expresivos y no pueden ocultar su molestia a parte de ser bastante independientes, si se acercan a ti y quieren tu cariño solo es por tiempo limitado, son de un comportamiento muy peculiar.

---
PHOTOGRAPHS TAKEN BY ME, WITH MY LG Q60
---

---
A PROUD MEMBER OF

join this great community

Densifying Nature Appreciation (DNA)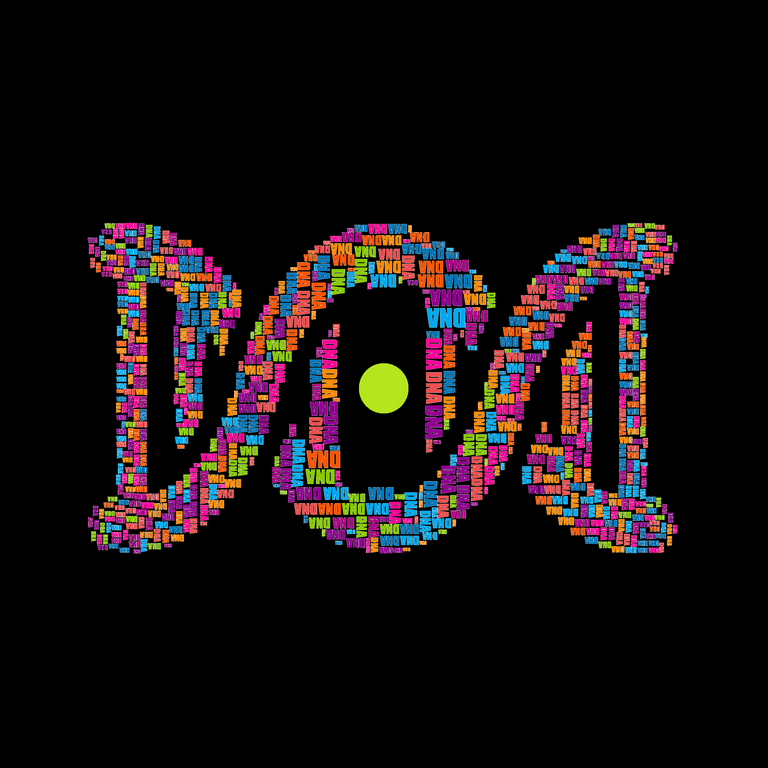 ---
---