A colorful wonder // Una maravilla colorida
Yesterday I was able to observe this colorful insect, it caught my attention thanks to its beautiful colors, the exact name I do not know, only that it belongs to the family of the Lygaeidae It is a species of bedbug that seems to be painted to hand.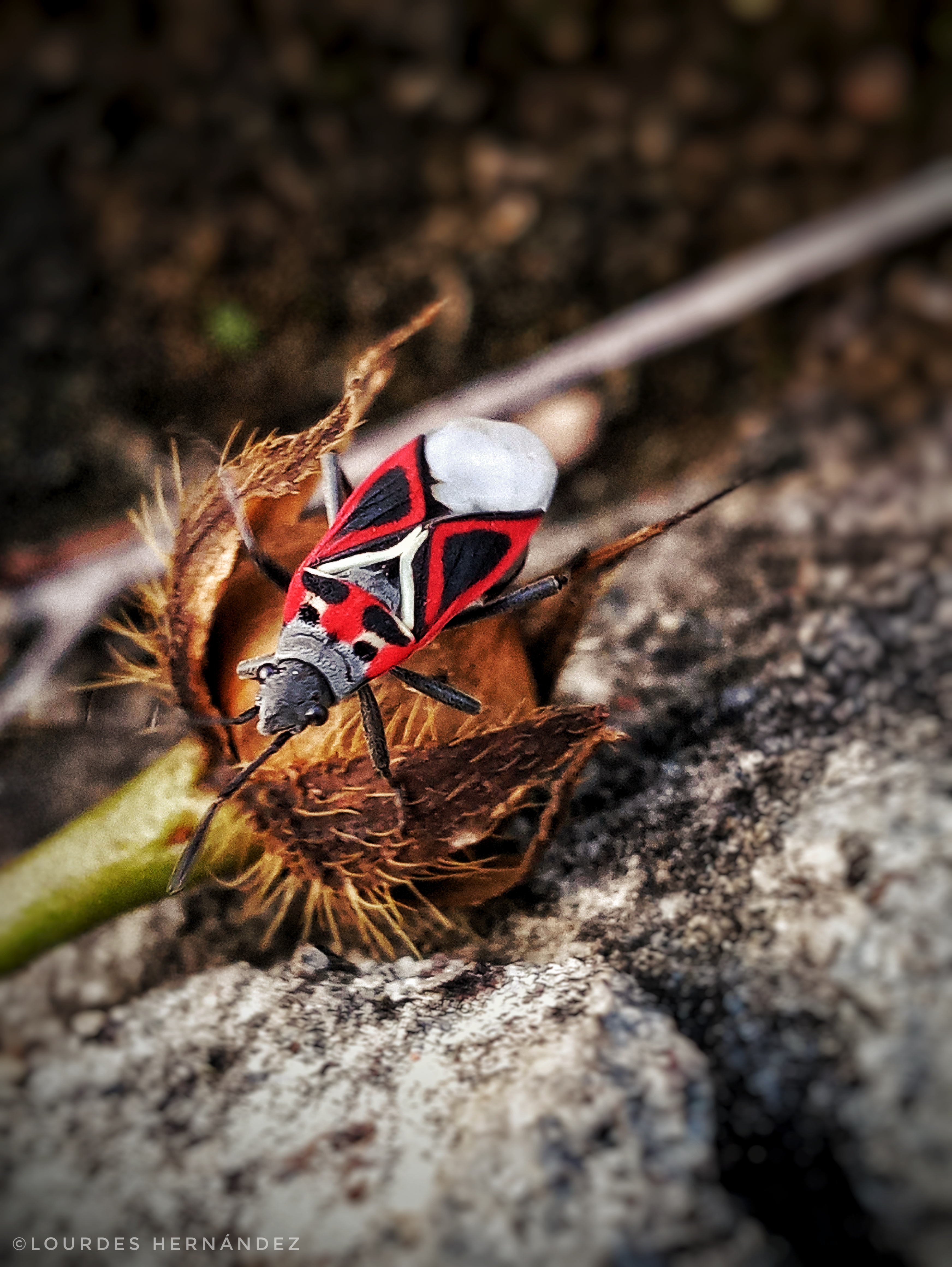 El día de ayer pude observar este colorido insecto, captó mi atención gracias a sus bellos colores, el nombre exacto no lo sé solo que pertenece a la familia de los Lygaeidae es una especie de chinche que pareciera estar pintada a mano .

This small insect is a bedbug, it feeds on flowers and seeds of many varieties of plants, that is why they are considered pests, since they cause damage to some crops such as sorghum, rice, sesame etc.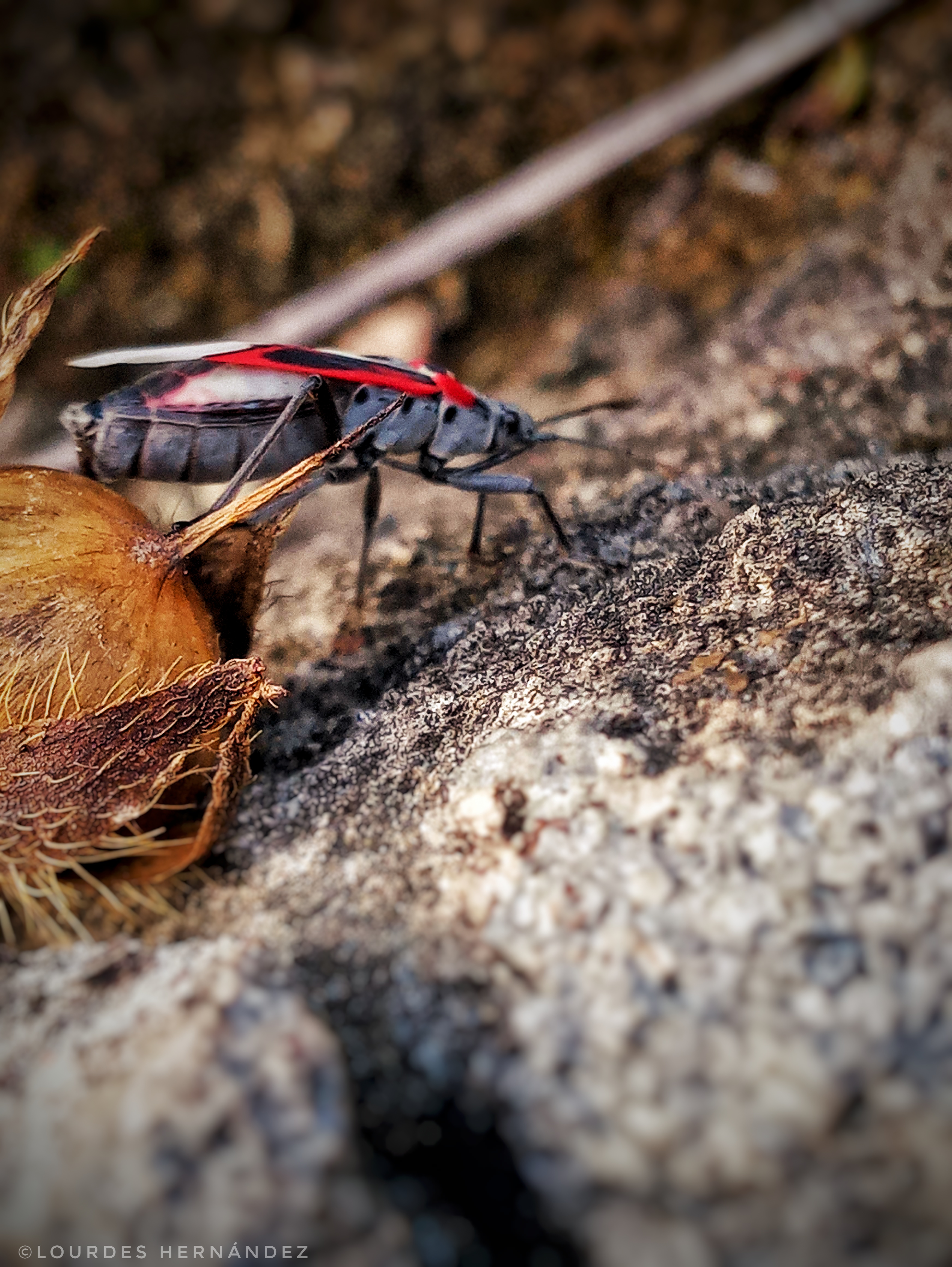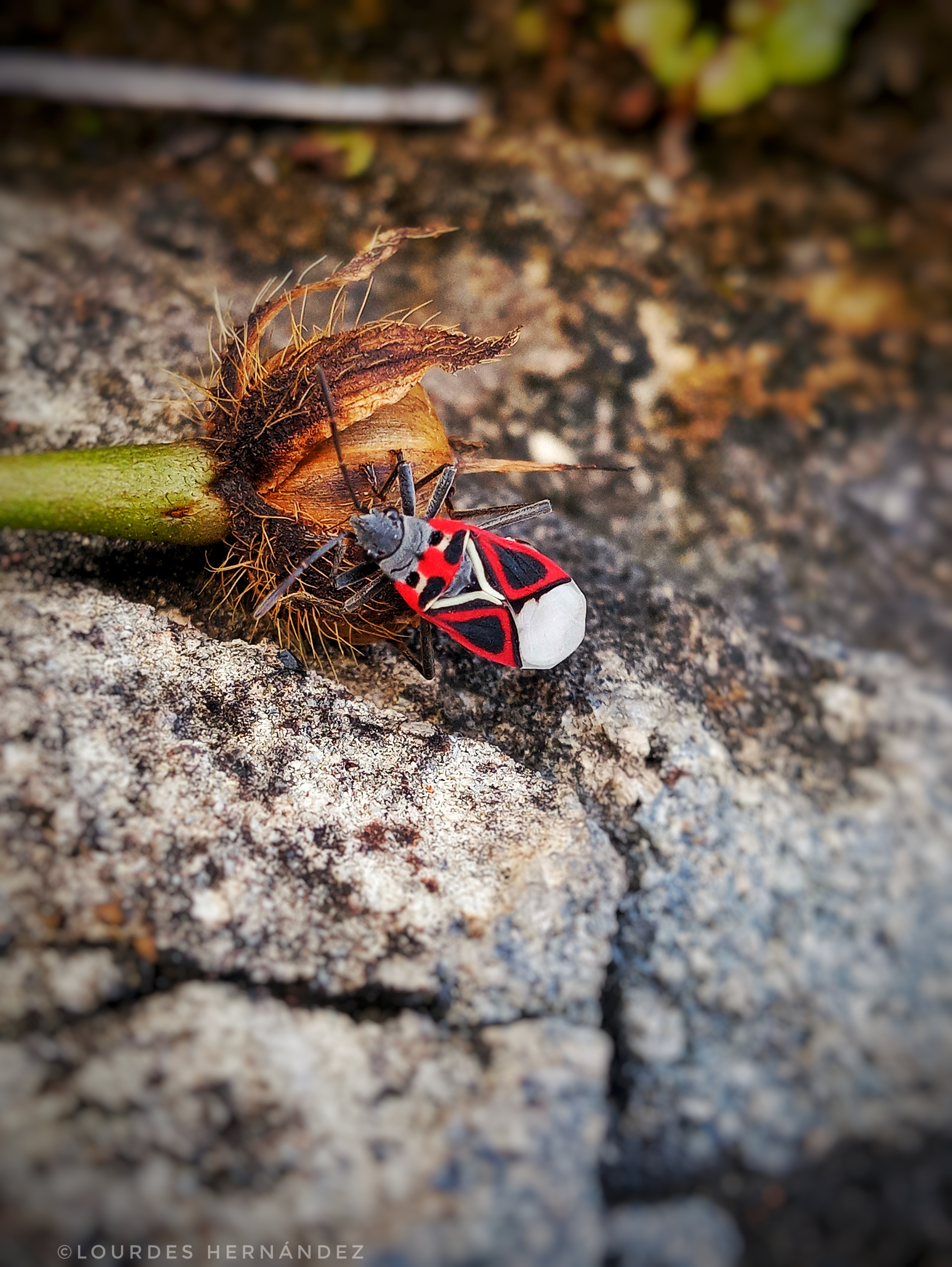 Este pequeño insecto es una chinche, se alimenta de flores y semillas de muchas variedades de plantas, por eso son llegadas a considerarse plagas, ya que causan daños en algunos cultivos como el sorgo, el arroz, el sesamo etc.

It has a hard shell, that is, the colorful wings only help it to keep the inner wings safe, which are thinner and help it to fly, as its species says it is a bedbug so it has a sucking mouth that helps it to obtain the sap of flowers.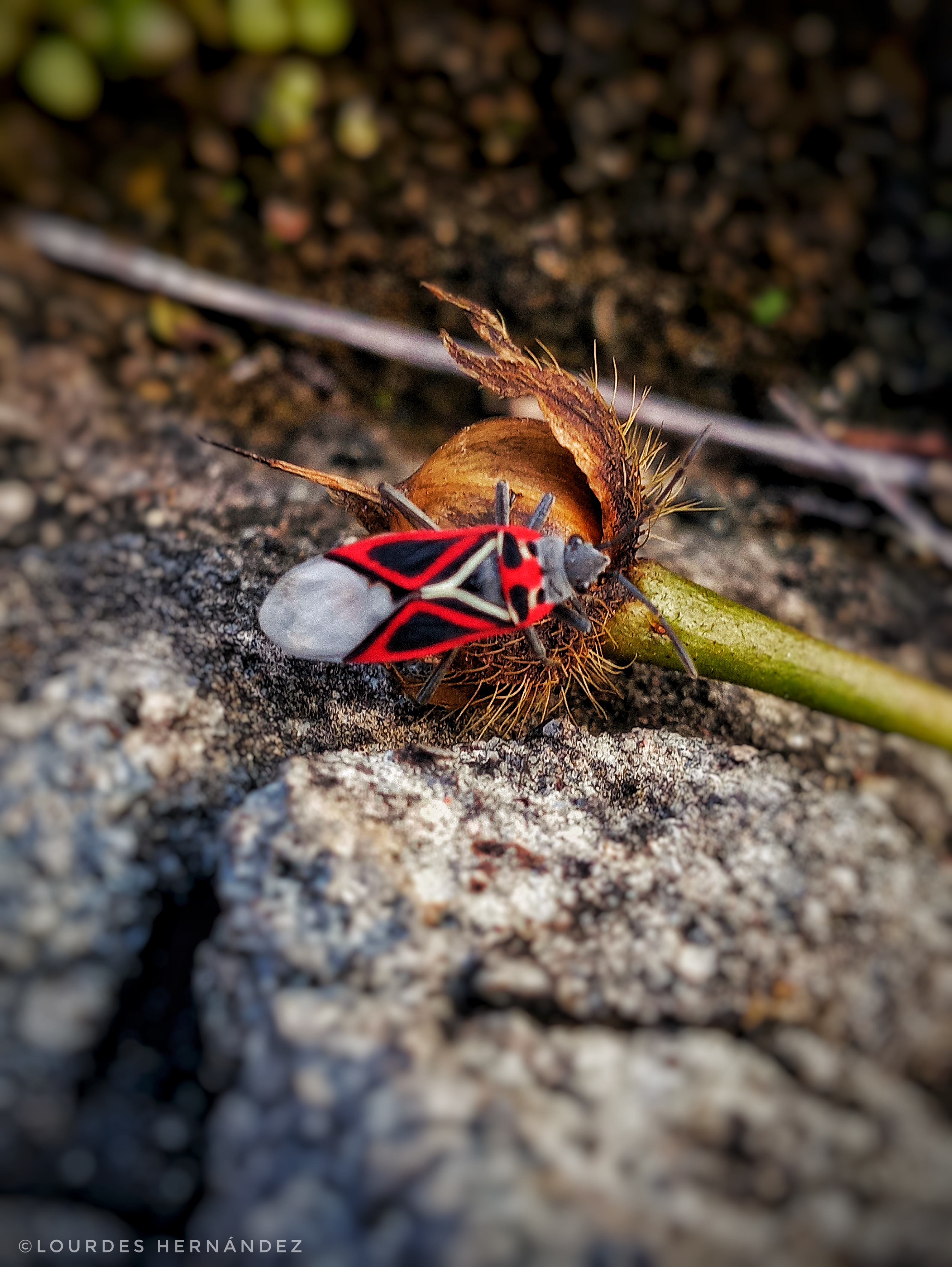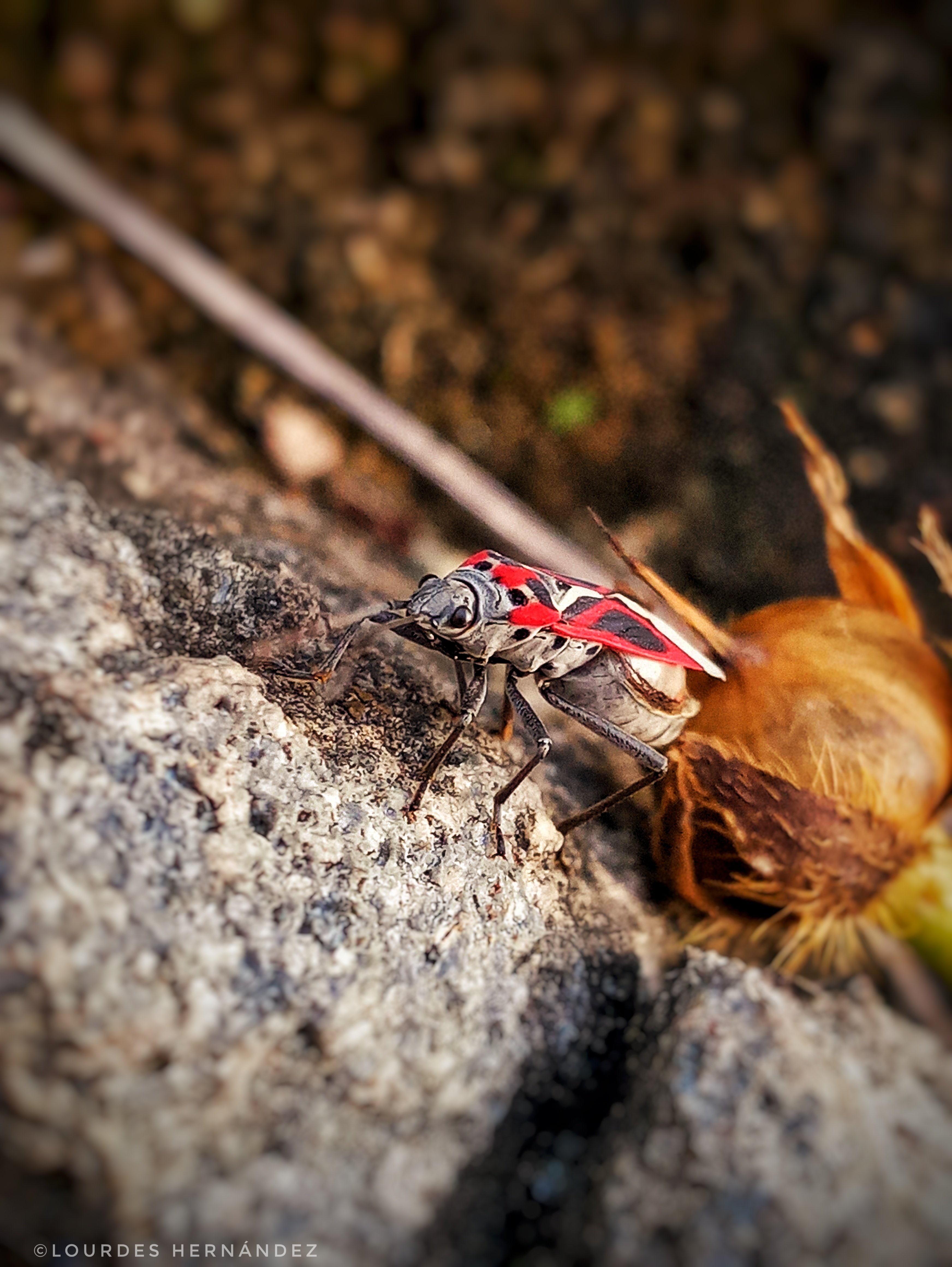 Tiene una carcaza dura es decir las alas coloridas solo le ayuda a mantener a salvo las alas interiores las cuales son mas delgadas y le ayudan a volar, como su especie lo dice es una chinche por lo que tiene una boca succionadora que le ayuda a obtener la savia de las flores.

This bedbug also tends to feed on poisonous plants, since from them it obtains a substance that it uses as defense, it has membranes on its back and when it is in danger it expels a toxic liquid with a strong smell to scare off its predators.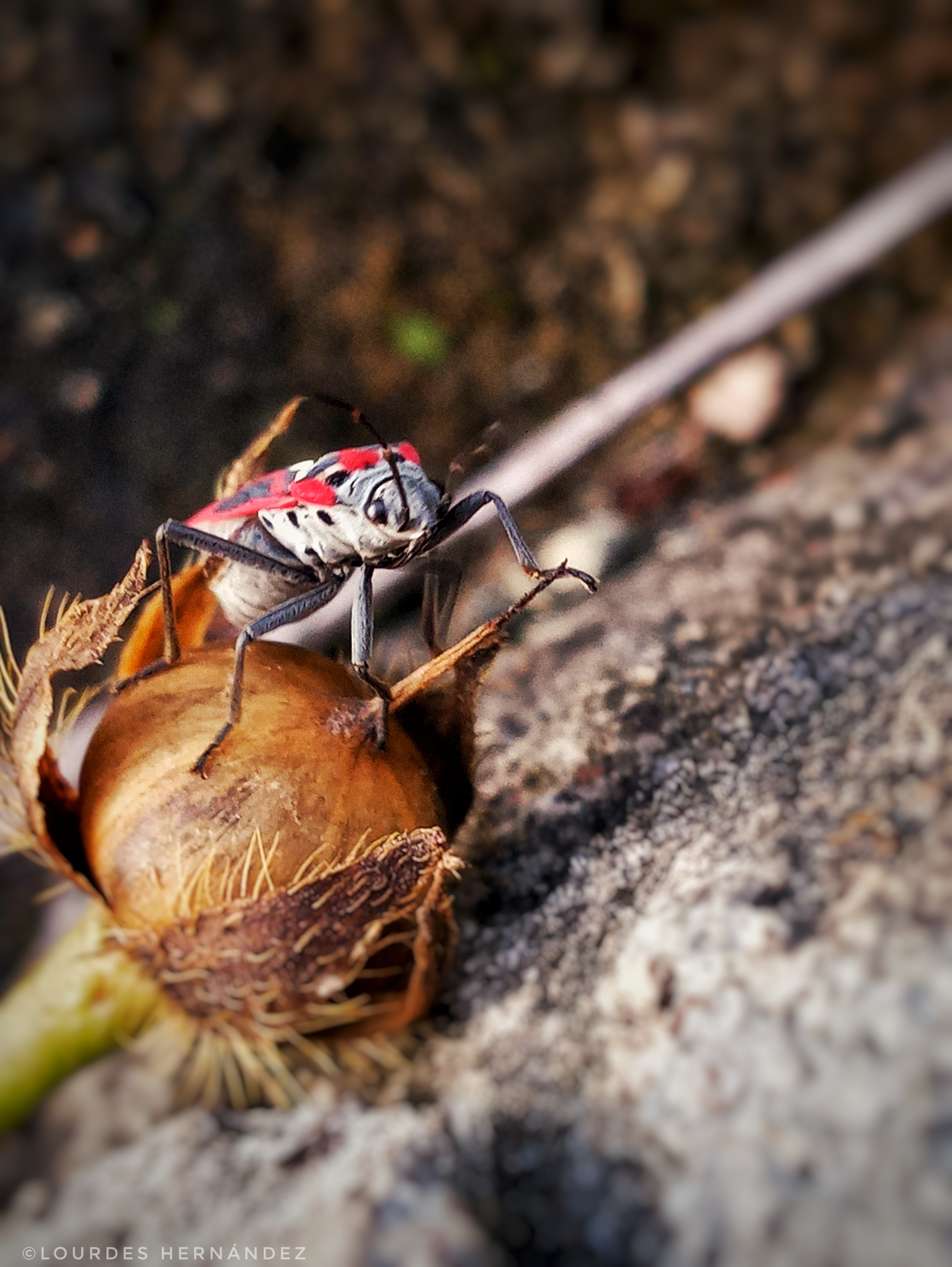 Esta chinche suele alimentarse tambien de plantas venenosas, ya que de ellas obtiene una sustancia que utiliza como defensa, tiene unas membranas en su dorso y cuando se ve en peligro expulsa un liquido tóxico de un olor fuerte para auyentar a sus depredadores.

Its striking colors are a warning and thanks to them many birds and other insects avoid them, which is also why its so successful proliferation, it is a very striking and curious insect, its beautiful colors, its round eyes, its pair of antennae, its six legs prehensile and its lateral membranes make it a true walking wonder.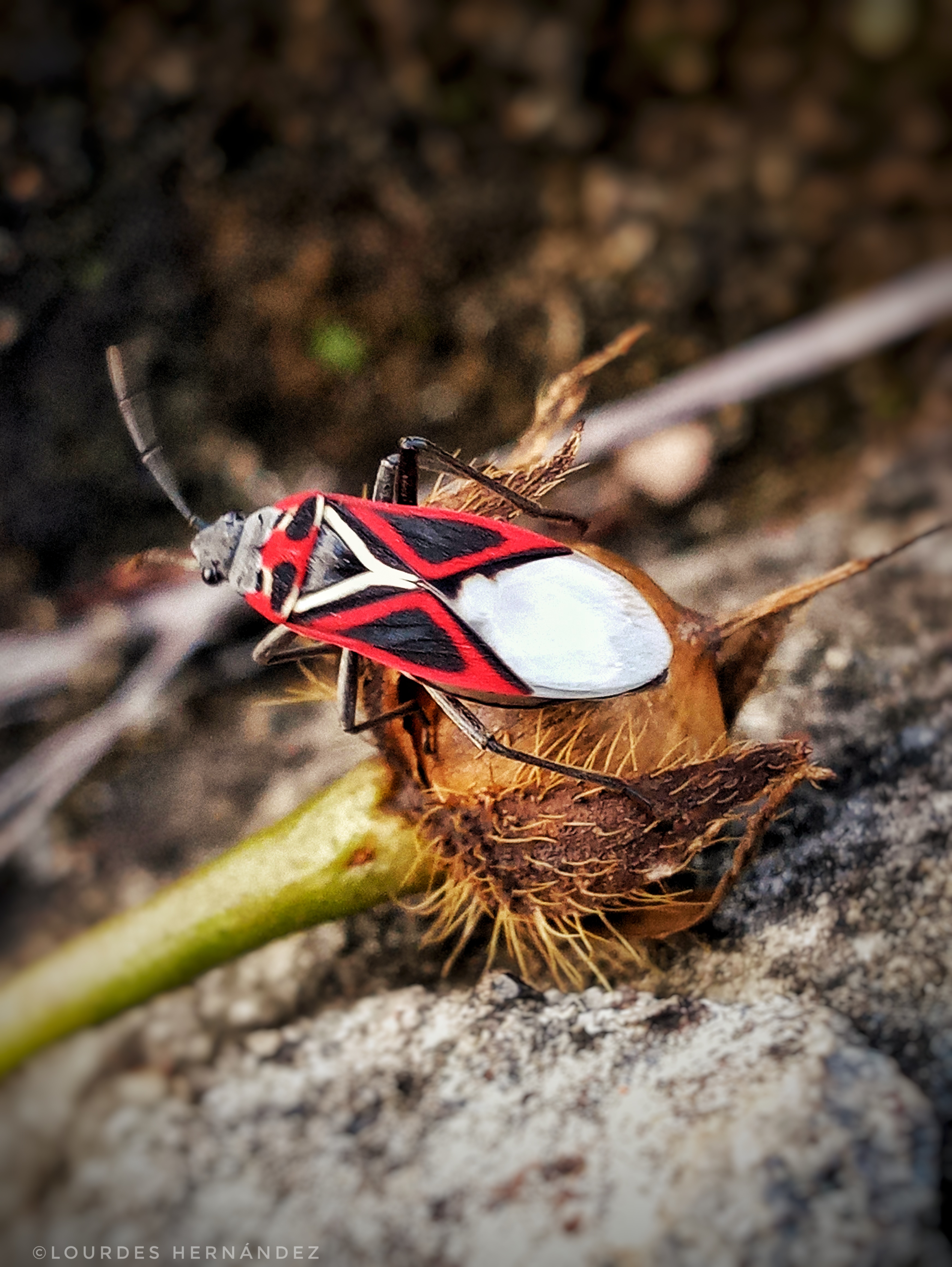 Sus llamativos colores son una advertencia y gracias a ellos muchas aves y otros insectos los evitan es por ello tambien su tan exitosa proliferacion, es un insecto muy llamativo y curioso, sus bellos colores, sus redondos ojos, su par de antenas, sus seis patas prensiles y sus membranas laterales lo hacen una verdadera maravilla andante.

---
PHOTOGRAPHS TAKEN BY ME, WITH MY LG Q60
---

---
A PROUD MEMBER OF
Densifying Nature Appreciation (DNA)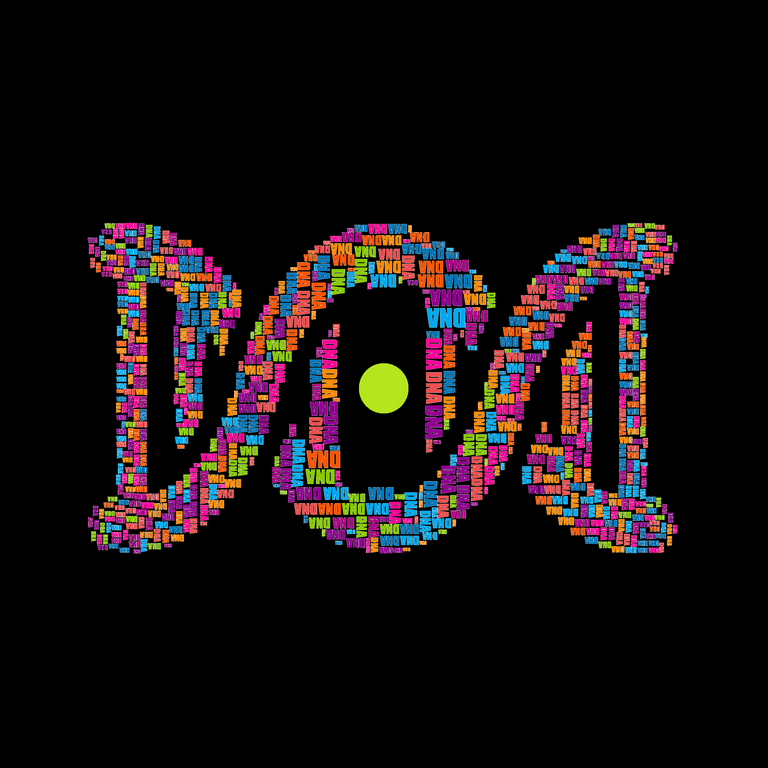 ---
---