La depressione raccontata con un funky italiano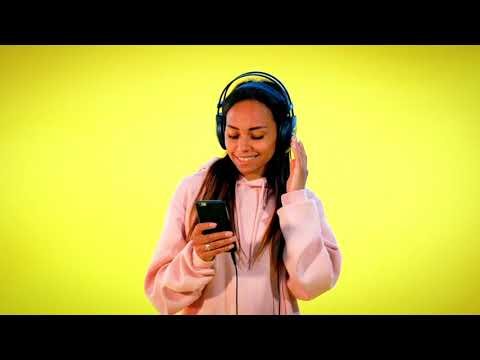 ---
Cari blocktrotters unti di Balena
Vi presento questo video, risultato dell mio lavoro cantautorale e di ediziome video, supportato da Hive, Dtube, Steemit e Olio di Balena.
Cosa ne pensate?
Dear blocktrotters
A song can describe depression? No I don't think so, but you can listen to it. How we can transform it, use this precieus and personal energy to pray with all your strenght Nan Myo Ho Ren Ghe Kyo. That's it, that's all.
Credits
Lorenzo Pistolesi : lyrics, voice, guitar, music, kazoo
Stefano Burberi : drums
Luca Giachi : bass
Francesco Foderà : recording, mix, mastering
Studio Koan
Video editing: Regata Collective
Footage: Artgrid
Produced by Andrea and Lorenzo Pistolesi
Lyrics
Depression (L. Pistolesi 2016).
{Loop} Am7 D79 Am7 D7 9
Depression is a feeling
That we carry inside until time pulls it out
Depression is a great illusion
That sometimes protects us from the hardest times
Depression makes things feel like they are heavy a mountain
This depression I would cut it with a knife and I would be more beautiful
At the center of a city there is always the energy
of what people hide from their conscience
The streets join, the priests arrange themselves
Souls are lost and time steals again
The streets join, the priests arrange themselves
Souls are lost and time is still passing
I'm here with this emotion to describe it in detail
I'm here in this song to find out that you can't find any different
Crying won't get you through
All I can do is put you in irons
All I can do is turn it into value
At the center of a city there is always the energy
Of what the population hides from its own conscience
The streets join, the priests arrange themselves
Souls are lost and time steals again
The streets join, the priests arrange themselves
souls are lost and time is still passing
Translated with www.DeepL.com/Translator (free version)
Dépression (L. Pistolesi 2016)
{Loop} Am7 D79 Am7 D7 9
La dépression est un sentiment
que nous portons à l'intérieur jusqu'à ce que le temps l'arrache.
La dépression est une grande illusion
qui nous protège parfois des moments les plus difficiles.
La dépression donne l'impression que les choses sont lourdes comme une montagne.
Je couperais cette dépression avec un couteau et j'aurais meilleure mine.
Au cœur d'une ville se trouve toujours l'énergie...
de ce que les gens cachent à leur conscience.
Les rues se rejoignent, les prêtres s'arrangent...
Des âmes sont perdues et le temps vole toujours.
Les rues se rejoignent, les prêtres s'arrangent.
les âmes sont perdues et le temps passe toujours
Je suis ici avec cette émotion pour la décrire en détail.
Je suis ici dans cette chanson pour découvrir qu'on ne peut pas en trouver d'autres.
Pleurer ne te fera pas passer à autre chose
Tout ce que je peux faire, c'est la mettre aux fers.
Tout ce que je peux faire est de le transformer en une valeur
Au cœur d'une ville se trouve toujours l'énergie
de ce que la population cache à sa propre conscience.
Les rues sont reliées, les prêtres sont arrangés.
les âmes sont perdues et le temps vole toujours.
Les rues se rejoignent, les prêtres s'arrangent.
les âmes sont perdues et le temps passe toujours
Traduit avec www.DeepL.com/Translator (version gratuite)
Depressione (L. Pistolesi 2016)
{Loop} Am7 D79 Am7 D7 9
La depressione è una sensazione
che portiamo dentro fino a quando il tempo non la tira fuori
La depressione è una grande illusione
che ci protegge talvolta dai momenti più difficili
La depressione fa sentire le cose come fossero pesanti una montagna
Questa depressione la taglierei con il coltello e sarei più bello
Al centro di una città ci sta sempre l'energia
di quello che la popolazione nasconde alla propria coscienza
Le strade si congiungono, i preti si dispongono
le anime si perdono e il tempo ruba ancora
Le strade si congiungono, i preti si dispongono
le anime si perdono e il tempo passa ancora
Sono qui con questa emozione a descriverla nei minimi particolari
Sono qui in questa canzone a scoprire che non si può trovarne di diverse
Piangere non servirà a farti passare al di là
Tutto quello che posso fare è metterla sui ferri
Tutto quello che posso fare è trasformarla in valore
Al centro di una città ci sta sempre l'energia
di quello che la popolazione nasconde alla propria coscienza
Le strade si congiungono, i preti si dispongono
le anime si perdono e il tempo ruba ancora
Le strade si congiungono, i preti si dispongono
le anime si perdono e il tempo passa ancora
---
▶️ DTube
---
---