Turning DUD cards into STRATEGIC BRILLIANCE. Finding Synergy with Pelacor Conjurer and Dax Paragon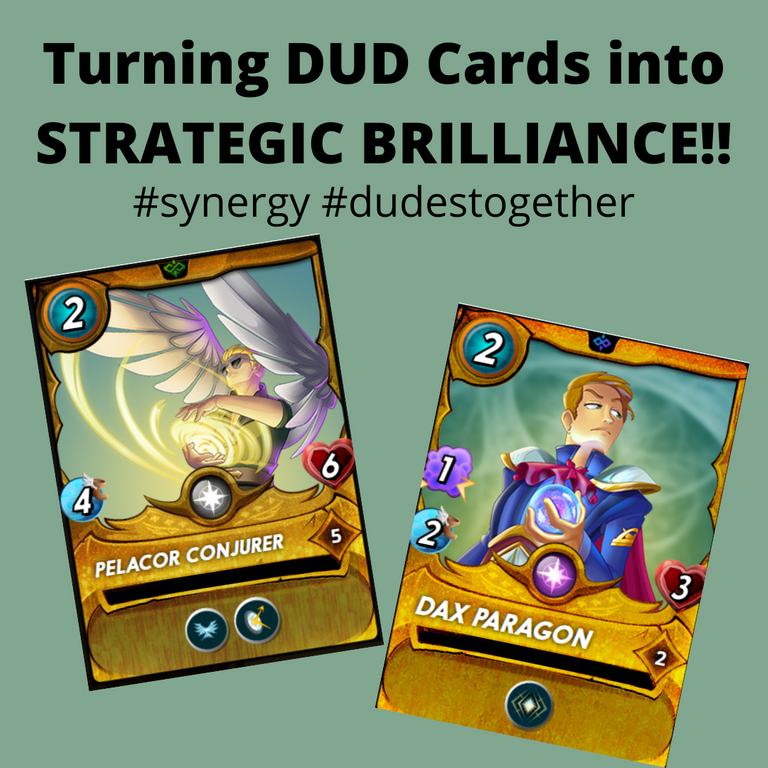 Hey Splinterlovers!
Today, I'm glad you could join me to talk strategy, and I'd like to explore an incredibly powerful combination that I lucked into this week. And that is the powerful pairing of PELACOR CONJUROR and DAX PARAGON, who work together together in a beautiful synergy.
I like to think of both of these cards as low value fillers, but what I've discovered, is that working together, they make an absolute BEAST!
To get underway, let's have a look at the cards individually:
The first half of the beast is the unimpressive Pelacor Conjurer. Looking at this card at Levels 1-3, you could be forgiven for looking past it. It has no attack, no armour, simply health and the ability to fly. However, when this card moves to Level 4, all of a sudden, it gains stats which allows it to compete at a very high level. You see, at Level 4, it gets the REFLECT ability, which is a great skill to have against magic teams, as it will reflect half the magic damage back to the attacker. Then as this card grows in strength, it gets additional health, allowing it to reflect back more and more damage! - Getting better again at Level 7 when it gets the DIVINE SHIELD!
Now a card like this then, you might imagine could be worth a fortune, but in fact, it only costs 36 cents a card for the gold foil! This is actually an interesting price, as while there are 52,000 of these in circulation, you ideally want the card at Level 5, or Level 7 - between 5 combined cards and 14. What this means is, supply should be reduced over time. This all adds up to great value, and it'd be a good investment to invest into a gold foil with this card, compared to the regular print which will have a far more significant print.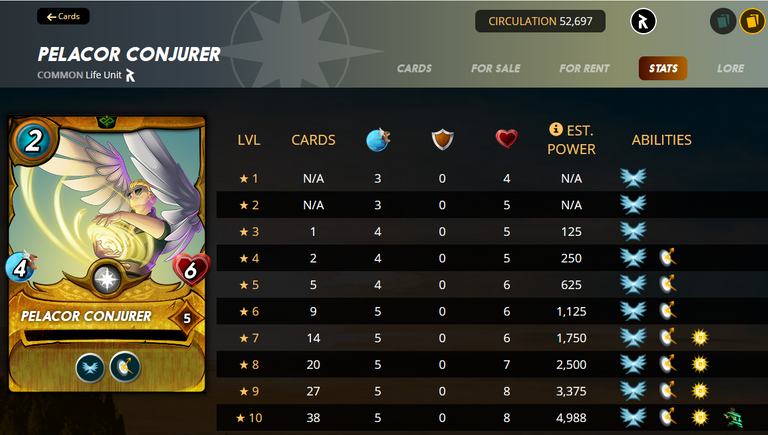 Having established the Pelacor Conjurer looks like a dud card, having a bit of hope with the REFLECT ability, the next dud I want to look at is Dax Paragon:
Let me start by saying this is an expensive card at $8.23 for a Gold Foil, so I only have this guy at Level 2 which is his base. Looking at the card, you'll notice that his best quality is the 2 mana it costs to play him. But he gets better, as he has the mighty AMPLIFY skill. This skill will make the Pelacor's REFLECT more potent!
Looking at the stats of the card, you'll notice that this card looks like a dud right down to Level 5 otherwise, where he gets a skill which stops healing, but otherwise, to get additional damage, you would need this card maxed out, and that would cost you $82.50! He's an expensive dud, let's face it!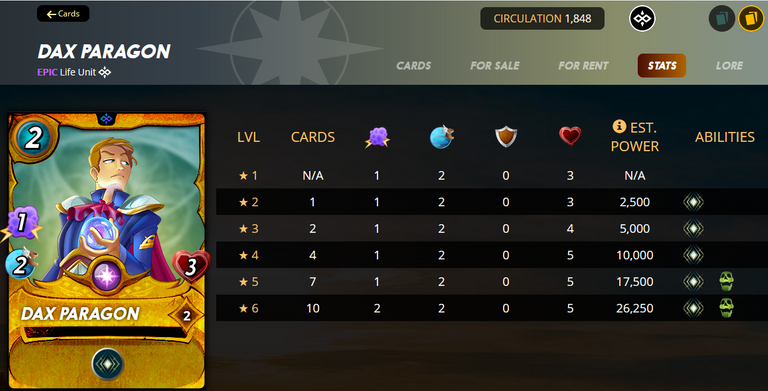 The Strategy:
Bringing both of these duds together, however, allows one of the most awesome strategies in the game to play out. For instance, if Pelacor Conjurer is hit with 2 magic, instead of reflecting 1 magic, he'll reflect 2! If it's hit with 2 magic, he'll reflect 3! Basically, he's turned into a beast with the ability to inflict significant damage on an opponent. It just goes to show, when you are able to find a synergy, you can turn a couple of duds into something amazing!
Especially if you bring in LORNA SHINE; her DIVINE SHIELD summoner ability will make this card all the more potent! Let's take a look at some battles:
Here's how the battle opens, and let's just acknowledge that it looks like I'm well ahead, as I have my magic reflect strategy at the front of my line-up, and a strong sneak attack taking the rear: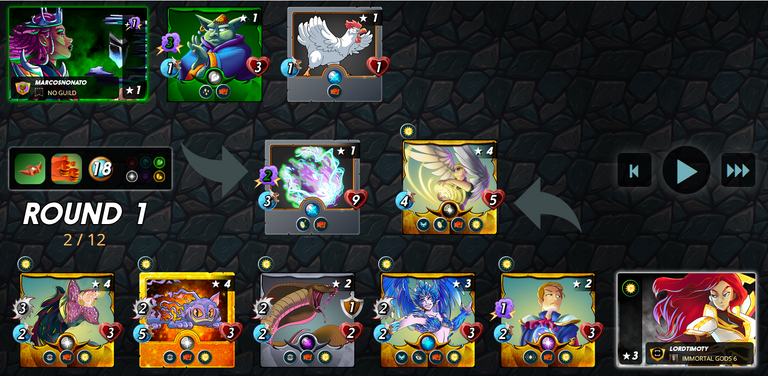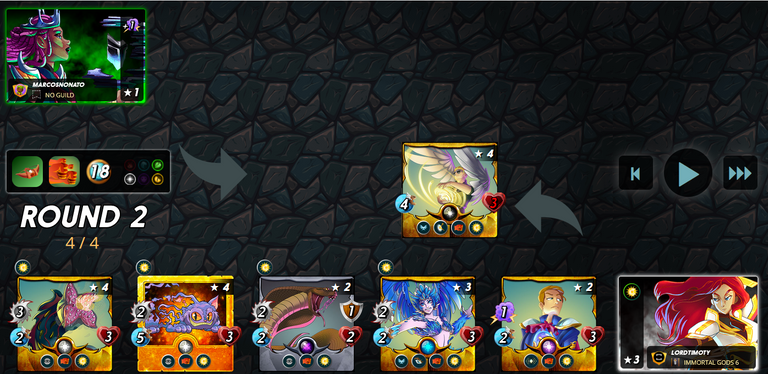 Now, in this battle, do you want to guess who did the most damage?
The answer: PELACOR CONJURER.
You see, the PRISMATIC ENERGY dealt my PELACOR CONJURER +4 magic damage between Round 1 and Round 2, and my Pelacor reflected back 4 damage total. That's a MAN OF THE MATCH performance.

But let's up the ante. Here's another battle, where PELACOR CONJURER is again back at it, with a man of the match performance! This is an EQUALIZER ruleset, which is great, because it pops my Pelacor's health up to +10. At the same time, I have two healers in the team who will be looking to keep this guy alive. What do you think the battle will look like at the end?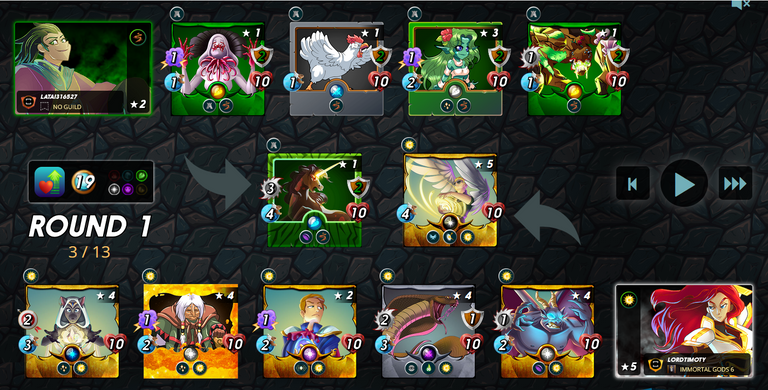 At the start of Round 4, you'll notice that my opponent's WOOD NYMPH and QUEEN MYCELA are both down to 4 health, having started with 10. The reason is that they have been hitting my PELACOR with +1 magic, and my Pelacor has sent back +2 damage. That means he is delivering +4 damage EACH ROUND, despite having no attack. I'd call that a win!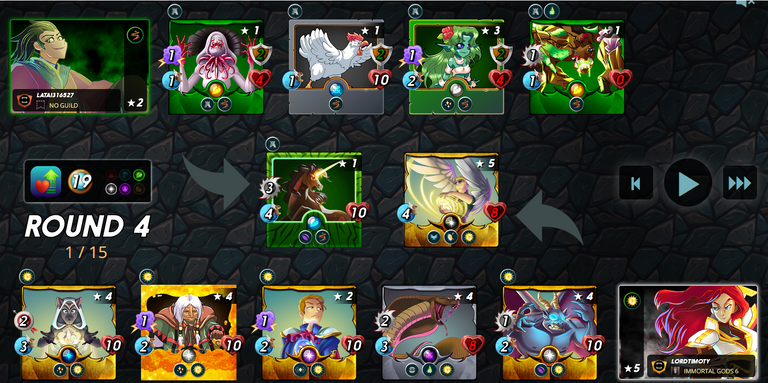 This was a long battle, and it took 9 rounds to finally drop my opponent's team. But have a look at the ending? The Pelacor is still standing with full health; and he single handedly took all +10 health from the QUEEN MYCELA, and +8 Health from the Wood Nymph. Impressive, right? You'll notice that my UREUS finally died, the THORNS from my opponent's MYLOR finally got him!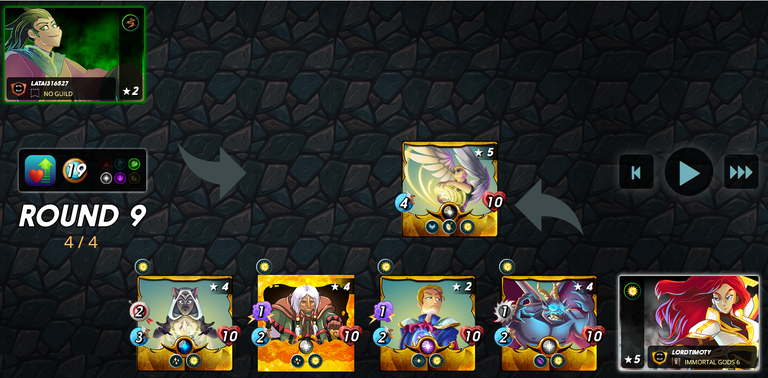 Here's the full battle link to that second encounter:
https://splinterlands.com/?p=battle&id=sl_a90e6b123ff6c0b6c4a6bcfcd07cb76d
Evaluation:
I can't believe I've been playing Splinterlands for 8 months now, and never had the chance to check out how AMPLIFY could make MAGIC REFLECT so much better. In truth, I've only ever used PELACOR CONJURER and DAX PARAGON as low mana fillers, so when I happened to play them together this week and seen the destruction they brought onto their opponents, I was impressed, so much so that I felt compelled to make a blog!
And, all of a sudden, the $8.23 price tag for Dax Paragon makes sense! The goal: stack GF Pelacor's ASAP before everyone figures out this trick!
So until next time, thanks for joining me for this SPLINTERCHAT!
Don't forget, you can click here and sign up with my affiliate link.
#splinterlands #spt #play2earn
#oneup #hivegaming #battle #leofinance
#pimp #neoxian #archon #palnet
#proofofbrain #thgaming
#leofinance #battle
---
---