If they can't hit you, you can't lose: Checking out the BLIND skill!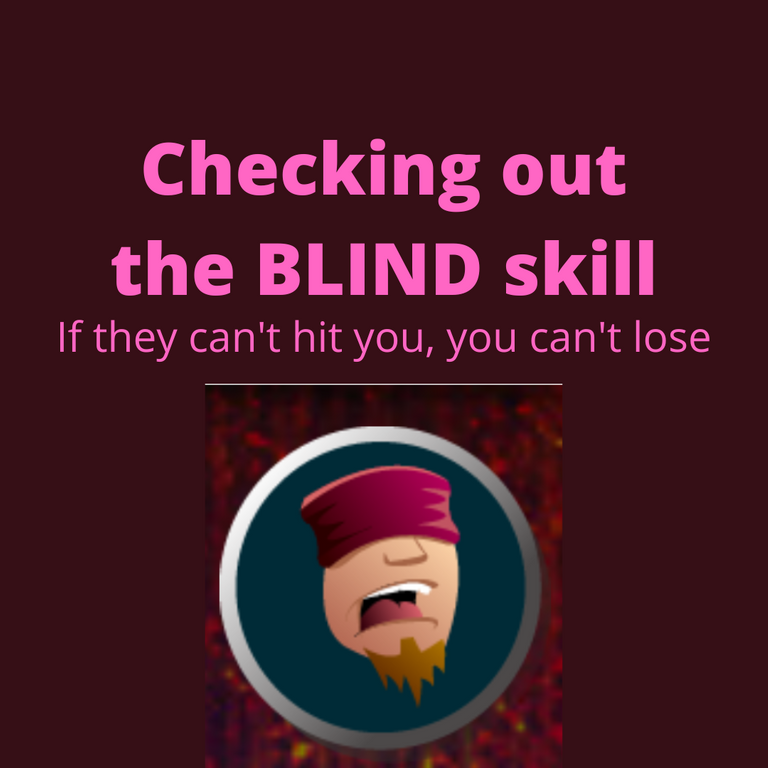 Hey there Splinterfriends -
Thanks for dropping by for a chat about SQUID, and no - I'm not talking about dinner. Instead, I'm far more interested in the mighty FLYING SQUID. He may only be a common card, but let me be honest and say, this card is far more EPIC than COMMON when it's played right. The reason I want to focus on the FLYING SQUID is because of his amazing BLIND skill. I've just purchased this card up to LEVEL 6 - and, having unlocked BLIND, I feel like I need to talk to someone about it!
Let's start by checking this big guy out:
For my analysis today, I want to use my Level 6 Gold Foil Flying Squid. It's a great little guy that I use in GOLD LEAGUE battles. Right off the bat, you can see this guy has +4 speed. That is going to make him pretty much a speedster and he'll be taking an early hit in the battle. That's significant, because he also has that +3 melee attack which generates an awful lot of power - and his health at +8 is fairly significant for an off-tank. He has no armour, but given he is in that 2nd position, he can be useful without the armour gain.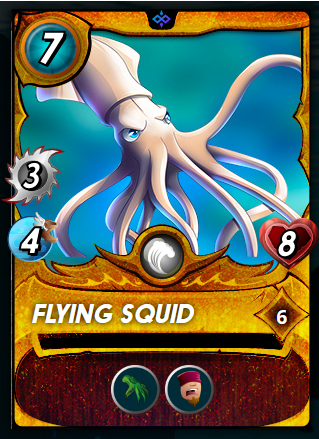 But what makes this card particularly amazing is the skills he unlocks at Level 6 (Hence, why mine has been leveled up). You can see he has the REACH skill - which is awesome in itself, it's a skill which lets him sit in the second position, and reach around your tank to attack your opponent's tank. Super useful! But his second skill is BLIND - This skill is amazing. It increases the chance that your opponent's cards which use melee and range attack will miss you. That's worth a lot; if they can't hit you, you can't lose!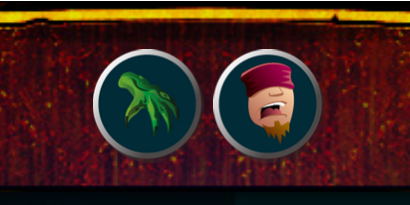 From a #leofinance perspective then, it's worth thinking about what something so awesome costs. Let's check out the market. You can see that you can pick up one of these cards for around 90 cents. And let me tell you, that's cheap. I purchased mine for around $1 last week! This may be due to supply increasing with a lot of Chaos Legion packs being opened recently. To get a Level 6, you need 9 of these cards, so you'll be looking at just over $8. Eventually though, you'd like this guy MAXED out, and to do that, you'd need 38 of them. That would mean around a $32 investment. Given there is currently around 14,250 of these in print, that would be a maximum of less than 400 MAXED gold squids. There is certainly a lot of potential in this card.

Be mindful however, that these are cheap to rent - so from a ROI point of view, this card isn't prime for the rental market. That's not a problem though, as really, you want this guy in your deck!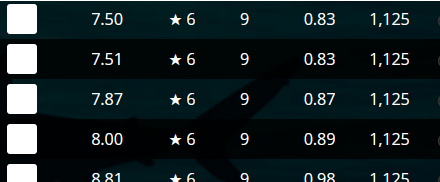 Now, if you're after a perfect pairing for your mighty FLYING SQUID, you should look no further than KELYA FRENDUL. Mine is Level 5, and this allows me to play my SQUID at Level 6. The reason you might want to use KELYA FRENDUL is due to the fact that this summoner gives you ARMOUR - which is great, since the FLYING SQUID doesn't have any, and he also increases your speed by +1. That takes the SQUID to +5, which, combined with his BLIND skill, will make him all the more harder to whack!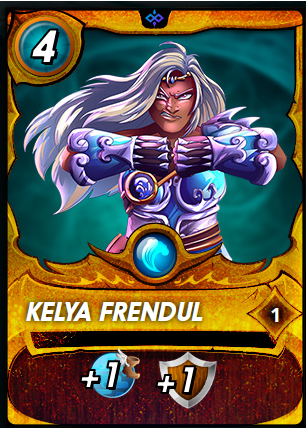 So let's get into a battle, to see how FLYING SQUID could potentially frustrate an opponent and completely flip the battle into your own favour. To do this, I found the perfect battle where I was completely behind from the start and should have lost!
You can see in this battle that I am playing a total of 9 melee attack, but that I have also made use of the POISON ability to give my hits some additional power. In contrast, my opponent plays +10 melee which can hit me straight away, and +1 ranged and +1 magic. Of course, my opponent also plays a HEAL card who will heal +3 every round, and he has 29 health total. On the other hand, I only have a total health count of 15. You can see then, I'm in a position where I probably should just surrender. But not so fast!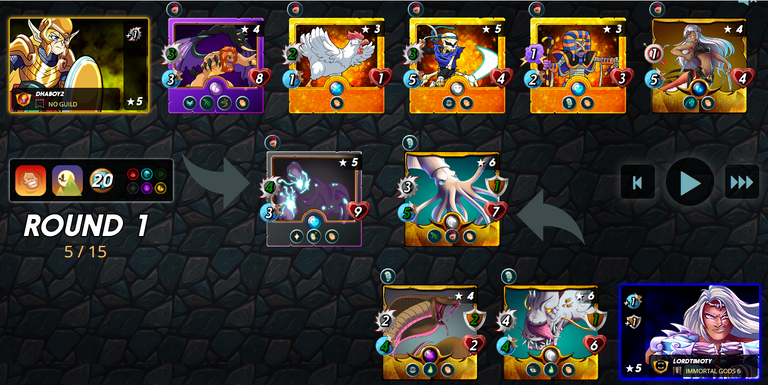 At the end of Round 1, you can see that I've made some very small in-roads. I've dropped my opponent's FURIOUS CHICKEN, and the POISON takes my opponent's rear-guard. That reduces his line-up, but in Round 1, I only DODGED one attack, so found myself in a position where I'm in trouble!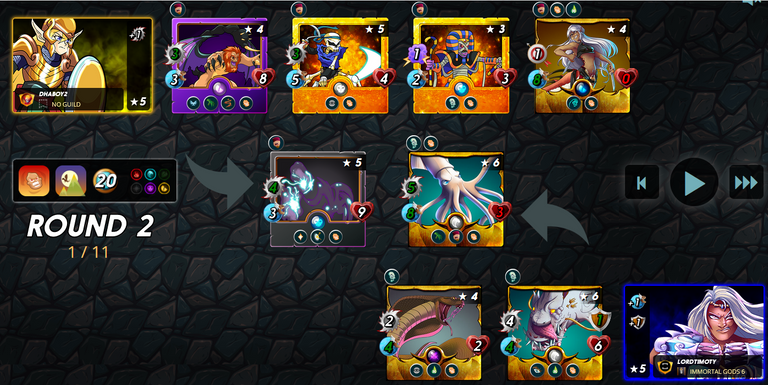 But then the battle takes a turn - across Round 2 and Round 3 my cards dodge 5 times - in a nutshell, a significant enough number that allowed me to take out another two of my opponent's cards, and set my SQUID up to kill my opponent's HAUNTED SPIRIT on the first hit of Round 4. In short, this battle has DODGED into my favour!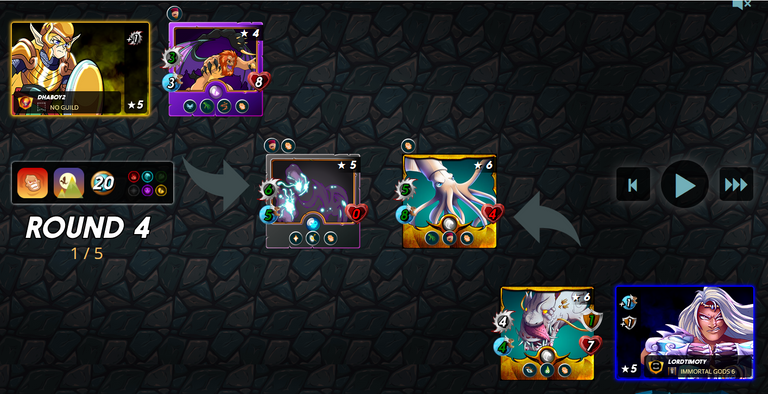 And would you believe it? My SQUID again dodges again, as my opponent's MANTICORE, even with +3 speed couldn't land a hit. This let me take his final health, and while I took damage with thorns, I certainly kept both my FLYING SQUID and DEEPLURKER alive.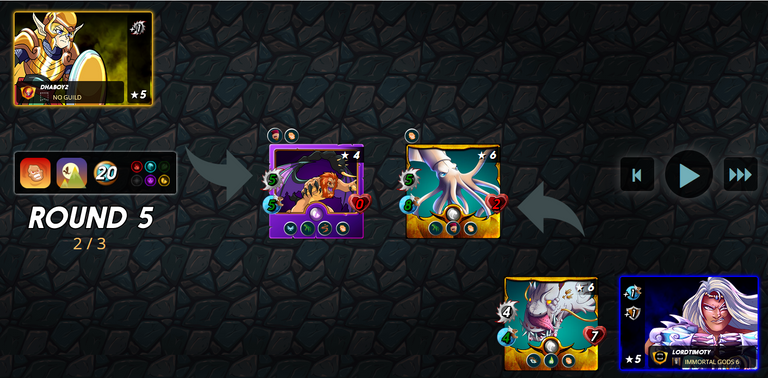 Want to check out the battle in full? Here's the link - BATTLE LINK - Splinterlands.
Or, you can give the video a watch:
Now I bet you're thinking, what other cards that are COMMON have this skill? Excellent question! Let's take a look, with regards to Splintercards:
You could get the FLYING SQUID for Level 6 quite cheaply, otherwise you'd need to get the REWARD card BARKING SPIDER to Level 6. If you picked that card up as a GOLD FOIL, it'd cost you around $36! Or, you could get the BLINDING REFLECTOR, but you'd need to be in the DIAMOND league to get access to the skill, as it only unlocks at Level 10.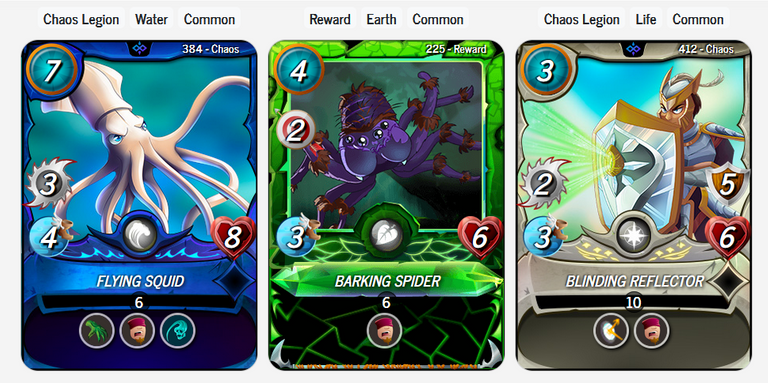 Evaluation:
So there you have it, in my battle, I was able to DODGE 7 times - and in doing so, turned a situation where I was looking like there was no way to win, into an absolutely dominant victory! In situations like these, sometimes you can call it luck, but when the word gets out on the benefits of BLIND, your investment into a card like this will certainly appreciate over time. Get on it!

Don't forget, you can click here and sign up with my affiliate link.
#splinterlands #spt #play2earn
#oneup #hivegaming #battle #leofinance
#pimp #neoxian #archon #palnet
#proofofbrain #thgaming
#leofinance #battle
---
---