Balancing Offense and Defense: Finding Synergies with the GOLDEN SQUID (Flying Squid)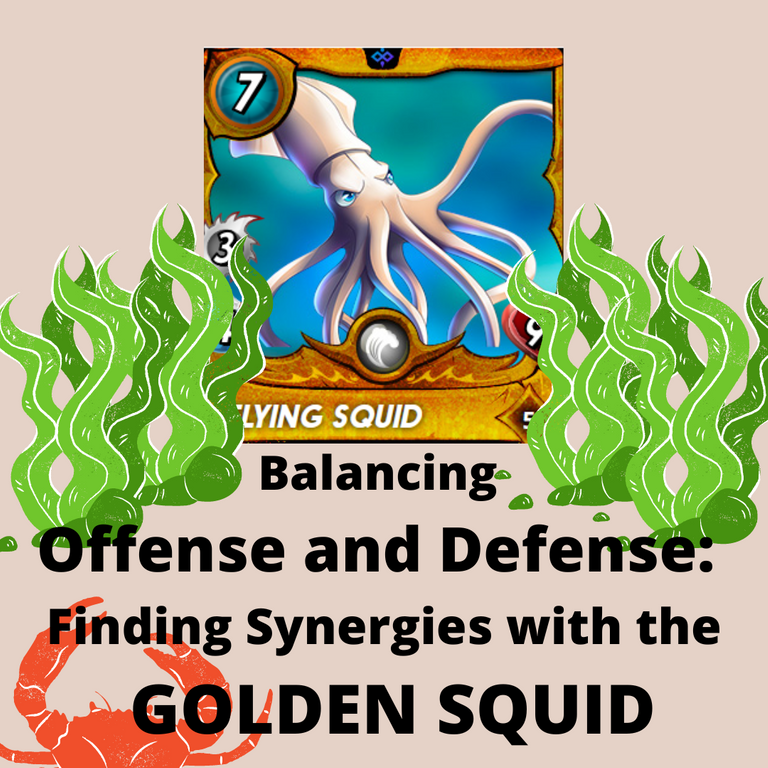 This week I have had a whole lot of fun buying up big in the market, transitioning a lot of my regular print cards to gold foil editions. And, what luck, I was able to get straight into a battle with my new GOLDEN SQUID, and let me tell you, this guy sure was doing a lot of FLYING!
In today's battle review, I want to share with you an interesting strategy of balancing up offense and defense in order to stifle your opponent's ability to knock you down! Before we get into the strategy, however, let's have a look at the FLYING SQUID.
Now, in a nutshell, this card is absolute amazing. I play in the GOLD league, but I don't have mine maxed out to the league level. Instead, mine is Level 5 - and even at these levels, this card is solid. You'll notice he has 3 melee attack and a speed of 4. This means he hits hard and he hits early in the battle - two great weapons to get the early advantage. He also carries with him +9 health, which means he is going to be incredibly tricky to knock over early, as he'll be starting in the off-tank position.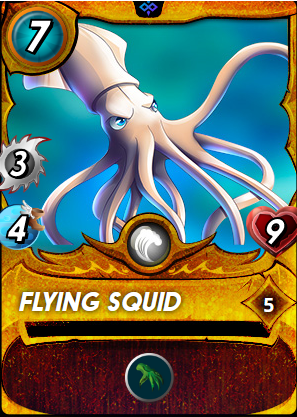 From a value point of view, this card is good. You'll notice mine is Level 5, which requires the combining of 5 cards to level him up. For the FLYING SQUID, this only costs you around $5 for an absolute beast! Now, to buy this card, I sold the Level 6 regular print (100 BX x 0.08 cents) for around $8. To me, I came out in front well and truly - and if I did want to take this card back to Level 6, I'd only need 4 more gold cards. It was basically trading $8 for $9! It's worth the gold print, let me tell you - as while there is close to 170,000 regular printed cards, there's only about 13,000 gold printed SQUIDS. Simple supply and demand will tell you that this guy is an absolute bargain!
And before I forget, I really needed to mention the reason why this card is worth more than $1, is as a consequence of his special REACH ability. This ability allows him to sit in the 2nd position in a battle and attack your opponent's TANK. Basically, it means he has the tank to protect him! This will be key for my battle today.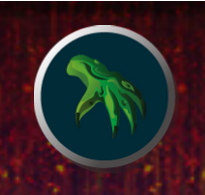 And that battle is:
24 Mana count -
All splinters available -
Only cards which cost ODD number of mana can be played -
Every card will start the battle with the DIVINE SHIELD.

To make this battle work, I put Kelya Frendul out as my summoner. I love playing this guy because he will give all my deck +1 speed, and also, an additional point of armour. This will allow me to take a strong early position in the battle.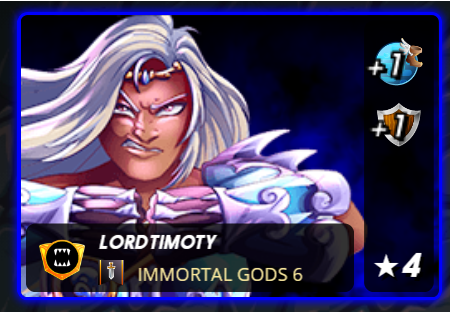 Legionnaire Alvar follows KELYA FRENDUL as my TANK. This guy is a big mana investment for me, as he will be taking 9 of the 24 available. This is going to mean I need him to do a lot of work. However, I noticed in the battle preview, my opponent likes to play MAGIC teams in WATER. Therefore, I took the strategic risk to bring this guy in. His attack and skills are not as strong as my normal tank, Diemonshark, but this guy is worth putting in against magic teams, as magic hits his armour before his health. He therefore becomes my DEFENSIVE weapon, to balance the OFFENSE that my FLYING SQUID brings to the team.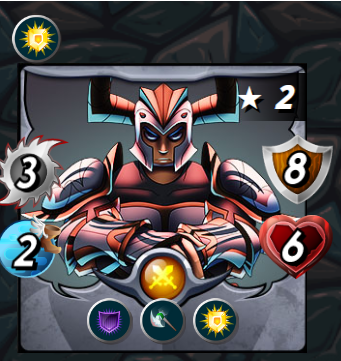 Following my LEGIONNAIRE ALVAR I of course play my FLYING SQUID, who needs to be in the second position because of his REACH ability, but behind the SQUID I choose to play another DEFENSIVE asset, in this case, SCAVO HIRELING. You see, he has the ARMOUR RESTORE ability, which will mean that he will keep re-building my LEGIONNAIRE's armour up, which will absord the magic damage thrown at him. This is a strategy I like to use, particularly against Llama/Kron line-ups. Basically, you take the approach of slowly taking out your opponent's team, while continually building your defense back up.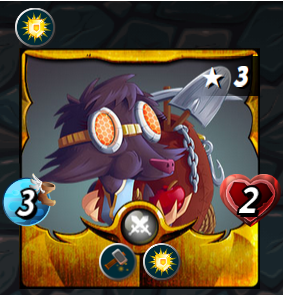 And then I found myself with 1 mana left to spend, so it was a no brainer to put the CHAOS AGENT on the field. I like this guy because of his DODGE ability. It concerned me that my opponent might play a 3 mana PELACAR and try and SNEAK attack me, so the point of this card was to protect my SCAVO HIRELING, and because the AGENT likes to DODGE attacks, he'd be difficult to knock down quickly.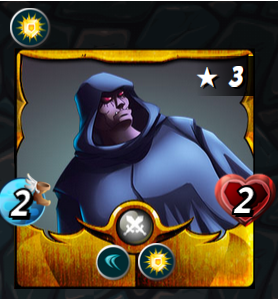 Want to see how the battle gets underway?
Straight away, I can see that this is going to be a battle that goes down to the wire. My opponent has played 3 attacking cards to my 2, but I do have my advantage of having picked that he would play a magic team. This meant that my offense/defense line-up would be in with a shot. My biggest advantage then, is that my opponent is playing a tank without armour, it will certainly help me get on top of this battle.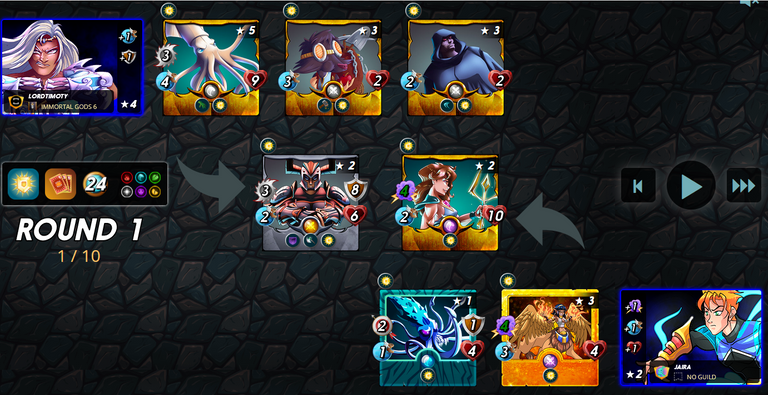 Interested in watching the full replay before we analyse some of the key moments? Check it out here:


End of Round 2: By the end of Round 2, you can see that both of our tanks have lost their DIVINE SHIELD, and both are in weak positions where a single attack could take the other out. Talk about cliff-hanger kind of moments!
In truth though, this is the moment before I get ahead, as my KELYA FRENDUL's speed boost will allow my FLYING SQUID to drop my opponent's NERIDA TRIDAWN, and then allow my SCAVO HIRELING to re-apply my LEGIONAIRRE's armour. Phew!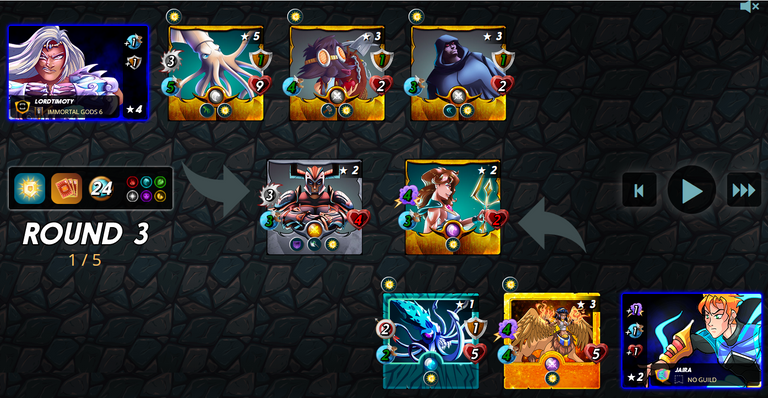 The next key moment is then at the end of Round 5. You can see that both my opponent and I are facing off, and are both in a very weak position - However, it's about to move into a clear victory. My FLYING SQUID, with his speed advantage, will take the first hit in Round 6 and this will promote my opponent's GIANT SQUID to the tank position, where he will be unable to attack.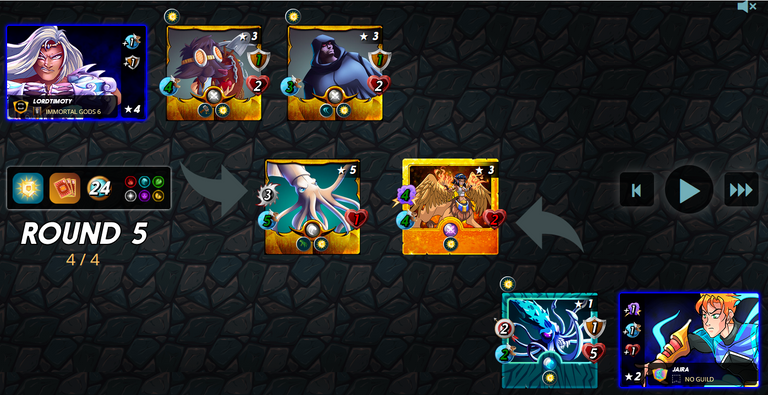 And then the battle moves to the End of Round 10, where by FLYING SQUID has continued to be the offensive beast in this battle, taking his opponent's ARMOUR and HEALTH and eventually getting his THIRD KILL in this battle. What a GOLDEN hero!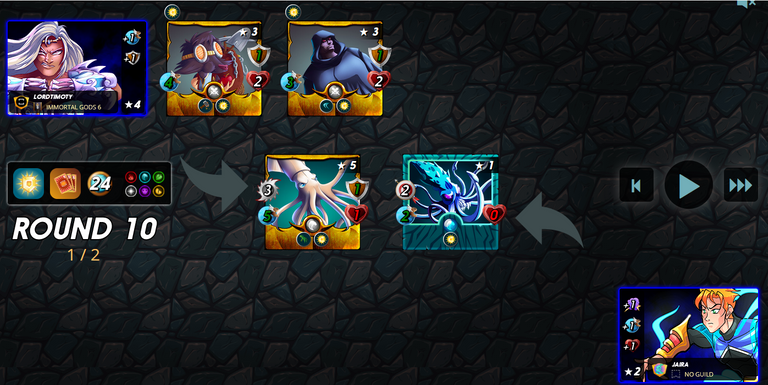 Evaluation:
FLYING SQUID is a must-have card, and because he has a large print and he is a common card, he is certainly worth a lot more than the cents it costs to purchase him. When the CHAOS LEGION packs run out, this card will certainly be one to appreciate in value. LOOK OUT! For that reason, buying the GOLD FOIL PRINT will be a super investment, and I reckon it paid off for me in my first battle with my new card.
Battles are all about synergy, and in this battle I set up a strong balance between OFFENSE and DEFENSE - whereby my LEGIONAIRRE ALVAR and the SCAVO HIRELING's purpose was to defend, and my FLYING SQUID was to attack. This absolutely went to script, as the FLYING SQUID launched himself into the battle and knocked out all three of my opponent's card. What a hero!
I'd give this card a 10/10, you need to own it!



Don't forget, you can click here and sign up with my affiliate link.
Battle link: https://splinterlands.com/?p=battle&id=sl_a8972d95c6bee11912780f55eadcb7bd
#splinterlands #spt #play2earn
#oneup #hivegaming #battle #leofinance
#pimp #neoxian #archon #palnet
#proofofbrain #thgaming
#leofinance #battle
---
---