Saturday Trip to Sampaloc Lake ( 20+ Photos )

Hi guys, How's everyone?
It's not the usual gaming post as I finally managed to go out after quite a long time. It was yesterday when we went to the lake. A few tens of kilometers from our town is the city of San Pablo. I often went here before the pandemic because of the diverse selection of goods compared to our hometown. The city of Calamba is nearer but I prefer this one because there's less traffic. I had some asthma triggers a few months back so it's better safe than sorry.
I usually go out with my sister but yesterday we had our little cousin accompanied us. She persisted on coming so we let her join. The children seem to be getting sick of the lockdowns so it's a new experience going out after some time. We commuted to our destination. The jeepney driver was kind enough to give us a discount because the children are small and didn't take much space. All walks of life are feeling the inflation so it's quite surprising that there are still some kind souls. Thanks, Manong as I've saved 15 Php.
There were still some detour before we went to the lake. I withdrew some cash at the nearby ATM and bought both girls some school supplies. School will start on August 22 so it's just a little over week. Face to face classes are inevitable but they did adjust it to only thrice a week for elementary and twice for secondary, at least from what I heard. We had the option to walk from where we were but I opted to ride a tricycle because the children's feet might hurt when we got home. The ride costed us 50 Php for three people.
And then we arrived.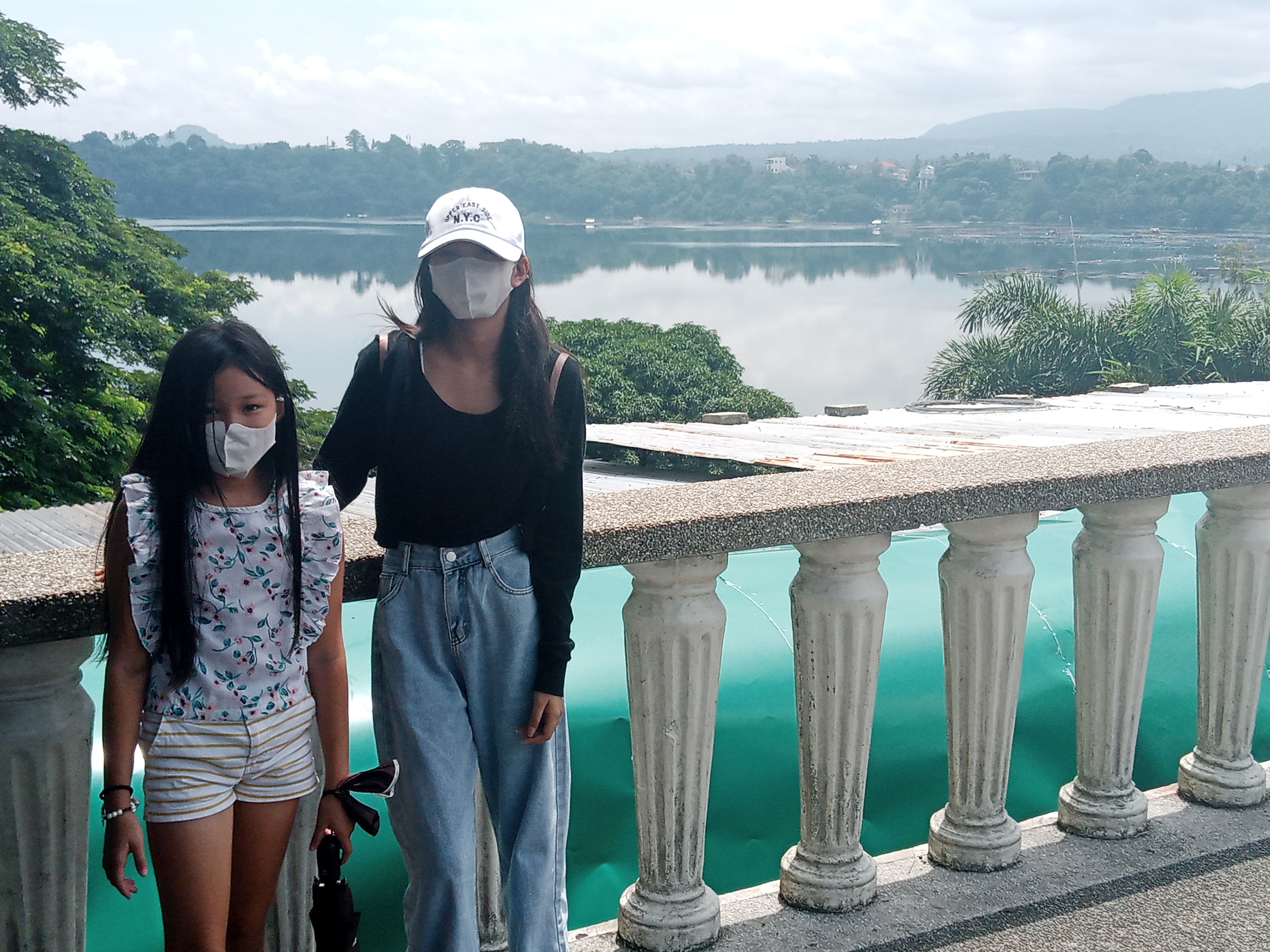 This one is from the top before we go down the stairs. There's around 80 steps so we took our time to relax, rest and grab some pictures.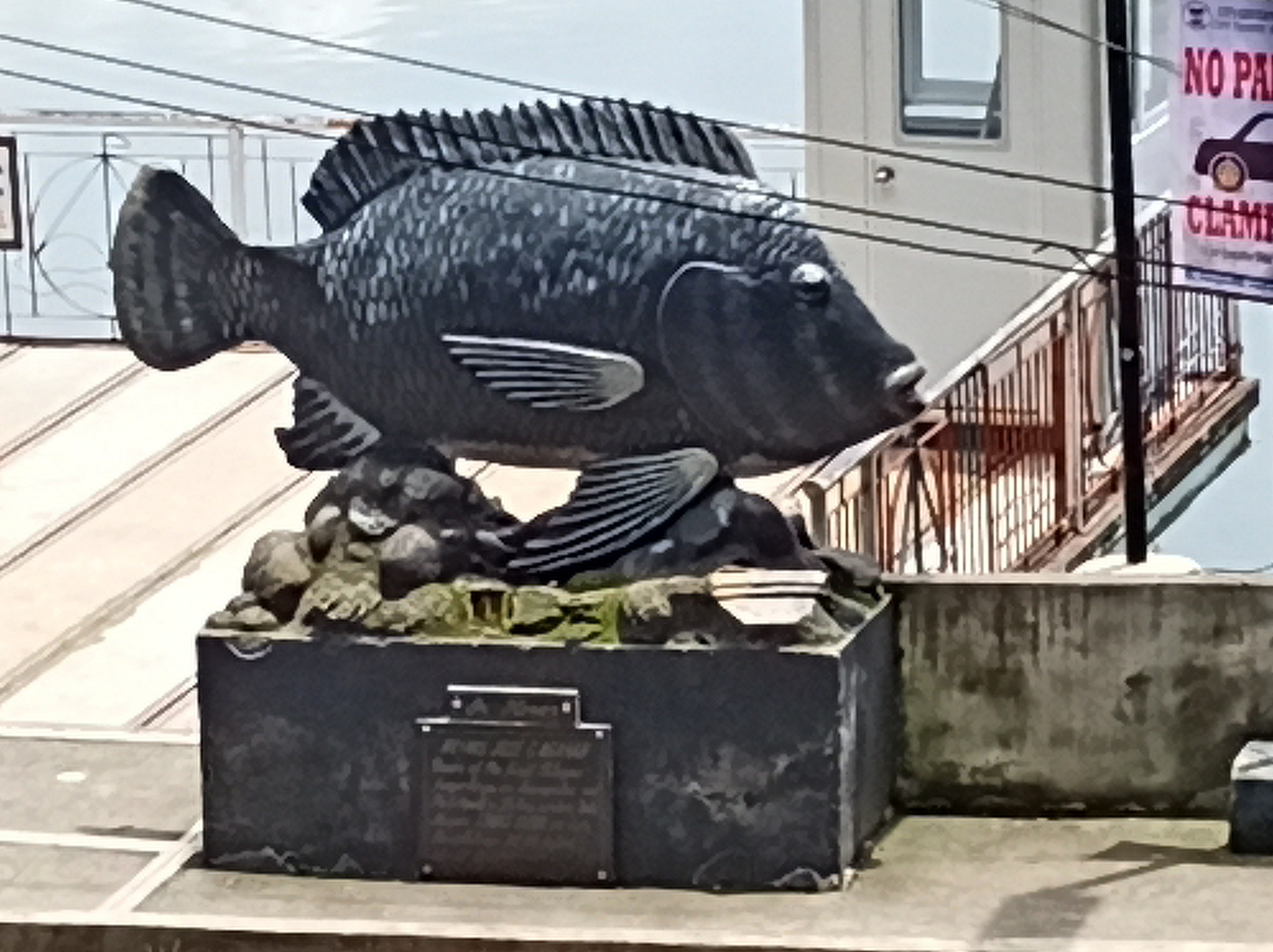 It's good to be young. It's quite a challenge for me because of my current weight. I really need to lose some as soon as possible. It was 10:30 a.m. and visitors were starting to pour in. Both of them liked ice cream so I bought a cone for each. It's quite pricey compared to the usual dirty ice cream sold by vendors near us but it's understandable since it's quite a popular tourist spot for locals. It costed me 30 Php each which is 10 Php pricier than normal.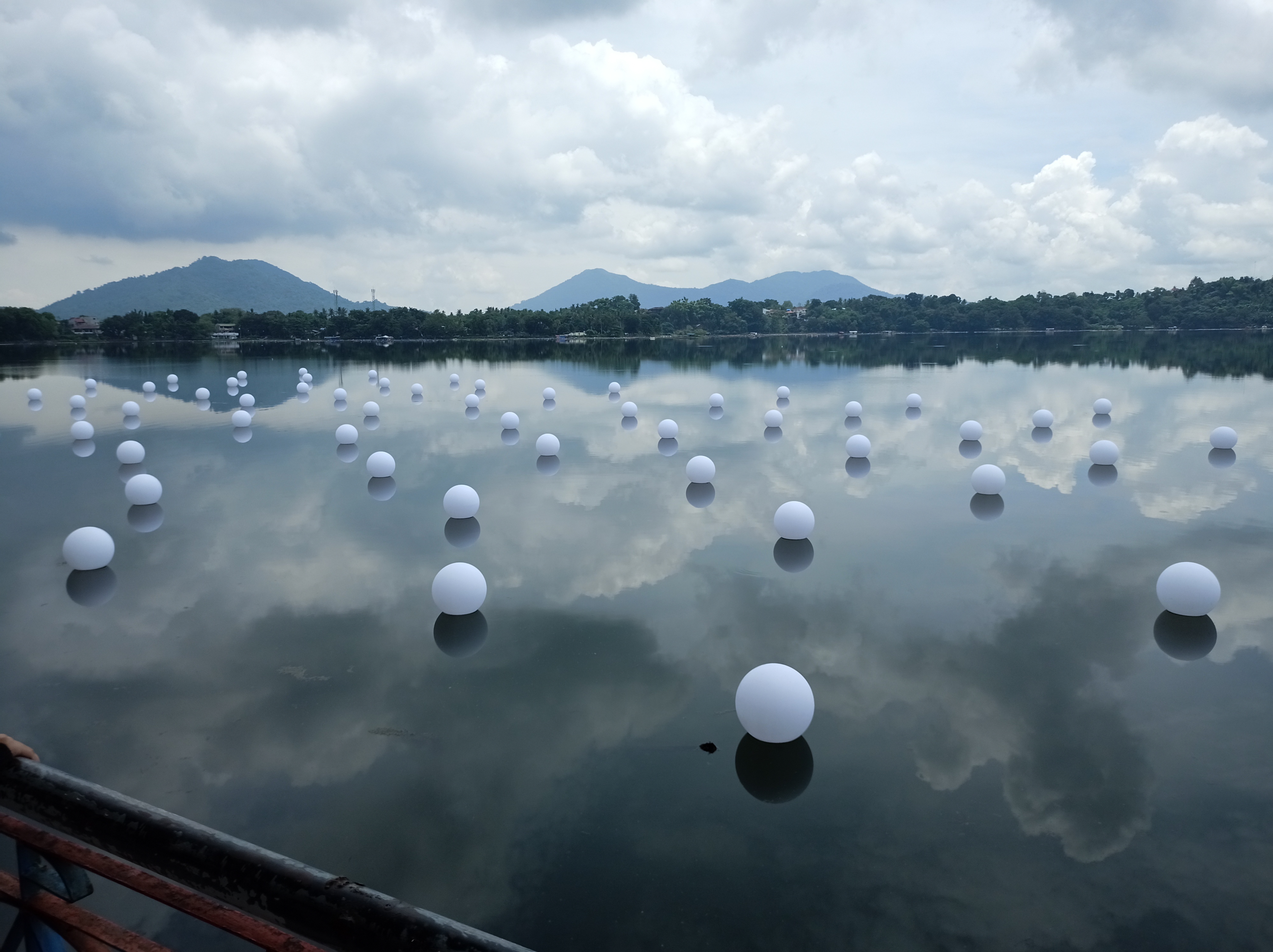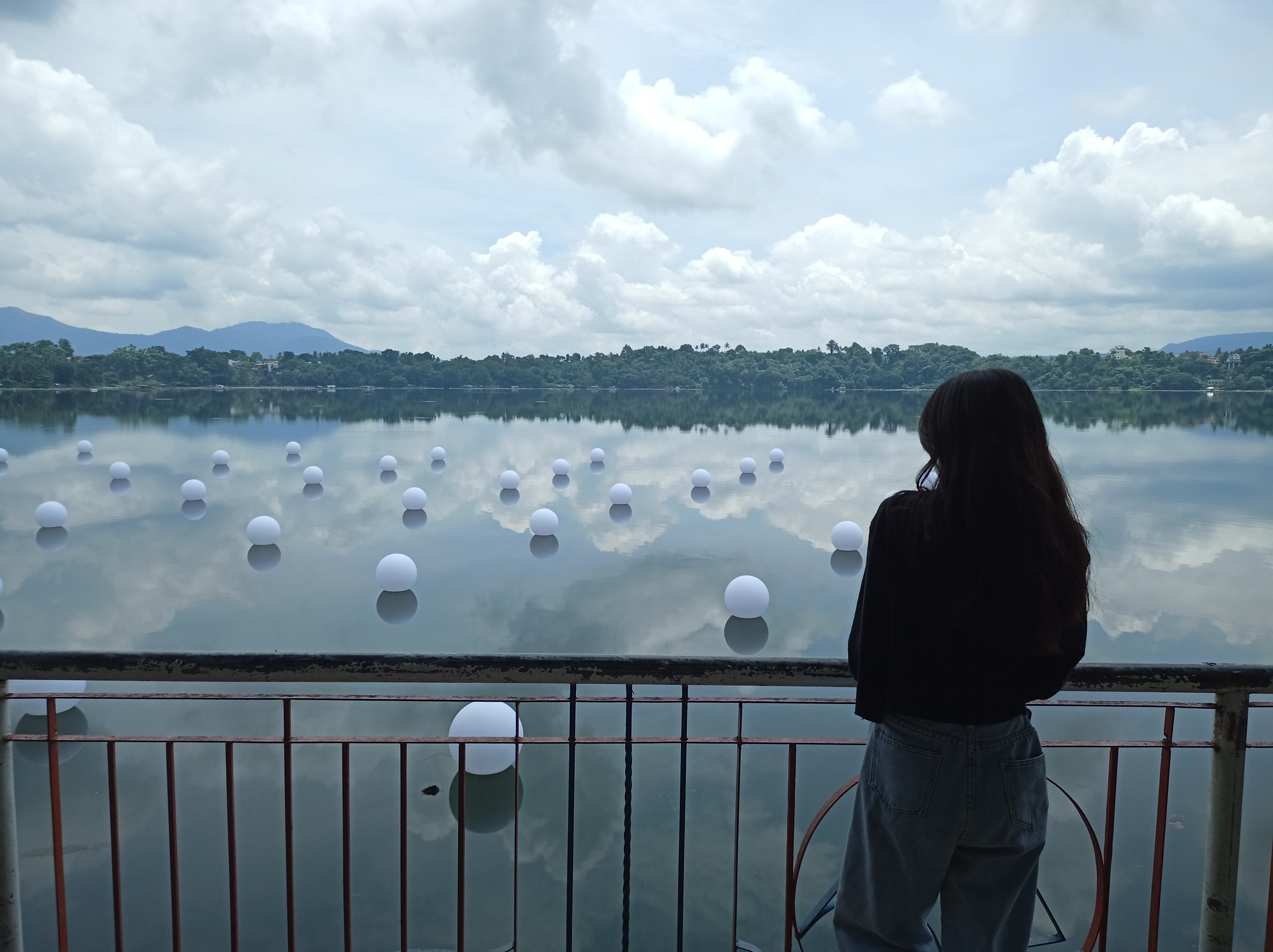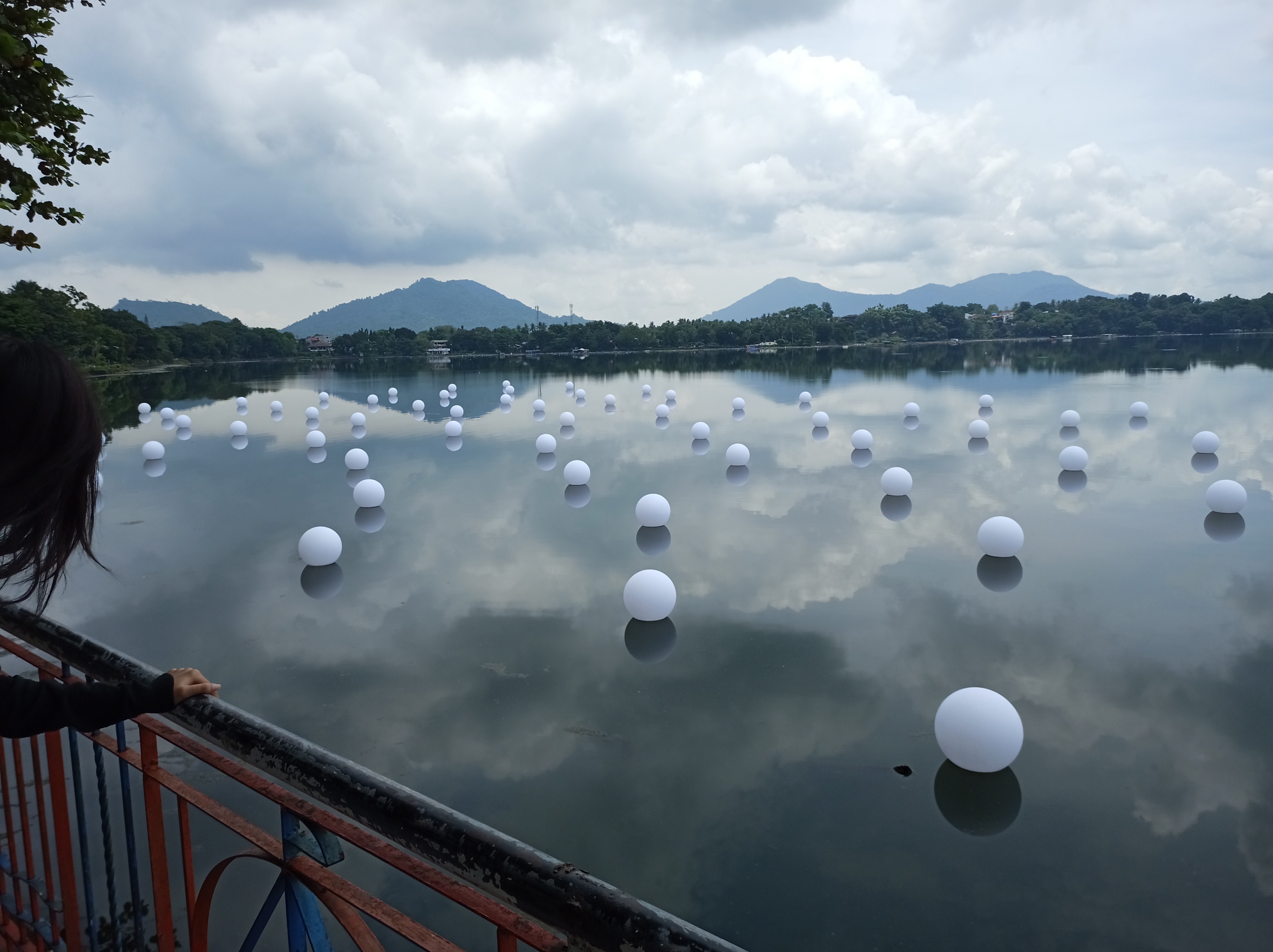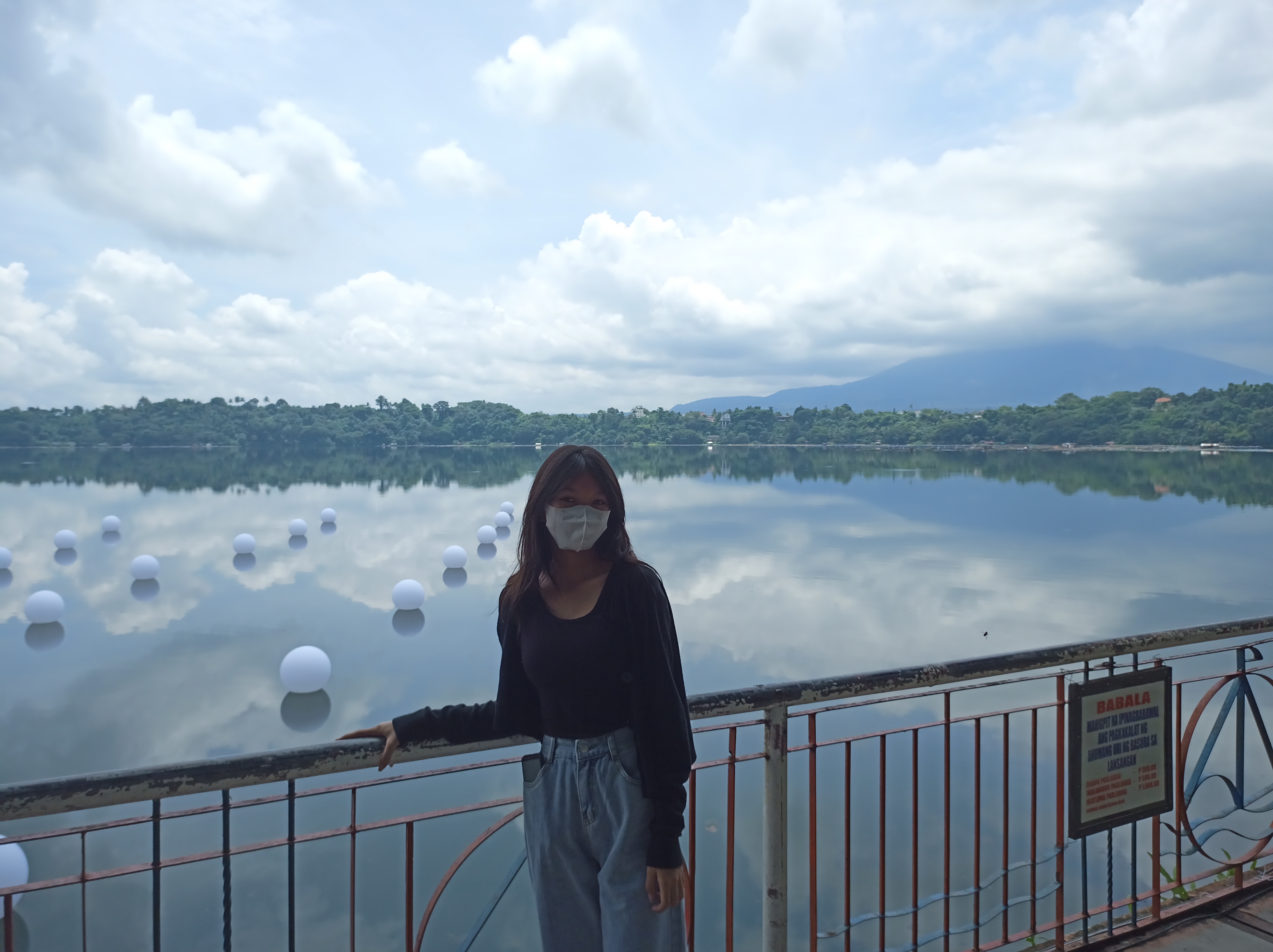 It's my first time seeing those floating balls here. It was said that these balls are lit during the night covering some part of the lake in pink and violet hue. It's a pity we didn't see it in person. We did manage to see in some posts in social media and it's beautiful. I think I need to find some time to go here during the night. Hopefully, these balls are still around by then.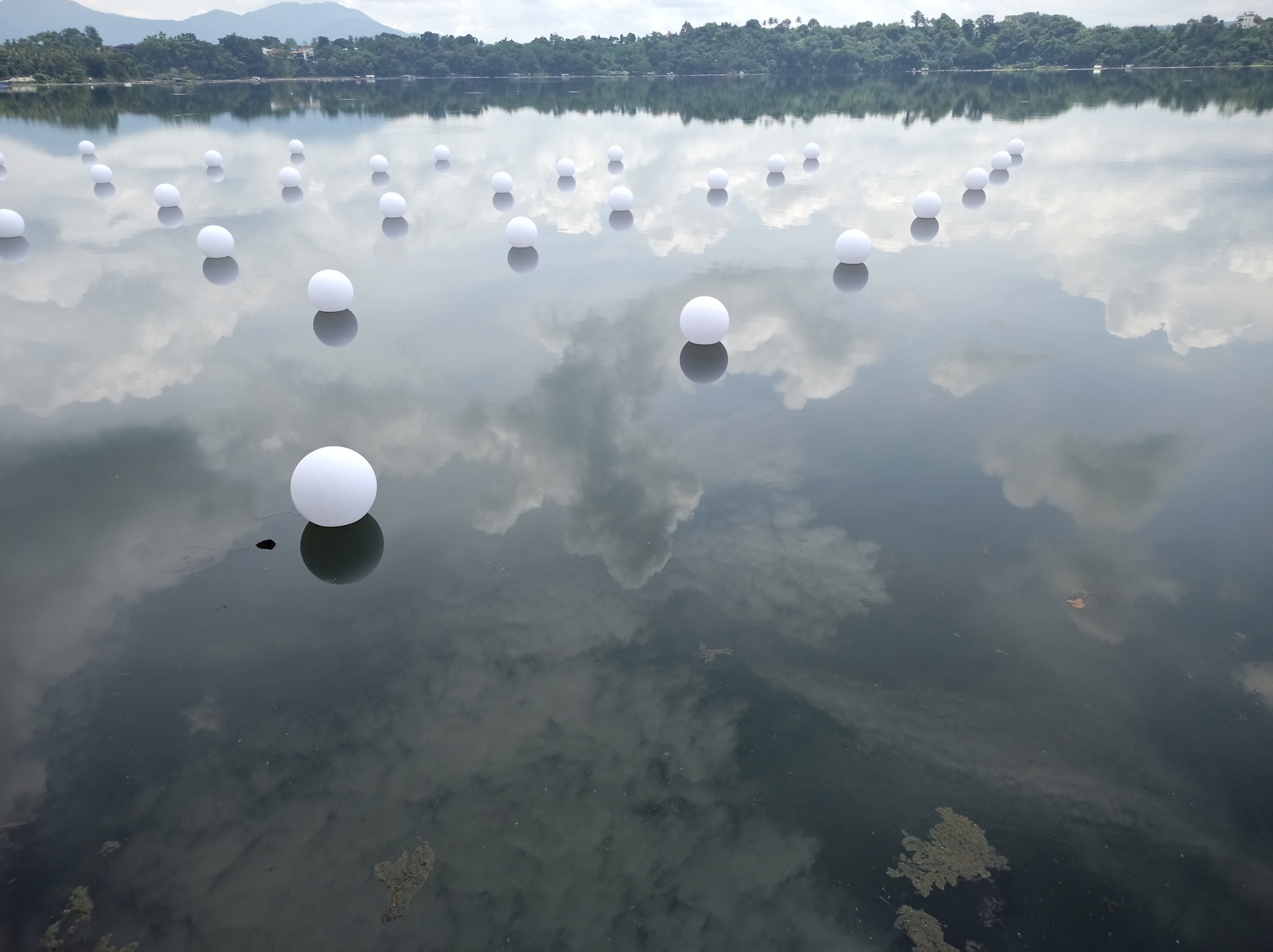 The lake is really pretty near the center. It's like a huge mirror reflecting the sky and the clouds from above. Coupled with the mountains in the background it could have been a perfect scenario. The problem is that the sides are littered by garbage. There's also something like a sludge splattered by the side. It's a pity. The local government clean the lake from time to time, there's also an ordinance stating that there's a fine in littering.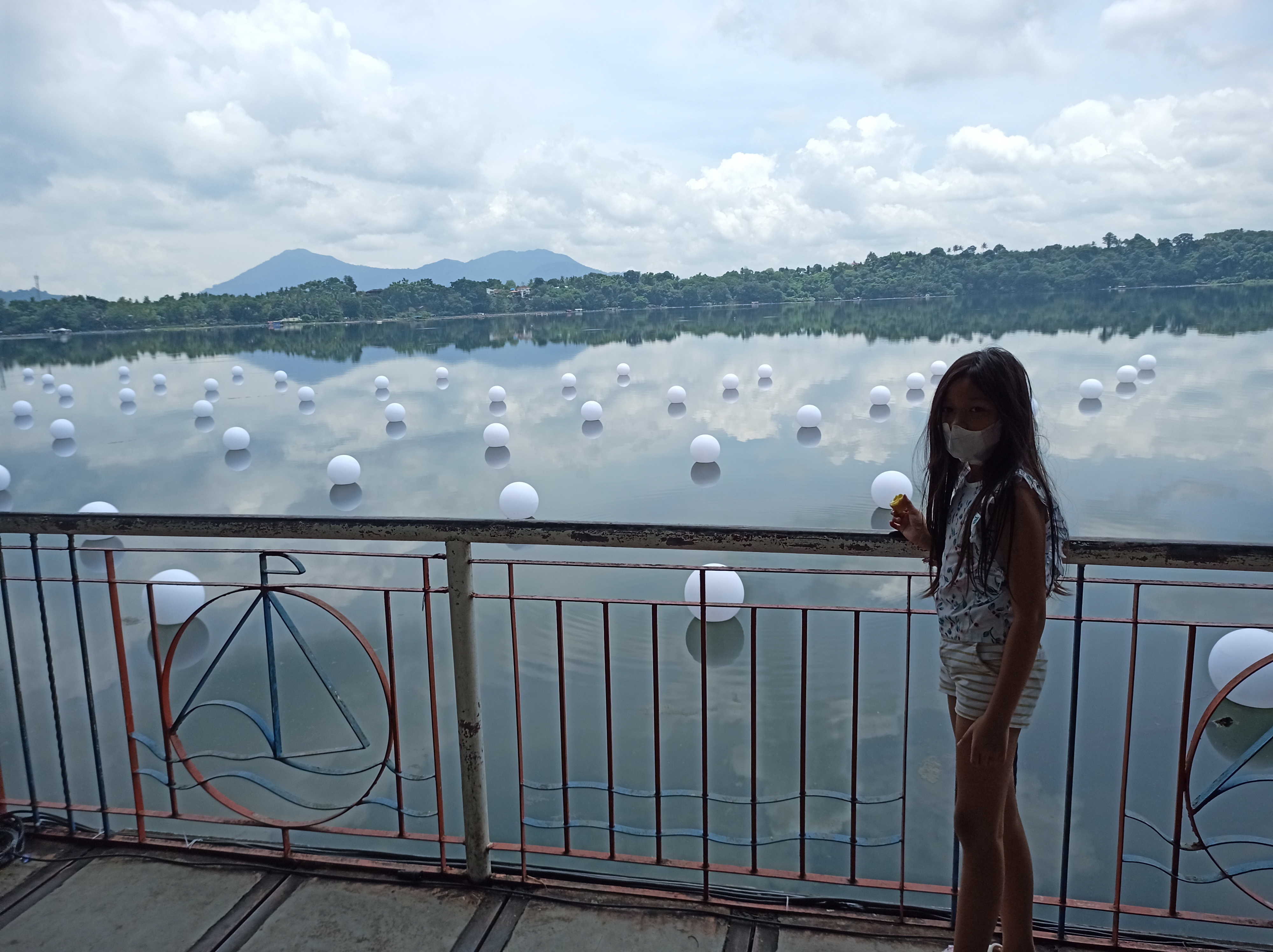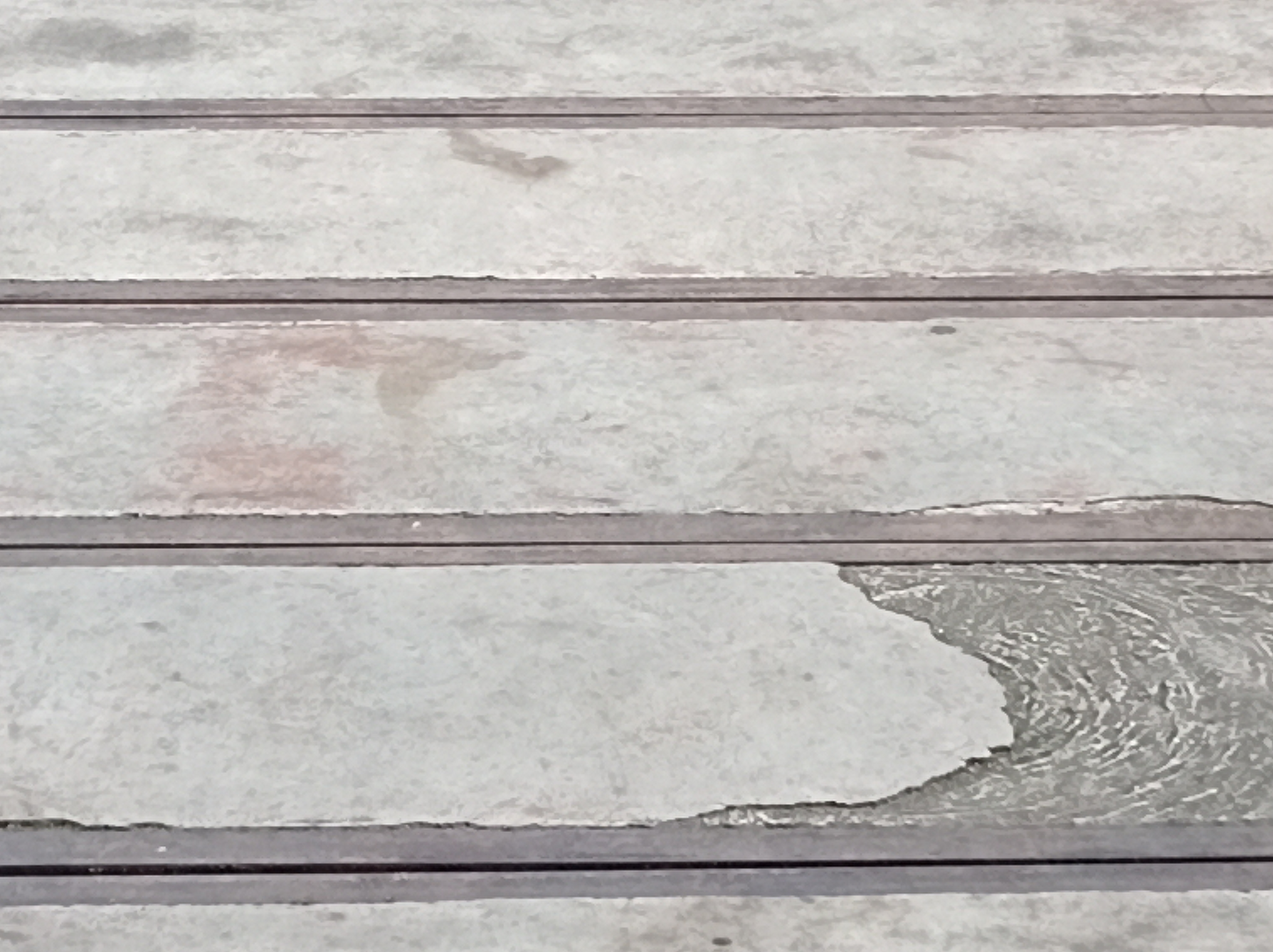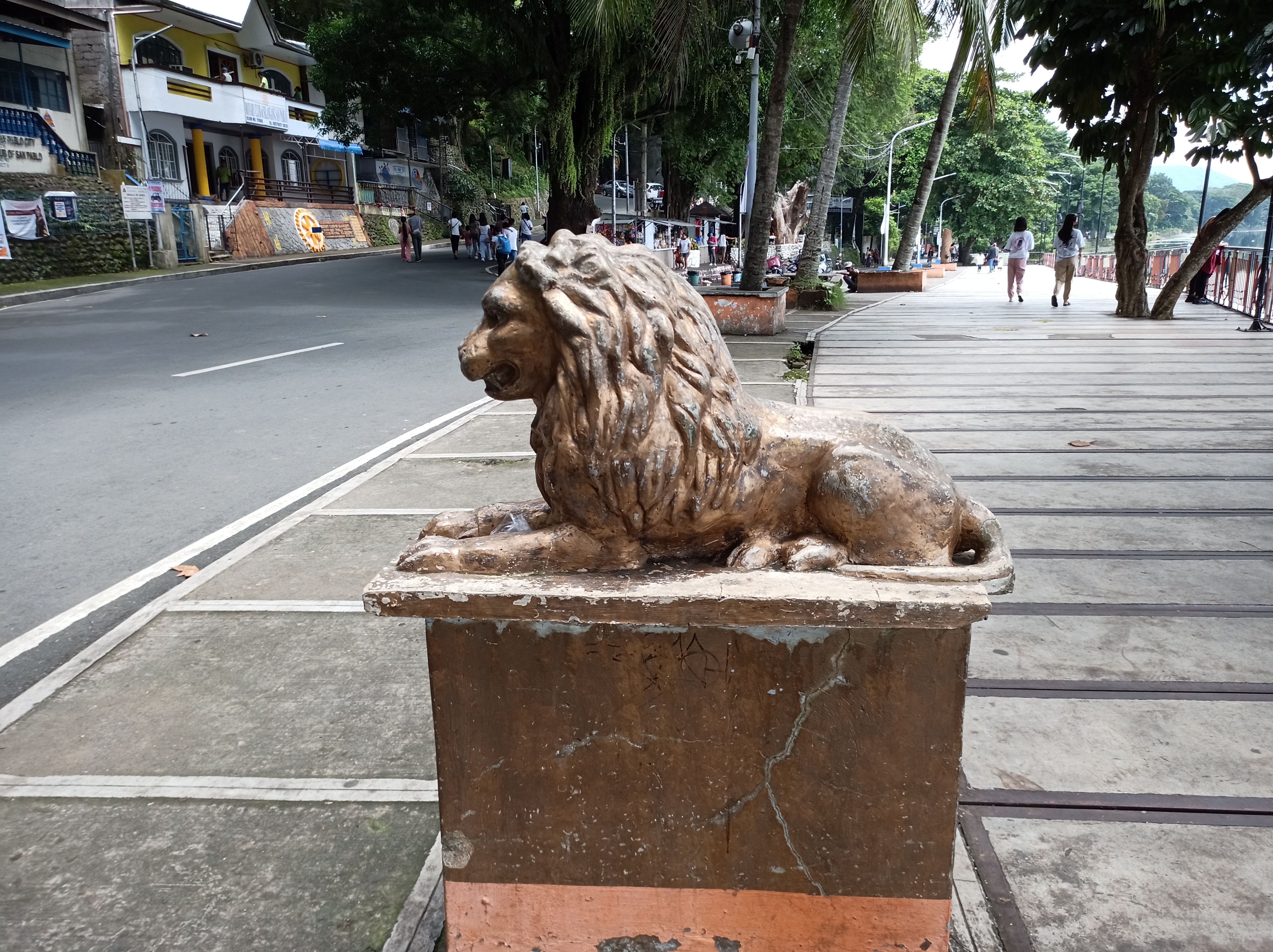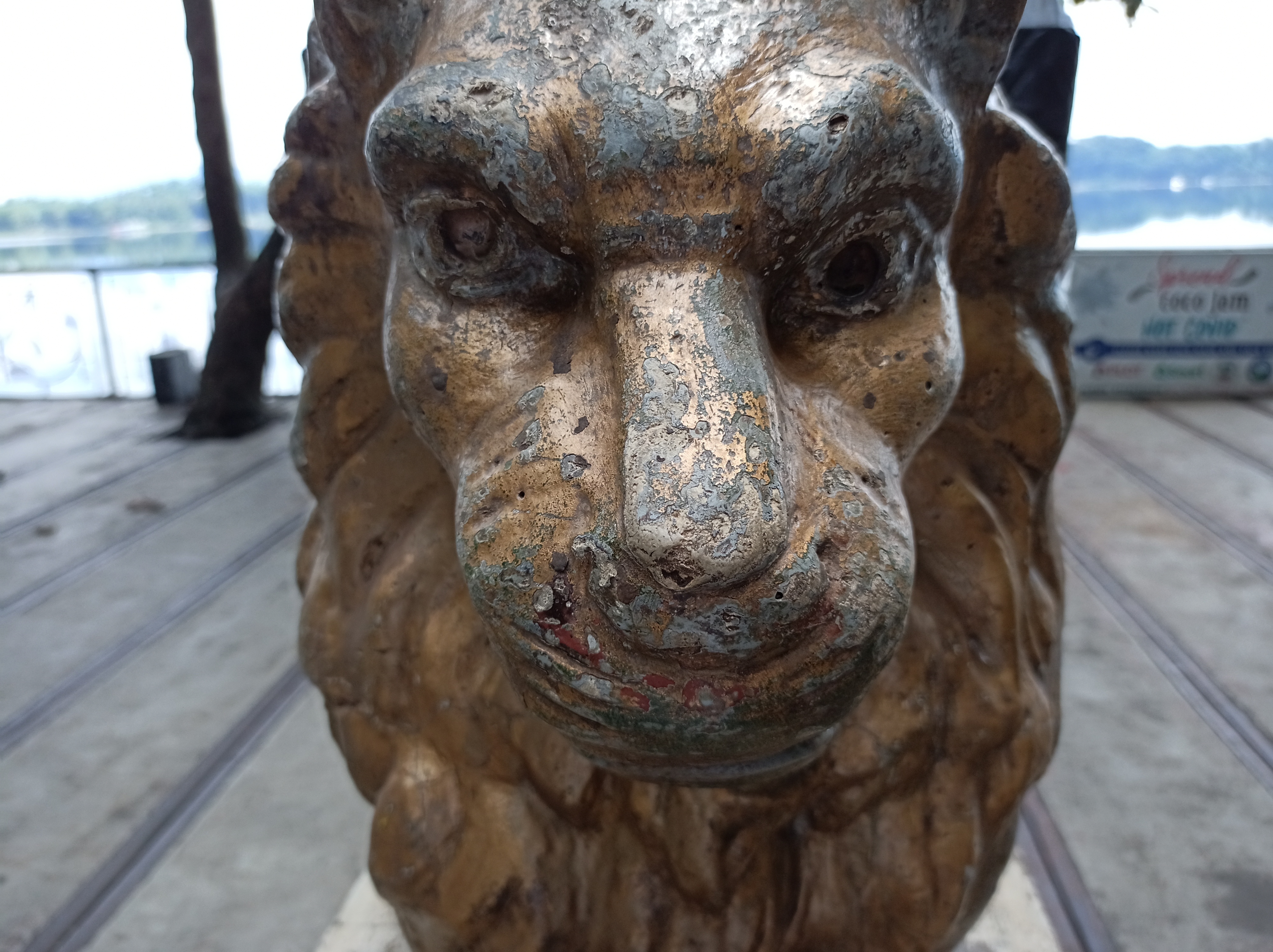 We've also seen lots of red tilapias and other fishes near the shore. It felt so uneasy that they were swimming with the waste by the side. It's not much but it still was uncomfortable. I hope the lake will be a lot cleaner when we go back in the future.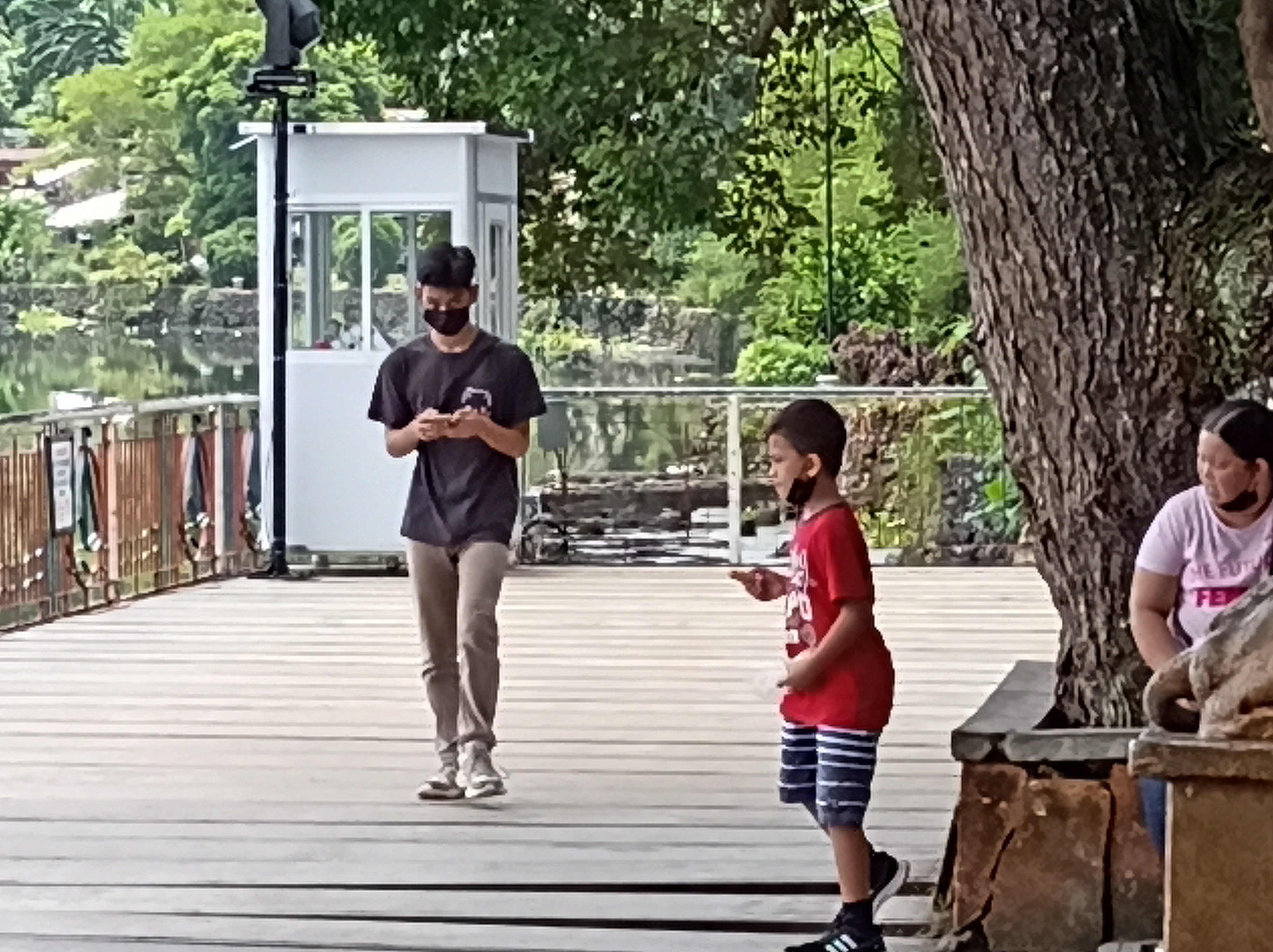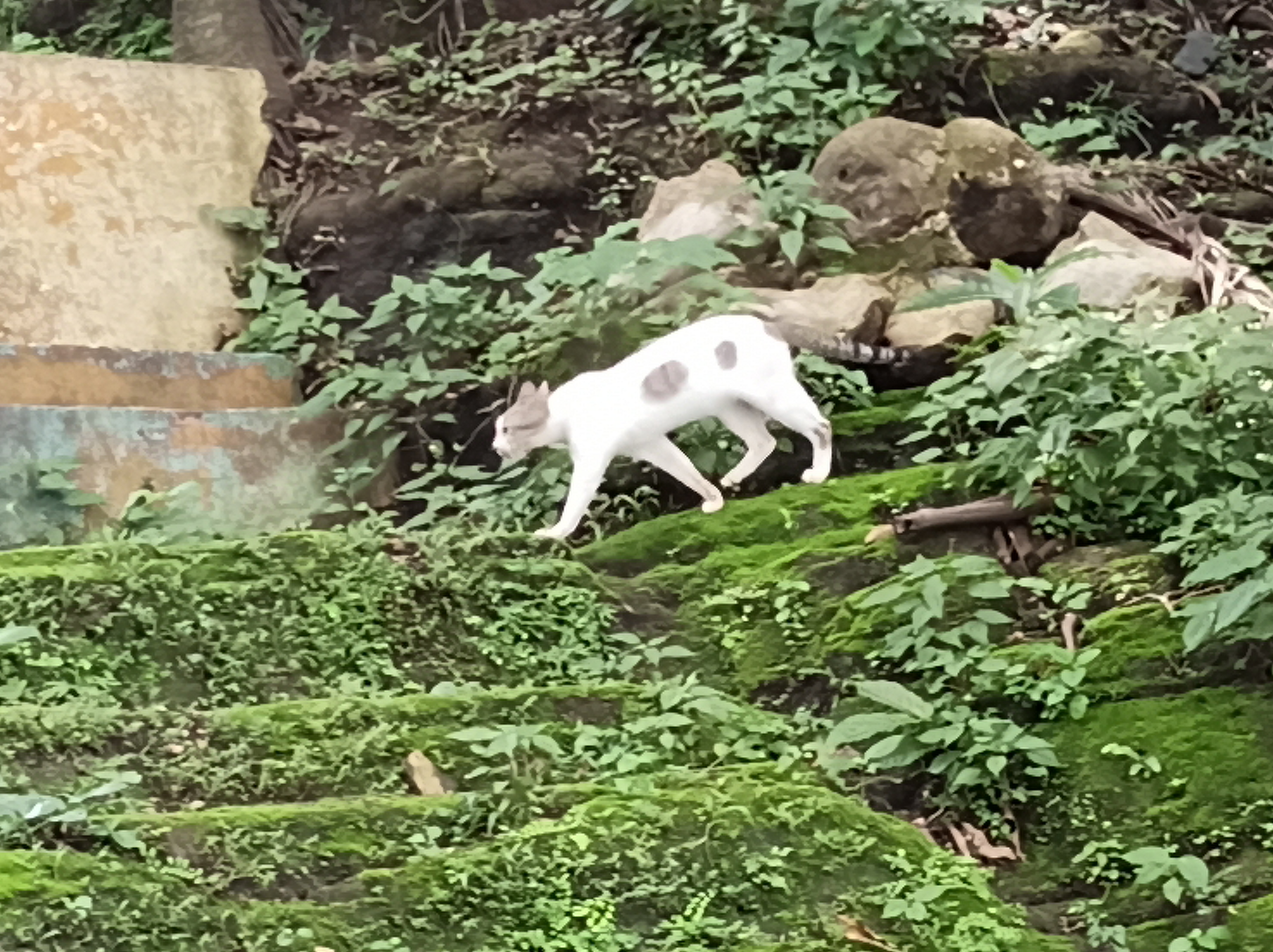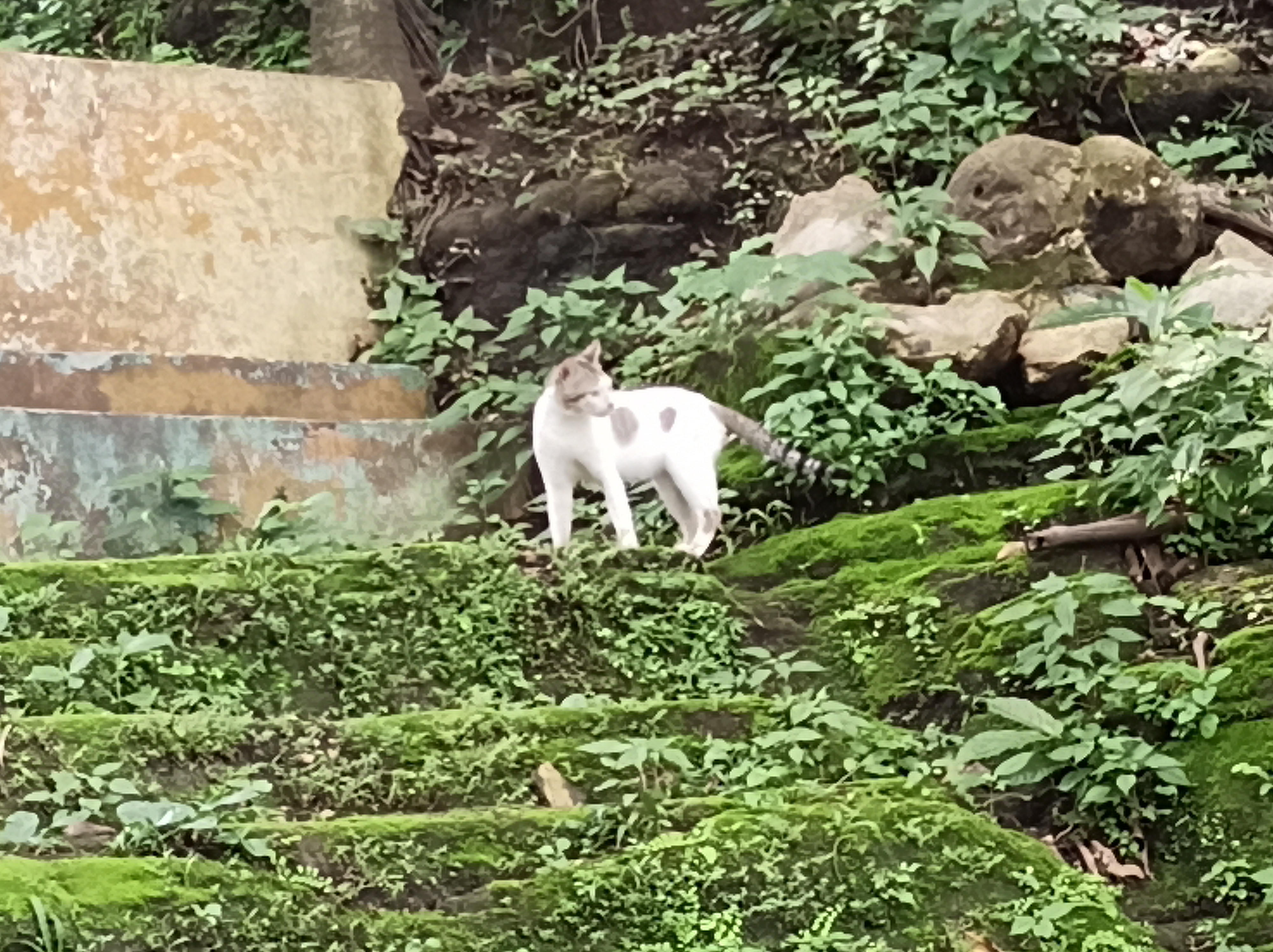 Both people and animals seem to be enjoying the refreshing feel of nature. It was already 12:00 when we decided to go back. We planned to go to the mall but there was some accident so we just dined near the plaza.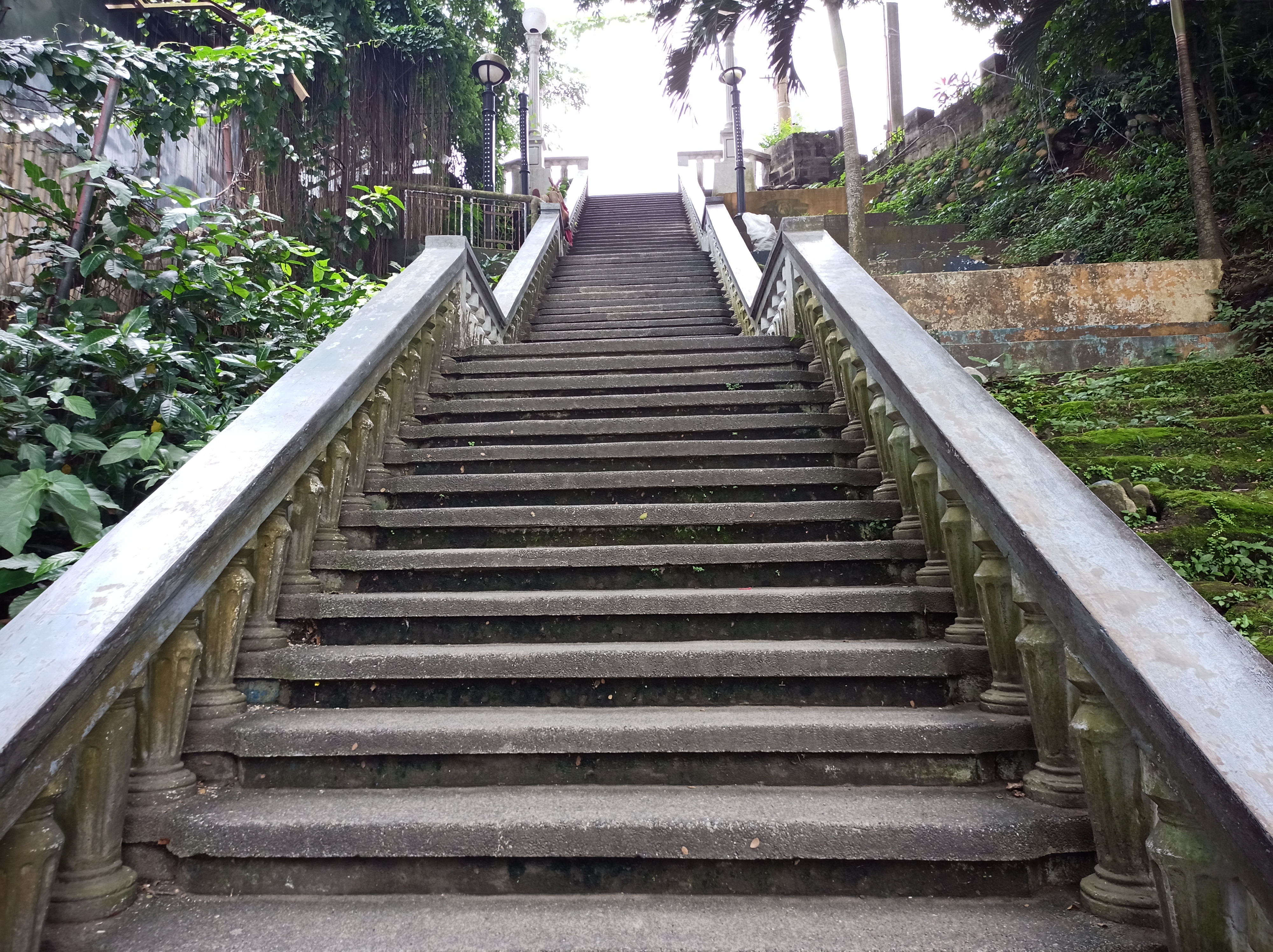 And that's all. Thanks for tuning in. Have a nice day.
---
---