Iniciativa: Series de mi infancia - Un vistazo a mi niñez. [Esp-Eng]
¡BIENVENIDOS A MI BLOG!
By: @Lolysacc❤️
Saludos queridos amigos de #hive respondiendo a la invitación de @cleydimar2000 he decidido unirme a la iniciativa de "series favoritas de mi infancia" y debo informar que este es mi primer post para la comunidad Hive-con espero que lo disfruten.
Greetings dear friends of #hive responding to the invitation of @cleydimar2000 I have decided to join the initiative of "favorite series of my childhood" and I must report that this is my first post for the Hive-con community I hope you enjoy it.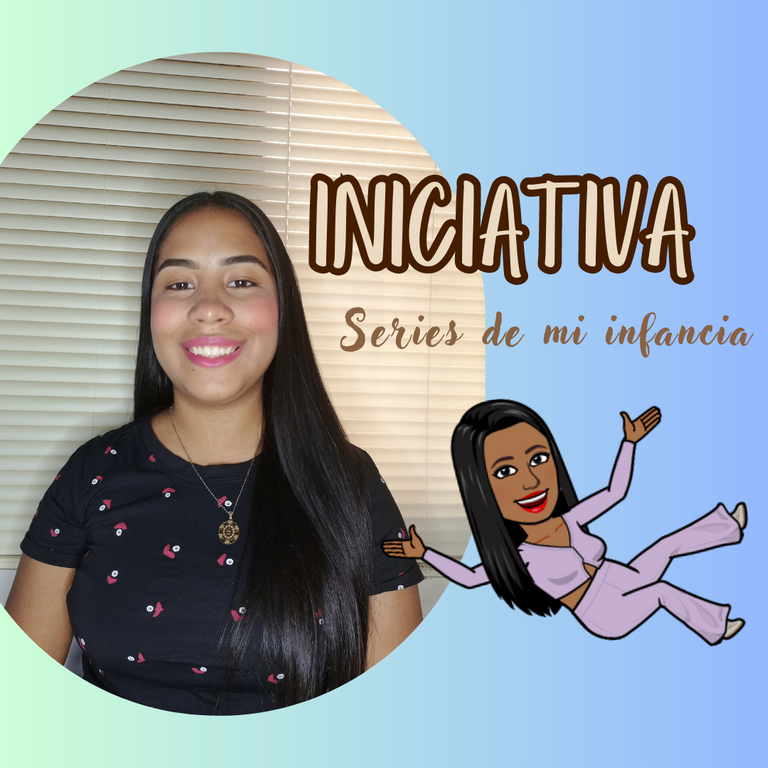 Al pensar en mi infancia son muchos los programas y series que se vienen a mi mente, porque la verdad era una niña de pocos amigos y también una que no salía mucho así que mi mayor distracción era la tv, fui una niña de mucho ver comiquitas jaja y mis canales predilectos eran Discovery kids y Disney Channel, elegir solo un par de series en particular es muy difícil para mí pues veía muchas, asi que intentaré crearles una pequeña lista desde mi niñez más temprana hasta la más grande.
When thinking about my childhood there are many programs and series that come to my mind, because the truth is that I was a girl with few friends and also one that didn't go out much so my biggest distraction was the tv, I was a girl of much watching comics haha and my favorite channels were Discovery kids and Disney Channel, choose only a couple of series in particular is very difficult for me because I saw many, so I will try to create a small list from my early childhood to the oldest.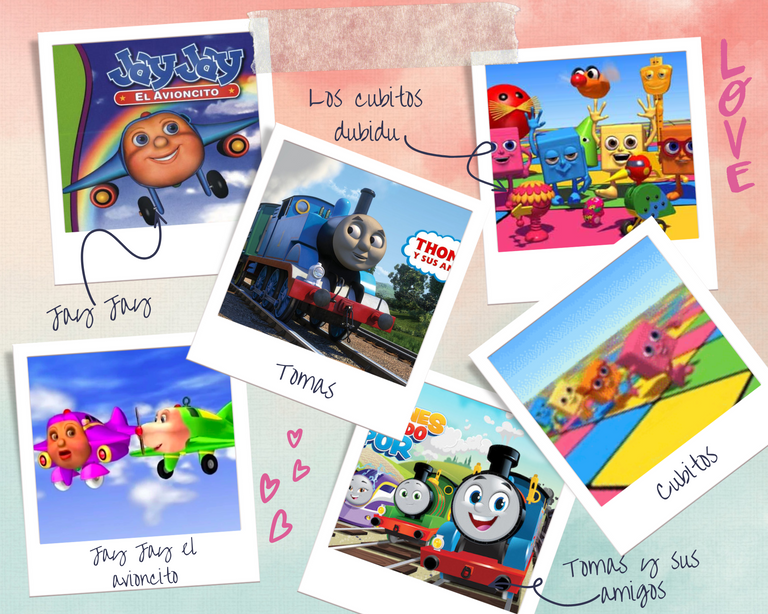 Si debo seleccionar alguna de mi edad más temprana, seleccionaría Jay Jay el avioncito al igual que Tomas y sus amigos, jajaja, recuerdo ver estos programas mucho, al igual que los cubitos dubi du. Todas estas series involucraban al personaje principal y a sus amigos, quienes en conjunto resolvían ciertos obstáculos que se les presentaban en muchas de sus aventuras, el mensaje que transmitían era positivo y además de ser series educativas para los más pequeños de la casa, estos programas fomentaban el valor de la amistad.
Diría que este trio fue parte de mis programas favoritos durante la edad más temprana de @lolysacc y aunque son muy pocas las cosas que recuerdo de estas comiquitas actualmente, sé que ellas hicieron mis días más felicites y relajados durante a niñez.
If I must select one from my earliest age, I would select Jay Jay the little plane as well as Tomas and his friends, hahaha, I remember watching these shows a lot, as well as dubi du cubes. All these series involved the main character and his friends, who together solved certain obstacles that were presented to them in many of their adventures, the message they conveyed was positive and besides being educational series for the little ones of the house, these programs promoted the value of friendship.
I would say that this trio was part of my favorite shows during @lolysacc's younger age and although there are very few things I remember about these comics nowadays, I know that they made my days happier and more relaxed during a childhood.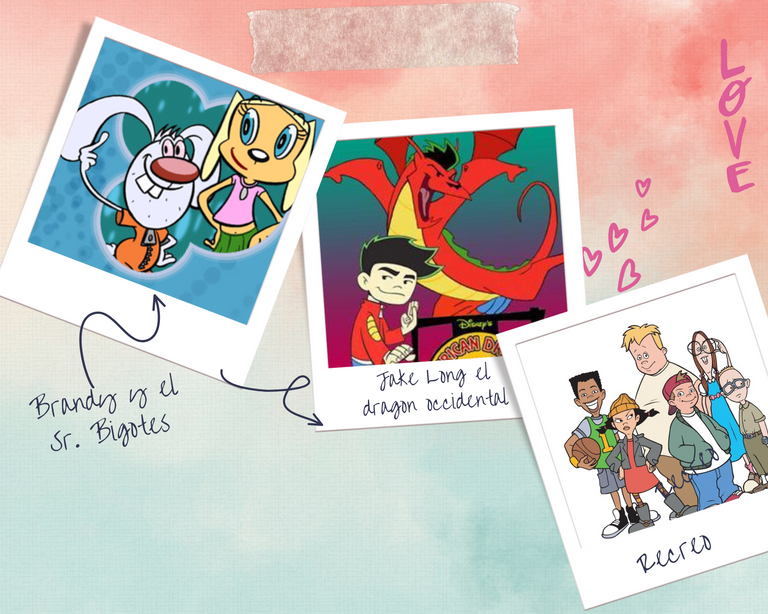 Ahora bien, cuando pienso en mi niñez mediana es cuando las series de Disney Channel juegan un papel preponderante en mi día a día y aquí si tengo muy claro cuales fueron mis favoritas, empezaría por señalar a Las aventuras de Brandy y el Sr. Bigotes, Jake Long el Dragón Occidental y Recreo. Estas series animadas me entretenían de una manera impresionante y podía ver los mismos capítulos en ocasiones sin cansarme de ello, al igual que en las anteriores estas series fomentaban el valor de la amistad y también de la familia, cada capítulo de esas series eran una nueva aventura entretenida y recuerdo que la serie de Brandy y el Sr. Bigotes la mire incluso en mi adolescencia. Honestamente fueron días gratos de mi niñez los cuales disfruté grandemente.
Now, when I think back to my middle childhood is when Disney Channel series play a preponderant role in my day to day life and here if I am very clear which ones were my favorites, I would start by pointing out The Adventures of Brandy and Mr. Whiskers, Jake Long the Western Dragon and Recess. These animated series entertained me in an awesome way and I could watch the same chapters at times without getting tired of it, as in the previous ones these series encouraged the value of friendship and also family, each chapter of these series were a new entertaining adventure and I remember that the series of Brandy and Mr. Whiskers I watched it even in my adolescence. Honestly those were free days of my childhood which I enjoyed greatly.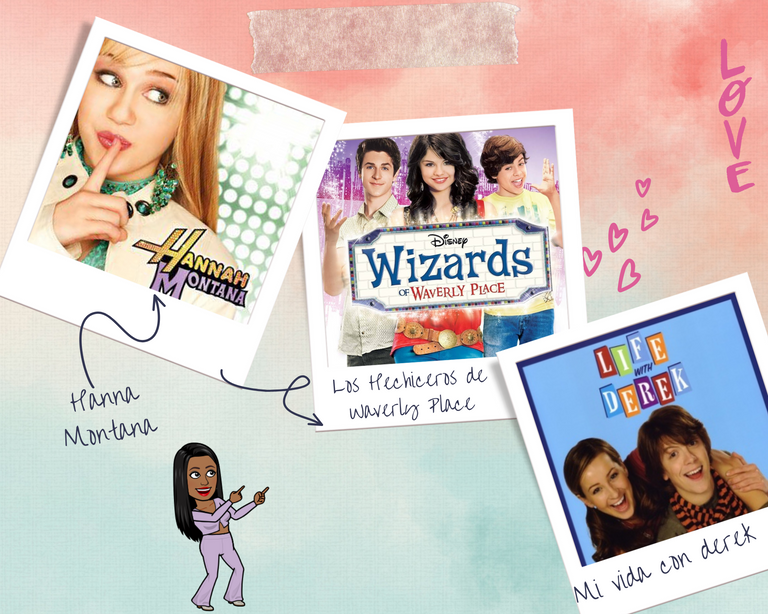 Por último, en mi niñez más avanzada recuerdo ver más películas que series, sin embargo, la serie de Hanna Montana fue un clásico para todas las chicas de mi edad, al igual que los Hechiceros de Waverly Place y Mi Vida Con Dereck, son series memorables que me hicieron cantar, bailar, reír y también querer actuar siendo por supuesto una súper estrella ¿Quién no lo hubiese querido?
Me contenta haber podido compartirles un pedacito de mi vida a través de este post, ha sido un placer para mi participar en esta iniciativa y me encantaría que mis amigas @ciresophen y @marytp20 se unan a ella, y si llegaste hasta aquí cuéntame en los comentarios si alguna de las series que mencioné fue alguna de tus favoritas. ¡Gracias por leer! Nos vemos en un nuevo post.
Lastly, in my later childhood I remember watching more movies than series, however, the Hanna Montana series was a classic for all girls my age, as well as Wizards of Waverly Place and My Life With Dereck, they are memorable series that made me sing, dance, laugh and also want to act being of course a superstar, who wouldn't have wanted it?
I'm glad to have been able to share with you a little piece of my life through this post, it has been a pleasure for me to participate in this initiative and I would love for my friends @ciresophen and @marytp20 to join in, and if you made it this far tell me in the comments if any of the series I mentioned was one of your favorites. Thanks for reading! See you in a new post.
XOXO💜
¡GRACIAS POR LEER MI BLOG, ESPERO LEER TUS COMENTARIOS!
CREDITOS: Todas la imágenes de esta publicación son de mi propiedad salvo se indique lo contrario, imágenes de portada editadas en canva y texto traducido en DeeLp
CAMERA: teléfono Infinix Note 8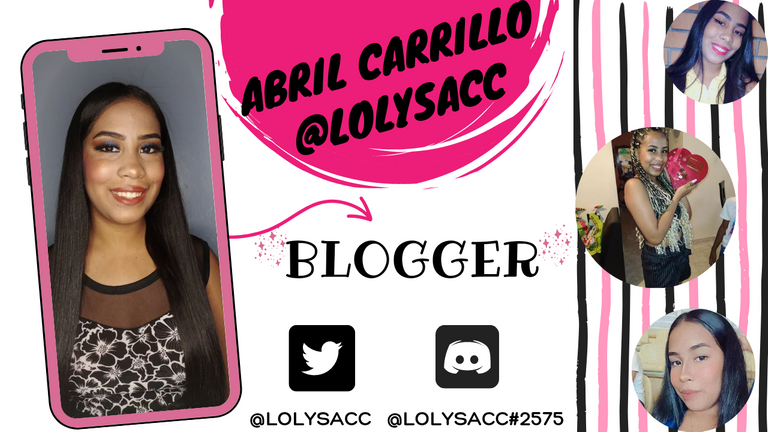 ---
---