Reflexionando con mi hija sobre la Justicia [ESP-ENG]
Hola mi querida comunidad de Motherhood un gusto compartir con todos ustedes, deseándoles que estén superbién al lado de sus seres queridos. Hoy por aquí para compartirles una vivencia que me sucedió ayer con respecto a mi hija Marialex, se trata de un tema que cuando llegan esos momentos para muchos se nos pueden ser complicados explicarles, se trata de la justicia.
Hello my dear Motherhood community, it is a pleasure to share with all of you, wishing you to be well with your loved ones. Today I am here to share with you an experience that happened to me yesterday regarding my daughter Marialex, it is about a topic that when those moments come for many can be complicated to explain to you, it is about justice.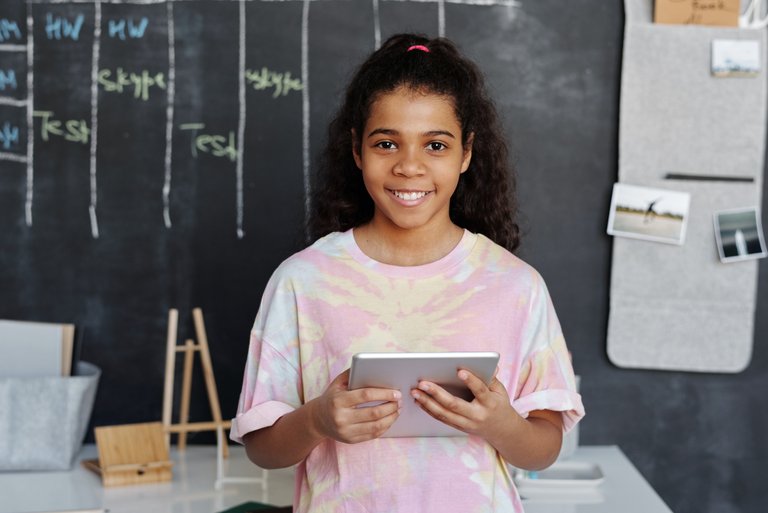 Fuente de julia-m-cameron
Y me expreso de esta manera, ya que al mirar a nuestro alrededor de hace más evidente que las personas han dejado ser justas en sus acciones y es allí que nuestros hijos ven todo esto y puedan tomar un concepto equivocado del mismo. Ayer como de costumbre estaba hablando con mi hija por teléfono y resulta que estaba un poco desanimada debido a que su profesor de castellano había tomado unas medidas que para ella no era las más apropiadas, debido a que su sección en el liceo hay un grupito de alumnos que está presentando mal comportamiento y esto hizo que el profesor tomara medidas ante aquello.
And I express myself in this way, because when we look around us it becomes more evident that people have ceased to be fair in their actions and it is there that our children see all this and can take a wrong concept of it. Yesterday as usual I was talking to my daughter on the phone and it turns out that she was a little discouraged because her Spanish teacher had taken some measures that for her was not the most appropriate, because in her section in the high school there is a small group of students who are presenting bad behavior and this made the teacher to take measures against that.

Cuando ella comienza a contarme a pesar de que la conozco, no puede faltar la pregunta de rigor ¿Cómo te estás portando? Porque sé que los muchachos en grupo a veces imitan a otros para encajar, y sería iluso pensar que nuestros hijos son siempre unos ángeles, este error podría ser grave para el muchacho. Y siguiendo la conversación con mi hija está desilusionada ya que el profesor había convocado una reunión con todos los representantes de la sección para tratar este problema de disciplina para con el profesor.
When she starts to tell me even though I know her, I can't miss the usual question: "How are you behaving? Because I know that boys in groups sometimes imitate others to fit in, and it would be illusory to think that our children are always angels, this mistake could be serious for the boy. And following the conversation with my daughter, she is disappointed because the teacher had called a meeting with all the representatives of the section to discuss this discipline problem with the teacher.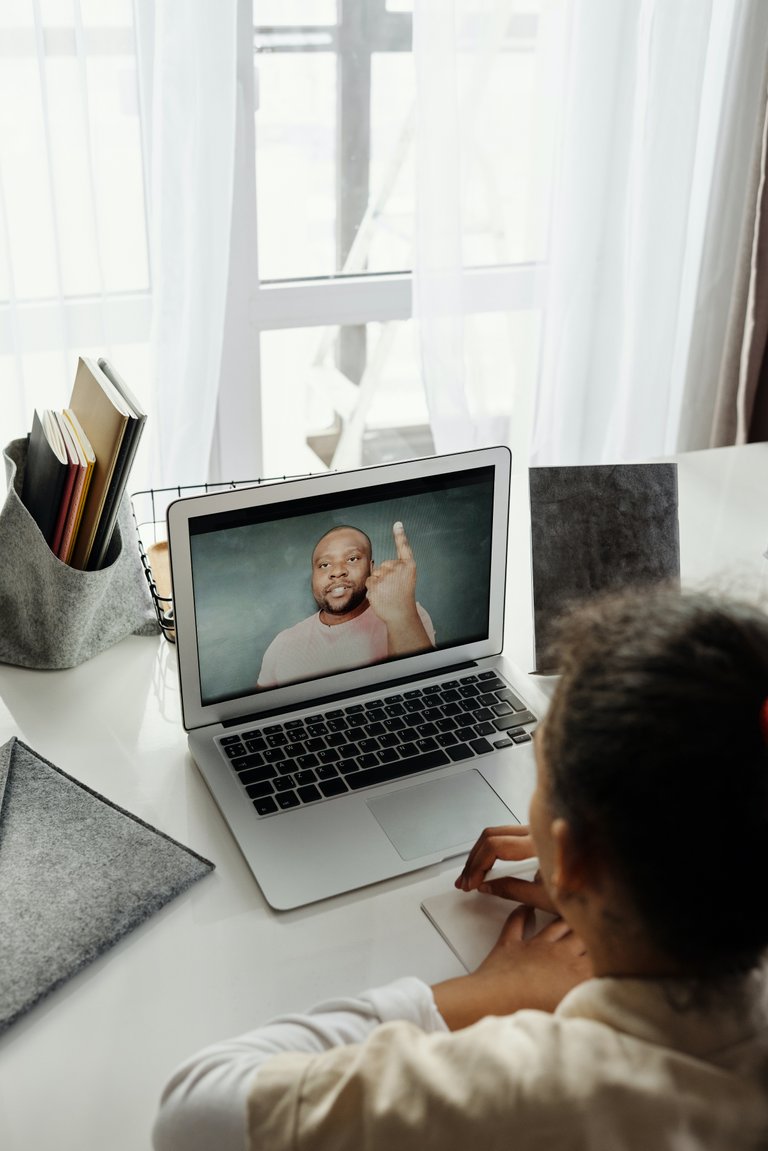 Fuente de august-de-richelieu
Y en esa conversación me expresa que no es justo que hiciera eso, puesto que los que molestaban era un grupo de seis alumnos y había llevado a que le bajarán las calificaciones a ella, por qué los demás no dejaban de molestar en clases y el profesor generalizó aquello siendo motivo en mi hija para no estar de acuerdo. Al escucharla en parte, siendo sincero, no me pareció al momento, pero si expresaba mi sentir sé que no ayudaría en nada a mi hija, al contrario, era como echarle más leña al fuego, partiendo de este punto tenía que hacerla reflexionar en aquello porque como padre creo que mi papel es ayudarla a que se prepare a una realidad que hoy es el pan de cada día al hablar del tema de las injusticias.
And in that conversation she expressed to me that it was not fair that she did that, since those who were bothering were a group of six students and it had led to her grades being lowered, because the others did not stop bothering in class and the teacher generalized that being a reason for my daughter to disagree. Listening to her, to be honest, it did not seem to me at the time, but if I expressed my feelings I know that it would not help my daughter at all, on the contrary, it was like adding fuel to the fire, starting from this point I had to make her reflect on that because as a parent I think my role is to help her to prepare herself to a reality that today is the daily bread when talking about the issue of injustice.

Lo primero que hice al ella haber terminado de hablar, es decirle que la entiendo por sentirse de esta manera porque yo también pasé por esa situación en mis días de liceo, y no se siente nada bien cuando te juegan igual que los demás. En esta conversación quería dejarle claro que tenía que estar preparada, lo que estaba viviendo era una de tantas circunstancias que podría vivir en su vida, y así expresarle que a pesar de eso le pregunté para llegarle más al corazón: ¿Estás tú molestando junto a tus compañeros? ¿Gritas en clases como ellos? Al decirme que no, hablamos de lo importante de no hacerlo, es cierto que el profesor les llamó la atención a todos y por ende su representante, pero era motivado para hacer llegar la corrección a todos por su alguien más se quería unir ellos.
The first thing I did when she finished talking, is to tell her that I understand her for feeling this way because I also went through that situation in my high school days, and it doesn't feel good when you are played like everyone else. In this conversation I wanted to make it clear to her that she had to be prepared, what she was going through was one of many circumstances that she could experience in her life, and so I asked her that in spite of that, in order to touch her heart more: Are you bothering your classmates? Do you shout in class like they do? When he said no, we talked about the importance of not doing so, it is true that the teacher called everyone's attention and therefore his representative, but he was motivated to make the correction reach everyone if someone else wanted to join them.

En fin, lo fundamental es hacerle saber a nuestros hijos que a pesar de que no se lo expresen directamente, nuestro buen proceder es siempre visible y es por eso que debemos mantener la misma conducta siempre, al final eso tendrá buenos frutos, por eso debemos manejar las situaciones de la mejor manera cuando nos traten de manera injusta. Como padre me alegra muchísimo que mis hijos sientan esa libertad para expresarme lo que siente, y debido a eso es que debo esforzarme en saber escucharles para que ese lado no sé rompa y lo más crucial es poder ser yo que los aconseje de la mejor manera ya que muchos podrían darle una información distorsionada y hacer que comentan faltas graves en su proceder al tener un mal concepto de la justicia.
In short, the fundamental thing is to let our children know that even if they do not express it directly, our good behavior is always visible and that is why we must always maintain the same behavior, in the end it will have good results, so we must handle situations in the best way when we are treated unfairly. As a father I am very happy that my children feel that freedom to express me what they feel, and because of that is that I must strive to know how to listen to them so that this side does not break and most importantly to be able to be me who advise them in the best way because many could give them distorted information and make them commit serious faults in their behavior to have a bad concept of justice.

Banner elaborado por mí en PowerPoint 1, 2. 3, 4.
El separador utilizado fue tomado de Pixabay
The separator used was taken from Pixabay
---
---