Speedy Cheese & Chives Muffins

Getting that phone call from friends who say they're popping over now that Covid restrictions are easing up, reminds me of the days when we were let out of school early for whatever reason; we're THAT hungry for real face to face social contact; hearing a voice over the phone just ain't the same!
I'm still reluctant however to run to the shops just to pick up something to enjoy with our coffee so will share with you a trusted Cheese & Chives Muffin recipe that requires very basic pantry staples and can literally be thrown together in no time, but is absolutely yum and perfect for morning coffee!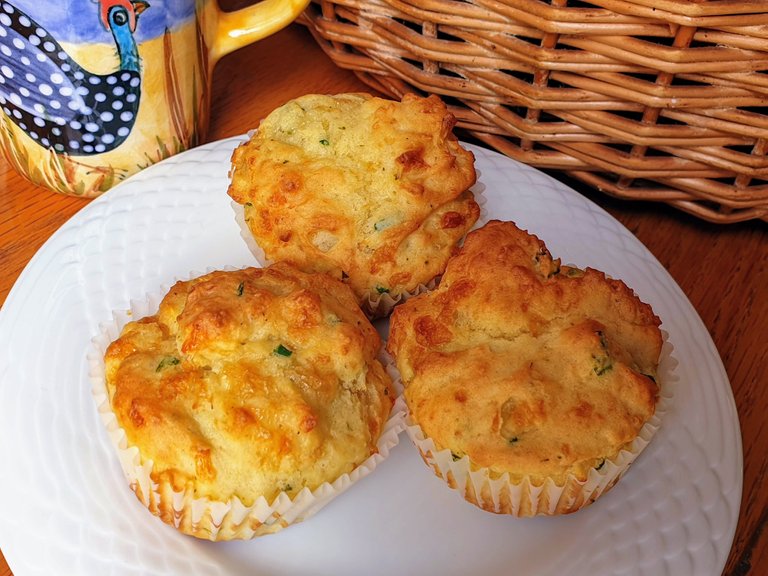 If you don't have Chives or Spring Onions, just leave it out; add onion salt if you have but not necessary, plain Cheese Muffins is just as good!
I have Spring Onions growing in my little herb garden that's looking a tad straggly, but I managed to find a couple of fair sized Spring Onions.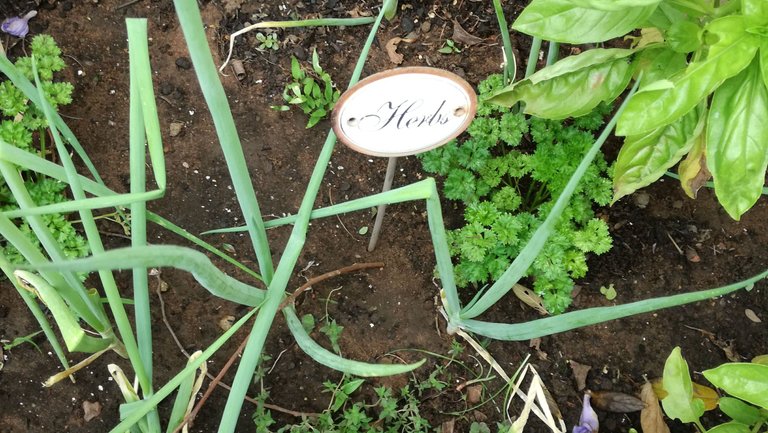 Chop them up quickly - of course after washing off all the grit and sand; don't need that in our muffins now do we ;)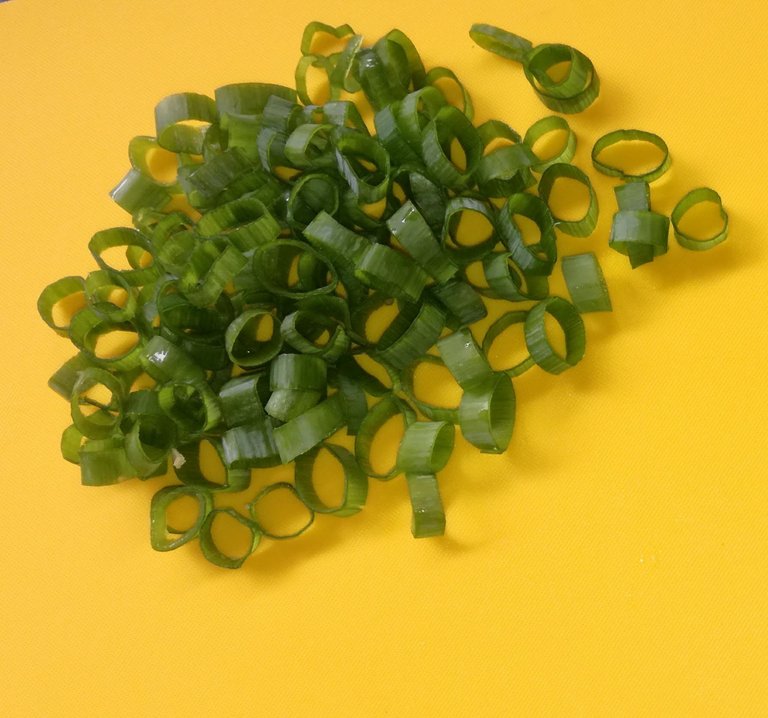 THE RECIPE - makes 18 Muffins
2 cups Self-Raising Flour
1 tsp Baking Powder
Salt or your favourite Seasoning
Chopped Spring Onions
2 cups grated Strong Cheddar Cheese
2 cups Milk
Mix all dry ingredients together.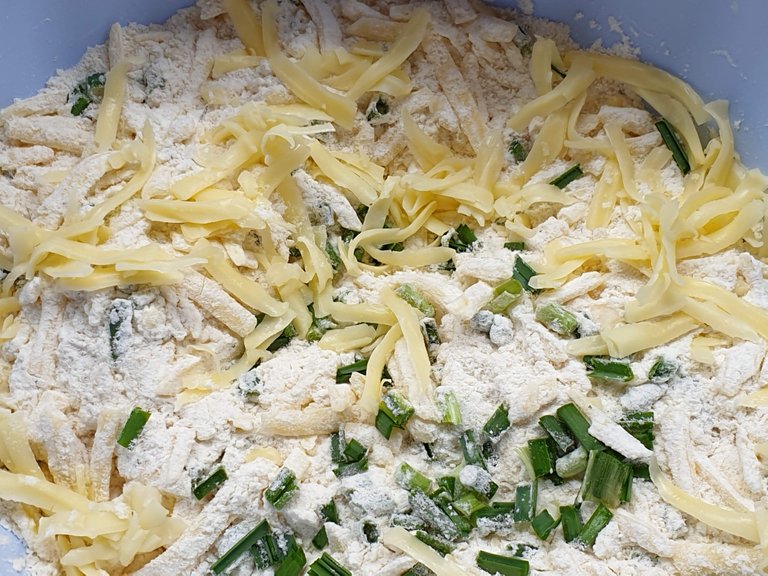 Add milk & mix.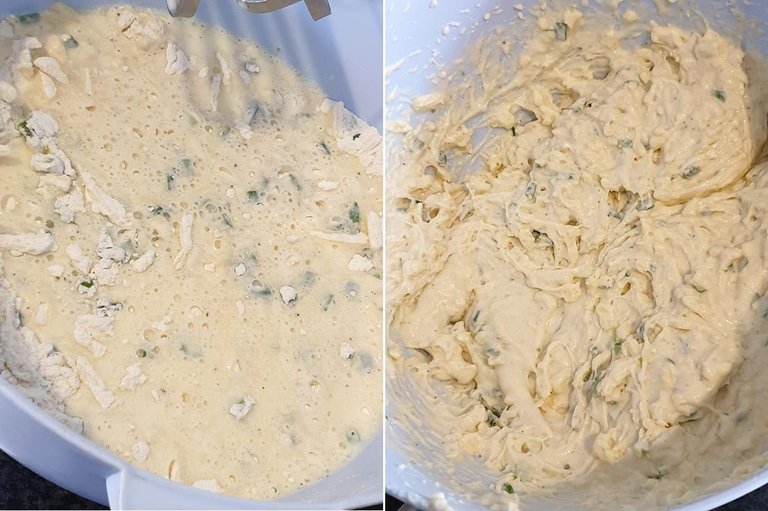 Spoon into muffin paper cups.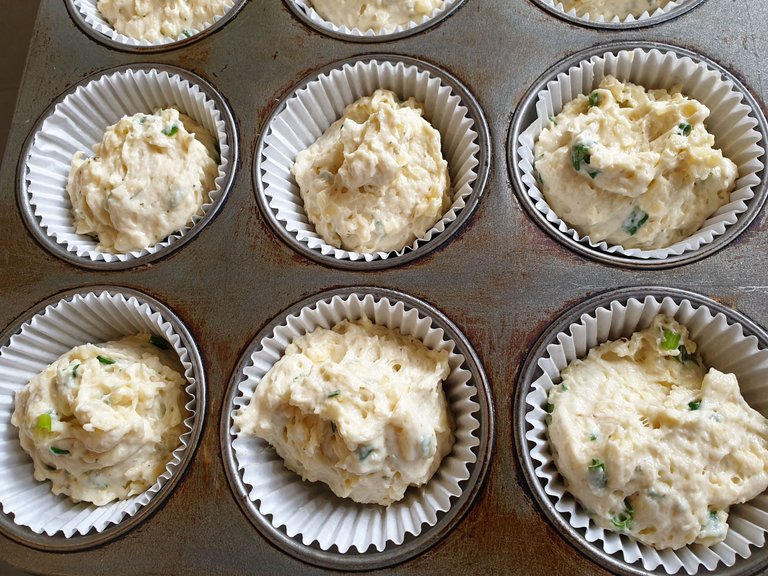 Bake at 190°C for approx 15-20 min.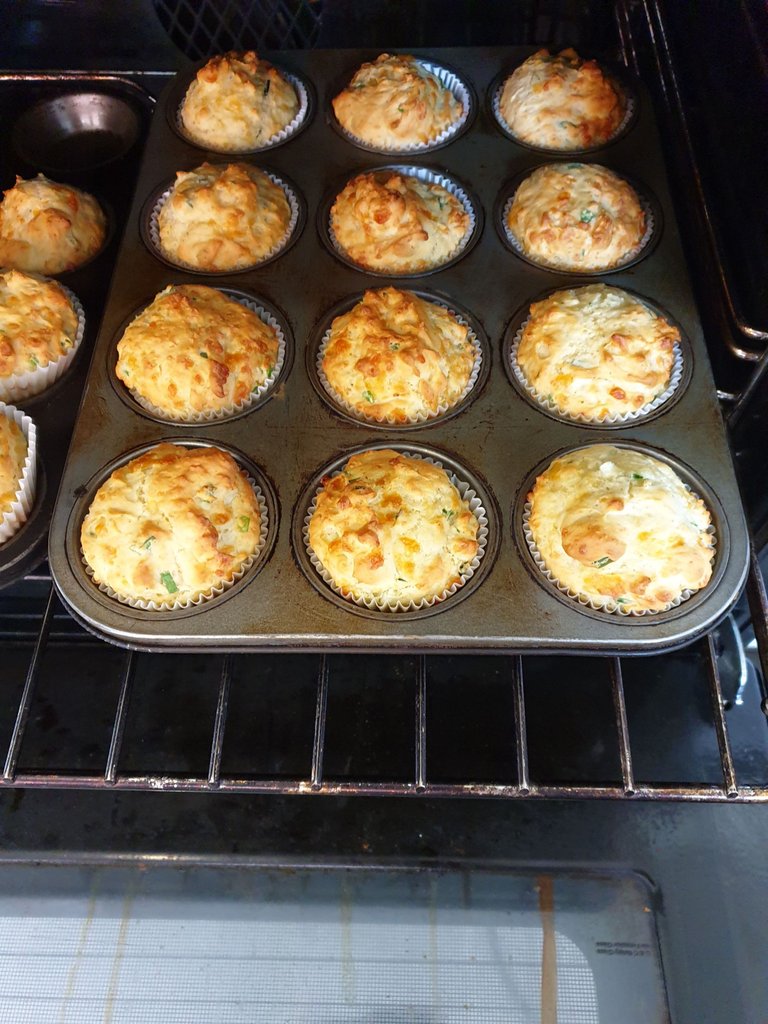 Cool slightly on cake rack before your friends arrive.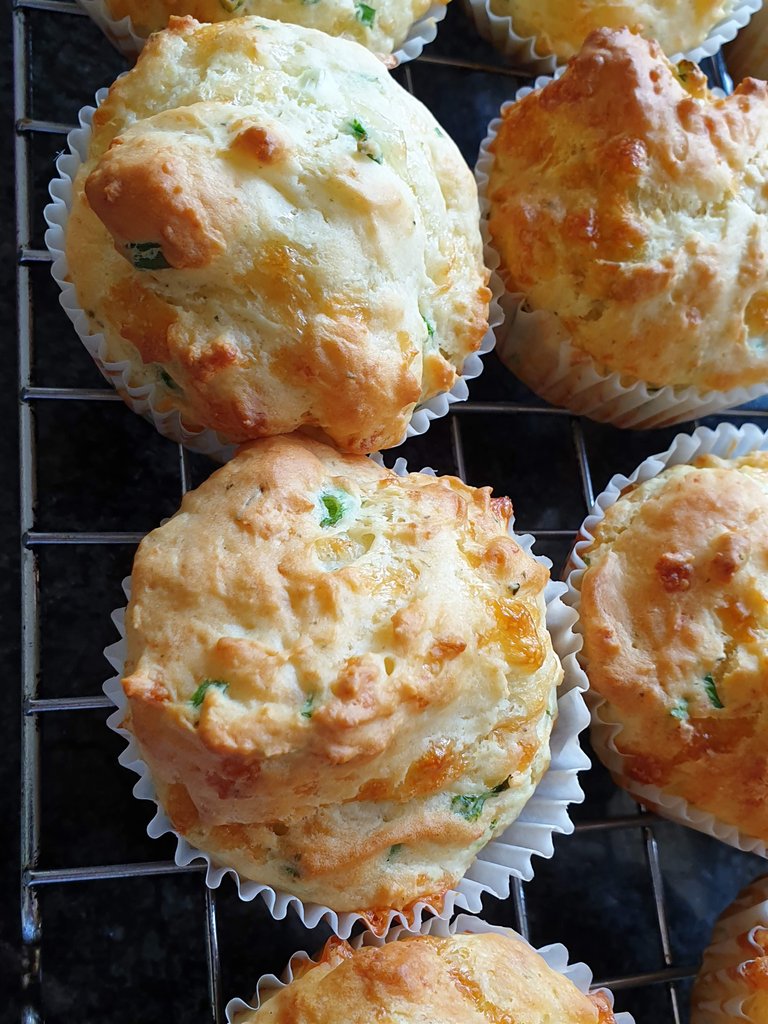 As your friends get to the gate, muffins will be ready to serve, just in time for the coffee morning and natter.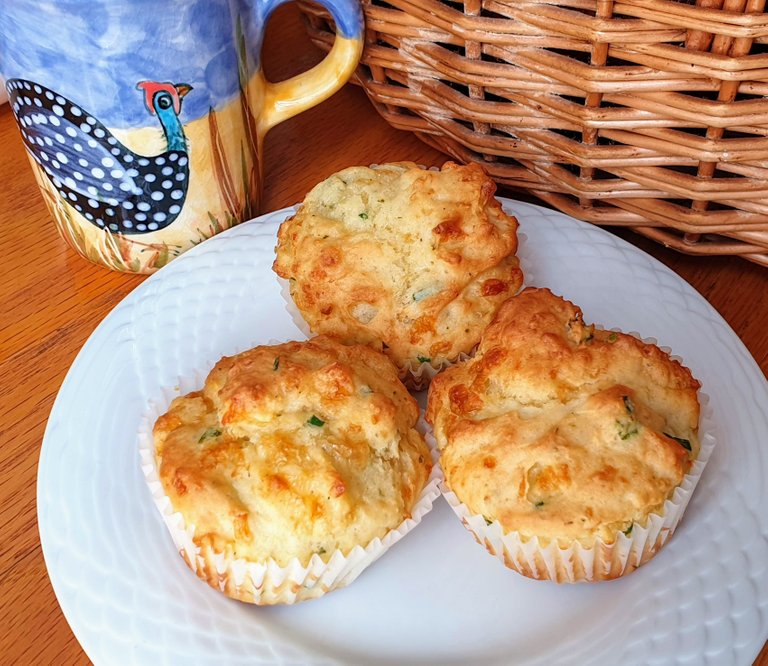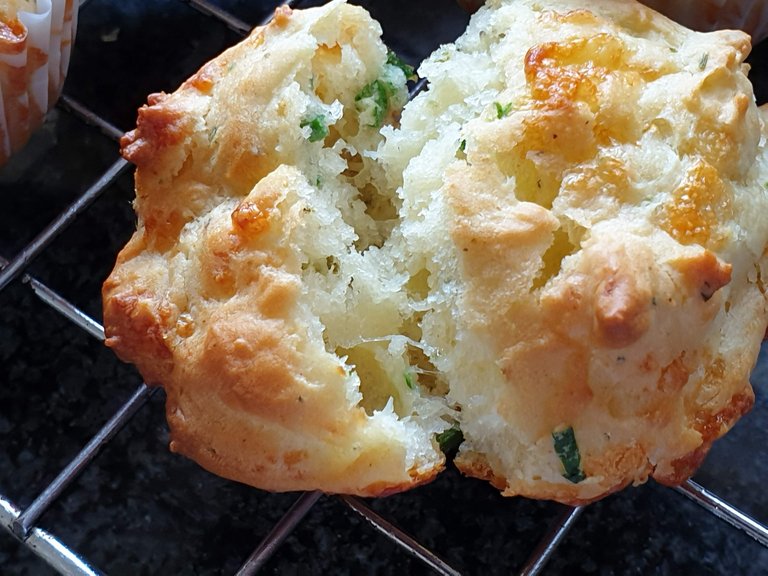 Seconds anyone? These are great for morning coffee or even for a light breakfast.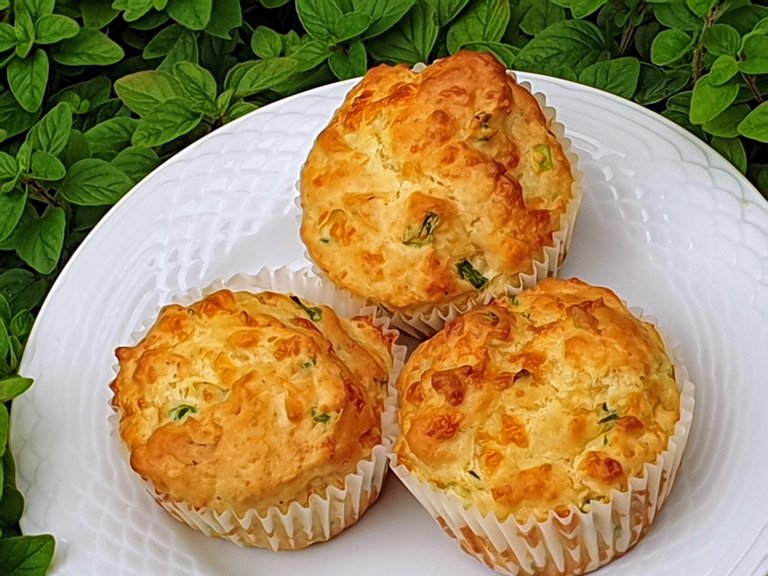 BON APPETIT FRIENDS! Banner created by @zord189



Original Content by @lizelle
Thank you for stopping by
Copyright @lizelle – All Rights Reserved


Do you know this Badge?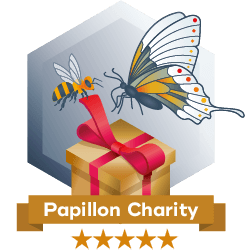 It says "Thank you for partnering with the Papillon Foundation by participating in the
Weekly Hive Charity Giveaway."
Do you want this Badge?
If you like this badge and if you want to help too, you can learn more about @combination and the badge in their blog post:
Some Exciting News! Badge release!


Hive Silver Bloggers
If you're between the ages of 40 and 100 and have a passion for blogging and cryptocurrency plus have some wisdom to share, please stop by and subscribe to the new exciting Hive Silver Bloggers Community that is already attracting some of the best talent here on Hive.




Banner created by @derangedvisions
---
---