Seasons of Life

Seasons come and seasons go, and so it is in life as well.
Spring
We start off as tiny little babes, innocent and trusting and totally dependent on Mom for our every needs.
I've really been blessed with having a big loving family and grew up with both sets of grandparents during my childhood years and as I was the first grandchild on Mom's side, I was spoiled rotten by Ouma and Oupa as well as all the aunts and uncles.
We were five children, me the only girl but both Mom and Dad were amazingly encouraging in everything each one of us did; I honestly don't know how they did it, but then the pace of life was much slower.
My uncle who was Mom's youngest brother, is holding me here, and he probably was the biggest influence on my life, we had a very special bond. He was one of the kindest men I knew and more like an older brother.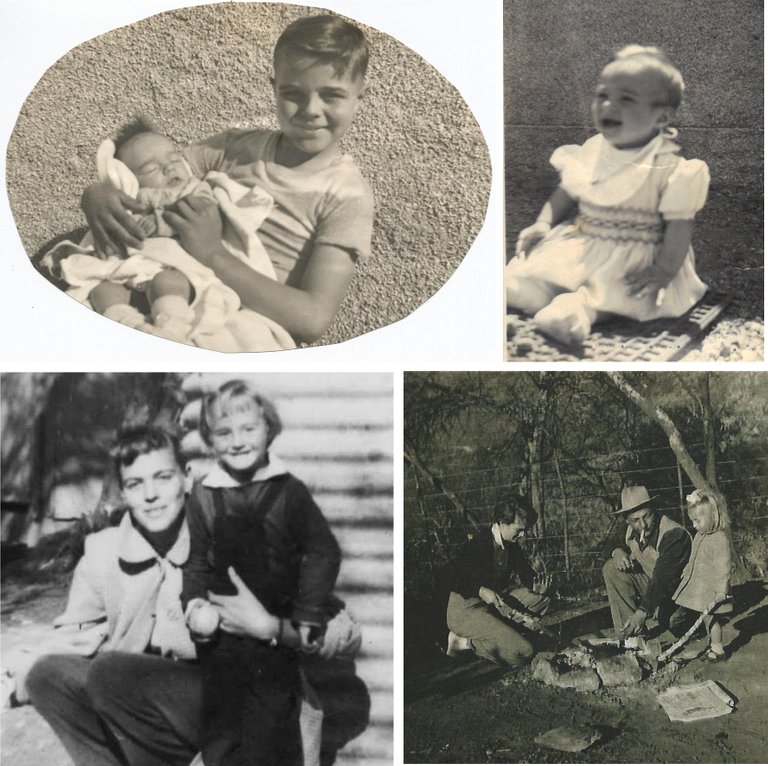 ---
Much later in my life a very sad season came to pass when his life was taken by ruthless killers who are still at large. At his memorial a friend and neighbour spoke and said that after their first meeting, she told her son that she thinks she met an angel that day as she had just lost her mother and he spoke to her in the most wonderful way!
---
Back to Spring...
I was a teen in the late sixties; the era of The Beatles, Woodstock, Hippies; a time of Peace and Love, Psychedelic art, mini skirts as well as midi skirts, bell bottoms, pants suits, jackets with fringes and tie dying which we did ourselves and to finish off the look, one had to wear those little round John Lennon sunglasses.
I was the luckiest teen as my uncle used to design and make my clothes, always the trendiest outfits that would have cost the earth in the boutiques. He taught me to sew as Mom was too busy looking after the five of us, my brothers being real rascals!
My most embarrassing moment however happened when I made a pair of bell bottom pants with Mom's leftover psychedelic upholstery fabric.
Those ended up on the scrap heap after I invited friends in for coffee one evening and I sat down and blended in perfectly with the living room couches covered in the exact same fabric!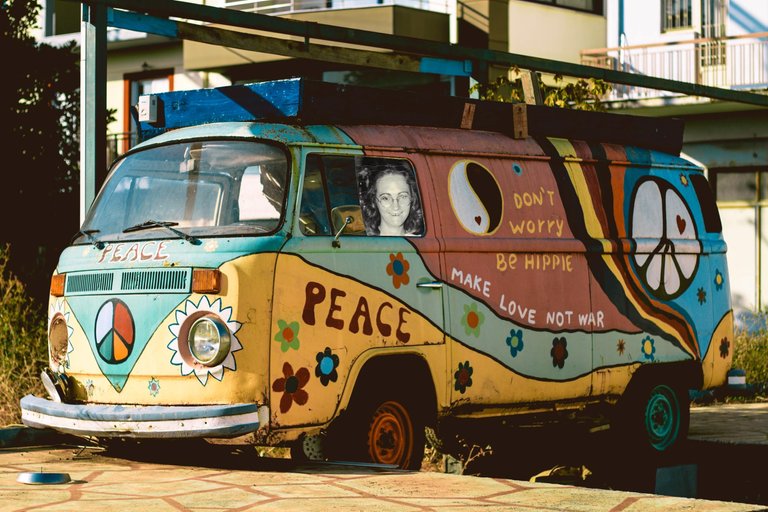 Photo by Vasilios Muselimis on Unsplash
I took the liberty of editing this photo adding me peeping through the window with my John Lennon glasses;)
---
Summer
I landed an apprenticeship with a firm of Land Surveyors to become a draughtswoman and met the love of my life through a work mate and got married a couple of years later.
We have two beautiful talented sons who have given us much pleasure over the years.
Family still play a big part in my life but we're spread all over the country and of course when there's a special celebration, the laughter never ends, until it's time to say goodbye!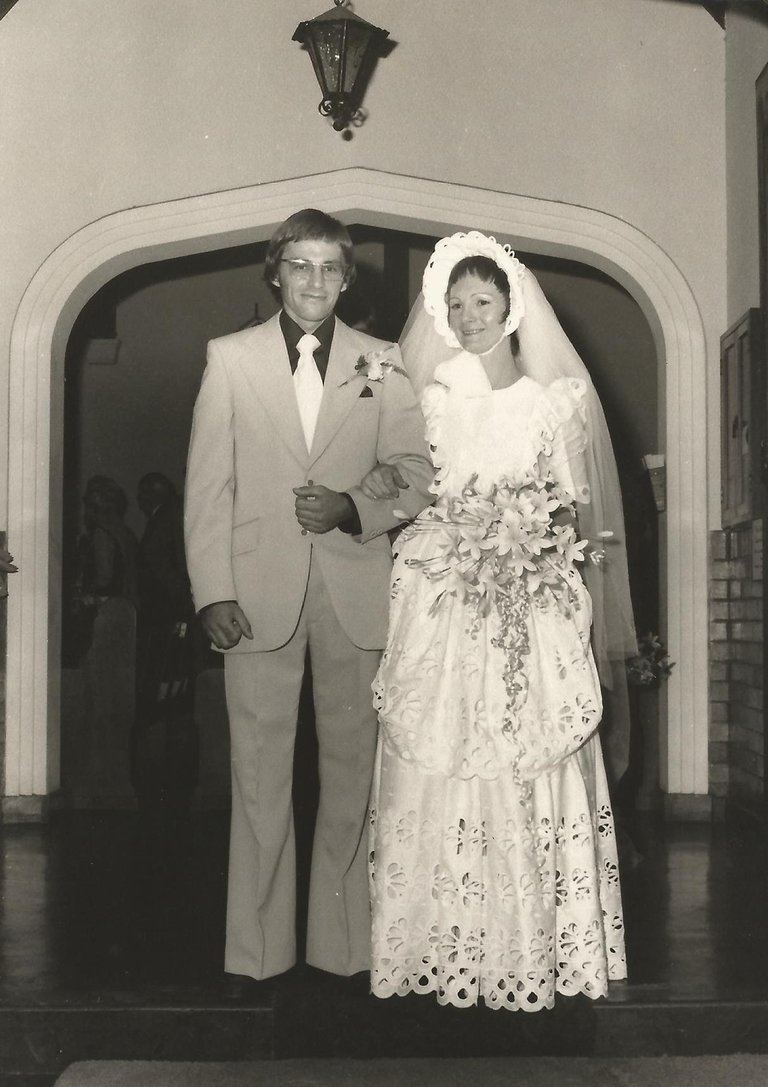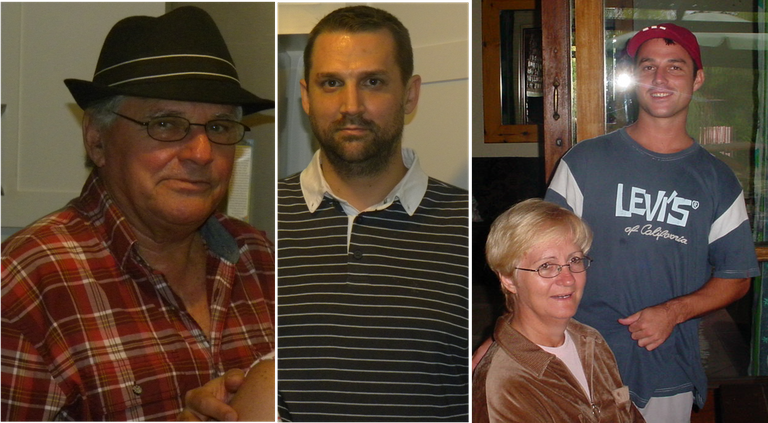 Autumn
I had a fulfilling career and ended up working as a Geographic Information Services Technician at our local municipality; I formed many valued friendships over the years and still see some of my special workmates today.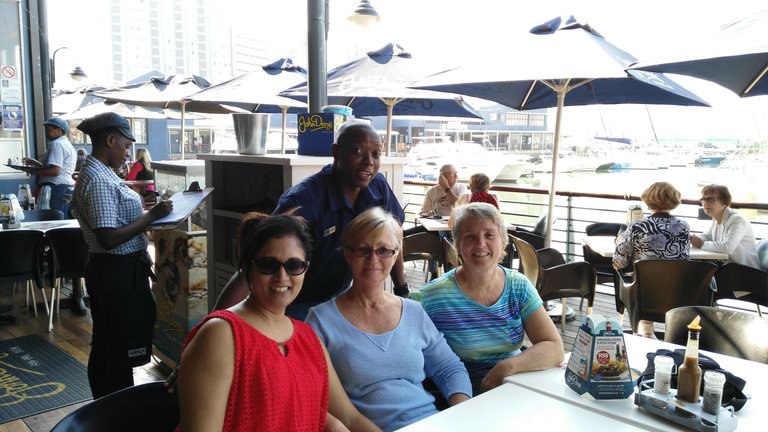 When I reached retirement age, it was time to say goodbye again but I had all my plans in place and started setting up our BnB Lily's Cottage as I certainly was not ready to vegetate in front of the television.
This is where Hive also came to my rescue as it has filled this void of daily interaction with workmates.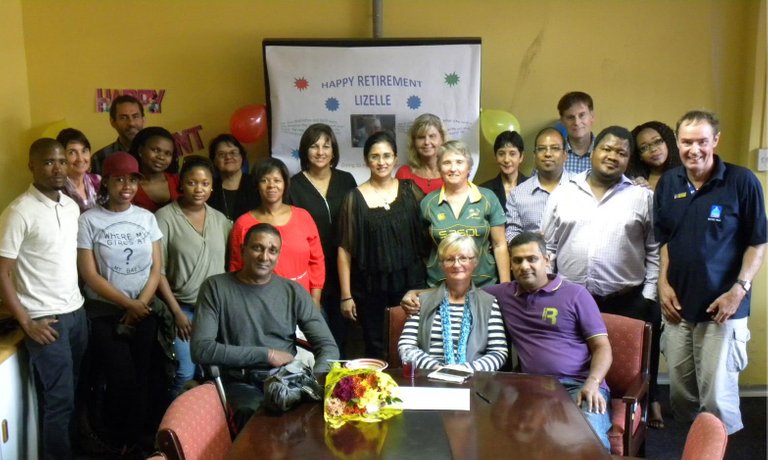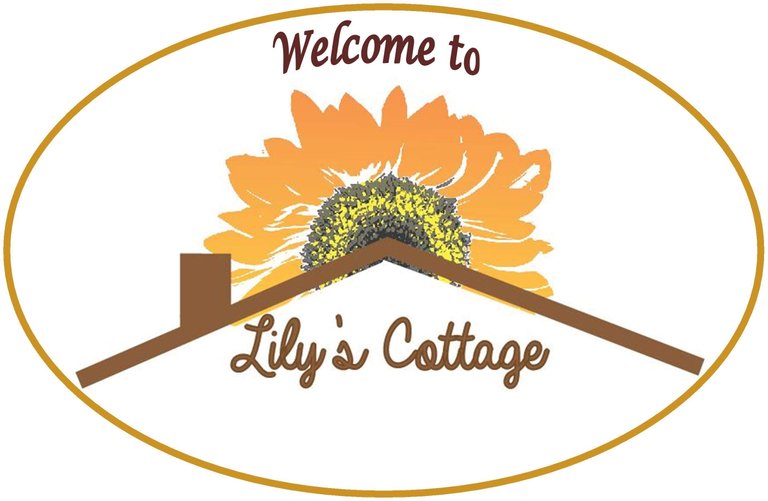 Here I am in my new role as a BnB owner on duty for our local tourism organisation at the Tourism Indaba before Covid. This is an annual event showcasing African countries as tourism destinations to the world.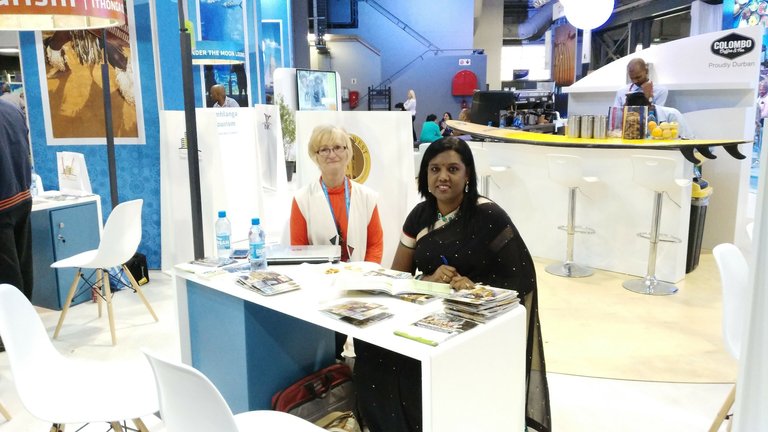 One of the benefits of being retired are pensioners parking bays at large shopping malls;) Hubby and I actually felt quite guilty the first time we used them, but then we are pensioners after all in the eyes of the corporate world;)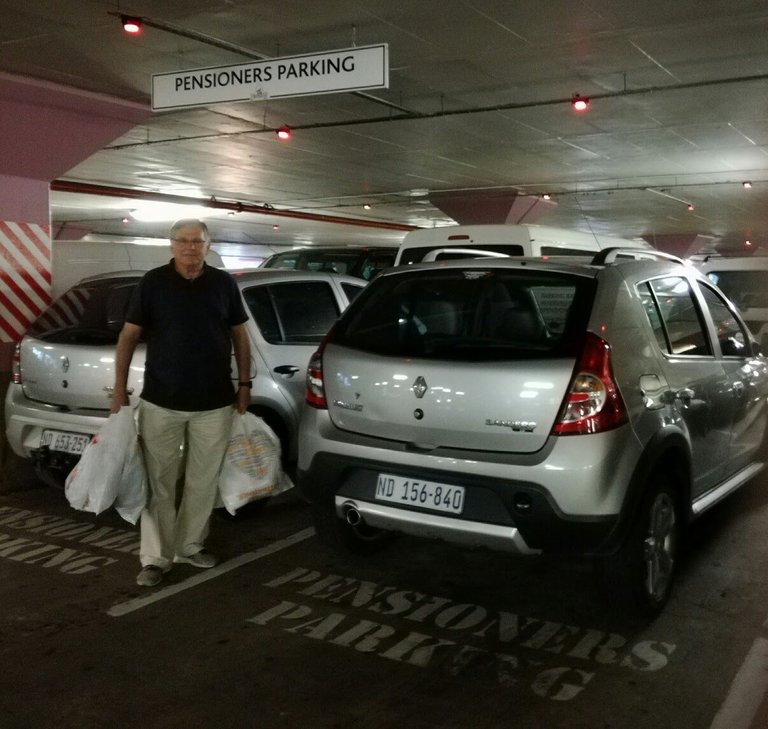 In just a couple of years hubby and I will celebrate our golden anniversary but still do not have any grandchildren!!!
We do value our family and friends though and take many short breakaways and have loads of fun, get to dodge the crowds as we go away during the off-peak seasons.
Having a good time with my friend @artywink.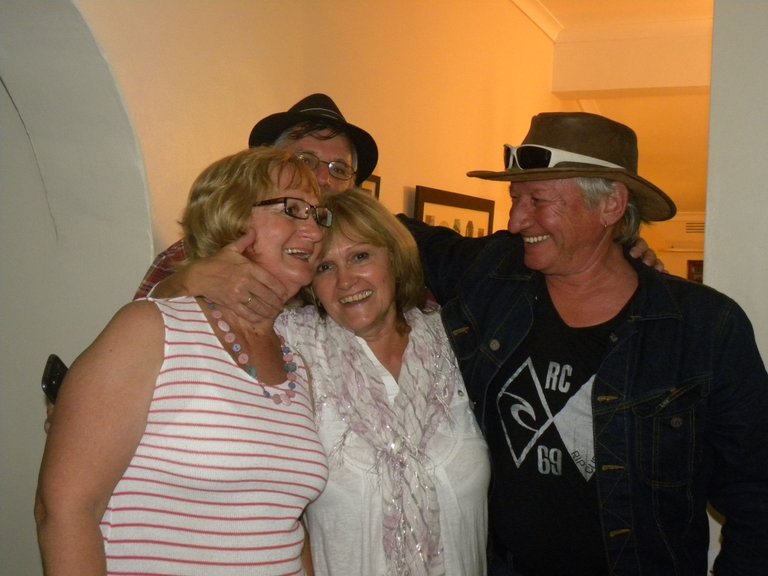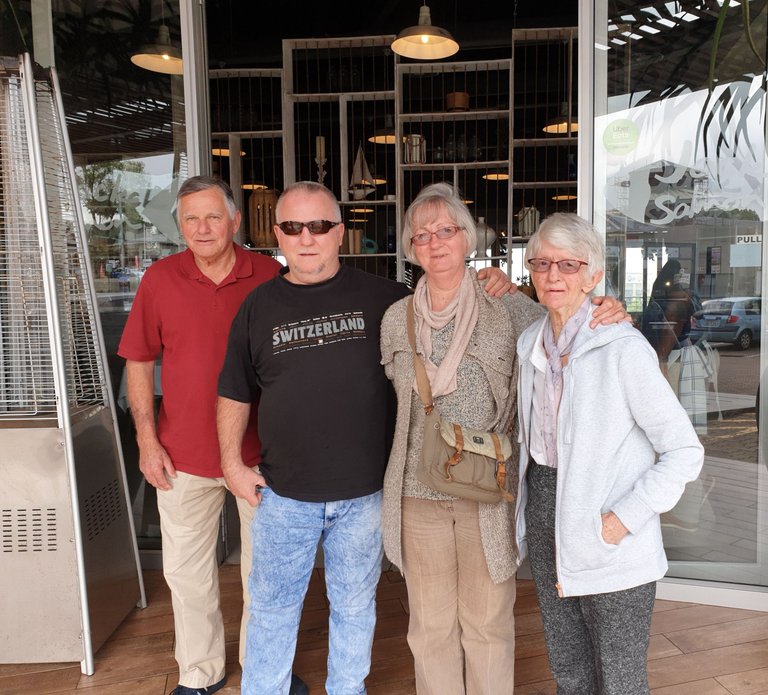 Winter
I still believe I have not reached this season, as I am more active than ever before, and although it may be a cliche, it really is true; age is but a number as long as you keep busy, so for now, winter still seems to be a long way off and I have plenty of Hive blogging left in me!
--- Banner created by @zord189



Original Content by @lizelle
Thank you for stopping by
Copyright @lizelle – All Rights Reserved


Do you know this Badge?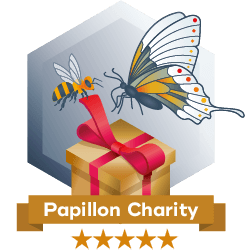 It says "Thank you for partnering with the Papillon Foundation by participating in the
Weekly Hive Charity Giveaway."
Do you want this Badge?
If you like this badge and if you want to help too, you can learn more about @combination and the badge in their blog post:
Some Exciting News! Badge release!


Hive Silver Bloggers
If you're between the ages of 40 and 100 and have a passion for blogging and cryptocurrency plus have some wisdom to share, please stop by and subscribe to the new exciting Hive Silver Bloggers Community that is already attracting some of the best talent here on Hive.
We're planning an exciting Challenge next week, so join now and watch that space!




Banner created by @derangedvisions
---
---