Quirky family Artwork - I used everything you gave to me

Today I will be sharing some of my family's quirky and really inventive artwork which includes quite a bit of repurposing.
Just to mention that this is Day 19 of doing a blog a day for the month of April and so far I surprisingly am still on track; really enjoy chattering so have loved blogging on varying topics this month:)
An old wheel spoke turned into a gorgeous wall light with another quirky windmill scene created by all kinds of discarded metal objects; created by my cousin Mark.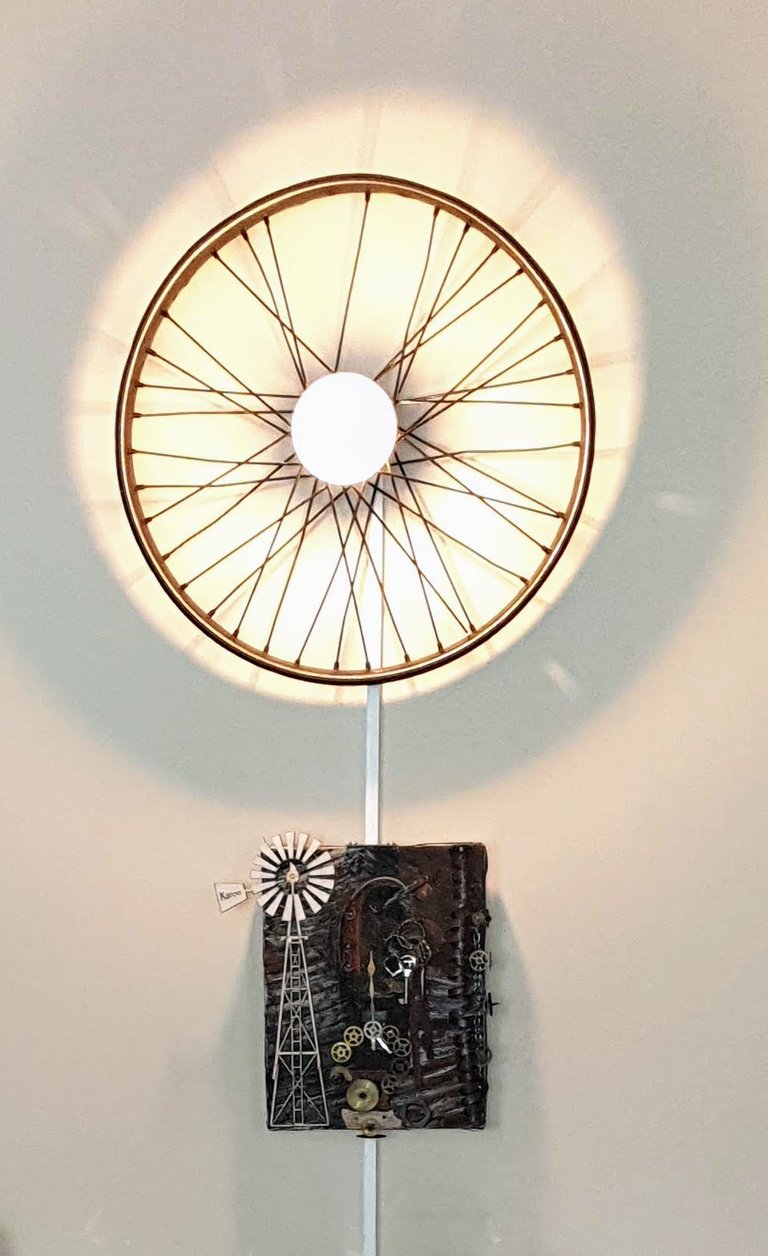 All the other artwork is done by my sister in law Mandy, and used as decor in their home.
This wooden trellis was decorated with real quirky artwork made by Mandy and was done to hide a rather ugly concrete wall next to a small patio in their bnb.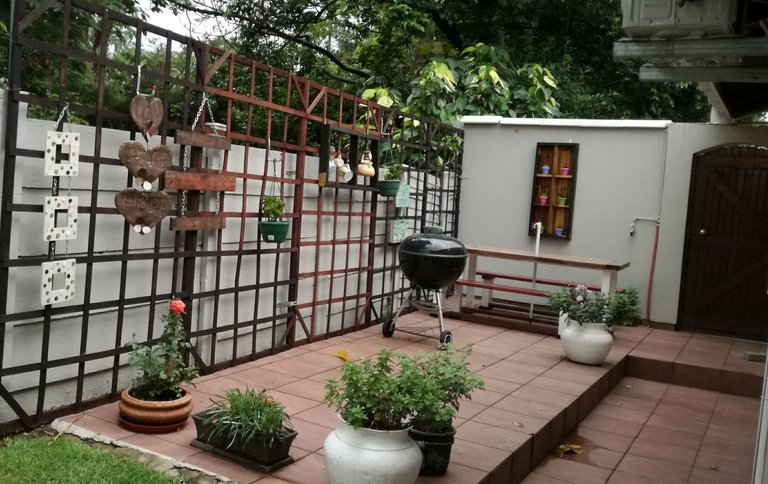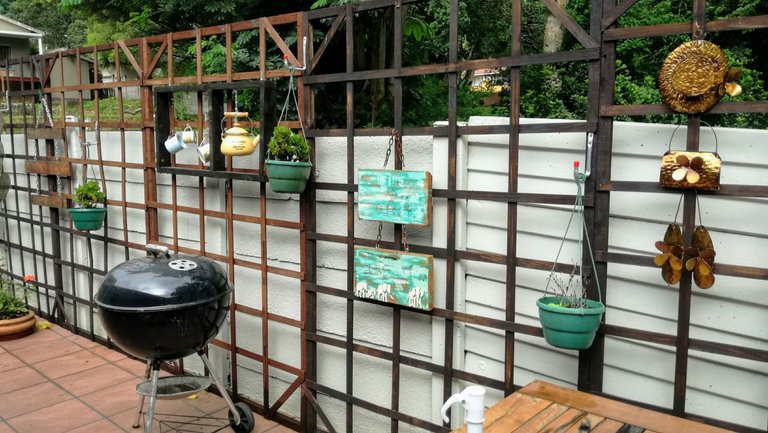 A plain bust was decorated with coloured glass mosaic and turned into a lamp.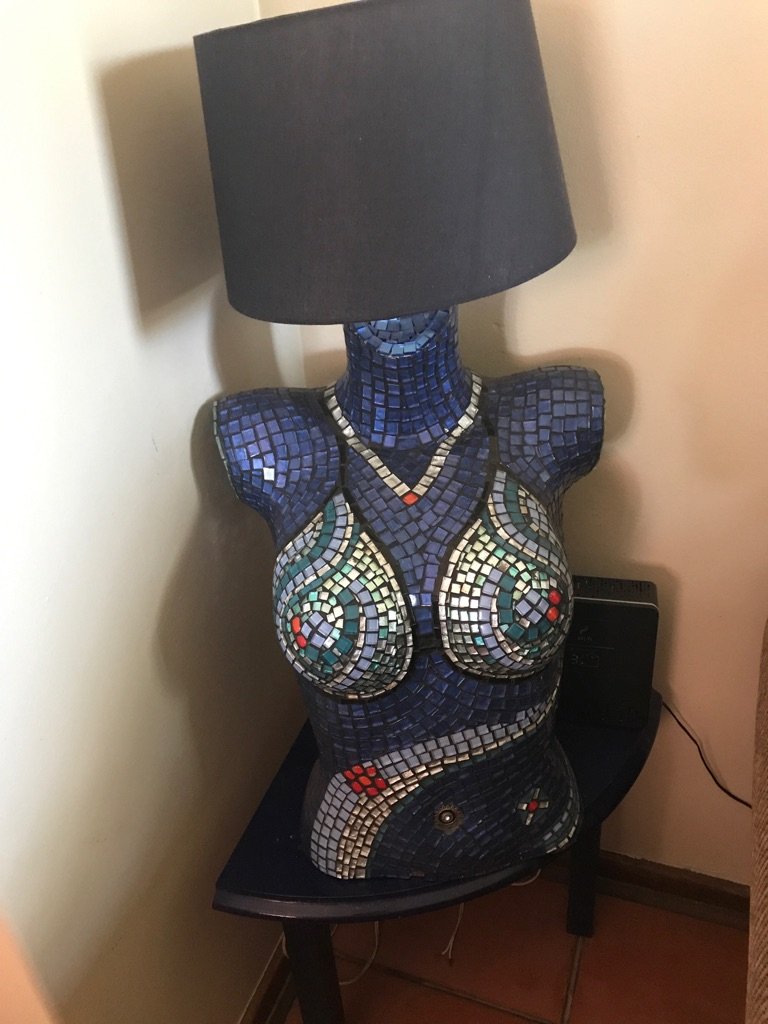 Mandy's brother who has been left handicapped following a serious bike accident, makes small wooden items like bird feeders and cutlery holders like this to sell as extra income and Mandy gives them the final touch with her paint brush.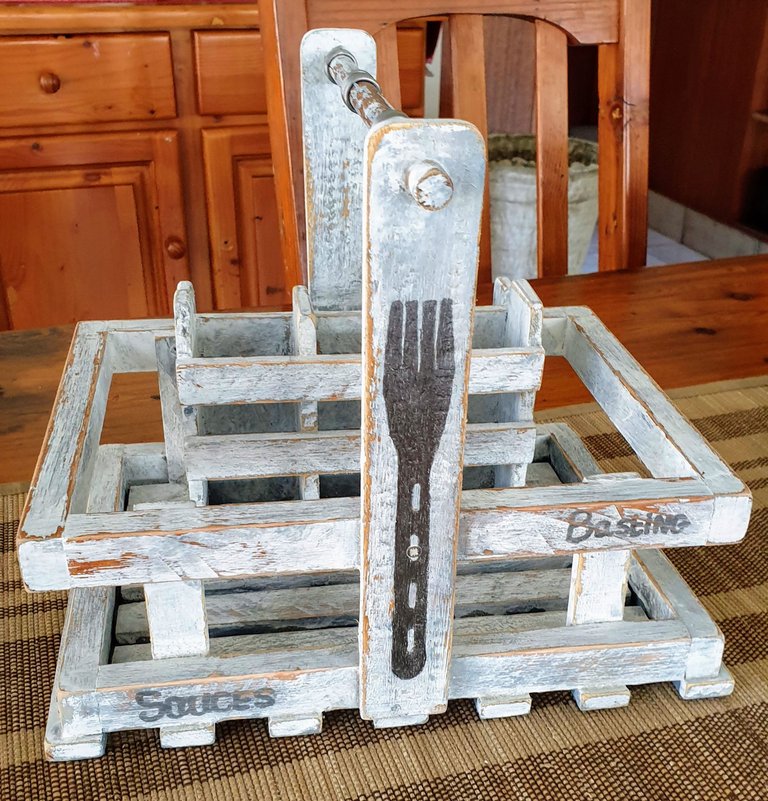 She loves all things quirky as you can see, and this is what she ended up doing to a wooden tray made by her brother:)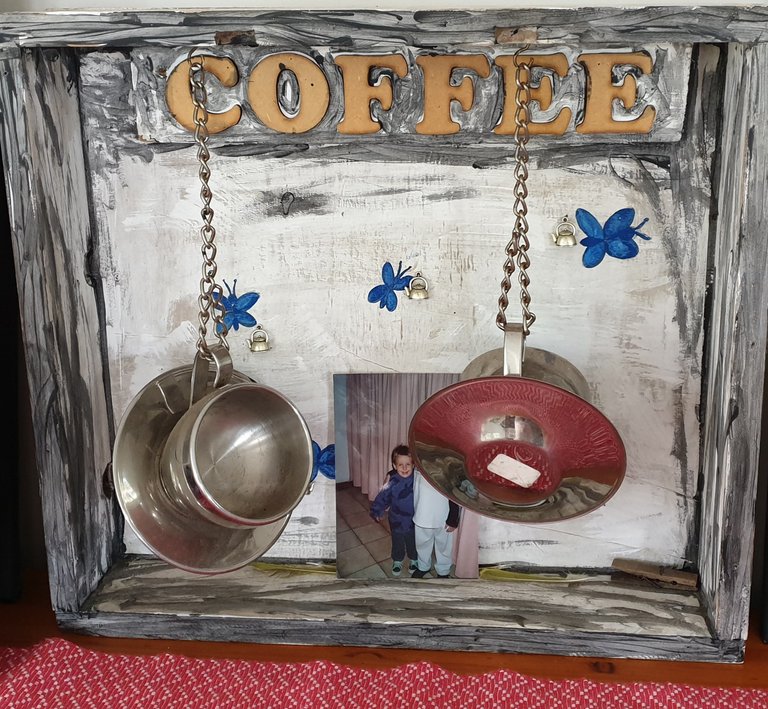 Finally, I will share some of her latest paintings; super talented woman my sister in law!
She still wants to add a little colour to this incomplete painting.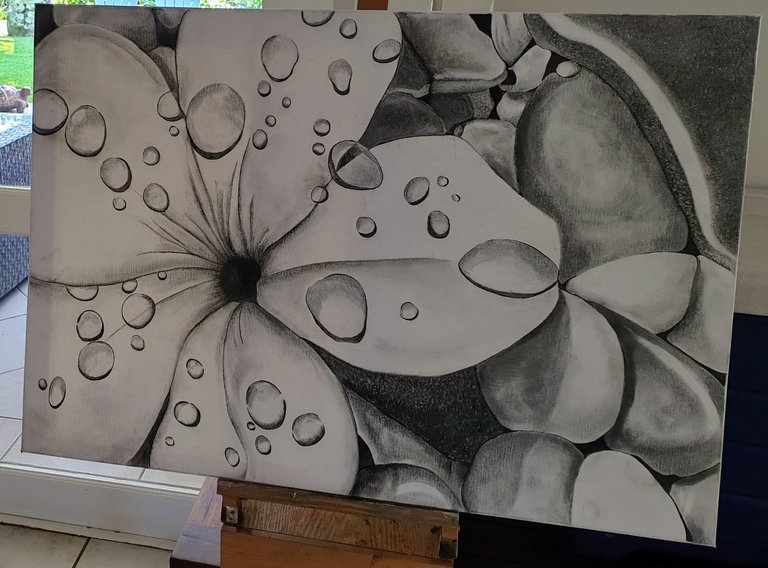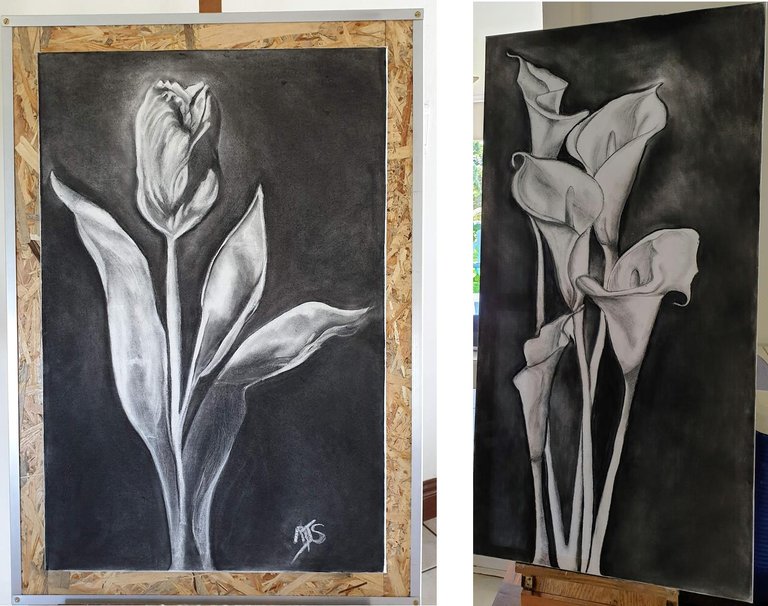 The one I liked the most is one she wants to discard!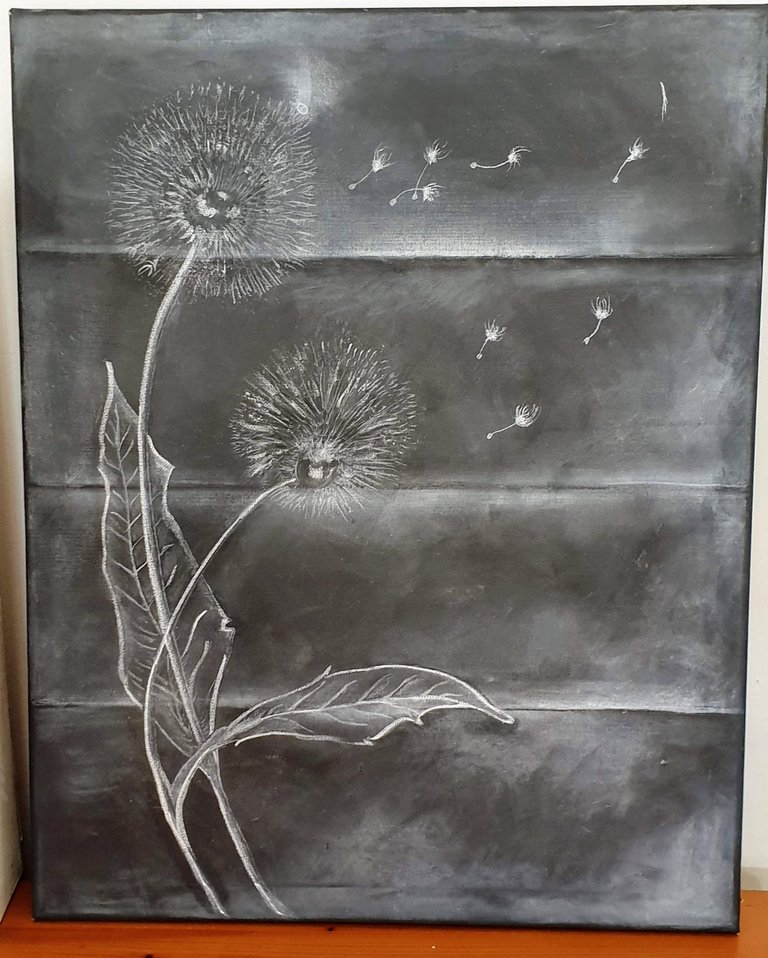 I will end off with a quote by Erma Bombeck, something Mandy certainly lives up to as she's always busy on some project or other:
When I stand before God at the end of my life,
I would hope that I would not have a single bit of talent left,
and could say,
'I used everything you gave me'. Banner created by @zord189



Original Content by @lizelle
Thank you for stopping by
Copyright @lizelle – All Rights Reserved


Do you know this Badge?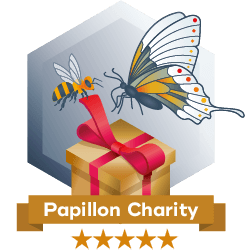 It says "Thank you for partnering with the Papillon Foundation by participating in the
Weekly Hive Charity Giveaway."
Do you want this Badge?
If you like this badge and if you want to help too, you can learn more about @combination and the badge in their blog post:
Some Exciting News! Badge release!


Why not join Hive RIGHT HERE and become part of this amazing community!


Banner created by @derangedvisions
---
---