Our Autumn Garden
We're at the beginning of Autumn, yet never experience the golden colour of the Autumn leaves.
Living in a subtropical climate with the very best Winters, this season is welcomed with open arms here especially following a harsh hot and humid Summer.
It's almost as if there's more colour in the garden during Autumn.
We have purposely planted many shrubs with either colourful foliage or flowers.
The Brunfelsia or Yesterday, Today & Tomorrow as we commonly call it, is starting to flower once again releasing the most exquisite fragrance in the garden, especially in the early evening. This one is planted right outside the front door so the fragrance can waft into the house.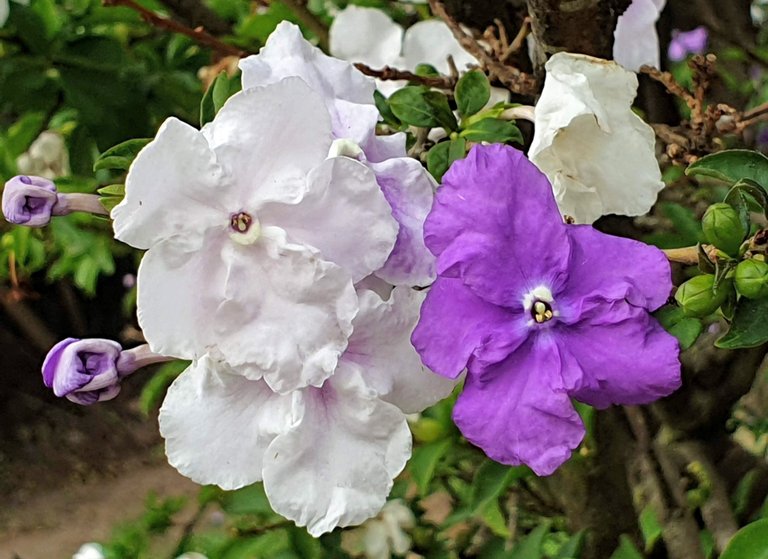 The gorgeous Red Flag bush is hiding behind a low hedge near our BnB cottage, very showy for quite a long while, and does not require much attention, as with most of our plants.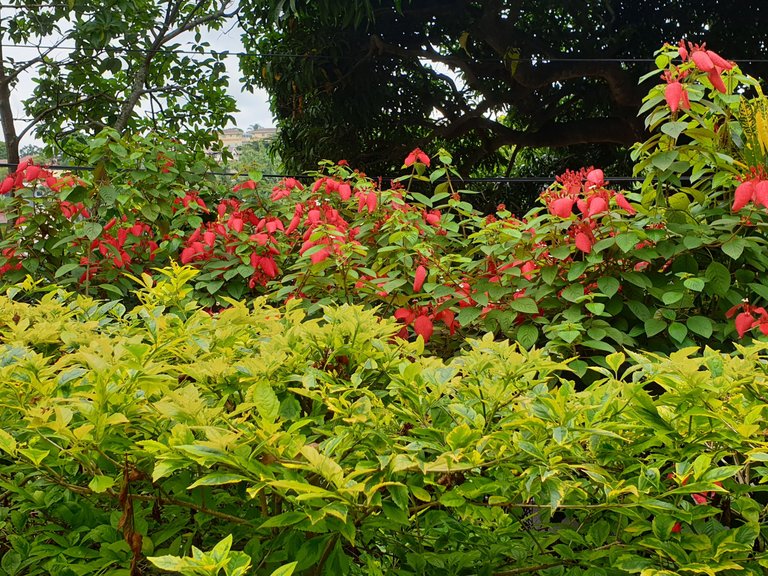 The colours from the very pretty purple flowering Duranta and the Crotons, almost blinds one with the bright sunlight shining fully on it.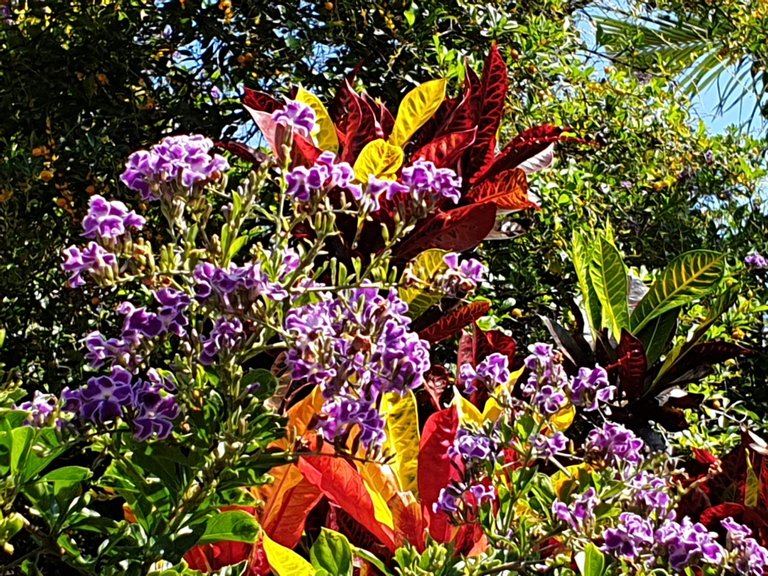 I realise once again just how blessed we are when I take a walk through the garden; do we really want to sell and leave all this behind?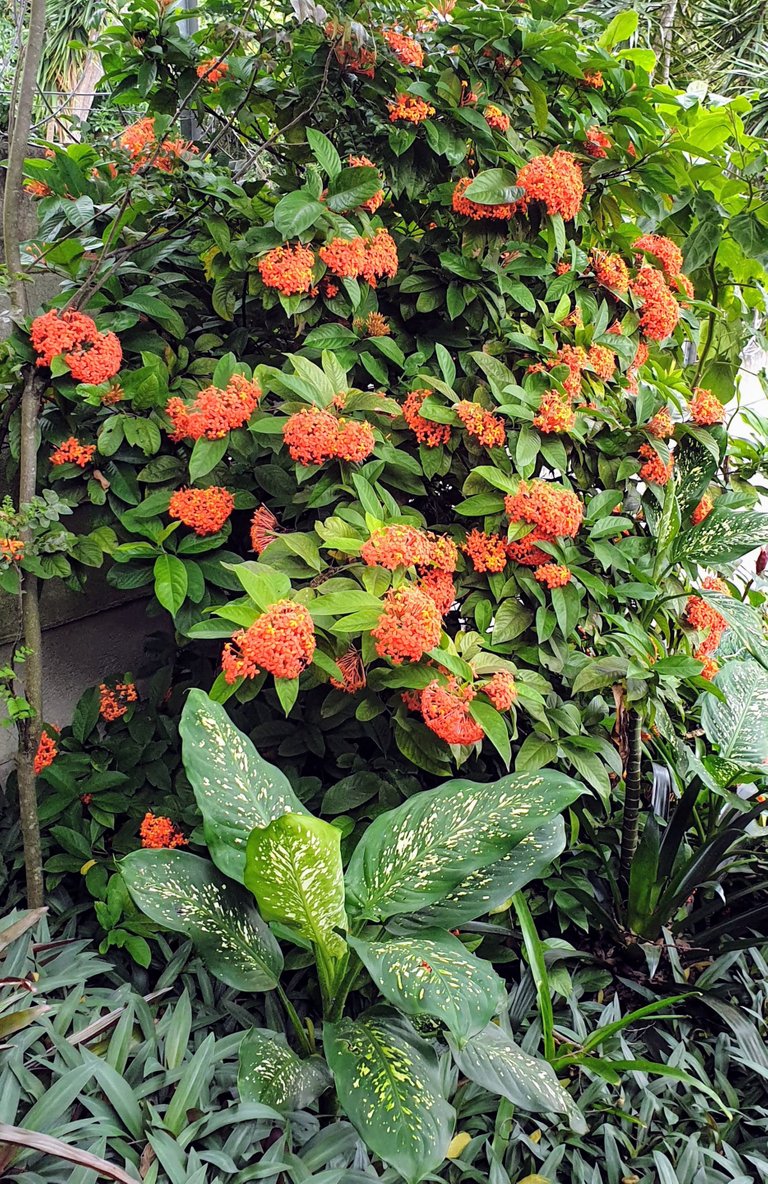 This pretty orange flower is from a succulent ground cover that very generously multiplies and makes a beautiful show.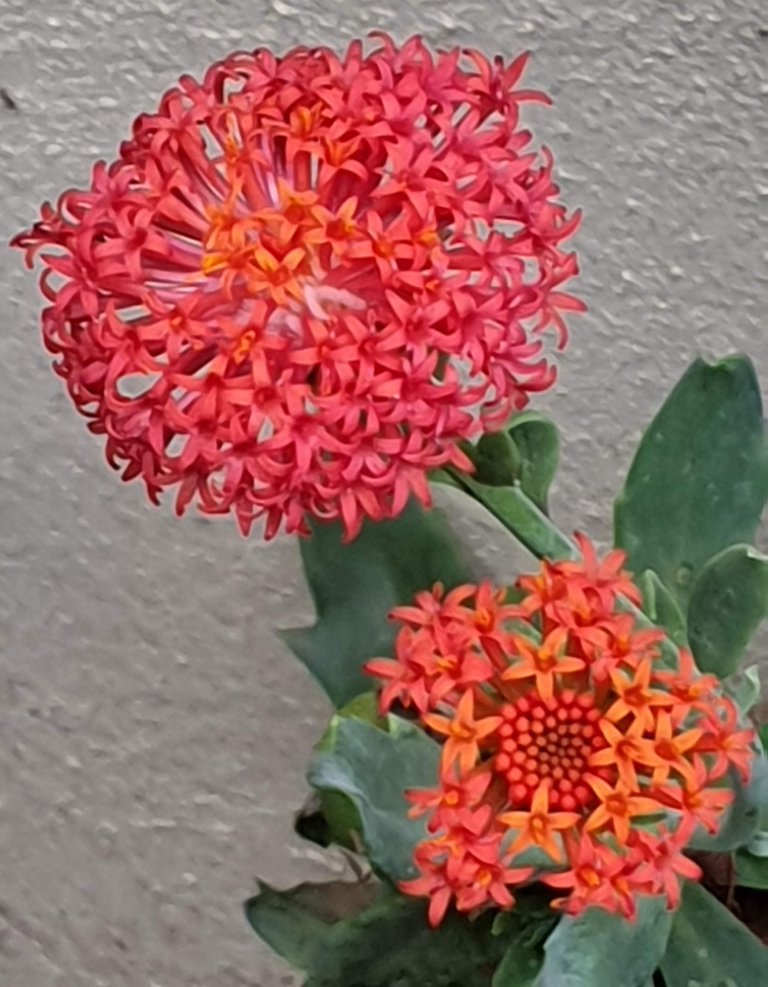 A neat weaver's nest built next to the swimming pool in the Bougainvillea that will one of these days be covered in a purple mass of flowers.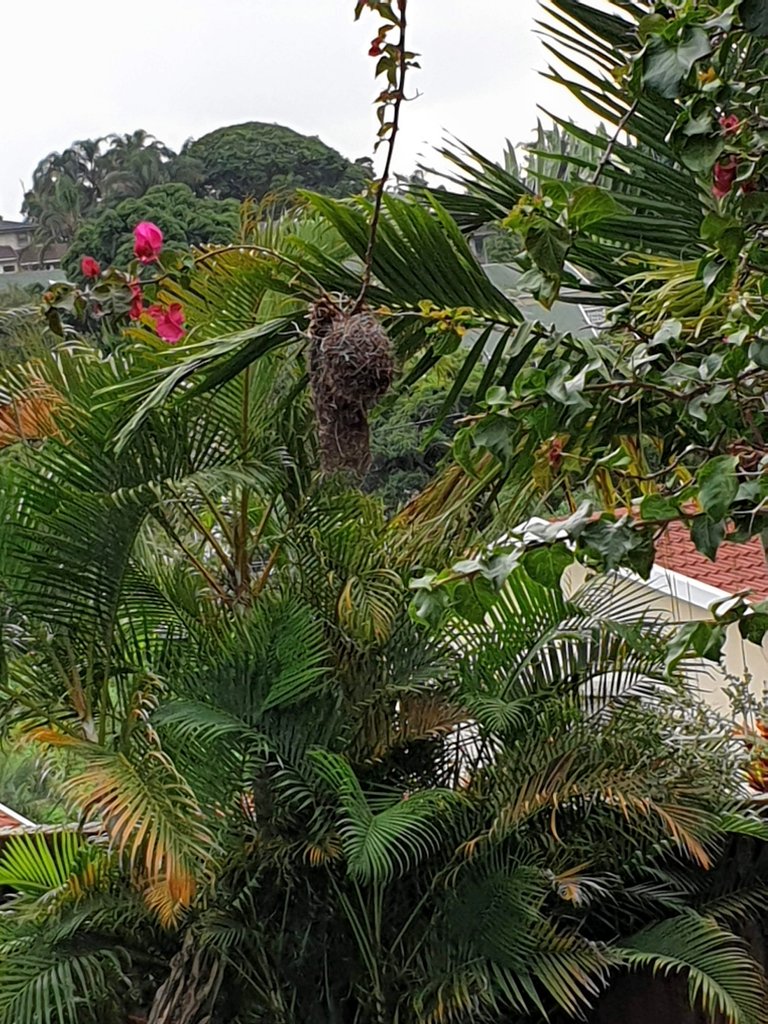 A Succulent Donkey Tail grows happily in a hanging pot beneath our roof eaves, another generous plant that keeps on multiplying.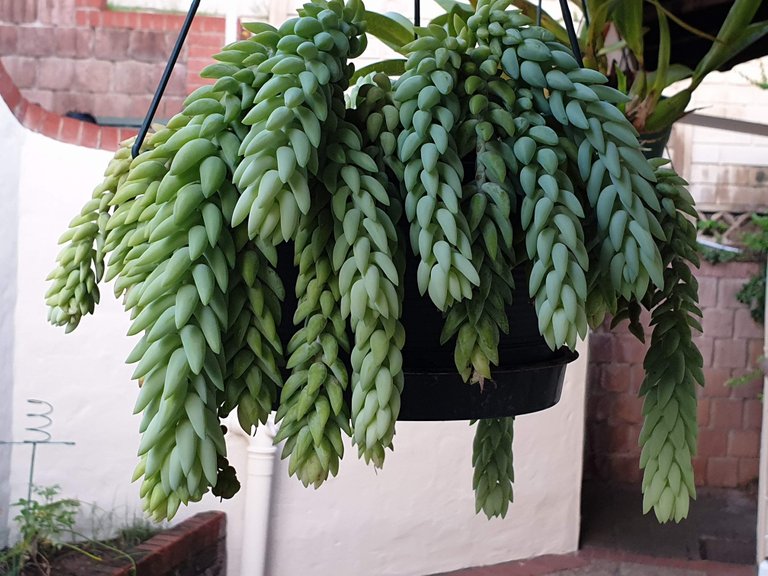 One of my favourite herbs is the stunning Fennel with its delicious Licorice flavour and beautiful yellow flowers; used in cooking as well as in herbal preparations for its health benefits, especially good for digestion.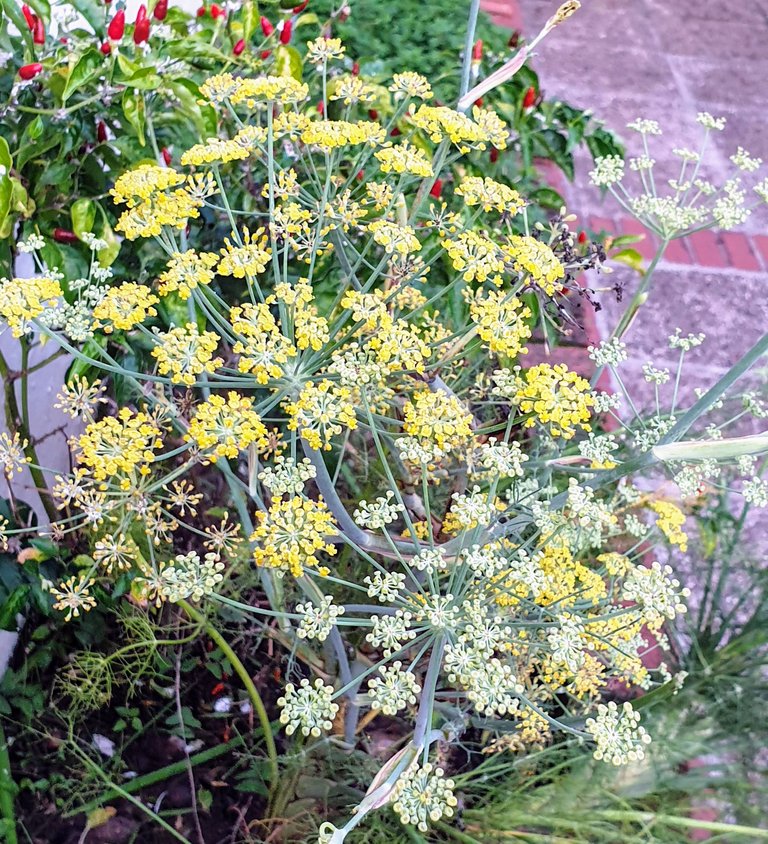 Our lady standing guard next to a small yellow/green hedge and some lollipop shrubs.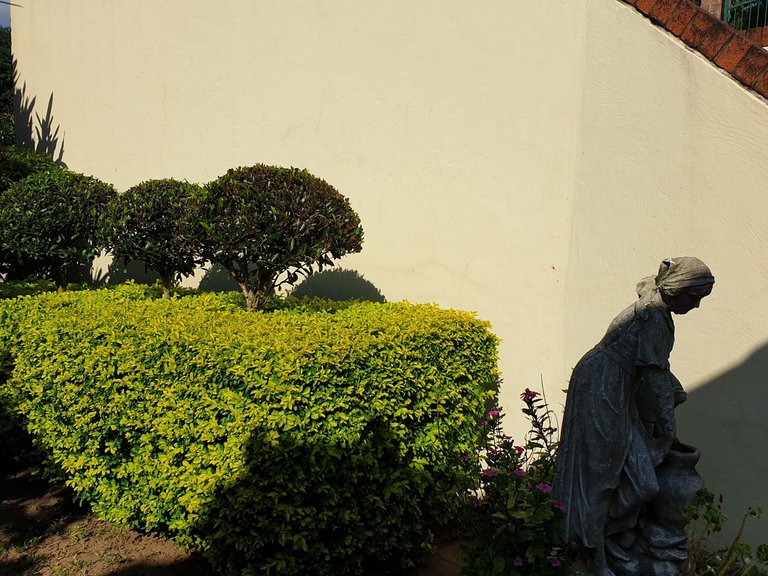 So that is all for now and I will keep on taking pics as winter comes along and show you some of our colourful flowers that show up in winter.
A friend visiting from a province with a much harsher climate and extremely cold winters, often take home slips of some of our shrubs, and whereas it just grows here without any trouble, hers often dies off even though she's pampering them.
I always chuckle when I think of her remark that she swears one can even plant a broomstick in Durban, and it would grow!
--- Banner created by @zord189



Original Content by @lizelle
Thank you for stopping by
Copyright @lizelle – All Rights Reserved


Do you know this Badge?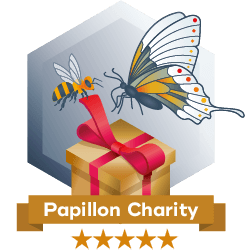 It says "Thank you for partnering with the Papillon Foundation by participating in the
Weekly Hive Charity Giveaway."
Do you want this Badge?
If you like this badge and if you want to help too, you can learn more about @combination and the badge in their blog post:
Some Exciting News! Badge release!


Why not join Hive RIGHT HERE and become part of this amazing community!


Banner created by @derangedvisions
---
---