Exploring new and old places post Covid Lockdown

Hitting the open road to take a drive up the hill to Makaranga Gardens felt great, but what a big disappointment when we arrived at the gate of this hotel with magnificent gardens plus the largest private collection of stone art and were met with a sign that read;
Still catching our breath, closed for now!
We had not been here for at least two years; a wonderful place of serenity and beauty, so I will share two pics that I found from a previous visit and I'm sure you'll understand my disappointment.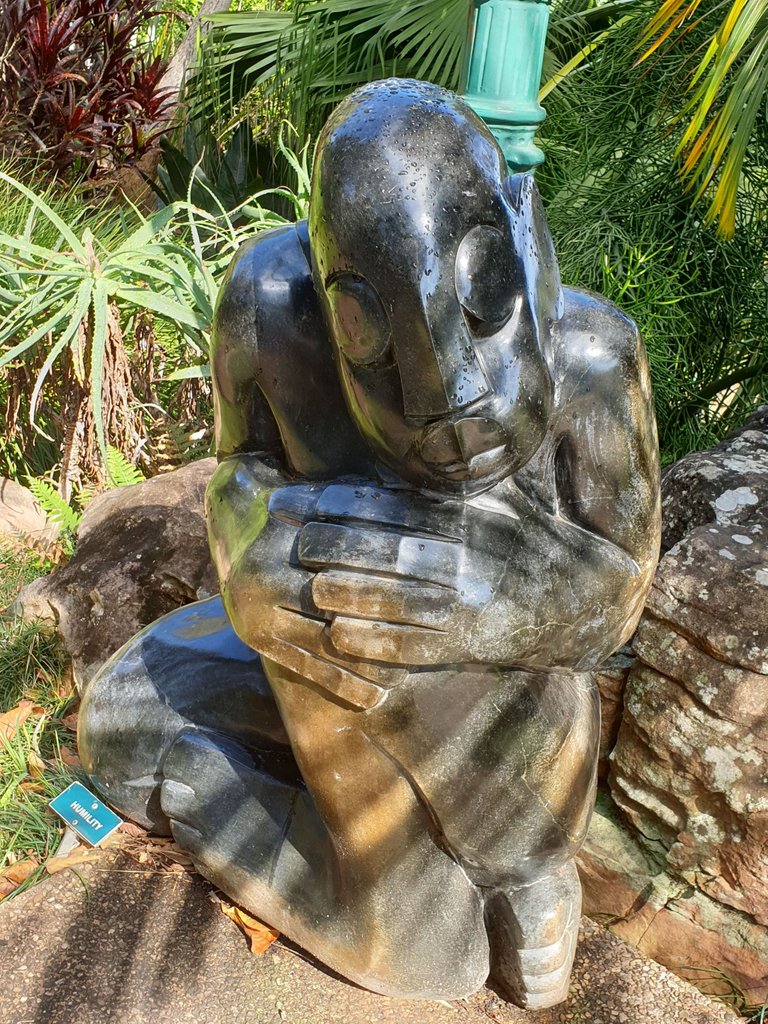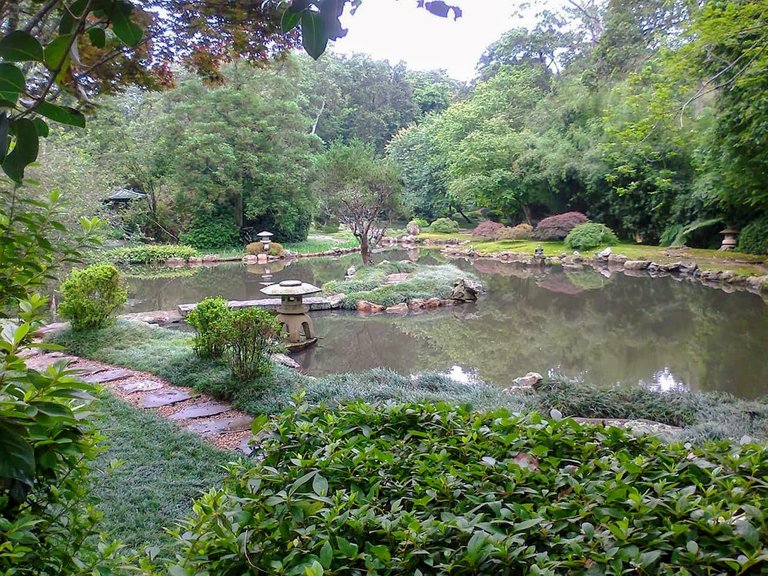 It was nearing lunchtime and we were starving, so ended up at the Hillcrest Corner shopping mall, nothing as tranquil as Makaranga Gardens.
We chose the local Mugg & Bean where the food and coffee never disappoints.
Walking past a once thriving travel agency, there was only one consultant on duty, a huge change from pre-Covid!
The little M&B franchise also was not that busy and we were shown their bargain combo deals which cost next to nothing!
ZAR50 for an absolutely delicious toasted Veggie Sandwich and a Cappuccino - I examined the filling as it was really yum - roasted veg like Bell Peppers, Eggplant, Red Onions, Feta and I don't know what else, but it was very good!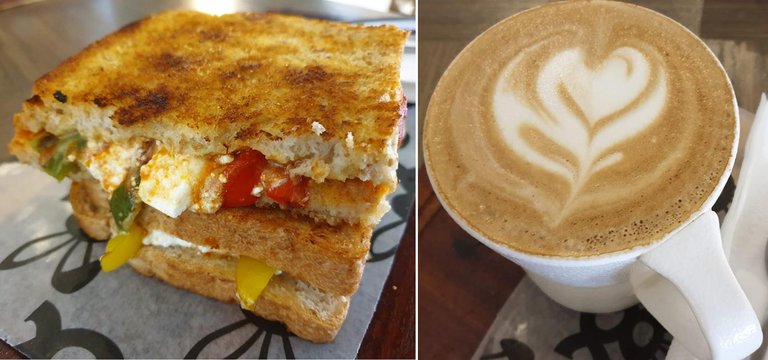 Hubby's Toasted Bacon & Egg with a Cappuccino came to only ZAR60, absolute great value; I don't know how they are managing it at these prices, but they're obviously trying to win back clientele.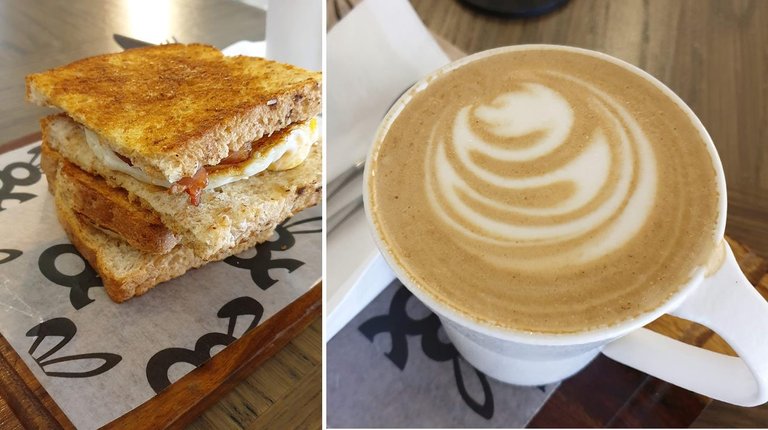 We'd already ordered when I saw a great looking plantbased No-Bull Burger being advertised at a health eatery next door, but it was too late; there's always a next time not so!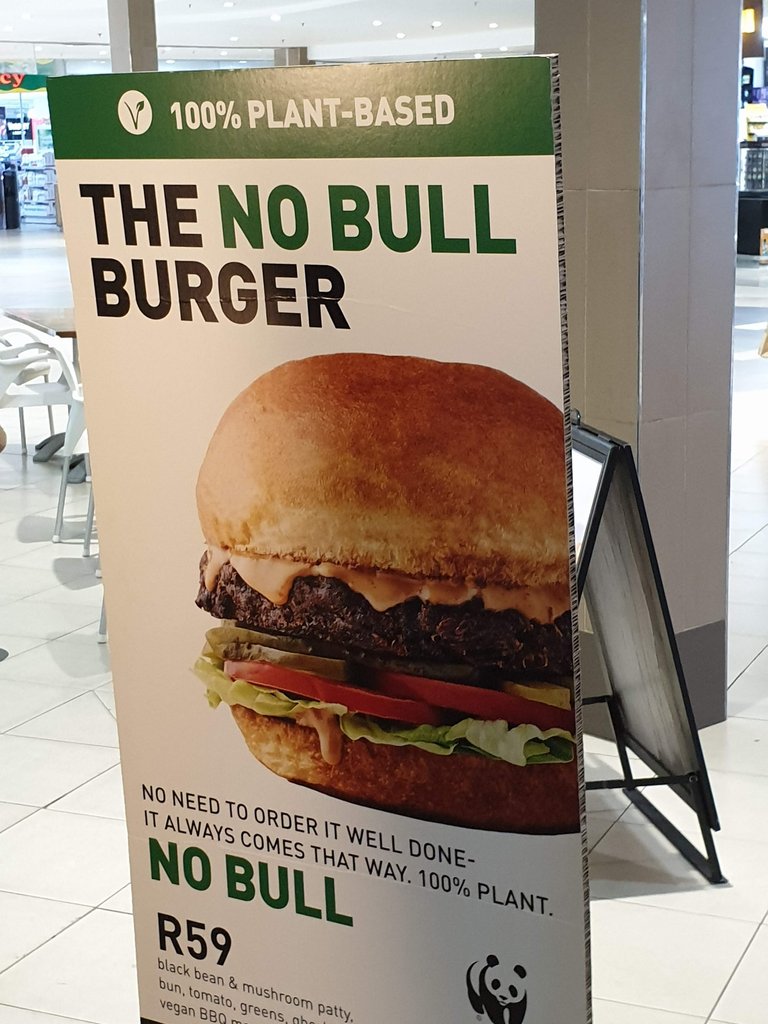 Hubby was feeling much better after lunch as his sugar levels were dropping following our failed visit to Makaranga, so off we went to the SPCA charity shops back down the hill in Kloof.
Finding hidden treasures certainly rings true at this amazing place where you're sure to find real treasures at bargain prices. They have a nursery, book shop, toys, clothing, sewing, music, white elephant, picture frames, and much more plus a coffee shop and even live entertainment. This really is worth a visit!
Since Covid, they have combined some into open air shops, so it's a real mish-mash of goods but safer than being squashed inside tiny little closed shops!
Hand Sanitizers were everywhere!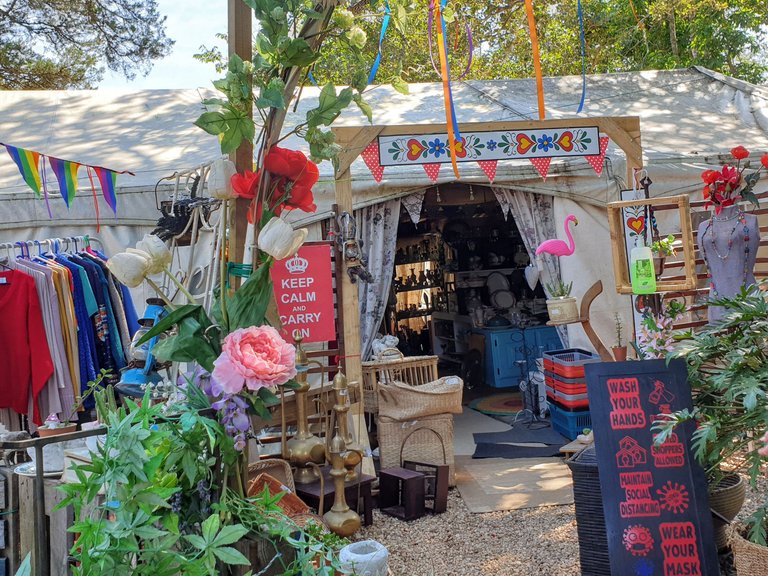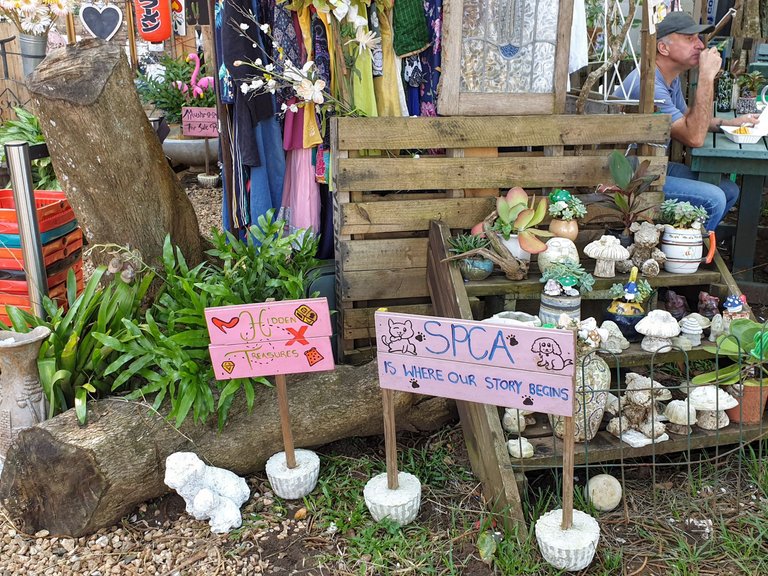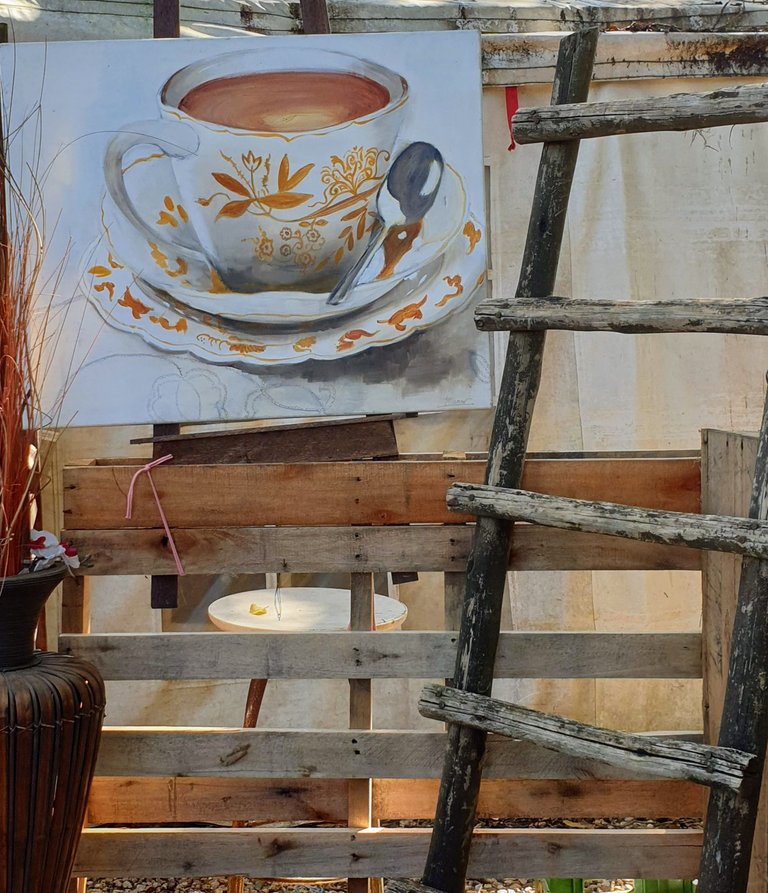 This monkey managed to steal some bananas so sat eating it all by himself, we could not see the rest of the troop!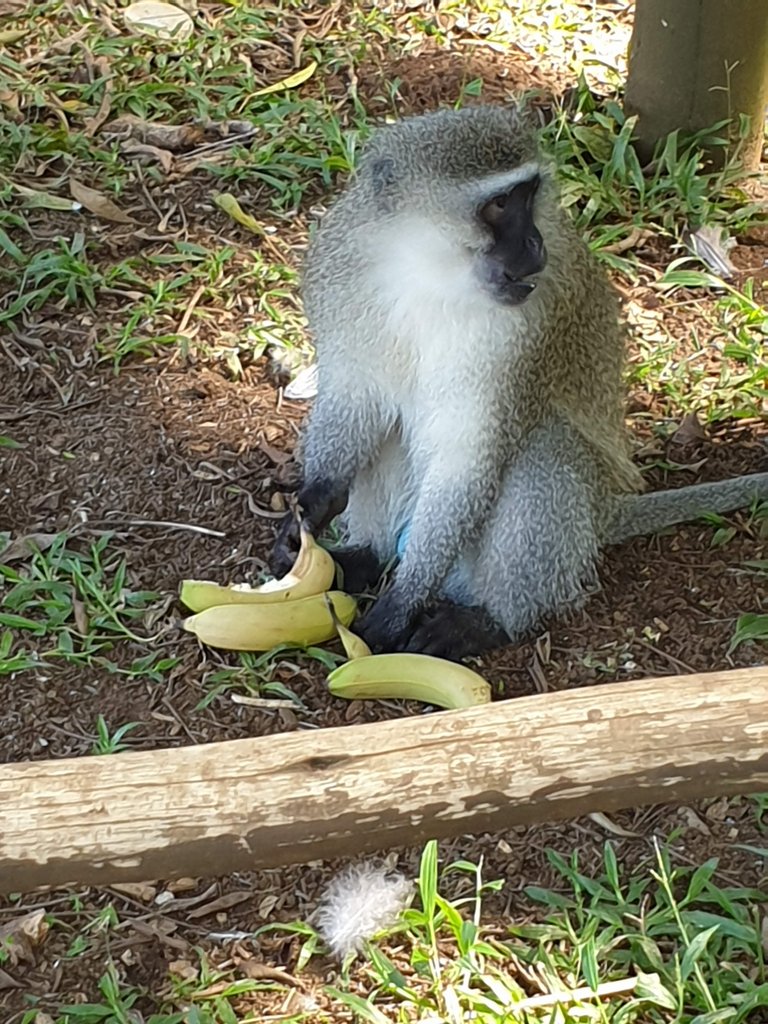 I was looking for picture frames and they have a ton of those, many still containing original paintings, but my friend @artywink's hubby has been painting the most stunning watercolours for us so I was only interested in empty frames. I found some really nice ones that we stashed in the garage for now; will certainly show them to you once I'm done with them!
Mom Lily still is not mobile but we fortunately can take little breaks like this when our Sibongile doesn't have too many chores as Mom who is fiercely independent will allow only her or me to assist her, not been easy for any of us! Hubby is helping her with learning to walk again.
Back at home, I had to prepare a quick supper for us and our one young guest. Bacon, Basil Tomato & Onion & Cheese Sauce on Pasta shells served with a salad.
Just before bedtime I always prepare the packed lunch as I am not an early morning person!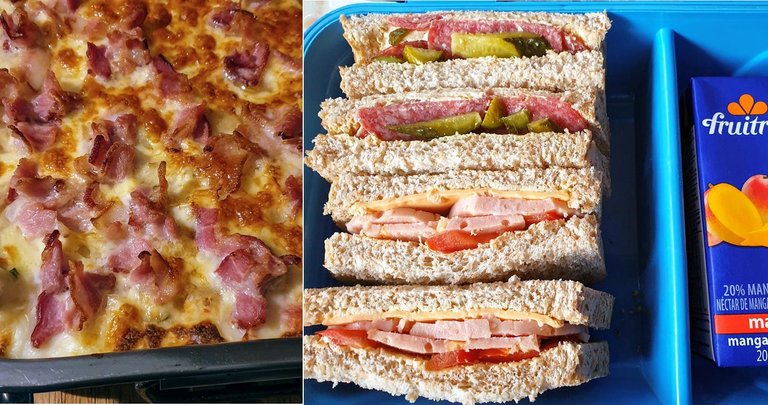 I now provide Continental self-service breakfasts and leave all the supplies in the guest's fridges; dual benefit of not having to cook a hot breakfast before the sun has even shown its head properly, plus it minimizes close contact as we still have to be careful with the threat of Covid still around!
While getting fresh sweet Basil from the herb garden, I spotted this stunning Orchid flowering but I'm not sure what it is called so would be really glad if any orchid lovers could enlighten me.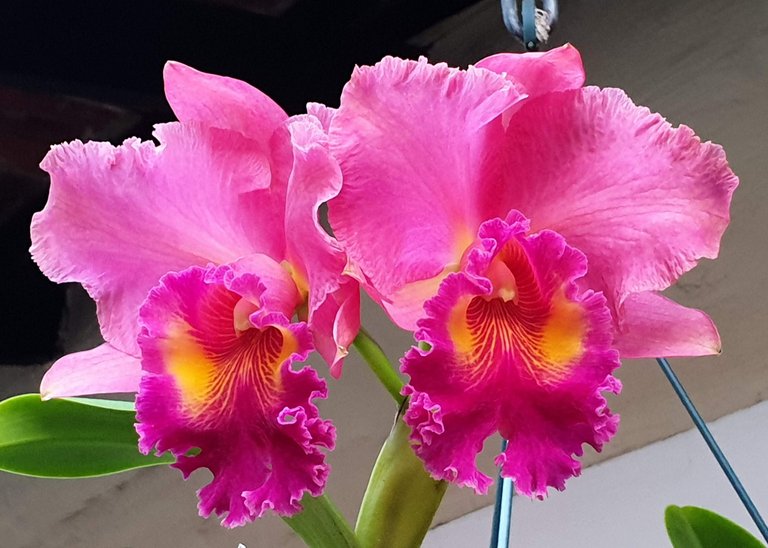 Banner created by @zord189



Original Content by @lizelle
Thank you for stopping by
Copyright @lizelle – All Rights Reserved


Do you know this Badge?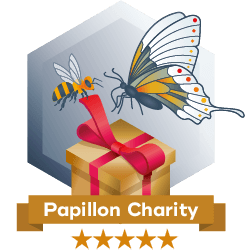 It says "Thank you for partnering with the Papillon Foundation by participating in the
Weekly Hive Charity Giveaway."
Do you want this Badge?
If you like this badge and if you want to help too, you can learn more about @combination and the badge in their blog post:
Some Exciting News! Badge release!


Why not join Hive RIGHT HERE and become part of this amazing community!


Banner created by @derangedvisions
---
---