When enemies are bigger than you / Sea Of Stars / (EMG/ESP)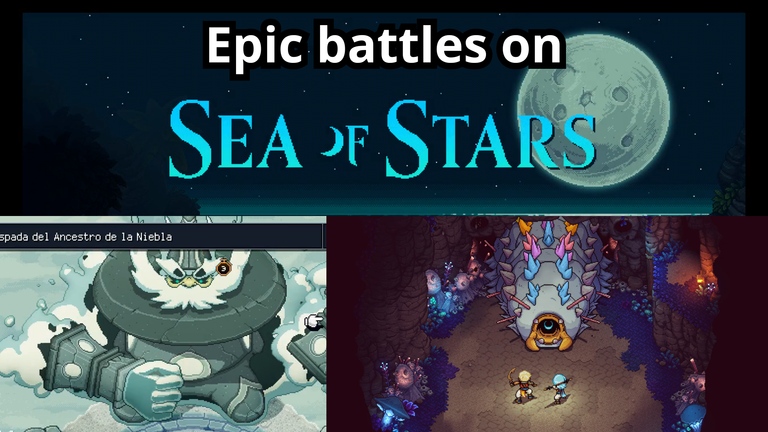 Tengo varios días jugando al Sea of Stars, puesto que se ha convertido en un buen videojuego, se está convirtiendo en uno de los mejores videojuegos RPG de estilo pixel art hasta los momentos.
Los combates contra los jefes enemigos son muy asombrosos, sobre todo con las habilidades que podemos usar en el y los increíbles escenarios que en su mayoría podremos disfrutar en todo el momento que estemos jugando.
I have several days playing Sea of Stars, since it has become a good video game, it is becoming one of the best pixel art style RPG video games so far.


The fights against the enemy bosses are very amazing, especially with the skills that we can use in it and the incredible scenarios that we can mostly enjoy all the time we are playing.

| | |
| --- | --- |
Sinceramente, la vista en el mundo es asombrosa, dándonos la referencia de Chrono Trigger, de hecho, me atrevo a decir que es exactamente igual, a diferencia que su pixelada gráfica es mejor, según la historia, nos revelan que existen unos guerreros que se hacen llamar Solsticio.
Luego de años de entrenamiento, nuestros pequeños han crecido y ahora tienen una tarea que hacer, el cual es demostrar sus habilidades ante el ancestro de la niebla.
Honestly, the view in the world is amazing, giving us the reference of Chrono Trigger, in fact, I dare to say that it is exactly the same, except that its pixelated graphics is better, according to the story, we reveal that there are some warriors who call themselves Solstice.


After years of training, our little ones have grown up and now they have a task to do, which is to demonstrate their skills before the ancestor of the fog.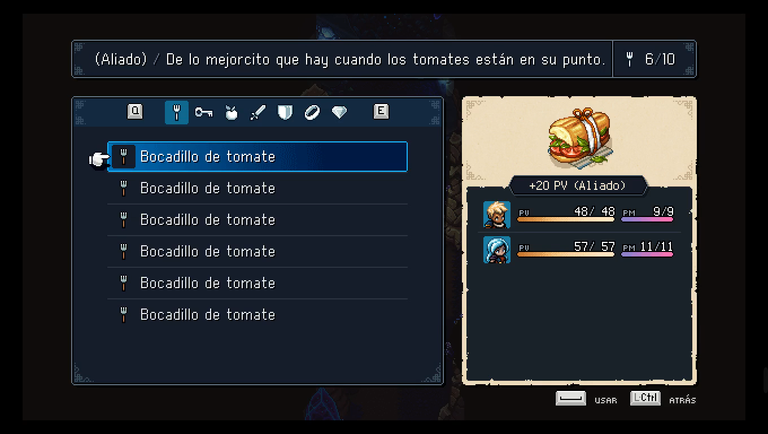 Una de las cosas que me ha llamado la atención, es que en el juego no existen pociones de maná, sino que para poder regenerar nuestra vitalidad podremos usar alimento que podremos crear mediante los ingredientes que encontremos a lo largo de nuestra aventura.
Ahora los combates son más asombrosos, no son tan parecidos a los de Chrono Trigger, pero algunos combates son aún más complicados, porque podremos descubrir cuando un enemigo va a usar una habilidad especial, ya sea para regenerarse a sí mismo o para atacar a todos o a un miembro del grupo.
De verdad que me ha encantado la animación que le agregaron a los enemigos al momento de atacar y al usar sus habilidades.
One of the things that has caught my attention, is that in the game there are no mana potions, but to regenerate our vitality we can use food that we can create using the ingredients that we find throughout our adventure.



Now the fights are more amazing, they are not as similar to those of Chrono Trigger, but some fights are even more complicated, because we can discover when an enemy is going to use a special ability, either to regenerate itself or to attack everyone or a member of the group.


I really loved the animation they added to the enemies when attacking and using their abilities.

| | |
| --- | --- |
No sé por qué, pero otras de las cosas que hizo algo de referencia de otro videojuego y es en Golden Sun, esto es debido a la apariencia de algunas cavernas que exploraremos a lo largo del juego, y no solo esto, hay muchos lugares que son como unos puzles que debemos de resolver para poder avanzar, algunas serán más complicadas que otras y te pedirán explorar toda la zona para poder avanzar.
Más adelante encontré a mi primer jefe enemigo, este era como una especie de larva que se encontraba descansando por toda la cueva, lástima que he tenido que avanzar aquí obligatoriamente para poder avanzar.
Me encanta la animación que le agregaron al juego a la hora de usar las habilidades especiales, de hecho, hasta los momentos los jefes enemigos a los que me he enfrentado han sido vulnerables a la magia.
I do not know why, but other things that made some reference to another video game and it is in Golden Sun, this is due to the appearance of some caves that we will explore throughout the game, and not only this, there are many places that are like puzzles that we must solve to advance, some will be more complicated than others and will ask you to explore the entire area to advance.


Later on I found my first enemy boss, this one was like a kind of larva that was resting all over the cave, too bad I had to advance here obligatorily to be able to advance.



I love the animation they added to the game when using the special abilities, in fact, so far the enemy bosses I've faced have been vulnerable to magic.

| | |
| --- | --- |
Otra de las cosas que podemos hacer a la hora de enfrentarnos a algún jefe cuando usa una habilidad especial, es que estemos atentos a qué tipo de ataque es vulnerable para impedir que las use, una vez que aprendas a dominar esto será un poco fácil algunos enfrentamientos.
Algo que me ha parecido gracioso, es que luego de una batalla épica contra algún jefe, podremos ir a pescar en los lugares, de hecho, no sé qué tiene que me relaja un poco luego de explorar mucho, algo que hace que el juego no sea repetitivo y eso me encanta.
De verdad que pescar es relajante en este juego, no es nada complicado, o por lo menos no me ha parecido hasta los momentos.
Another thing we can do when facing a boss when he uses a special ability, is to be attentive to what kind of attack he is vulnerable to prevent him from using them, once you learn to master this it will be a little easy some confrontations.


Something that I found funny, is that after an epic battle against some boss, we can go fishing in places, in fact, I don't know what it is about it that relaxes me a little after exploring a lot, something that makes the game not repetitive and I love that.


Really, fishing is relaxing in this game, it's not complicated at all, or at least it hasn't seemed so far.

| | |
| --- | --- |
Más adelante nuestro equipo sé irá expandiendo, aquí conocí a Garl de adulto, donde antes lo había conocido cuando era pequeño cuando Zale y Valere estaban reunidos con Garl cuando este perdió el ojo por culpa de un ataque enemigo.
Incluso se unirá a nosotros en el combate, aunque su arma es muy peculiar, resulta que su escudo es la tapa de una olla, pero sus habilidades curativas son muy buenas.
Lo más genial, es que al momento de reunir una cierta cantidad de experiencia, nuestros héroes incrementaran su nivel, donde sus parámetros serán incrementados y podremos incrementar 1 sola vez por nivel cualquiera de los parámetros que nos salgan de forma aleatoria.
Later on our team will be expanding, here I met Garl as an adult, where before I had met him as a little boy when Zale and Valere were reunited with Garl when he lost his eye due to an enemy attack.


He will even join us in combat, although his weapon is very peculiar, it turns out that his shield is the lid of a pot, but his healing abilities are very good.
The coolest thing is that when we collect a certain amount of experience, our heroes will increase their level, where their parameters will be increased and we can increase 1 time per level any of the parameters that we get randomly.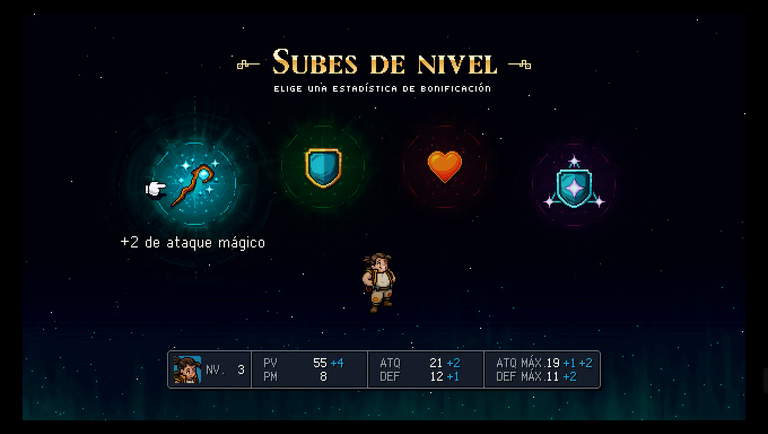 | | |
| --- | --- |
Más adelante comencé a hacer la prueba del ancestro de la niebla, donde me mando hacer una serie de pruebas para poder avanzar a la siguiente plataforma, o bien llegar a la cima de la montaña de donde se encuentra para poder tener un enfrentamiento con él.
Enfrentarme a él no fue fácil, tenía otras habilidades más sorprendentes, sobre todo porque este era más grande.
Mi aventura en este juego es más divertida conforme vaya avanzando en la historia, es muy divertido y te engancha cuanto más le dediques.
Muchas gracias por llegar hasta aquí en mi publicación, espero que te haya gustado, hasta la próxima.
Later I began to do the test of the ancestor of the mist, where he commanded me to do a series of tests to advance to the next platform, or reach the top of the mountain where he is located to have a confrontation with him.


Facing him was not easy, he had other more surprising abilities, especially because he was bigger.


My adventure in this game is more fun as I progress through the story, it's a lot of fun and gets you hooked the more you put into it.
Thank you very much for making it this far in my post, I hope you liked it, see you next time.
---
Discord LionSaturBix#7545

Source / Fuente Castle of Castlevania
Source / Fuente Terra Blade of Terraria
Los separadores son de mi autoría, las imágenes tienen su fuente, las ediciones del GIF son creados por mí.
The separators are my authorship, the images have their source, the GIF edits are created by me.
Programas que utilicé para crear mi diseño es este:
This is the program I used to create my design:
Gif y portada cortesía de Canva
Gif and cover courtesy of Canva
Traducido por Deepl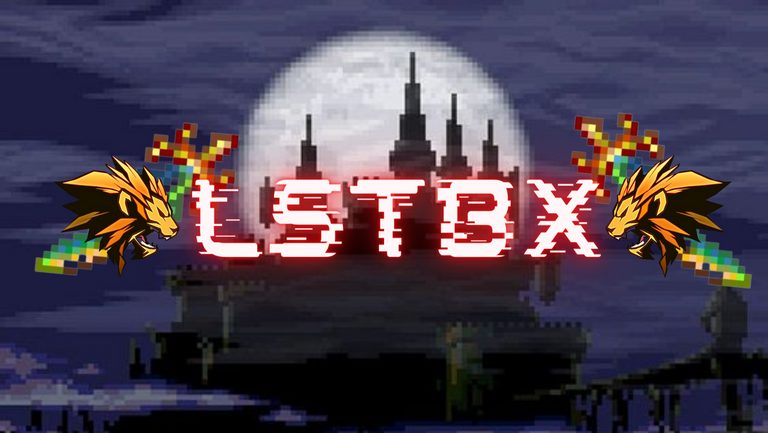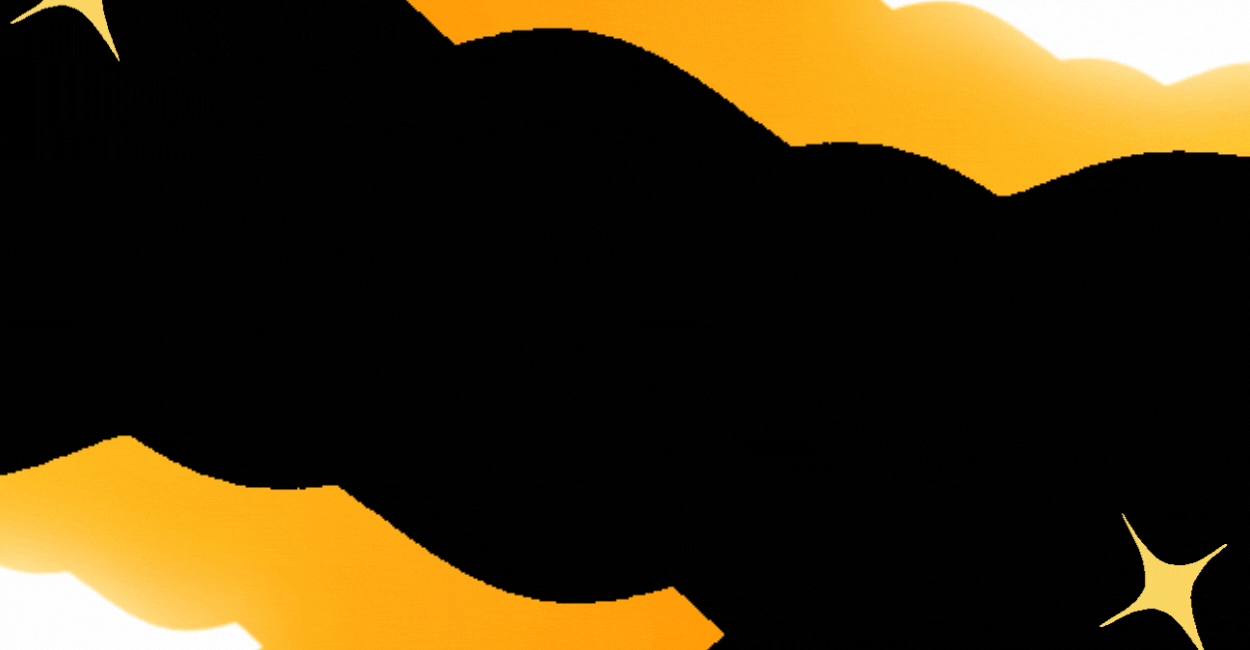 ---
---