The elemental crystals of the moon have been broken and the return of Zeromus malice / Final Fantasy The After Years / PlaysTation Portable Console / (ENG/ESP)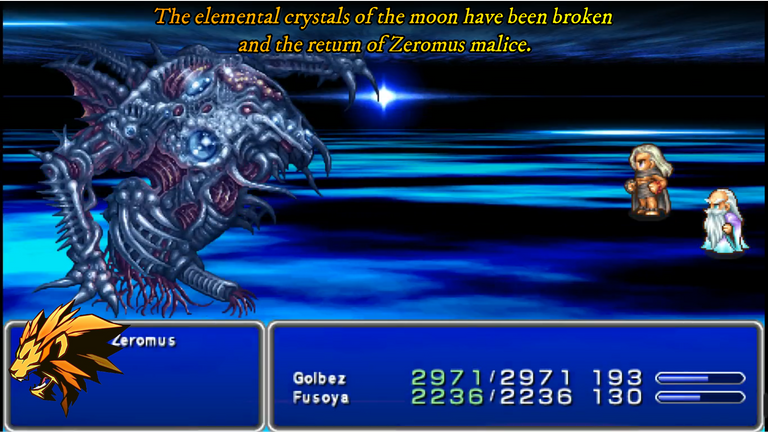 Finalmente, las piezas del rompecabezas están comenzando a encajar un poco en la expansión de Final Fantasy IV the after years, puesto que en el capítulo anterior estábamos jugando en la historia de Golbez, puesto que posee una nueva apariencia, aunque sigue teniendo un poco de sus poderes oscuros.
En el capítulo de hoy veremos como derrotamos a la chica misteriosa más de dos veces y aún sigue apareciendo, puesto que llegaremos a pensar que esta chica es inmortal, descubriremos también que el padre de los Eidolones llamado Bahamut se encuentra en un estado de petrificación, puesto que su alma está en una carrera entre la vida y la muerte para poderse salvar, pero hasta que no lleguemos a la raíz del problema no se salvaran todos y cada uno de los Eidolones.
Finally, the pieces of the puzzle are starting to fit together a bit in Final Fantasy IV the after years expansion, since in the previous chapter we were playing in the story of Golbez, since he has a new appearance, although he still has a bit of his dark powers.


In today's chapter we will see how we defeat the mysterious girl more than twice and still continues to appear, since we will come to think that this girl is immortal, we will also discover that the father of the Eidolons called Bahamut is in a state of petrification, since his soul is in a race between life and death to be saved, but until we get to the root of the problem will not be saved each one of the Eidolons.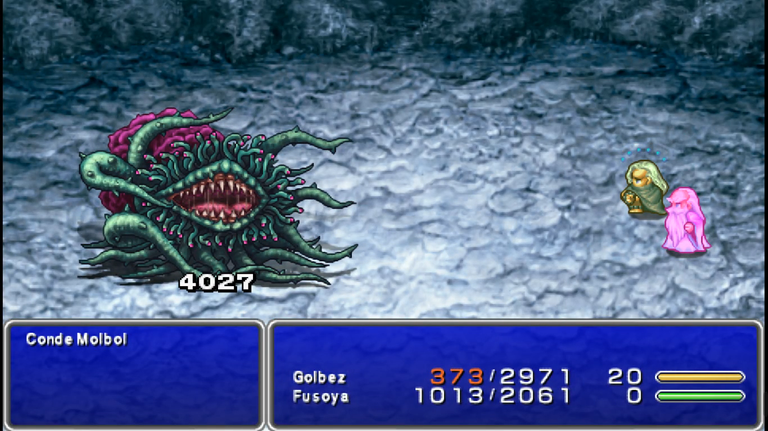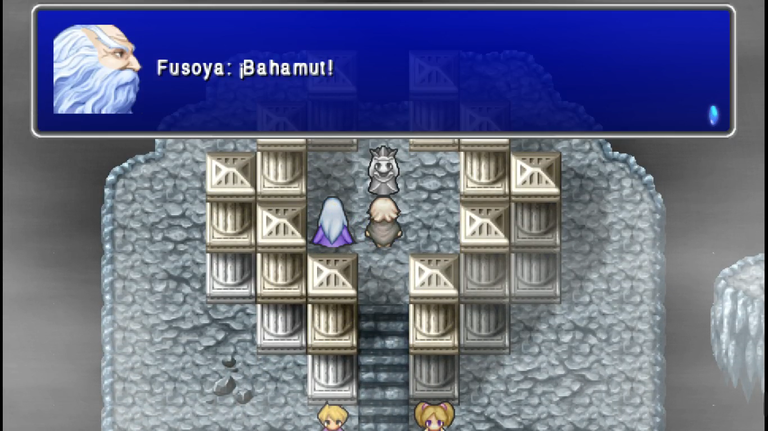 Recordemos que anteriormente habíamos llegado a la cueva del padre de los Eidolones Bahamut, puesto que al avanzar por estas cavernas nos iremos enfrentando a los enemigos más molestos de todos los Final Fantasy, ya que gracias a las mediciones de ellos nos lanzan todos los males de estado de este videojuego, dichas criaturas se llaman Molbol, pero este no es uno común, sino que es un conde Molbol.
Este enemigo es muy resistente, ya que posee más de 15 mil puntos de vitalidad, cuando lleguemos a los dominios de Bahamut notaremos que estará petrificado, Fusoya y Golbez se preocuparan por él, por lo que Golbez pensara que estará muerto, aunque gracias al poder mágico de Fusoya notara que aún está vivo, solo que está aprisionado en otra dimensión, y que no solo estará su cuerpo, sino que también su alma, por ese motivo la gran mayoría de los Eidolones se han convertido en piedra.
Let's remember that previously we had arrived at the cave of the father of the Eidolons Bahamut, since as we advance through these caverns we will be facing the most annoying enemies of all Final Fantasy, since thanks to the measurements of them they throw us all the state evils of this video game, these creatures are called Molbol, but this is not a common one, but it is a Count Molbol.


This enemy is very resistant, since it has more than 15 thousand points of vitality, when we arrive to Bahamut's domain we will notice that he will be petrified, Fusoya and Golbez will worry about him, so Golbez will think he is dead, although thanks to Fusoya's magic power he will notice that he is still alive, only that he is imprisoned in another dimension, and that not only his body will be there, but also his soul, for that reason the great majority of the Eidolons have turned into stone.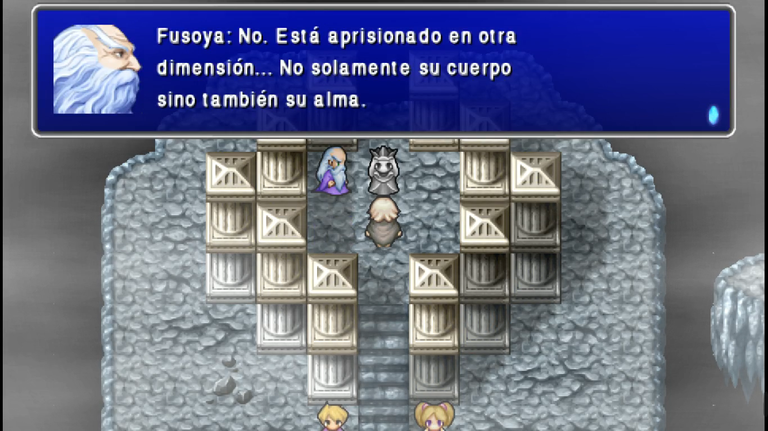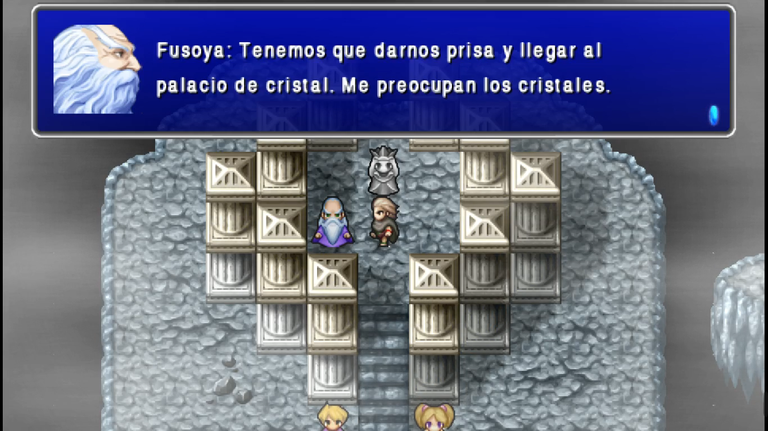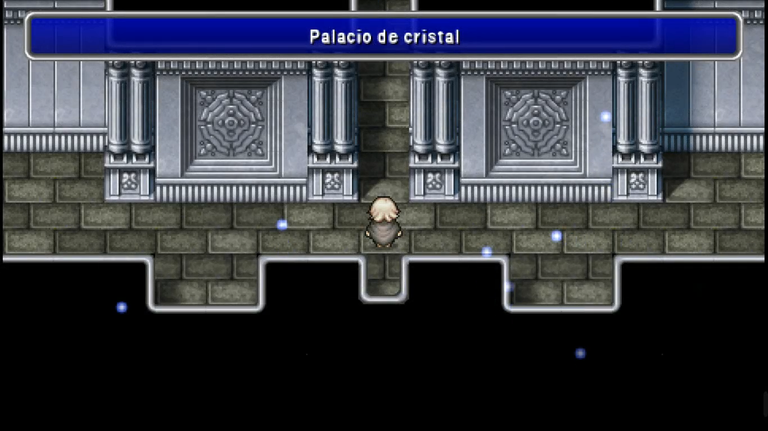 Fusoya nos menciona que debemos volver al palacio de cristal de inmediato, ya que le preocupan los cristales, porque antes la chica misteriosa estaba en busca de ellos, pero lo que Fusoya y Golbez no saben, es que esta chica misteriosa es difícil de matar.
Al volver al castillo de cristal podremos ir a las plataformas que se encuentran del lado derecho he izquierdo de la entrada del palacio de cristal, ya que nos sanaran por completo nuestra salud y mana.
Al llegar al centro del palacio veremos que todos los cristales han cambiado de color, ahora ya no poseen brillo y están como si ya no tuvieran vida.
Fusoya mentions that we must return to the crystal palace immediately, because he is worried about the crystals, because before the mysterious girl was looking for them, but what Fusoya and Golbez don't know is that this mysterious girl is difficult to kill.
When we return to the crystal castle, we can go to the platforms that are on the right and left side of the entrance of the crystal palace, because they will completely heal our health and mana.
When we reach the center of the palace we will see that all the crystals have changed color, now they no longer have brightness and are as if they no longer have life.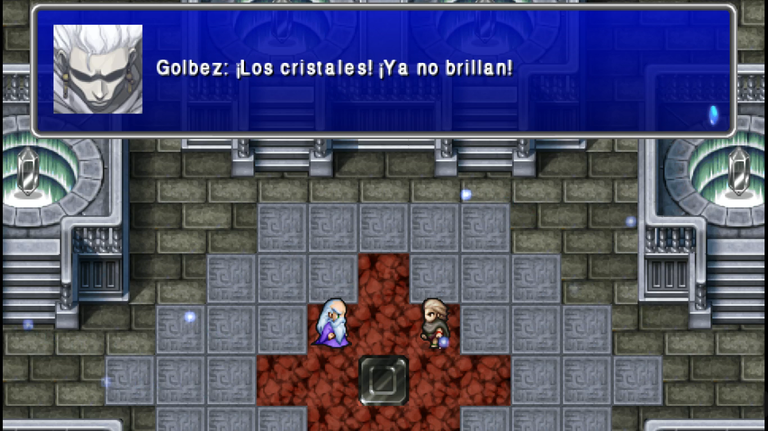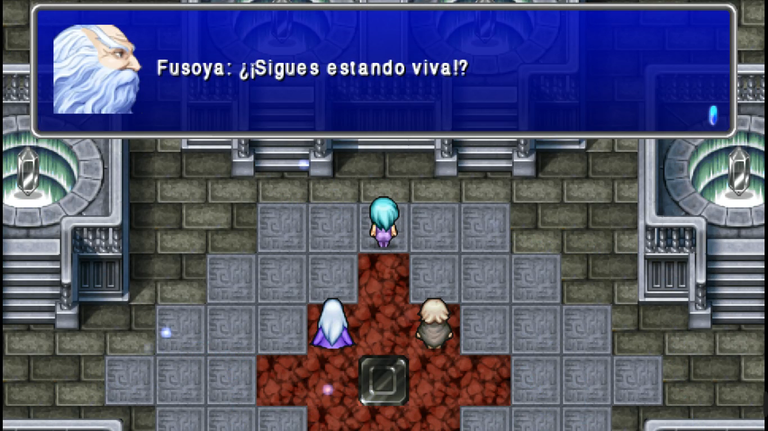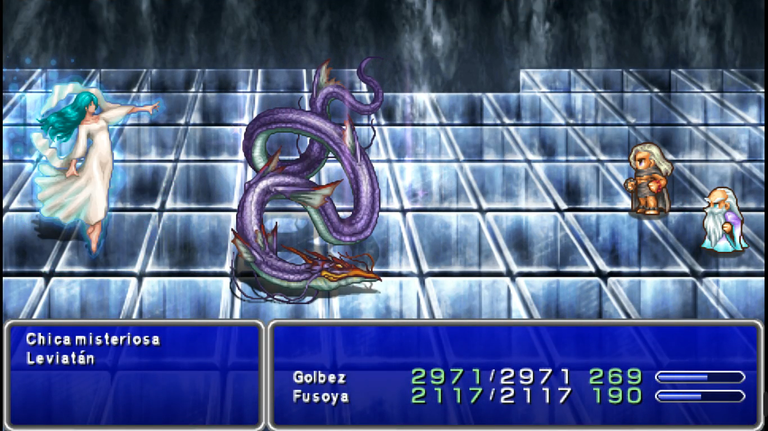 De la nada aparecerá la chica misteriosa nuevamente, puesto que Fusoya estará muy sorprendido, puesto que nos volveremos a enfrentar a ella, solo que esta vez invocará a otro Eidolon.
Esta vez invocará a Leviatán, este rey Eidolon es muy peligroso, ya que su habilidad más mortífera es inundación, provocando graves daños a nuestro equipo, para que este pueda usar tal poder deberá estar entre dos o tres turnos sin pelear hasta que pueda desatar tal poder.
Cuando la venzamos nuevamente, Golbez sospechara que esta chica es una inmortal, lo cual eso responde a nuestras dudas, porque es un ser molesto y sin sentimientos, ha cavado con la vida de muchos inocentes, por no mencionar que ya me tenía molesto de las veces que había aparecido en el planeta tierra y que aún seguimos sin descubrir su nombre.
Out of nowhere the mysterious girl will appear again, since Fusoya will be very surprised, since we will face her again, only this time she will summon another Eidolon.


This time she will summon Leviathan, this king Eidolon is very dangerous, since its most deadly ability is flood, causing serious damage to our team, so that it can use such power must be between two or three turns without fighting until it can unleash such power.


When we beat her again, Golbez will suspect that this girl is an immortal, which answers our doubts, because she is an annoying and unfeeling being, she has dug with the lives of many innocent people, not to mention that she already had me annoyed of the times she had appeared on planet earth, and we still have not discovered her name.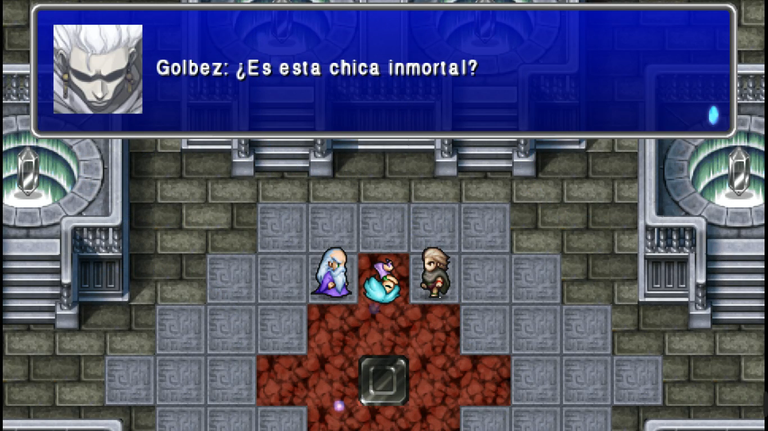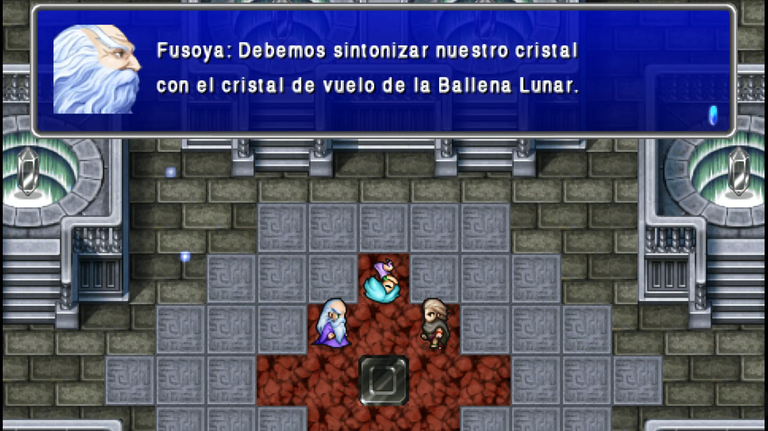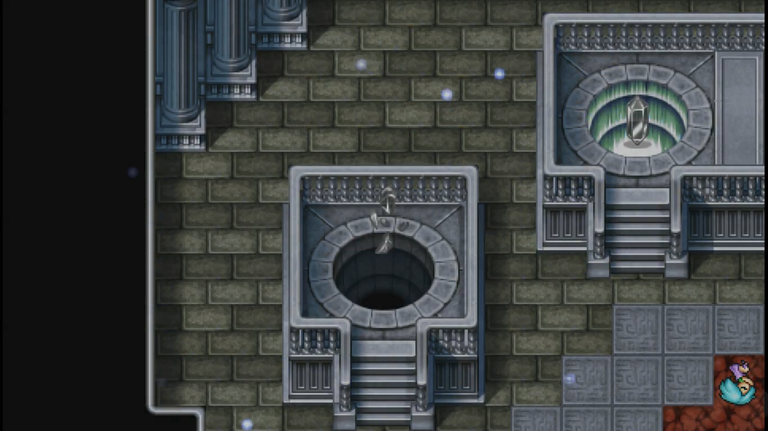 Ahora nuestro objetivo es sintonizar nuestro cristal con el cristal de la ballena lunar del planeta tierra, ya que se encuentra bajo una amenaza mucho más grande que la de antes cuando Zemus nos atacó.
Fusoya y Golbez comenzarán a rezar para llamar a la gran ballena lunar, pero mientras están en ese proceso notaremos que uno de los cristales de los lunarios se ha roto en miles de pedazos, acto seguido veremos a otra chica misteriosa, puesto hay notaremos que no es una sino miles de ellas, lo cual esto supondrá un grave problema, ya que se nota mucho que lo que está sucediendo en esta expansión es mucho más allá de lo que Zemus ha logrado hacer en la historia de Cecil.
Now our goal is to tune our crystal to the lunar whale crystal of planet earth, as it is under much greater threat than before when Zemus attacked us.


Fusoya and Golbez will begin to pray to call the great lunar whale, but while they are in this process we will notice that one of the crystals of the lunar has broken into thousands of pieces, then we will see another mysterious girl, since there we will notice that it is not one but thousands of them, which will be a serious problem, as it is very noticeable that what is happening in this expansion is far beyond what Zemus has managed to do in the story of Cecil.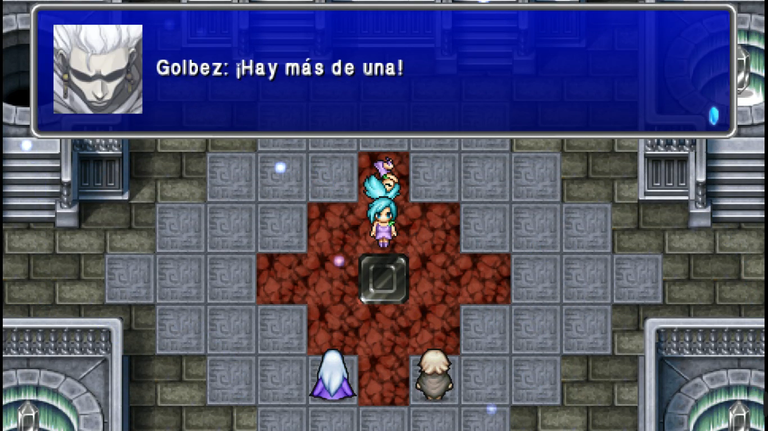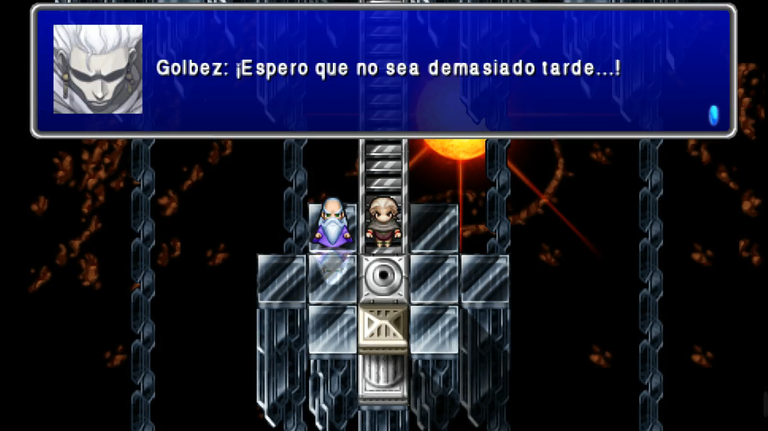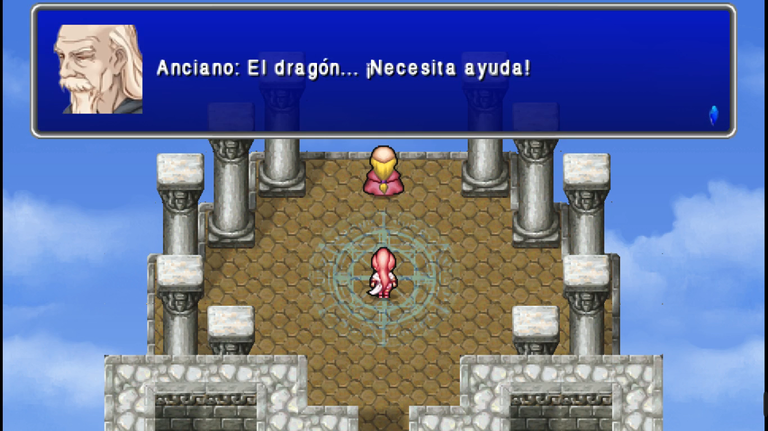 Seguiremos avanzando en todo el palacio de cristal hasta llegar a la entrada donde Golbez tenía su largo sueño, puesto que intentaremos rescatarlos, pero mientras vayamos avanzando se romperán los demás cristales, esperemos que no sea demasiado tarde…
Luego veremos una escena en la que el anciano del planeta tierra del poblado de Mysidia mencionara que el dragón necesita ayuda, el dragón es Bahamut, puesto que gracias a sus habilidades como anciano puede sentir el peligro desde su santo templo.
Por lo que la gran ballena lunar saldrá desde el fondo del océano, he ira de forma automática a la luna, ya que dentro de poco nos iremos al planeta tierra.
We will continue advancing throughout the crystal palace until we reach the entrance where Golbez had his long dream, since we will try to rescue them, but as we go forward the other crystals will be broken, hopefully not too late ....


Then we will see a scene in which the elder of the planet earth of the village of Mysidia will mention that the dragon needs help, the dragon is Bahamut, since thanks to his abilities as an elder he can feel the danger from his holy temple.
So the great lunar whale will come out from the bottom of the ocean, and will automatically go to the moon, because soon we will go to planet earth.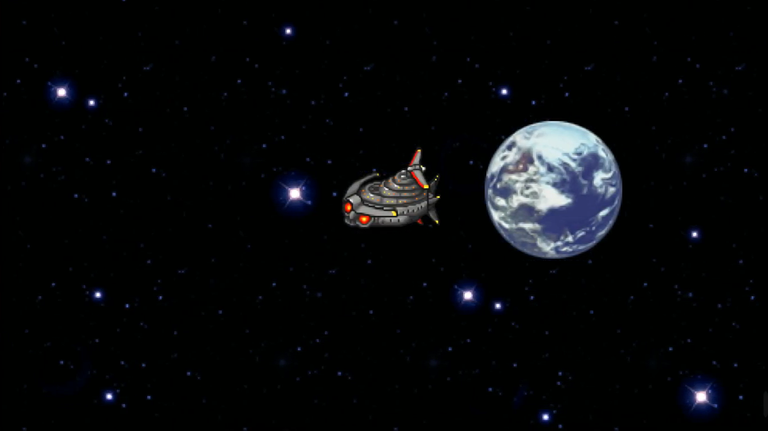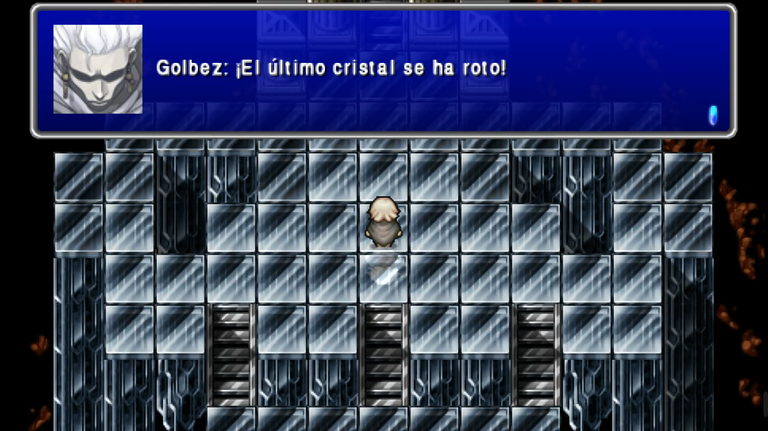 Al estar en la zona donde derrotamos a Zemus por primera vez en la historia de Cecil, el último cristal se habrá roto, puesto que esto provocará una catástrofe, porque sin los cristales el poder supremo de Zemus volverá a despertarse en su última forma de Zeromus.
Zemus volverá como malicia de Zeromus, tendrá un nuevo color y sus poderes son tan fuertes como la última vez que nos lo enfrentamos.
Being in the area where we defeated Zemus for the first time in Cecil's story, the last crystal will have been broken, as this will cause a catastrophe, because without the crystals Zemus' supreme power will reawaken in his last Zeromus form.
Zemus will return as Zeromus malice, he will have a new color and his powers are as strong as the last time we faced him.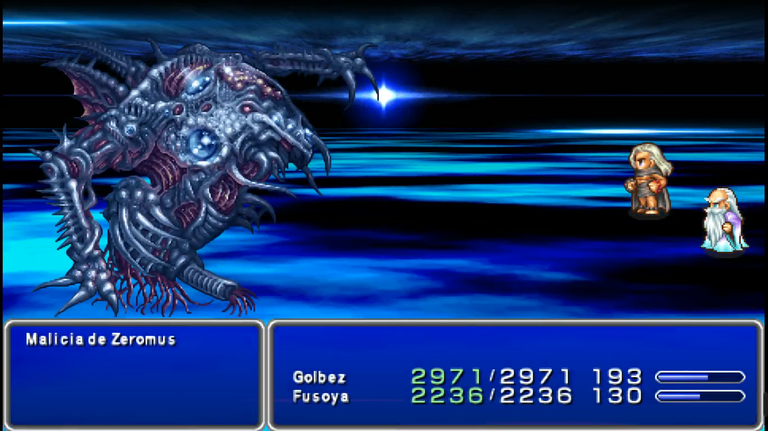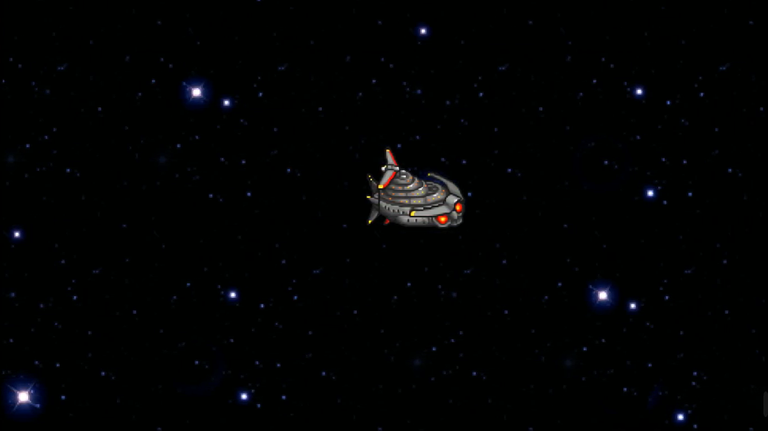 Fusoya y Golbez mezclarán sus habilidades para lanzar poderes extraordinarios y así poder acabar nuevamente a Zeromus, pero esta vez Zeromus será imparable y nada de lo que hagamos cambiara algo, ya que sin el poder de los cristales no se podrá encerrar a Zemus en las profundidades de la luna, Fusoya no tendrá más remedio que teletransportar a Golbez a la ballena lunar y así pueda escapar para salvar al planeta tierra y así trabajar en equipo con Cecil para salvar a la humanidad.
Terminaremos la historia de Golbez, puesto que ahora solo nos queda una última historia, y es nuevamente la de Cecil, por lo que llevara como título los cristales y el devorador de planetas, para poder llegar a esta historia tendremos que haber pasado la historia de todos los personajes del juego, desde Ceodore hasta Golbez.
Continuará…
Y así finaliza la publicación de hoy hermanos y hermanas Gamers, espero les sea de su agrado y nos vemos en otra publicación, hasta la próxima.
Fusoya and Golbez will mix their skills to launch extraordinary powers and thus be able to finish Zeromus again, but this time Zeromus will be unstoppable and nothing we do will change anything, because without the power of the crystals Zemus can not be locked in the depths of the moon, Fusoya will have no choice but to teleport Golbez to the lunar whale, so he can escape to save the planet earth and thus work as a team with Cecil to save humanity.


We will finish the story of Golbez, since now we only have one last story, and it is again the story of Cecil, so it will be titled the crystals and the devourer of planets, to reach this story we will have to have passed the story of all the characters in the game, from Ceodore to Golbez.


To be continued...
And so ends today's publication brothers and sisters Gamers, I hope you like it and see you in another publication, until next time.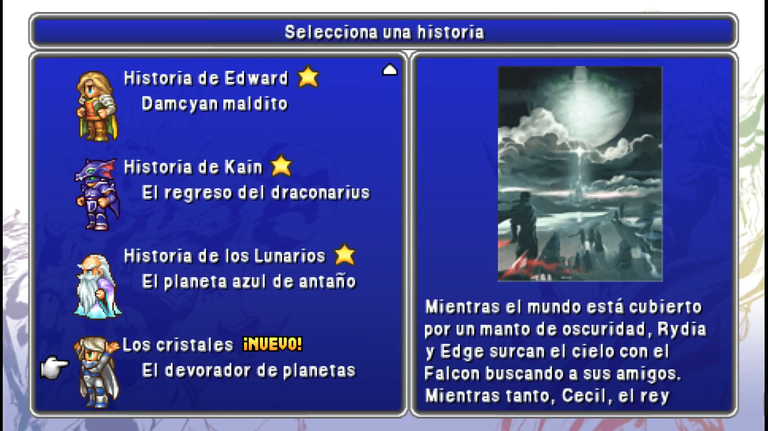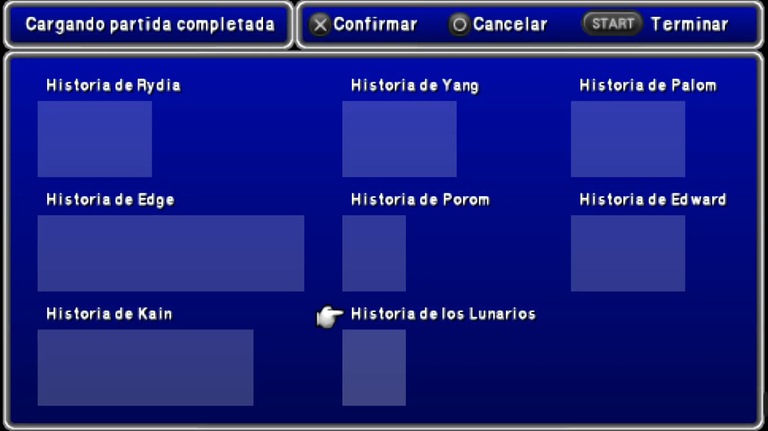 Source / Fuente Castle of Castlevania
Source / Fuente Terra Blade of Terraria
Los separadores son de mi autoría, los captures son realizados desde mi perfil de jugador en mi ordenador, las ediciones del gif son creados por mí.
The separators are of my authorship, the captures are made from my player profile on my computer, the gif edits are created by me.
Programas que utilicé para crear mi diseño es este:
This is the program I used to create my design:
Gif y portada cortesía de Canva
Gif and cover courtesy of Canva
Traducido por Deepl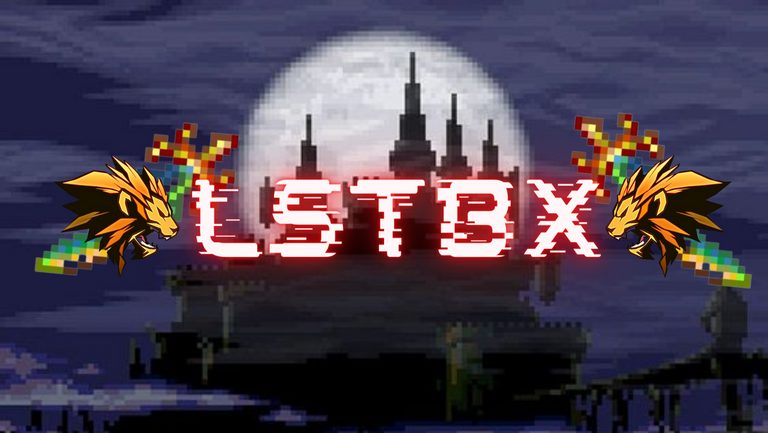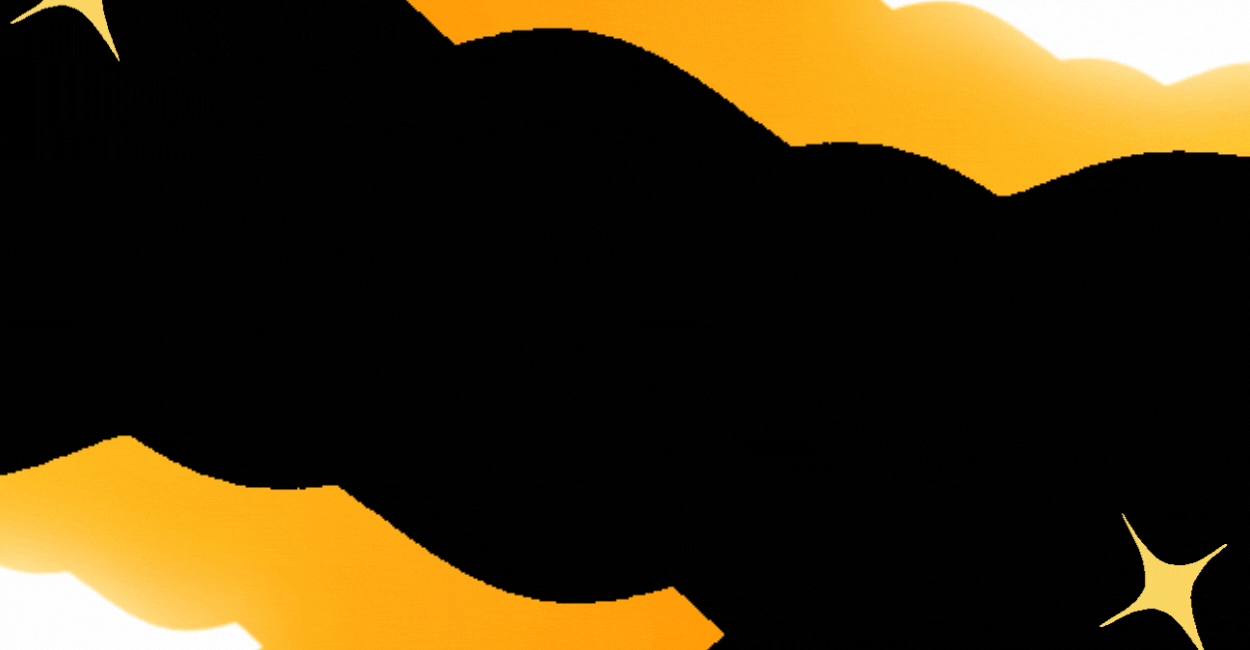 ---
---